We met Suzanne Trauth when she participated in our Pitchapalooza (think American Idol for books except kinder and gentler) at Watchung Booksellers. She pitched a piece of women's fiction, which eventually morphed into a cozy mystery, and then she turned that mystery into a three-book deal with Kensington Books. Now that the first book, Show Time, is out, we thought we would pick her brain on writing, publishing, and getting a book deal.
Read the interview on the Huffington Post.
The Book Doctors: You've written plays, screenplays, nonfiction, and now a mystery series. In what ways do you differ in your approach to writing in these different genres, and in what ways are they the same?
Suzanne Trauth: I wrote in different genres at different points in my life. I wrote nonfiction works during my career as an academic theater professor. I also started writing screenplays during that period. But toward the end of my academic career, I segued into writing plays and novels. Though the writing varies widely, the basic approach is the same: sitting down in front of a blank screen and facing my fears that nothing will happen!
The nonfiction work required immense research and outlining; some of the plays required research, others less so. But all of them demanded character backstories and story arcs. Plays are developed in readings with actors, so as a playwright, I have had the opportunity to write and rewrite based on the discoveries that have come from the production process. With novels I share drafts with a "first reader" and an editor.
TBD: What made you decide to write a mystery series? What was the process like?
ST: I had worked on a serious novel for a number of years and decided I needed a break. So I chose to write a book that I thought was fun, a story about a group of women in a small town solving a mystery. But an editor indicated that I was writing between two genres and suggested I pick one! I chose the mystery angle on the novel and went from there. When I pitched the book to the publisher, I suggested it could be a series.
I have discovered that in writing a mystery novel—in addition to the elements present in all fiction—I had to thread clues and red herrings throughout the manuscript. After I finished a draft, I'd have to start at the beginning again and make sure I'd included enough evidence to keep my protagonist on the crime-solving path.
TBD: How did you go about finding a publisher for your book?
ST: I was very fortunate to work with a wonderful editor for
Show Time
, my first book in the mystery series. He recommended I approach Kensington Books, the publisher, who subsequently took on the series. The first book
Show Time
came out in July 2016;
Time Out
is due in January 2017; and
Running Out of Time
will follow later in 2017.
TBD: What were some of your favorite books as a kid? What are you reading now?
ST: I read constantly as a kid, mostly biographies and mystery stories: Nancy Drew, Trixie Belden, the Bobbsy Twins. I loved their adventures! Now I am in a book club with terrific readers and we sample a variety of books. Most recently we read Kate Atkinson's
Life After Life
and
A God in Ruins
. We also read Elena Ferrante's
My Brilliant Friend
and Cynthia D'Aprix Sweeney's
The Nest
. These are such good friends that they even read my mystery
Show Time
for one meeting!
TBD: Theater is such a collaborative process, and in many ways writing books seems like such a solitary one. What are the joys and difficulties of both?
ST: Theater is an exciting, frustrating, exhilarating experience. I loved directing for many years but when I started writing plays, I discovered I preferred to be the author, the originator of the material, rather than the interpreter of the material. Which I feel is, to a degree, the job of the director. I love seeing my plays come to life onstage, to see my words come out of the mouths of talented actors.
At the same time, there is something so rewarding in sitting down alone at the computer and creating characters' lives out of thin air. For me, when I write a novel, I am allowing the characters to breathe, to live through time. Plays are more an outline of a story. So much has to be communicated through subtext as well as text.
I enjoy the solitary time writing a novel, but at some point, I am usually ready to move into a rehearsal studio to take a break from creating alone. I am a mix of the hermit and the social butterfly! I flit from one genre to the other…
TBD: You've also taught writing. What have you learned from teaching people how to write? And in the end, do you think you actually can teach people to write?
ST: I taught screenwriting courses when I was still an academic in a theater program. I think teaching anything gives you the opportunity to learn a discipline all over again. In putting material out there for others, you are forced to deconstruct what you think you know. And, of course, there are always students who are bright and savvy and bring more to the table than I, as teacher, ever could! So I relearned how to construct a three-act arc, develop characters, move a story forward, and experiment with dialogue because I was requiring student writers to do the same.
Can you teach people to write? I feel there has to be a spark of creativity present. But I do think if you provide appropriate tools, a nurturing environment, specific feedback, and deadlines (!) you can lead someone down a path that will improve their writing and train them to pay attention to craft. That happened to me with great mentors and editors.
TBD: How do you tackle the challenges of writing a book that's part of a bigger series? How do you ensure that these books stand alone, and yet are part of something bigger?
ST: It is a challenge! I guess the answer has been creating a balance between including pieces of book one in book two, and generating all new material. The characters, setting, and basic mystery elements are consistent from book to book, but enough explanation needs to be provided in later books to prevent confusion and provide clarity. For example, my editor—a wonderful guy—suggested I clarify how my protagonist ended up in the small town where she lives. In book one, it was a significant piece of information, and I needed to make sure if someone reads book two without reading book one, the story would be clear.
TBD: What was it like to interview all those people after Katrina? What did turning those interviews into a piece of theater teach you about writing and humanity?
ST: It was an amazing experience talking with New Orleans' residents in 2007, two years after Hurricane Katrina. I have always maintained that the folks we interviewed found us; we didn't find them. We went to New Orleans with a handful of names and they started to connect us to other people. Family and friends gave us names…the process snowballed. Pretty soon we had enough material for the play, which focused on the events leading up to the destruction in New Orleans and then the aftermath and the tremendous spirit of the people there. There is something special about New Orleans…not just the food and the music and the party atmosphere. There is a spirit of celebration and the feeling that home is a sacred place to the citizens of the city. My co-author and I learned that people have amazing resilience and generosity and heart…not just in dealing with Katrina but also in supporting our efforts to write the play. Needless to say, New Orleans is one of my favorite cities.
TBD: How did Pitchapalooza help you?
ST: When I did Pitchapalooza in Montclair, New Jersey, I had just begun the book that would become
Show Time
. But I needed to work on the genre. I kept characters and setting and revised the story elements. But the Pitchapalooza forced me to stand up and pitch the book! To face an audience of other writers and readers and sell my story. That experience prepared me for what was to come later. Recently, I was at a mystery writers convention and I had several occasions to pitch my book to potential readers—introducing the book, giving a two minute overview, etc. I learned a few things about engaging an audience in a short amount of time through my pitching session in Montclair.
TBD: We hate to ask you this, but what advice do you have for writers?
ST: Write what you love and don't ever give up. Try to ignore the rejection and keep your eye on the prize! Persist, persist, persist…
Suzanne Trauth's novels include Show Time (2016) and Time Out (2017), the initial books in a new mystery series published by Kensington Books. Her plays include Françoise, nominated for the Kilroy List; Midwives developed at Playwrights Theatre of New Jersey; Rehearsing Desire; iDream, supported by the National Science Foundation's STEM initiative; and Katrina: the K Word. Suzanne wrote and directed the short film Jigsaw and is a member of the Mystery Writers of America, Sisters in Crime, and the Dramatists Guild. www.suzannetrauth.com
JOIN OUR NEWSLETTER TO RECEIVE MORE INTERVIEWS AND TIPS ON HOW TO GET PUBLISHED.  
We first met Jonathon Keats many years ago, and we were immediately struck by what an eclectic set of interests he had, and what amazing bowties he wore. He's working on a couple new projects, and his book You Belong to the Universe: Buckminster Fuller and the Future came out this year, so we picked his brain about philosophy, lighting, publishing, and how to get strange and beautiful books published.
Read the interview on the Huffington Post. 
The Book Doctors: First of all, tell us about your new book.
Jonathon Keats: I've written a book that explores the legacy of Buckminster Fuller, a visionary inventor and architect who styled himself as a comprehensive anticipatory design scientist. Fuller spent much of the 20th century striving "to make the world work for one hundred percent of humanity." His visionary thinking led most famously to his invention of the Geodesic Dome, but I believe his deeper legacy was as a pioneer of what we now refer to as world-changing ideas. Many of these – such as visualizing global resources and gaming world peace – were not possible in Fuller's lifetime but have become feasible since his death in 1983, and are now urgently needed to meet the growing demands of an exploding world population.
My ambition with this book is to revive Fuller's comprehensivist approach to framing and addressing colossal problems. Along the way I delve into his life story and personal eccentricities. This is a man who seriously proposed to make cars with inflatable wings and to build a dome over Manhattan. He was equal parts genius and crackpot, and I believe we need to consider all aspects of his character if we're going to responsibly revive comprehensive anticipatory design science in our own time.
TBD: How exactly does one go about becoming a professional conceptual artist and experimental philosopher?
JK: It happened by default. I studied philosophy in college, but ultimately found it too stiflingly academic. So I sought ways in which to do philosophy in public, engaging the broadest possible audiences in questions that ultimately concern everyone: questions about what we value in life and what kind of future we want.
For instance, I recently designed a camera with a hundred-year-long exposure. Hundreds of these devices have been hidden in cities worldwide. You might think of them as surveillance cameras, invisibly watching over the decisions we make. They'll reveal our activities to future generations that have no way of influencing us yet will be impacted by many of the choices we're making today.
I've found the art world to be the most permissive realm in which to undertake these large-scale thought experiments. If I'm a conceptual artist, it's really a matter of convenience. Conceptual art provides cover for doing what I've always done, which is to systematically question everything.
TBD: What has being a critic taught you about writing?
JK: Criticism keeps me honest. It exposes me to other work and helps me to examine my own work at a distance.
TBD: How did you go about getting your book published?
JK: This is my third book with Oxford University Press. My first book was about language and my second one was about forgery, and before those I wrote a collection of stories inspired by Talmud, which was published by Random House. My interests are eclectic and my writing reflects that. I suppose it can be a liability in terms of getting published, since publishers may be unsure of how to define me, but at a certain point, the eclecticism became a defining characteristic. My books all have in common the fact that they have nothing in common except my eclectic sensibility. Somehow it seems to work – and eclecticism turns out to be a good starting point for writing about a comprehensive anticipatory design scientist.
TBD: What do you want people to take away from the book?
JK: I want people to understand Buckminster Fuller's way of thinking. Equally important, I want people to appreciate the limitations of his worldview. Fuller was a techno-utopian who believed that all problems could be solved by engineering. This assumption has become mainstream as companies like Google have come to dominate the planet. By seeing the ways in which Fuller failed – and there were many – we can be smarter about technology and how we engage the new economy.
TBD: Tell us about the global warming ice cream project.
JK: Maybe I should blame it on Fuller. He was obsessed with data visualization. Toward that end, he invented the Geoscope, a vast animated globe intended to reveal patterns ranging from cloud cover to human migration. While the Geoscope never got built, visualization has subsequently become increasingly mainstream. We're increasingly immersed in big data, and we increasingly rely on visualization to model complex systems.
Yet for all the benefits of visualization, we remain incapable of understanding many phenomena, from the accelerating expansion of the universe to the intricacies of climate change. So I started thinking about whether visualization was the only way of examining complex patterns, and I realized that there was another option. Instead of visualizing complex systems, we could gastronify them. In other words, we could eat our data.
The human gut turns out to be a remarkably intelligent organ, second only to the brain in number of neurons. The enteric nervous system is also manifestly unlike our gray matter, as is suggested by talk about 'gut feelings.' By representing scientific models with digestible biochemicals instead of colored arrows, it's possible to expose scientific phenomena to the alimentary canal, where they may be understood in terms that elude the brain.
Over the past year, I've been developing a chemical language based on the effect of substances like vanillin and capsaicin on receptors lining the intestine. Practically any phenomenon can be represented, but I'm initially concentrating on global warming, transforming the carbon cycle and albedo effect into edible feedback loops. My gastronification of the global climate will be presented next month at the STATE Festival in Berlin, where it will be consumed not only by climate scientists but also the general public.
I've chosen to serve the climate feedback loops in a specially-made sorbet, since ice cream seems to be universally popular and is bound only to become more so as the planet warms. Unlike the conundrum of dark energy, climate change needs to be understood by everybody because we need to act on it as a society. By consuming my sorbet, people may internalize the problem, emotionally confronting climate change through the enteric nervous system.
TBD: How does being a visual artist influence you as a writer?
JK: I really don't differentiate between the two modes of expression, at least at the outset. In some cases ideas are more effectively explored through narrative, while others can be examined more incisively through an object or installation. So for any given project, I decide on an approach that I think will be most generative. There are countless considerations – such as the trade-off between control and flexibility – but ultimately I work on instinct.
And I'm also pretty promiscuous. Over the years I've made numerous artist's books, and my installations inevitably involve language. Just consider all the words I've used to talk about data gastronification – and I'm only getting started.
TBD: What were some of your favorite books as a kid, and why? What are you reading these days?
JK: My favorite books as a child are still some of my favorites, and remain some of the most profound influences on what I do every day. Harold and the Purple Crayon showed me how to create an imaginary world with the simplest imaginable materials. Goodnight Moon taught me philosophy. (What to make of the page reading "Goodnight nobody"? I'm still trying to figure it out.) The light touch of the best children's books allows them to probe deeper than most anything else ever written. In everything I do, I strive for that lightness. I have yet to achieve it.
The books I'm reading today are often those that I'm reviewing. (The most recent is Time Travel by James Gleick.) Then there are new books by friends, such as Damion Searls's excellent forthcoming history of the Rorschach Test, The Inkblots. And finally there are books I find myself rereading on a regular basis, always finding something I hadn't previously noticed. One of those is Five Hundred and Seven Mechanical Movements by Henry T. Brown. (The title pretty well encapsulates what it's about.)
TBD: How would you improve the English language?
JK: I think we could benefit immeasurably by adding to our relatively meager stock of tenses and moods. One addition that comes to mind in this election season is the faithful. It would work much like the conditional, only instead of indicating statements of possibility, the faithful would mark statements of belief. (Present: I have, you have, s/he has. Conditional: I would have, you would have, s/he would have. Faithful: I believe I have, you believe you have, s/he believes s/he has.) The widespread adoption of the faithful tense – especially the first person faithful – might lead to greater accountability not so much because politicians would actually use it but because we'd be more attuned to what they were avoiding.
TBD: We hate to ask you this, but what advice do you have for writers?
JK: The virtues of procrastination are greatly underestimated. I tend to do my most interesting work when I'm working on too many things and alternatingly procrastinating on all of them. Projects get mixed up in my head. Serendipitous connections occur to me. And serendipity is a pretty good proxy for creativity.
Jonathon Keats is a writer, artist and experimental philosopher. He is recently the author of the story collection The Book of the Unknown (Random House), winner of the American Library Association's 2010 Sophie Brody Medal, as well as Virtual Words: Language on the Edge of Science and Technology (2010) and Forged: Why Fakes are the Great Art of Our Age (2013), both published by OUP.
JOIN OUR NEWSLETTER TO RECEIVE MORE INTERVIEWS AND TIPS ON HOW TO GET PUBLISHED.  
When we first moved to New Jersey, we were lucky to meet a few local writers. One of them was Caroline Leavitt. We kept running into her at writers conferences and book festivals, and we became huge fans of her and her books. She is the quintessential writer's writer. When we found out about her new book, Cruel Beautiful World, we picked her brain on the state of writing, publishing, and how the heck she got Scott Simon to interview her on National Public Radio.
Read the interview on the Huffington Post.
The Book Doctors: We have often thought that it is a cruel beautiful world, so your title really captured our eye. How did you come up with that cruel and beautiful title?
Caroline Leavitt: My 20-year-old actor son Max came up with it, and it seemed to fit, because I was writing about that time when the innocence of the '60s slammed into the dangerous reality of the '70s. I'm awful at titles. They always get changed by Algonquin. But this one seemed to stick. Plus, I'm like you. I think the word is so, so beautiful, with so much joy, but to appreciate that joy, you have to experience the absolute cruelty of it, as well.
TBD: We heard you recently on
NPR with Scott Simon
. How did that interview come about, and what was it like to talk about your book with Mr. Simon?
CL: My genius publicist got me on! It was a blast. Scott Simon is really calming and funny—and I was really happy that I was able to make him laugh. Plus, he asked such thoughtful questions. I was just so honored.
TBD: What is your daily routine for writing a novel at this point? How many drafts did it take to get Cruel Beautiful World ready for publication? Do you rely on readers and editors to help along the way?
CL: I try to write four hours every day. I have to know the beginning and the end, and I usually do a 30-page writer's synopsis that changes every time I sit down to write. It took about 28 drafts for Cruel Beautiful World, maybe more, because I lost count, and it morphed into a very different book than what I initially thought it would be. I totally relied on my Algonquin editor, Andra Miller, who seemed to know what I needed to do before I did it. And I totally rely on other writers to read drafts and discuss things with me. I couldn't do it alone.
TBD: What was your inspiration, the diving board that led you to plunge into the pool of this book?
CL: I wanted to write this story when I was 17. I sat behind a girl in study hall who had a much older fiancé who was controlling, which I thought was weird. Then a year later, she broke up with him and he stabbed her. I was horrified! But I couldn't write about it because I kept wondering, how did she stay with someone for five years and not know he was capable of this? Ah, then ten years passed, and two weeks before my wedding, my fiancé dropped dead in my arms. I was so cataclysmic with grief that I knew I would die if I had to keep doing it. So against all advice, I hurled myself into a relationship with a man who wouldn't let me eat (I was 100 pounds but he thought I was too heavy), monitored what I wore, didn't want me to see my friends or his friends. Why did I stay? Because if I left, then I'd have to grieve. The final countdown was when I discovered he had deleted a page or so of my novel in progress and replaced it with a Groucho Marx series of jokes. When I protested, he said, "What's yours is mine. We are the same person."So I understood staying in a controlling relationship, losing yourself, but I didn't have the novel until four years ago, when I noticed an online request from my high school friend's sister. She was still haunted by the crime and wanted anyone who knew anything to talk to her. Then I had my story!
TBD: The novel seems to be in some ways about dangerous love, and about a strangely taboo subject in our culture: love in old age. What made you decide to tackle these topics?
CL: See above for the dangerous love! Love in old age is my homage to my mom. She was jilted at 17, married my father, a brute, and when he died in his 50s, she swore off men. Hated them! She lived alone until she was 90, when she couldn't handle the house and we moved her into an independent living place. She hated it, screamed at me to take her home. And then suddenly she didn't. She met this man Walter and impulsively kissed him, and they fell in love—she told me "for the first time." They were inseparable for four years, and then my mom began to get dementia. And after she did, Walter fell and died, and my sister and I never told our mother. So my mom, who is now 99, thinks he is still alive, that she has just seen him, that he is living with his kids and will call her soon. It's kind of lovely how happy she is.
TBD: We were watching Aquarius, David Duchovny's new show, and one of the characters in it is Charles Manson. Why do you think we still have this intense fascination with a man who has a Nazi swastika carved into his forehead?
CL: Because what you initially saw was not what you ended up getting. Manson looked just like any '60s hippie. He had all the extras. He lived on a communal ranch. He preached love and everyone was welcome. Even Dennis Wilson liked him and had Susan Atkins babysit his kids! The Manson Girls adored him. When you think of who he really was, it gets scarier because I keep thinking—I could have been a Manson girl in the '70s. So could a lot of girls. Manson still being alive and around fascinates us because he really is pure evil—this tiny little old man now—still scares us.

TBD: David was coming of age in that strange period between the '60s and the '70s, when America went from being obsessed with flower power and the Grateful Dead to disco and cocaine. What draws you to this strange crossroads in American history?

CL: Oh, I was coming of age then, too. I wanted to go out to San Francisco and wear flowers in my hair and "meet some gentle people" but I was too young. So I hung out at the Love-Ins in Boston with my older sister. There was such profound hope in the '60s, a sense that we really could change the world for the better. And then the '70s hit. And Nixon invaded Cambodia. And Kent State happened. And the Mansons. What happens when dreams turn into a reality you didn't expect? Can you still find meaning in your life? That's what really interested me.

TBD: We work with so many writers who have a bizarre conception of what it is to be a writer: you're suddenly filled with inspiration, you dash off your opus, and then you sit in your cabin by the lake while the royalty checks roll in. Of course, anyone who's written a book knows it's mostly sitting by yourself in a room, slogging away and trying to chisel out a work of art and commerce from a lump of clay you have to create with your imagination. As authors who've been writing for decades, we have to ask, why the heckfire do you do it?

CL: I firmly believe if I didn't do it, I would be insane. And also because I love the whole sensation of being in another world, of creating characters. Maybe I am a bit of a masochist, but I love the hard, hard work.
TBD: We must confess that we've known Caroline Leavitt for quite some time, we are fellow New Jersey writers, and we know that she, like so many of our distinguished writer friends, spends portions of her life being terribly nervous. Why do you think that is?
CL: Ha, that made me laugh! I think writers are perhaps more broken than the average person, that writing heals us. And, of course, that means, when we aren't writing, we are searching for that stray Valium we just know was around here.
TBD: When we were looking for a publisher for The Essential Guide to Getting Your Book Published, we turned down a much larger offer from one of the Big 5 publishing houses to go with Workman, an independent publisher. We believe our book would now be out-of-print, instead of in its third edition, if we had taken more money and gone with a publisher who really didn't know how to reach our audience, one owned by a corporation whose guiding principal is profit as opposed to developing and nurturing writers. What are your thoughts about finding the right publisher for your book?
CL: The right publisher is everything. I have had five (count 'em) before I got to Algonquin. Two small ones went out of business. Three big ones ignored me. My sales were enough to buy groceries. When I got to Algonquin, everything changed. I kept saying, "You know I don't sell, right?" And they kept saying back, "You will now." Six weeks before Pictures of You came out, it was in its sixth printing. The month it was out, it was on the New York Times Best Seller List. All of a sudden I had a career, and the people who wouldn't take my calls before were now calling me! I've never been treated so well. Algonquin respects their authors, they keep selling a book long after it's been out—and they totally work out of the box, which gets amazing results. I call them the gods and goddesses for good reason.
TBD: What are you currently writing? What are you currently reading?

CL: I'm writing the first chapter of my new book, and I'm too superstitious to say anything about it. I'm reading Shelter in Place by Alexander Maksik, which is fabulous, and I have this book Idaho by Emily Ruskovich.

TBD: We hate to have to ask you this, but we do. What advice do you have for writers?
CL: Never ever ever ever give up. Never. Someone says, "no"? The next person might say, "yes." And do not write to the marketplace. Write the book that speaks to you, that is going to change YOUR life. If your book can do that, well then, it will change the lives of others, too.
Caroline Leavitt is the author of the Indie Next Pick
Cruel Beautiful World
, and the New York Times Bestsellers
Pictures of You
and
Is This Tomorrow
. She reviews books for the San Francisco Chronicle, The Boston Globe and People, and she teaches novel writing online at UCLA Writers Program Extension and Stanford, as well as working with private clients. She can be reached at 
www.carolineleavitt.com
.
As The Book Doctors, we travel around the country, going to book festivals, writers conferences, and independent bookstores, and we kept hearing about Wordstock in Portland, Oregon, one of our favorite cities. When we looked at the roster of presenters this year, we were blown away: Sherman Alexie, Dianne Abu-Jaber, Carrie Brownstein. And our old friend Cathy Camper, who won our Pitchapalooza at Powell's, the iconic bookstore in Portland, and now has two graphic novels out with Chronicle. So we thought we would pick the brain of Amanda Bullock, the festival director for Wordstock, and get some inside skinny on what makes Wordstock tick.
The Book Doctors: We travel the country presenting at writers conferences and book festivals, and we tell writers that these are one of the few places where you can actually get up close and personal with great writers, editors, and publishers. How do you see your mission at Wordstock as it relates to talented amateur writers who want to take the next step to become paid professionals?
Amanda Bullock:
Wordstock: Portland's Book Festival
creates community around literature through a one-day, intergenerational celebration of books, writers, and stories. Amateur and aspiring writers can participate in writing workshops to hone their craft; browse the bookstore to meet great local, regional, and national publishers and presses; and, of course, attend events featuring some of the most exciting contemporary writers to hear them speak about their own work.
TBD: What can writers do to maximize their time at a festival like Wordstock?
AB: I think at any festival it's important to be open to serendipity and chance. One of the greatest things about the density of a festival is the sheer number of options — it can be intimidating to narrow things down, but it also means that if an event you hoped to attend is at capacity, you have so many other great choices. Make time not only to see on-stage events but to check out our pop-up readings in the Portland Art Museum galleries, to see some great local music, to sample the food carts and beer tent, and to shop the book fair. Pop into an event even if you haven't read the author yet; you might find your new favorite book! There's so much available.
TBD: We like to tell writers that one of the best ways to become a better writer is to read great writing. We believe this also pertains to learning how to present their writing publicly. What have you observed writers do that makes their presentation more effective? What would you tell writers to avoid when they are presenting publicly?
AB: I've seen probably thousands of literary events, and this is a tough one to put into words. There're the basics, like practice (you'd be surprised), stick to your time and don't go over, especially in a group reading, be gracious to your hosts (even if you didn't get the crowd you expected, even if something else went amiss…), etc. Speaking of group readings, I always enjoy seeing authors speak to their editor or just another writer friend who can interview them about their work at a reading, and it takes some of the pressure off of the author as the star attraction.
TBD: There are so many amazing writers and publishing professionals coming to this year's Wordstock. We don't mean to put you on the spot, but what are some of the things you are particularly excited about seeing?
AB: This year we are presenting at six new stages, including the 2,776-seat Arlene Schnitzer Concert Hall, which is hugely exciting. On that stage we have Sherman Alexie with his wonderful new picture book, Thunder Boy, Jr.,and we have a conversation between Colson Whitehead (The Underground Railroad) and Yaa Gyasi (Homegoing), which I think will be one of the great moments of this year's festival. Overall, seeing writers in conversation with each other and exploring the intersections between their work is one of my favorite things about festivals and, again, a great opportunity that the density of a festival makes possible. We have a slew of great debut novelists this year, including Yaa Gyasi (Homegoing), Jade Chang (The Wangs vs. The World), Stephanie Danler (Sweetbitter), Lily Brooks-Dalton (Good Morning, Midnight), and many more. Seeing authors at the beginning of their career on stage with living legends and award winners, such as Richard Russo, Alice Hoffman, Nicholson Baker, is so exciting.
TBD: You seem to have a wonderful diversity in your presentation, with books for kids, nonfiction and fiction, and people of color seem to be well represented. Is that part of your mission?
AB: Thank you for mentioning this! We strive for diversity and inclusion in all aspects: genre, age, race, gender, geography, and so much more. It is definitely a hugely important part of our mission, both at Literary Arts and at Wordstock, and as a curator I am always working toward greater representation, diversity, and inclusiveness. I truly want there to be something for every reader at our festival.P.S. I'm also proud that we have great representation from independent publishers in our lineup!
TBD: David has performed at several Lit Crawls with the fantastic festival Litquake in San Francisco. We see you have one too. Describe the sheer exuberant fun of Lit Crawl for people who've never been to one.
AB: I was first introduced to Lit Crawl in New York, and it's one of my favorite literary events. I've never believed that book events are boring — the cliché of a tweedy author in elbow patches droning on in front of a leather-bound library has never, ever been my experience at any kind of book event — but I love that Lit Crawl explodes that idea, that book events can be fun, and makes it super accessible by bringing literature "to the streets," as they say. I think for readers, particularly those who don't see themselves as a book-event type of person, it's a wonderful introduction to the literary community. Book nerds are the most fun.
TBD: Portland has such a great tradition of artists and writers. What have you done to tap into that fantastic pool of talent in the Pacific Northwest?
AB: Half of our festival's featured authors are Oregon writers! It's not difficult at all to reach that goal, since, as you mentioned, we have such talented writers here. Literary Arts also presents the Oregon Book Awards and Fellowships, so we have a great pool of writers already part of the Literary Arts family. This year features past OBA&F winners or finalists Margaret Malone, Alexis Smith, Gina Ochsner, and many more!
TBD: People who've never put on an event like Wordstock have no idea how difficult it is. What are some of the joys and difficulties for you? And what are you going to do in terms of celebrating and collapsing once this thing is over?
AB: This sounds like I'm dodging the question but I swear it's true: I love reading the books by the festival authors. Since I aim to program as diversely as possible, I'm often, of course, programming authors in genres I don't read that often, and it's great to find work I might not have come across if I wasn't directing a festival in Portland.
I've mentioned a few times that the density of the festival is its strength — the sheer number of people — but of course, it's so difficult to efficiently plan multiple venues and simultaneous events. We'll always be learning how to do it a little better.
Last year I got a post-festival massage at Löyly, a lovely Finnish spa in Portland, and I'll hopefully repeat that recovery plan this year… also whiskey.
TBD: We kind of hate to ask you this, but what advice do you have for writers?
AB: From an events perspective: Be a good literary citizen! It's much easier for a bookstore to say yes to an unknown or up-and-coming author if you have been a part of their culture before pitching your event. Go to events, shop there, put the time in before your book is even written so that they'll know you. In fact, work at a bookstore if that makes sense for you. And support other writers in your area by attending their events. Engage with the community!
Amanda Bullock is the Director of Public Programs at Literary Arts, a nonprofit literary center in Portland, Oregon. She is the festival director for Wordstock: Portland's Book Festival and produces Portland Arts & Lectures. Prior to joining Literary Arts, she served as the Director of Public Programming at Housing Works Bookstore Cafe in downtown New York City. She is the co-founder and –organizer of Lit Crawl Portland, of the Downtown Literary Festival in NYC, and co-founder and –organizer of Moby-Dick Marathon NYC.
JOIN OUR NEWSLETTER TO RECEIVE MORE INTERVIEWS AND TIPS ON HOW TO GET PUBLISHED. 
Selling your First Novel, Maximizing Writers' Conferences and Making a Living While Writing
We are lucky to live in a town called Montclair, New Jersey. We had no idea when we moved here how many amazing writers would live within a stone's throw of us. One of them is Christina Baker Kline. We got to know her before her New York Times best-selling novel, Orphan Train, was published. She was at the center of the writing community in Montclair, helping writers both published and unpublished to get their foot into the door of the book biz. It often seems like a bestseller comes out of nowhere, fully formed like Athena springing from the head of Zeus. But as you'll see from our interview with Christina, a groundbreaking novel, like Rome, is not built in a day.
The Book Doctors: You were a writer for many years before you had a mega bestseller. Take us down the path of your decision to become a writer, the arc of your career, and how it led up to your most recent success.
Christina Baker Kline: I have always been a working writer, by which I mean I was a scrappy kid. I was raised by professor parents who had no money. My mother taught at a community college. When I was about 11 or 12, she put me in charge of cooking, and she put my sister Cynthia, who was about 18 months younger, in charge of laundry. She had to stand on a box to do laundry. And so we became quite self-sufficient. We also took care of our two baby sisters. We called them The Babies until they were 12. And I remember one of my sisters saying, "You have to stop calling us The Babies. We're not babies anymore."
In college, I majored in English literature. I did a Masters of Arts in literature for graduate school, and then I did an MFA. For me, as it so happened, English was a marketable degree, even though people might not think of it that way, because that's where my skills lie. My masters in English literature helped me get teaching jobs. For my MFA, I knew that I could stave off student loans for two more years, and I also wanted to write a novel, but I knew I would never be able to do it if I was working full-time. So I applied to ten programs. I got full fellowships at two, Michigan and The University of Virginia, to, as far as I was concerned, write a novel. They didn't know I was going to write a novel. MFA programs are not set up to write novels. But I was very directed. I had one shot, and then I was going to be repaying student loans and working. I wrote my first novel in two years while pretending to be writing short stories. I kind of handed in little bits and pieces and old stories.
I also was an entrepreneur, and I had a company called Writing Works, which I started with another grad student. We edited Guggenheim applications, professors' essays, and letters. Books even. Then I came to New York and continued that little company. I've always set up a life in which I was working as an editor and teaching.
I've always assumed I would have to make a living in addition to writing. I have ten books, and I've always gotten reasonable advances. I broke six-figures once in that period of all those books, but I always had high five-figure advances. Sometimes I could support myself for a year, and sometimes I couldn't. But the big picture is, I always knew that I wanted to write, and I always assumed it would also entail making a living in some other way as well. So I never expected to write a book that would mean I wouldn't have to do other jobs.
TBD: What happened to that first novel?
CBK: For my first novel, I got $7,500. It was the little engine that could, and it far surpassed my modest expectations. We sold rights in other countries. We sold film rights, first serial rights. It was a Reader's Digest Condensed Book. For $40,000, Reader's Digest bought it. That was huge because the book had earned out way before it came out. This led to a bidding war for my next novel. Of course, that's how I thought it would continue forever. But the second novel did very poorly, and I had gotten a big advance. So I sold my next novel for a reasonable amount and got myself back on track in terms of publishers not being terrified to take me on. And then my next book was much darker, more serious. That didn't do so well. My career was very up-and-down. That brings us to Orphan Train.
TBD: It's interesting that you've never really experienced full-on rejection in the way that most writers have. Despite the ups and downs, it sounds like a really nice run!
CBK: Not exactly. I have been protected a bit from rejection. But I went through one very dark period. I had this wonderful experience with my first novel. I had a lot of interest in my second novel. But the editor who bought it was a celebrity editor; she was not hands-on. She took on a lot of writers like me, paid them well because she had a big budget, and then waited to see who would rise to the top. She'd tell me she read the manuscript but didn't seem to know the story. Her assistant would call and say it was in the pipeline, and I would know it wasn't. Crazy. I had just had my third child, my second book had done poorly, and my life was kind of a shit show.
TBD: You've written many different kinds of books. Now you have a huge bestseller. Do you feel pressure to recreate Orphan Train?
CBK: As you said, all of my books are really different from each other, and they probably always will be. I don't feel constrained by the weight of Orphan Train. I feel freed by it in a way. Nobody ever thought Orphan Train was going to be a bestseller. There are these books–Eat, Pray, Love, or Water for Elephants, or The Lovely Bones–that writers publish and then have respectable careers, but they don't repeat that level of commercial success. I fully intend to be that kind of writer. I don't plan on having another one. I'm not a writer like Stephen King whose books will always be at the top of the bestseller list. And I don't feel bad about it.
Look at a writer like Claire Messud, who made a big splash with her novel The Emperor's Children. That was her big book, and she's very respected. But if you read her other novels, they are very dark and intense. It's who she is and what she does, and she's not trying to write to an audience.
My next book is quiet and interior; it's about a woman who essentially never leaves her house.
Another thing: after I handed in Orphan Train, before it came out, I called everyone I knew in publishing and asked for jobs. I thought, "I have to get a full-time job as an editor. I can't do this anymore. This book is probably just going to fail." I was editing 50 manuscripts a year and teaching. It was grueling. I had several interviews, and they all basically said, "You're too old. There's no way we're hiring you as an editorial assistant or anything else." They didn't say that, but it was clear. I thought, "What am I going to do? Just work at Starbucks or something?"
TBD: You still teach at writers' conferences. I see you're going to be at the Kauai Writers Conference in November. (So jealous!) What impresses you when you come across someone who has never been published when you're in this environment?
CBK: I was reading The New York Times on the plane yesterday, and there was this person talking about what leads to success. He said there's an equation, which is Talent + Work = Skill. Skill + Work = Success. But Big Success is when you have a vision of how what you're doing makes the world a better place. So what I guess impresses me is when they have the talent, the work ethic, the willingness to read a lot, and are willing to edit their own work–a lot of people aren't. To me, editing is the secret to writing. I edit so much, and I think it's very important. In literary stories and novels the sound and rhythm of words matter. But understand that even if you want to write a literary novel, plot and structure are incredibly important.
TBD: And on the flip side of that, what do you see people doing that's a turnoff
CBK: If people want things from me but they don't know my work, or they haven't read it and have nothing to say about it, then I'm as anonymous to them as they are to me. If I don't feel they have any particular reason for approaching me, I don't have any particular reason for helping them. But if a writer knows my work and has some kind of connection to it, I'm open to being approached. I love discovering and championing great new writing. It's one of the best things about this writing life.
TBD: We can't wait to read the next book, Christina!
Christina Baker Kline is the author of five novels. Her most recent novel, Orphan Train, has spent more than two years on the New York Times bestseller list, including five weeks at # 1, and has been published in 38 countries. More than 100 communities and colleges have chosen it as a "One Book, One Read" selection. Her other novels include The Way Life Should Be, Sweet Water, Bird in Hand, and Desire Lines. Her new novel, based on the iconic painting Christina's World by Andrew Wyeth, will be published in Winter 2017.
In addition to her five novels, Kline has written and edited five nonfiction books. She commissioned and edited two widely praised collections or original essays on the frist year of parenthood and raising young children, Child of Mine and Room to Grow, and a book on grieving, Always Too Soon. She is the coeditor, with Anne Burt, of a collection of personal essays called About Face: Women Write About What They See When They Look in the Mirror, and is co-author, with her mother, Christina Looper Baker, of a book on feminist mothers and daughters, The Conversation Begins. Her essays, articles, and reviews have appeared in The New York Times, the San Francisco Chronicle, Money, More, Psychology Today, among other places.
JOIN OUR NEWSLETTER TO RECEIVE MORE INTERVIEWS AND TIPS ON HOW TO GET PUBLISHED.  
We first met Jenise Aminoff at the New England SCBWI Conference in Springfield, Massachusetts. She wowed us with her awesome pitch at our Pitchapalooza (think American Idol for books), and we were absolutely sure that she was going to be a published author sooner rather than later. Sure enough, her new book, A Witch's Kitchen, is coming out, and we thought we would pick her brain about her road to publication.
Read the interview on the Huffington Post.
The Book Doctors: How did you learn to be a writer?
Jenise Aminoff: Yikes. There are so many ways I could answer that question. The simple answer is that I took a lot of classes. When I got to MIT, thinking I'd be a physicist or aero/astro engineer, I started taking writing classes as stress relief. Contrary to popular belief, MIT actually has a robust humanities department and an excellent writing program. At some point, I realized that I was enjoying writing much more than solving equations, so I changed majors. I have a bachelor's of science in writing, and my thesis was poetry. Go figure.
One of the classes I took was Joe Haldeman's Science Fiction Writing. He told us about the Clarion Workshop, so the fall after I graduated (and got married), I applied and got in. Clarion '95 was an incredible experience, and a lot of fantastic writers came out of it. Josh Peterson attended having just won the Writers of the Future contest. Kelly Link (a recent Pulitzer finalist) sold her first story to Asimov's during Clarion. Nalo Hopkinson (won a Campbell and a Nebula and many, many more), Lucy Snyder (just won a Stoker), and Michael Warren Lucas have all gone on to be successful novelists. Bruce Glassco wrote the incredibly popular board game Betrayal at House on the Hill.
Going from that to the MFA program at Emerson College was a huge letdown, and I quit after one semester. But I needed a job, so a friend took pity on me and got me a job as a technical writer. Funny thing: if you tell people you have a degree in writing from MIT, they immediately assume it's technical or scientific writing. Since then, I've been a technical writer, science writer, information designer, webmaster, grants writer, marketing content writer, and STEM curriculum designer.
For a long time, my fiction and poetry took a backseat to career and kids, but then a novel fell on my head. And I realized I was in trouble because I'd never studied long-form fiction, and novels are NOT just longer versions of short stories. So I found more classes to take: Odyssey Online's Fabulous Dialogue in Fantastic Fiction with Jeanne Cavelos, Writing Middle Grade/YA Novels with Holly Thompson, and Odyssey Online's Getting the Big Picture (novel revision) with Barbara Ashford.
All throughout this, I was keeping active in one way or another. I belonged to critique groups, live and online. I was a slush reader for Aboriginal Science Fiction magazine right after Clarion, and after the first Odyssey Online class, I became an editor for New Myths magazine. I ran a reading series with an open mic for nearly ten years. And I read and read and read, everything I could get my hands on about writing: Le Guin's Steering the Craft; Lawrence Block's Spider, Spin Me a Web; Don Maass's Writing the Breakout Novel; Cathy Yardley's Rock Your Plot; and of course, The Essential Guide to Getting Your Book Published. I also joined the Society for Children's Book Writers and Illustrators (SCBWI) and read their annual guide and quarterly newsletters and online articles.
TBD: What were some of your favorite books as a kid, and why?
JA: Yikes squared. How long can this article be? I'm a VORACIOUS reader.
When I was still in the children's room of the Ernie Pyle branch of the Albuquerque Public Library, I read Walter Farley (The Black Stallion), Marguerite Henry (Misty of Chincoteague), Frances Hodgson Burnett (The Secret Garden, The Little Princess). At my school library, I read all the Happy Hollisters and the Oz novels, Louisa May Alcott and Laura Ingalls Wilder. Then one day, when I was nine, I stumbled across a new book, Anne McCaffrey's Dragonflight. Yes, I know that's not a juvenile. Someone had misshelved it, I suppose. But I checked it out, read it with avid interest, brought it back, and asked if there were more.
The children's librarian looked at me. "You read this? Did you understand it?" When I nodded, she called my mother over, spoke to her briefly, then turned back to me and said, "Come with me." She led me into the adult section of the library and placed in my hands a small paperback: J.R.R Tolkien's The Fellowship of the Ring.
I owe that librarian so much, and I never even knew her name. After that, I had the run of the adult section. My mother was a mystery reader, but she also liked Ray Bradbury and introduced me to him. I started reading the entire SF section starting with the A's: Anthony, Asimov, Beagle, Bradley, Cherryh, Clarke, Donaldson, Doyle… Eventually, I looped back to juveniles and found Lloyd Alexander and Madeline L'Engle. Of these, the ones I read over and over and over were Peter Beagle's The Last Unicorn, Tolkien's Lord of the Rings, all the McCaffreys, L'Engle's A Wrinkle in Time, and, in my teen years, Windhaven by George R.R. Martin and Lisa Tuttle.
TBD: What are you reading these days?
JA: Still reading children's literature, everything my girls bring into the house, plus a lot of stuff they don't find interesting but I do. I'm currently investigating verse novels as an interesting form I'd never known about. Also adult SF, particularly Seanan McGuire, Cat Valente, N.K. Jemison, Daniel Jose Older, John Scalzi, and China Mieville. My husband is a history buff, and he hands me the well written stuff. I'm currently reading Sailing the Wine Dark Sea by Thomas Cahill. I'm also reading some basic psychology, articles on Maslow's Hierarchy of Human Needs as a framework for structuring character development. I'm working my way through Second Sight by Cheryl B. Klein. I follow several web comics religiously: xkcd, Girl Genius, Questionable Content, Mare Internum, Blindsprings, Kiwiblitz, and Phoebe and Her Unicorn.
TBD: How did you come up with the idea for your book?
JA: It fell on my head. Really. In my family, we make each other Christmas presents. Right after Thanksgiving 2013, my younger daughter asked me to write her a story with fairies and unicorns as her present. I thought, okay, sure, 10 pages or so. A couple of days later, I was watching my older daughter baking a cake. She doesn't use recipes (that's cheating), and sometimes her cakes are fabulous and sometimes they're awful, but most of the time they're okay. I thought, What if there were a young witch who just can't figure out magic but is really good at cooking? And I started writing. And writing. And the story wouldn't end. By Christmas, I had something like 50 pages written, and I knew then that it was a novel. I finished the first draft in time for her birthday in March, and it was around 50k words by then.
In A Witch's Kitchen, Millie's an apprentice witch who can't cast a successful spell but who can cook amazing meals and scrumptious desserts. Her mother's only interested in the magic, though, so Millie feels unappreciated and worthless. Millie's grandmother comes up with the clever idea of sending her to the Enchanted Forest School, where she studies magic and many other things with fairies and dragons and goblins, reconnects with her half-brother, a wizard, befriends a pixie and an elf, and starts discovering that her cooking has value, and her magic isn't so messed up as it seems. Ultimately, the novel's about not letting other people define you.
TBD: What were some of the joys and perils of writing your novel?
JA: Joys and perils is a good way to describe it. On the one hand, it was glorious. Words just kept pouring out of me in this seemingly unending stream, and the big challenge was finding time in which to write. Fortunately, my employer decided to move to a new location which would have meant a 90-minute commute for me, so I gleefully quit and focused on the novel. But I really had no idea what I was doing. It felt like navigating a maze in total darkness using only my elbows. Characters would suddenly appear out of nowhere and take over the plot, and I'd later have to ruthlessly revise them out. And because this was my first novel, every niggling little idea I'd ever had, and every moral I wanted to pass on to my girls, showed up in one form or another. And I then had to prune and prune and prune. I have determined, empirically, that I am not a pantser. All those years as a technical writer, I suppose.
TBD: How did you go about selling your book?
JA: First, I joined SCBWI and looked through their annual guide, The Book, and their lists of agents and their sample query letter. I usually attend Arisia, the largest SF convention in Boston, and it so happened that in January 2015, N.K. Jemison was doing a pitch session, so I signed up for that. I really had no idea what a pitch was, so I read her the first paragraph of my query letter, and she had some good advice for fixing that up. Her assistant gave me some comp suggestions.
Then I went to the New England SCBWI Conference in Springfield in April 2015, and I learned so much, my head nearly exploded. On the first day, I went to a query critique session with agent Kaylee Davis, and she had some very helpful advice. I was attending with my friend Dirk Tiede, who was also a first-time attendee, and he insisted I had to do the Pitchapalooza. I really didn't want to; pitching in front of a huge crowd of people I didn't know sounded absolutely terrifying, but Dirk was pitching, so I put my name in to be supportive. When you pulled my name out of that bucket, I was sitting on the floor in the back of the room, frantically revising that pitch using Davis's advice. The sheet of paper I brought up was scribbled over and scratched out and rewritten. But I pitched it, and I won. I'm still stunned by this. I'd never even seen a Pitchapalooza before.
This gave me a lot of confidence. Taking what I learned at the conference, I revised the novel again, and I started querying in June, without a whole lot of success. My manuscript buddy Dana told me about Twitter pitch parties, and I tried a few of those and got a few lukewarm responses. And then my friend Elizabeth told me about the Young Explorers' Adventure Guide, an annual anthology of science fiction written for children, mostly middle grade but also a little YA. I checked out the publisher, Dreaming Robot Press, and I noticed that they were accepting submissions for MG fantasy novels. So I sent them my query. They got back to me in early August expressing interest, and I called in my Pitchapalooza prize, a consultation with you. Thank you so much for holding my hand through that process.
Despite your and my best efforts, I never landed an agent, but I got a lot of good advice from Gay Haldeman and Jeanne Cavelos and Barbara Ashford, and I signed with Dreaming Robot Press in February 2016.
TBD: What was it like to do a Kickstarter campaign? What are some do's and don'ts that you learned?
JA: The Kickstarter campaign was wild and terrifying and huge fun, all at the same time. I'd been involved in a failed Kickstarter before, but Dreaming Robot Press had done two successful Kickstarters in the past, and I trusted them to make it work. One smart thing they did was pair me up with a more seasoned author, Susan Jane Bigelow, whose Extrahuman Union series is now being republished by The Book Smugglers Publishing. One mistake they made was setting the goal way too low, at just $850. We funded it in the first seven hours, during our Facebook launch party! After that, I think a lot of people just thought, oh, it funded, I don't need to support this, so getting more buy-in was hard.
I kept trying to come up with stretch goals. I offered to publish a companion cookbook, and we blew through that stretch goal within 24 hours. I then offered to do free school visits for every $1000 over the goal, but that was too high, and it looks like I'll only be doing one of those. During the middle slump, I got the Kickstarter posted on boingboing.net, and that same evening Susan and I were interviewed on the Sci-Fi Saturday Night podcast. All that effort netted us a total of four new supporters. But at the end, we came in at $2101, which is a pretty good feeling and some nice early publicity before publication in September.
TBD: Many writers have used pen names. In fact, David published a middle grade novel using another name, but that was because his publisher basically forced him. Why are you using one?
JA: I posted a long essay about my pen name on my Facebook author page. Here's the short form: Dianna is my middle name, and Sanchez is my mother's maiden name, so it's as much my name as Jenise Aminoff. Growing up, I never saw Hispanic names on the spines of the books I read, and I never found Hispanic characters inside those books. As a child, I never questioned this. It was obvious that science fiction/fantasy was a white thing, as so many things were then.
It wasn't until I got to college that I discovered black SF writers such as Samuel R. Delany (who was one of my Clarion instructors) and Octavia Butler. I started asking, where are all the Hispanic SF writers? I found Gabriel Garcia Marquez and Jorge Luis Borges, but that was magic realism, and I didn't really understand the distinction, why Hispanic speculative fiction needed its own little box. Thank goodness other Hispanic SF writers are starting to emerge now: Junot Diaz, Daniel Jose Older, Carmen Maria Machado.
I want my daughters to see Hispanic names on books. I want them to find Hispanic characters in books. I want other kids – white, black, Asian, whatever – to see them, too, and to understand that science fiction is for everyone.
TBD: What's next?
JA: Right now, I'm in the middle of moving, but that's starting to calm down a little, so I'm beginning to plan out my next novel. I have so many novels that have been simmering on back burners, it's been hard to decide which ones to work on next. Right now, I'm outlining a MG urban fantasy which features cross-group characters: one black, one Hispanic, and one of mixed ancestry including Anasazi. It takes place in Albuquerque and addresses issues of culture shock and adapting to new environments.
At the same time, I really want to be working on a YA novel in which a Hispanic boy gets lost in an infinitely large discount store, encountering people from all over the world who are similarly trapped. There are so many fun things I can do with this, while also channeling a creepy vibe I haven't really played with before. But this novel is much less fully developed than the MG novel, so I'll probably work on that first. And I have a long, LONG list of other novels I want to get to, not to mention sequels to A Witch's Kitchen.
TBD: We hate to ask you this, but what advice do you have for writers?
JA: Ooh, now you're playing dirty. Okay, here are the things I find myself telling people again and again.
Go easy on yourself. Life is hard and crazy, and you never know from day to day what's going to come along to sabotage your writing practice. Don't feel bad about that, because your life informs your craft, and everything you do when you're not writing is going to end up in your writing later. It's great if you have a stable enough life that you can write a set number of hours every day, but if you can't write every day, don't let the shame of having failed prevent you from writing when you do have the time.
That said, be persistent. So you didn't write today. Tomorrow, find ten minutes to jot down ideas or do character sketches. Then, when you have a luxurious hour or two for uninterrupted writing, you've got material ready to work on.
Don't write alone. Find a critique group that's supportive and dedicated, one that's not overly harsh but also doesn't pull punches, and one in which everyone is contributing more or less equally. These people are your lifeline. They will keep you sane. Critiquing their work will help you recognize what you should improve in your own writing. If you write kidlit, SCBWI has a critique group matching service you can use. If you don't, Meetup is another great place to find groups. There are lots of online groups, too. Join the Fantasy and Science Fiction Writers in America Facebook group and just ask there. And if you can't find a group that meets your needs, make one. That's what I did, pulling together a bunch of people I met at that fateful 2015 conference. I love them all; I could never have finished my novel without them.
Every first draft is terrible. Don't lose heart. That's what revision is for. I hate revising, passionately, and would rather go clean the bathroom or weed my garden. But revision is actually where things get interesting, when you pull together all the disparate threads of your story into a complex, well-woven whole. Think of revision as an endless series of do-overs. In time, you'll get it just right.
Dianna Sanchez is the not-so-secret identity of Jenise Aminoff, whose superpower is cooking with small children. She is an MIT alumna, graduate of the 1995 Clarion Workshop and Odyssey Online, active member of SCBWI, and a former editor of New Myths magazine (www.newmyths.com). Aside from 18 years as a technical and science writer, she has taught science in Boston Public Schools, developed curricula for STEM education, and taught Preschool Chef, a cooking class for children ages 3-5. Her debut novel is A Witch's Kitchen, forthcoming from Dreaming Robot Press in September 2016.
JOIN OUR NEWSLETTER TO RECEIVE MORE INTERVIEWS AND TIPS ON HOW TO GET PUBLISHED. 
A Witch's Kitchen
,
Arielle Eckstut
,
Book Publishing
,
David Henry Sterry
,
Dianna Sanchez
,
how to get published
,
Jenise Aminoff
,
kickstarter
,
middle grade books
,
New England SCBWI Conference
,
pitchapalooza
,
pitchapalooza winner
,
SCBWI
,
Society of Children's Book Writers and Illustrators
,
the book doctors
,
the essential guide to getting your book published
,
writing
,
Young adult books
Imagine Being the Writer You Are Not…Yet
We first met Cathy Salit when she had an idea for a book. As the CEO of Performance of a Lifetime, a company that helps individuals and organizations with all things related to human development, we knew she had a life-changing book on her hands. Performance Breakthrough: A Radical Approach to Success at Work can now be found in the business section of bookstores. But we think it's a book that everyone interested in becoming a better version of themselves should read, especially if you're an author without writing experience, or a writer without publicity and marketing experience. You'll see why.
Read the interview on the Huffington Post.
The Book Doctors: In your book, Performance Breakthrough, you talk about the idea that you can be who you are and who you're not at the same time. Can you explain what that means?
Cathy Salit: We human beings all have an innate ability to perform, to project, to imagine, and to play. This ability is something we are able to exercise effortlessly as children. We play mommy and daddy and different superheroes, on different planets, different animals, and so on. It's something that is not just a cute and wonderful thing about childhood; it's also a very big part of what enables children to learn and to grow. But what happens is, at a certain point in our childhood, all that playing and all that experimenting gets pushed to the wayside, and now it's time to learn and behave and to get things right. This is for a good reason, in the sense that you don't want to play and experiment with how to cross the street. But we end up minimizing the part of ourselves that can, and should, and could continue to play and experiment. We develop our identities, our personalities, and define ourselves by our profession, who we love, what we like to do. Performance Breakthrough proposes that what it means to grow–to keep learning and keep developing–is to combine who we already created ourselves to be and who we are not yet.
TBD: With a lot of authors, especially of nonfiction, the first thing they say is, "I'm not a writer." Either they've had careers that they're writing about, and that career has not been writing, or they are people who have always dreamed of writing a novel, but they have a day job, et cetera. Using the principles of Performance Breakthrough, how does one take on the role of "Writer" while thinking that you are not one?
CS: What if they don't have to own that they're a writer? What if they just pretend to be a writer and not worry about whether they really are? A helpful concept is to creatively imitate writers, and that can include learning more about what it means to be a writer. One of the many, many things that I did to put myself in the zone of being a writer was reading books about writing by writers, like Anne Lamott and Stephen King, and creatively imitating and doing what they said to do. Number two, as a performer, I'm a talker. I'm a speaker. I pretended to trust that I could just write down what I would say, and that would be enough to get started.
TBD: Today, being a writer means more than just writing. It means being a salesperson, a publicist, a marketer. Many of these jobs are completely the opposite of what most writers want to be doing. Many writers are introverted and are not comfortable in these scenarios of having to publicize and market and sell their work. We're curious about how you would talk about using the ideas in Performance Breakthrough for adopting these roles.
CS: Yeah, it's hard! I am a salesperson. I am a marketer. And I find it hard. You can think about it as a scene in a new play that you're in where some scenes are alien to you. Give yourself some lines to say. Those could include: I'm not used to speaking in public. I'm not used to doing podcasts, or being on the radio, so bear with me. You can be playful and honest about this not being your natural habitat. You don't want to do that endlessly, but it'll help make you feel more comfortable. Also, it will lower your expectations and relieve some of the pressure.
TBD: Do you have any advice for people who, like you, are translating a lifetime of work to the page?
CS: What occurs to me is the importance of voice. This might seem contradictory, but you can never stop being who you are. If you're trying to put onto the page your passion, your work, don't let the fact that you're putting words on a page and having to use a medium that is maybe not your natural habitat rob you of your voice. Find a way to still be who you are, even while you're being who you're not. It's back to our philosophy that you need to be both. You're not just being who you're not. You're being who you are, too. It's got to sound like you. It's got to feel like you. You don't have to impress anybody. One of the biggest compliments that I've gotten for my book is that people feel like they're in the room with me. Perhaps that's particularly important for my book because our work is of such an experiential nature.
Cathy Salit is the CEO of the innovative consulting and training firm Performance of a Lifetime and author of PERFORMANCE BREAKTHROUGH: A Radical Approach to Success at Work (Hachette Books). She is a speaker, facilitator, executive coach, instructional designer, and social entrepreneur. Cathy performs regularly with the musical improv comedy troupe the Proverbial Loons and, less frequently, sings jazz and R & B on any stage she can find or create. She lives in New York City.
JOIN OUR NEWSLETTER TO RECEIVE MORE INTERVIEWS AND TIPS ON HOW TO GET PUBLISHED.  
What's the key to unlocking publishing doors? A great pitch! Earlier this year, we taught a live webinar on how to craft a pitch that'll grab the attention of agents, publishers, booksellers, and readers. The recording is now available for everyone to view.
The Art of the Book Pitch
Learn the art and science of the seemingly impossible task of boiling your book down into 250 words or less.
What is a pitch?
Why is a pitch important?
How do authors use pitches?
Is a plot-heavy pitch good or bad?
What is an elevator pitch?
How is a pitch like a poem?
How do authors use the pitch as a sales tool?
And more!
During the webinar, we shared May K. Cobb's winning pitch from the 2016 NaNoWriMo Pitchapalooza. You can read May's pitch here, along with all the other entries, and see our feedback.
Last weekend, we presented at the University of New Mexico Summer Writers' Conference in Santa Fe. We heard great pitches; we met fantastic writers. One of those writers blogged about the conference and pitching David. Thanks to R.A. Schneider and Beyond Belief for allowing us to share UNM 2016: Counting Chickens.
---
It reads like a fairytale:   A man, afraid of pursuing his dreams, takes a leap of faith toward them.  He attends The University of New Mexico Summer Writers' Conference in Santa Fe, on the wings of his wife's benediction, "I just want you to be happy."
The conference goes well; beyond his wildest dreams, in every aspect.  Keynote speaker Sandra Cisneros reaches into his chest and wrests convulsive tears. Workshop peers share trust and experience with genuine good will.
Reactions to his workshop writing sample place him in a state of shock:  "Real-Deal"  "Killer" "Reminds me of Bernard Cooper."  "At its best, reminiscent of 'Glass Castle'." "Can you get a full draft ready for the Master Class next year?"  Surreal.
Friday night holds one last opportunity to extend the enchantment: "Pitchapalooza."   Billed as the American Idol of the literary world, lucky writers' (names drawn from a hat) have one minute to pitch their book idea to an expert panel. The winner receives, along with a critique of their pitch, a package of prizes including introduction to an agent; a gateway to book deals.
"Why not," he thinks?  Then he remembers Mary.   She flies in to Albuquerque Friday at 6:45 PM, in the heart of Pitchapalooza's time slot.
An epic dilemma.  Conflict in act two?
There has to be a way to pitch and pick her up.  Think!  Ask Mary to sit in the Albuquerque airport for three hours while he pitches?   She would not be happy.  Wasting her night would be bad enough, but there's no guarantee his name will be drawn from the hat.  Worst and best case scenarios both fail. An airport shuttle? $145 one-way.  That's out.  Light Rail?   Last train leaves for Santa Fe before her touch-down.  Damocles laughs.
Forced to choose priorities, the pitch must wait.  "Besides," he tells himself, "my writing's not that good; delusions of grandeur." He sleeps, resigned to missing Pitchapalooza, while preserving the happiness of she who makes him happiest.
Friday. The man shuffles to the hotel breakfast bar, with its promise of self-made waffles, over-ripe fruit, and guests in Crocs, or worse — bare feet.   What kind of people come to a breakfast bar in bare feet?   He scans up from the man's wiggling toes, past ragged shorts and sleeveless faux-frat T-shirt with a mock coat of arms: "Reed College:  "Atheism. Communism.Free Love."  Barefootie is writing in a composition book, making a public show like all the wannabe's; like the man himself has done.  His eyes come to rest on the face, the wild shock of gray hair.  He has to say something.
Carpe mother-fucking Diem.
"Excuse me, but Could I e-mail a pitch to you?   I can't make it to Pitchapalooza tonight. I have to pick up my wife in Albuquerque at the same time, and marriage comes before art."
David Sterry, co-inventor of Pitchapalooza and one half of "The Book Doctors,"
 puts his pen down and looks at the man. "Wow…sometimes the universe conspires against you, eh? But sure. Here's my card."  The man begins to thank Sterry for the opportunity, turning to leave.
"So what's your book about," Sterry asks? The man stops dead, along with his heart, turning back.
"Seriously?  You'll let me pitch you?"  He sits and pitches. It's a flawed pitch. It's a spiked change-up, a slider in the dirt, but he completes it in the allotted minute.
Sterry sits back, rakes his fingers through his electric mane, and exhales, eyes bugging…"Whoooo!  That's a hell of a story!  That's something one of the major houses would be interested in, if you can get it right.  That's got a lot of 'Running With Scissors' to it."
Always an if. A huge if. Twenty-five years of "What if?"
But this is the second time this week published memoirists have looked him in the eye and said this:  Potential for major publishing-house interest.  If.  Twice more the man tries to rise and thank the Book Doctor, attempting to minimize the breakfast imposition.
"No, wait…let me tell you how to fix the pitch."  Sterry spends 10 minutes teaching, more than the five minutes promised at Pitchapalooza, finishing with this:  "…and when you've perfected the pitch, get it to me.  Memoirs are our specialty… we have a huge network of agents, and it's in our best interests to make you as successful as we can."
The shock has returned.   The man stands, shakes Sterry's hand, and walks away to prepare for the last day of workshop. The magical, the enchanting  University of New Mexico Summer Writers' Conference.  He warms to the thought of meeting his wife at the gate.
Sometimes the universe conspires with you. He is happy, and he will return. No "if."
---
This post first appeared on Beyond Belief by R.A. Schneider.
David first met Frances Stroh when he read on the same bill as her during a Litquake event in a bar in San Francisco's North Beach that stank of beer. When he found out who she was and what the book was about, it seemed weirdly appropriate. Besides being a wonderful artist and writer, Frances is also part of a family that made wildly successful and popular beer for many decades. And then all the beer money dried up. And so she became yet another version of the American Dream: family dreams of making a fortune in the beer business, family makes a fortune in the beer business, family loses a fortune in the beer business. And now she's written a memoir to prove it. Since her book, Beer Money, just came out, we thought we'd pick her brain about alcohol, money, family and writing it all down.
Read the interview on the Huffington Post.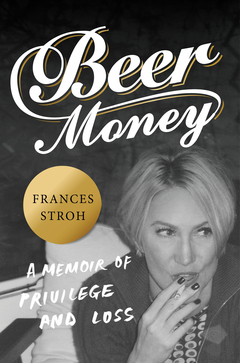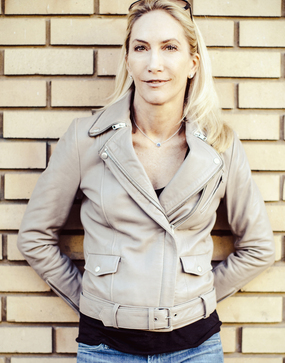 The Book Doctors: First of all, why in the name of all that is good and holy did you decide to write a memoir?
Frances Stroh: I'd been working on a novel set in the late nineties New York art world about an artist protagonist whose family had lost their wealth. It was a true work of fiction but echoed some of the themes in my own life. Deep down I knew the real book I needed to write was my own coming of age story as an artist as it related to my family's tragic decline, and the door to do this opened in 2009 when the family company announced that dividends would end because the company was broke, followed a few months later my father's sudden death. My father had appointed me as the executor of his estate and as I combed through his many collections of antique firearms, vintage cameras and guitars, and stacks of artwork, preparing them for auction, a maelstrom of memories was triggered. These memories of the complex dynamics behind the painful events in my family eventually became the book.
TBD: What books did you love when you were growing up?
FS: I devoured everything by Hemingway and Fitzgerald in high school, as well Tom Wolfe and all the Beat writers. Around that time I read a biography of Edie Sedgwick by George Plimpton that was as much about Andy Warhol and the Factory as it was about Edie, and this book hugely impacted my view of art and what it could be.
TBD: How did you learn to be a writer?
FS: In the very beginning, I studied with writers whose work I deeply respected–Tom Barbash and Julie Orringer. Their influence on my development was immense. Then it was time to just do the work, one early morning writing session at a time, followed by a late morning session, and an afternoon session. I kept reminding myself of Woody Allen's famous line, "Eighty percent of success is just showing up." In my case, this meant showing up at my desk physically and emotionally–being present.
TBD: What was your road to publication like?
FS: Surprisingly smooth. I had put in a good deal of work on the book to get it in shape, working with an excellent freelance editor–Zoë Rosenfeld–before sending out to agents. I signed on with the amazing Rob McQuilkin one week after I mailed him the manuscript. A month later we sold the book to HarperCollins at auction. I was extremely fortunate. At Harper I worked with Jennifer Barth, for whose keen eye and sensitivity I have a deep respect. From beginning to end, the publication experience has been very positive, down to all the renowned authors with whom I did my "in conversation" events on my book tour.
TBD: Did your work as a visual artist influence your writing?
FS: I explore issues of identity, point of view, and the mythologies that define us across all media, and the family video installation piece I describe in the prologue of the book was really the genesis for the memoir. The seeds for the memoir were also present in the high school application essay I describe in the book, where, as a thirteen-year-old, I write about my brother's drug bust and how it affected my family. I think the writing and the visual work influenced each other in the sense that the same themes kept coming up, no matter the medium. Writing the memoir was a way to deepen my exploration of these themes.
TBD: How did being a member of the San Francisco Writers' Grotto help you in your development as a writer?
FS: I waited to join the Grotto until I was finished with the book, and yet the support I have felt as a member of that community while bringing the book into the world has been huge. There's truly no replacement for working among and socializing with seasoned writers who have been down the road one is about to embark on. I am very grateful for the friends I have made at the Grotto and the immeasurable impact they've had on my path as a writer.
TBD: When David's first memoir, Chicken, came out, his family basically didn't speak to him for five years. Have there been any repercussions from your family about writing a story in which many of them are characters?
FS: I published a chapter of the memoir two years ago with Shebooks, a publisher of short ebooks by women writers based in San Francisco, to the applause of everyone in my immediate family. My brother told me it read like a "modern day version of The Catcher in the Rye." Since then, my mother has been a huge champion of the memoir, rallying her friends with galleys and attending many of my book tour events. The extended Stroh family, most of which are not in the book, have been quieter on the subject, but some have sent letters of praise and support and attended events as well. Overall, I feel the reception of the book has been positive.
TBD: Between the two of us, we've written, agented, publicized, and performed more memoirs than we care to remember. What were some of the joys and difficulties of taking the seemingly random events of your life and turning them into a plot with a beginning, middle and an end?
FS: I view the memoir as a love letter to my past, and a book I needed to write in order to reconcile with that past. Throughout my life the tension of one challenging event had built upon the next one with no outlet. From an early age, I was told that it wasn't okay to talk about money, family difficulties, or anything of any import. And all the while these idealized photos of the perfect American family were piling up all over our house. My father's photographs now seem haunting in the context of my truth-telling narrative, a juxtaposition in the book I view as a wonderful collaboration between my father and me. By reconstructing the past through the writing of the book I was able to reclaim many of the feelings that I'd had to push aside through the years, feelings I hadn't been able to feel at the time because the events that triggered them were too taboo to talk about, such as my brother Charlie's decline into drugs and eventual death. As I wrote the book, patterns began to form, links that connected events that had never before seemed connected–such as the simultaneous unraveling of my family, our business, and Detroit. A new kind of understanding took hold within me. I call it "strange alchemy." Only through the writing of the book did I come to see how these links were all there, all along, on a somewhat epic scale, making the story of the family, our livelihood, our hometown, and our shared destinies a kind of American story. It became something bigger than my own personal story, while at the same time it's told in a very personal voice.
TBD: Do you have any advice for writers?
FS: Find the voice that wants to tell your story. Once your narrator is there, the book will essentially write itself. All you have to do is show up at your desk, every day, and give that voice free reign. And don't think about any kind of an end goal. Following that voice, and the writing itself, is the real reward.
Frances Stroh was born in Detroit and raised in Grosse Pointe, Michigan. She received her B.A. from Duke University and her M.A. from Chelsea College of Art in London as a Fulbright Scholar. She practiced as an installation artist, exhibiting in Los Angeles, San Francisco, and London, before turning to writing. Frances is a member of the San Francisco Writers' Grotto, and her work across all media explores issues of identity, point of view, and the mythologies that define us.
JOIN OUR NEWSLETTER TO RECEIVE MORE INTERVIEWS AND TIPS ON HOW TO GET PUBLISHED.