By Madison Russel
The first thing she notices when she walks into the room is that she's the only woman. The second thing she notices when she walks into the room is that she's the only Hispanic. The third thing she notices when she walks into the room is that no one wants her there.
At twenty-six years old, Abbie Acosta has the perfect life. She lives in an apartment in Los Angeles with her best friend, Juli. She has a loving family and a great job as a sound producer at the public broadcasting station. The problem is, it's not enough. In an industry dominated by men, Abbie wants to stand out, not be pushed back. She steps out of her comfort zone, taking jobs she never thought would come her way. With Juli by her side, Abbie begins to believe that maybe she can have it all. This is a story that will resonate with every girl, young and old, who has ever dreamed of working in the field of technology.
The Book Doctors: The story of a female who wants to work in a male dominated field is very fresh and timely.  We like how your pitch starts, with her walking into a room and being  the unwanted, reviled Other.  (For the sake of economy and redundancy, you don't need to have the phrase "when she walks into the room" each time.)  We are absolutely rooting for Abbie  to succeed because she's the underdog, she's the little person fighting against an unjust corrupt system.  The problem with this pitch is that you don't give us enough.  For instance, in the first scene, show us a word picture of how these men are looking at her–give us a few of the snide underhanded comments that are made.  We don't understand why she loves being a sound producer so much.  Give us some insights into what it's like to be our heroine.  And we want to know what it means for her to step out of her comfort zone. What are the particulars of the jobs that she takes?  When you tell us that she lives in an apartment in Los Angeles with her best friend, that sentence seems very flat.   Give us the details of the life she has built for herself with her friend.  Show us some of the conflict. Show us the failures and the difficulties. Show us the pigheaded man she's going to have to overcome.  Better not to tell that your story will resonate with every girl, young and old, who has ever dreamed of working in the field of technology.  Instead show it to us. Again, no comparison titles.  None whatsoever.  Wonderful story about a woman entering a male-dominated field and having to fight prejudice to pursue the things she loves in life.  The pitch is much too short, and it needs to be filled in with details of what our plucky heroine has to fight against and overcome.
Vote for your favorite pitch. The pitch that receives the most votes will be awarded the "Fan Favorite," and the author will receive a free one-hour consult with us (worth $250).
One Last Breath by Chelsea DeVries
I'm pleased to introduce my memoir, One Last Breath. One Last Breath is the story of life, death, and the undying hope of first love. At the young age of twenty-one, I woke up on August 11, 2012 and couldn't breathe. It felt as though I was breathing through a straw or an elephant was sitting on my chest. It was the first real near-death experience. The memoir introduces my near-death experience and then takes the reader down memory lane through different illnesses I faced throughout my childhood: premature birth, lazy eye, and strep throat, the flu, bronchitis, tonsillitis, and all leading up to my diagnosis with a thyroid disorder. Through chapter length anecdotes, we see how I faced childhood bullying and self-esteem issues. With a face to face visit from Jesus, I get saved and start living my life with a greater purpose. Call it divine intervention or meant to be but in my freshman year of college, I meet Judas, and fall in love for the first time in my life. The story follows not only my near-death experience, but a second chance of life, and my undying hope for true love with Judas. The story runs about 74, 747 words.. I'm a recent graduate of Saint Leo University and hold a bachelor's degree in marketing and a minor in International Hospitality.My first two YA novels were self-published by Outskirts Press: Dream Girl (2006) and Jessica's Choice (2008). I currently work as a freelance writer for Outloud Multimedia.
The Book Doctors: You have an incredible true story.  We'd like to say how sorry we are that you had to live through all that.  The silver lining is, this is absolutely the stuff of memoirs.  Our brave heroine overcoming seemingly insurmountable odds to find happiness. We have divine intervention, Jesus, Judas, a lazy eye, a disordered thyroid and, of course, true love.  With a twist that it may be Judas and not Prince Charming.  We also like your title and how you plant its flag right at the beginning of your pitch.  But that first line is just so familiar, not just in content, but in the actual language.  Think of all the stories that are about life, death, and first love.   We think that it would be great to take us a little further down the road of your near-death experience.  We've heard so much about what that is like.  There's a light you're walking toward it, there's people waiting for you, we are told.  But give us a little taste of what you are adding to this discussion.  There is a tendency to redundancy here.  You mention the phrase "near-death" twice in the space of about 10 words.  You only have 250 words, and as Arielle famously said, (it bears repeating which is why we are repeating it) a pitch is like a poem, every word counts.  When you name the disorders you lived through, we don't get a sense of the struggle and difficulty.  It just becomes a laundry list.  You need to give us a sense of what all this was like so we can feel it, and you need to do it in a few concise words. When your pitch is general and vague, we find ourselves disengaging.  We've seen stories about bullying and self-esteem issues a million times.  How is yours different?  God and the Devil are in the details.  We want more details. That's what makes any story come to life.  But particularly a memoir.  We want to know how this man is Judas.  We want to feel and see the particulars of falling in love with Judas. And we hate to say it, but unless you've sold tens of thousands of copies, there is still kind of stigma around self-publishing.  Better to leave the YA titles out if you are using this pitch for agents or editors at larger houses. Fascinating memoir about overcoming physical difficulties, illness and disease, finding Jesus, and falling in love with Judas.  Perfect for the Christian market.  Pitch needs to be more specific, character more revealed, writing more visceral and immediate.
Vote for your favorite pitch. The pitch that receives the most votes will be awarded the "Fan Favorite," and the author will receive a free one-hour consult with us (worth $250).
Find Me by Haley Bonner 
When her older brother tragically dies in an accident, Emily flounders in the wake of her grief and guilt. Her family, though well-meaning, doesn't help her either. After an "accident" of her own, Emily finds herself on regimented doses of antidepressants and a round-the-clock suicide watch. Content to float in the numb awareness of her meds, Emily plays along for a while. But when faced with how much her continuing apathy wounds her family, she reaches her breaking point.
Running from the reminders and the blame, Emily leaves her family. Taking up an alias, she finds herself taken in by another well-meaning family. It seems like the perfect place for new beginnings, but home isn't content to stay away and her ghosts aren't done playing.
My writing credentials include one short scene piece and various poems published in a literary arts magazine. I graduated from Wayland Baptist University with a B.A. in English. I currently work as a web writer, but my free time is taken up with writing and reading creative works. As my fist completed novel, Find Me is my greatest accomplishment to-date.
The Book Doctors: This story is happily right in the middle of a very fertile part of the publishing kingdom: books that appeal to women.  And since the one thing we can count on in life is death, there will always be people wanting to read about other humans dealing with family, grief and loss.  Additionally, the over-medicating of America is a fascinating and hot-button topic. But this pitch deals so much in generalities that we don't make enough emotional connection with our main character.  Everything is told and little is shown.  It opens with the phrase "tragically dies,"  which is a cliché.  Then you take what seems to be a fantastically dramatic and mind-blowing event, and reduce it to something that our eyes  just skim over.  Display your writing chops for us by showing this death, and Emily's part in it.  Later you hint that she's dealing with the guilt.  Is she responsible in some way?  Does she think she's responsible?  And then she has an "accident."  We don't know what that is.  Does she try to take her own life?  This has been done in so many stories, we have to know how yours is different; we have to know that you can take us into that dark heart where these kinds of things happen.  And we think you can do a better job of describing that narcotized feeling of being on drugs than "numb awareness."   We don't know exactly what that means. We also don't get a series of events that lead to a fiery climax.  We don't understand what the ghosts are who follow her to her next well-meaning family.  Lastly, you can also have some more fun with your bio.  Be more specific about where you were published. We wouldn't put that this is your greatest accomplishment.  And there's a spelling mistake in your bio.  David always has someone read his stuff before he sends it out anywhere because he's a terrible speller, and a worse proofreader.  Know thy strengths.  Do not make spelling mistakes.  Promising family story with unexpected twists, the pitch doesn't have enough depth of character, doesn't show enough of the plot.
Vote for your favorite pitch. The pitch that receives the most votes will be awarded the "Fan Favorite," and the author will receive a free one-hour consult with us (worth $250).
By Sara Pierce
The city is alive. And it's trying to kill Shasta Kachtouri.
But he doesn't know it. After all, it's hard enough being a newcomer in a school where social tensions are as incomprehensible as city streets; but besides that Shasta's also got the Sim, a weekly virtual-reality competition, to worry about. Not to mention his chronic panic attacks, which are growing worse. So when strange things start happening at the Academy—mysterious messages, unsolvable puzzles, and mechanical spies—Shasta assumes he's just hallucinating. That is, until a simple question about the school turns into a harrowing race for his life.
He loses his pursuers in the Lair, a sentient corner of the city that changes its geography to keep him from finding the exit. There he meets Angel, a young girl presumed dead in a factory fire five months ago. She explains the awful truth: not only is the Lair connected to the Academy, but it also grows each minute students spend inside. If Shasta doesn't find a way to escape the Lair and shut down the school, the Lair will absorb the rest of the city in a matter of weeks.  Except now Shasta is also trapped. And even if he can find a way out, he'll have to dodge assassins, Academy masters, and various school cliques; all while keeping the panic attacks—which are growing more debilitating by the hour—at bay.  Time is running out.  The Lair is coming.
The Book Doctors: We love how you open this pitch–that the city is not only a character in your story, but a killer who's trying to snuff out our hero.  Speaking of heroes, we really get attached to Shasta.  You do a wonderful job of weaving him through this story.  And the fact that the city is sentiment is so cool.  You've got mean teenager cliques, assassins, panic attacks, and a ticking clock.  Brava!  Now let's dial down.  We don't know exactly what "social tensions" are.  We need more detail, otherwise take it out.  The whole of the second sentence  is way too long.  Because the weekly virtual-reality competition doesn't seem to play out anywhere else in this pitch, maybe just take this clause out.  You only have 250 words, you have to use every single one of them wisely.  Don't tell us about the panic attacks, show us one.  It's very important for us to see that you are capable of effectively rendering this event which has plagued so many people for so many hundreds of years.  You don't want to tell us that something strange is happening, and then show us the strange things.  Just show us the strange things.  Redundancy is the enemy of every pitch. We want to understand more about the mechanical spies, we don't exactly see in our minds' eyes how excellent and awesome and amazing they  are. Same with the messages and puzzles.  And there's something off about the whole idea of the simple question turning into the harrowing race for our hero's life.  It's confusing, and not in a good way.  It feels awkward.  Show us what's different about your assassins, Academy Masters, and school cliques.  Show us how the panic attacks are escalating.  We really like the last two lines. You can almost hear the organ playing three ominous notes at the end.  You do a very good job of building tension, showing us what the stakes are.  But we'd still like to understand more about how the city is alive.  Maybe you could give us a quick couple of images of him trying to leave and the city shutting doors or changing train lines or whatever it is.  Because we don't quite see how cool it is yet. And we want to understand more of what's going inside our hero, what he is striving to overcome in his inner life, not just that he's trying to save the world.  Very intriguing premise about a living city that can change at will, a creeping evil taking over the world, a sinister Academy, and one young man who's got to stand up to it all.  Needs more details about how the city comes to life, and more intimate portrait of our hero.
Vote for your favorite pitch. The pitch that receives the most votes will be awarded the "Fan Favorite," and the author will receive a free one-hour consult with us (worth $250).
The Moon Ran After Her by Jan Flynn
In her village in eastern Anatolia, fifteen-year-old Ani is proud of her reputation as a tomboy, climbing trees and hatching plans to join her brother in America and become a nurse. Her sister Mariam, a young mother and teacher, looks forward to reuniting with her husband in faraway Constantinople. But it's 1915 and history is about to take a horrific turn. The sisters are wrenched apart and their family shattered as the Ottoman oppression of Armenians escalates to wholesale slaughter. Traveling different paths, each sister faces a wrenching choice.
Set against the backdrop of the 20th century's first genocide and based on firsthand accounts of the author's relatives, The Moon Ran After Her is an unflinching yet uplifting tale of survival.
The Book Doctors: First of all, we love that this is about a tomboy in Anatolia.  And that you're shedding light on human horrors that have been forgotten.  It's so important to tell your story. It's so important that these voices are heard.  And we can see seeds of what's happening in the world today planted in the fields of these atrocities.  So we definitely believe there's a book here.  But this pitch does not do your book justice.  First of all, you have 250 words.  So right now it's way too short.  We  need to know more about our hero and her sister.  Paint us a picture of what their life was like using beautiful language to describe that world, which is absolutely foreign to us.  Show us the scene where they are wrenched apart and their family shattered, show us the Ottoman oppression.  We need to see that you can create a scene in a very short amount of time, using very few words, which wrenches our heart. It's not enough just to tell us that they travel different paths, and that they faced wrenching choices.  One could say that about hundreds of thousands of books.  There's not enough proof in this pudding.  Give us images of what the sisters will face, show us the consequences of the war-torn, ravaged country they leave behind.  Show us the ghosts of the dead that haunt them in their new lives, the yearning they feel for each other.  That's what will make this pitch soar.  Powerful, devastating, relatively unknown story of a people brutally destroyed, and the consequences for two sisters. Pitch needs to be fleshed out, characters illuminated, action revealed.
Vote for your favorite pitch. The pitch that receives the most votes will be awarded the "Fan Favorite," and the author will receive a free one-hour consult with us (worth $250).
The Tattered Box by Paul Schumacher
THE TATTERED BOX is about a young man named John who is desperate to understand and connect with his Grandpa Bill. John is unexpectedly granted that chance when he is transported back to 1941. Both he and his grandpa are 18 years old, and he gets to experience firsthand his grandpa's stories. They play baseball together in the snow and enjoy a double date with a woman John later figures out is his grandma.
They also confront a few tragedies. Bill attempts to rescue a little boy who falls through thin ice, forcing him to reconsider his love for baseball. He also faces an unsuccessful engagement to a woman he thought he loved. All of this is enveloped with the imminent threat of war, as John knows how World War II will forever impact his family.
The story is partially told through mementos contained in a box, a gift fron Bill to John to highlight important events in his life. But the items take on a life of their own. The muddy ball becomes a real-life story of baseball and perseverance. The toothpick transforms into a story of family and laughter, and the small, wool mitten changes into a story of rescue and heartbreak.
I am an active member of the Northern Colorado Writers and have been published in over 25 technical journals and proceedings around the world. I have really enjoyed extending my writing skills to fiction, and I look forward to collaborating with you to share this story with others.
The Book Doctors: We like that you put your title first. We like to mention our title several times during a query, because it makes your book seem like a book already. We think you have a good story on your hands here, a classic time slip tale where a guy gets to be the same age as his granddad, and there's a boy falling through a crack in the ice who our hero must save from drowning. We really like the memento box. But some of this plot is just too familiar. When our hero goes back and has a double date with his own dad, it feels derivative of Back to the Future. And Back to the Future had a better payoff because the hero's mom had a big crush on him and tried to make out with him. Totally gross! The lack of payoff plagues the entire pitch. You have this great premise but you don't make us see what you're going to do that's unique and new and different. Some of it is just so general. Don't tell us that things are desperate like you do at the beginning of the pitch. Show us a scene of desperation between a grandfather and his grandson. Show us the kid falling through the ice, make our hearts race and make us marvel at the beauty of your imagery. And let us in on why this might put somebody off baseball. The bottom line is that you don't give us enough to hang our hat on. This is your audition to show us how you can create a scene quickly and economically that moves us, dazzles us with your storytelling skills, how you paint word pictures that linger in the mind and heart. It would also be great to have some comparable titles so we understand where this books sits on the bookshelf. Lastly, we would have some fun with the stuff you've written for technical journals. Trot out one of the most obscure or ridiculous titles of an article you've written. And you can just nix the part about how you enjoy extending your writing skills.
Vote for your favorite pitch. The pitch that receives the most votes will be awarded the "Fan Favorite," and the author will receive a free one-hour consult with us (worth $250).
Deadspace by James O'Fallon
How many millions of murders since the first man (certainly a man, not a woman) picked up a rock? In 2018 Los Angeles, James Decker and Sarah Silverman uncover a murder never seen before. A young woman wearing only a black cocktail dress, Petra Cowpertwaite, floats in space, slowly rotating, a death mask for a face, blonde hair luminous in a weightless halo, on an orbit that will loop her around the sun for centuries.
Her husband, Reid Cowpertwaite, builds rockets and capsules in Carson, California, the private sector now dominating the space business. He hired them months ago to find his then missing wife. Only Decker and Sarah have come to believe their own client is the killer.  Reid is an arrogant elitist in a Tom Ford suit, what kings wear now instead of fur. Decker is an ex fighter who favors jeans and a leather jacket, Sarah's a girl who can break your nose while stylish in all black, a tough and smart duo.
But the dead girl haunts Decker, so like the ex he never got over. The two swirl in his head along with margaritas. Across the bar both women seem to walk toward him. Time to stop drinking. Another LA blonde slides onto the stool next to him, a town full of them. He glances over.
Petra Cowpertwaite. Then who is the dead girl floating in space? "You won't believe what I'm about to tell you," she says, trembling.  
The Book Doctors: We absolutely love the image of the young woman in the black cocktail dress floating in space, slowly rotating.  We're always looking for something new in a genre, a story, a character.  And this is definitely it. We think you should actually open your pitch with that.  It's so visual, stunning and unique.  Of course we have no idea how many millions of murders have happened since the first man (yes, we agree, it was probably a man) picked up a rock in anger.  But who really cares?  The cool thing you have going for you is that corpse floating over the earth.  It's really important to begin a pitch, and a story in fact, with a bang, a hook, something that grabs us by the back of the neck and won't let go.  You have also given us a classic partnering of James Decker and Sarah Silverman. We can absolutely see a series with those two.  You give us some of an insight into who James is, and that's great, we really need that.  In fact, we'd like more.  But we would like more information about Sarah as well,  besides the fact that she can break your nose while looking totally hot.  Are they cops?  Are they private detectives?  Not quite clear.  It would  be great to have a little bit more information about why his ex haunts Decker.  But we love the fact that his mind confuses the girl in his head and the girl who's floating dead.  And it's such a fantastic ending, when she's standing next to him, trembling.  Very well done.  Would love to get more of a sense of who Reid is. We're assuming he is the villain, but all we really know about him is that he's an arrogant elitist in a Tom Ford suit.  Make us hate this guy.  Make us want to hiss at him. No comparison titles.  That is never a good thing.  We'd love to have more specific incidents which lead up to the twists and turns that will rivet us as your book climaxes.  Very promising murder mystery set in California, with a fantastic hook, full of intriguing possibilities.  Not a bad enough villain, not enough information about our hard-boiled detective in the middle of the story.
Vote for your favorite pitch. The pitch that receives the most votes will be awarded the "Fan Favorite," and the author will receive a free one-hour consult with us (worth $250).
We at The Book Doctors love National Novel Writing Month (NaNoWriMo). For those of you who don't know, they are an organization that gets together in informal ways all over the world, and in the month of November, WriMos (NaNoWriMo participants) write 50,000 words. No plot, no problem. Many, many writers have gone on to get book deals after participating. Every year, we do an online Pitchapalooza with NaNoWriMo, and we get some fantastic pitches. One of our winners, Stacy McAnulty, had such a great pitch, and wrote such a wonderful book, that she got a book deal. Her book is out now, so we wanted to check in with her to see what it was like to go from NaNoWriMo to getting a book deal. We're doing another online NaNoWriMo Pitchapalooza until March 31, 2016. See below for details.
ANY PARTICIPANT WHO BUYS THE ESSENTIAL GUIDE TO GETTING YOUR BOOK PUBLISHED
GETS A FREE 20 MINUTE CONSULTATION  WITH THE BOOK DOCTORS (email with proof of purchase to Sterryhead@Gmail.com)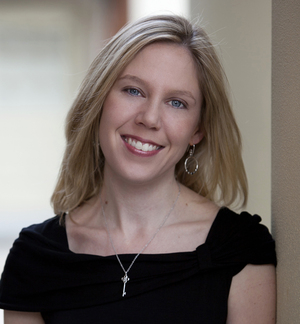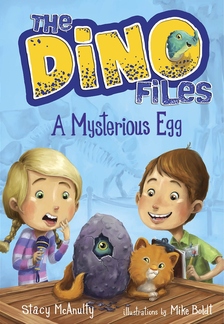 The Book Doctors: What were your favorite books as a kid, and why?
Stacy McAnulty: We're starting with the question that always embarrasses me because I didn't read as a young kid. I can remember sitting in fourth grade with the book How to Eat Fried Worms open on my desk, and instead of reading the words, I literally counted them. I'd count all the words, then turn the page so the teacher would assume I was quietly reading.
Also, we didn't have many books in the house. I remember enjoying Little Golden Books and the picture book The Fourteen Bear Summer and Winter (which was held together with duct tape).
I didn't fall in love with a book until high school, and that was Pillars of the Earth by Ken Follett. I never counted the words in that book. It's about 1,000 pages; the word count must be in the mid six-figures. That novel blew me away and was also held together with tape.
TBD: What made you want to do something as ridiculous as write a book?
SM: It is ridiculous! It's a crazy challenge similar to climbing Mount Everest or swimming the English Channel. But I guess what appeals to me about writing a book (over climbing or swimming) is you can do it in your PJs. And while eating gummy worms. And you likely aren't going to fall to your death or be eaten by a shark. Not much physical danger involved in writing a book. Though today my right shoulder is a little tight.
I have to write. It's almost a sickness. Plots, crazy ideas, and conversations with imaginary characters are constantly running through my head. The only way to get these persistent thoughts out of my head is to write them down (or type them up). Maybe it is a sickness?! Multiple Mass Ideas Sickness. Obsessive Writing Disorder.
TBD: Where did you get the idea for The Dino Files series?
SM: My son asked for a "real-life dinosaur" for his fifth birthday. Obviously, he was about sixty-five million years too late. I started writing the first draft for him. I'd write a chapter during karate class and read it to him immediately after. It was great motivation having someone eager to hear the next segment of the story.
TBD: What were some of the joys and difficulties of writing in the voice of a kid?
SM: I've been told I'm immature (not sure if it was meant as a compliment, but I'll take it). I like to joke around, and I love to learn. Isn't that the makings of a kid? Children get to be crazy. They can blow a giant bubble with gum and truly believe this is a reasonable transportation method for traveling to the moon. Their world has many rules. Don't touch that. Don't go there. Quiet down. Be still. But their imaginary worlds are still full of endless possibilities. Gravity? We don't need no stinkin' gravity. Writing for kids lets me be a kid.
As for difficulties? There are some limits to the language and sentence structure. Fortunately, I have a limited vocabulary. You don't want to discourage a reader, but you also don't want to talk down to a kid. They'll pick up on that quick. The biggest challenge in The Dino Files series is the word count. My editor wanted between ten and eleven thousand words. We needed to leave room for Mike Boldt's pictures and teaser chapters for the next book. That meant reducing the first manuscript by twenty-five percent. Cutting can be harder than adding words. At least for me. I had to slash jokes, description, and even characters. I learned to stay true to the story and focus on the action.
TBD: Did you have kids read the book as you were developing it?
SM: In general, I only share my work with the kids I cook dinner for–which is a small group of three. As I mentioned, I read the first draft to my son as I was writing it. Unfortunately, young kids don't appreciate revision. When I created the next draft, I asked my son if he wanted to hear it. The answer was no. Luckily, I have two other kids. My eldest is a teenager. You want honest feedback? Ask a teen to critique your work. She read the next few drafts aloud to me. It's great to hear your words interpreted in someone else's brain and mouth. She also loved to point out my inconsistencies, and she would yawn dramatically at the boring parts (which have all now been cut!).
TBD: How did you go about getting your book deal?
SM: I'd published a picture book in 2013 with a small press (unagented). I knew that if I wanted a career, an agent was vital. I entered contests and went to conferences. But, in the end, I was pulled from the dreaded slush pile. I queried my now-agent with a picture book. I was sending out about a dozen queries a month. Lori Kilkelly offered representation based on that book, but I asked her to read The Dino Files before I accepted her offer. I wanted to know if she liked my longer works as well. Lori did see potential in The Dino Files. Potential is code word for needs another revision.
About seven months later, we went out with The Dino Files. Random House Kids replied a few weeks later: What a great read! Does the author have ideas for future books in the series? Those are the moments writers live for.
TBD: What are you doing to promote and market your book?
SM: Marketing a book for kids is tricky. You want to connect with the reader, which, for The Dino Files, are kids ages seven to ten. But this demographic doesn't have Twitter or Facebook accounts, not to mention credit cards for online buying or the ability to drive the minivan to the bookstore. So I need to connect through the adults in their lives first. I offer free Skype visits for classrooms. I've created a website with printouts and videos that parents and teachers can share with their kids. I've sent postcards to libraries and bookstores. I know there are dino-loving kids out there. I want to meet them. I want them to tell me I say Deinonychus wrong. I want them to tell me what kind of dinosaur would make the best pet. I want to inspire future paleontologists (and future writers!).
TBD: It's so exciting to get a three-book deal. Are you already working on the next book?
SM: All the books are done and hitting shelves this year! The Dino Files series is intended for kids in elementary school. We hope they fall in love with the first book. And if they do, we can't expect them to wait a year for the next book. Kids are binge readers. They want more. We are ready to give them more.
I'm currently working on a middle-grade novel about a twelve-year-old math savant. She has been homeschooled and is technically ready for college, but her grandmother insists she give public middle school a try first. And I'm always working on picture books.
TBD: How did National Novel Writing Month help you write your book and get it published?
SM: Full disclosure, the first draft of The Dino Files was not an official NaNoWriMo win. The word count was only twenty thousand. (And the printed version is under eleven thousand.) But I have completed the fifty-thousand-word NaNoWriMo marathon three times. NaNoWriMo makes you accountable. Resolutions, promises written on sticky notes, self-imposed deadlines–none of these have the power and prestige of NaNoWriMo. NaNoWriMo could only be improved if, somehow, they could send an electric shock through your keyboard when you failed to meet a daily goal or if there was a multi-million-dollar cash prize at the end.
TBD: We hate to ask you this, but what advice do you have for writers?
SM: Yep, this is a tough question. Luckily, I have a definitive answer on what all writers must do. I'll call it Stacy's Top Commandments on Writing.
Never talk about your first draft. (This is actually one of Stephen King's rules.) If you're telling your spouse or your hairdresser or your hedgehog all about your next project, you're wasting your breath. Unless your hedgehog can take dictation. These people likely don't care. Or at least, don't care as much as you do. And when you actually sit down to write your story, it'll feel like work. So when a coworker or a neighbor asks what you're working on, just give them a title. But be vague. Maybe something like Sunset at Dawn.
Carry a book everywhere. No, not your phone with a book app, not your Kindle, and definitely not a tablet. Writers read. If you're carrying a book everywhere, you're likely to read it. And it's good karma to "advertise" another writer's book.
Compare yourself to everyone. Let's be serious. You're going to do it anyway. I'm just giving you permission. That way, you won't feel guilty. Compare yourself to bestselling authors. Compare yourself to the guy in your critique group that just got a six-figure deal for a memoir about camping with his three-legged dog. Compare yourself to Jennifer Lawrence (because we all secretly want to be Jennifer Lawrence or her best friend). When you're done comparing, move on to number four.
Write every day. I hate this rule. It's a cliché at this point like New Year's resolutions and diets that start tomorrow. But…I do believe this strategy (can you call three words a strategy?) works for a first draft. You must add to your work in progress each day. Or you risk your pesky muse fleeing the scene.
Get professional help. Of course, you may need help for your physical and mental problems, but I'm talking about your plot problems. Your character problems. Your spelling problems. You need to invest in yourself. I draw this inspiration from Vin Diesel. (Aren't we all inspired by Vin Diesel?) He told a story on a talk show about saving up forty-some thousand dollars. Instead of buying a car or something flashy, he invested that money in himself. He made a small film with a friend to showcase his talent. That little movie led to a role in Saving Private Ryan. So if you are debating between buying a BMW and taking a writing class, take the class. Deciding between buying a Tesla and hiring an editor, get the editor. (Warning: And if you have forty-thousand dollars to pay an editor, I'm totally available.)
Celebrate good times! It's easy to get excited when an agent offers representation or when a publisher makes a deal or when a review is accompanied by a star. We know those are the rare, exciting moments in a writer's life. But we must also celebrate the other big moments. When you type 'the end' on a manuscript, you deserve a dinner out. When you come up with that ultimate plot twist after you've been brainstorming (and crying about it) for a week, you deserve a glass of your favorite beverage. When you recover your work in progress from a fried hard drive, you deserve a glazed donut with sprinkles. (Guess how I spent my morning?) Take the time to celebrate your victories.
You need writer friends. Of all my rules, this is a must. I would not be a published author without the support of my writerly friends. Your family won't understand your problems and frustrations. Unless you are a family of writers. Your non-author friends won't understand plot arcs and rejection letters. Your neighbors don't understand these acronyms: WIP, YA, ARC. Writer friends can empathize like no others. They will listen for hours about rejection letters while your mom will give you two minutes (tops!) and then she'll suggest you try something new like painting because you always liked to color when you were a child. Just today, a writer friend convinced me not to quit a project I've already sunk a year of my life into. Writer friends have given me advice on everything from how you organize an author visit, to how long should I wait before following up with an editor, to does this author photo make me look fun or crazy? Writers, while not exactly a rare breed (nine out of ten retirees are working on a memoir, and the other one has a picture book called The Adventures of [insert some animal that her grandson just loves]), work best in a nurturing, warm community. Just like bacteria.
Sixth Annual NaNoWriMo Pitchapalooza
For those of you not familiar with Pitchapalooza, here's the skinny: You get 250 words to pitch your book. Twenty-five pitches will be randomly selected from all submissions. We will then critique the pitches online so you get to see what makes a great pitch. We will then choose one winner from the group. The winner will receive an introduction to an agent or publisher appropriate for his/her manuscript. We will also crown a fan favorite who will receive a free one-hour consult with us (worth $250).
Beginning February 1, 2016, you can email your pitch to nanowrimo@thebookdoctors.com. Please do not attach your pitch, just embed it in the email. All pitches must be received by 11:59PM PST on February 29, 2016. The 25 random pitches will be posted on March 14, 2016. Winners will be announced on April 1, 2016. Anyone can vote for fan favorite, so get your social media engine running as soon as the pitches go up!
Learn more about the sixth annual NaNoWriMo Pitchapalooza here.
Stacy McAnulty grew up outside of Albany, New York and received her B.S. in Mechanical Engineering from the University at Buffalo. She currently lives in Kernersville, NC with her three children and two dogs. The Dino Files chapter book series follows a nine-year-old dinosaur expert, his paleontologist grandparents, a cat named Saurus, and fossils that might not be so extinct!
Join our newsletter to receive more interviews and tips on how to get published. 
Arielle Eckstut
,
author
,
book deal
,
book promotion
,
children's literature
,
David Henry Sterry
,
editing
,
how to get published
,
How to publish a book
,
How to write a book
,
marketing
,
NaNoWriMo
,
National Novel Writing Month
,
Picture Books
,
pitchapalooza
,
Stacy McAnulty
,
the book doctors
,
The Dino Files
,
writing
,
writing craft
You wrote your 50,000 words (or got pretty close!). You're a winner. You felt the high. Now what are you going to do with your precious manuscript? That's where we, The BookDoctors, come in.
For those of you not familiar with Pitchapalooza, here's the skinny: You get 250 words to pitch your book. Twenty-five pitches will be randomly selected from all submissions. We will then critique the pitches online so you get to see what makes a great pitch.  We will then choose one winner from the group. The winner will receive an introduction to an agent or publisher appropriate for his/her manuscript. We will also crown a fan favorite who will receive a free one-hour consult with us (worth $250).
Beginning February 1, 2016, you can email your pitch to nanowrimo@thebookdoctors.com. PLEASE DO NOT ATTACH YOUR PITCH, JUST EMBED IT IN THE EMAIL. All pitches must be received by 11:59PM PST on February 29, 2016. The 25 random pitches will be posted on March 14, 2016. Winners will be announced on April 1, 2016. Anyone can vote for fan favorite, so get your social media engine running as soon as the pitches go up!
Like last year, we're offering free 20-minute consultations (worth $100) to anyone who buys a copy of The Essential Guide To Getting Your Book Published. Just attach a copy of your sales receipt to your email and we'll set up your consultation.
It's been a great year for Pitchapalooza winners. Deirdre Verne's Drawing Conclusions, the first of a three-book deal with Midnight Ink, was published in February. Ylonda Gault Caviness' Child, Please released in 2015, was snatched up by 20th Century Fox, and is being made into a television series. Adam Shaughnessy signed a two-book deal with Algonquin. His debut novel, The Entirely True Story of the Unbelievable FIB, released September 2015, and was chosen for the American Booksellers Association's Indies Introduce program. Cari Noga, our 2011 NaNoWriMo Pitchapalooza winner had her book, Sparrow Migrations, published this summer by Lake Union Publishing, a division of Amazon Publishing. Stacy McAnulty, our 2013 NaNoWriMo Pitchapalooza winner, got a three-book deal from Random House for The Dino Files. Her first book, The Dino Files: A Mysterious Egg, was released this month! Then there's Pitchapalooza winner and NaNoWriMo veteran, Gennifer Albin. After she won Pitchapalooza, one of New York's top agents sold her dystopian novel in a three-book, six-figure deal. Her third book, Unraveled, just came out in paperback. And these are just a very few of our many success stories!
Are you feeling a little unsure about exactly how to craft your pitch? We've got 10 Tips for Pitching:
1. A great pitch is like a poem.  Every word counts.
2. Make us fall in love with your hero.  Whether you're writing a novel or memoir, you have to make us root for your flawed but lovable hero.
3. Make us hate your villain.  Show us someone unique and dastardly whom we can't wait to hiss at.
4. Just because your kids love to hear your story at bedtime doesn't mean you're automatically qualified to get a publishing deal. So make sure not to include this information in your pitch.
5. If you have any particular expertise that relates to your novel, tell us. Establishing your credentials will help us trust you.
6. Your pitch is your audition to show us what a brilliant writer you are, it has to be the very best of your writing.
7.Don't make your pitch a book report.  Make it sing and soar and amaze.
8. A pitch is like a movie trailer.  You start with an incredibly exciting/funny/sexy/romantic/etc. close-up with intense specificity, then you pull back to show the big picture and tell us the themes and broad strokes that build to a climax.
9. Leave us with a cliffhanger.  The ideal reaction to a pitch is, "Oh my God, what happens next?"
10. Show us what's unique, exciting, valuable, awesome, unexpected, about your project, and why it's comfortable, familiar and proven.
Join our newsletter to receive more tips on how to get published.