Nano Nation: You are all WINNERS!  We had such a blast with this year's National Novel Writing Month Pitchapalooza. So many AWESOME pitches, so much AMAZING imagination, such an ASTOUNDING display of dizzying talent. Thanks so much to all the writers who participated in this year's NaNoWriMo Pitchapalooza! As always, we got so many fabulous pitches it was stupidly hard to choose a winner. But choose we did. And the winner is …
MAY K. COBB is the winner for her book Big Woods. She wrote a glorious pitch with a vivid voice, scintillating story, gripping characters, and luscious location. Amazing job, May! She will receive an introduction to an agent or publisher appropriate for her manuscript.
The Fan Favorite this year is KELLY BRAKENHOFF for her book Death by Dissertation! She gets a free one-hour consultation with us (worth $250). Congratulations!
Sign up for our newsletter to receive advice on writing and getting published. We'll also include info on our live Pitchapaloozas and workshops around the country. Visit us on Facebook and Twitter.  And if any of you wonderful wacky Wrimos buys a copy of our book The Essential Guide to Getting Your Book Published, you will receive a free 20-minute consultation, worth 100 American dollars. Just send proof of receipt to david@thebookdoctors.com.
We're hosting a free webinar on Thursday, April 7th at 8PM EDT. During the webinar, we'll be teaching the art of the pitch. A great pitch can open so many doors for you. A terrible pitch pretty much assures that those doors will remain closed. We will also answer any questions about pitching, publishing, writing, books, or the nature of the universe. We hope to see you on April 7th.
Read the 2016 pitches below and vote for your favorite.
Loading ...
758. That's how many pitches we got from our awesome NaNoWriMo friends.  As you can see below, we got everything from future midwives to murder-solving college administrators to husband and wife pirate teams, to virtual reality transgendering all the way from Botswana.  We think it is a testament to the amazing imagination, wonderful skill, and literary daring of Wrimos the world over.  Though only 25 of the 758 pitches are critiqued below, everyone should be able to take away information from these critiques and apply it to your pitch.  If you read the critiques carefully, you will see certain commonalities.  Too much telling, not enough showing.  Too much book-report writing, not enough beautiful prose.  Hardly any comparable titles.  Not enough insight into our heroes.  Not enough details about the dastardly villains we're dying to hate.
Now for the 411: The 25 pitches below were selected randomly.  Our comments follow each pitch. It's our mission to try to help all you amazing writers not just get published, but get successfully published.  That's why we've told you what works, but also what needs to be improved.
On April 1st, we will name a winner. But, in the mean time, don't let our opinion sway you. What story intrigues you? What pitch would prod you from the couch to the bookstore (or, if you're really lazy, to buy it online)? This year, we've made it easy for you to vote for your favorite pitch. The pitch that receives the most votes will be awarded the "Fan Favorite," and the author will receive a free one-hour consult with us (worth $250).
But please note: YOU CAN ONLY VOTE ONCE! So please choose carefully. Don't just read the first couple of pitches — read them all. You owe it to your fellow Wrimos. Encourage your friends, family and random strangers to vote for you via the link to the poll. We will also be posting these pitches—a couple a day–on our Facebook page. We encourage anyone to "like" your entry but only poll votes from the webpage will count towards the Fan Favorite.
This year, we're doing something new and special. We're hosting a free webinar on Thursday, April 7th at 8PM EST. During the webinar, we'll be teaching the art of the pitch.  A great pitch can open so many doors for you.  A terrible pitch pretty much assures that those doors will remain closed.  We will also answer any questions about pitching, publishing, writing, books, or the nature of the universe, mankind, womankind, life, love and death. Details to follow, but mark your calendars now!
Finally, through April 1st, we are still offering a free 20-minute consult (worth $100) to anyone who buys a copy of our book The Essential Guide To Getting Your Book Published, which was updated in July 2015! The new edition includes information on e-books, crowdfunding, social media, micro-publishing, and more. It retains all the topics covered in the earlier edition, including how to get an agent, self-publishing, and marketing. Just email us (david@thebookdoctors.com) a copy of your receipt and we'll be in touch to set up a time to talk.
Your humble servants,
The Book Doctors
P.S. You can join our newsletter to receive interviews and tips on how to get published.
We at The Book Doctors love National Novel Writing Month (NaNoWriMo). For those of you who don't know, they are an organization that gets together in informal ways all over the world, and in the month of November, WriMos (NaNoWriMo participants) write 50,000 words. No plot, no problem. Many, many writers have gone on to get book deals after participating. Every year, we do an online Pitchapalooza with NaNoWriMo, and we get some fantastic pitches. One of our winners, Stacy McAnulty, had such a great pitch, and wrote such a wonderful book, that she got a book deal. Her book is out now, so we wanted to check in with her to see what it was like to go from NaNoWriMo to getting a book deal. We're doing another online NaNoWriMo Pitchapalooza until March 31, 2016. See below for details.
ANY PARTICIPANT WHO BUYS THE ESSENTIAL GUIDE TO GETTING YOUR BOOK PUBLISHED
GETS A FREE 20 MINUTE CONSULTATION  WITH THE BOOK DOCTORS (email with proof of purchase to Sterryhead@Gmail.com)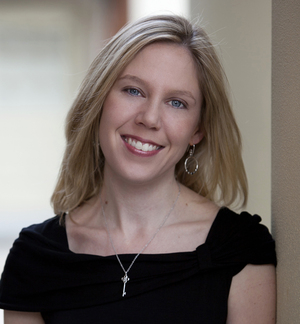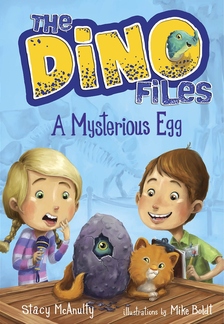 The Book Doctors: What were your favorite books as a kid, and why?
Stacy McAnulty: We're starting with the question that always embarrasses me because I didn't read as a young kid. I can remember sitting in fourth grade with the book How to Eat Fried Worms open on my desk, and instead of reading the words, I literally counted them. I'd count all the words, then turn the page so the teacher would assume I was quietly reading.
Also, we didn't have many books in the house. I remember enjoying Little Golden Books and the picture book The Fourteen Bear Summer and Winter (which was held together with duct tape).
I didn't fall in love with a book until high school, and that was Pillars of the Earth by Ken Follett. I never counted the words in that book. It's about 1,000 pages; the word count must be in the mid six-figures. That novel blew me away and was also held together with tape.
TBD: What made you want to do something as ridiculous as write a book?
SM: It is ridiculous! It's a crazy challenge similar to climbing Mount Everest or swimming the English Channel. But I guess what appeals to me about writing a book (over climbing or swimming) is you can do it in your PJs. And while eating gummy worms. And you likely aren't going to fall to your death or be eaten by a shark. Not much physical danger involved in writing a book. Though today my right shoulder is a little tight.
I have to write. It's almost a sickness. Plots, crazy ideas, and conversations with imaginary characters are constantly running through my head. The only way to get these persistent thoughts out of my head is to write them down (or type them up). Maybe it is a sickness?! Multiple Mass Ideas Sickness. Obsessive Writing Disorder.
TBD: Where did you get the idea for The Dino Files series?
SM: My son asked for a "real-life dinosaur" for his fifth birthday. Obviously, he was about sixty-five million years too late. I started writing the first draft for him. I'd write a chapter during karate class and read it to him immediately after. It was great motivation having someone eager to hear the next segment of the story.
TBD: What were some of the joys and difficulties of writing in the voice of a kid?
SM: I've been told I'm immature (not sure if it was meant as a compliment, but I'll take it). I like to joke around, and I love to learn. Isn't that the makings of a kid? Children get to be crazy. They can blow a giant bubble with gum and truly believe this is a reasonable transportation method for traveling to the moon. Their world has many rules. Don't touch that. Don't go there. Quiet down. Be still. But their imaginary worlds are still full of endless possibilities. Gravity? We don't need no stinkin' gravity. Writing for kids lets me be a kid.
As for difficulties? There are some limits to the language and sentence structure. Fortunately, I have a limited vocabulary. You don't want to discourage a reader, but you also don't want to talk down to a kid. They'll pick up on that quick. The biggest challenge in The Dino Files series is the word count. My editor wanted between ten and eleven thousand words. We needed to leave room for Mike Boldt's pictures and teaser chapters for the next book. That meant reducing the first manuscript by twenty-five percent. Cutting can be harder than adding words. At least for me. I had to slash jokes, description, and even characters. I learned to stay true to the story and focus on the action.
TBD: Did you have kids read the book as you were developing it?
SM: In general, I only share my work with the kids I cook dinner for–which is a small group of three. As I mentioned, I read the first draft to my son as I was writing it. Unfortunately, young kids don't appreciate revision. When I created the next draft, I asked my son if he wanted to hear it. The answer was no. Luckily, I have two other kids. My eldest is a teenager. You want honest feedback? Ask a teen to critique your work. She read the next few drafts aloud to me. It's great to hear your words interpreted in someone else's brain and mouth. She also loved to point out my inconsistencies, and she would yawn dramatically at the boring parts (which have all now been cut!).
TBD: How did you go about getting your book deal?
SM: I'd published a picture book in 2013 with a small press (unagented). I knew that if I wanted a career, an agent was vital. I entered contests and went to conferences. But, in the end, I was pulled from the dreaded slush pile. I queried my now-agent with a picture book. I was sending out about a dozen queries a month. Lori Kilkelly offered representation based on that book, but I asked her to read The Dino Files before I accepted her offer. I wanted to know if she liked my longer works as well. Lori did see potential in The Dino Files. Potential is code word for needs another revision.
About seven months later, we went out with The Dino Files. Random House Kids replied a few weeks later: What a great read! Does the author have ideas for future books in the series? Those are the moments writers live for.
TBD: What are you doing to promote and market your book?
SM: Marketing a book for kids is tricky. You want to connect with the reader, which, for The Dino Files, are kids ages seven to ten. But this demographic doesn't have Twitter or Facebook accounts, not to mention credit cards for online buying or the ability to drive the minivan to the bookstore. So I need to connect through the adults in their lives first. I offer free Skype visits for classrooms. I've created a website with printouts and videos that parents and teachers can share with their kids. I've sent postcards to libraries and bookstores. I know there are dino-loving kids out there. I want to meet them. I want them to tell me I say Deinonychus wrong. I want them to tell me what kind of dinosaur would make the best pet. I want to inspire future paleontologists (and future writers!).
TBD: It's so exciting to get a three-book deal. Are you already working on the next book?
SM: All the books are done and hitting shelves this year! The Dino Files series is intended for kids in elementary school. We hope they fall in love with the first book. And if they do, we can't expect them to wait a year for the next book. Kids are binge readers. They want more. We are ready to give them more.
I'm currently working on a middle-grade novel about a twelve-year-old math savant. She has been homeschooled and is technically ready for college, but her grandmother insists she give public middle school a try first. And I'm always working on picture books.
TBD: How did National Novel Writing Month help you write your book and get it published?
SM: Full disclosure, the first draft of The Dino Files was not an official NaNoWriMo win. The word count was only twenty thousand. (And the printed version is under eleven thousand.) But I have completed the fifty-thousand-word NaNoWriMo marathon three times. NaNoWriMo makes you accountable. Resolutions, promises written on sticky notes, self-imposed deadlines–none of these have the power and prestige of NaNoWriMo. NaNoWriMo could only be improved if, somehow, they could send an electric shock through your keyboard when you failed to meet a daily goal or if there was a multi-million-dollar cash prize at the end.
TBD: We hate to ask you this, but what advice do you have for writers?
SM: Yep, this is a tough question. Luckily, I have a definitive answer on what all writers must do. I'll call it Stacy's Top Commandments on Writing.
Never talk about your first draft. (This is actually one of Stephen King's rules.) If you're telling your spouse or your hairdresser or your hedgehog all about your next project, you're wasting your breath. Unless your hedgehog can take dictation. These people likely don't care. Or at least, don't care as much as you do. And when you actually sit down to write your story, it'll feel like work. So when a coworker or a neighbor asks what you're working on, just give them a title. But be vague. Maybe something like Sunset at Dawn.
Carry a book everywhere. No, not your phone with a book app, not your Kindle, and definitely not a tablet. Writers read. If you're carrying a book everywhere, you're likely to read it. And it's good karma to "advertise" another writer's book.
Compare yourself to everyone. Let's be serious. You're going to do it anyway. I'm just giving you permission. That way, you won't feel guilty. Compare yourself to bestselling authors. Compare yourself to the guy in your critique group that just got a six-figure deal for a memoir about camping with his three-legged dog. Compare yourself to Jennifer Lawrence (because we all secretly want to be Jennifer Lawrence or her best friend). When you're done comparing, move on to number four.
Write every day. I hate this rule. It's a cliché at this point like New Year's resolutions and diets that start tomorrow. But…I do believe this strategy (can you call three words a strategy?) works for a first draft. You must add to your work in progress each day. Or you risk your pesky muse fleeing the scene.
Get professional help. Of course, you may need help for your physical and mental problems, but I'm talking about your plot problems. Your character problems. Your spelling problems. You need to invest in yourself. I draw this inspiration from Vin Diesel. (Aren't we all inspired by Vin Diesel?) He told a story on a talk show about saving up forty-some thousand dollars. Instead of buying a car or something flashy, he invested that money in himself. He made a small film with a friend to showcase his talent. That little movie led to a role in Saving Private Ryan. So if you are debating between buying a BMW and taking a writing class, take the class. Deciding between buying a Tesla and hiring an editor, get the editor. (Warning: And if you have forty-thousand dollars to pay an editor, I'm totally available.)
Celebrate good times! It's easy to get excited when an agent offers representation or when a publisher makes a deal or when a review is accompanied by a star. We know those are the rare, exciting moments in a writer's life. But we must also celebrate the other big moments. When you type 'the end' on a manuscript, you deserve a dinner out. When you come up with that ultimate plot twist after you've been brainstorming (and crying about it) for a week, you deserve a glass of your favorite beverage. When you recover your work in progress from a fried hard drive, you deserve a glazed donut with sprinkles. (Guess how I spent my morning?) Take the time to celebrate your victories.
You need writer friends. Of all my rules, this is a must. I would not be a published author without the support of my writerly friends. Your family won't understand your problems and frustrations. Unless you are a family of writers. Your non-author friends won't understand plot arcs and rejection letters. Your neighbors don't understand these acronyms: WIP, YA, ARC. Writer friends can empathize like no others. They will listen for hours about rejection letters while your mom will give you two minutes (tops!) and then she'll suggest you try something new like painting because you always liked to color when you were a child. Just today, a writer friend convinced me not to quit a project I've already sunk a year of my life into. Writer friends have given me advice on everything from how you organize an author visit, to how long should I wait before following up with an editor, to does this author photo make me look fun or crazy? Writers, while not exactly a rare breed (nine out of ten retirees are working on a memoir, and the other one has a picture book called The Adventures of [insert some animal that her grandson just loves]), work best in a nurturing, warm community. Just like bacteria.
Sixth Annual NaNoWriMo Pitchapalooza
For those of you not familiar with Pitchapalooza, here's the skinny: You get 250 words to pitch your book. Twenty-five pitches will be randomly selected from all submissions. We will then critique the pitches online so you get to see what makes a great pitch. We will then choose one winner from the group. The winner will receive an introduction to an agent or publisher appropriate for his/her manuscript. We will also crown a fan favorite who will receive a free one-hour consult with us (worth $250).
Beginning February 1, 2016, you can email your pitch to nanowrimo@thebookdoctors.com. Please do not attach your pitch, just embed it in the email. All pitches must be received by 11:59PM PST on February 29, 2016. The 25 random pitches will be posted on March 14, 2016. Winners will be announced on April 1, 2016. Anyone can vote for fan favorite, so get your social media engine running as soon as the pitches go up!
Learn more about the sixth annual NaNoWriMo Pitchapalooza here.
Stacy McAnulty grew up outside of Albany, New York and received her B.S. in Mechanical Engineering from the University at Buffalo. She currently lives in Kernersville, NC with her three children and two dogs. The Dino Files chapter book series follows a nine-year-old dinosaur expert, his paleontologist grandparents, a cat named Saurus, and fossils that might not be so extinct!
Join our newsletter to receive more interviews and tips on how to get published. 
Arielle Eckstut
,
author
,
book deal
,
book promotion
,
children's literature
,
David Henry Sterry
,
editing
,
how to get published
,
How to publish a book
,
How to write a book
,
marketing
,
NaNoWriMo
,
National Novel Writing Month
,
Picture Books
,
pitchapalooza
,
Stacy McAnulty
,
the book doctors
,
The Dino Files
,
writing
,
writing craft
You wrote your 50,000 words (or got pretty close!). You're a winner. You felt the high. Now what are you going to do with your precious manuscript? That's where we, The BookDoctors, come in.
For those of you not familiar with Pitchapalooza, here's the skinny: You get 250 words to pitch your book. Twenty-five pitches will be randomly selected from all submissions. We will then critique the pitches online so you get to see what makes a great pitch.  We will then choose one winner from the group. The winner will receive an introduction to an agent or publisher appropriate for his/her manuscript. We will also crown a fan favorite who will receive a free one-hour consult with us (worth $250).
Beginning February 1, 2016, you can email your pitch to nanowrimo@thebookdoctors.com. PLEASE DO NOT ATTACH YOUR PITCH, JUST EMBED IT IN THE EMAIL. All pitches must be received by 11:59PM PST on February 29, 2016. The 25 random pitches will be posted on March 14, 2016. Winners will be announced on April 1, 2016. Anyone can vote for fan favorite, so get your social media engine running as soon as the pitches go up!
Like last year, we're offering free 20-minute consultations (worth $100) to anyone who buys a copy of The Essential Guide To Getting Your Book Published. Just attach a copy of your sales receipt to your email and we'll set up your consultation.
It's been a great year for Pitchapalooza winners. Deirdre Verne's Drawing Conclusions, the first of a three-book deal with Midnight Ink, was published in February. Ylonda Gault Caviness' Child, Please released in 2015, was snatched up by 20th Century Fox, and is being made into a television series. Adam Shaughnessy signed a two-book deal with Algonquin. His debut novel, The Entirely True Story of the Unbelievable FIB, released September 2015, and was chosen for the American Booksellers Association's Indies Introduce program. Cari Noga, our 2011 NaNoWriMo Pitchapalooza winner had her book, Sparrow Migrations, published this summer by Lake Union Publishing, a division of Amazon Publishing. Stacy McAnulty, our 2013 NaNoWriMo Pitchapalooza winner, got a three-book deal from Random House for The Dino Files. Her first book, The Dino Files: A Mysterious Egg, was released this month! Then there's Pitchapalooza winner and NaNoWriMo veteran, Gennifer Albin. After she won Pitchapalooza, one of New York's top agents sold her dystopian novel in a three-book, six-figure deal. Her third book, Unraveled, just came out in paperback. And these are just a very few of our many success stories!
Are you feeling a little unsure about exactly how to craft your pitch? We've got 10 Tips for Pitching:
1. A great pitch is like a poem.  Every word counts.
2. Make us fall in love with your hero.  Whether you're writing a novel or memoir, you have to make us root for your flawed but lovable hero.
3. Make us hate your villain.  Show us someone unique and dastardly whom we can't wait to hiss at.
4. Just because your kids love to hear your story at bedtime doesn't mean you're automatically qualified to get a publishing deal. So make sure not to include this information in your pitch.
5. If you have any particular expertise that relates to your novel, tell us. Establishing your credentials will help us trust you.
6. Your pitch is your audition to show us what a brilliant writer you are, it has to be the very best of your writing.
7.Don't make your pitch a book report.  Make it sing and soar and amaze.
8. A pitch is like a movie trailer.  You start with an incredibly exciting/funny/sexy/romantic/etc. close-up with intense specificity, then you pull back to show the big picture and tell us the themes and broad strokes that build to a climax.
9. Leave us with a cliffhanger.  The ideal reaction to a pitch is, "Oh my God, what happens next?"
10. Show us what's unique, exciting, valuable, awesome, unexpected, about your project, and why it's comfortable, familiar and proven.
Join our newsletter to receive more tips on how to get published. 
The Association of American University Presses has chosen Rebel on Pointe as one of five books that are "Best of the Best" published in 2014.
We connected with Lee Wilson during Pitchapalooza at pages: a book store in Manhattan Beach, California. She was so warm, funny, passionate and professional. And she had excellent posture! Turns out that was no accident. She had been a professional dancer at the highest level. She blew us away with her pitch. We helped her with her proposal, and with the help of the amazing Toni Bentley, we hooked her up with a fantastic publisher. Her memoir, Rebel on Pointe, came out Fall 2014 from University Press of Florida.
In other book news, Wendy Perron, editor at large for Dance Magazine, included Rebel on Pointe in her list of 2015 books that are "especially engaging."
Rebel on Pointe 
In this uplifting memoir, Lee Wilson describes how she danced her way out of the stifling suburbs of 1950s Delaware into the opera houses of Europe and onto the Broadway stage.
Rebel on Pointe brings readers into a remarkable and visionary world. It gives new perspectives on legendary dance icons like George Balanchine, Rosella Hightower, Erik Bruhn, and Rudolf Nureyev. Wilson describes the process of becoming a professional dancer and gives insight into a dancer's daily life both in ballet companies and on Broadway. She shares the pain of rejection, the thrill of her first bravos, and the unforgettable experience of arriving in Algeria without her passport to dance for men with automatic weapons in a Roman amphitheater.
In her quest for freedom from the patriarchal post-war society in America, she finds a home in the inclusive, multicultural community of dance.
Lee Wilson danced for royalty in Europe, gun-toting revolutionaries in Algeria, American aristocrats at the Metropolitan Opera, and a galaxy of stars on Broadway. She is an award-winning writer, producer, and actor living in Los Angeles. Her website is: www.leewilsonpro.com.
Join our newsletter to learn about upcoming Pitchapaloozas and how to get published successfully.
We first met Debra Diamond when at Pitchapalooza in Politics and Prose, one of the great book stores in America. She has completed an amazing journey from Wall Street money manager to artist, psychic and published author. We thought we'd check in with her and see what she has to report.
To read this interview on the Huffington Post, click here.
The Book Doctors: Why did you decide to do something as ridiculous as write a book?
Debra Diamond: You have this idea and think, "I'm going to write a book," and don't realize until you're down the road what you've gotten yourself into. It's overwhelming and exhilarating, and challenging and while I wrestled the book to the ground, I often thought, "What the hell am I doing?"
I always wanted to write a book and have been writing my whole life, although some of it was in my former work on Wall Street. Growing up, I was a big reader. I knew I wanted to write a book and first tried my hand at fiction. That was like getting my MFA or being thrown into the deep end and trying to keep my head above water. Writing a book is hard. It's even harder if you don't know what you're doing, which I didn't. The first manuscript had some good moments but let's just say this: I'm leaving it in the desk drawer. Life After Near Death is actually my third manuscript. I had the idea of doing research on near-death experience aftereffects, which are not well understood or researched. After I finished the research, the next step was putting the information into a book.
TBD: How did you learn to be a writer?
DD: I started out in a writing group in Taos, New Mexico. The teacher was excellent. Everyone in the group had to learn how to do critique, to understand what worked and what didn't in our writing, and why. That helped me to understand what writing was about a bit better. From there, I was juried into a writing group at the 92nd Street Y in New York, wrote in a workshop at the Writers Center in Washington, DC, and attended writers conferences, listened to speakers talk about their craft. I read every book I could get my hands on and paid attention to how writers do their jobs. But the best way to learn to be a writer is to write. Practice. Practice. Practice.
TBD: What are some of your favorite books and writers, and why?
DD: I love Mary Karr. The Liars' Club was dazzling, and what it did for memoir was noteworthy, creating a new template in an existing genre. Michael Lewis because he can take a dry topic (Wall Street) and bring it to life. I especially like Home Game: An Accidental Guide to Fatherhood because he makes some comments in that book that most of us would never say, much less reveal in a book for the public.
I love thrillers and am in awe of those authors who can juggle conflict, character arc, multiple plot lines, spicy dialogue and compelling settings as if they're writing a late-for-school notice. I started reading Dennis Lehane back in the early '90s with A Drink Before the War and Darkness, Take My Hand. I like Joseph Finder and local Baltimore author Laura Lippman because both of them know how to tell a good story.
TBD: How did you go about getting your book deal?
DD: I decided to give traditional publishing a try. It can often take years to find an agent and publisher and then another 18-24 months after that until the book comes out. I wanted this book to be published sooner so I made up my mind that I'd try to find a publisher for a few months, and if that didn't work, I'd self-publish.
I wrote a query letter that went out to over 200 publishers that I thought would be interested in the topic. The list included college and academic presses, small and intermediate publishers, theological book publishers, publishers in the spirituality and new age categories and the big five New York publishing houses.
The query letter was short but concise, three paragraphs long. The first paragraph described the book (research on a universe of more than 50 people and specific near-death aftereffects including mathematical gifts, enhanced hearing, improved eyesight, electrical sensitivity). The second paragraph explained my marketing approach, and the third paragraph was my bio (former Wall Street money manager and artist who left a high profile life to pursue a life of purpose and spirituality, former regular commentator on CNBC).
Fifteen minutes after the query letters went out, my email inbox was flooded. I had over 35 requests for the book proposal and am still receiving them. The responses ran the gamut from one publisher who said, "With your background, I know you're going to go with a New York publisher and don't want to get my hopes up," to one of the Big Five where four different editors approached me for a proposal to one publisher who emailed me a contract without any preliminaries. I had multiple offers. I didn't have an agent, so I had to go out and find one. I chose a publisher who fast-tracked the book. It will be released in January 2016, one year after the query letters went out.

TBD: How does you work as a psychic affect your work as an artist and a writer?
DD: I'd like to say that I just close my eyes and everything instantly comes to me. The truth is, I'm just like everyone else. Writing, art or any of the creative endeavors, require hard work and discipline. I have to sit down and do the work just like everyone else. There are no short cuts. I may be open at times because I'm a psychic, but that doesn't get the book written or do the research or make the work of revising any easier. In truth, lots of creative people are open, and if they're lucky, find that thread of an idea that wants to emerge. If they're very lucky, they can access it and nurture it. Being psychic may help the creative process incrementally, but I'm just like everyone else who is searching for the right words, the right phrase, the right image. I still have to do the work.
TBD: How would you react to skeptics who say that clairvoyance is not possible?
DD: I'd say, "Okay."
The truth is, I'm not trying to convince anyone of anything. I think many people have had experiences for which there is no logical explanation. Sometimes we can look outside ourselves for answers. But for some people, no matter what I tell them, they'll never be convinced. And that's okay. It's not my job to try to convert anyone.
TBD: What advice do you have for artists starting their own businesses?
DD: Being in the arts, as an artist, writer, musician, is tough.
I might suggest that they have a steady full-time job until they can build up enough of a business that they can afford to become a full-time artist (writer, musician) because it takes time and you have to eat in the meantime.
TBD: I hate to ask you this, but what advice you have for writers?
DD: Keep writing. It's how you get better. Don't give up. I met a woman at a writers conference who had a book coming out. I asked her how many books she'd written before she got this one published and she said, "Eighteen." I'm not sure if that's extreme, but I know that you have to keep going. I look at writing the same way I look at all businesses (and I came out of the business world where I watched businesses develop and grow). It takes time, grit, focus, hard work; plus you have to have something that other people want. If you write a book that no one is interested in reading, it might not help you get to the end destination. A lot of things have to break the right way to skew the odds in your favor. You have control over some, and not others.
Debra Diamond is a former Wall Street money manager and artist who left a high-profile life to pursue one of purpose and spirituality. In 2008, she had a transformational experience that left her with unconventional powers as a clairvoyant and medium. As an investment professional, Debra was a professor at Johns Hopkins University and a regular commentator on CNBC. She was profiled in the Wall Street Journal, Forbes, the Washington Post, the San Francisco Chronicle, and the Baltimore Sun. She has an MBA from George Washington University and is a graduate of Christie's Education and the Jung Institute. The mother of three sons, Debra splits her time between Taos, New Mexico, and the East Coast.
Join our newsletter to receive more interviews and tips on how to get published. 

David, Val Emmich, and Arielle at Word Bookstore (Sebastian Krawiec, Photo)
We first met Val Emmich during Pitchapalooza at Word Bookstore in Jersey City. He wowed us with his pitch and walked away a winner. Now he's sold U.S. and foreign rights for his debut novel, The Highs and Lows of Never Forgetting. Look for it in 2017 from Little, Brown. Congratulations, Val!
Actor and musician Val Emmich sold his debut, The Highs and Lows of Never Forgetting, to Judy Clain at Little, Brown. Jeff Kleinman, at Folio Literary Management, brokered the North American rights deal for Emmich, who's had roles on TV shows such as Ugly Betty and 30 Rock and the upcoming Martin Scorsese HBO show, Vinyl. The novel follows Joan, an aspiring 10-year-old musician who has the ability to recall her life in full detail. Knowing Joan's gift, and that she knew his recently deceased partner, TV star Gavin seeks her out. But Joan, who herself worries about being forgotten, will share her recollections of Gavin's partner only if he helps her write a song that will guarantee she is always remembered. The book sold in a flurry of foreign deals during last month's Frankfurt Book Fair—it was acquired by houses in Brazil, Italy, Germany, and other countries—before it was sent to publishers in the U.S. It is also out for film, with Sylvie Rabineau representing it.
For more info, visit valemmich.com.
You can read the announcement in Publishers Weekly here.
Pitchapalooza
Pitchapalooza is the American Idol for books (only without Simon) and it works like this: Anyone with an idea for a book has the chance to pitch it to a panel of judges. But they get only one minute. The Book Doctors team up with guest industry insiders to form the judging panel. The Judges critique everything from idea to style to potential in the marketplace and much, much more. Whether potential authors pitch themselves, or simply listen to trained professionals critique each presentation, all Pitchapalooza attendees come away with concrete advice on how to improve their pitch as well as a greater understanding of the ins and outs of the publishing industry. At the end of each Pitchapalooza, the judges come together to pick a winner. The winner receives an introduction to an agent or publisher appropriate for their work. Join us for an upcoming Pitchapalooza. 
Sign up for our newsletter and we'll send Pitchapalooza dates and resources to you each month.
We first met Ann Ralph when she won our Pitchapalooza with one of the greatest elevator pitches we've ever heard: The Elements of Style for fruit trees. It made total sense even as it was counterintuitive. It communicated something so clearly, with such economy, intelligence and style. She also presented it in such a smart, relaxed, fun and yet information-packed way you couldn't help but sit up and pay attention. Plus, who doesn't love a great fruit tree? So now that her book Grow a Little Fruit Tree: Simple Pruning Techniques for Small-Space, Easy Harvest Fruit Trees is out, we thought we'd pick her brain and find out exactly how she did it.
To read this interview on the Huffington Post, click here.
The Book Doctors: How is your garden?
Ann Ralph: The garden is thirsty, but so far, so good. These dry winters are unusual and scary. Long, dry summers are nothing new. In most of California rain stops in May and won't start again until November. I planted with this in mind. The plants on a hot bank behind my house do entirely without summer water. The roadside tree trimmers left behind a huge pile of chipped prunings last fall. This stuff is gold to me. I applied it as a deep mulch around my fruit trees and ornamentals. Mulch helps tremendously with transpiration. I water my established fruit trees only about once a month. Mulch improves soil quality and sequesters carbon, too.
TBD: How did you get started as a writer?
AR: Nursery work was meant to be a placeholder until I got a real job. I got waylaid in a composition class on the way to a respectable career, then abandoned pretense for the work I liked, low pay, the outdoors, a cavalcade of interesting questions, great people, and writing in my off hours.
TBD: What are some of your favorite books and why?
AR: However beautifully rendered, nonfiction is constrained by facts. I get more sustenance from the truth in fiction: I think of the Salman Rushdie character who cooks grievances into her chutneys. I wish everyone would read All the King's Men, A Passage to India, and A Place on Earth. When our president quotes Marilynne Robinson, I feel sure we'll be okay.
TBD: How did you get started as a fruit tree enthusiast? What are some of your favorite fruit trees and why?
AR: I grew up in the San Joaquin Valley. We were awash in fresh fruit all year long. I went out the front door for Meyer lemons. Neighbors left bags of nectarines on the front porch. Teachers, like my dad, graded and weighed peaches for Del Monte in the summertime. He brought home leftover lug boxes full of fruit. My mother canned peaches and apricots to tide us over until summer came again. I had no idea how good we had it until I left California for New York. This last weekend I visited friends in Ripon and came home with a huge box of tree-ripe grapefruit. There is never too much grapefruit at my house.
TBD: What were some of the joys and difficulties of taking your passion and turning it into a book?
AR: I had a good idea about what made fruit trees confusing and difficult for people, and what was missing from existing books on the subject. Storey asked me to double the content. How right they were! Every step in the process led to a better book. The photography was more complicated than I expected it to be. Marion Brenner was generous with her time and up for anything. The trees, weather, light, and backgrounds weren't as cooperative. The photos took another year, the design a third. I sometimes despaired that I'd ever see the thing in print.
TBD: You've gotten some wonderful reviews. What did you do to promote and market the book?
AR: Storey Publishing has reach into the book business I could never have managed on my own. My sister has been a buyer for independent bookstores for thirty-five years. She drilled into me a sense of my shared responsibility for the book's promotion. I knew my audience. I also knew I had a book that people needed and would want to buy. I have great garden connections from Berkeley Horticultural Nursery. I'm easily evangelical on the subject of fruit trees.
TBD: The environment is going through some terrible times. What do you think are some solutions to bring back a balance with nature?
AR: Humans wield a lot of clout in the natural world. The organics now in markets are there because we wanted to buy them. We can look to decisions we make everyday, regarding packaging for one. We're drowning in plastic. Recycling is better than nothing, I suppose, but recycling plastics is a dirty business. I make yogurt at home. Its deliciousness aside, this small action by one person eliminates a need for hundreds of plastic containers. The environment doesn't exist apart from us. We're in the thick of it. For good or ill, we build it as we go.
TBD: How did you get a book deal?
AR: The Book Doctors pulled my name out of a hat at a Pitchapalooza at Book Passage in Corte Madera. They liked my pitch. I shopped a proposal around to several publishers with interest but without success, always on the heels of another fruit book. Arielle took the idea to Storey Publishing. I strengthened the proposal based on information from The Essential Guide to Getting Your Book Published. I'm sure that made the difference. I'm not just saying this because the Book Doctors happen to be asking the question. It's true.
TBD: What advice do you have for fruit tree growers?
AR: Keep your fruit trees small enough to manage. I wish I could take credit for my favorite pruning advice. It came from a UC Davis seminar, "If you don't know what to do, cut some stuff out." Fruit trees are forgiving. If you goof it up, they give you another chance.
TBD: What advice do you have for writers?
AR: Let's leave fruit advice to me and writing advice to Anne Lamott.
Ann Ralph is the author of Grow a Little Fruit Tree: Simple Pruning Techniques for Small-Space, Easy Harvest Fruit Trees. Publisher's Weekly called the book "a thrilling read for the backyard farmer." She is a fruit tree specialist with 20 years of nursery experience. She lives in the Sierra Foothills near Jackson, California.
Ann Ralph
,
Arielle Eckstut
,
author
,
authorship
,
book publishing process
,
David Henry Sterry
,
find a book publisher
,
Get a book published
,
get my book published
,
get published
,
Grow a Little Fruit Tree: Simple Pruning Techniques for Small-Space Easy Harvest Fruit Trees
,
how to get published
,
pitchapalooza
,
publishing
,
the essential guide to getting your book published
,
writer
,
writing
We first met Melissa Cistaro when she pitched her book to us at a Pitchapalooza we did for Book Passage (one of America's great bookstores) in Corte Madera, California. We've been doing this so long we can usually tell when someone has a book in them and is capable of getting it out successfully. And we knew Melissa had the right stuff as soon as she opened her mouth. Arielle then made a suggestion to Melissa that she calls perhaps her greatest move as a Book Doctor: she told Melissa that she should get a job working at Book Passage. This is what separates the doers from the talkers. Melissa actually did it; she got a job at Book Passage. Eventually she became the person who introduces authors when they do events at Book Passage. Some of the greatest authors in the world come through that bookstore. Now Melissa gets to move from being the person who presents authors to the author being presented. So we thought we would pick her brain to see how she did it.
To read this interview on the Huffington Post, click here.
The Book Doctors: How did you get started as a writer?
Melissa Cistaro: This may sound odd, but I think that becoming a mother is what turned me into a writer. Even in college, I still considered writing one of my greatest weaknesses. But when I saw my own child for the first time, I knew I had to figure out how to tell the stories that had been hiding inside of me for so long. I started taking classes at UCLA Extension, and it was there that I caught a glimpse of my writing voice–and after that, I couldn't stop writing. I've always believed that motherhood opened a portal inside of me that gave me permission to write. If I hadn't become a mother, I don't know that I would have become a writer.
TBD: What are some of your favorite books and why?
MC: In the house I grew up in, we rarely had access to books. I was not a child who discovered books early–they came late for me, and when they did, I had a lot of catching up to do. One of the first books to completely mesmerize me was Arundhati Roy's The God of Small Things. The language was magical and the story deep, evocative and riveting. I am often pulled into stories through language. Fugitive Pieces is another book that I drew me in with its incredible poetic narrative. Divisadero by Michael Ondaatje and a short story collection by John Murray called A Few Short Notes on Tropical Butterflies. Oh this is hard! I could go on and on with favorite books.
TBD: What made you decide to write a memoir?
MC: I started this story as a work of fiction. It was easier for me to dive into it as someone else's narrative rather than my own. For years, I wrote calling myself Paisley Chapin in the story, but eventually I realized that I wasn't very good at drifting away from the truth, as I knew it. Early on, I showed my oldest brother some chapters, and he said to me, "Sorry Sis, but this ain't fiction you are writing."
TBD: How has your family reacted to seeing themselves in print?
MC: The book was very difficult to hand to my father. There were many facets of our childhood that he wasn't aware of–and it was definitely emotional for him to take in our story on paper. He has been exceptionally supportive of the book and, ultimately, a proud father. My brothers also have been generous and supportive. Naturally, there were some details that we recalled in different ways, and we have since had some great conversations about our childhood.
TBD: You attended a number of writing programs, do you recommend this? What are some of the benefits and liabilities?
MC: Classes and workshops were crucial along the way, as was being in a writing group. But I eventually got to a place in the process where outside input began to stifle me as a writer. The feedback was always helpful, but I also had to take responsibility for what I ultimately wanted to write. If there are too many voices and opinions, it can get overwhelming. I've become less fond of workshopping and more of a fan of having a few select and trusted readers.
TBD: Which helped you more as a writer, being an equestrian or a mom?
MC: Whoa–this is an interesting question. I don't know if I've ever considered how riding has informed my writing. Communicating with an animal requires a great deal of paying attention and observing, and I think that certainly translates into the writing process. I once had to throw myself off of a horse that was running at full speed back towards the barn. I could see the low awning of the barn ahead, and I knew I had lost control of the horse. I didn't want to end up trapped under the awning or thrown dangerously sideways–so I made a decision to pull my feet out of the stirrups and make a flying dismount. I skidded and tumbled across the hard summer dirt, landing safely (and sorely) between two spindly birch trees. I think, whether we are parenting or writing or on a runaway horse, we have to make big decisions and sometimes we don't know precisely what the outcome will be.
TBD: Did working at a bookstore help you as a writer?
MC: Absolutely. If you love books as much as I do and you want to surround yourself with likeminded people, go work in an independent bookstore. Bookstores are magical places. You get to meet authors and discover new books all the time. I also learned how sometimes great books thrive and other equally beautiful books can sometimes wither on the shelf. I quickly gleaned how subjective the world of books can be. This armored me with very humble and realistic expectations as I entered the publishing arena with my own book. I had a completed draft of my memoir when I started working at Book Passage, and I decided to put it in the proverbial drawer for a year so that I could focus on other books and writers. This turned out to be a great plan. Two years later, I met my agent during an event I was hosting.
TBD: You've now seen hundreds of authors do events as event coordinator at one of the great bookstores in America, Book Passage. What mistakes do you see writers make? What do you see successful writers do to help themselves?
MC: I have a wonderful job at Book Passage. I introduce authors, host their events and read their books. I find that, for the most part, authors are truly grateful and gracious when they come to Book Passage. I learn something new at every event I host. I take a lot of notes. We always appreciate when an author stands up and thanks independent bookstores for the hard work they do, because we certainly don't do this work for the money (which is essentially minimum wage). We do this work because we love working in the landscape of books, ideas and creative minds.
TBD: What did you learn about finding an agent and publisher that you think unpublished writers would like to know?
MC: Finding that one agent who falls in love with your work takes a lot of time, patience and perseverance. Expect a lot of rejection. Grow extremely thick skin. And keep writing what you are passionate about. When you find that agent, he or she will help get your manuscript to the right publisher.
TBD: What was the most frustrating part of the publishing process from idea through publication for you?
MC: The publishing process is full of surprises, and I had to carry my publishing "Bible" with me everywhere. (That would be your book!). There are so many things you can learn in advance about how publishing works and all the ins-and-outs of contracts, deals, agents, etc. It was a tremendous and challenging education going through the publishing process. The landscape is changing so fast that it's important to keep informed.
TBD: How can writers best use their local bookstore to help them in their career?
MC: Support your local bookstore. This means buying books from them. Attend their events. Introduce yourself to the booksellers and tell them you are a writer. Ask them for advice and book recommendations. Let them know you are not going to get a recommendation and then go purchase it for a few dollars less online. Today there are many ways a writer can professionally self-publish their books, and this is a perfectly respectable way to publish. Just make sure that if you self-publish, it's on a platform that is compatible with independent bookstores. (This is kind of homework that authors need to do when looking into their publishing options!)
I love meeting writers at Book Passage, and I appreciate when they tell me they are a writer because I know how challenging this path is. I also know that one day they may come in and tell me that their book is being published–and guess who is going to make sure that they get a reading at Book Passage?
TBD: What advice do you have for writers?
MC: If there is a story you need to tell, you must do it. You must keep writing and writing until you are both empty and full. No story is too small for this world.
Melissa Cistaro's stories have been published in numerous literary journals, including the New Ohio Review, Anderbo.com, and Brevity as well as the anthologies Cherished and Love and Profanity. She works as a bookseller and event coordinator at Book Passage, the esteemed independent bookstore in Northern California. Between the years of raising her children, writing, bookselling, teaching horseback riding, and curating a business in equestrian antiques – Melissa completed her first memoir, Pieces of My Mother.
Arielle Eckstut and David Henry Sterry are co-founders of The Book Doctors, a company that has helped countless authors get their books published. They are also co-authors of The Essential Guide to Getting Your Book Published: How To Write It, Sell It, and Market It… Successfully (Workman, June 2015). They are also book editors, and between them they have authored 25 books, and appeared on National Public Radio, the London Times, and the front cover of the Sunday New York Times Book Review.
Arielle Eckstut
,
book
,
book passage
,
Book Publishing
,
bookstores
,
California
,
Corte Madera
,
David Henry Sterry
,
equestrian
,
horses
,
how to get published
,
independent bookstores
,
Melissa Cistaro
,
memoir
,
Motherhood
,
Pieces of My Mother
,
pitchapalooza
,
publishing industry
,
the book doctors
,
the essential guide to getting your book published
The Book Doctors first met Ylonda Gault Caviness when she won our Pitchapalooza at Words Bookstore in Maplewood, NJ. We were immediately struck by her presence, authority, wit, style, and the way she could string words and ideas together in exciting ways. We're very excited her book Child, Please: How Mama's Old School Lessons Helped Me Check Myself Before I Wrecked Myself is out, and we thought we'd pick her brain about the process of getting successfully published. To read on the Huffington Post, click here.
The Book Doctors: When did you start being a writer and how did it affect the way you see the world?
Ylonda Gault Caviness: I started being a writer at age 8 or so. I was in an all-white school at the time–which wasn't as traumatic as you might think. I was treated warmly by 98 percent of the kids there. But a not-so-silent minority did call me the N-word occasionally and I could tell that a couple of teachers either felt sorry for me or didn't quite know what to feel. So I always had this sense of "other-ness." Writing assignments were my absolute favorite part of the day. In hindsight that's not saying much because the other parts we were filled with things like either attending mass or reciting the rosary–honorable activities, of course, but at 8 or 9 not so much.
Still, writing made me an observer of life. It's made me someone who tends to focus on the details and minutia of life. I blame all my most annoying qualities on the fact that I have a writer's view of the world. I don't remember a time when I didn't see myself as a writer. It's the only thing I ever wanted to be. Well, there was a brief period when I endeavored to be Samantha Stephens. I was young and I thought Bewitched was a career option, like being a nurse or teacher. To my mama's credit, she never dissuaded my aspirations. Never let on that despite all my nose twitching–practice, in this case, would not make perfect. Nor was there the most remote likelihood that a little black girl would grow up to be a white woman. I guess Mama didn't want to be a dream killer. Either that, or she was paying me no mind. In hindsight, it was probably the latter.
TBD: When did you start being a mom and how did it affect the way you see the world?
YGC: Although the first of my three kids was born 16 years ago, I don't think I really started being a mom right away. I was physically caregiving. But I don't think I became fully present in mom-dom until much later. Until recently, Mother's Day seemed to me a holiday for veteran moms. Even when my third was born in May 2007–two days before Mother's Day–I was singularly focused on my mama, who was visiting us at the time. In my head, I hadn't yet earned bona fide, official motherhood status yet.
As my oldest kids grew into pre-adolescence I think I gained a much deeper understanding of who they were as people. And it became really clear to me that it was my job to let them grow into who they were meant to be–not some pre-determined notion of who they SHOULD be. When I started to take my hand off the wheel is when I started to see that they were already all that–and a bag of chips. For example, it became clear that the eldest one didn't need expert tips to make her strong. I thought she was a big ole sassy pants, but she actually has all the best qualities of an independent person who can resist peer pressure. My younger daughter didn't need to learn empathy; she came here with a sensitive heart. Same for my third, who is one of the most kind and generous people I know.
TBD: When did you start being black and how did it affect the way you see the world?
YGC: I'm really fortunate that I've been so black for so very long. And I was born during a time when, as far as I could see, anybody who was anybody was also black. In the early 70s, there was the Black Panther Party–badasses, Mavis Staples, Curtis Mayfield and–forget Beyoncé; I don't care what Jay Z says–the baddest chick in the game was and still is Pam Grier. I mean, to have anything at all in common with Pam Grier clearly made me a bad mamma jamma by association. So I think growing up black gave me confidence and strength and a fighter's mentality. I recall so clearly James Brown singing on the radio songs like "I'm Black and I'm Proud" and–my fave–"I Don't Want Nobody to Give Me Nothin'. Open up the Door I'll Get It Myself."
These days a lot of people, especially famous people, will say "don't label me as black; I'm a person." And I get that in a way. But I'm really into being black. I feel like it makes me wise; makes me strong; makes me creative; and makes me cool. Of course, one need not be black to have all these great qualities. But if you really own your blackness, you see it as an attribute not a burden. So I'm very happy to be called black.
TBD: What were some of your mother's mothering techniques?
YGC: Not sure it was a "technique" so much. But Mama rarely paid us any mind. The beauty of that approach was that we knew our place. We never thought we mattered all that much to the world unless we achieved something. Kids now seem to get major props just by virtue of the fact that they exist. Kids in the playground are surrounded by moms cheering their descent down the slide: "Yay, Sofie. You've mastered gravity!" My brother, sister and I knew that we had to earn praise. She was not cheering our descent down the slide. She wasn't giving us extra cookies for doing well in school. Or worrying over us, which forced us to figure life out. It seems harsh by today's standards, but it was–from what I gathered–pretty much the same in all of my friends' homes.
TBD: How did you develop your writing skills?
YGC: If I have a skill at all, I think it's that I know how to work relentlessly to place truth at the center of anything I write. Pretty prose is great. And I love a good turn of phrase as much as the next person. But in the end, if it's not really, really real, I know I have to dig deep and maybe even start all over from scratch. My life as a writer is very tortuous because of it. Mama–being the cut and dried person she is–used to say to my siblings and me: "If you'll lie, you'll steal." She always made you feel so worthless and despicable–even if you told a little bitty lie about eating the last fig newton or some such that I guess it stuck with me.
But when you think about it, if you can't tell the low-down and dirty truth about yourself, at least as much as you know of it, why bother? Who are you helping? I'm not saying I'm some kind of superhero, but I honestly believe my writing is supposed to help people. It's supposed to touch somebody in a dark corner of their heart and heal a wound. Anyone who knows me knows that I'm a sort of weird, confused and broken soul. I know I'm charged with sharing that.
TBD: Your book started out as a general parenting book, not necessarily about race. How did it become a memoir that has so much about race in it?
YGC: I didn't realize when I started writing the book how much of my motherhood was rooted in my blackness. Like anyone, my mother played a huge role in how I mothered and her experiences, growing up in the Jim Crow South and such, clearly shaped her parenting.
What I learned in the writing of my memoir, though, is that one of the things that makes our country great is the mix of cultures. They don't exactly melt into a pot, though. And that's not a bad thing. We bring cultural differences to our cooking. We bring cultural differences to celebrations and holidays. And, guess what? Although we don't talk about it much, we bring cultural differences to child rearing. My hope is that we can lift up those differences and begin a new conversation, instead of pretending the differences don't exist.
TBD: What was it like writing for The New York Times?
YGC: It was cool, because I didn't know I was going to be picked up by the New York Times. I wrote my essay with the idea that I would submit it to a bunch of outlets. Had I known I'd be writing for the New York Times going into the whole process, I might have been intimidated. And the end result might not have been so bold.
Ignorance truly can be bliss. Once the Times accepted the piece and I went through the editing process, I am not sure I understood the power of it all. And, it's funny. At every turn a part of me kept thinking someone high up on the Times masthead was going to come along and say, "We've changed our minds. This piece sucks."
TBD: How did you get your book deal?
YGC: I won a Pitchapalooza event–which is sort of like American Idol for authors, in Ridgewood, NJ. It was crazy: a room filled with, like 200, would-be authors. And each contestant got a number. Then one by one, you get up in front of the crowd and pitch your book idea to a panel of judges made up of publishing pros.
There is no Simon Cowell and none of the panel members call out "Yo, dog!" But you and your wife Arielle Eckstut definitely have a shtick. And I remember being so nervous! I practiced for hours. And I rolled up in there with my writer's group crew in tow. For me, I'd already won simply because I fought my doubting thoughts and got up to participate. That's why, at the end, when the winner was announced I sort of looked around–waiting for this Ylonda Gault person to stand up. Then I suddenly realized it was me! I was the Ylonda Gault person–the winner.
From there Arielle worked with me to whip my proposal into shape. And it's important to note that the book I pitched was not a memoir. I had absolutely no plans to tell my story. I was just going to write a parenting book and include a few personal anecdotes. It was Arielle who insisted that the personal stuff was the actual book. It took me about a year to come up with and write the Child, Please proposal. Then Arielle introduced me to Jim Levine, of Levine Greenberg Rostan–her mentor.
TBD: How did you go about developing your platform?
YGC: Hell if I know! Seriously, each time I took a job or an assignment I thought I was simply going from one job to another–not at all conscious of any sort of platform. I laugh my butt off when people say, "Wow! Your resume is great!" I think to myself: "Where were you in 2009 when I was laid off?"
I think the best thing anyone can do–and this sounds corny, I know–is do the work you believe in. And stick with it.
TBD: What do you do to make a hook that gets your book everywhere from National Public Radio to Essence magazine to The New York Times?
YGC: In no way did I get her alone, first of all. I have no formula. A lot of this stuff is just how the stars align in a certain moment in time. It's not something you can forecast really. It's like that Kanye West & Drake collabo, you know? Blessings on blessings on blessings. There are wonderful people all around me. I'm really fortunate that smart people, like Arielle Eckstut, helped me navigate the book proposal process. I have Jim Levine, the agent of agents, who has believed in me from the start. And Tarcher, the Penguin imprint, has the best editor in the game in Sara Carder. She has the support of publisher, Joel Fontinos. And the publicity team, Brianna Yamashita and Keely Platte, "got" Child, Please from the word "go." Everyone did, really.
TBD: What advice do you have for writers?
YGC: You've gotta go for what you know. It's the only way to be truly authentic. And if people don't get it, the hell with them. You have to keep on keeping on.
TBD: For mothers?
YGC: Oh my goodness, I just realized, it's the same drill! Following your instincts in everything. Mothering is a heart experience more than anything. So I follow my heart. I figure, even if I'm wrong (and I am, often) I have peace of mind. And I truly believe if I have honorable intentions that will be rewarded some how. I don't believe kids know how good you are at this. It's not like another mom took the stage before you and killed it–left the crowd screaming for more. But they can totally tell if your heart is not in it.
And in the end, I think we want them to see our truth. So they'll know how to honor their own.
Ylonda Gault (@TheRealYlonda) is an author, veteran journalist and education advocate. Over the course of her 20-year print and digital magazine career, she has been a senior producer at iVillage; lifestyle and parenting editor at Essencemagazine. CHILD, PLEASE: How Mama's Old-School Lessons Helped Me Check Myself Before I Wrecked Myself is her first book.
Gault's feature writing and editing has appeared in a variety of publications including The New York Times, Redbook, Health and The Huffington Post. Best known for her coverage of family, parenting, women's and lifestyle topics, she has been a frequent guest on NPR, TODAY, Good Day New York ABC News and other broadcasts. She lives in Northern New Jersey with her three amazing children.
Arielle Eckstut
,
author
,
author platform
,
authorship
,
Child Please: How Mama's Old School Lessons Helped Me Check Myself Before I Wrecked Myself
,
David Henry Sterry
,
Get a book published
,
how to get published
,
memoir
,
Motherhood
,
Parenting
,
pitchapalooza
,
the book doctors
,
writing
,
writing tips
,
Ylonda Gault Caviness