Imagine Being the Writer You Are Not…Yet
We first met Cathy Salit when she had an idea for a book. As the CEO of Performance of a Lifetime, a company that helps individuals and organizations with all things related to human development, we knew she had a life-changing book on her hands. Performance Breakthrough: A Radical Approach to Success at Work can now be found in the business section of bookstores. But we think it's a book that everyone interested in becoming a better version of themselves should read, especially if you're an author without writing experience, or a writer without publicity and marketing experience. You'll see why.
Read the interview on the Huffington Post.
The Book Doctors: In your book, Performance Breakthrough, you talk about the idea that you can be who you are and who you're not at the same time. Can you explain what that means?
Cathy Salit: We human beings all have an innate ability to perform, to project, to imagine, and to play. This ability is something we are able to exercise effortlessly as children. We play mommy and daddy and different superheroes, on different planets, different animals, and so on. It's something that is not just a cute and wonderful thing about childhood; it's also a very big part of what enables children to learn and to grow. But what happens is, at a certain point in our childhood, all that playing and all that experimenting gets pushed to the wayside, and now it's time to learn and behave and to get things right. This is for a good reason, in the sense that you don't want to play and experiment with how to cross the street. But we end up minimizing the part of ourselves that can, and should, and could continue to play and experiment. We develop our identities, our personalities, and define ourselves by our profession, who we love, what we like to do. Performance Breakthrough proposes that what it means to grow–to keep learning and keep developing–is to combine who we already created ourselves to be and who we are not yet.
TBD: With a lot of authors, especially of nonfiction, the first thing they say is, "I'm not a writer." Either they've had careers that they're writing about, and that career has not been writing, or they are people who have always dreamed of writing a novel, but they have a day job, et cetera. Using the principles of Performance Breakthrough, how does one take on the role of "Writer" while thinking that you are not one?
CS: What if they don't have to own that they're a writer? What if they just pretend to be a writer and not worry about whether they really are? A helpful concept is to creatively imitate writers, and that can include learning more about what it means to be a writer. One of the many, many things that I did to put myself in the zone of being a writer was reading books about writing by writers, like Anne Lamott and Stephen King, and creatively imitating and doing what they said to do. Number two, as a performer, I'm a talker. I'm a speaker. I pretended to trust that I could just write down what I would say, and that would be enough to get started.
TBD: Today, being a writer means more than just writing. It means being a salesperson, a publicist, a marketer. Many of these jobs are completely the opposite of what most writers want to be doing. Many writers are introverted and are not comfortable in these scenarios of having to publicize and market and sell their work. We're curious about how you would talk about using the ideas in Performance Breakthrough for adopting these roles.
CS: Yeah, it's hard! I am a salesperson. I am a marketer. And I find it hard. You can think about it as a scene in a new play that you're in where some scenes are alien to you. Give yourself some lines to say. Those could include: I'm not used to speaking in public. I'm not used to doing podcasts, or being on the radio, so bear with me. You can be playful and honest about this not being your natural habitat. You don't want to do that endlessly, but it'll help make you feel more comfortable. Also, it will lower your expectations and relieve some of the pressure.
TBD: Do you have any advice for people who, like you, are translating a lifetime of work to the page?
CS: What occurs to me is the importance of voice. This might seem contradictory, but you can never stop being who you are. If you're trying to put onto the page your passion, your work, don't let the fact that you're putting words on a page and having to use a medium that is maybe not your natural habitat rob you of your voice. Find a way to still be who you are, even while you're being who you're not. It's back to our philosophy that you need to be both. You're not just being who you're not. You're being who you are, too. It's got to sound like you. It's got to feel like you. You don't have to impress anybody. One of the biggest compliments that I've gotten for my book is that people feel like they're in the room with me. Perhaps that's particularly important for my book because our work is of such an experiential nature.
Cathy Salit is the CEO of the innovative consulting and training firm Performance of a Lifetime and author of PERFORMANCE BREAKTHROUGH: A Radical Approach to Success at Work (Hachette Books). She is a speaker, facilitator, executive coach, instructional designer, and social entrepreneur. Cathy performs regularly with the musical improv comedy troupe the Proverbial Loons and, less frequently, sings jazz and R & B on any stage she can find or create. She lives in New York City.
JOIN OUR NEWSLETTER TO RECEIVE MORE INTERVIEWS AND TIPS ON HOW TO GET PUBLISHED.  
What's the key to unlocking publishing doors? A great pitch! Earlier this year, we taught a live webinar on how to craft a pitch that'll grab the attention of agents, publishers, booksellers, and readers. The recording is now available for everyone to view.
The Art of the Book Pitch
Learn the art and science of the seemingly impossible task of boiling your book down into 250 words or less.
What is a pitch?
Why is a pitch important?
How do authors use pitches?
Is a plot-heavy pitch good or bad?
What is an elevator pitch?
How is a pitch like a poem?
How do authors use the pitch as a sales tool?
And more!
During the webinar, we shared May K. Cobb's winning pitch from the 2016 NaNoWriMo Pitchapalooza. You can read May's pitch here, along with all the other entries, and see our feedback.
David first met Frances Stroh when he read on the same bill as her during a Litquake event in a bar in San Francisco's North Beach that stank of beer. When he found out who she was and what the book was about, it seemed weirdly appropriate. Besides being a wonderful artist and writer, Frances is also part of a family that made wildly successful and popular beer for many decades. And then all the beer money dried up. And so she became yet another version of the American Dream: family dreams of making a fortune in the beer business, family makes a fortune in the beer business, family loses a fortune in the beer business. And now she's written a memoir to prove it. Since her book, Beer Money, just came out, we thought we'd pick her brain about alcohol, money, family and writing it all down.
Read the interview on the Huffington Post.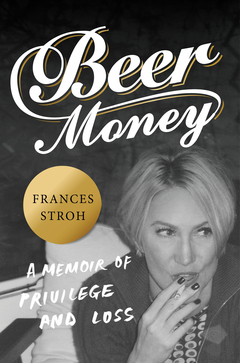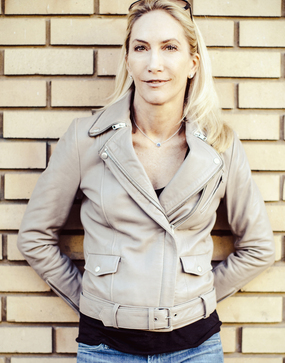 The Book Doctors: First of all, why in the name of all that is good and holy did you decide to write a memoir?
Frances Stroh: I'd been working on a novel set in the late nineties New York art world about an artist protagonist whose family had lost their wealth. It was a true work of fiction but echoed some of the themes in my own life. Deep down I knew the real book I needed to write was my own coming of age story as an artist as it related to my family's tragic decline, and the door to do this opened in 2009 when the family company announced that dividends would end because the company was broke, followed a few months later my father's sudden death. My father had appointed me as the executor of his estate and as I combed through his many collections of antique firearms, vintage cameras and guitars, and stacks of artwork, preparing them for auction, a maelstrom of memories was triggered. These memories of the complex dynamics behind the painful events in my family eventually became the book.
TBD: What books did you love when you were growing up?
FS: I devoured everything by Hemingway and Fitzgerald in high school, as well Tom Wolfe and all the Beat writers. Around that time I read a biography of Edie Sedgwick by George Plimpton that was as much about Andy Warhol and the Factory as it was about Edie, and this book hugely impacted my view of art and what it could be.
TBD: How did you learn to be a writer?
FS: In the very beginning, I studied with writers whose work I deeply respected–Tom Barbash and Julie Orringer. Their influence on my development was immense. Then it was time to just do the work, one early morning writing session at a time, followed by a late morning session, and an afternoon session. I kept reminding myself of Woody Allen's famous line, "Eighty percent of success is just showing up." In my case, this meant showing up at my desk physically and emotionally–being present.
TBD: What was your road to publication like?
FS: Surprisingly smooth. I had put in a good deal of work on the book to get it in shape, working with an excellent freelance editor–Zoë Rosenfeld–before sending out to agents. I signed on with the amazing Rob McQuilkin one week after I mailed him the manuscript. A month later we sold the book to HarperCollins at auction. I was extremely fortunate. At Harper I worked with Jennifer Barth, for whose keen eye and sensitivity I have a deep respect. From beginning to end, the publication experience has been very positive, down to all the renowned authors with whom I did my "in conversation" events on my book tour.
TBD: Did your work as a visual artist influence your writing?
FS: I explore issues of identity, point of view, and the mythologies that define us across all media, and the family video installation piece I describe in the prologue of the book was really the genesis for the memoir. The seeds for the memoir were also present in the high school application essay I describe in the book, where, as a thirteen-year-old, I write about my brother's drug bust and how it affected my family. I think the writing and the visual work influenced each other in the sense that the same themes kept coming up, no matter the medium. Writing the memoir was a way to deepen my exploration of these themes.
TBD: How did being a member of the San Francisco Writers' Grotto help you in your development as a writer?
FS: I waited to join the Grotto until I was finished with the book, and yet the support I have felt as a member of that community while bringing the book into the world has been huge. There's truly no replacement for working among and socializing with seasoned writers who have been down the road one is about to embark on. I am very grateful for the friends I have made at the Grotto and the immeasurable impact they've had on my path as a writer.
TBD: When David's first memoir, Chicken, came out, his family basically didn't speak to him for five years. Have there been any repercussions from your family about writing a story in which many of them are characters?
FS: I published a chapter of the memoir two years ago with Shebooks, a publisher of short ebooks by women writers based in San Francisco, to the applause of everyone in my immediate family. My brother told me it read like a "modern day version of The Catcher in the Rye." Since then, my mother has been a huge champion of the memoir, rallying her friends with galleys and attending many of my book tour events. The extended Stroh family, most of which are not in the book, have been quieter on the subject, but some have sent letters of praise and support and attended events as well. Overall, I feel the reception of the book has been positive.
TBD: Between the two of us, we've written, agented, publicized, and performed more memoirs than we care to remember. What were some of the joys and difficulties of taking the seemingly random events of your life and turning them into a plot with a beginning, middle and an end?
FS: I view the memoir as a love letter to my past, and a book I needed to write in order to reconcile with that past. Throughout my life the tension of one challenging event had built upon the next one with no outlet. From an early age, I was told that it wasn't okay to talk about money, family difficulties, or anything of any import. And all the while these idealized photos of the perfect American family were piling up all over our house. My father's photographs now seem haunting in the context of my truth-telling narrative, a juxtaposition in the book I view as a wonderful collaboration between my father and me. By reconstructing the past through the writing of the book I was able to reclaim many of the feelings that I'd had to push aside through the years, feelings I hadn't been able to feel at the time because the events that triggered them were too taboo to talk about, such as my brother Charlie's decline into drugs and eventual death. As I wrote the book, patterns began to form, links that connected events that had never before seemed connected–such as the simultaneous unraveling of my family, our business, and Detroit. A new kind of understanding took hold within me. I call it "strange alchemy." Only through the writing of the book did I come to see how these links were all there, all along, on a somewhat epic scale, making the story of the family, our livelihood, our hometown, and our shared destinies a kind of American story. It became something bigger than my own personal story, while at the same time it's told in a very personal voice.
TBD: Do you have any advice for writers?
FS: Find the voice that wants to tell your story. Once your narrator is there, the book will essentially write itself. All you have to do is show up at your desk, every day, and give that voice free reign. And don't think about any kind of an end goal. Following that voice, and the writing itself, is the real reward.
Frances Stroh was born in Detroit and raised in Grosse Pointe, Michigan. She received her B.A. from Duke University and her M.A. from Chelsea College of Art in London as a Fulbright Scholar. She practiced as an installation artist, exhibiting in Los Angeles, San Francisco, and London, before turning to writing. Frances is a member of the San Francisco Writers' Grotto, and her work across all media explores issues of identity, point of view, and the mythologies that define us.
JOIN OUR NEWSLETTER TO RECEIVE MORE INTERVIEWS AND TIPS ON HOW TO GET PUBLISHED. 
We first became aware of Lin Oliver when we presented at the annual New England Society of Children's Book Writers and Illustrators Conference. We learned she had co-founded SCBWI, and we kept hearing what a wonderful writer, great businessperson and generous human she was. So now that she's launched her new book series, The Fantastic Frame, we thought we would pick her brain about books, publishing, writers groups and how to get successfully published.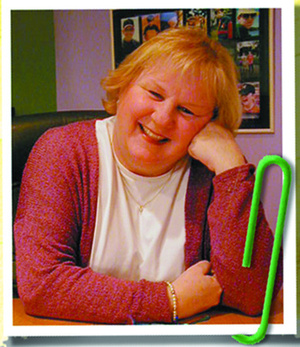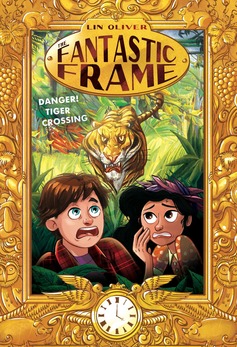 The Book Doctors: We often coach writers in marketing their work. As a writer, film producer and executive, when do you begin to think about marketing? When do you start thinking about the audience, who's going to read and love this idea?
Lin Oliver: The traditional view of the author is that we're somehow sequestered in a cabin by the lake expressing our deepest truths. There's still that general view when you talk to publishers. The advice is, "Write your best book and the audience will come to you." But that's actually a very Ivory Tower kind of view. We're all writing to express ourselves and also to reach an audience, so you have to think about who the audience is.
It helps me to imagine an actual classroom of kids or myself at that age. Because I'm writing for children, I do want to know in whose hands this is going to wind up. It's almost a creative question, but it turns into marketing real fast. When I'm conceiving a book or series, it is important for me to know, "Who am I trying to reach?" I have very specific goals in mind.
TBD: Do you feel that being in the world of Hollywood and working very closely with combining image and word has helped you as an author?
LO: Oh, a 1,000%. My training was writing television. It's not only combining images and words; it's looking at pace. You can't assume that your audience is staying with you, so you have to create a pace that is lively, moves along quickly, and has cliffhangers built in. I was writing television before people started binge-watching HBO and Netflix, so you had to actually bring people back after a commercial. You're trained to keep a good pace going and to keep them wondering. The question is, "Well, then what happens?"
The other thing that came from television is dialogue. I had to learn how to write narrative when I started writing novels because I was trained in writing dialogue. A lot of great picture books have come from people who've worked in television or animation because they've been trained that the image tells the story as much as words.
TBD: We often hear, "My book really picks up after page 25." What advice would you give to writers with this syndrome?
LO: My strategy is to write the first pages and then cut them all. Bruce Coville, who's a wonderful children's book writer, always refers to "literary throat clearing." You spend the first few chapters gearing up. The rule that we all follow is to start as close to the action as possible. The old rule is to begin on the day it's different. My rule is to begin most of the way through the day it's different. We don't have long with kids, only a few pages. They need to be engaged.
Exposition is a killer. You feel like your readers need all the information on everything, but they don't. It's so much more effective when it's natural to the scene. If you look at movies, you don't really know what's going on during the first ten minutes. You're not quite sure how it's all going to fit together, but you're willing to go with it because it's exciting.
TBD: Lots of people who are trying to get their kids' book published write books that are didactic in nature; they misunderstand what kids want to read and what publishers are looking for. They pitch their book by saying, "Here's a lesson for all you kids to learn."
LO: That never works. Anyone who's ever been a parent knows there are two surefire ways to clear a room: one is try to teach them something weighty, and the other is to reminisce. Both of those are problems with beginning writers, and neither one is the right frame of mind. This isn't about sentimentality and nostalgia, and it's not about teaching a lesson. It's about entertaining and telling a story.
Take, for example, the series I'm working on now, The Fantastic Frame. I love art history. It's enriched my life in every possible way, and it's not taught in schools. Part of my motivation was to introduce the idea that art is going to make you happy. It's going to make you richer and deeper, and it'll give you pleasure. That's not really didactic, but it's a value that I hold. And that, I think, is the difference. These stories are all adventures. The old lady next door has a frame that sucks you into a great painting. You have an adventure inside a Rousseau, a Seurat, or a Edward Hopper, but I'm not there to teach you about color theory, art history, or the role of Edward Hopper in American Realism. We're inside the painting so you can feel what it's like to be in shadow and in light. You're learning things, but you're having an adventure first. If it's not exciting and edge-of-your-seat adventuresome, then it's not going in there, regardless of how much it might have to do with art history.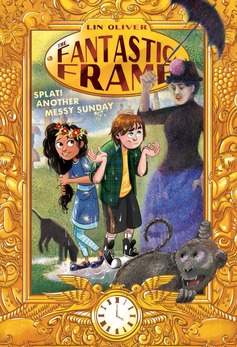 There are so many writers who focus on craft, and they actually get pretty good. They can write a good dialogue scene, or they can structure a plot so it doesn't sag in the middle, but first, they must have something to write about that they care about passionately. That's what I see is missing from a lot of people who are polishing their writing. They lose the beating heart of it. What motivated you to spend this amount of time writing those words and learning to write those words? That's not a didactic lesson, but it is a heartfelt
something
, a remnant of you that you want out in the world.
TBD: When we first published our book, The Essential Guide to Getting Your Book Published, ten years ago, we called it Putting Your Passion Into Print because we feel exactly like you do. You can write the most beautiful sentence, paragraph, chapter in the world, but if there's not a passion underneath it, why bother? Readers, viewers, and human beings respond to passion. They just do. So what's next for you?
LO: The Hank Zipzer books, which I write with Henry Winkler, are now a series on the BBC. Henry and I also wrote four books in the Ghost Buddy series, and Amazon optioned them and had us write a pilot. They didn't buy it, so it goes in the list of developed but not produced. We're just going back into that, getting the notes from 27 different people, the 'German Markets' or whatever. It's really nice to sit at your screen and write something you think is going into the hands of the right people.
Lin Oliver is a children's book author and writer-producer of television series and movies for children. With Henry Winkler, she writes the New York Times best-selling book series, Hank Zipzer: World's Best Underachiever, which has sold over 4 million copies and is a hit television series on the BBC. Their new chapter book series, Here's Hank, is also a New York Times best-seller. She is also the author of the Who Shrunk Daniel Funk quartet, Sound Bender and The Shadow Mask, adventure/science fiction middle grade novels she coauthored with Theo Baker. Her collection of poetry, the highly praised Little Poems for Tiny Ears, illustrated by Tomie dePaola, is being followed with another poetry collection, Steppin' Out: Playful Rhymes for Toddler Times. Her new chapter book series, The Fantastic Frame, debuted in April of this year from Grosset. Lin is the co-founder and Executive Director of SCBWI. Learn more at www.linoliver.com or follow Lin on Twitter (@linoliver).
JOIN OUR NEWSLETTER TO RECEIVE MORE INTERVIEWS AND TIPS ON HOW TO GET PUBLISHED. 
We met JoAnneh Nagler a few years ago. She was such a charismatic, wise, energetic evangelist for artists looking to become better business people and make better financial choices. Now that her new book, How to Be an Artist Without Losing Your Mind, Your Shirt, or Your Creative Compass, is out, we picked her brain about books, writing, art, money, and whatever else we could get out of her.
Read the interview on the Huffington Post.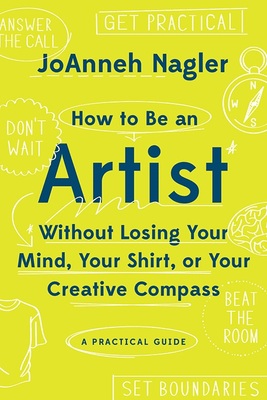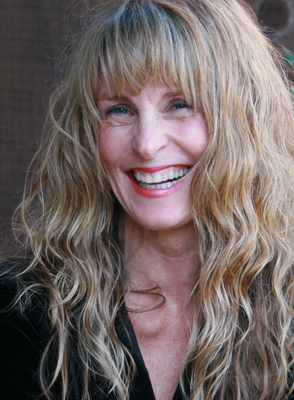 The Book Doctors: You do so many creative things in your life: writing, music, fine art. Where did that creative impulse originate?
JoAnneh Nagler: I realized I was artistic at about the age of seven. When I think about where my well of creative impulses lives inside me, I immediately think of the brilliant Dostoyevsky quote, "Beauty will save the world." I guess that's what I'm up to in my art life–to create more beauty in the world.
What's telling, though, is that when I was growing up and becoming an adult, I didn't think to value my creative gifts above my brain, or give myself permission to develop those talents so I could share them in a serious way. "Artists are poor," I was told. "They fight with their families about whether or not to do their art, and they usually end up giving it up to raise a family or get a job." That extreme thinking caused a lot of suffering in my life, until I found a way to live as an artist without losing it, quite literally.
In my book, How to Be an Artist, I use the term "artist" in the broadest sense of the word, encompassing all of the entrepreneurial stuff that creative people do. That means painters, writers, sculptors, musicians, actors, but also gallery owners, new-millennium bloggers, designers, inventors–you name it. And that's important because there are millions of us creating with ambition. We're not hobbyists.
Hence, the theme of my book: we need to give up the extreme thinking that we either have to starve or be a multi-millionaire in order to live a creative life. We need a new model of balance that helps us live a decent life and make art at the same time. That's what I'm up to in my life and in my book.
TBD: How did you first become a published author?
JN: The road to becoming published began, for me, with an act of service. I had no real ambition to write a personal finance book. I had fallen on my face with debt, and I came up with a simple, five-minute-a-day plan to live debt-free–something so easy that I could keep my head in it without checking out. I started sharing it with friends, and my best friend came to me and said, "You need to write this down. This saved my marriage." So I sat down to see if I had anything to say, and I wrote The Debt-Free Spending Plan.
Writing to be of service was the key that led me to the How to Be an Artist book: understanding that creating is unlike anything else we do in our linear timeline. It requires blocked out hours where we can explore in an undisturbed way, where we can craft something from scratch and experiment. It requires learning how to be of service to our artistry, and that means grabbing hold of a few tools we can apply simply and easily that will help us get our hands in our art.
TBD: What did you learn from your first book, The Debt-Free Spending Plan, that you were able to apply to your second book?
JN: I learned that if I'm going to offer helpful insights to readers, then I need to make them easy and practical in the real world. I want everything I offer to be workable in crazy, pressure-cooker, swirling lives. I'm essentially writing from my own failings in my books–from the stuff that I fell on my face over in art, money, time, motivation, love, crafting a life–stuff that had me face-first on the sidewalk sometimes. Now that I know how to navigate some of this stuff from having learned it the hard way, I'm hoping to offer a short-cut, a painless path for others. I'm offering easy-on-the-soul tools to help us get to fulfillment faster and with less pain than I experienced.
When I wrote The Debt-Free Spending Plan, I had no idea if anyone would publish it, so I wrote one hour a day, four days a week. I was beginning to practice what I now preach: that is, a balanced life, with a "slow, steady steps" approach to making art. That's an important point about writing non-fiction for me: I had to live the principles I was writing about, both for the debt-free book and the art book, and I had to write from a place of my frail and flawed humanity.
For instance, I loved the 1990s books on artistic process that asked me to write in a journal every day, do ramp up exercises, even do my mending when I'm blocked, but realistically, I don't have that kind of time. Most of us don't. We have day jobs and families and crazy-busy lives, and we need practical strategies to get to our art quickly or we won't get there at all.
So that's what I crafted in How to Be an Artist: tools for managing time, work ethics, motivation, balancing a day job–even money clarity–so we can get to the stuff we love right now. I figured out for myself that it's not the glory-outcomes that put me at ease when I'm pressed to create something; it's getting my hands dirty, in my art, on a day-to-day basis.
TBD: Is this a cliché, or have I really noticed that many people who devote their lives to the creative arts seem to be not very good with money?
JN: It's not a cliché. It's true. But it's not true because we artists are flawed individuals who flounder because we can't get it together long enough to address our money or our lives. The truth is, we've been schooled in completely insane and culturally-wacked ideas about what it means to live as an artist, and we instill them in both kids and adults.
We're told that if we're a "real" artist, we should be willing to starve and struggle–tanking our life, essentially–in order to make art. And that doesn't work. We're sensitive creatures, and struggling is like running too much electricity through already delicate circuits–it sucks up all of the air in the room for making art, and it ruins our life, too.
The other end of the pendulum swing is the myth that a "real artist" is someone who's had instant multi-millionaire success or has a grandmother's trust fund to live off of and doesn't need a day job. All of that is bunk.
Here's the definition of a real, working artist: a person who works on his or her creative work on a regular basis. That's it.
That's the whole premise for my book–that we can learn how to put supports under our feet, live artistically, and have a decent life–not just for now, but for years of our life.
Specifically, regarding money, we artists need simple clarity–not so we can be good little corporate citizens or work on our credit scores, but so we can buy ourselves time. Money clarity buys us time; that's the simple truth. It offers us the support we need when the call comes to go to South America for three months and teach music, or the inspiration comes to craft a 16 by 20-foot installation piece and we need to buy supplies. It allows us to answer our own artistic callings, plain and simple.
What we want to build is an artist's life. Not a flash-in-the-pan idea that we're praying is going to save us from having any more responsibilities in the outside world. So we have to give up the 'kick-starter' idea of making an instant, uber-splash and banish all of that cart-before-the-horse hype that says "do what you love and the money will follow." All we own as an artist is our labor. We have no control over how the world will receive our gifts because we are blazing a brand new trail every time we create. But that's why we do it. It's all on us for one simple reason: no one else can replicate our own, exquisite creative voice.
TBD: Why do you think we live in a society where so many creative artists are asked repeatedly to give their work away for free?
JN: I think there's an identity issue wrapped up in this question. For example, a friend of mine likes to say, "I'm a potter, and I fix cars to support myself." That's a very different definition than saying he's a mechanic and does a little pottery "on the side." And that definition affects what he charges for his work and how he approaches showing it. He is a professional potter. And he does something to support himself that he can live with. That's the framework we need to make art over time.
We need to own our identity as an artist. When we do, it tends to make sense of our life choices, our day job, our timelines, and helps us professionalize our work as well. Why do we care if our work is professionalized? Because when we take our artwork out into the light of day we get more than a chance to sell it: we get feedback. We see how it lands on other people's hearts. We see its value. We learn how to tweak and adjust and get better at expressing.
When I wrote my first music CD, I really didn't know much about song structure and I had a tendency to over-write musically. I don't think I was even aware that I was songwriting in the Americana-folk-pop tradition. By my second CD, I knew who I was writing for, and I knew how to get to the form quicker. That professionalization helped me finesse, and it guided me on how to value the product.
I had a mentor who asked me to monetize all the skills I learned songwriting, laying down tracks, co-producing, editing, supervising the mixing, and marketing that CD–meaning, I had to put down a dollar value of what those skills were worth in the outside world. And it woke me up–it was worth hundreds of thousands.
I'm saying we have to get better–and we will as more of us bring our work into the light with a solid support structure under our feet–at finding ways to pay artists, ways to earn. We are beginning to think more entrepreneurially, and as we get clear about our personal time, money, life structure and goals, we will learn the value of investing in the stuff that earns.
TBD: Follow-up: What do you advise artists do when someone keeps asking them to work for free?
JN: I do a lot of different things in my art life. I make music CDs; I paint large abstracts; I write plays, travel articles, and books. I still have things I'm dying to do: design clothes, for instance, and write novels. But I don't know which ones are going to pop. All I know is that I need to answer the call when it comes, or I quite literally start getting agitated and dissatisfied in my daily life. (I have learned this the hard way.)
What I do now is set up my life like school: a handful of hours for my day job, a handful more for my family life and health, and then I map out the rest–my "flex hours," as I like to call them–with the creative things I want to get my hands in. I never know which ones are going to earn. But if I'm supporting myself well with a day job or a situation I can live with–one that's not creating struggle or angst in my life–then I'm free to explore whatever I choose to explore, and the results can take their own course.
That doesn't mean I don't lobby for the best earning power I can command, based on my work. What it does mean is that I'm not in a rush anymore to insist that my projects instantly deliver a payoff. I don't use debt anymore, so I'm not pressed financially and I'm not desperate. I can choose whether I want to give away something to get exposure, or wait and hold back until my art pieces generate the kind of value-field I'm looking to play on.
I'll give you a great example of this approach. As I said before, I wrote my first book by writing one hour a day, four days a week, and it took me a little over a year and a half to finish it. No rush, but not that long in the scheme of things, right? I was just setting aside some time to see whether I had something I really wanted to say. I also worked a couple Sunday afternoons a month recording music, and I wrote travel articles a handful of hours a month. That sounds like I'm just crazy-motivated, since I have another job teaching yoga, too, but it really was the use of a simple tool–a time map I describe in my book–that got me into the things I wanted to explore.
Without the intense cart-before-the-horse pressure to perform that I used to put on my creative work, my projects get a normal growth arc, like a kid. We can't expect our artwork to save us in instantaneous glory, or to have the maturity of a twelve-year-old when it's only a two-year-old.
Art needs time. It's not a paved path to "success," like going to medical school or getting a computer science degree. As artists, we're building the path as we go. Yeah, it's a drag that we sometimes have to give away stuff to get exposure. But when we're supporting ourselves well already, we can choose to play in that pool–or not–depending on what our personal goals are. The point is, we're building something, and that building takes time. We have to be willing to let that growth arc happen, and the way to do that is to put steady supports under our feet while we're creating.
That's a roundabout way of answering your question, but it's the heart of it, I think. Simply put, our pleasure lives in living the life of an artist, not in the outcomes. We deserve to have that pleasure, and we can learn how to support it.
TBD: How do you personally juggle being an artist and entrepreneuse?
JN: I've had to get good at this, and it did not come easy–not by a long shot. I spent years burying my artistic gifts in business jobs, then, on the other extreme, quitting and living on my credit cards because I hated my life without art. I was a victim of the pendulum-extremes of our artist stereotypes, either by underearning and starving, or by burying my art. I was unhappy a lot and terribly frustrated because I couldn't figure out how to live with my gifts.
When I started taking the art life apart, the first thing I had to do was get a day job I could live with. That meant giving up the fast-money, "important" grant writing career (which was bringing me all kinds of grief and frustration) for a more humble yoga-teaching job, which ended up working incredibly well with my writing life. (It makes me get up from the screen and move around.) It meant I had to learn to live on less money and within my means so I could buy myself time to work on whatever I wanted to work on.
Then, with that foundation under me, I had to learn to set aside regular time for creating while having a job and a life. I use a time map that I can sketch out in five minutes, which I share in the book, which gives me moderate goals and buffer zones in case everything goes to hell and tanks my art time. I separate out the hours for creating and the hours for marketing, noting that though we're all hyped up on it, tweeting twenty times a day is not creating art. It's a different animal. I need the animal that calms me down–and that's my art.
I want to keep increasing my earning power, but I need to be content while I'm at it–to give up angst-filled jobs and pressure-cooker situations and craft a life I can live with without getting nutty or being angry.
TBD: What gives you more pleasure, to write a great song or to make a shitload of money?
JN: Both. Truly, when I make money at my artistry–even small amounts–it gives me pleasure because it's a validation of following my own guidance in the world. I'm being recognized for what I'm offering. But I can't work from an outcomes-oriented perspective. That's the point of setting aside time to craft art. I have to silence all of the outside voices–including the need to "succeed" monetarily–so I can hear the callings inside me and get them out. I have to work in both the ethereal, spiritual world of creating art and the practical, feet-on-the-ground realm of the birthing something onto the earth.
I'm not clueless though: I know that I've chosen to walk a path very divergent from what most other people walk. I'm ambitious, so even as I'm writing my "how-to" books, I see the arc of what I'm doing. I'm building a library of ways to help others with the stuff that made me fall on my face–hopefully in a very human tone with all of my failings and frailty present in the text–and my prayer is that it's giving readers shortcuts for an easier walk than mine. My painting and my music are all about finding an intuitive kind of beauty, things that are not intellectual and encourage me to feel and intuit, rather than think. In all of it, I find, I'm coming to some kind of happy acceptance with being human.
Though my ambition certainly involves earning, and sharing, what's at the heart of it is what my dear friend Mary Ellen (now about 97 years old) said to me once. She said, "See the faces of the people you're going to help, the hearts that will be lifted up from your work." That's why I do what I do. And I support it with everything I need that will keep me in it for the long haul, for a whole life of this work I love.
Cheryl Strayed said, "We are here to build our own house." I need–with all my heart–to have my house be a unique creation of my own hands, an un-replicated experience of what's inside me. Who can say why I'm wired this way–to need this expression? I don't know. All I know is that it presses on me, as if I'm pregnant with it, and I have to get it out. It's what makes me happy and content.
TBD: We hate to ask you this, but what advice do you have for writers? And what advice do you have for artists who don't want to lose their minds, shirts or creative compasses?
JN: I was the all-or-nothing girl for years: giant, swooning risks awaiting big-splash results that were supposed to lift me out of the bonds of daily life and responsibilities. I believed that if I loved my art enough I would be visited by glorious, save-me-in-a-moment success. Now I know that I have to build success, stone-by-stone, step-by-step. I have to craft the life of an artist first, support it, and then build on it, year-by-year. Since I'm an adult, I have to have a life while I'm doing it.
My advice for writers–and for all artists, really–is to stop over-expecting. To begin to apply the slow, steady steps approach to art–well supported, with permission to explore and discover and fall in love with the creative forces inside us. To live in balance, and to give ourselves the dignity of learning how. To give ourselves room to get what's in us out, bringing the beauty of our art into our own soul, and then out into the world.
Our artist's job is so clear: we are here to reflect back to the world the crazy, messy, lovely, challenging, exquisite beauty of what it is to be alive in our time.
I believe that happiness is in our own artistic moment. When we measure our success and wealth by our ability to get our hands in what we love, regularly and steadily, we are well on our way to building a heaven on earth.
JoAnneh Nagler is an author, painter, musician, and yoga teacher. She is the author of the new book How to be an Artist Without Losing Your Mind, Your Shirt or Your Creative Compass, and the Amazon Top 100 Book The Debt-Free Spending Plan. Find her at: www.AnArtistryLife.com
JOIN OUR NEWSLETTER TO RECEIVE MORE INTERVIEWS AND TIPS ON HOW TO GET PUBLISHED. 
We first met Patricia Perry Donovan when she won our Pitchapalooza (think American Idol for books) down the shore in New Jersey, sponsored by one of our favorite bookstores, BookTowne (know and love thy local indie bookstore!). She dazzled us with her story, her presence, and her writing. Now that her book Deliver Her is out, we thought we'd pick her brain about how the heck she did it.
To read the full interview on the Huffington Post, click here.
The Book Doctors: When did you start being a writer, and how did you learn to be one?
Patricia Perry Donovan: I've always loved writing. My mother claims I was eight when I announced I would write a book. I began college with a major in languages, but when my French professor criticized my accent, I switched to journalism. It was the era of All the President's Men, and we all wanted to be the next Bob Woodward or Carl Bernstein. I always made a living as a writer, but only began writing fiction in earnest five years ago.
P.S. I had the last laugh on that college professor: In my thirties, I moved to France for several years and became fluent in the language.
TBD: What are some of your favorite books, and why?
PD: My first job as a teen was as a page (yes, my actual title) in the children's library, where I read voraciously. I have fond memories of the works of Judy Blume, Maud Hart Lovelace, Roald Dahl, and Isaac Asimov, to name a few. I would read a few pages of each book before reshelving it. In recent years, I've re-read and dissected Olive Kitteridge by Elizabeth Strout. I would love to write a novel of connected stories like that one day. Of late I've shed tears over Kristin Hannah's Nightingale and All the Light We Cannot See by Anthony Doerr, and swooned over Mary-Louise Parker's extraordinary prose in Dear Mr. You.
TBD: Why did you decide to write this particular book?
PD: Having heard about families desperate enough to resort to this type of solution for their child, I was fascinated by both circumstances that might lead to this arrangement and the sort of people (both transporter and client) involved. Also, I have family in New Hampshire, and the White Mountains seemed the perfect setting for Carl and Alex's journey.
TBD: How has being a journalist influenced your fiction writing?
PD: Working as a reporter trained me to write efficiently. It also made me a thorough researcher. For the last fifteen years, I've covered the healthcare industry, which is probably why Meg Carmody is a nurse in Deliver Her and is so knowledgeable about insurance. Healthcare is a fascinating field; there are a few topics I'd like to explore in future books.
TBD: How did you get your fiction published in literary journals?
PD: With a thick skin, and perseverance. Using a subscription database of writers' markets, I targeted smaller publications and sites with higher acceptance rates. It took a while, and a fair amount of rejection, but eventually I had some success. It's refreshing to take a break from writing a book and play around with an essay or flash fiction. Often a "darling" excised from a work in progress is the perfect starting point for a short story.
The important thing is not to give up. Just because a piece is not right for one publication doesn't mean another won't love it. Keep trying!
TBD: Tell us about your road to publication.
PD: In 2012, I entered The Book Doctors' Pitchapalooza event at BookTowne, my local bookstore. My pitch was chosen as the winning entry; the only problem was, I had written only about 25 pages of the book! The award motivated me, however; less than a year later, I delivered my manuscript to the agent assigned to read it. Although extremely generous with her feedback, she ultimately passed. I then set out to find an agent on my own, and after querying about a dozen agents, I received an offer of representation from Elisabeth Weed of The Book Group, a very hands-on agent who was determined to find a home for Deliver Her. In fall 2015, I signed a two-book deal with Lake Union Publishing.
TBD: How in Heaven's name did you manage to get 285 reviews before your book was even officially released?
PD: Deliver Her was pre-released in digital format on April 1 as an Amazon Kindle First, a program in which Amazon editors select books from next month's new releases that readers can preview early. That's why Deliver Her has close to 300 reviews in advance of its official May 1 release.
TBD: What exactly is Lake Union Publishing?
PD: Lake Union is one of about a dozen imprints under Amazon's full-service publishing arm (an arm completely separate from Kindle Direct Publishing). Lake Union specializes in contemporary and historical fiction, memoir, and popular non-fiction. My Lake Union team has championed and supported Deliver Her–and me–from day one. It's been an extremely positive experience.
TBD: What do you love most about writing fiction?
PD: The surprising directions in which your story and characters will take you if you are open to them. Initially I imagined Deliver Her as a love story between the transporter and a woman who comes to his aid. The client was just a means to get Carl to Iris. But once I began writing, the mother-daughter relationship started to drive the story. I had to let go and enjoy the ride.
TBD: What are you working on for your next project?
PD: My next novel, At Wave's End, is the story of a Manhattan chef whose estranged mother comes East after winning a Jersey Shore bed-and-breakfast in a lottery. All is not as it seems, however; in the aftermath of a hurricane, secrets about the B and B surface, threatening the inn's future and fraying the already fragile mother-daughter bonds. The anticipated publication date is August 2017.
TBD: We hate to ask you this, but what advice do you have for writers?
PD: Having come late to the fiction game, I wish I had started doing this 25 years ago. So if you are a writer and feel that tug, that story begging to be told, don't ignore it. Sit down and tell it.
That said, it's never too late. Beginning this second act in my fifties, I have a well of experience and life lessons to draw from. I hope my characters are richer for it. Now I joke that while I'll probably never suffer from writers' block, I may run out of time to write all the stories I want to tell. That's not such a terrible problem for a writer to have.
Patricia Perry Donovan is a journalist who writes about healthcare. Her fiction has appeared at The Bookends Review, Gravel Literary, Bethlehem Writers Roundtable and in other literary journals. The mother of two grown daughters, she lives at the Jersey shore with her husband. Learn more at www.patriciaperrydonovan.com
JOIN OUR NEWSLETTER TO RECEIVE MORE INTERVIEWS AND TIPS ON HOW TO GET PUBLISHED. 
We've been to the South Dakota Festival of Books twice so far, and we have now discovered two amazing writers who came to the festival without a book deal. Both now have books about to come out. Our conclusion is that there are lots of great writers in South Dakota, and many of them go to that festival. As soon as we met Jerry Nelson, we knew he was the real deal. He has that subtle, dry Midwestern wit that sneaks up behind you and then whacks you right in the funny bone. Since he's writing about experiences that are so far out of the norm from people on either coast, we knew he'd need a special kind of publisher. We've seen over and over again how New York publishing doesn't quite get this kind of Midwestern book and doesn't understand what a big audience it has. Jerry's opus, Dear County Agent Guy, is finally ready for publication, and we are so happy to see this book spread its wings and fly out into the world. We thought we'd check in with him to see exactly how he did it.
To read the full interview on the Huffington Post, click here.

The Book Doctors: When did you first become interested in being a writer, and how did you learn to be one?
Jerry Nelson: I was in junior high school when I read a newspaper column by humorist Art Buchwald. My first reaction was "Newspapers don't print stuff like this! Newspapers are supposed to be serious and stodgy!" My second reaction was "Where can I find more of this?"
When I was a kid, I never imagined myself becoming a writer. My only goal in life was to be a farmer like my dad and his father before him. I didn't think that a formal education was necessary for achieving this goal. I put in the minimum amount of effort required of me at school and barely graduated from high school.
I learned to be a writer by reading, which I call "feeding the machine." Reading enables you to travel to exotic lands and experience new sights and sounds.
The next step toward becoming a writer is to do some actual writing. There are many who say, "I should really write a book!" yet never get past the "should" part. We all have that little voice in our head who is constantly narrating the passing scene. Writing is simply committing that narrator's words to paper. In essence, I learned by doing.
BD: What are some of your favorite books and why?
JN: I thoroughly enjoy everything that Dave Barry has ever written. He is one of those writers who has the uncanny ability to make the reader spontaneously snort with laughter.
I adore the outdoor writer Patrick F. McManus. When our sons were young, it became a tradition to read one of Pat's humorous essays to them as a bedtime story. This resulted in much giggling from the boys and from me.
At my bedside is Volume I of The Autobiography of Mark Twain. I dip in and out of it randomly, which I understand is pretty much the method Twain used to write it. Time spent with such a virtuoso is never wasted.
I also loved The Grapes of Wrath and The Great Gatsby. The list goes on and on.
BD: Read any good books lately?
JN: Our son and daughter-in-law recently gave me a signed copy of Failure is Not An Option by Gene Kranz. It details the author's experiences as a NASA Flight Director in the early days of our nation's space program and during the near-disaster that was Apollo 13. These things took place when I was a kid, so it's like time traveling for me.
I just finished Leaving Home, a collection of The News From Lake Wobegon essays by Garrison Keillor. They are from the early days of A Prairie Home Companion, so most of them seemed new to me. Reading them was nearly as pleasurable as hearing them. They gave me a chuckle and filled me with a deep sense of home.
BD: You have been compared to Mark Twain and Garrison Keillor. How do you feel about that?
JN: It totally blows my mind!
As a boy, I first fell in love with Twain when I read Tom Sawyer. I then proceeded to devour Huckleberry Finn and almost everything Twain has written. He was an American original and is still the undisputed master of his genre.
I first heard Keillor's voice one Saturday in the mid-1990s when I was feeding my Holsteins. A commercial for Bertha's Kitty Boutique came through the speakers on my tractor's radio and I was instantly hooked. I cannot imagine a Saturday evening without A Prairie Home Companion.
Keillor is a living legend and being compared to him is an unspeakably huge honor. Keillor grew up in Anoka, Minnesota, which is four hours from our farm, so it's natural that our styles might have a similar terroir. The difference is that Keillor writes about Norwegian bachelor farmers, while I once was a Norwegian bachelor farmer.
BD: Tell us about how your professional writing career started.
JN: In 1996, my area was suffering through an extended period of wet weather. It had been so wet for so long that cattails were beginning to grow in my field where there should have been rows of corn.
Feeling frustrated and helpless, I penned a spoof letter to Mel Kloster, my local county extension agent. In the letter, I asked Mel if he knew of a cheap, effective herbicide that could control the cattails. And while he was at it, maybe he could advise me on how to get rid of all the ducks and powerboats that were out in my corn field.
Instead of using a normal salutation, I started the letter with "Dear county agent guy."
Mel told me that he had enjoyed my missive and that I should get it published somewhere. I replied that I had zero training as a writer and didn't know the first thing about publishing.
Despite my reservations, I took Mel's advice and showed the letter to Chris Schumacher, editor of our local weekly newspaper, the Volga Tribune. Chris read the letter and said, "Yeah, I'll publish this. Do you have any more ideas?" I replied that I had maybe one or two. "Keep them coming," he said, adding, "What should we call this?"
I asked Chris what he meant by "this."
"It's a newspaper column," said Chris. "How about using the salutation, 'Dear county agent guy?'"
I replied that this was fine by me and that's all the thought that went into it. I have written a column each week ever since.
That tiny spark was the beginning of my writing career. As my confidence in my abilities grew, I began to get some of my work published in the nation's premier farm magazines. I also began to submit scripts that were used on A Prairie Home Companion. I don't recall exactly how much I was paid for those scripts, but do know that the money was put toward our home heating bill.
BD: You been doing your column "Dear County Agent Guy" for a long time, what have you learned about America by writing about this very particular part of it?
JN: I have learned that folks who live in the Midwest feel that we are all part of a large, extended family. I often write about what's going on in my life, so my wife and our two sons have provided me a lot of fodder over the years. I have had numerous people say to me, "I feel like I know your family better than I know my own!"
A high school girl recently told me of a family ritual that involves my newspaper column. My column arrives at their home on Friday. When they sit down for their meal that evening, one of the family members reads my column aloud at the table. What I have written then becomes the official topic of discussion during the meal.
Reactions such as those are very gratifying and extremely humbling. They also drive home what a huge responsibility I have to my readers.
BD: What are some of your favorite stories in the collection?
JN: That's like asking which of your offspring is your favorite child! I cherish them all equally.
But if you held a gun to my head, I might say that "Electric Fencing 101" has a special place in my heart, mainly because it's mostly true with only a little embellishment here and there. That piece illustrates what it's like to raise kids on the farm.
Another piece that is special to me is "The Four Seasons of Farming." It's one of the more ruminative articles in the book, an essay that speaks to my deep connection with my family, the land and the rhythms of the earth.
BD: Your family have been dairy farmers for four generations. How has farming changed since your great-great-great-grandparents were milking cows?
JN: When my ancestors homesteaded in Dakota Territory, they milked cows the same way it had been done for 10,000 years, that is, by squatting beside a cow and squirting the milk into an open bucket.
Modern dairy farmers utilize 21st century technology. Some dairies have milking parlors that can milk dozens of cows at a time. Over the past few years, robotic milkers have come to the fore. These machines can clean the cow's udder, attach the milking unit and apply a post-milking teat dip, all without any direct human supervision. Daily milk production and numerous other data points can be accessed via your PC or your smart phone. The robot will send a text to your cell phone if it needs help with an issue.
Cow comfort is paramount on the modern dairy. It used to be that the cows were cold in the wintertime and suffered through the heat during the summer. Nowadays, dairy barns are climate controlled and some dairy farmers have even opted to equip their stalls with water mattresses. Many dairy operators put electronic necklaces on their cows that will track such things as how many steps the cow takes each day and how much time she spends chewing her cud.
My wife wants to put a similar necklace on me so that she can quantify how much time I spend doing actual work and how much time I waste goofing off. I am adamantly opposed to this idea.
BD: Many of our readers want to know, how exactly do you train a husband?
JN: My wife says that one of the things that first attracted her to me was the fact that I have five sisters and was thus "pre-trained."
From what little information I have managed to gather, husband training is more of an art than a science. It's also an ongoing, never-ending endeavor. I have heard wives say that it can take up to 50 years to get a husband properly trained.
Husbands are actually fairly simple creatures. We respond positively to rewards and have a deep aversion for unpleasant experiences. If you discover a training method that works well for your Golden Retriever, odds are it will also work for your husband.
BD: We hate to ask you this, but what advice do you have for writers?
JN: There are six simple rules to becoming a better writer: read, read, read, and write, write, write.
Read everything you can lay your hands on. Read the greats and the not-so-greats, anything that will stretch your imagination and your vocabulary. Make certain that you consume a healthy dose of poetry on a regular basis.
As a writer, don't be afraid to put yourself out there. Recognize that you are not perfect and will never be able to please everyone. Such is life.
It has been said, "Be bold and mighty forces will rush to your aid." I have found this to be true throughout my years of beginning each week with the words "Dear county agent guy."
Jerry Nelson and his wife, Julie, live in Volga, South Dakota, on the farm that Jerry's great-grandfather homesteaded in the 1880s. In addition to his weekly column, his writing has also appeared in the nation's top agricultural magazines, including Successful Farming, Farm Journal, Progressive Farmer, and Living the Country Life. Dear County Agent Guy is his first book.
JOIN OUR NEWSLETTER TO RECEIVE MORE INTERVIEWS AND TIPS ON HOW TO GET PUBLISHED. 
As soon as we met Jerry Nelson at the South Dakota Festival of Books, we knew he was the real deal.  He has that subtle, dry, Midwestern wit that sneaks up behind you and then whacks you right in the funny bone. His first book, Dear County Agent Guy, will be published on May 3rd. Publishing is a long row to hoe, so Jerry shared his story of how he did it. This column first appeared on Agriculture.com.
---
It's been nearly two decades since I began to do this silly writing thing. During that time, folks have often asked if I had considered publishing a collection of my selected works. This concept had a certain appeal – Fame? Fortune? Exciting new income tax deductions? – so I investigated the matter.
I soon learned that landing a book deal with a mainstream publisher – a publisher who isn't just some guy with a Xerox machine in the trunk of his car – is only slightly less difficult than climbing Mount Everest on roller skates.
So my wife and I began to look into self-publishing. Some very famous writers have gotten their start via self-publishing. The original author of the Ten Commandments is a good example.
While it's unlikely that you'll receive a rejection letter from your self-publisher, self-publishing also has innumerable pitfalls. The main one is the actual publishing process.
I envisioned my wife ensconced in the basement, furiously cranking out copies of my work on a mimeograph machine. Meanwhile, upstairs, I would be slaving over a hot keyboard. It was a daunting proposition, but might be doable so long as my wife's cranking arm held up.
But then fate intervened.
One September day we decided to attend the Festival of Books, a shindig that's put on each autumn by the South Dakota Humanities Council. Call us wild and crazy, but our idea of a good time is browsing through stacks of books.
The Festival featured something called Pitchapalooza, an event that was conducted by the husband and wife team of Arielle Eckstut and David Henry Sterry. Pitchapalooza participants must first buy a copy of Arielle and David's book, The Essential Guide To Getting Your Book Published. Aspiring authors are then given 60 seconds to explain to the room why their book should be published. Beginning… now!
Even though I estimated my odds at somewhere between "none" and "lower than the bottom of a badger hole" I thought it was worth a shot.
I stood up in front of the assembled and dissembled about my columns and the idea of publishing a collection. Arielle and David offered upbeat and constructive advice, but added that nobody publishes collections anymore. Even so, they were kind enough to give me the contact info of a literary agent named Danielle Svetcov.
Danielle cautioned that nobody publishes collections anymore, but nonetheless thought that I should whip up a book proposal. Relying heavily on advice from Danielle and from Arielle and David's book, I hammered a proposal together. When I printed it out, it was as thick as an oak tree.
Danielle suggested that I email my proposal to a handful of book editors. I didn't expect to hear anything back from any of them. This is often how it goes in farming: no matter how hard you work, at the end of the day your wife will still probably tell you to get your muddy boots off her clean kitchen floor.
I was as shocked as the guy who backed into an electric fence when a couple of the editors expressed interest. Danielle grabbed the bull the scruff of its neck and made a deal with Workman Publishing. I later phoned Bruce Tracy, my editor at Workman Publishing. "Nobody does collections anymore," he said. "But we're making an exception for you. You have wonderful stuff and together we make it even wonderfuler."
I felt like a man who had been stumbling around in a barren wasteland when one day, without warning, he spies a unicorn. Things like this never happen. At least not to me.
But there it was in black and white: A contract. A book tour. An advance!
It began to seem really real the day I partook in a conference call that involved my agent in San Francisco and my publicist in Manhattan. I thought, "Whoa! Here I am in the middle of nowhere, talking to both coasts. And all because of this silly writing thing!"
Did I mention that I now have a publicist? Everyone should have a publicist to handle all the tough questions that life throws at you.
One day, my wife demanded, "Why can't you simply put your dirty socks in the hamper?"
"I'm sorry," I replied. "But you'll need to contact my publicist, Chloe, regarding that issue."
I quickly discovered that having a publicist won't get you out of household chores. It was worth a shot.
So here I am at the same old desk I have used for nearly 20 years. In my sweaty paw is a copy of a sparkling new book titled Dear County Agent Guy, which, I have been told, will soon be available in bookstores everywhere.
All because of this silly writing thing.
---
Jerry Nelson and his wife, Julie, live in Volga, South Dakota, on the farm that Jerry's great-grandfather homesteaded in the 1880s. In addition to his weekly column, his writing has also appeared in the nation's top agricultural magazines, including Successful Farming, Farm Journal, Progressive Farmer, and Living the Country Life. Dear County Agent Guy is his first book.
Dear County Agent Guy will be available from Workman on May 3, 2016. Look for our interview with Jerry in the Huffington Post next week.
JOIN OUR NEWSLETTER TO RECEIVE MORE INTERVIEWS AND TIPS ON HOW TO GET PUBLISHED. 
Do you want to get successfully published?  Find an agent?  Attract an editor at a great independent publishing house?  Or do it yourself?  Whichever way your publishing path takes you, your pitch is in many ways the most important arrow in your quiver.  Learn how to pitch like a professional at Pitchapalooza. Like American Idol for books (only kinder and gentler), the winner receives an introduction to an agent or editor that is appropriate for his/her book. Numerous Pitchapalooza winners and participants now have book deals. Pitchapalooza is the brainchild of Arielle Eckstut and David Henry Sterry, co-founders of The Book Doctors and authors of over 25 books including The Essential Guide To Getting Your Book Published. 
BlogHer Pitchapalooza
Now, for the first time, BlogHer is collaborating with The Book Doctors on an interactive online Pitchapalooza.  Writers will send in their pitch, 250 words maximum.  Then, on May 18, at noon (CT) we will randomly select 20 pitches, and read them aloud, one by one.  We will critique them, and explain what's working, and what needs to be improved.  At the end of the webinar, a winner will be announced. Whether you get to pitch or not, this is a highly educational (and entertaining!) experience for writers. All genres are accepted.  Here's a link to the webinar on Spreecast. Anyone can listen in, but you'll need to sign in to Spreecast to ask questions.
The Pitchapalooza is free, but in order to pitch, you must buy a copy of The Essential Guide to Getting Your Book Published: How To Write It, Sell It, and Market It… Successfully. Just send your pitch along with proof of purchase to david@thebookdoctors.com.  This also entitles the purchaser of the book–whether you are picked to pitch or not–to a free 20-minute consultation (worth $100).  The consultation will be set up after the webinar, and will take place over the phone.
UPDATE: We will accept pitches until an hour before we start. 
Who We Are
Arielle Eckstut and David Henry Sterry are co-founders of The Book Doctors, a company dedicated to helping authors get their books published. They are also co-authors of The Essential Guide to Getting Your Book Published: How To Write It, Sell It, and Market It… Successfully (Workman, 2015). Arielle Eckstut has been a literary agent for over 20 years at The Levine Greenberg Literary Rostan Literary Agency. She is also the author of nine books and the co-founder of the iconic brand, LittleMissMatched. David Henry Sterry is the best-selling author of 16 books, on a wide variety of subject including memoir, sports, Middle Grade fiction and reference.  His first book has been translated into 10 languages and optioned by HBO, his latest book was featured on the cover of the New York Times Book Review.  They've taught their workshop on how to get published everywhere from Stanford University to Smith College. They have appeared everywhere from The New York Times to NPR's Morning Edition to USA Today.
JOIN OUR NEWSLETTER TO RECEIVE INFO ON PITCHAPALAOOZAS AND TIPS ON HOW TO GET PUBLISHED. 
It's pretty rare when we, The Book Doctors, are reading the same book. Arielle tends to love books written by people who've been dead for several hundred years. Or doorstop-sized biographies, and giant non-fiction tomes about people doing bad things, like the brilliant book about Bernie Madoff, The Wizard of Lies. I tend to gravitate toward books with tragically flawed heroes and gorgeous mysterious dames who are never quite what they seem to be at first blush. I tend to like bullets, bombs, uncontrollable passions, epic gruesome one-of-a-kind murders. Raymond Chandler, Cloud Atlas, Game of Thrones. But we both absolutely adored Dear Committee Members by Julie Schumacher. We love it so much we've become evangelists for the book, telling everyone who will listen that they MUST read this novel. When you read it, you'll find out why. So we decided we would interview Julie and see what she had to say for herself.
To read the full interview on the Huffington Post, click here.
ARIELLE: Because we edit books, we're always interested in how a novel is constructed. Yours is one of the most brilliant constructions that we've ever seen! You've managed to write a novel that is made up solely of recommendation letters from a Professor of English at a University. It's a brilliant high-concept idea, but it's one that seems impossible to pull off before you read it. We were wondering how you conceived of the idea and how you constructed it?
JULIE: The idea came to me sort of accidentally. I was teaching an undergrad fiction class at the University of Minnesota, which I often do, and I was telling the students that typically we don't start with plot and structure, but sometimes if you're stuck, you might try to begin a short story or a short work of fiction by coming up with some kind of format. Maybe you could come up with a short story in the form of a to-do list. Or a series of definitions. Or there's a couple of pieces of fiction written in alphabetical order. Is there some way in which they could jumpstart and experiment with something by coming up with a form first? And one of the students asked me, "Is this something you usually do?" And I said, "No, actually, I never do that. I don't start with structure. It's not the way I write. I always start with character." And they kind of pushed me on it. And someone asked, "Well, if you were going to do that, what would you do?" So I said, kind of facetiously, "Well, something in the form of letters of recommendation because I always write them for you people."
DAVID: That's hilarious! So what happened next?
JULIE: I was thinking about the idea and didn't know if it would be feasible or doable. I told the idea to a colleague, and he said, "I hope you're going to do that." And I thought, well, maybe I could just give it a whirl. I realized pretty early on the two major challenges would be: One, how do you make the letters stick together? Where's the narrative glue? And two, how do I portray my main character if he's supposed to always be invisibly describing other people? He's supposed to be behind the scenes as an author of these letters, rather than on stage. But I thought, having written a zillion letters myself, just finding them frustratingly dull and full of praise but also very boring at the same time that I could create a guy who would just insert himself all over the place. Talk about himself when he's supposed to be talking about other people. I thought that could actually be good fun!
ARIELLE: What were your next steps?
JULIE: I decided to try to write a few pages a day and see if it went anywhere, and if it didn't, I'd throw it away. I started it in the summer, and probably by the end of the summer I had a good piece of it done. And I was having the time of my life writing it. I loved writing this book. I had so much fun. Writing is not always a good time, you know? But this was a great time.
ARIELLE: Did you already have an agent? And if so, at what point did you talk about the idea or send some pages, and what was his or her reaction?
JULIE: Yeah, I do. I'd been trying to get her to sell a collection of short stories, and she was giving me the big yawn.
DAVID: Yeah, good luck with that. You had already written a number of books that had sold, right?
JULIE: Yeah. I had two books for them that were out of print, then I had written five novels for kids. In part because my own kids were young, and I was reading what they were reading. I was urging them, "Why don't you try this book or that book?" and that was where my mind sort of was. Because my agent was not terribly excited, to say the least, about my short story collection, I wrote to her when I was about half done with Dear Committee Members, and said, "Maybe they would want my stories if they knew I was working on a novel as well." She said, "Well, what are you working on?" And I said, "Well, it's kind of a weird thing, it's not done." And she said, "Send it to me anyway." I was kind of nervous sending it to her because I thought maybe it's just amusing to me, and anybody else will think it's a dumb idea. But she immediately wrote back and said, "Forget your story! We'll sell this!"
ARIELLE: And did you pitch her the idea over the phone or an email before sending her the manuscript?
JULIE: No, no, I didn't.
ARIELLE: David and I both heard Maureen Corrigan review your book on Fresh Air while driving and we were both so intrigued we went out and bought the book.
DAVID: It was an incredible review. It was basically a letter of recommendation for your book!
JULIE: I was so thrilled with that review. I think I was in the car too, but I must have been listening to another station. My sister called me and was shouting over the phone at me. "Turn the radio on!"
DAVID: One of the things I love about the book is the way that we watch not only the Creative Writing department, but this man himself, deteriorate through the course of these letters. Was this a conscious decision, or did that just come about as the book went forward?
JULIE: I think his deterioration came about as I was writing the book. I realized early on, "Okay, I've got to have several people that he writes to more than once, so it'll stick together. I started out with his poor student Darren."
DAVID: We won't give away what happens. I'll just say, poor schmuck!
JULIE: Yeah! And then I thought, "Okay, he's got to have an ex," so I added Janet. And then I thought, "I should have some backstory to him," so I created the seminar and his pals from that time. But I wasn't really sure. I did start to worry when I was about halfway or two-thirds of the way through. Is he just going to seem monochromatic? So I thought, "Okay, I've got to kill Darren off."
DAVID: Well, you just gave it away!
JULIE: Actually, I had an argument with the editor when he bought it. Again, I had sent the agent the first half of it that was finished. The back half was in draft form, I was fairly sure at that point what was happening. But it wasn't polished enough that I wanted to send it anywhere. And the editor called me up and said, "What's gonna happen at the end?" And I said, "Well, I'm going to kill Darren off." And he said, "Oh no no no. Don't like that idea." And I said, "Well, Darren's going."
ARIELLE: Wait, so you sold this on half a novel?!
JULIE: Yeah!
ARIELLE: That's wonderful and very unusual. How did the editor influence what you ended up writing in the second half?
JULIE: I had long conversations with the editor about what was going to happen. And he was worried about Darren. He wasn't sure that was going to be justified. And he was also worried that there wouldn't be any sort of change in Fitger (my protagonist) himself. He wanted me to include a letter written by someone else that would recommend Fitger for something. And I kept saying, "No no no, I don't want to do that. I want them all to be outgoing because I thought that would make him seem lonelier somehow." He said, "Okay, you can kill Darren off, but I still want somebody to write a letter for Fitger." And I said, "No no no no no." But we did finally compromise with the letter at the end, in which Fitger quotes someone saying about him: "He's not as much of an ass as he thinks he is."
DAVID: Had you worked with this editor before?
JULIE: No. So it was kind of nerve-wracking.
ARIELLE: So what happened? It was sent as an exclusive?
JULIE: No, she sent it to four or five places. I think one or two of them thought about it and passed. And there were two that did want it at the end. Doubleday was one. And I talked to both editors. That had never happened to me before. It was terrific.
ARIELLE: Who was your editor?
JULIE: Gerald Howard.
ARIELLE: Oh, lucky you!
JULIE: Yeah it was really lucky. But again, I didn't know him at all. And I had never met him. And I was kind of nervous as I was finishing this thing. But it turned out to be a really good editing relationship.
DAVID: Fitger's character is so unlikeable in certain ways. He's a liar. He's petty. He's narcissistic. But in the end, you kind of end up loving the guy because his heart seems to be in the right place in many ways.
JULIE: I definitely see him that way. I know there's been a few people who've read it who clearly see him as a 100 percent curmudgeon. Just a jerk. They would want to avoid him. But no! He's sorely lacking in diplomatic skills, and tact, and some common sense. But he cares about things people in the arts care about. And he does care about his students. And I think any shift at the end is demonstrated in the fact that he does start to recognize that he's not done right by Darren. And he should have said to him early on, "Bad idea. It's a bad book." And he didn't. He was selfishly advocating for Darren in part because it was sort of a vicarious relationship, and selfishly he wanted his program to live on, and Darren's his last chance.
ARIELLE: I just want to go back to one thing, because we get this question from clients all the time about, "How do I say no to my editor, and when do I say no?"
JULIE: I think that's really hard. In the past, I think it was the second story I ever published, I was 28, 29 years old, and had a really bad experience where an editor just ran roughshod over my story in a way I thought was offensive. And in retrospect, I think I should have just said, "No, you can't do that to my story." But you know, I was 28, I really wanted a credit and something on my resume, and I let him screw with my work. I think right now, I'd say, "I'm taking it back." But back then, I didn't have the wherewithal to do it. But most of the time, everything other than that one story, I've had really good experiences with editors. In the kid-book world, the editorial hand is extremely heavy. I think I'm not the only one who's found that. You send in your completed manuscript and feel very happy about it, and they say, "Oh, we still like your book. We're so excited!" And then they send you a 12 or 15 page letter. "Here are the things we're really excited to see you do." So those were sometimes excruciating to receive, and I would get snarly and defensive and take long walks for a few days, and then would realize, well, they were right. Ninety percent of the time, I was just going to do what they asked.
ARIELLE: Gerry Howard is a guy with best-sellers longer than both of his arms. What, in that case — I'm sure you agreed to many of the changes that he made — but what was it in the places you did say no, that made you say no?
JULIE: The only one that was of consequence was his desire for somebody to write a letter for Fitger at the end. He pressed on that and pressed on that, but when I suggested a compromise, and wrote it in, he said fine.
DAVID: But killing off Darren is also a huge thing.
JULIE: Yeah, and he did not like that idea. But once I sent him the completed manuscript, he went, "Oh okay. I see what you want to do. That makes sense." When I talked to him on the phone after he was thinking about buying it based on the first pass, he said to me, "I'm a reasonable person. I'm not going to ask you to do things to your book that you think are going to ruin it. We'll be able to talk about ideas. We'll bat things back and forth. I want you to be able to trust me." He was great.
ARIELLE: So, Professor Fitger is very helpful to his students who want to get their books published. But we've found that, typically, there's a lack of education, or even just snobbery, by academic and MFA programs about how to get published. I'm wondering how you prepare your students for the very harsh realities of today's publishing world.
JULIE: I don't know. I haven't found any snobbery. I've certainly found among creative writing faculty people who say, "Let's bring editors and agents in here, let's help with the professional life of the writer." And on the other hand, some faculty who say, "Let's create a more sheltered environment in which people can purely work on their writing, and worry about publishing, et cetera, later. Now is not the time to be thinking of marketplace issues. Now is the time to be writing. Let's consider this a sort of retreat." I understand both those points of view. I think some programs in particular, Iowa and Columbia – Iowa because it's Iowa, Columbia because it's in New York – are very good at bringing in agents, editors, et cetera, to look over people's work. I've certainly had students who, when we have occasionally brought in editors to the U of M, say, "I don't want to meet with them. I'm busy on my novel. I can't do that right now." Which I totally respect.
ARIELLE: And do you, for example, teach people how to write a proper query letter? Or do you give wisdom from your own experience of having books published? As we all know, you can have a perfect book that doesn't get published.
JULIE: Yeah, definitely. I don't teach to a whole group of people how to write a query letter. Or here's how to find an agent. Here's how to self-publish. I would say on a more individual basis, "This book is on its way to being terrific. I don't think it's there yet. I don't think you're going to profit by sending it out right now. I think you need more time." In the rare case where people are ready to sell something while they're still a student, I and other faculty will try to hook them up with an agent.
ARIELLE: You do? Oh, that's great!
DAVID: And how did you make the leap from writing for adults to writing for kids? Did you find it a difficult transition, or what?
JULIE: For me it wasn't hard at all because the short stories I had been writing, and many of which were in my first book of short stories — first and only so far!– were about parents and kids and families. A bunch of them had child narrators. It felt to me like a small or relatively subtle shift to go from writing about children for an adult audience to writing about children for a younger audience. I think in Kid Lit there's a greater directness in plot and structure, and a greater emphasis on, y'know, what happens next.
DAVID: Action.
JULIE: Yeah. I had started working on the first kid book I wrote, and realized I am not good at plot. I really needed to teach myself how to do it. Again, my own kids were young. I was reading aloud to them, reading E.B. White. I must've reread Charlotte's Web ten times. My kids love that book. I thought, here's a plot, clicking into place like little Lego pieces. A leads to B leads to C. I'm going to teach myself how to do this. I'm going to learn cause-and-effect in narrative. And I'm going to build a book. And I very, almost mechanically, outlined a book. Conflicts would start on page one. There's a mother and a daughter disagreeing. Each chapter was going to be 8 to 10 pages long. There were going to be fifteen chapters. I thought, "It's probably not going to be any good. I'll probably just toss it away. But I'll learn something!" And at the end of the year, I had written a book, and I really liked it! Then I kind of fooled myself into thinking it will be so easy writing children's books, y'know? Every new project refuses to cooperate in its own unique way.
ARIELLE: We saw that you're teaching a course on the child narrator. And you sort of answered this question, but we're curious about, for you, what separates YA from adult fiction if you have a child narrator? Prep, for example, was published as adult fiction.
JULIE: I think that's a really interesting question. I taught a class on child narrators. Again, I think it's a matter of emphasis. You would read something like Push by Sapphire and simply because of the subject matter, the sexual violence, you would decide, not for a kid. But The Curious Incident of a Dog in the Nighttime was published in Britain in two simultaneous editions with two different covers. One for kids, one for adults. Same book. In the U.S, for whatever marketing reasons, it was decided that it was for adults, but eventually kids started reading it anyway. There's this whole crossover phenomenon. To me, typically, the hallmarks of a kid book are a greater directness, in plot and structure on the one hand, and maybe in the emotions on the other. I just reread The Yearling. I haven't read it in ages, and it's a beautiful thing. There's nothing in that book that would not satisfy an adult reader. But it's not as subtle, emotionally. As an adult you can feel that your emotions are about to be worked on in a particular way, but it's no less beautiful or literary for that.
DAVID: We hate to ask you this, but what advice do you have for writers?
JULIE: Oh, persistence. I just think persistence is key. At some point, in the dark of the night, you ask yourself, "Am I more foolish for continuing along this path and hoping, or would I be more foolish for giving up?" You don't know sometimes.
DAVID: Yeah, there is an element of blind faith, isn't there?
JULIE: Yeah. It is about blind faith, and believing in yourself. I think part of that is you want to believe in yourself not because you are sure that vast success is on its way, but you're sure that this matters to you. And that it will offer you some reward even at its most frustrating. There will still be something in it for you.
Julie Schumacher graduated from Oberlin College and Cornell University. Her first published story, "Reunion," written to fulfill an undergraduate writing assignment ("tell a family tale") was reprinted in The Best American Short Stories 1983. Subsequent stories were published in The Atlantic, MS, Minnesota Monthly, and Prize Stories: The O. Henry Awards 1990 and 1996. Her first novel, The Body Is Water, was published by Soho Press in 1995 and was an ALA Notable Book of the Year and a finalist for the PEN/Hemingway Award and the Minnesota Book Award. Her other books include Dear Committee Members, An Explanation for Chaos, and five novels for younger readers, all from Delacorte. Ms. Schumacher lives in St. Paul and is a faculty member in the Creative Writing Program and the Department of English at the University of Minnesota.
Join our newsletter to receive more interviews and tips on how to get published.