The Book Doctors first met Ylonda Gault Caviness when she won our Pitchapalooza at Words Bookstore in Maplewood, NJ. We were immediately struck by her presence, authority, wit, style, and the way she could string words and ideas together in exciting ways. We're very excited her book Child, Please: How Mama's Old School Lessons Helped Me Check Myself Before I Wrecked Myself is out, and we thought we'd pick her brain about the process of getting successfully published. To read on the Huffington Post, click here.
The Book Doctors: When did you start being a writer and how did it affect the way you see the world?
Ylonda Gault Caviness: I started being a writer at age 8 or so. I was in an all-white school at the time–which wasn't as traumatic as you might think. I was treated warmly by 98 percent of the kids there. But a not-so-silent minority did call me the N-word occasionally and I could tell that a couple of teachers either felt sorry for me or didn't quite know what to feel. So I always had this sense of "other-ness." Writing assignments were my absolute favorite part of the day. In hindsight that's not saying much because the other parts we were filled with things like either attending mass or reciting the rosary–honorable activities, of course, but at 8 or 9 not so much.
Still, writing made me an observer of life. It's made me someone who tends to focus on the details and minutia of life. I blame all my most annoying qualities on the fact that I have a writer's view of the world. I don't remember a time when I didn't see myself as a writer. It's the only thing I ever wanted to be. Well, there was a brief period when I endeavored to be Samantha Stephens. I was young and I thought Bewitched was a career option, like being a nurse or teacher. To my mama's credit, she never dissuaded my aspirations. Never let on that despite all my nose twitching–practice, in this case, would not make perfect. Nor was there the most remote likelihood that a little black girl would grow up to be a white woman. I guess Mama didn't want to be a dream killer. Either that, or she was paying me no mind. In hindsight, it was probably the latter.
TBD: When did you start being a mom and how did it affect the way you see the world?
YGC: Although the first of my three kids was born 16 years ago, I don't think I really started being a mom right away. I was physically caregiving. But I don't think I became fully present in mom-dom until much later. Until recently, Mother's Day seemed to me a holiday for veteran moms. Even when my third was born in May 2007–two days before Mother's Day–I was singularly focused on my mama, who was visiting us at the time. In my head, I hadn't yet earned bona fide, official motherhood status yet.
As my oldest kids grew into pre-adolescence I think I gained a much deeper understanding of who they were as people. And it became really clear to me that it was my job to let them grow into who they were meant to be–not some pre-determined notion of who they SHOULD be. When I started to take my hand off the wheel is when I started to see that they were already all that–and a bag of chips. For example, it became clear that the eldest one didn't need expert tips to make her strong. I thought she was a big ole sassy pants, but she actually has all the best qualities of an independent person who can resist peer pressure. My younger daughter didn't need to learn empathy; she came here with a sensitive heart. Same for my third, who is one of the most kind and generous people I know.
TBD: When did you start being black and how did it affect the way you see the world?
YGC: I'm really fortunate that I've been so black for so very long. And I was born during a time when, as far as I could see, anybody who was anybody was also black. In the early 70s, there was the Black Panther Party–badasses, Mavis Staples, Curtis Mayfield and–forget Beyoncé; I don't care what Jay Z says–the baddest chick in the game was and still is Pam Grier. I mean, to have anything at all in common with Pam Grier clearly made me a bad mamma jamma by association. So I think growing up black gave me confidence and strength and a fighter's mentality. I recall so clearly James Brown singing on the radio songs like "I'm Black and I'm Proud" and–my fave–"I Don't Want Nobody to Give Me Nothin'. Open up the Door I'll Get It Myself."
These days a lot of people, especially famous people, will say "don't label me as black; I'm a person." And I get that in a way. But I'm really into being black. I feel like it makes me wise; makes me strong; makes me creative; and makes me cool. Of course, one need not be black to have all these great qualities. But if you really own your blackness, you see it as an attribute not a burden. So I'm very happy to be called black.
TBD: What were some of your mother's mothering techniques?
YGC: Not sure it was a "technique" so much. But Mama rarely paid us any mind. The beauty of that approach was that we knew our place. We never thought we mattered all that much to the world unless we achieved something. Kids now seem to get major props just by virtue of the fact that they exist. Kids in the playground are surrounded by moms cheering their descent down the slide: "Yay, Sofie. You've mastered gravity!" My brother, sister and I knew that we had to earn praise. She was not cheering our descent down the slide. She wasn't giving us extra cookies for doing well in school. Or worrying over us, which forced us to figure life out. It seems harsh by today's standards, but it was–from what I gathered–pretty much the same in all of my friends' homes.
TBD: How did you develop your writing skills?
YGC: If I have a skill at all, I think it's that I know how to work relentlessly to place truth at the center of anything I write. Pretty prose is great. And I love a good turn of phrase as much as the next person. But in the end, if it's not really, really real, I know I have to dig deep and maybe even start all over from scratch. My life as a writer is very tortuous because of it. Mama–being the cut and dried person she is–used to say to my siblings and me: "If you'll lie, you'll steal." She always made you feel so worthless and despicable–even if you told a little bitty lie about eating the last fig newton or some such that I guess it stuck with me.
But when you think about it, if you can't tell the low-down and dirty truth about yourself, at least as much as you know of it, why bother? Who are you helping? I'm not saying I'm some kind of superhero, but I honestly believe my writing is supposed to help people. It's supposed to touch somebody in a dark corner of their heart and heal a wound. Anyone who knows me knows that I'm a sort of weird, confused and broken soul. I know I'm charged with sharing that.
TBD: Your book started out as a general parenting book, not necessarily about race. How did it become a memoir that has so much about race in it?
YGC: I didn't realize when I started writing the book how much of my motherhood was rooted in my blackness. Like anyone, my mother played a huge role in how I mothered and her experiences, growing up in the Jim Crow South and such, clearly shaped her parenting.
What I learned in the writing of my memoir, though, is that one of the things that makes our country great is the mix of cultures. They don't exactly melt into a pot, though. And that's not a bad thing. We bring cultural differences to our cooking. We bring cultural differences to celebrations and holidays. And, guess what? Although we don't talk about it much, we bring cultural differences to child rearing. My hope is that we can lift up those differences and begin a new conversation, instead of pretending the differences don't exist.
TBD: What was it like writing for The New York Times?
YGC: It was cool, because I didn't know I was going to be picked up by the New York Times. I wrote my essay with the idea that I would submit it to a bunch of outlets. Had I known I'd be writing for the New York Times going into the whole process, I might have been intimidated. And the end result might not have been so bold.
Ignorance truly can be bliss. Once the Times accepted the piece and I went through the editing process, I am not sure I understood the power of it all. And, it's funny. At every turn a part of me kept thinking someone high up on the Times masthead was going to come along and say, "We've changed our minds. This piece sucks."
TBD: How did you get your book deal?
YGC: I won a Pitchapalooza event–which is sort of like American Idol for authors, in Ridgewood, NJ. It was crazy: a room filled with, like 200, would-be authors. And each contestant got a number. Then one by one, you get up in front of the crowd and pitch your book idea to a panel of judges made up of publishing pros.
There is no Simon Cowell and none of the panel members call out "Yo, dog!" But you and your wife Arielle Eckstut definitely have a shtick. And I remember being so nervous! I practiced for hours. And I rolled up in there with my writer's group crew in tow. For me, I'd already won simply because I fought my doubting thoughts and got up to participate. That's why, at the end, when the winner was announced I sort of looked around–waiting for this Ylonda Gault person to stand up. Then I suddenly realized it was me! I was the Ylonda Gault person–the winner.
From there Arielle worked with me to whip my proposal into shape. And it's important to note that the book I pitched was not a memoir. I had absolutely no plans to tell my story. I was just going to write a parenting book and include a few personal anecdotes. It was Arielle who insisted that the personal stuff was the actual book. It took me about a year to come up with and write the Child, Please proposal. Then Arielle introduced me to Jim Levine, of Levine Greenberg Rostan–her mentor.
TBD: How did you go about developing your platform?
YGC: Hell if I know! Seriously, each time I took a job or an assignment I thought I was simply going from one job to another–not at all conscious of any sort of platform. I laugh my butt off when people say, "Wow! Your resume is great!" I think to myself: "Where were you in 2009 when I was laid off?"
I think the best thing anyone can do–and this sounds corny, I know–is do the work you believe in. And stick with it.
TBD: What do you do to make a hook that gets your book everywhere from National Public Radio to Essence magazine to The New York Times?
YGC: In no way did I get her alone, first of all. I have no formula. A lot of this stuff is just how the stars align in a certain moment in time. It's not something you can forecast really. It's like that Kanye West & Drake collabo, you know? Blessings on blessings on blessings. There are wonderful people all around me. I'm really fortunate that smart people, like Arielle Eckstut, helped me navigate the book proposal process. I have Jim Levine, the agent of agents, who has believed in me from the start. And Tarcher, the Penguin imprint, has the best editor in the game in Sara Carder. She has the support of publisher, Joel Fontinos. And the publicity team, Brianna Yamashita and Keely Platte, "got" Child, Please from the word "go." Everyone did, really.
TBD: What advice do you have for writers?
YGC: You've gotta go for what you know. It's the only way to be truly authentic. And if people don't get it, the hell with them. You have to keep on keeping on.
TBD: For mothers?
YGC: Oh my goodness, I just realized, it's the same drill! Following your instincts in everything. Mothering is a heart experience more than anything. So I follow my heart. I figure, even if I'm wrong (and I am, often) I have peace of mind. And I truly believe if I have honorable intentions that will be rewarded some how. I don't believe kids know how good you are at this. It's not like another mom took the stage before you and killed it–left the crowd screaming for more. But they can totally tell if your heart is not in it.
And in the end, I think we want them to see our truth. So they'll know how to honor their own.
Ylonda Gault (@TheRealYlonda) is an author, veteran journalist and education advocate. Over the course of her 20-year print and digital magazine career, she has been a senior producer at iVillage; lifestyle and parenting editor at Essencemagazine. CHILD, PLEASE: How Mama's Old-School Lessons Helped Me Check Myself Before I Wrecked Myself is her first book.
Gault's feature writing and editing has appeared in a variety of publications including The New York Times, Redbook, Health and The Huffington Post. Best known for her coverage of family, parenting, women's and lifestyle topics, she has been a frequent guest on NPR, TODAY, Good Day New York ABC News and other broadcasts. She lives in Northern New Jersey with her three amazing children.
Arielle Eckstut
,
author
,
author platform
,
authorship
,
Child Please: How Mama's Old School Lessons Helped Me Check Myself Before I Wrecked Myself
,
David Henry Sterry
,
Get a book published
,
how to get published
,
memoir
,
Motherhood
,
Parenting
,
pitchapalooza
,
the book doctors
,
writing
,
writing tips
,
Ylonda Gault Caviness
Montclair's own
Ylonda Caviness won our last NJ Pitchpalooza for her book "Child Please!" Now she's not only a published author with Penguin, but the TV rights were just bought by Fox Searchlight and the pilot is already being written. She's just the latest Book Doctors Pitchapalooza success story!
WHAT: Pitchapalooza is American Idol for books (only kinder & gentler). Twenty writers will be selected at random to pitch their book. Each writer gets one minute—and only one minute! Dozens of writers have gone from talented amateurs to professionally published authors as a result of participating in Pitchapalooza, including Genn Albin, our KC winner who got a 3-book mid-six figure deal with Farrar Straus & Giroux.
WHO: Arielle Eckstut and David Henry Sterry are co-founders of The Book Doctors, a company dedicated to helping authors get their books published. They are also co-authors of The Essential Guide to Getting Your Book Published: How To Write It, Sell It, and Market It… Successfully (Workman, 2010). Arielle Eckstut has been a literary agent for over 20 years at The Levine Greenberg Literary Agency. She is also the author of nine books and the co-founder of the iconic brand, LittleMissMatched. David Henry Sterry is the best-selling author of 16 books, on a wide variety of subject including memoir, sports, YA fiction and reference.  His first book has been translated into 10 languages and optioned by HBO, his latest book was featured on the cover of the Sunday New York Times Book Review.  They've taught their workshop on how to get published everywhere from Stanford University to Smith College. They have appeared everywhere from The New York Times to NPR's Morning Edition to USA Today. .
HOW: At Pitchapalooza, judges will help you improve your pitch, not tell you how bad it is. Judges critique everything from idea to style to potential in the marketplace and much, much more. Authors come away with concrete advice as well as a greater understanding of the ins and outs of the publishing industry. Whether potential authors pitch themselves, or simply listen to trained professionals critique each presentation, Pitchapalooza is educational and entertaining for one and all. From Miami to Portland, from LA to NYC, and many stops along the way, Pitchapaloozas have consistently drawn standing-room-only crowds, press and blog coverage, and the kind of bookstore buzz reserved for celebrity authors.
PRIZE: At the end of Pitchapalooza, the judges will pick a winner. The winner receives an introduction to an agent or publisher appropriate for his/her book.
PRICE OF ADMISSION: To sign up to pitch, you must purchase a copy of The Essential Guide To Getting Your Book Published. Anyone who buys a copy of receives a FREE 20 minute consultation, a $100 value. If you don't want to pitch, the event is FREE.
WHEN: Oct 25, 2pm
WHERE: Montclair Public Library http://www.montclairlibrary.org/
50 South Fullerton AvenueMontclair, NJ 07042 973-744-0500
Washington Post: http://thebookdoctors.com/the-book-doctors-pitchapalooza-in-washington-post
New York Times article: http://tinyurl.com/3tkp4gl.
Pitchapalooza mini movie: http://bit.ly/vm9YSu
Pitchapalooza on NBC: http://thebookdoctors.com/the-book-doctors-pitchapalooza-on-nbc-television
Here's what people are saying about Pitchapalooza:
"We came to Pitchapalooza with an idea and six months later we got a book deal with a prominent publisher. We simply couldn't have done this without this opportunity and without David and Arielle. We had been working on this project for several years, on our own, and struggling without any guidance. We were really discouraged by the entire process. Winning Pitchapalooza, and working with these two, really helped us focus and renew our enthusiasm in the project. And now we're going to be published authors!"—Nura Maznavi and Ayesha Mattu, Pitchapalooza winners Litquke, San Francisco, Oct. 2010
Here's what people are saying about The Essential Guide To Getting Your Book Published:
"I started with nothing but an idea, and then I bought this book. Soon I had an A-list agent, a near six-figure advance, and multiple TV deals in the works. Buy it and memorize it. This little tome is the quiet secret of rockstar authors."—New York Times best-selling author Timothy Ferris, The 4-Hour Workweek: Escape 9-5, Live Anywhere, and Join the New Rich,
The Book Doctors were lucky enough to get to keynote the New England chapter of the Society of Children's Book Writers and Illustrators. If you are in any way, shape, or form interested in writing a book for kids, you're crazy not to hook up with this organization. There's so many smart, encouraging, inspiring, learned people both teaching workshops and attending them. This year we were fortunate enough to meet one of the founders of SCBWI, Stephen Mooser, himself the author of over 60 books. So we thought we'd pick his brain about the intersection of books, kids and writing. To read on the Huffington Post click here.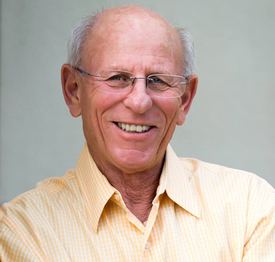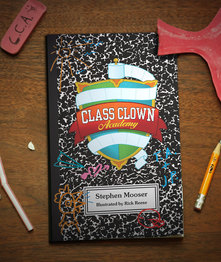 The Book Doctors: How did you get started as a writer?
Stephen Mooser: I have a degree in film from UCLA and another from UCLA in Journalism so though I was not a very good filmmaker, I discovered that what I really liked was stories, and had always been writing stories as I grew up. After a three year stint in various jobs, including two of those years looking for treasures in Utah and Panama, also unsuccessfully, I got a job writing a reading program for a major publisher. Over five years I wrote almost 250 books for a program that, after a run in schools, became the basis for Learning Company's Reader Rabbit — also at that job I met a fellow writer, Lin Oliver, and together we started the SCBWI in 1971.
TBD: What were your favorite books growing up, and why?
SM: I loved adventure — so Treasure Island may have been my all time favorite book, but I also read lots of science fiction, 2 newspapers every day, and lots of nonfiction, especially true stories of weird and strange events and people. Many of these interests eventually found their way into my books for children.
TBD: How did you get started in the book business?
SM: Writing the Reading Program and starting the SCBWI opened the door to publishing for children. Even from the organization's early days I met generous and talented authors and agents who mentored me. Sid Fleischman became a mentor and lifelong friend and helped me with what became my first published book, 101 Black Cats, for Scholastic with illustrations by Quentin Blake.
TBD: How did you go about starting the Society of Children's Book Writers and Illustrators?
SM: As I mentioned above I met Lin Oliver while we were writers on the Reading Program. We looked around for an organization to join and when we discovered there was nothing out there, we took out an ad in Writers Digest and a week later had our first 5 members. What we had not realized was what a wonderful community we had tapped into. The SCBWI, save for a small paid staff, is entirely made up of volunteers who run our 100 plus chapters around the world because they care about literacy and creating great books for children — without them we never would have grown to more than 22,000 members today.
TBD: Tell me about Class Clown Academy, it's such a fun book!
SM: I have published more than 60 books for children, picture books, nonfiction, middle grade series and some novels, but when I began writing Class Clown Academya few years ago I found myself truly enjoying myself. Perhaps it was because I'd been a class clown myself, but primarily because I thought the short chapters that make up the book were really funny–my agent had described the manuscript as Wayside School meets Animal House–which I think is an apt description. I was disappointed then that my traditional publishers were not interested in the subject–because, as one said, teachers don't like class clowns, and teachers buy books. Despite my protests that my Class Clowns just keep school on a light note and are not the disruptive troublemakers some confuse with a funny student. In any event I decided I wanted the book to find an audience and so put together a team of editors and designers, and an artist, and brought it onto the market.
TBD: What made you decide to develop an App for this book?
SM: Once I had the book I knew I needed to build a virtual school and so put together a team of animators and programmers and built and you can find the App in the Apple Store. The school has a very funny film in the CCA Theater called "Farts and You," has a wacky science lab, a music room where you can play, and record, a concert on whoopee cushions and a student store where you can buy Class Clown Products — and, outside the Principal's Office in the Diploma Mill you can print your own degree bestowing on you advanced class clown privileges. Over time I hope to organize an association of former class clowns and hold a convention. That should be quite an event, unruly, unpredictable and uproarious.
TBD: What do you think about the way the publishing business has changed since you first got into it?
SM: In some ways the changes have been profound–the consolidation of publishing houses into 4 or 5 giant corporations, and their desire to find and publish a blockbuster franchise such as Harry Potter and Hunger Games has been the most visible–but underneath it all the publishing houses are still populated by smart, dedicated editors who look for and publish wonderful books by some incredibly talented writers and artists. Writers and artists who in the past would have turned up their noses at the thought of writing a "kiddy book" have now discovered what a unique art form in particular a picture book can be. And the result is that we are in a Golden Age of children's books.
TBD: What things do you see successful authors doing? Conversely, what are some of the mistakes you see writers make?
SM: To be a successful author today you have to also be an active advocate for your book. Publishers don't have the staff or funds to properly promote any but the biggest books. Of course, you have to start by writing a good story.
I suppose one mistake writers make is writing for the current trend–if you even see there is a trend you are already too late. Write what makes you enjoy the process then, whether that sells or not, you have (1) had a good time and (2) learned a few things along the way that can only make you better at your craft.
TBD: What do you think is the value of a writer joining SCBWI?
SM: First, joining shows you are committed to better yourself as a professional, and you will immediately have access to scores of publications on every subject from lists of publishers and agents, to marketing tips, to ideas on craft and options regarding independent publishing. And of equal importance, you will find yourself part of a worldwide community of supportive writers and artists who can connect with in person at our many events or online.
TBD: We hate to ask you this, but what advice do you have writers?
SM: My advice is for the new writer just entering the field. The competition is stiff–publishers get tens of thousands of manuscripts every year so you have to give them something that they have never seen before. I go to the movies once a week and I enjoy many of them, but most of them are just a variation on a theme–but every once in a while I see something that knocks me out–Star Wars, Pulp Fiction, Moonrise Kingdom were for me those films. If you come up with something fresh, whether a story idea or a character or an art style, you will sell that book even if you don't have a track record or an agent. So, think hard, study hard and work hard and you will succeed–I promise you–in my forty plus years of children's books I've seen that hundreds of times.
Stephen Mooser is the author of more than 60 books for children from picture book titles such as The Ghost with the Halloween Hiccups, to nonfiction, Lights! Camera! Scream!, series and chapter books, The All-Star Meatballs, The Treasure Hounds,The Creepy Creature Club, Goofball Malone, and novels such as The Hitchhiking Vampire and It's A Weird, Weird School. His most recent title is Class Clown Academy which accompanies his interactive online virtual school. A former filmmaker and treasure hunter, many of his adventures have found their way into his books. Among his awards is The Christopher Medal for The New York Kids Book and a 2010 Eric Carle Honor Award as a Mentor. He is co-founder, with Lin Oliver, of the Society of Children's Book Writers and Illustrators, and currently serves as the organization's President. 
As we freeze in a winter wonderland (or a frozen wasteland depending on your point of view) and dream of spring springing, we are positively jubilant that we've turned in the final draft of the Third Edition of The Essential Guide to Getting Your Book Published. So we thought we'd give you a little preview. If you want to get successfully published, then this info is a must read and one of our most important updates in the new edition.
Many authors neglect to put crucial information in their author profiles on social media platforms, if they even put up profiles at all.  "You only get so many owned or controlled presences online," says Peter McCarthy, of the Logical Marketing Agency, a digital marketing company for the publishing industry. That's why you want to make sure to have in-depth and well-thought-out profiles on Google Plus, Amazon, Goodreads, and LinkedIn. Not only do you get to decide what to put in these profiles, but you also get to take advantage of the fact that Google ranks these sites highly for searches. So let's say, someone is looking for a book on how to get published. If I have profiles on all these sites with well-chosen keywords and phrases on this very subject, The Essential Guide to Getting Your Book Published is likely to come up higher in this person's search than someone else's book on the same subject. And the higher up you can get on Google searches relating to your book, the more books you're likely to sell.
But don't put up the exact same author profile on all four sites. Differentiate slightly among them so that you can broaden the number of searches that might find you. Within Amazon, for example: Because people visit Amazon to buy stuff, your profile should facilitate those transactions. You want to be much more specific in describing the types of books you write. On LinkedIn, which is mostly for professional networking, you want to be more focused on credentials: Why should a reader trust you on your area of expertise? On Goodreads, which is more social in nature, you can be more informal and talk about your kids, your dog, and the books (preferably within your subject area/genre) you love and admire. On Google Plus, where biographical data help Google identify you in searches, it's just the facts ma'am.

Find out more about author profiles and check out the rest of the updates we made in our new edition in May!
This post is an excerpt from our newsletter. Check out our full newsletter and sign up to get more information on how to get published successfully. 
Kathy Kmonicek for The New York Times
"For Would-Be Authors, a Chance at a Happy Ending"
By AILEEN JACOBSON
HUNTINGTON, N.Y.
December 10, 2010
SUZANNE WELLS, a slight woman with a careworn face, looked a little shaky as she walked up to the podium and faced a table where four judges sat. To her left was an audience of more than 200 people, ready to listen to her bid to become a published author.
Glancing at her notes, Ms. Wells launched into a description of her life, which started in affluence and comfort and devolved into heroin addiction and poverty, including an excruciating evening "when I took my children to a housing shelter."
That was one of the more dramatic moments of "Pitchapalooza!" an event at the Book Revue here during which would-be authors pitched book ideas to a panel of publishing experts. All the presenters got advice from the panelists; the winner was to receive an introduction to an agent.
Though only 25 people were chosen at random to make their pitches, 187 had signed up for the opportunity at the Dec. 2 event, which was part of a cross-country promotional tour by David Henry Sterry and his wife, Arielle Eckstut, the authors of "The Essential Guide to Getting Your Book Published: How to Write It, Sell It and Market It … Successfully!" The crowd in Huntington was the largest yet, they said.
Click —> HERE to read the full story on The New York Times.
"The Book Doctors Offer Cures for Book Proposals"
If hope is a thing with feathers, Politics & Prose Bookstore could have taken flight Wednesday night.
Usually a venue for best-selling authors, the Washington bookstore was filled instead with would-be novelists, expectant memoirists and unpublished writers of all kinds. They'd come for Pitchapalooza! — "The American Idol for Books" conducted by husband and wife team Arielle Eckstut and David Henry Sterry. The Book Doctors, as they call themselves, are the authors of "The Essential Guide to Getting Your Book Published," which instantly sold out at Politics and Prose.
Click —> HERE to read the full story on The Washington Post. 
"One-Minute Pitches from Aspiring Authors: Publishing Professionals Hear Book Ideas at Pitchapalooza"
"One time, I only held a job for three hours. I hired as a lighting technician at the Brooklyn Academy of Music in the early 1970s," recalled author Steve Turtell. "I nearly killed someone when I lost my grip on a ladder that I was holding up—it just started falling and I froze! Luckily, a lighting cable stopped it from falling all the way over. After that, the guy who hired me asked me to leave."
Mr. Turtell was in the sunken auditorium at the office of Workman Publishing, an independent publishing house in the West Village on Thursday evening, ready to pitch his book "50/50: 50 Jobs in 50 Years, a Working Tour of My Life." (He has also worked as a nude artists' model; a research assistant at PBS; a janitor at Gimbel Brothers; a fashion coordinator at Joyce Leslie; a butcher; a baker; and the director of public programs at the New-York Historical Society.)
Click —> HERE to read the full story on the Wall Street Journal.
Arielle Eckstut
,
author
,
authorship
,
Book doctor
,
book editor
,
book publishing process
,
book revue
,
books
,
David Henry Sterry
,
e-books
,
edit
,
editor
,
Get a book published
,
how to get published
,
James A. Levine
,
Levine Greenberg Rostan 
Literary Agency
,
mauro di preta
,
Mauro DiPreta
,
New York Times
,
pitchapalooza
,
politics & prose
,
politics and prose
,
publishing
,
self-publishing
,
the book doctors
,
the essential guide to getting your book published
,
the levine greenberg literary agency
,
Wall Street Journal
,
Washington Post
,
workman
,
workman publishing
,
writer
,
writing
You wrote your 50,000 words (or got pretty close!). You're a winner. You felt the high. Now what are you going to do with your precious manuscript? That's where we, The BookDoctors, come in.
For those of you not familiar with Pitchapalooza, here's the skinny: You get 250 words to pitch your book. Twenty-five pitches will be randomly selected from all submissions. We will then critique the pitches online so you get to see what makes a great pitch.  We will then choose one winner from the group. The winner will receive an introduction to an agent or publisher appropriate for his/her manuscript. We will also crown a fan favorite who will receive a free one-hour consult with us (worth $250).
Beginning February 6, 2015, you can email your pitch to nanowrimo@thebookdoctors.com. PLEASE DO NOT ATTACH YOUR PITCH, JUST EMBED IT IN THE EMAIL. All pitches must be received by 11:59PM PST on March 6, 2015. The 25 random pitches will be posted on March 15, 2015. Winners will be announced on March 31, 2015. Anyone can vote for fan favorite, so get your social media engine running as soon as the pitches go up!
Like last year, we're offering free 20-minute consultations (worth $100) to anyone who buys a copy of The Essential Guide To Getting Your Book Published. Just attach a copy of your sales receipt to your email and we'll set up your consultation.
It's been a great year for Pitchapalooza winners. Cathy Camper and Raul Gonzalez III were our Pitchapalooza winners from world-famous Powell's bookstore in Portland, Oregon. Their middle grade graphic novel, Lowriders in Space, is the first in a two-book deal with Chronicle Books. Cari Noga was the NaNoWriMo Pitchapalooza winner in 2011. Her novel, Sparrow Migrations, was a semifinalist in the 2011 Amazon Breakthrough Novel Award contest, the spring 2013 winner of the ForeWord Firsts contest sponsored by ForeWord Reviews, and was named a literary fiction category semi-finalist in the Kindle Book Review's 2014 Kindle Book Awards. She recently received an offer from Lake Union Publishing, an imprint of Amazon Publishing. Then there's Pitchapalooza winner and NaNoWriMo veteran, Gennifer Albin. After she won Pitchapalooza, one of New York's top agents sold her dystopian novel in a three-book, six-figure deal. Her third book, Unraveled, just came out this past fall. And these are just a very few of our many success stories!
Are you feeling a little unsure about exactly how to craft your pitch? We've got 10 Tips for Pitching:
1. A great pitch is like a poem.  Every word counts.
2. Make us fall in love with your hero.  Whether you're writing a novel or memoir, you have to make us root for your flawed but lovable hero.
3. Make us hate your villain.  Show us someone unique and dastardly whom we can't wait to hiss at.
4. Just because your kids love to hear your story at bedtime doesn't mean you're automatically qualified to get a publishing deal. So make sure not to include this information in your pitch.
5. If you have any particular expertise that relates to your novel, tell us. Establishing your credentials will help us trust you.
6. Your pitch is your audition to show us what a brilliant writer you are, it has to be the very best of your writing.
7.Don't make your pitch a book report.  Make it sing and soar and amaze.
8. A pitch is like a movie trailer.  You start with an incredibly exciting/funny/sexy/romantic/etc. close-up with intense specificity, then you pull back to show the big picture and tell us the themes and broad strokes that build to a climax.
9. Leave us with a cliffhanger.  The ideal reaction to a pitch is, "Oh my God, what happens next?"
10. Show us what's unique, exciting, valuable, awesome, unexpected, about your project, and why it's comfortable, familiar and proven.
Join us for a webinar on Wednesday, January 14, 8:00-10:00 p.m. EST.
Only 20 slots available. If you are unable to be present live, you can send us your pitch beforehand. We will read it aloud and you can download at your leisure.
About the Webinar
Now, you can participate in the Pitchapalooza magic without leaving your home or changing out of your jammies! Now Pitchapalooza is a webinar. And, unlike the live event, writers are GUARANTEED to have their pitch heard. As always, writers get one minute—and only one minute—to pitch their book. We will help you improve the pitch, not tell you how bad it is. We will critique everything from idea to style to potential in the marketplace to comparable titles, and so much more.
This is a great way to jumpstart your writing career, and a wonderful holiday gift for yourself or the writer(s) in your life. BUT IT IS LIMITED TO 20 PEOPLE ONLY!

Arielle Eckstut and David Henry Sterry are co-founders of The Book Doctors, a company that has helped dozens and dozens of talented writers and experts become professionally published authors. They are also co-authors of The Essential Guide to Getting Your Book Published: How To Write It, Sell It, and Market It… Successfully (Workman, 2010). Arielle Eckstut has been a literary agent for over 20 years at The Levine Greenberg Rostan Literary Agency. She is also the author of nine books and the co-founder of the iconic brand, LittleMissMatched. David Henry Sterry is the best-selling author of 16 books, on a wide variety of subject including memoir, sports, YA fiction and reference. They have taught their workshop on how to get published everywhere from Stanford University to Smith College. They have appeared everywhere from The New York Times to NPR's Morning Edition to USA Today.
Anyone who buys a copy of our book, The Essential Guide to Getting Your Book Published: How To Write It, Sell It, and Market It… Successfully, will receive a FREE 20 minute consultation ($100 value) from The Book Doctors. Just email a copy of your receipt to david@thebookdoctors.com.
DATE: January 14, 2015
TIME: 8-10PM EST
Cost: $75
How to join us
Click the button below to pay online.
We'll email a link to the webinar.
On January 14, follow the link. Log in 5 minutes before the webinar to view.
Arielle Eckstut
,
author
,
authorship
,
books
,
David Henry Sterry
,
find a book publisher
,
Get a book published
,
get my book published
,
get published
,
how to get published
,
how to write a query letter
,
pitchapalooza
,
publishing
,
the book doctors
,
the essential guide to getting your book published
,
writer
,
writer's help
,
writing
It is impossible to overstate the benefit from listening to published authors and guest editors respond to 20 or so authors pitch their book.  Pitchapalooza is that exciting and useful.  You and your guests led us into the demands of the publishing industry and the rich rewards found in your book The Essential Guide to Getting Your Book Published. Clearly you are serious about your work.   The Essential Guide to Getting Your Book Published is more like dancing than reading.  You suggest steps, require spins, then demand leaps that propel us in directions and through doors that only publishing industry insiders could choreograph. Your sharp caring red pencil corrections force me to put your book down and return to rework my own efforts.  Your purpose is to help one get published, but your writing is a graduate course in communication. — Richard Coulter
I attended Pitchapalooza and all I have talked about since then was how much fun it was.  David's wit made the evening a joy as well as immensely informative.  Also what impressed me was how alive and focused you both were.  — Anand Ami Hadani
I never expected such a heart pounding experience.   I had dropped my name into a jar to be plucked out at random and I had no pitch prepared!   Over three hundred people were about to witness my utter humiliation at the hands of an expert panel. I got out my pen and began to furiously write which is not an easy task when every couple of minutes you are sure your name will be called and voices are booming over microphones and hundreds of people are laughing and clapping. — Guruparwaz Khalsa
I thought the event was great because I learned something from the critiques you gave the other authors and you and Arielle are not intimidating, the opposite of stuffy. This was the first time I came out from the shadows and into the light to speak as an author which took courage on my part. I was able to do it because you made me feel that the risk was worth it to receive valuable personal critique.  — Marsha Cohen
The Pitchapalooza was fantastic.   I found it so informative.  I especially benefited from listening to the various pitches.  By the end of the evening I had completely reformatted my pitch into something I'll be excited to present to you.  The panel gave good advice as well as helpful critiques to all those brave enough to step up to the mike.  That they did it with humor and without malice or sarcasm made for an entertaining evening. — Coleen Nigg
I thought pitchapalooza was great!! Your feedback to other authors was helpful to everyone. Your attitudes showed you were excited about your industry and that transferred to us! I learned how to make a good pitch which I look forward to sharing with you.  The book is easy to read and already marked up with highlighter.  Thanks so much for your interest in new authors! — Deb Farinholt
I thought the Pitchapalooza was helpful and educational and certainly not boring! Most activities surrounding writing are solitary tasks and it is difficult to have an idea about how other people handle the same problems that one grapples with. The Pitchapalooza accorded me the opportunity to observe fellow writers' pitches and their thought processes. — Vaijayanti Bal
I truly enjoyed the Pitchapalooza.  As a novice entering the book world I found it extremely insightful.  It was not only entertaining but disarming.  No one was being judged, rather provided constructive criticism that every person in the room benefited from. — Natalie Cannady
I thought your Pitchapalooza was excellent!   You were both constructive without being harsh and created a positive and exciting forum for upcoming writers to learn.   I was personally beyond impressed and entertained, by halfway through I had completely re-written my pitch based on the advice you were providing. — Bradley Butzin
Pitchapalooza was a hoot!  A good pitch grabbed me like a good movie trailer would and I was all ears whereas the poorly executed pitch had me tuning out, waiting for the painful minute to end, and your gentle constructive criticism to begin. — Dorrie L. Williams
This was entertaining and informative. It let us all know that there is hope for each of our books. It was an opportunity to listen to others' ideas and become informed about our skills and the ins and outs of the publishing world. I so appreciated the suggestions and help! — Charla Waxman
The event was very useful as well as entertaining. It refocused me, refreshing things I'd known and revealing things I hadn't. It was interesting and fun hearing people's pitches, and instructive hearing the feedback to everyone's pitches, not just mine. Of course, the entire exercise of putting together my own pitch and getting feedback on it was invaluable. — Doug
I did think your Pitchapalooza was entertaining and informative. — Fritz Windstein
I was awed and amazed at your Pitchapalooza.  It brought out raw talent, great story ideas, and sparked hope in the hearts of the writers in our small college town. It was also quite educational!  Although I wasn't chosen to pitch, your comments and advice to the writers that pitched enlightened me about the writing, pitching and marketing process. The writing/editing/literary community seemed ivy leagish to me, too far out to even touch.  You made it touchable with your Pitchapalooza.  It was a magical moment. — Kay Hoffner
I did indeed find the Pitchapalooza both entertaining and educational. The material presented was extremely varied, and though the subject matter was invariably unrelated to my own, I found helpful tips with nearly every pitch. The evening felt relaxed and intimate and there was a nice mix of serious discussion and humor. Even though I wasn't selected to pitch, when the evening was over, I wished there was more. — Solace Sheets
Pitchapalooza was both thrilling and terrifying. Zip-lining 700ft over San Francisco last year was less terrifying than standing at that podium. However, the panel's feedback immediately put me at ease and clearly defined how I needed to change my pitch. Overall the event was amazing. The quick pace gave a wonderful energy to the event and the interaction between panel and audience was both entertaining and informative.  When I began delving into the process of writing a proposal, querying agents, working with social media, etc. I bought book after book, trying to find a single one that answered all of my questions. Needless to say, I amassed a substantial stack of books all of which were quickly littered with sticky notes containing the questions they hadn't answered. Your book answered those questions along with a few I hadn't thought of. It really is the Essential Guide. Thank you for a book free of sticky notes! — Melissa Henry
I attended your Pitchapalooza.  Although I spent a good deal of time frantically scribbling notes in case you called my number, and worrying about whether I should pass or not if called, I found the experience to be quite educational.  Thank you for the opportunity to be exposed to a whole new world during my 7th decade. — Charles Peraino
I really enjoyed the Pitchapalooza and found the critiques educational.  I read the book already and it is very helpful in understanding what goes on in the industry.  What also was great is that you brought a local publisher to the event and I found out that they handle the genre I will try to pitch when I contact their company. — Janet Moulton
First, congratulations on your work and thank you for reaching out to help other aspiring writers.  I gained a great deal of insight at the Pitchapalooza as did all that attended.  Those who were selected enjoyed the opportunity to tell their story out loud to a group of supporters.  The key lesson is "Be Prepared" with a written pitch in hand and well rehearsed.  I came away with the above knowledge and also a sense that I may NOT be on the right track as far as my personal effort. Please note that I used to tell people "I am writing a book…"  Now I say "I am learning how to write a book…" Arielle and you make the event.  Enthusiasm and kindness are always palatable. — Thomas Yorke
Your presentation at the Tattered Cover in Denver was phenomenal, and Pitchapalooza was amazingly helpful as an author trying to get published for the first time.  It helped that Denver has so many creative and talented writers, because even though my name wasn't selected, I learned a ton.  Your kinder, gentler critiques provided tremendous insight for knocking down barriers in the highly competitive publishing world. You know your stuff! — Kerry Gleason
I thought the Pitchapalooza was a wonderful idea for prospective authors to have a forum in which to present their idea(s).   I don't know a lot about the publishing world but I would think that they probably would not otherwise have had such an opportunity to express their ideas and get feedback & constructive criticism.  Being an avid reader myself, I enjoyed hearing all the book ideas presented. — Pam Smith, Huntington, NY
I thought Pitchapolooza was great fun. I had no idea we'd be pitching our book ideas to the masses and I felt a bit like I was suddenly in the Roman Forum, but the dimension of unanticipated public theater only added depth to an evening full of learning. — Diana Donlon
I really enjoyed the Pitchapalooza. It was definitely entertaining and educational. As a new and aspiring writer, I appreciated the sober dose of reality about the challenges of getting published, but it was well balanced with support. I also like hearing about what others are writing, how they frame the story in a sound bite and the reaction of the pros. It's a good reality check for me. — John Brooks
Your event at Book Passage was the most fun I have had in ages.  Your book is great!  I will recommend it to my friends, including those who are not writers, but definitely readers. — Anand Hadani
My pitch wasn't chosen; however, the entire evening was fun and informative.  Your responses entertained and, more importantly, enlightened me about the pitch process. — Kate Hoffner
Wow, thank you for coming out to do your Pitchapalooza at TC tonight.   You were so warm and welcoming and nice, not at all Simon Cowell-like, and I appreciate your obvious commitment to helping everyone get published, even if their pitch isn't quite ready yet.  Even though I wasn't able to pitch, I experienced your incredible energy, heard your critiques of others, and left feeling inspired and happy I invested my time attending your event. — Cindy Rold
I thought the event was great. I had never heard of anything like it before. I thought a majority of the pitches were quite impressive and the format of the event with the panel was very well organized and productive. It was more than worth the drive from the city! It inspired me to get back into my big second draft of my current work which says a lot considering it's been stagnant for a bit. — Mandy Soderstrom
Going into Pitchapalooza yesterday at Kepler's, I heard it would be entertaining but was unexpectedly surprised at the quality of the pitches and the panel's commentary.  It was a great opportunity to take in your comments and make meaningful revisions.  Thank you! — Paula Chapman
Arielle Eckstut
,
author
,
authorship
,
Book doctor
,
book publishing process
,
books
,
David Henry Sterry
,
find a book publisher
,
Get a book published
,
get my book published
,
get published
,
how to get an agent
,
how to get published
,
pitchapalooza
,
publishing
,
small book publishers. how to find a literary agent
,
steps to publishing a book
,
the book doctors
,
the essential guide to getting your book published
,
writer
,
writer's help
,
writers
,
writing
,
Writing guide
Here are just some of the testimonials we've gotten from Pitchapalooza.  We've loved every second of it.  Thanks America!
I am still resonating from the experience. — Larry Kirshbaum
I just wanted to drop you both a quick note to tell you how much I enjoyed the event last night. You two are incredible! I learned so much and just thought it was tremendous.
I'm so glad I could be there and meet you in-person, as well. Thank you again, so much, for extending this awesome event to our participants and including us in such a smart, beneficial, and fun project. You're stars! — Lindsey Grant, NaNoWriMo Program Director
I wanted to thank you for a very inspiring afternoon at Kepler's. Thanks for showing me the different components of a perfect pitch. I've done tons of query letter writing in my years as a freelancer but this one-minute pitch was daunting. But I told myself that the point was to go and have a good time and that's what I did. — Kalpana Mohan, Pitchapalooza winner, Kepler's
I wasn't sure what to expect when went to Kepler's last Sunday, but I thought the Pitchapalooza was amazing, and I hope to attend another one or one of your workshops in the future. The positive energy combined with the constructive feedback helped me feel energized and ready to continue working towards polishing my craft. I have a page full of notes from the Pitchapalooza and will continue to consult them as I write new query letters and pitches. Thank you for putting together such an amazing event and resource. I'm looking forward to speaking with you. — Jessica Bayliss
Pitchapalooza is a great concept. Fledgling authors get the opportunity to pitch their ideas to a panel of literary experts who provide instant feedback. Not only was Pitchapalooza entertaining–some "pitchers" are funny and have great senses of humor–but participants get a chance to meet "neighbors" and discuss their book ideas with them as well. All in all, Pitchapalooza is a wonderful opportunity for average folks to learn if their book ideas have merit. — Murray Sabrin
Thank you for your appearance at Kepler's a few weeks ago.  I chickened out of pitching my book-in-progress but I learned so much from the experience and met some other wonderful fellow writers. — Samantha Rajaram
I LOVED it! I spent six months and paid $1,000 to get a fraction of the publishing wisdom you dished out in a few hours for 17 bucks.  Beyond entertaining!  Arielle and David were charming, hilarious and wise.  You had fun, so we had fun. I learned something from every pitch and every panel response, even though you didn't call my number.  And … you softened the blow for those of us who didn't pitch with your surprise announcement that we'd ALL get a chance to have you weigh in on our proposals … for FREE!  Thrilling! I loved the energy in the room — yours and my fellow authors'. You captured the, "American Idol for Aspiring Authors," vibe I had read about… I appreciated the clearly communicated, fast-paced, tightly enforced format.  I appreciated how thoughtfully you assembled your panel; panelists brought insights from vast but varied experience… You and the panelists didn't pull punches, but no one left with a "black eye" from too-brutal feedback.  I considered it a fantastic event… — Kelly Standing
Pitchapalooza made my book go from the realm of the desirable to that of the possible. It was exciting to see so many other people wrestling with many of the same issues that I'm confronting, and getting to pitch my book forced me to confront this one obvious fact: yes, I can do it. And not only can I do it, but I should, and now. So, the experience inspired me. Thanks, Book Doctors! — Nathan
The enthusiasm of David and Arielle, from the beginning and throughout the event, was contagious.  They did an amazing job at setting everyone's nervous minds at ease immediately.  I felt a definite camaraderie with the others "pitchers" as each stood bravely to try their hand at their one minute pitch.  The genuine, attentive and thorough feedback from the panel was impressive.  I took a few pages of notes from the critiques given and I learned something from each pitch and comment.  The 17-second-recited-in-unison pitch by David and Arielle was entertaining. — Michele Dutcher
Pitchapalooza was highly entertaining and as nerve-wracking as the thunderstorm going on outside the tent as I waited to see if my name would be called.  I learned a lot.  It was my first experience with doing a pitch and it was incredibly helpful to listen to the specific feedback everyone was given…including feedback given to me. — Bev Smith
Since civilization began, we've been climbing the walls to get our stories told. This husband and wife team rocks the Kasbah! Arielle and David have turned today's science of book publishing on its head by teaching us the art of enjoying the ride. They delete the daunting and magnify the doable, so that everyone wins. .How did they manage to write a whole Bible yet have it be such a fun read? By quantum leaps, The Essential Guide to Getting your Book Published inspires me forward and grows more valuable every day. — PM Kearns
Pitchapalooza is the most fun I've ever had in a bookstore.  The two of you work together like a comedy team, and your advice is succinct, insightful, and encouraging.  I left Pitchapalooza with an autographed copy of your new book (definitely worth buying for the new information) and with concrete ideas on how to improve my pitch and market my book.  Thank you again for sharing your time and talent. — Lee Wilson
The Pitchapalooza was GREAT!!  I was very entertained.   It was a first time experience for me as I am quite new to the writing and publishing world.  The process was interesting and impressive.  I enjoyed first the positive, encouraging manner that you all began with leading into the needs or more accolades.  And of course many of the pitches were amazing. — Regena Walters
Thank you so much for the highly entertaining and informative pitch session at the Northvale book store this afternoon. Your feedback on my very rough pitch about raising a child with autism was invaluable. — Laura McKenna
I thoroughly enjoyed attending your Pitchapalooza, even though I was nervously anticipating my turn to pitch. The event was entertaining as many of the authors were gifted performers and all of them were passionate about their work. One of the authors even argued with the judges which gave it an American Idol flavor. Your panel of judges was very knowledgeable and had a wide variety of expertise which they passed along and which I found invaluable. I hope you make this an annual event! — Kristin Oakley
I had the pleasure of hearing you both at the DIY Author's Conference luncheon yesterday. The Pitchapalooza later that afternoon was great fun and very informative. — Bobbi Hahn
I loved your book. I read it over a couple of day's time and learned a lot from it. As far as the pitchapalooza went, its been very useful because not only did I learn how to do a pitch but also how NOT to do it. Confidence is a big factor in pitching. Knowing your pitch upside down, inside out and backwards is a MUST and NOT giving away too much of the plot seems to be the smarter way to go. — Renee Gibbons
I enjoyed the event; it was interesting to hear what other writers are working on. Plus, to get the mesh of the writer's personality with their ideas was entertaining. Usually you only get the words on paper, no actual personality of the writer before you. Evaluating a "pitch" is far different than evaluating the actual work. However, in this harried world, poor authors probably only get a minute for consideration — or not. So perfecting the pitch is a necessity. — Liz Gruder
I wanted to personally thank you for putting on the PitchaPalooza for books.  It was a last minute Daddy-Daughter gig for us.  Katie listened intently to the 20 pitches prior to hers and took in the advice you gave.  You both inspired her to finish her manuscript.  Again, thanks for writing your book and holding your seminars.  The ripple effect of your genuine enthusiasm for the written word coupled with an "honorable mention" in your contest lifted the wings of a budding ten year old blond author. — Allan Mishra
I attended the Pitchapalooza this past week and loved it (despite the fact that I didn't actually get to pitch!) Listening to all of the writers, and the panel's incredible feedback, was worth the cost of babysitting. Warm regards. — Deb Levy
Pitchapaolooza was fantabulous—full of theater, zany humor and most of all the insightful tips from The Experts: David, Arielle and their stable of experienced agents. The book itself is extremely well written and so packed full of vital information that, I found, it has to be read and digested over several weeks time. For the writer with chops, The Essential Guide is a blueprint for success. — Peter Hensel
Pitchapalooza was so much fun! It truly proved everyone has a story to tell. I learned a lot and came away with several gold nuggets of useful information. — Robert Skead
I really enjoyed your seminar and I am really enjoying your book!  What I liked about it was you all gave really good, valuable feedback that all of the attendees could use on their own pitch.  So even though I didn't get to pitch, I feel like my pitch is now 100 times more powerful! — Anthony Fasano
I was not selected to pitch at the Kansas City Pitchapalooza, but I still found it an entertaining and enlightening experience.  Attending Pitchapalooza helped me conclude that my hundreds of hours of work and late nights were worthwhile and now I am working towards presenting my ideas to others. — Courtney Privett
Your Pitchapalooza innovation is such a heartening service for the literary future. You are inspirng the birth of what has been feared to be an endangered species, the published author.  — Ann Rasmussen
I thought Pitchapalooza was a very unique approach to getting people energized about writing and publishing their book. The selling of the event as an American Idol for writers was a great way to describe the experience. It was entertaining but also frightening for those of us who either weren't expecting to get up in front of such a large crowd. Another positive was getting accessibility to both of you who are willing to give honest feedback. — Andre Logan
Thank you, thank you, thank you! You folks are a traveling feast! What a simmering soup of ideas you served up for aspiring authors.  Especially refreshing were the humor, empathy and the kindness of your comments.   How deftly you kept the mood inviting and comfortable for all. Thank you for sharing your talents with us. I am lovin' every page ofThe Essential Guide to Getting Your Book Published! — Patty Kearn, OK
You provided a lot of positive yet helpful critiques.  I think it is a great opportunity for a new writer to get direct feedback and an opportunity to work with an agent, which in my case is the most difficult part.  The event was certainly entertaining, and if I had the opportunity to attend again, I most certainly would. — Glenn Snyder
The Pitchapalooza was absolutely wonderful.  I loved listening to other people pitch their books, and while your advice was specific to each pitch, it was very applicable to every aspiring author.  I learned a lot just by listening to what you guys had to say.  My only complaint is that it went by so quickly! Thanks so much. — Rebecca Coppage
I really enjoyed Pitchapalooza. It gave me some insight to things that I would not have otherwise thought about regarding my own book and my pitch.  It was entertaining and informative. — Scott McCulloch
I thoroughly enjoyed myself and learned a lot. It was a wonderful event. — Kristin Oakley
Pitchapalooza was part lecture hall, part rock concert. — Lonita Cook
Arielle Eckstut
,
author
,
authorship
,
Book doctor
,
book publishing process
,
books
,
David Henry Sterry
,
find a book publisher
,
get published
,
how to get an agent
,
how to get published
,
how to get your book published
,
pitchapalooza
,
praise
,
publishing
,
small book publishers. how to find a literary agent
,
testimonials
,
the essential guide to getting your book published
,
The Essential Guide to Getting Your Book Publishing
,
writer
,
writer's help
,
writers
,
writing
,
Writing guide
,
writing workshop
We're writing a new edition of The Essential Guide to Getting Your Book Published: How to Write It, Sell It, and Market It…Successfully! and want to know what you need.
What do you want in the new edition of The Essential Guide to Getting Your Book Published?
How much time do I need to put into social media each day? (14%, 8 Votes)
Should I try to publish with the Big 5, an independent publisher or self-publish? (13%, 7 Votes)
How do I price my ebook? (11%, 6 Votes)
How can getting my work published online help me get a book deal? (11%, 6 Votes)
If I hire an outside editor, do I need a developmental edit or a line edit? (11%, 6 Votes)
Should I publish with Amazon? (9%, 5 Votes)
How do I self-publish literary fiction? (9%, 5 Votes)
Are they real publishers or just author service companies that want to rip me off? (9%, 5 Votes)
How to get the most out of a writer's conference? (9%, 5 Votes)
What is the art of selling children's books? (5%, 3 Votes)
Total Voters: 11
Loading ...
Have other ideas? Leave a comment below to tell us what you want in the new edition of The Essential Guide to Getting Your Book Published.
Arielle Eckstut
,
author
,
author brand
,
author platform
,
authorship
,
Book editing
,
book publishing process
,
David Henry Sterry
,
Get a book published
,
get published
,
how to get published
,
How to market a book
,
how to write a book and get published
,
independent book publishers
,
literary fiction
,
publish an ebook
,
publishing
,
self-publishing
,
the book doctors
,
the essential guide to getting your book published
,
The Essential Guide to Getting Your Book Publishing
,
writer
,
writing