Deadspace by James O'Fallon
How many millions of murders since the first man (certainly a man, not a woman) picked up a rock? In 2018 Los Angeles, James Decker and Sarah Silverman uncover a murder never seen before. A young woman wearing only a black cocktail dress, Petra Cowpertwaite, floats in space, slowly rotating, a death mask for a face, blonde hair luminous in a weightless halo, on an orbit that will loop her around the sun for centuries.
Her husband, Reid Cowpertwaite, builds rockets and capsules in Carson, California, the private sector now dominating the space business. He hired them months ago to find his then missing wife. Only Decker and Sarah have come to believe their own client is the killer.  Reid is an arrogant elitist in a Tom Ford suit, what kings wear now instead of fur. Decker is an ex fighter who favors jeans and a leather jacket, Sarah's a girl who can break your nose while stylish in all black, a tough and smart duo.
But the dead girl haunts Decker, so like the ex he never got over. The two swirl in his head along with margaritas. Across the bar both women seem to walk toward him. Time to stop drinking. Another LA blonde slides onto the stool next to him, a town full of them. He glances over.
Petra Cowpertwaite. Then who is the dead girl floating in space? "You won't believe what I'm about to tell you," she says, trembling.  
The Book Doctors: We absolutely love the image of the young woman in the black cocktail dress floating in space, slowly rotating.  We're always looking for something new in a genre, a story, a character.  And this is definitely it. We think you should actually open your pitch with that.  It's so visual, stunning and unique.  Of course we have no idea how many millions of murders have happened since the first man (yes, we agree, it was probably a man) picked up a rock in anger.  But who really cares?  The cool thing you have going for you is that corpse floating over the earth.  It's really important to begin a pitch, and a story in fact, with a bang, a hook, something that grabs us by the back of the neck and won't let go.  You have also given us a classic partnering of James Decker and Sarah Silverman. We can absolutely see a series with those two.  You give us some of an insight into who James is, and that's great, we really need that.  In fact, we'd like more.  But we would like more information about Sarah as well,  besides the fact that she can break your nose while looking totally hot.  Are they cops?  Are they private detectives?  Not quite clear.  It would  be great to have a little bit more information about why his ex haunts Decker.  But we love the fact that his mind confuses the girl in his head and the girl who's floating dead.  And it's such a fantastic ending, when she's standing next to him, trembling.  Very well done.  Would love to get more of a sense of who Reid is. We're assuming he is the villain, but all we really know about him is that he's an arrogant elitist in a Tom Ford suit.  Make us hate this guy.  Make us want to hiss at him. No comparison titles.  That is never a good thing.  We'd love to have more specific incidents which lead up to the twists and turns that will rivet us as your book climaxes.  Very promising murder mystery set in California, with a fantastic hook, full of intriguing possibilities.  Not a bad enough villain, not enough information about our hard-boiled detective in the middle of the story.
Vote for your favorite pitch. The pitch that receives the most votes will be awarded the "Fan Favorite," and the author will receive a free one-hour consult with us (worth $250).
We at The Book Doctors love National Novel Writing Month (NaNoWriMo). For those of you who don't know, they are an organization that gets together in informal ways all over the world, and in the month of November, WriMos (NaNoWriMo participants) write 50,000 words. No plot, no problem. Many, many writers have gone on to get book deals after participating. Every year, we do an online Pitchapalooza with NaNoWriMo, and we get some fantastic pitches. One of our winners, Stacy McAnulty, had such a great pitch, and wrote such a wonderful book, that she got a book deal. Her book is out now, so we wanted to check in with her to see what it was like to go from NaNoWriMo to getting a book deal. We're doing another online NaNoWriMo Pitchapalooza until March 31, 2016. See below for details.
ANY PARTICIPANT WHO BUYS THE ESSENTIAL GUIDE TO GETTING YOUR BOOK PUBLISHED
GETS A FREE 20 MINUTE CONSULTATION  WITH THE BOOK DOCTORS (email with proof of purchase to Sterryhead@Gmail.com)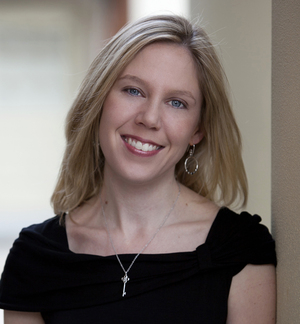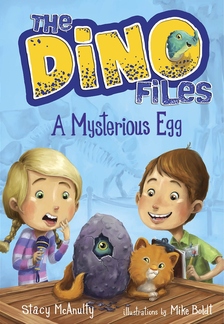 The Book Doctors: What were your favorite books as a kid, and why?
Stacy McAnulty: We're starting with the question that always embarrasses me because I didn't read as a young kid. I can remember sitting in fourth grade with the book How to Eat Fried Worms open on my desk, and instead of reading the words, I literally counted them. I'd count all the words, then turn the page so the teacher would assume I was quietly reading.
Also, we didn't have many books in the house. I remember enjoying Little Golden Books and the picture book The Fourteen Bear Summer and Winter (which was held together with duct tape).
I didn't fall in love with a book until high school, and that was Pillars of the Earth by Ken Follett. I never counted the words in that book. It's about 1,000 pages; the word count must be in the mid six-figures. That novel blew me away and was also held together with tape.
TBD: What made you want to do something as ridiculous as write a book?
SM: It is ridiculous! It's a crazy challenge similar to climbing Mount Everest or swimming the English Channel. But I guess what appeals to me about writing a book (over climbing or swimming) is you can do it in your PJs. And while eating gummy worms. And you likely aren't going to fall to your death or be eaten by a shark. Not much physical danger involved in writing a book. Though today my right shoulder is a little tight.
I have to write. It's almost a sickness. Plots, crazy ideas, and conversations with imaginary characters are constantly running through my head. The only way to get these persistent thoughts out of my head is to write them down (or type them up). Maybe it is a sickness?! Multiple Mass Ideas Sickness. Obsessive Writing Disorder.
TBD: Where did you get the idea for The Dino Files series?
SM: My son asked for a "real-life dinosaur" for his fifth birthday. Obviously, he was about sixty-five million years too late. I started writing the first draft for him. I'd write a chapter during karate class and read it to him immediately after. It was great motivation having someone eager to hear the next segment of the story.
TBD: What were some of the joys and difficulties of writing in the voice of a kid?
SM: I've been told I'm immature (not sure if it was meant as a compliment, but I'll take it). I like to joke around, and I love to learn. Isn't that the makings of a kid? Children get to be crazy. They can blow a giant bubble with gum and truly believe this is a reasonable transportation method for traveling to the moon. Their world has many rules. Don't touch that. Don't go there. Quiet down. Be still. But their imaginary worlds are still full of endless possibilities. Gravity? We don't need no stinkin' gravity. Writing for kids lets me be a kid.
As for difficulties? There are some limits to the language and sentence structure. Fortunately, I have a limited vocabulary. You don't want to discourage a reader, but you also don't want to talk down to a kid. They'll pick up on that quick. The biggest challenge in The Dino Files series is the word count. My editor wanted between ten and eleven thousand words. We needed to leave room for Mike Boldt's pictures and teaser chapters for the next book. That meant reducing the first manuscript by twenty-five percent. Cutting can be harder than adding words. At least for me. I had to slash jokes, description, and even characters. I learned to stay true to the story and focus on the action.
TBD: Did you have kids read the book as you were developing it?
SM: In general, I only share my work with the kids I cook dinner for–which is a small group of three. As I mentioned, I read the first draft to my son as I was writing it. Unfortunately, young kids don't appreciate revision. When I created the next draft, I asked my son if he wanted to hear it. The answer was no. Luckily, I have two other kids. My eldest is a teenager. You want honest feedback? Ask a teen to critique your work. She read the next few drafts aloud to me. It's great to hear your words interpreted in someone else's brain and mouth. She also loved to point out my inconsistencies, and she would yawn dramatically at the boring parts (which have all now been cut!).
TBD: How did you go about getting your book deal?
SM: I'd published a picture book in 2013 with a small press (unagented). I knew that if I wanted a career, an agent was vital. I entered contests and went to conferences. But, in the end, I was pulled from the dreaded slush pile. I queried my now-agent with a picture book. I was sending out about a dozen queries a month. Lori Kilkelly offered representation based on that book, but I asked her to read The Dino Files before I accepted her offer. I wanted to know if she liked my longer works as well. Lori did see potential in The Dino Files. Potential is code word for needs another revision.
About seven months later, we went out with The Dino Files. Random House Kids replied a few weeks later: What a great read! Does the author have ideas for future books in the series? Those are the moments writers live for.
TBD: What are you doing to promote and market your book?
SM: Marketing a book for kids is tricky. You want to connect with the reader, which, for The Dino Files, are kids ages seven to ten. But this demographic doesn't have Twitter or Facebook accounts, not to mention credit cards for online buying or the ability to drive the minivan to the bookstore. So I need to connect through the adults in their lives first. I offer free Skype visits for classrooms. I've created a website with printouts and videos that parents and teachers can share with their kids. I've sent postcards to libraries and bookstores. I know there are dino-loving kids out there. I want to meet them. I want them to tell me I say Deinonychus wrong. I want them to tell me what kind of dinosaur would make the best pet. I want to inspire future paleontologists (and future writers!).
TBD: It's so exciting to get a three-book deal. Are you already working on the next book?
SM: All the books are done and hitting shelves this year! The Dino Files series is intended for kids in elementary school. We hope they fall in love with the first book. And if they do, we can't expect them to wait a year for the next book. Kids are binge readers. They want more. We are ready to give them more.
I'm currently working on a middle-grade novel about a twelve-year-old math savant. She has been homeschooled and is technically ready for college, but her grandmother insists she give public middle school a try first. And I'm always working on picture books.
TBD: How did National Novel Writing Month help you write your book and get it published?
SM: Full disclosure, the first draft of The Dino Files was not an official NaNoWriMo win. The word count was only twenty thousand. (And the printed version is under eleven thousand.) But I have completed the fifty-thousand-word NaNoWriMo marathon three times. NaNoWriMo makes you accountable. Resolutions, promises written on sticky notes, self-imposed deadlines–none of these have the power and prestige of NaNoWriMo. NaNoWriMo could only be improved if, somehow, they could send an electric shock through your keyboard when you failed to meet a daily goal or if there was a multi-million-dollar cash prize at the end.
TBD: We hate to ask you this, but what advice do you have for writers?
SM: Yep, this is a tough question. Luckily, I have a definitive answer on what all writers must do. I'll call it Stacy's Top Commandments on Writing.
Never talk about your first draft. (This is actually one of Stephen King's rules.) If you're telling your spouse or your hairdresser or your hedgehog all about your next project, you're wasting your breath. Unless your hedgehog can take dictation. These people likely don't care. Or at least, don't care as much as you do. And when you actually sit down to write your story, it'll feel like work. So when a coworker or a neighbor asks what you're working on, just give them a title. But be vague. Maybe something like Sunset at Dawn.
Carry a book everywhere. No, not your phone with a book app, not your Kindle, and definitely not a tablet. Writers read. If you're carrying a book everywhere, you're likely to read it. And it's good karma to "advertise" another writer's book.
Compare yourself to everyone. Let's be serious. You're going to do it anyway. I'm just giving you permission. That way, you won't feel guilty. Compare yourself to bestselling authors. Compare yourself to the guy in your critique group that just got a six-figure deal for a memoir about camping with his three-legged dog. Compare yourself to Jennifer Lawrence (because we all secretly want to be Jennifer Lawrence or her best friend). When you're done comparing, move on to number four.
Write every day. I hate this rule. It's a cliché at this point like New Year's resolutions and diets that start tomorrow. But…I do believe this strategy (can you call three words a strategy?) works for a first draft. You must add to your work in progress each day. Or you risk your pesky muse fleeing the scene.
Get professional help. Of course, you may need help for your physical and mental problems, but I'm talking about your plot problems. Your character problems. Your spelling problems. You need to invest in yourself. I draw this inspiration from Vin Diesel. (Aren't we all inspired by Vin Diesel?) He told a story on a talk show about saving up forty-some thousand dollars. Instead of buying a car or something flashy, he invested that money in himself. He made a small film with a friend to showcase his talent. That little movie led to a role in Saving Private Ryan. So if you are debating between buying a BMW and taking a writing class, take the class. Deciding between buying a Tesla and hiring an editor, get the editor. (Warning: And if you have forty-thousand dollars to pay an editor, I'm totally available.)
Celebrate good times! It's easy to get excited when an agent offers representation or when a publisher makes a deal or when a review is accompanied by a star. We know those are the rare, exciting moments in a writer's life. But we must also celebrate the other big moments. When you type 'the end' on a manuscript, you deserve a dinner out. When you come up with that ultimate plot twist after you've been brainstorming (and crying about it) for a week, you deserve a glass of your favorite beverage. When you recover your work in progress from a fried hard drive, you deserve a glazed donut with sprinkles. (Guess how I spent my morning?) Take the time to celebrate your victories.
You need writer friends. Of all my rules, this is a must. I would not be a published author without the support of my writerly friends. Your family won't understand your problems and frustrations. Unless you are a family of writers. Your non-author friends won't understand plot arcs and rejection letters. Your neighbors don't understand these acronyms: WIP, YA, ARC. Writer friends can empathize like no others. They will listen for hours about rejection letters while your mom will give you two minutes (tops!) and then she'll suggest you try something new like painting because you always liked to color when you were a child. Just today, a writer friend convinced me not to quit a project I've already sunk a year of my life into. Writer friends have given me advice on everything from how you organize an author visit, to how long should I wait before following up with an editor, to does this author photo make me look fun or crazy? Writers, while not exactly a rare breed (nine out of ten retirees are working on a memoir, and the other one has a picture book called The Adventures of [insert some animal that her grandson just loves]), work best in a nurturing, warm community. Just like bacteria.
Sixth Annual NaNoWriMo Pitchapalooza
For those of you not familiar with Pitchapalooza, here's the skinny: You get 250 words to pitch your book. Twenty-five pitches will be randomly selected from all submissions. We will then critique the pitches online so you get to see what makes a great pitch. We will then choose one winner from the group. The winner will receive an introduction to an agent or publisher appropriate for his/her manuscript. We will also crown a fan favorite who will receive a free one-hour consult with us (worth $250).
Beginning February 1, 2016, you can email your pitch to nanowrimo@thebookdoctors.com. Please do not attach your pitch, just embed it in the email. All pitches must be received by 11:59PM PST on February 29, 2016. The 25 random pitches will be posted on March 14, 2016. Winners will be announced on April 1, 2016. Anyone can vote for fan favorite, so get your social media engine running as soon as the pitches go up!
Learn more about the sixth annual NaNoWriMo Pitchapalooza here.
Stacy McAnulty grew up outside of Albany, New York and received her B.S. in Mechanical Engineering from the University at Buffalo. She currently lives in Kernersville, NC with her three children and two dogs. The Dino Files chapter book series follows a nine-year-old dinosaur expert, his paleontologist grandparents, a cat named Saurus, and fossils that might not be so extinct!
Join our newsletter to receive more interviews and tips on how to get published. 
Arielle Eckstut
,
author
,
book deal
,
book promotion
,
children's literature
,
David Henry Sterry
,
editing
,
how to get published
,
How to publish a book
,
How to write a book
,
marketing
,
NaNoWriMo
,
National Novel Writing Month
,
Picture Books
,
pitchapalooza
,
Stacy McAnulty
,
the book doctors
,
The Dino Files
,
writing
,
writing craft
Can writers get book deals at writers conferences and workshops? Yes! It's incredibly important to put yourself in the company of literary agents, editors, publishers, and other writers. Writers conferences and workshops are the single easiest way to make this happen. Learn how to make the most of your writer conference/workshop experience by watching our most recent video.
Click here to watch the video.
On

February 13

, we're leading a step-by-step conference to take writers through the entire publishing process.
We'll remove the smoke and mirrors from the confusing world of publishing to help you find your path to a successfully published book.
Publishing: Traditional, Independent, or Self?
Perfect Your Pitch
Locate, Lure, and Land the Right Agent
Pitchapalooza
And More!
Arielle Eckstut
,
authorship
,
book deal
,
Book Doctors
,
books how to find a publisher
,
Changing Hands Bookstore
,
David Henry Sterry
,
editing
,
how to find a literary agent
,
how to get published
,
How to Get Published Successfully Conference
,
literary agent
,
pitchapalooza
,
publishing
,
video
,
writers conference
,
writers workshop
,
writing
Yes! Look, you can't call up HarperCollins and say, "Hello! I've written a great book, could I please speak to Mr. Harper or Mr. Collins?" If you're an unknown quantity, and you aren't sleeping with someone at a literary agency–or even if you are, in some cases–it's virtually impossible to get face time with a publishing professional, be it an agent, editor, or publisher. Your blind query is usually dropped with a plop into the slop of the dreaded and aptly named slush pile, where it is then skimmed over by an eighteen-year-old unpaid intern. The fate of your book, the object of your passion and hard work, is frightfully beyond your control. Luckily, at the best writers conferences and workshops, and even some of the top-drawer bookfairs and festivals, you can personally meet, speak with, and sometimes even pitch to real publishing professionals. We know. We've met amazing writers at all of these places and helped them get book deals.
"I'd already begun the pitch process by mail and email, and it felt like yelling into the void most of the time," recalls Roxanna Elden, whose experiences looking for an agent to represent her first book are all too typical. "There were agents who took six months to respond to emails, and one who asked me to send a hard copy of the manuscript overnight, then rejected me weeks later with a one-line, all-lowercase email that said something like, 'love the title but not for me sorry.'"
Nura Maznavi and Ayesha Mattu thought they had won the lottery when they almost immediately landed an agent. Their agent shopped their proposal to a dozen big New York City publishers and one by one they were rejected. "Soon after," Nura explained, "our agent dumped us because she no longer had faith in the project."
Roxanna, Nura, and Ayesha knew they needed to get in front of professionals. Roxanna signed up for Miami Writers Institute, an annual conference at Miami Dade College. There, she attended a talk by agent Rita Rosenkranz. "By this time, I had perfected my pitch and built my platform and had some idea of what I hoped to find in an agent. Then, in her talk, Rita mentioned that many agents wrongly ignore books for niche markets, which my first book was. She also said she was looking for authors who showed the willingness to hustle to promote their work. Everything she said made her seem like an incredibly good fit for my work. I walked up to her after the talk, handed her my card, and emailed her as fast as I could. She answered my email within 24 hours… and still does!" Rita went on to sell not only Roxanna's first book, See Me After Class, but also her children's picture book, Rudy's New Human.
Nura and Ayesha took themselves to Litquake, San Francisco's biggest literary festival. They signed up for an event we do around the country called Pitchapalooza (think American Idol for books), and they won an introduction to an agent or editor who was appropriate for their book, Love InshAllah: The Secret Love Lives of American Muslim Women. One call later, they had a book deal. "A year later, our book was published and we were on the front page of the New York Times Arts section. And, two years later, we had a follow up book, Salaam, Love: American Muslim Men on Love, Sex & Intimacy!"
But just attending a writers conference, workshop, or book festival is no guarantee of a book deal. How you present yourself (and to whom) matters as much as your idea and your book. You have to pick the right agent or editor. Present yourself as a complete package. Seize every opportunity at just the right moment.
Lana Krumwiede, whose attendance at the James River Writers Conference helped land her first book deal for Just Itzy, advises, "Be as prepared as possible by researching the agents, editors, and authors who will be speaking. You'll get more out of the conference that way and you'll feel more confident talking to people. Get out there and talk to people! Ask (appropriate) questions and take in as much as you can. And if you have an appointment with an editor or an agent, don't fall into the trap of thinking of it as your 'one big chance.' There is no such thing as 'one big chance.' You will have as many chances as you create for yourself."
Victoria Skurnick, a literary agent at Levine Greenberg Rostan Literary Agency, has this advice for first-time attendees, "There are ways to an agent's heart at conferences for writers. The first is–be normal. This is harder for some people than you might have thought. The second, be helpful. The people who provided me with a club soda when they noticed my voice cracking, who offered to pick me up and drive me to a dinner far away–I will be grateful to them for the rest of my life."
We agree. Here are our top ten tips for scoring at a writers conference, workshop, or bookfair.

The Book Doctors Top 10 Tips for Scoring at a Writers Conference, Workshop or Bookfair
Look good, smell good, and don't be late. Pretend you're a guest on The Today Show–act and dress accordingly.
Be respectful of publishing professionals. Don't just blast over and bombard them. Be patient, wait for your opening. Never pitch your book unless they ask you to, and if they do, don't go longer than a minute. And please, we beg you, don't follow them into the bathroom! This has happened to us more times than we care to remember.
Listen more than you talk. Your goal should not be to pitch at all costs. Better to have a good conversation where you get to know an editor or agent.
Research! Make sure the event caters to the kind of book you're selling. Make note of who is presenting, and plan your approach for whom you want to meet. Sign up early. The most valuable conferences, classes, and one-on-one sessions fill up fast.
How do you get to perform at Carnegie Hall? Practice, practice, practice. The same is true with pitching books. Workshop your pitch whenever possible. Tell everybody who will listen, honing your delivery so the pitch lasts less than a minute. Try rehearsing with other conference attendees. All this extra effort will have a make-or-break effect on an agent or editor.
Have an excellent business card and don't be afraid to use it. Collect as many cards as you can.
After the event, follow up all leads as quickly as possible. Early birds strike while the iron is hot.
Network! Meet as many fellow writers as possible. These encounters can blossom into all sorts of relationships. You never know who will be published one day.
Buy books written by people you want to approach. Ask them to sign the book for you if they are willing. Use this as an informal opportunity to make a connection.
Connect! Do something nice for booksellers, agents, editors, writers, and publishing professionals using social media. If done actively and appropriately, tweeting, facebooking, instagramming, and blogging are great ways of staying in touch and making yourself a known quantity.
The Book Doctors travel across America to feature in writers workshops, conferences, bookfairs, and festivals. On February 13th, we're holding a conference and Pitchapalooza at one of the greatest bookstores in the country, Changing Hands. If you are in the Phoenix area, come hang out, polish your skills, and maybe take a selfie with us. But please, don't follow us into the bathroom.
To read this article on the Huffington Post, click here.
Roxanna Elden has been a teacher for eleven years and is the author of See Me After Class: Advice for Teachers by Teachers. Her inspiration for Rudy's New Human came from watching her dog, Rudy Elden, as he adjusted to having a new baby human in the house. She lives in Miami, Florida, with Rudy and his (now two!) little humans.
Lana Krumwiede began her writing career by creating stories and poems for publications such as Highlights, High Five, Spider, Babybug, The Friend, and Chicken Soup for the Child's Soul. Her first novel, Freakling (Candlewick, 2012) was named a finalist for SCBWI's Crystal Kite Member's Choice Award and an honor book for the International Reading Association's Intermediate Fiction Award. Freakling was followed by two more novels, Archon (2013) and True Son (2015). Lana is also the author of the picture book Just Itzy (2015). She lives with her husband and daughter in Richmond, where she sits on the board of directors for James River Writers and runs a local writers' group.
Ayesha Mattu is a writer, editor and international development consultant who has worked in the field of women's human rights since 1998. She was selected a 'Muslim Leader of Tomorrow' by the UN Alliance of Civilizations & the ASMA Society and has served on the boards of IDEX, the Women's Funding Network, and World Pulse. Ayesha is an alumna of Voices of Our Nations writers' workshop and a member of the San Francisco Writers' Grotto.
Nura Maznavi is an attorney, writer, and Fulbright Scholar. She has worked with migrant workers in Sri Lanka, on behalf of prisoners in California, and with a national legal advocacy organization leading a program to end racial and religious profiling. She lives in Chicago.

Victoria Skurnick came to Levine Greenberg Rostan Literary Agency after being at The Book-of-the Month Club for almost twenty years. As Editor-in-Chief, she relished the opportunity to devour every kind of book, from the finest literary fiction to Yiddish for Dogs. She also is the co-author (with Cynthia Katz) of seven novels written by "Cynthia Victor."
Arielle Eckstut and David Henry Sterry are co-founders of The Book Doctors, a company that has helped countless authors get their books published. They are co-authors of The Essential Guide to Getting Your Book Published: How To Write It, Sell It, and Market It… Successfully (Workman, 2015). They are also book editors, and between them they have authored 25 books, and appeared on National Public Radio, the London Times, and the front cover of the Sunday New York Times Book Review.
Arielle Eckstut
,
Ayesha Mattu
,
Book Contract
,
book deal
,
Book Publishing
,
Changing Hands Bookstore
,
David Henry Sterry
,
editors
,
elevator pitch
,
james river writers conference
,
Levine Greenberg Rostan Literary Agency
,
Literary Agents
,
litquake
,
Miami Writers Institute
,
Nura Maznavi
,
pitch
,
pitchapalooza
,
publishers
,
publishing industry
,
Rita Rosenkranz
,
roxanna elden
,
the book doctors
,
Victoria Skurnick
,
writers conference
,
writers workshop
You wrote your 50,000 words (or got pretty close!). You're a winner. You felt the high. Now what are you going to do with your precious manuscript? That's where we, The BookDoctors, come in.
For those of you not familiar with Pitchapalooza, here's the skinny: You get 250 words to pitch your book. Twenty-five pitches will be randomly selected from all submissions. We will then critique the pitches online so you get to see what makes a great pitch.  We will then choose one winner from the group. The winner will receive an introduction to an agent or publisher appropriate for his/her manuscript. We will also crown a fan favorite who will receive a free one-hour consult with us (worth $250).
Beginning February 1, 2016, you can email your pitch to nanowrimo@thebookdoctors.com. PLEASE DO NOT ATTACH YOUR PITCH, JUST EMBED IT IN THE EMAIL. All pitches must be received by 11:59PM PST on February 29, 2016. The 25 random pitches will be posted on March 14, 2016. Winners will be announced on April 1, 2016. Anyone can vote for fan favorite, so get your social media engine running as soon as the pitches go up!
Like last year, we're offering free 20-minute consultations (worth $100) to anyone who buys a copy of The Essential Guide To Getting Your Book Published. Just attach a copy of your sales receipt to your email and we'll set up your consultation.
It's been a great year for Pitchapalooza winners. Deirdre Verne's Drawing Conclusions, the first of a three-book deal with Midnight Ink, was published in February. Ylonda Gault Caviness' Child, Please released in 2015, was snatched up by 20th Century Fox, and is being made into a television series. Adam Shaughnessy signed a two-book deal with Algonquin. His debut novel, The Entirely True Story of the Unbelievable FIB, released September 2015, and was chosen for the American Booksellers Association's Indies Introduce program. Cari Noga, our 2011 NaNoWriMo Pitchapalooza winner had her book, Sparrow Migrations, published this summer by Lake Union Publishing, a division of Amazon Publishing. Stacy McAnulty, our 2013 NaNoWriMo Pitchapalooza winner, got a three-book deal from Random House for The Dino Files. Her first book, The Dino Files: A Mysterious Egg, was released this month! Then there's Pitchapalooza winner and NaNoWriMo veteran, Gennifer Albin. After she won Pitchapalooza, one of New York's top agents sold her dystopian novel in a three-book, six-figure deal. Her third book, Unraveled, just came out in paperback. And these are just a very few of our many success stories!
Are you feeling a little unsure about exactly how to craft your pitch? We've got 10 Tips for Pitching:
1. A great pitch is like a poem.  Every word counts.
2. Make us fall in love with your hero.  Whether you're writing a novel or memoir, you have to make us root for your flawed but lovable hero.
3. Make us hate your villain.  Show us someone unique and dastardly whom we can't wait to hiss at.
4. Just because your kids love to hear your story at bedtime doesn't mean you're automatically qualified to get a publishing deal. So make sure not to include this information in your pitch.
5. If you have any particular expertise that relates to your novel, tell us. Establishing your credentials will help us trust you.
6. Your pitch is your audition to show us what a brilliant writer you are, it has to be the very best of your writing.
7.Don't make your pitch a book report.  Make it sing and soar and amaze.
8. A pitch is like a movie trailer.  You start with an incredibly exciting/funny/sexy/romantic/etc. close-up with intense specificity, then you pull back to show the big picture and tell us the themes and broad strokes that build to a climax.
9. Leave us with a cliffhanger.  The ideal reaction to a pitch is, "Oh my God, what happens next?"
10. Show us what's unique, exciting, valuable, awesome, unexpected, about your project, and why it's comfortable, familiar and proven.
Join our newsletter to receive more tips on how to get published. 
The Association of American University Presses has chosen Rebel on Pointe as one of five books that are "Best of the Best" published in 2014.
We connected with Lee Wilson during Pitchapalooza at pages: a book store in Manhattan Beach, California. She was so warm, funny, passionate and professional. And she had excellent posture! Turns out that was no accident. She had been a professional dancer at the highest level. She blew us away with her pitch. We helped her with her proposal, and with the help of the amazing Toni Bentley, we hooked her up with a fantastic publisher. Her memoir, Rebel on Pointe, came out Fall 2014 from University Press of Florida.
In other book news, Wendy Perron, editor at large for Dance Magazine, included Rebel on Pointe in her list of 2015 books that are "especially engaging."
Rebel on Pointe 
In this uplifting memoir, Lee Wilson describes how she danced her way out of the stifling suburbs of 1950s Delaware into the opera houses of Europe and onto the Broadway stage.
Rebel on Pointe brings readers into a remarkable and visionary world. It gives new perspectives on legendary dance icons like George Balanchine, Rosella Hightower, Erik Bruhn, and Rudolf Nureyev. Wilson describes the process of becoming a professional dancer and gives insight into a dancer's daily life both in ballet companies and on Broadway. She shares the pain of rejection, the thrill of her first bravos, and the unforgettable experience of arriving in Algeria without her passport to dance for men with automatic weapons in a Roman amphitheater.
In her quest for freedom from the patriarchal post-war society in America, she finds a home in the inclusive, multicultural community of dance.
Lee Wilson danced for royalty in Europe, gun-toting revolutionaries in Algeria, American aristocrats at the Metropolitan Opera, and a galaxy of stars on Broadway. She is an award-winning writer, producer, and actor living in Los Angeles. Her website is: www.leewilsonpro.com.
Join our newsletter to learn about upcoming Pitchapaloozas and how to get published successfully.
We first met Valley Haggard (best name ever! And yes, it's real!) when David was doing a reading at a tiny bookstore which shall remain nameless. The bookstore was so bad that they didn't even realize there was a reading going on there that day. The reading itself took place in a tiny room with no windows that was approximately 120°. It was like a literary sweatbox. But Valley enjoyed what I did, we talked and bonded afterwards, and she invited us down to Richmond, Virginia, to make a presentation for the James River Writers Conference. It is truly one of the best writers conferences in America. And it was the start, as they say, of a beautiful friendship. We've now been presenting at JRW for over half a decade, and it's proved to be a fantastic, symbiotic relationship. Which all began in a sweaty, nasty room in a sweaty, nasty bookshop at an event that only four people attended. Which just goes to show, you never know. Now Valley has a new book coming out, and we wanted to pick her brain about writing, book conferences, and how to get a book published.
To read the full interview on the Huffington Post, click here.
The Book Doctors: First of all, what made you decide to do something as ridiculous as decide to be a writer?
Valley Haggard: When I was seven I told my mother I wanted to grow up to be a famous reader. Writing seemed like at least the next best thing! I was tone-deaf and came in last place in the dance competition, but words were my allies, my friends, my escape, my safety, my rebellion and my fluency. I felt weird in so many places in my life, but not in a book, not on the page. Writing is the one thing that has stayed with me through everything: moves, men, sobriety. Writing has saved my life so many times it seemed silly to abandon it for job security and health insurance.
TBD: What are some of your favorite books and why?
VH: The answer to this question could be a book in and of itself. Some books are friends, some are family, some are lovers, some I can't get away from fast enough. Some whisk me away around the world and some bring me deeper into myself. Some of my most intimate literary relationships have been with Lolita, Beloved, One Hundred Years of Solitude, Love Junkie, Jane Eyre, Gone With the Wind, A Wrinkle in Time, Even Cowgirls Get the Blues, Our Tragic Universe, Claiming Georgia Tate, Chicken, Bird by Bird, Writing Down the Bones, The Glass Castle, Lit, Henry & June, Shantaram, Notes From Underground. And there are so many, many more but I love these books because they took me somewhere and made me feel something. I think back on them as pivotal experiences I had with great friends.
TBD: How did you get involved working with kids and writing, and what are some of the things you've learned by doing that?
VH: The summers after my sophomore and junior years of high school I attended the UVA Young Writer's Workshop, the first structured setting where I was treated with the respect of a real writer instead of a kid with a hobby. This was life changing! I returned for two summers during college to be a camp counselor. I started Richmond Young Writers in 2009 in an upstairs gallery room of Chop Suey, an independent bookstore in the heart of Richmond, after getting laid off from my desk job at the alternative weekly the year before. Initially there were just a few kids but we grew, added teachers and staff and have become a year-round program offering scholarships, a full range of summer camps, homeschool and after-school classes. Our mission is to share the craft and joy of creative writing with kids who otherwise might have the very breath of their work beaten out by SOLs, grades and other harsh, critical realities that can sometimes be present in schools and/or life today. The kids are amazing. Their writing blows me away and gives me hope for the future of humanity.
TBD: What's the idea behind The Write Life?
VH: Initially The Write Life contained the spillover from the author interviews and book reviews I couldn't seem to cut off at their allotted word count. It became a catch-all for my book and writing related thoughts and ideas, a place to post my articles, interviews and the column I wrote for a women's magazine about navigating life as a self-employed creative writer while being a mother and a wife with a mortgage. Now that I'm concentrating my time and energy on Life in 10 Minutes it serves as an archive of my writing journey.
TBD: How has teaching writing impacted you as a writer?
VH: Teaching holds me to the fire. I write in the classes I teach which holds me accountable in a totally different way than lecturing from a podium. If I suggest that my students be vulnerable and brave, that they turn their shit into gold, extract their own splinters one by one, take creative risks and not apologize for their work, I have to do it, too. The synergy of writing and then reading aloud in class creates both the feeling of performance art and a really safe testing ground for taking creative risks. When I read something to the class and no one dies or runs out screaming, it gives me the courage to bring my work to the public arena. To keep my heart and mind in the game, I always teach what I need to learn, and there seems to be a great universal aspect to this. I learn so much from my students' writing and their process every single day.
TBD: Tell us about Life in 10 Minutes.
VH: Life in 10 Minutes is an online literary magazine that features slice-of-life stories written 10 minutes at a time. For years, students would write these fantastic flash nonfiction pieces in my classes and I'd say, "It's brilliant! Send it somewhere!" I finally decided to become that somewhere, to create a platform for my students' writing as well as my own. It's amazing how much story, character, heart and emotion can be packed into 10 minutes. Submissions aren't limited to my own students however, and since the website launched in January 2015, I've been thrilled to publish two unique pieces everyday from all over the world.
TBD: You've been involved with the James River Writers Conference for many years. What are some of the benefits of attending a writers conference in general, and what makes the James River Writers Conference special?
VH: Conferences are a great way to step out of the room you've been confined to for months and years laboring alone, to break the isolation of the writing life and to learn from writers outside of your particular genre. I had no idea how much I'd get from a mystery or YA or poetry or food writing panel! The James River Writers Conference is special because the panelists and authors are thrown into the mix rather than being cordoned off like exotic animals. You learn that writers and those in the publishing industry don't bite–most of the time. JRW is especially great at providing southern hospitality, networking opportunities, connection, fellowship, the always amazing Pitchapalooza and a chance to meet and talk to real, live agents and authors in the flesh. This is hard to accomplish in your own basement or home office even with a really good internet connection.
TBD: You've also done lots of interviews and reviews with writers and books, what if you learned about writing in the publishing business from that?
VH: When I was pregnant I thought "If millions of other women have survived childbirth, surely I can too." Interviewing authors has been a bit like that. Of course, the stories of persevering against all odds, getting laid off, being completely broke, and soldiering on despite rejection have been my favorite because I can relate. I've learned that publishing is a different art entirely from that of the writing process itself and that you have to have a certain business savvy and mindset to sell yourself. I've recently determined that if you want to have a baby–or publish a book–there's certainly more than one way to do it. You don't have to go the traditional route to become either a parent or an author. The publishing world is really opening up and changing in this regard.
TBD: Tell us about your new book.
VH: The Halfway House for Writers is the culmination of everything I've learned over a lifetime of writing, reading teaching and studying creative writing. It's a guide for overcoming the damage that's been inflicted on us by the world as well as the damage we've inflicted on ourselves. It's a manual for both beginners and seasoned writers who are struggling with insecurity, self-doubt, writer's block or simply being overwhelmed about how to start. It's the process by which my students and I have found the heart of our true material and begun to heal our wounded writing selves. It's a combination of my own experience, practical advice, encouragement and an invitation to begin.
TBD: I hate to ask you this, but what advice do you have for writers?
VH: Surrender your weapons. Stop beating yourself up. Seek shelter. Create some loose structure around your writing. Use your triggers as your prompts. Turn your shit into gold. Extract your splinters one at a time. Take baby steps. Free write. Handwrite. Learn how to be gentle with yourself. Set a timer for 10 minutes and see what happens.
Valley Haggard has written in short and long form all her life. She has slept in tents, hostels, motels, couches, tool sheds, log cabins, bunk beds and the bowels of a ship. She has lived in New York, Italy, Colorado, Arkansas and Alaska and now she lives in the house where she grew up in Richmond, Virginia. She has been a Waffle House waitress, dude ranch cabin girl, cruise ship stewardess and hotel maid. She has written book reviews, author interviews and first person columns; judged fiction contests and fellowships and sat on non-profit writing boards. She is the recipient of a 2014 Theresa Pollak Prize and a 2015 Style Weekly Women in the Arts Award. The founder and co-director of Richmond Young Writers, she leads creative nonfiction marathons, workshops and retreats for adults around Virginia. She is the founder of the online flash nonfiction literary magazine lifein10minutes.com and her book, The Halfway House for Writers, was published in October 2015.
Join our newsletter to receive more interviews and tips on how to get published. 
We first met Debra Diamond when at Pitchapalooza in Politics and Prose, one of the great book stores in America. She has completed an amazing journey from Wall Street money manager to artist, psychic and published author. We thought we'd check in with her and see what she has to report.
To read this interview on the Huffington Post, click here.
The Book Doctors: Why did you decide to do something as ridiculous as write a book?
Debra Diamond: You have this idea and think, "I'm going to write a book," and don't realize until you're down the road what you've gotten yourself into. It's overwhelming and exhilarating, and challenging and while I wrestled the book to the ground, I often thought, "What the hell am I doing?"
I always wanted to write a book and have been writing my whole life, although some of it was in my former work on Wall Street. Growing up, I was a big reader. I knew I wanted to write a book and first tried my hand at fiction. That was like getting my MFA or being thrown into the deep end and trying to keep my head above water. Writing a book is hard. It's even harder if you don't know what you're doing, which I didn't. The first manuscript had some good moments but let's just say this: I'm leaving it in the desk drawer. Life After Near Death is actually my third manuscript. I had the idea of doing research on near-death experience aftereffects, which are not well understood or researched. After I finished the research, the next step was putting the information into a book.
TBD: How did you learn to be a writer?
DD: I started out in a writing group in Taos, New Mexico. The teacher was excellent. Everyone in the group had to learn how to do critique, to understand what worked and what didn't in our writing, and why. That helped me to understand what writing was about a bit better. From there, I was juried into a writing group at the 92nd Street Y in New York, wrote in a workshop at the Writers Center in Washington, DC, and attended writers conferences, listened to speakers talk about their craft. I read every book I could get my hands on and paid attention to how writers do their jobs. But the best way to learn to be a writer is to write. Practice. Practice. Practice.
TBD: What are some of your favorite books and writers, and why?
DD: I love Mary Karr. The Liars' Club was dazzling, and what it did for memoir was noteworthy, creating a new template in an existing genre. Michael Lewis because he can take a dry topic (Wall Street) and bring it to life. I especially like Home Game: An Accidental Guide to Fatherhood because he makes some comments in that book that most of us would never say, much less reveal in a book for the public.
I love thrillers and am in awe of those authors who can juggle conflict, character arc, multiple plot lines, spicy dialogue and compelling settings as if they're writing a late-for-school notice. I started reading Dennis Lehane back in the early '90s with A Drink Before the War and Darkness, Take My Hand. I like Joseph Finder and local Baltimore author Laura Lippman because both of them know how to tell a good story.
TBD: How did you go about getting your book deal?
DD: I decided to give traditional publishing a try. It can often take years to find an agent and publisher and then another 18-24 months after that until the book comes out. I wanted this book to be published sooner so I made up my mind that I'd try to find a publisher for a few months, and if that didn't work, I'd self-publish.
I wrote a query letter that went out to over 200 publishers that I thought would be interested in the topic. The list included college and academic presses, small and intermediate publishers, theological book publishers, publishers in the spirituality and new age categories and the big five New York publishing houses.
The query letter was short but concise, three paragraphs long. The first paragraph described the book (research on a universe of more than 50 people and specific near-death aftereffects including mathematical gifts, enhanced hearing, improved eyesight, electrical sensitivity). The second paragraph explained my marketing approach, and the third paragraph was my bio (former Wall Street money manager and artist who left a high profile life to pursue a life of purpose and spirituality, former regular commentator on CNBC).
Fifteen minutes after the query letters went out, my email inbox was flooded. I had over 35 requests for the book proposal and am still receiving them. The responses ran the gamut from one publisher who said, "With your background, I know you're going to go with a New York publisher and don't want to get my hopes up," to one of the Big Five where four different editors approached me for a proposal to one publisher who emailed me a contract without any preliminaries. I had multiple offers. I didn't have an agent, so I had to go out and find one. I chose a publisher who fast-tracked the book. It will be released in January 2016, one year after the query letters went out.

TBD: How does you work as a psychic affect your work as an artist and a writer?
DD: I'd like to say that I just close my eyes and everything instantly comes to me. The truth is, I'm just like everyone else. Writing, art or any of the creative endeavors, require hard work and discipline. I have to sit down and do the work just like everyone else. There are no short cuts. I may be open at times because I'm a psychic, but that doesn't get the book written or do the research or make the work of revising any easier. In truth, lots of creative people are open, and if they're lucky, find that thread of an idea that wants to emerge. If they're very lucky, they can access it and nurture it. Being psychic may help the creative process incrementally, but I'm just like everyone else who is searching for the right words, the right phrase, the right image. I still have to do the work.
TBD: How would you react to skeptics who say that clairvoyance is not possible?
DD: I'd say, "Okay."
The truth is, I'm not trying to convince anyone of anything. I think many people have had experiences for which there is no logical explanation. Sometimes we can look outside ourselves for answers. But for some people, no matter what I tell them, they'll never be convinced. And that's okay. It's not my job to try to convert anyone.
TBD: What advice do you have for artists starting their own businesses?
DD: Being in the arts, as an artist, writer, musician, is tough.
I might suggest that they have a steady full-time job until they can build up enough of a business that they can afford to become a full-time artist (writer, musician) because it takes time and you have to eat in the meantime.
TBD: I hate to ask you this, but what advice you have for writers?
DD: Keep writing. It's how you get better. Don't give up. I met a woman at a writers conference who had a book coming out. I asked her how many books she'd written before she got this one published and she said, "Eighteen." I'm not sure if that's extreme, but I know that you have to keep going. I look at writing the same way I look at all businesses (and I came out of the business world where I watched businesses develop and grow). It takes time, grit, focus, hard work; plus you have to have something that other people want. If you write a book that no one is interested in reading, it might not help you get to the end destination. A lot of things have to break the right way to skew the odds in your favor. You have control over some, and not others.
Debra Diamond is a former Wall Street money manager and artist who left a high-profile life to pursue one of purpose and spirituality. In 2008, she had a transformational experience that left her with unconventional powers as a clairvoyant and medium. As an investment professional, Debra was a professor at Johns Hopkins University and a regular commentator on CNBC. She was profiled in the Wall Street Journal, Forbes, the Washington Post, the San Francisco Chronicle, and the Baltimore Sun. She has an MBA from George Washington University and is a graduate of Christie's Education and the Jung Institute. The mother of three sons, Debra splits her time between Taos, New Mexico, and the East Coast.
Join our newsletter to receive more interviews and tips on how to get published. 
THE BOOK DOCTORS BRING PITCHAPALOOZA BACK TO THE JERSEY SHORE BOOK TOWNE MARCH 3, 6:30 pm
The Book Doctors have helped countless writers go from talented amateurs to professionally published authors (including Genn Albin, their KC winner who got a 3-book mid-six figure deal). Now they're bringing Pitchapalooza, their signature event, to Rutgers University.
WHAT: Pitchapalooza is American Idol for books (only kinder & gentler). Twenty writers will be selected at random to pitch their book. Each writer gets one minute—and only one minute!
WHO: Arielle Eckstut and David Henry Sterry are co-founders of The Book Doctors, a company dedicated to helping authors get their books published. They are also co-authors of The Essential Guide to Getting Your Book Published: How To Write It, Sell It, and Market It… Successfully (Workman, 2010). Arielle Eckstut has been a literary agent for over 20 years at The Levine Greenberg Literary Agency. She is also the author of nine books and the co-founder of the iconic brand, LittleMissMatched. David Henry Sterry is the best-selling author of 16 books, on a wide variety of subject including memoir, sports, YA fiction and reference.  His first book has been translated into 10 languages and optioned by HBO, his latest book was featured on the cover of the Sunday New York Times Book Review.  They've taught their workshop on how to get published everywhere from Stanford University to Smith College. They have appeared everywhere from The New York Times to NPR's Morning Edition to USA Today. .
HOW: At Pitchapalooza, judges will help you improve your pitch, not tell you how bad it is. Judges critique everything from idea to style to potential in the marketplace and much, much more. Authors come away with concrete advice as well as a greater understanding of the ins and outs of the publishing industry. Whether potential authors pitch themselves, or simply listen to trained professionals critique each presentation, Pitchapalooza is educational and entertaining for one and all. From Miami to Portland, from LA to NYC, and many stops along the way, Pitchapaloozas have consistently drawn standing-room-only crowds, press and blog coverage, and the kind of bookstore buzz reserved for celebrity authors.
PRIZE: At the end of Pitchapalooza, the judges will pick a winner. The winner receives an introduction to an agent or publisher appropriate for his/her book.
PRICE OF ADMISSION: To sign up to pitch, you must purchase a copy of The Essential Guide To Getting Your Book Published. Anyone who buys a copy of receives a FREE 20 minute consultation, a $100 value. If you don't want to pitch, the event is FREE.
WHEN: March 3, 6:30pm
WHERE: The Brielle Public Library, 610 South St, Brielle, NJ. NEW LOCATION
Washington Post: http://thebookdoctors.com/the-book-doctors-pitchapalooza-in-washington-post
New York Times article: http://tinyurl.com/3tkp4gl.
Pitchapalooza mini movie: http://bit.ly/vm9YSu
Pitchapalooza on NBC: http://thebookdoctors.com/the-book-doctors-pitchapalooza-on-nbc-television
Here's what people are saying about Pitchapalooza:
"We came to Pitchapalooza with an idea and six months later we got a book deal with a prominent publisher. We simply couldn't have done this without this opportunity and without David and Arielle. We had been working on this project for several years, on our own, and struggling without any guidance. We were really discouraged by the entire process. Winning Pitchapalooza, and working with these two, really helped us focus and renew our enthusiasm in the project. And now we're going to be published authors!"—Nura Maznavi and Ayesha Mattu, Pitchapalooza winners Litquke, San Francisco, Oct. 2010
Here's what people are saying about The Essential Guide To Getting Your Book Published:
"I started with nothing but an idea, and then I bought this book. Soon I had an A-list agent, a near six-figure advance, and multiple TV deals in the works. Buy it and memorize it. This little tome is the quiet secret of rockstar authors."—New York Times best-selling author Timothy Ferris, The 4-Hour Workweek: Escape 9-5, Live Anywhere, and Join the New Rich,

David, Val Emmich, and Arielle at Word Bookstore (Sebastian Krawiec, Photo)
We first met Val Emmich during Pitchapalooza at Word Bookstore in Jersey City. He wowed us with his pitch and walked away a winner. Now he's sold U.S. and foreign rights for his debut novel, The Highs and Lows of Never Forgetting. Look for it in 2017 from Little, Brown. Congratulations, Val!
Actor and musician Val Emmich sold his debut, The Highs and Lows of Never Forgetting, to Judy Clain at Little, Brown. Jeff Kleinman, at Folio Literary Management, brokered the North American rights deal for Emmich, who's had roles on TV shows such as Ugly Betty and 30 Rock and the upcoming Martin Scorsese HBO show, Vinyl. The novel follows Joan, an aspiring 10-year-old musician who has the ability to recall her life in full detail. Knowing Joan's gift, and that she knew his recently deceased partner, TV star Gavin seeks her out. But Joan, who herself worries about being forgotten, will share her recollections of Gavin's partner only if he helps her write a song that will guarantee she is always remembered. The book sold in a flurry of foreign deals during last month's Frankfurt Book Fair—it was acquired by houses in Brazil, Italy, Germany, and other countries—before it was sent to publishers in the U.S. It is also out for film, with Sylvie Rabineau representing it.
For more info, visit valemmich.com.
You can read the announcement in Publishers Weekly here.
Pitchapalooza
Pitchapalooza is the American Idol for books (only without Simon) and it works like this: Anyone with an idea for a book has the chance to pitch it to a panel of judges. But they get only one minute. The Book Doctors team up with guest industry insiders to form the judging panel. The Judges critique everything from idea to style to potential in the marketplace and much, much more. Whether potential authors pitch themselves, or simply listen to trained professionals critique each presentation, all Pitchapalooza attendees come away with concrete advice on how to improve their pitch as well as a greater understanding of the ins and outs of the publishing industry. At the end of each Pitchapalooza, the judges come together to pick a winner. The winner receives an introduction to an agent or publisher appropriate for their work. Join us for an upcoming Pitchapalooza. 
Sign up for our newsletter and we'll send Pitchapalooza dates and resources to you each month.