We first met Jenise Aminoff at the New England SCBWI Conference in Springfield, Massachusetts. She wowed us with her awesome pitch at our Pitchapalooza (think American Idol for books), and we were absolutely sure that she was going to be a published author sooner rather than later. Sure enough, her new book, A Witch's Kitchen, is coming out, and we thought we would pick her brain about her road to publication.
Read the interview on the Huffington Post.
The Book Doctors: How did you learn to be a writer?
Jenise Aminoff: Yikes. There are so many ways I could answer that question. The simple answer is that I took a lot of classes. When I got to MIT, thinking I'd be a physicist or aero/astro engineer, I started taking writing classes as stress relief. Contrary to popular belief, MIT actually has a robust humanities department and an excellent writing program. At some point, I realized that I was enjoying writing much more than solving equations, so I changed majors. I have a bachelor's of science in writing, and my thesis was poetry. Go figure.
One of the classes I took was Joe Haldeman's Science Fiction Writing. He told us about the Clarion Workshop, so the fall after I graduated (and got married), I applied and got in. Clarion '95 was an incredible experience, and a lot of fantastic writers came out of it. Josh Peterson attended having just won the Writers of the Future contest. Kelly Link (a recent Pulitzer finalist) sold her first story to Asimov's during Clarion. Nalo Hopkinson (won a Campbell and a Nebula and many, many more), Lucy Snyder (just won a Stoker), and Michael Warren Lucas have all gone on to be successful novelists. Bruce Glassco wrote the incredibly popular board game Betrayal at House on the Hill.
Going from that to the MFA program at Emerson College was a huge letdown, and I quit after one semester. But I needed a job, so a friend took pity on me and got me a job as a technical writer. Funny thing: if you tell people you have a degree in writing from MIT, they immediately assume it's technical or scientific writing. Since then, I've been a technical writer, science writer, information designer, webmaster, grants writer, marketing content writer, and STEM curriculum designer.
For a long time, my fiction and poetry took a backseat to career and kids, but then a novel fell on my head. And I realized I was in trouble because I'd never studied long-form fiction, and novels are NOT just longer versions of short stories. So I found more classes to take: Odyssey Online's Fabulous Dialogue in Fantastic Fiction with Jeanne Cavelos, Writing Middle Grade/YA Novels with Holly Thompson, and Odyssey Online's Getting the Big Picture (novel revision) with Barbara Ashford.
All throughout this, I was keeping active in one way or another. I belonged to critique groups, live and online. I was a slush reader for Aboriginal Science Fiction magazine right after Clarion, and after the first Odyssey Online class, I became an editor for New Myths magazine. I ran a reading series with an open mic for nearly ten years. And I read and read and read, everything I could get my hands on about writing: Le Guin's Steering the Craft; Lawrence Block's Spider, Spin Me a Web; Don Maass's Writing the Breakout Novel; Cathy Yardley's Rock Your Plot; and of course, The Essential Guide to Getting Your Book Published. I also joined the Society for Children's Book Writers and Illustrators (SCBWI) and read their annual guide and quarterly newsletters and online articles.
TBD: What were some of your favorite books as a kid, and why?
JA: Yikes squared. How long can this article be? I'm a VORACIOUS reader.
When I was still in the children's room of the Ernie Pyle branch of the Albuquerque Public Library, I read Walter Farley (The Black Stallion), Marguerite Henry (Misty of Chincoteague), Frances Hodgson Burnett (The Secret Garden, The Little Princess). At my school library, I read all the Happy Hollisters and the Oz novels, Louisa May Alcott and Laura Ingalls Wilder. Then one day, when I was nine, I stumbled across a new book, Anne McCaffrey's Dragonflight. Yes, I know that's not a juvenile. Someone had misshelved it, I suppose. But I checked it out, read it with avid interest, brought it back, and asked if there were more.
The children's librarian looked at me. "You read this? Did you understand it?" When I nodded, she called my mother over, spoke to her briefly, then turned back to me and said, "Come with me." She led me into the adult section of the library and placed in my hands a small paperback: J.R.R Tolkien's The Fellowship of the Ring.
I owe that librarian so much, and I never even knew her name. After that, I had the run of the adult section. My mother was a mystery reader, but she also liked Ray Bradbury and introduced me to him. I started reading the entire SF section starting with the A's: Anthony, Asimov, Beagle, Bradley, Cherryh, Clarke, Donaldson, Doyle… Eventually, I looped back to juveniles and found Lloyd Alexander and Madeline L'Engle. Of these, the ones I read over and over and over were Peter Beagle's The Last Unicorn, Tolkien's Lord of the Rings, all the McCaffreys, L'Engle's A Wrinkle in Time, and, in my teen years, Windhaven by George R.R. Martin and Lisa Tuttle.
TBD: What are you reading these days?
JA: Still reading children's literature, everything my girls bring into the house, plus a lot of stuff they don't find interesting but I do. I'm currently investigating verse novels as an interesting form I'd never known about. Also adult SF, particularly Seanan McGuire, Cat Valente, N.K. Jemison, Daniel Jose Older, John Scalzi, and China Mieville. My husband is a history buff, and he hands me the well written stuff. I'm currently reading Sailing the Wine Dark Sea by Thomas Cahill. I'm also reading some basic psychology, articles on Maslow's Hierarchy of Human Needs as a framework for structuring character development. I'm working my way through Second Sight by Cheryl B. Klein. I follow several web comics religiously: xkcd, Girl Genius, Questionable Content, Mare Internum, Blindsprings, Kiwiblitz, and Phoebe and Her Unicorn.
TBD: How did you come up with the idea for your book?
JA: It fell on my head. Really. In my family, we make each other Christmas presents. Right after Thanksgiving 2013, my younger daughter asked me to write her a story with fairies and unicorns as her present. I thought, okay, sure, 10 pages or so. A couple of days later, I was watching my older daughter baking a cake. She doesn't use recipes (that's cheating), and sometimes her cakes are fabulous and sometimes they're awful, but most of the time they're okay. I thought, What if there were a young witch who just can't figure out magic but is really good at cooking? And I started writing. And writing. And the story wouldn't end. By Christmas, I had something like 50 pages written, and I knew then that it was a novel. I finished the first draft in time for her birthday in March, and it was around 50k words by then.
In A Witch's Kitchen, Millie's an apprentice witch who can't cast a successful spell but who can cook amazing meals and scrumptious desserts. Her mother's only interested in the magic, though, so Millie feels unappreciated and worthless. Millie's grandmother comes up with the clever idea of sending her to the Enchanted Forest School, where she studies magic and many other things with fairies and dragons and goblins, reconnects with her half-brother, a wizard, befriends a pixie and an elf, and starts discovering that her cooking has value, and her magic isn't so messed up as it seems. Ultimately, the novel's about not letting other people define you.
TBD: What were some of the joys and perils of writing your novel?
JA: Joys and perils is a good way to describe it. On the one hand, it was glorious. Words just kept pouring out of me in this seemingly unending stream, and the big challenge was finding time in which to write. Fortunately, my employer decided to move to a new location which would have meant a 90-minute commute for me, so I gleefully quit and focused on the novel. But I really had no idea what I was doing. It felt like navigating a maze in total darkness using only my elbows. Characters would suddenly appear out of nowhere and take over the plot, and I'd later have to ruthlessly revise them out. And because this was my first novel, every niggling little idea I'd ever had, and every moral I wanted to pass on to my girls, showed up in one form or another. And I then had to prune and prune and prune. I have determined, empirically, that I am not a pantser. All those years as a technical writer, I suppose.
TBD: How did you go about selling your book?
JA: First, I joined SCBWI and looked through their annual guide, The Book, and their lists of agents and their sample query letter. I usually attend Arisia, the largest SF convention in Boston, and it so happened that in January 2015, N.K. Jemison was doing a pitch session, so I signed up for that. I really had no idea what a pitch was, so I read her the first paragraph of my query letter, and she had some good advice for fixing that up. Her assistant gave me some comp suggestions.
Then I went to the New England SCBWI Conference in Springfield in April 2015, and I learned so much, my head nearly exploded. On the first day, I went to a query critique session with agent Kaylee Davis, and she had some very helpful advice. I was attending with my friend Dirk Tiede, who was also a first-time attendee, and he insisted I had to do the Pitchapalooza. I really didn't want to; pitching in front of a huge crowd of people I didn't know sounded absolutely terrifying, but Dirk was pitching, so I put my name in to be supportive. When you pulled my name out of that bucket, I was sitting on the floor in the back of the room, frantically revising that pitch using Davis's advice. The sheet of paper I brought up was scribbled over and scratched out and rewritten. But I pitched it, and I won. I'm still stunned by this. I'd never even seen a Pitchapalooza before.
This gave me a lot of confidence. Taking what I learned at the conference, I revised the novel again, and I started querying in June, without a whole lot of success. My manuscript buddy Dana told me about Twitter pitch parties, and I tried a few of those and got a few lukewarm responses. And then my friend Elizabeth told me about the Young Explorers' Adventure Guide, an annual anthology of science fiction written for children, mostly middle grade but also a little YA. I checked out the publisher, Dreaming Robot Press, and I noticed that they were accepting submissions for MG fantasy novels. So I sent them my query. They got back to me in early August expressing interest, and I called in my Pitchapalooza prize, a consultation with you. Thank you so much for holding my hand through that process.
Despite your and my best efforts, I never landed an agent, but I got a lot of good advice from Gay Haldeman and Jeanne Cavelos and Barbara Ashford, and I signed with Dreaming Robot Press in February 2016.
TBD: What was it like to do a Kickstarter campaign? What are some do's and don'ts that you learned?
JA: The Kickstarter campaign was wild and terrifying and huge fun, all at the same time. I'd been involved in a failed Kickstarter before, but Dreaming Robot Press had done two successful Kickstarters in the past, and I trusted them to make it work. One smart thing they did was pair me up with a more seasoned author, Susan Jane Bigelow, whose Extrahuman Union series is now being republished by The Book Smugglers Publishing. One mistake they made was setting the goal way too low, at just $850. We funded it in the first seven hours, during our Facebook launch party! After that, I think a lot of people just thought, oh, it funded, I don't need to support this, so getting more buy-in was hard.
I kept trying to come up with stretch goals. I offered to publish a companion cookbook, and we blew through that stretch goal within 24 hours. I then offered to do free school visits for every $1000 over the goal, but that was too high, and it looks like I'll only be doing one of those. During the middle slump, I got the Kickstarter posted on boingboing.net, and that same evening Susan and I were interviewed on the Sci-Fi Saturday Night podcast. All that effort netted us a total of four new supporters. But at the end, we came in at $2101, which is a pretty good feeling and some nice early publicity before publication in September.
TBD: Many writers have used pen names. In fact, David published a middle grade novel using another name, but that was because his publisher basically forced him. Why are you using one?
JA: I posted a long essay about my pen name on my Facebook author page. Here's the short form: Dianna is my middle name, and Sanchez is my mother's maiden name, so it's as much my name as Jenise Aminoff. Growing up, I never saw Hispanic names on the spines of the books I read, and I never found Hispanic characters inside those books. As a child, I never questioned this. It was obvious that science fiction/fantasy was a white thing, as so many things were then.
It wasn't until I got to college that I discovered black SF writers such as Samuel R. Delany (who was one of my Clarion instructors) and Octavia Butler. I started asking, where are all the Hispanic SF writers? I found Gabriel Garcia Marquez and Jorge Luis Borges, but that was magic realism, and I didn't really understand the distinction, why Hispanic speculative fiction needed its own little box. Thank goodness other Hispanic SF writers are starting to emerge now: Junot Diaz, Daniel Jose Older, Carmen Maria Machado.
I want my daughters to see Hispanic names on books. I want them to find Hispanic characters in books. I want other kids – white, black, Asian, whatever – to see them, too, and to understand that science fiction is for everyone.
TBD: What's next?
JA: Right now, I'm in the middle of moving, but that's starting to calm down a little, so I'm beginning to plan out my next novel. I have so many novels that have been simmering on back burners, it's been hard to decide which ones to work on next. Right now, I'm outlining a MG urban fantasy which features cross-group characters: one black, one Hispanic, and one of mixed ancestry including Anasazi. It takes place in Albuquerque and addresses issues of culture shock and adapting to new environments.
At the same time, I really want to be working on a YA novel in which a Hispanic boy gets lost in an infinitely large discount store, encountering people from all over the world who are similarly trapped. There are so many fun things I can do with this, while also channeling a creepy vibe I haven't really played with before. But this novel is much less fully developed than the MG novel, so I'll probably work on that first. And I have a long, LONG list of other novels I want to get to, not to mention sequels to A Witch's Kitchen.
TBD: We hate to ask you this, but what advice do you have for writers?
JA: Ooh, now you're playing dirty. Okay, here are the things I find myself telling people again and again.
Go easy on yourself. Life is hard and crazy, and you never know from day to day what's going to come along to sabotage your writing practice. Don't feel bad about that, because your life informs your craft, and everything you do when you're not writing is going to end up in your writing later. It's great if you have a stable enough life that you can write a set number of hours every day, but if you can't write every day, don't let the shame of having failed prevent you from writing when you do have the time.
That said, be persistent. So you didn't write today. Tomorrow, find ten minutes to jot down ideas or do character sketches. Then, when you have a luxurious hour or two for uninterrupted writing, you've got material ready to work on.
Don't write alone. Find a critique group that's supportive and dedicated, one that's not overly harsh but also doesn't pull punches, and one in which everyone is contributing more or less equally. These people are your lifeline. They will keep you sane. Critiquing their work will help you recognize what you should improve in your own writing. If you write kidlit, SCBWI has a critique group matching service you can use. If you don't, Meetup is another great place to find groups. There are lots of online groups, too. Join the Fantasy and Science Fiction Writers in America Facebook group and just ask there. And if you can't find a group that meets your needs, make one. That's what I did, pulling together a bunch of people I met at that fateful 2015 conference. I love them all; I could never have finished my novel without them.
Every first draft is terrible. Don't lose heart. That's what revision is for. I hate revising, passionately, and would rather go clean the bathroom or weed my garden. But revision is actually where things get interesting, when you pull together all the disparate threads of your story into a complex, well-woven whole. Think of revision as an endless series of do-overs. In time, you'll get it just right.
Dianna Sanchez is the not-so-secret identity of Jenise Aminoff, whose superpower is cooking with small children. She is an MIT alumna, graduate of the 1995 Clarion Workshop and Odyssey Online, active member of SCBWI, and a former editor of New Myths magazine (www.newmyths.com). Aside from 18 years as a technical and science writer, she has taught science in Boston Public Schools, developed curricula for STEM education, and taught Preschool Chef, a cooking class for children ages 3-5. Her debut novel is A Witch's Kitchen, forthcoming from Dreaming Robot Press in September 2016.
JOIN OUR NEWSLETTER TO RECEIVE MORE INTERVIEWS AND TIPS ON HOW TO GET PUBLISHED. 
A Witch's Kitchen
,
Arielle Eckstut
,
Book Publishing
,
David Henry Sterry
,
Dianna Sanchez
,
how to get published
,
Jenise Aminoff
,
kickstarter
,
middle grade books
,
New England SCBWI Conference
,
pitchapalooza
,
pitchapalooza winner
,
SCBWI
,
Society of Children's Book Writers and Illustrators
,
the book doctors
,
the essential guide to getting your book published
,
writing
,
Young adult books
We first became aware of Lin Oliver when we presented at the annual New England Society of Children's Book Writers and Illustrators Conference. We learned she had co-founded SCBWI, and we kept hearing what a wonderful writer, great businessperson and generous human she was. Now that she's launched her new book series, The Fantastic Frame, we asked her how she and Stephen Mooser founded the linchpin of the children's book community.
Read the interview on the Huffington Post.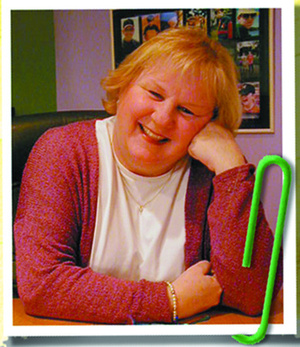 The Book Doctors: How did you go about starting the Society of Children's Book Writers and Illustrators? What was the impetus, and what do you think writers can get out of joining a group like it?
Lin Oliver: When I started the SCBWI, I was 21 years old. I started it with Steve Mooser. I won a writing contest very early in my life, just after graduating college, and the prize was to work in television. At the time, I didn't like it. That wasn't what I wanted to do, so I quit, very haughtily. My father said, "Well that's lovely, but now you're not in school, and now you don't have a job. So you'll be getting a job." I went to the state unemployment office. This was the mid-'70s, so the unemployment office meant they were finding you employment. And on the bulletin board there, it said, "CHILDREN'S BOOK WRITER WANTED." You have to believe in destiny.
It was a federally funded organization that was creating a K-6 reading series for kids. They were looking for authors to write the stories. This was during the Great Society, and there was funding for education, research-based education. You had to audition. I wrote a story, and I was selected. The other person who was selected was a guy named Steve Mooser. They put us in an office together and said, "Alright, you have a three-year contract. You're going to write 110 stories and 7 novels each." I said, "Okay, thanks so much!" After the bosses left, I turned to Steve and said, "I have no idea." And he said, "I don't either."
We thought, we'll go to a conference, or a class, or something. There were none. Being a brash kid, I said, "Well, we'll throw a conference!" I went to the Santa Monica and Beverly Hills public libraries and asked them to give me all the great children's books. I spent a month reading them, and then I wrote my 10 favorite authors. "We're having a conference in California. Would you like to come speak?" And you know what? All 10 of them wrote back. It was an early indicator of what this field is. You couldn't have written to 10 radiologists, or accountants. . .
Eight out of the 10 said, "Sure, I'd be happy to come!" And the only other two who said no were Dr. Seuss, who wrote a rejection letter in rhyme, and E.B. White, who said that he and Charlotte needed to stay in the barn. It turned out that he passed away later that year.
The ones who said yes were Sid Fleischman, Jane Yolen, Judy Blume, Tommy Depaola, and Don Freeman. They all came! And then we thought, "Well, we're having this conference, we should have an organization. That's how we formed it. We discovered what an incredible peer group it is. It was the right time because everybody was looking for a community. It's now 45 years later, and there are 25,000 members. I think it's generally acknowledged to be the linchpin of the children's book community.

TBD: There are SCBWI branches in Japan and the Netherlands. It's impressive.
LO: Everywhere. Steve and I, several years ago, were invited to come visit our chapter in Ulaanbaatar, Mongolia! We went to Beijing and took a three-day train ride across the Gobi Desert. When we got off in Ulaanbaatar, there was a group of 40 people standing there with a big sign that said, "WELCOME TO SCBWI!" It truly was a great moment in my life. SCBWI grew up with regional advisors and local coordinators, but the growth comes from the fact that people who work in this field are really looking to bond, to be a community, to unite behind kindred ideas, and to reach out to the next generation of people who are doing this.
TBD: We have been to dozens and dozens of writing conferences. The first time we came to a SCBWI conference, we were really blown away by two things. One was the sense of community that was there, from newbies to many, many published authors. The other was the level of sophistication of the people presenting–the kind of knowledge that was being passed on–and the people who showed up. Even if they were newbies, they had done their homework.
LO: It's taken all 40-some years to make those points. At first, it was always like, "How can I get an agent when my manuscript's ready?" Over years and years of training, people coming back over and over, they've learned the craft that you have to practice. One thing we've tried to stress as an organization is that when you're submitting work, you're representing the organization as well as yourself. It better be professional, and it better be submitted to the right person. We have this book on the SCBWI website called The Essential Guide to Writing For Children, and it has directories of agents, publishers, regional presses, religious presses. We try to teach everyone that you don't write something, then throw it out there like spaghetti and hope it sticks on the wall. Over the years, people have gotten to be much better writers. That doesn't mean every book you write is going to sell, but there's at least a level of professionalism. You don't submit it until it's at least there. And then you submit it to somebody who has a shot at buying it.
If you see the people who religiously come to the conferences and meetings, who are in critique groups that rework and rework, a tremendous proportion of them succeed. It cuts off years from their process. It's one of the great pleasures of my life that you see how much the organization is able to help people realize their creative impulses.
TBD: There's also this sense of generosity at SCBWI. We travel with our daughter. Our first year there, I was talking to a writer, and I look over, and I see my daughter is with Peter Reynolds. And he's showing her his book, and they became friends! I was blown away by it. Flabbergasted. Impressed.
LO: Oh it's amazing. I have three sons, and now they're in their twenties. When they grew up, they and all their friends worked for free at SCBWI. My son counts Norton Juster as one of his friends. Judy Blume came to one of their graduations. It's a very unusual group of people. I think if you start out caring about kids, it sort of eliminates 95% of the world's 'ugly' people. You might find someone you're not particularly drawn to, but you're not going to find a real dud in the crowd.
Lin Oliver is a children's book author and writer-producer of television series and movies for children. With Henry Winkler, she writes the New York Times best-selling book series, Hank Zipzer: World's Best Underachiever, which has sold over 4 million copies and is a hit television series on the BBC. Their new chapter book series, Here's Hank, is also a New York Times best-seller. She is also the author of the Who Shrunk Daniel Funk quartet, Sound Bender and The Shadow Mask, adventure/science fiction middle grade novels she coauthored with Theo Baker. Her collection of poetry, the highly praised Little Poems for Tiny Ears, illustrated by Tomie dePaola, is being followed with another poetry collection, Steppin' Out: Playful Rhymes for Toddler Times. Her new chapter book series, The Fantastic Frame, debuted in April of this year from Grosset. Lin is the co-founder and Executive Director of SCBWI. Learn more at www.linoliver.com or follow Lin on Twitter (@linoliver).
SIGN UP TO RECEIVE MORE INTERVIEWS AND TIPS ON HOW TO GET PUBLISHED. 
Hi Arielle and David, thank you so very much for referring me to the Society of Children's Book Writers and Illustrators. The Houston Conference was this weekend and it was amazing!
I've met more agents and editors at this conference than I've met in 14 years of my writing career. And, they were nice, friendly and have all agreed to receive queries and manuscript samples from all of the authors who attended the conference.
In addition, I want to thank you for informing me about the "We Need Diverse Books" organization. I am following them on Twitter, one of my fellow SCBWI members provided them with insightful information and they have a contest open for diverse authors.
Without your help, I would have never known about these resources that can help me to further my writing career and to actually get a real book deal.
I'm so grateful. Thanks for all that you do and best wishes to you in your pursuits to help others.
Have an awesome week!
Allyson Neal
ava-books.com