We, The Book Doctors, travel the country going to writers' conferences, book festivals, bookstores, libraries, colleges and universities where writers meet and learn how to get successfully published. We kept hearing about the University of New Mexico Summer Writers' Conference in Santa Fe (formerly the The Taos Summer Writers' Conference) and how freaking awesome it is. We finally got a connection, reached out and lo and behold, we are excited to announce that we will be presenting at this year's conference, July 24-31, in Santa Fe, New Mexico.
One of the best ways to go from being a talented amateur to professionally published author is to be around a bunch of professionally published authors. There are few places you can do this outside of writers' conferences like this one. Whether it's learning the craft of plotting a novel, understanding how to shape your life into a memoir, or figuring out the nuts and bolts of how to navigate the stormy seas of publishing, there's just so much to learn and so many brains to pick.
Plus, we're totally psyched about going to Santa Fe. New Mexico will be our eight-year-old daughter's 34th state. What's not to love about that? If you're there, please look us up and say hello.
We spoke with Sharon Oard Warner, founding director of UNM Summer Writers' Conference in Santa Fe, about the conference, reading and her advice for writers.
Read the interview on the Huffington Post.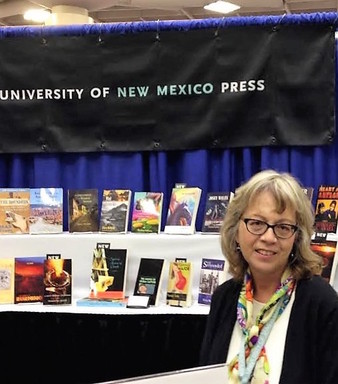 Sharon Oard Warner at AWP 2015
The Book Doctors: What were your favorite books as a kid and why?
Sharon Oard Warner: My first favorite book was The Little Red Caboose, a Little Golden Book. My dad swears he read that book to me a hundred times or more. I do remember loving it, so much so that when my own sons were small, I bought them a ginormous version, so big that my younger son could hide behind it, which is the only real purpose the book served. As might be expected, The Little Red Caboose just didn't do it for my sons. After seeing the gift book titled Everything I Need to Know I Learned from a Little Golden Book, I began to wonder about the long-term impact of my childhood obsession with The Little Red Caboose. Had I been marked for life by the book's message? It turns out, yes, I had.
TBD: How were you marked for life by your childhood obsession with The Little Red Caboose?
SW: In order to get the attention he craves–the waves and cheers of children–the caboose has to come to the rescue. In other words, he has to put on the brakes and resist mightily the forces of gravity and the weight of all the other cars bearing down on him. He has to save the train.
Off and on throughout my life, I have been defiant in the face of forces larger than I am. I have thrown on the brakes and stubbornly resisted being moved. Right now, I am trying to save the D. H. Lawrence Ranch, and I am reaching out to other writers for assistance. Anyone out there want to help?
TBD: How did you learn to be a writer?
SW: Reading, first, last, and always.
TBD: How did moving around so much affect your childhood? How did it affect your writing?
SW: I went to twelve elementary schools–two a year through sixth grade–and all of these schools were in the Dallas metropolitan area. In first grade, I was outgoing, exuberant even, but by third grade, I kept to myself. Rather than make friends with children I would soon say goodbye to, I turned to books for my support and solace. I checked out stacks from the school library and from whatever public library was in walking distance of my home. I read every moment I wasn't otherwise engaged.
TBD: How has teaching writing made you a better writer?
SW: As I said earlier, I learned to write by reading. However, most of what I'd absorbed in all those hours of reading was largely instinctual. I couldn't articulate it for others. I couldn't analyze it for myself. Teaching, then, required me to deepen my understanding in order to share what I knew with others. Case in point: Like many graduate students, I was a teaching assistant, which meant instructing a freshman writing class. Grading essays is the most time-consuming part of teaching such a class, and for me, grading was arduous. I could rewrite my student's work, but I couldn't correct or critique it.
Because my schooling was so haphazard, I never learned the fundamentals of grammar. Once I recognized my deficiency, I was forced to address it. I had to learn or relearn subject/verb agreement, pronoun reference, sentence faults, dangling participles and so forth. Teaching has often taught me what I don't know, but never more forcefully than in my first year at the front of the class. By the way, teaching requires social skills. I had to shrug off my introversion and relate to my students.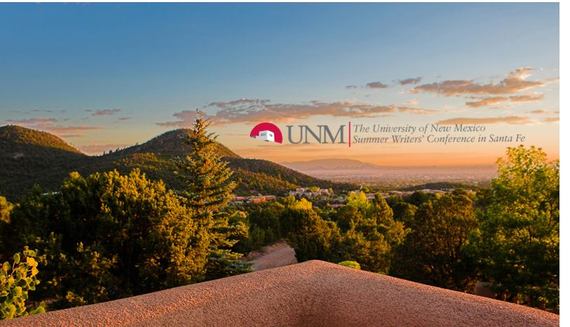 SW: When I started the conference, it was held in Taos, and it was called The Taos Summer Writers' Conference. My reason for creating the conference was simple: I wanted to make a connection between the University of New Mexico (UNM) Creative Writing Program in Albuquerque and the D. H. Lawrence Ranch outside of Taos, New Mexico. I have been advocating for the property for many years now, but the success of the conference has not really brought attention and support to the ranch, not yet, anyway.
TBD: What can writers get from attending the conference?
SW: Our goal is to create a nourishing literary community for writers, one in which everyone can form lasting relationships and create great work.
A number of writers who first attended the conference as participants have gone on to publish their work and build writing careers. Some of them have come back years later as instructors: Summer Wood, Laura Dave, Frances Washburn, Laura Brodie, Richard Vargas, and Margaret Wrinkle, to name a few.
Margaret Wrinkle is teaching a weekend fiction workshop at the 2016 conference. She first participated as an attendee, 12 years ago. Of the conference she says, "My time in Taos was so pivotal. I found my best reader there, and the novel I was working on when I came in 2004 was recently published by Grove Atlantic. In a great coincidence, my book deal came through the same week as that of another student in my Taos workshop named Kristen Kittscher, so the Taos connection brought us back together after many years." Margaret's book, Wash, released in 2013, was deemed "a masterly literary work" by the New York Times Book Review, and Wrinkle was named one of Time magazine's "21 Female Authors You Should Be Reading."
TBD: What have you learned from your years of being involved with the conference?
SW: So much, but what comes to mind is this undeniable fact: Many of us have compelling, important stories to tell, stories that should be/need to be shared with others. It's been my pleasure and privilege to assist in the storytelling endeavor, first as a reader and as a writer, and later as a teacher and as founding director of the UNM Summer Writers' Conference in Santa Fe.
TBD: What projects are you working on now?
SW: I am finishing the second draft of a screenplay, a father/daughter story with a bit of a mystery thrown in for good measure. And I've just received a pre-completion contract for a writing craft book that will take writers through what I call the "intermediate step." Rather than jump from writing short stories to writing a novel–a painful leap to be sure–I urge prospective novelists to create something intermediate, a novella. How did Goldilocks put it: "Not too large and not too small but just right!"
TBD: What advice would you give to writers?
SW: Finish things. Life is full and it's easy to lose track of projects you've set aside. Only this morning, while looking for a place to make notes on these questions, I discovered a journal full of jottings for a story called "The Last Bee." As soon as I finish the screenplay, I'm going to return to the story, which is about the plight of our honeybees.
Sharon Oard Warner is Professor of English and Associate Chair for Undergraduate Studies in the English Department at the University of New Mexico. She is also Founding Director of UNM Summer Writers' Conference in Santa Fe (formerly the Taos Summer Writers' Conference) as well as Co-chair for the newly formed D. H. Lawrence Ranch Initiatives.

She has published four books–a collection of short fiction, Learning to Dance and Other Stories; an edited anthology, The Way We Write Now: Short Stories from the AIDS Crisis; as well as two novels, Deep in the Heart and Sophie's House of Cards.
Her stories have been published in Prairie Schooner, The Laurel Review, Other Voices, Green Mountains Review, and elsewhere. Her scholarly essays have appeared in Studies in the Novel, Studies in the Short Story, Best Writing on Writing, The Writer's Handbook, and in selected anthologies. She is currently completing a screenplay.
JOIN OUR NEWSLETTER TO RECEIVE MORE INTERVIEWS AND TIPS ON HOW TO GET PUBLISHED. 
When we wrote our book, The Essential Guide To Getting Your Book Published, the first person we asked to interview on the subject of online marketing was Fauzia Burke. Fauzia founded the pioneering online marketing firm FSB Associates and has been figuring out how to promote books on the World Wide Web since before most publishers and authors had ever performed a Google search. She's worked with everyone from Alan Alda to Sue Grafton, promoting books across categories and genres. Her new book, Online Marketing for Busy Authors, is just the primer every writer needs to understand and make the most of online marketing today.
Read the interview on the Huffington Post.
The Book Doctors: How do you figure out who your audiences are? And how far should you reach when determining multiple audiences?
Fauzia Burke: Understanding your readers is crucial because it will help you devise the best online strategy for you. Online marketing is customized and personalized. It is essential for you to know your audience so you can serve them best. You should know their age group, gender, interests, which social media outlets they use and where they hang out online. The more you know about them, the better your marketing will be. In my book, I have a worksheet to help authors refine their audience so they can market for their readers.
Some questions include:
Is your reader male or female?
What is their age range?
What TV shows might they watch?
What are some common values or traits of your ideal readership?
Does your audience have a problem, concern or frustration that your book seeks to solve?
The identification of your ideal readers will play a major role in the quality of your online marketing plan.
TBD: How do you figure out where your audience lives online once you determine who they are?
FB: There are many sites that give you social demographics of each social media site. I use Pew Research and Sprouts Social. For example if your audience is women, you are more likely to find them on Pinterest. Younger users tend to use Instagram. Another good place to start is to look at who is already following your social media sites or visiting your website and aiming for networks that draws a similar audience. You can use Facebook Insights, Google Analytics, Twitter Analytics, etc.
TBD: Is an author website an important part of a publicity/online marketing plan?
FB: Websites are a crucial link between you and your readers. It is the one place, the hub, of all your activities. Your website is your opportunity to connect with your readers in a personal way. It is also where you have full control (unlike other social media sites) over your brand. Not having a website could be viewed as unprofessional, out-of-date, and not connected.
Despite popular belief, your website doesn't have to be expensive or complicated. You can keep it simple. WordPress is often recommended as a platform because it's author friendly, easy-to-use and easy for people to find (has good search capabilities). Keep one thing in mind: It's better not to have a website than to have an unprofessional one. If you have a website, make it good one.
TBD: Do authors have to blog?
FB: I consider blogs (like websites) the foundation of a digital strategy. Not only do blogs give authors the opportunity to stay connected with their readers, they also position the author as an expert. Blogs are also the absolute best way to drive traffic to websites. For book authors in a competitive marketplace, the need to blog couldn't be higher. Consider the time you spend blogging as an extension of your job as a writer.
Blogging is a great way to share your knowledge, test how your content resonates, and collaborate with others. While experts may disagree on how often you need to blog, consistency is the key.
TBD: Do authors have to be on social media?
FB: I think every author has to make that decision for themselves. No one should be on social media if they don't want to be or are only doing it to sell books. Social media gives authors an unprecedented opportunity to build a brand and create a community of readers. Here are some dos and don'ts that might help:
You don't have to do everything
You don't have to do the next shiny thing
Look at the data for feedback (your digital footprint) and adjust accordingly
Know your audience
Don't forget it's a privilege to talk to people
Be authentic
Go for engagement
TBD: How important are author profiles on sites like Amazon, Goodreads and LinkedIn?
FB: I think they are all important to some degree. We should all have a completed profile on each site. Every author should grab their Amazon author profile. I think Goodreads is more important for fiction writers and LinkedIn is more important for non-fiction writers.
TBD: How should an author go about setting up a blog tour?
FB: If you are doing your own publicity efforts, consider developing an ongoing dialogue and relationship with the bloggers that cover your genre and niche. Share their information and be generous. Everyone appreciates a digital nod these days. Help them before you need their help.
Once you have searched the blogs that are appropriate for your book, you can pitch them a book for review or offer to do a Q&A or to write a blog that is appropriate for their audience. If you get some responses and the editors/bloggers request the book, your pitch is working. If not, you'll have to try another pitch. Try connecting your book to something in the news or a new study. When you do get a response, pounce on it. Attention is fleeting and you don't want to wait. If the editor/blogger asks for a book or an interview, accommodate them right away.
Then in a couple of weeks, follow up and make sure they got the book and ask if there is anything you can do to help. That's the cycle. It's not difficult. It's not rocket science. However, it requires lots of time and patience. Contacts with the media are worth so much because a publicist's relationship with an editor will cut the time and boosts your chances of getting a feature. If you are willing to put in the time, you can build the same contacts and relationships within your niche.
TBD: If an author has zero experience with publicity and marketing, what is the number one piece of advice you'd give him/her to get him/her going on the right path?
FB: I wrote my book, Online Marketing for Busy Authors, for just those authors. I hope that by giving them clear advice and priorities I have made things a bit easier on them. Here's some advice:
Take heart and approach marketing with curiosity. If you are a overwhelmed by the rapidly changing world of online marketing, you are not alone. Remember all of us, experts and novices, are learning as we go. You don't have to become a social media strategist to be effective.
Fauzia Burke is the founder and president of FSB Associates, an online publicity and marketing firm specializing in creating awareness for books and authors. She's the author of Online Marketing for Busy Authors (Berrett-Koehler Publishers, April 2016). Fauzia has promoted the books of authors such as Alan Alda, Arianna Huffington, Deepak Chopra, Melissa Francis, S. C. Gwynne, Mika Brzezinski, Charles Spencer and many more. A nationally recognized speaker and online branding expert, Fauzia writes regularly for the Huffington Post. For online marketing, book publishing and social media advice, follow Fauzia on Twitter (@FauziaBurke) and Facebook (Fauzia S. Burke). For more information on the book, please visit: www.FauziaBurke.com.
JOIN OUR NEWSLETTER TO RECEIVE MORE INTERVIEWS AND TIPS ON HOW TO GET PUBLISHED. 
We live in Montclair, New Jersey. John Dufresne lives in southern Florida. So naturally, we met him at the South Dakota Festival of Books. We were sitting next to him waiting for people to show up to sign our books. Let's just say there wasn't a huge line. Normally, this would really be a downer, but this time we realized it was good luck because we got the chance to talk with John.
John has had a long and distinguished career as a writer. He also teaches writing. Now that his new book, I Don't Like Where This Is Going, is out, we picked his brain about writing, books, publishing, and life.
To read the full interview on the Huffington Post, click here.
The Book Doctors: When did you first start becoming a writer, and how did you learn to be one?
John Dufresne: I was a storyteller first, even if I didn't know I was. My father told me a bedtime story every night. Fairy tales. Only I thought he made them up because he had no book. I thought he invented wolves. He may be why I loved stories and wanted to make up my own. I had a couple of narratives going when I was seven or eight or so in which I was the central character. They both took place in my neighborhood. In one I was the leader of a band of good guys with white hats and spirited horses. Cowboys on Grafton Hill in Worcester, Mass. The only real horse we ever saw on the Hill was the ragman's nag, whom we loved to pat. Every night in bed I continued the story from where it ended when I had dozed off the night before. I did this for years. And during the day, I was thinking of what I would now call plot points and creating new characters. The other narrative was similar with me as a sports hero. Whenever I heard sirens, I imagined the house the fire trucks were heading for and the people trapped inside the burning house and how they would be saved. Or not.
TBD: What were some of your favorite books as a kid, and why?
JD: I grew up in a house without very many books. We did have 26-volumes of the Universal Standard Encyclopedia, bought for 99 cents a week at the A&P on Grafton Street. I read them in order, not quite thoroughly. One month every subject I talked about at the supper table began with A. Afghanistan, alligator, antbirds. With volume 13, it was everything between Idaho and Jewel Cave. I loved information, loved knowing the names of things. I didn't much like the stories we read in my grammar school, stories about kids who had horses and good fortune. I couldn't find anyone like me, someone who grew up in a housing project, in them. Then I happened on a series of books that I devoured, the Chip Hilton series for boys, written by Claire Bee. I think it was David Mamet who described drama as two outs, bottom of the ninth, man on first, 3-2 count, and your team down by one. That describes Clutch Hitter, a book in the series that illustrated to me, the little jock that I was, how exciting, compelling, and tense a story could be.
TBD: Your new book, I Don't Like Where This Is Going, is a wild, wacky ride that fits squarely into the noir tradition, but it seems to break as many rules as it follows. How did you get the idea for the book, and does writing in this genre inform how you work?
JD: I found a character I liked in a short story I wrote. I wrote the story, my first bit of crime fiction, on request. The character was Wylie Melville, a therapist and police consultant; the story was "The Timing of Unfelt Smiles," and it appeared in Miami Noir and in Best American Mystery Stories 2007. I wanted to give Wylie a much larger problem to solve and to put his life in great danger. That's what got me started, that and the long legacy of police and political corruption in South Florida, rich material to work with. Then, having done it once, I thought, I'll do it again. I liked Wiley and Bay and wondered what mayhem would follow them and where would they go. They went to Vegas so that Bay could ply his trade at the poker tables. To be honest, I hadn't read much crime fiction before I wrote crime fiction. Sherlock Holmes, of course, books my friends Les Standiford, James W. Hall, and Dennis Lehane wrote. So if I broke any rules, I may not have known what they were. I wrote the two novels like I wrote every book with the focus on characters and themes, not on plot. This is what it means to be a human being and this is how it feels.
TBD: What do you want people to take away from your novel?
JD: Before I was a writer, and before I was a house painter, I worked for a while in social service organizations, a suicide prevention hotline, like the one Wylie works at in Vegas, a youth center, a drug prevention program. So I was in touch with that difficult life that so many people have here. In America. I worked with so many people who had lost hope and others who were in terrible emotional pain. And I've never lost that feeling that we don't do enough to take care of the less fortunate. The exploitation and oppression of unfortunate people is something I'd hope the reader would think about. Daily violence is a norm here, but it's easy to look the other way. And I want the reader to care about Wylie and his friends.
TBD: What were some of the pleasures and perils of writing this book?
JD: I spoke glibly above saying how theme and character drove the novel. Plot's always been the most difficult aspect of novel writing for me. It's so damn hard. So when I wrote the first Coyote novel, I got to about 250 pages when I realized I didn't know who committed those murders in the opening chapter, and I thought, this is why the crime writers make the big money: they have to write a novel and solve a crime. Too late then to bring a bad guy with a gun onto the stage. So it was pack to page one. Same thing this time. As possible suspects entered the novel, I paid attention and watched them looking for clues. Anyone of them could have done the deed, but who really did? Wylie's no Sherlock Holmes, no consulting detective, but he is a man who pays attention. And he doesn't work alone. He has the illusionist Bay and the bedlamite Open Mike by his side.
TBD: Tell us about how you got your first book published?
JD: It was a book of short stories, and I had probably published six or seven stories in literary journals. I had a bunch of others, and I put them together as a book, and I went through one of those books Writer's Digest put out or something like that. And I looked through all of the agents looking for short story collections, and there were three.
TBD: I'm surprised there were three!
JD: I know, I know! So I wrote to the three of them, and one of them got back to me. He was very enthusiastic. I would tell anybody who is looking for an agent, make sure the agent is excited about you and your project. Not just, "I'll do it…" Because it's hard for an agent to sell a book. Especially if it's short stories. So my agent sent my book of stories around for about a year. It finally sold to Jill Bialosky at Norton, and I've been with Jill and Norton ever since. I remember my editor saying, "You're the last guy I'll ever sell a book of stories for."
TBD: Your career is interesting and highly unusual for today in terms of sticking with one publisher for each book. And it's a publisher that's independent but has real chops in this business. Not to mention the fact that you write very quirky books that are not highly commercial, mainstream, etcetera. How can other writers achieve this kind of elusive success?
JD: First of all, the best readers you're going to get are your agent and your editor. They're generous. They want your book to succeed. And they know what they're talking about. Even if you disagree with them, I always say, just do what they tell you to do. Because they know the business. I don't know anything about the business. I don't want to know; I want to write. I also say, if you write something beautiful and moving and telling, it'll get published. But it may not get published when you want it to be, or where you want it to be. The important thing for a lot of young writers is getting it published. I steer them away from self-publishing. Some of them have, and that's alright. But you want to get the imprimatur of somebody else. Somebody else who believes in you. Small presses are as good a place to be published as large presses… I mean obviously you're not getting the same money. But the money isn't like it was before. You used to be sent on book tours. Now you're lucky if they give you lunch money. The important thing is to get yourself into the game. You get your book around. You have people reading it. Just don't give up. You owe it to your characters that you love to get other people to read about them. Until you get an agent, you're going to do the business work too, and persist with it. I think in some ways publishing is more democratic than it ever was.
TBD: When we go to these conferences, there's always one person who's telling writers, "You have to be on Facebook! You have to be on Twitter! You have to have a website, blah blah blah-" And you can see the blood draining out of writers' faces.
JD: The publishers want you to do work with them, which I understand. When I did my first book of stories, I set up what I called the Motel Six tour. I told them, "Get me the books and a bookstore, and I'll drive. I'll take my wife and my kid, and we'll drive to all the bookstores." And that's what I did. And they were all really happy, because this was before social media. I printed up a fake newspaper from Louisiana Power and Light, and Norton sent it around, and got hard copies to people. It was fun. They appreciated that I was willing to do it. I still do it. Somebody just asked me to do a bookstore in Baltimore. But I'm thinking, "How much is this going to cost me?" In the old days, they put me up in beautiful hotels. Paid for everything. Now, at least for mid-list people like me, it's not happening. And I don't think it's happening too much in general anymore. I also have gotten on Facebook because Norton said to do that. A guy helped me out. My wife is good at the computer. I think that's been kind of helpful. It's a nice way to spread the news. I saw there was a good review of my new book in the Tampa Bay paper on Sunday, and I put it online. Lots of people have liked it already. They know about the book, they buy the book. Twitter I've never been on. I remember once, Carol Houck Smith (who was an editor at Norton for years) and I were sitting together by these editors, and they were all answering questions with, "You need a platform." And Carol muttered under her breath, "I don't need a goddamn platform, I need a great book!"
TBD: What are you reading now?
JD: I tend to read a lot of books at the same time. I'm reading Lee Martin's new novel Late One Night, which begins with the death of a mother and three kids in a fire that may or may not have been arson. And I started Campbell McGrath's new poetry collection, XX, in which he writes a poem for every year in the last century, in the voices of some of the century's prominent figures, like Picasso. Mao, and Elvis. Also reading Wired to Create, by Kaufman and Gregoire, and Actual Minds, Possible Worlds by Jerome Bruner. I'm loving, if not completely understanding, Lawrence M. Krauss's A Universe from Nothing and Carlo Rovelli's Seven Brief Lessons on Physics.
TBD: How does teaching fiction help or hinder you as a fiction writer?
JD: It only helps. Every reading and every discussion of a story helps me see how stories work or don't work, including my own. We're all apprentices in a craft where no one is a master–I think Hemingway said that. This is the craft so long to learn. I always feel better at the end of class than at the start. I always feel like rushing home (which is actually impossible on Biscayne Boulevard) and getting back at whatever it is I'm writing. To be honest, there are moments that I would rather be learning about my central character's secrets than reading a story about goblins with swords, but I know I'll learn something about setting a scene, let's say, in the goblin story that will be valuable to my students and to me.
TBD: We hate to ask you this, but since you actually wrote a book about how to write a novel, we feel we have to. What advice do you have for writers?
JD: Probably the advice you were expecting to hear: read and write every day. No holidays for the writer. We always find time to do the things we love. We only have to want to write as much as we want to go to the movies. And if you don't love writing and reading, do something else. It's too hard, and discipline won't bring you to the writing desk. Only love for stories will do that. Here's Faulkner on reading: "Read, read, read. Read everything — trash, classics, good and bad, and see how they do it. Just like a carpenter who works as an apprentice and studies the master. Read! You'll absorb it." And Chekhov on writing: "Write as much as you can! Write, write, write till your fingers break."
John Dufresne is the author of seven novels, including I Don't Like Where This is Going and No Regrets, Coyote. Among other honors, he has received a Guggenheim Fellowship and is a professor in the MFA program at Florida International University. He lives in Dania Beach, Florida. For more information, please visit www.johndufresne.com.
John will be joining our Pitchapalooza panel in Miami on May 7, 2016, at 2 p.m. Learn more at the Miami Herald. 
JOIN OUR NEWSLETTER TO RECEIVE MORE INTERVIEWS AND TIPS ON HOW TO GET PUBLISHED. 
We've been to the South Dakota Festival of Books twice so far, and we have now discovered two amazing writers who came to the festival without a book deal. Both now have books about to come out. Our conclusion is that there are lots of great writers in South Dakota, and many of them go to that festival. As soon as we met Jerry Nelson, we knew he was the real deal. He has that subtle, dry Midwestern wit that sneaks up behind you and then whacks you right in the funny bone. Since he's writing about experiences that are so far out of the norm from people on either coast, we knew he'd need a special kind of publisher. We've seen over and over again how New York publishing doesn't quite get this kind of Midwestern book and doesn't understand what a big audience it has. Jerry's opus, Dear County Agent Guy, is finally ready for publication, and we are so happy to see this book spread its wings and fly out into the world. We thought we'd check in with him to see exactly how he did it.
To read the full interview on the Huffington Post, click here.

The Book Doctors: When did you first become interested in being a writer, and how did you learn to be one?
Jerry Nelson: I was in junior high school when I read a newspaper column by humorist Art Buchwald. My first reaction was "Newspapers don't print stuff like this! Newspapers are supposed to be serious and stodgy!" My second reaction was "Where can I find more of this?"
When I was a kid, I never imagined myself becoming a writer. My only goal in life was to be a farmer like my dad and his father before him. I didn't think that a formal education was necessary for achieving this goal. I put in the minimum amount of effort required of me at school and barely graduated from high school.
I learned to be a writer by reading, which I call "feeding the machine." Reading enables you to travel to exotic lands and experience new sights and sounds.
The next step toward becoming a writer is to do some actual writing. There are many who say, "I should really write a book!" yet never get past the "should" part. We all have that little voice in our head who is constantly narrating the passing scene. Writing is simply committing that narrator's words to paper. In essence, I learned by doing.
BD: What are some of your favorite books and why?
JN: I thoroughly enjoy everything that Dave Barry has ever written. He is one of those writers who has the uncanny ability to make the reader spontaneously snort with laughter.
I adore the outdoor writer Patrick F. McManus. When our sons were young, it became a tradition to read one of Pat's humorous essays to them as a bedtime story. This resulted in much giggling from the boys and from me.
At my bedside is Volume I of The Autobiography of Mark Twain. I dip in and out of it randomly, which I understand is pretty much the method Twain used to write it. Time spent with such a virtuoso is never wasted.
I also loved The Grapes of Wrath and The Great Gatsby. The list goes on and on.
BD: Read any good books lately?
JN: Our son and daughter-in-law recently gave me a signed copy of Failure is Not An Option by Gene Kranz. It details the author's experiences as a NASA Flight Director in the early days of our nation's space program and during the near-disaster that was Apollo 13. These things took place when I was a kid, so it's like time traveling for me.
I just finished Leaving Home, a collection of The News From Lake Wobegon essays by Garrison Keillor. They are from the early days of A Prairie Home Companion, so most of them seemed new to me. Reading them was nearly as pleasurable as hearing them. They gave me a chuckle and filled me with a deep sense of home.
BD: You have been compared to Mark Twain and Garrison Keillor. How do you feel about that?
JN: It totally blows my mind!
As a boy, I first fell in love with Twain when I read Tom Sawyer. I then proceeded to devour Huckleberry Finn and almost everything Twain has written. He was an American original and is still the undisputed master of his genre.
I first heard Keillor's voice one Saturday in the mid-1990s when I was feeding my Holsteins. A commercial for Bertha's Kitty Boutique came through the speakers on my tractor's radio and I was instantly hooked. I cannot imagine a Saturday evening without A Prairie Home Companion.
Keillor is a living legend and being compared to him is an unspeakably huge honor. Keillor grew up in Anoka, Minnesota, which is four hours from our farm, so it's natural that our styles might have a similar terroir. The difference is that Keillor writes about Norwegian bachelor farmers, while I once was a Norwegian bachelor farmer.
BD: Tell us about how your professional writing career started.
JN: In 1996, my area was suffering through an extended period of wet weather. It had been so wet for so long that cattails were beginning to grow in my field where there should have been rows of corn.
Feeling frustrated and helpless, I penned a spoof letter to Mel Kloster, my local county extension agent. In the letter, I asked Mel if he knew of a cheap, effective herbicide that could control the cattails. And while he was at it, maybe he could advise me on how to get rid of all the ducks and powerboats that were out in my corn field.
Instead of using a normal salutation, I started the letter with "Dear county agent guy."
Mel told me that he had enjoyed my missive and that I should get it published somewhere. I replied that I had zero training as a writer and didn't know the first thing about publishing.
Despite my reservations, I took Mel's advice and showed the letter to Chris Schumacher, editor of our local weekly newspaper, the Volga Tribune. Chris read the letter and said, "Yeah, I'll publish this. Do you have any more ideas?" I replied that I had maybe one or two. "Keep them coming," he said, adding, "What should we call this?"
I asked Chris what he meant by "this."
"It's a newspaper column," said Chris. "How about using the salutation, 'Dear county agent guy?'"
I replied that this was fine by me and that's all the thought that went into it. I have written a column each week ever since.
That tiny spark was the beginning of my writing career. As my confidence in my abilities grew, I began to get some of my work published in the nation's premier farm magazines. I also began to submit scripts that were used on A Prairie Home Companion. I don't recall exactly how much I was paid for those scripts, but do know that the money was put toward our home heating bill.
BD: You been doing your column "Dear County Agent Guy" for a long time, what have you learned about America by writing about this very particular part of it?
JN: I have learned that folks who live in the Midwest feel that we are all part of a large, extended family. I often write about what's going on in my life, so my wife and our two sons have provided me a lot of fodder over the years. I have had numerous people say to me, "I feel like I know your family better than I know my own!"
A high school girl recently told me of a family ritual that involves my newspaper column. My column arrives at their home on Friday. When they sit down for their meal that evening, one of the family members reads my column aloud at the table. What I have written then becomes the official topic of discussion during the meal.
Reactions such as those are very gratifying and extremely humbling. They also drive home what a huge responsibility I have to my readers.
BD: What are some of your favorite stories in the collection?
JN: That's like asking which of your offspring is your favorite child! I cherish them all equally.
But if you held a gun to my head, I might say that "Electric Fencing 101" has a special place in my heart, mainly because it's mostly true with only a little embellishment here and there. That piece illustrates what it's like to raise kids on the farm.
Another piece that is special to me is "The Four Seasons of Farming." It's one of the more ruminative articles in the book, an essay that speaks to my deep connection with my family, the land and the rhythms of the earth.
BD: Your family have been dairy farmers for four generations. How has farming changed since your great-great-great-grandparents were milking cows?
JN: When my ancestors homesteaded in Dakota Territory, they milked cows the same way it had been done for 10,000 years, that is, by squatting beside a cow and squirting the milk into an open bucket.
Modern dairy farmers utilize 21st century technology. Some dairies have milking parlors that can milk dozens of cows at a time. Over the past few years, robotic milkers have come to the fore. These machines can clean the cow's udder, attach the milking unit and apply a post-milking teat dip, all without any direct human supervision. Daily milk production and numerous other data points can be accessed via your PC or your smart phone. The robot will send a text to your cell phone if it needs help with an issue.
Cow comfort is paramount on the modern dairy. It used to be that the cows were cold in the wintertime and suffered through the heat during the summer. Nowadays, dairy barns are climate controlled and some dairy farmers have even opted to equip their stalls with water mattresses. Many dairy operators put electronic necklaces on their cows that will track such things as how many steps the cow takes each day and how much time she spends chewing her cud.
My wife wants to put a similar necklace on me so that she can quantify how much time I spend doing actual work and how much time I waste goofing off. I am adamantly opposed to this idea.
BD: Many of our readers want to know, how exactly do you train a husband?
JN: My wife says that one of the things that first attracted her to me was the fact that I have five sisters and was thus "pre-trained."
From what little information I have managed to gather, husband training is more of an art than a science. It's also an ongoing, never-ending endeavor. I have heard wives say that it can take up to 50 years to get a husband properly trained.
Husbands are actually fairly simple creatures. We respond positively to rewards and have a deep aversion for unpleasant experiences. If you discover a training method that works well for your Golden Retriever, odds are it will also work for your husband.
BD: We hate to ask you this, but what advice do you have for writers?
JN: There are six simple rules to becoming a better writer: read, read, read, and write, write, write.
Read everything you can lay your hands on. Read the greats and the not-so-greats, anything that will stretch your imagination and your vocabulary. Make certain that you consume a healthy dose of poetry on a regular basis.
As a writer, don't be afraid to put yourself out there. Recognize that you are not perfect and will never be able to please everyone. Such is life.
It has been said, "Be bold and mighty forces will rush to your aid." I have found this to be true throughout my years of beginning each week with the words "Dear county agent guy."
Jerry Nelson and his wife, Julie, live in Volga, South Dakota, on the farm that Jerry's great-grandfather homesteaded in the 1880s. In addition to his weekly column, his writing has also appeared in the nation's top agricultural magazines, including Successful Farming, Farm Journal, Progressive Farmer, and Living the Country Life. Dear County Agent Guy is his first book.
JOIN OUR NEWSLETTER TO RECEIVE MORE INTERVIEWS AND TIPS ON HOW TO GET PUBLISHED. 
We first met Cathie Borrie years ago on our trips around the publishing world. It was immediately apparent upon reading her stuff that she was an amazing storyteller and an exquisite wordsmith with a true gift for poetic articulation. But her book was about such a difficult subject, we knew she'd have a hard time getting a traditional publisher interested. That didn't stop her. She wrote a deep, moving, glorious book, and eventually, after years of ridiculously hard work, she found her audience. We thought we check in with her to see exactly how the heck she did it.
To read the full interview on the Huffington Post, click here.
The Book Doctors: When did you first start becoming a writer, and how did you learn to be one?
Cathie Borrie: No doubt you are aware of that stale, sorrowful mantra: "I've always wanted to. . . " That cliché was my writing story. I dabbled in poetry as a child, followed by decades during which I had marvelous experiences and adventures but did not write. When my mother became ill and went on to develop dementia, everything changed for me, turned direction, and stopped. Her language evolved into one of extraordinary insight, humor, and poetic sensibility. I wanted to keep her voice, and began to tape our conversations. I think this time of quieting down, of listening and taping, served as muse for the release of my own writing voice. Mother living with dementia, as muse! My goal became to convey that the story is not a long goodbye, and that she had not become an empty shell.
How does anyone learn to be a writer? Can it be learned? I began my vignette-like pencil scratchings in 2004, when my mother was still alive and living with dementia. I have always loved learning, and loved going to school. It suits me: the discipline, the homework, the camaraderie, and I was thrilled when, in 2005, I was accepted into The Writer's Studio program at Simon Fraser University. This course changed everything for me and for my writing. Under the expert tutelage of author and then-director Betsy Warland, I honed the words I had already written and added thousands more. After the program, a number of us formed an inter-genre writing group, which provided me with an enormous opportunity to continue with my writing and editing.
TBD: What are some of your favorite books or authors, and why?
CB: Treasured genres: literary fiction, short stories, poetry. The ever evolving author list: Annie Dillard, Harriet Doerr, Lydia Davis, Ann Michaels, Anita Brookner, Yeats, Jane Yolen, John Kennedy Toole, because they write in a sparing beauty and I crave that. Favorite book: Kenneth Grahame's The Wind in the Willows, the 1980 edition with illustrations by Michael Hague.
TBD: Read any good books lately?
CB: I am reading or re-reading, and loving, The Conference On Beautiful Moments by Richard Burgin, The Night Sky by Mary Morris, Tinkers by Paul Harding, Seamus Heaney's Wintering Out, and Molly Peacock's Alphabetique: 26 Characteristic Fictions.
TBD: We've heard over and over from New York publishing people that books about Alzheimer's don't sell. We tell writers that they know more about their audience than New York publishing oftentimes does. Tell us about Cathie's wild ride to publication.
CB: I finished the work around 2008, at the time of the economic crash. Agents and publishers were pulling back on taking new clients, especially platform-less memoirists. On top of this dismal scene, I kept hearing that books about Alzheimer's don't sell, or that the market is saturated with memoirs about Alzheimer's. But non-fiction topics leave room for different perspectives, and I knew this work wasn't like anything else in the field, in form or content. It uniquely included the voice of an elderly woman living with dementia and no author had taken that approach with this topic. Also, I wrote a memoir with broader themes, which I set in context of family relationships, and, although its center revolved around dementia, it included universal stories that would, I believed, appeal to a wider memoir readership.
In September, 2010, Francesca Rosenberg, Director of Community, Access and School Programs for the Museum of Modern Art in New York, invited me to present The Long Hello for World Alzheimer's Month. I had been doing theatrical readings based on the manuscript internationally for a number of years, as I continue to do. For this event, Melia McLure accompanied me by reading my mother's voice. MoMA expressed interest in having the book available so I took a deep breath, and self-published. For the next four years I marketed the book to the best of my abilities and although I possess drive and determination, my tolerance for rejection is shaky, at best. At the time, media were not interested in a self-published author, and I still held dreams of being part of a publishing team. In 2014, author and memoirist Molly Peacock referred me to a literary agent, Marilyn Biderman, who secured a contract with Simon & Schuster Canada. Publication with a major trade publisher ushered in a sunny day for The Long Hello, and for me. Marilyn then placed The Long Hello with Arcade, an old and esteemed independent house that had recently been bought and resurrected by a larger independent, Skyhorse, while maintaining some of the members of its original editing department. I continue to perform excerpts from The Long Hello, sometimes accompanied by live musicians, and more recently have completed the stage play, co-written with playwright James Fagan Tait.
TBD: Tell us about delivering your keynote performance at MoMA for the World Alzheimer's Day event. What was that experience like? What were the repercussions?
CB: I think we can all agree that a call from MoMA would be considered a highlight in any author's career, as it certainly was in mine. MoMA runs a marvelous program for people living with Alzheimer's and their care partners: Meet Me at MoMA. To be able to tell my story, to hear my mother's magical words that defy the Alzheimer's stereotype, in that beautiful space, was unforgettable. I met wonderful people and received additional invitations after my appearance at MoMA.
TBD: What was it like to take some of the worst experiences in your life and make art out of them?
CB: My writing style has been described as "lyrical, poetic, and spare." The chapters about childhood, birds, horses, dance, even about sports' day, lent themselves to that form. But when I knew I had to bite the bullet and write about my parents' divorce, the death of my brother, my mother's last days, I looked down at the yellow paper with those perfectly spaced wide lines and despaired. How could I take those stories and render them in lyrical form? I hardly wanted to think about them. But, as other writers have described, beauty and meaning are available in the darkest of places, and I found that wonderful memories surfaced alongside the difficult ones. I recalled a poignant incident that occurred shortly after the death of my grandfather.
I would climb a tree after school to wait for my mother to come home from work every day, feeling a deep pleasure in looking out over the beautiful farms scattered throughout the valley, and breathing in the pleasing scent of pine, my fingers sticky with pitch.
In other parts, or scenes, as I think of them, sad memories were often infused with bird song, always birds . . .singing, and the moody sea, offering solace. Homesick at boarding school, my beloved English teacher reveals what it means to love by reading Yeats to us, her eyes closed, a thin private smile etched across her face. And finally, I found a euphoric comfort and sustenance in the writing process itself: that burning need to write sparingly, and the commitment to edit every sentence hundreds of times so that no word is unnecessary, or wasteful, or unfit.
TBD: What was it like to get a quote from Maya Angelou? It must be so gratifying to get so many amazing blurbs from doctors, writers, reporters.
CB: Maya Angelou's one word, "Joy!" was an absolutely astounding response to the work. Imagine a memoir centered on dementia, described with this one perfect word – "Joy!" I am deeply grateful for all those generous people who endorse The Long Hello: Maya Angelou, Lisa Genova, MoMA's Francesca Rosenberg, and others whose names warm my heart and whose words fill that uncertain place in which a writer, manuscript completed, waits to be published.
TBD: What's next?
CB: My current manuscript is a genre busting work for children. My wish list:
1.The stage adaptation, performed in theatres. 2. Just the right people to bring The Long Hello to the screen, with eyes knowing how to unearth the back-stories, the landscape, the beauty.
TBD: We hate to ask you this, but what advice do you have for writers?
CB: Edit your work so that when you send it to prospective agents and publishers, it is in pristine shape. To survive the process, muster: tenacity, a relentless drive, resilience, and a sturdy constitution.
Cathie Borrie briefly tried her hand at theater school, trained as a nurse, holds a bachelor of science in nursing from the University of British Columbia and a Master of Public Health from Johns Hopkins University. She has a law degree from the University of Saskatchewan and received her Certificate in Creative Writing from the Writer's Studio at Simon Fraser University. She continues to write new work, and to perform adaptations of The Long Hello, and is no longer an active actor, a nurse, or a lawyer. She lives in North Vancouver. You can see Cathie's website at: www.cathieborrie.com
Arielle Eckstut and David Henry Sterry are co-founders of The Book Doctors, a company that has helped countless authors get their books published. They are co-authors of The Essential Guide to Getting Your Book Published: How To Write It, Sell It, and Market It… Successfully (Workman, 2015). They are also book editors, and between them they have authored 25 books, and appeared on National Public Radio, the London Times, and the front cover of the Sunday New York Times Book Review.
Join our newsletter to receive more interviews and tips on how to get published. 
It's pretty rare when we, The Book Doctors, are reading the same book. Arielle tends to love books written by people who've been dead for several hundred years. Or doorstop-sized biographies, and giant non-fiction tomes about people doing bad things, like the brilliant book about Bernie Madoff, The Wizard of Lies. I tend to gravitate toward books with tragically flawed heroes and gorgeous mysterious dames who are never quite what they seem to be at first blush. I tend to like bullets, bombs, uncontrollable passions, epic gruesome one-of-a-kind murders. Raymond Chandler, Cloud Atlas, Game of Thrones. But we both absolutely adored Dear Committee Members by Julie Schumacher. We love it so much we've become evangelists for the book, telling everyone who will listen that they MUST read this novel. When you read it, you'll find out why. So we decided we would interview Julie and see what she had to say for herself.
To read the full interview on the Huffington Post, click here.
ARIELLE: Because we edit books, we're always interested in how a novel is constructed. Yours is one of the most brilliant constructions that we've ever seen! You've managed to write a novel that is made up solely of recommendation letters from a Professor of English at a University. It's a brilliant high-concept idea, but it's one that seems impossible to pull off before you read it. We were wondering how you conceived of the idea and how you constructed it?
JULIE: The idea came to me sort of accidentally. I was teaching an undergrad fiction class at the University of Minnesota, which I often do, and I was telling the students that typically we don't start with plot and structure, but sometimes if you're stuck, you might try to begin a short story or a short work of fiction by coming up with some kind of format. Maybe you could come up with a short story in the form of a to-do list. Or a series of definitions. Or there's a couple of pieces of fiction written in alphabetical order. Is there some way in which they could jumpstart and experiment with something by coming up with a form first? And one of the students asked me, "Is this something you usually do?" And I said, "No, actually, I never do that. I don't start with structure. It's not the way I write. I always start with character." And they kind of pushed me on it. And someone asked, "Well, if you were going to do that, what would you do?" So I said, kind of facetiously, "Well, something in the form of letters of recommendation because I always write them for you people."
DAVID: That's hilarious! So what happened next?
JULIE: I was thinking about the idea and didn't know if it would be feasible or doable. I told the idea to a colleague, and he said, "I hope you're going to do that." And I thought, well, maybe I could just give it a whirl. I realized pretty early on the two major challenges would be: One, how do you make the letters stick together? Where's the narrative glue? And two, how do I portray my main character if he's supposed to always be invisibly describing other people? He's supposed to be behind the scenes as an author of these letters, rather than on stage. But I thought, having written a zillion letters myself, just finding them frustratingly dull and full of praise but also very boring at the same time that I could create a guy who would just insert himself all over the place. Talk about himself when he's supposed to be talking about other people. I thought that could actually be good fun!
ARIELLE: What were your next steps?
JULIE: I decided to try to write a few pages a day and see if it went anywhere, and if it didn't, I'd throw it away. I started it in the summer, and probably by the end of the summer I had a good piece of it done. And I was having the time of my life writing it. I loved writing this book. I had so much fun. Writing is not always a good time, you know? But this was a great time.
ARIELLE: Did you already have an agent? And if so, at what point did you talk about the idea or send some pages, and what was his or her reaction?
JULIE: Yeah, I do. I'd been trying to get her to sell a collection of short stories, and she was giving me the big yawn.
DAVID: Yeah, good luck with that. You had already written a number of books that had sold, right?
JULIE: Yeah. I had two books for them that were out of print, then I had written five novels for kids. In part because my own kids were young, and I was reading what they were reading. I was urging them, "Why don't you try this book or that book?" and that was where my mind sort of was. Because my agent was not terribly excited, to say the least, about my short story collection, I wrote to her when I was about half done with Dear Committee Members, and said, "Maybe they would want my stories if they knew I was working on a novel as well." She said, "Well, what are you working on?" And I said, "Well, it's kind of a weird thing, it's not done." And she said, "Send it to me anyway." I was kind of nervous sending it to her because I thought maybe it's just amusing to me, and anybody else will think it's a dumb idea. But she immediately wrote back and said, "Forget your story! We'll sell this!"
ARIELLE: And did you pitch her the idea over the phone or an email before sending her the manuscript?
JULIE: No, no, I didn't.
ARIELLE: David and I both heard Maureen Corrigan review your book on Fresh Air while driving and we were both so intrigued we went out and bought the book.
DAVID: It was an incredible review. It was basically a letter of recommendation for your book!
JULIE: I was so thrilled with that review. I think I was in the car too, but I must have been listening to another station. My sister called me and was shouting over the phone at me. "Turn the radio on!"
DAVID: One of the things I love about the book is the way that we watch not only the Creative Writing department, but this man himself, deteriorate through the course of these letters. Was this a conscious decision, or did that just come about as the book went forward?
JULIE: I think his deterioration came about as I was writing the book. I realized early on, "Okay, I've got to have several people that he writes to more than once, so it'll stick together. I started out with his poor student Darren."
DAVID: We won't give away what happens. I'll just say, poor schmuck!
JULIE: Yeah! And then I thought, "Okay, he's got to have an ex," so I added Janet. And then I thought, "I should have some backstory to him," so I created the seminar and his pals from that time. But I wasn't really sure. I did start to worry when I was about halfway or two-thirds of the way through. Is he just going to seem monochromatic? So I thought, "Okay, I've got to kill Darren off."
DAVID: Well, you just gave it away!
JULIE: Actually, I had an argument with the editor when he bought it. Again, I had sent the agent the first half of it that was finished. The back half was in draft form, I was fairly sure at that point what was happening. But it wasn't polished enough that I wanted to send it anywhere. And the editor called me up and said, "What's gonna happen at the end?" And I said, "Well, I'm going to kill Darren off." And he said, "Oh no no no. Don't like that idea." And I said, "Well, Darren's going."
ARIELLE: Wait, so you sold this on half a novel?!
JULIE: Yeah!
ARIELLE: That's wonderful and very unusual. How did the editor influence what you ended up writing in the second half?
JULIE: I had long conversations with the editor about what was going to happen. And he was worried about Darren. He wasn't sure that was going to be justified. And he was also worried that there wouldn't be any sort of change in Fitger (my protagonist) himself. He wanted me to include a letter written by someone else that would recommend Fitger for something. And I kept saying, "No no no, I don't want to do that. I want them all to be outgoing because I thought that would make him seem lonelier somehow." He said, "Okay, you can kill Darren off, but I still want somebody to write a letter for Fitger." And I said, "No no no no no." But we did finally compromise with the letter at the end, in which Fitger quotes someone saying about him: "He's not as much of an ass as he thinks he is."
DAVID: Had you worked with this editor before?
JULIE: No. So it was kind of nerve-wracking.
ARIELLE: So what happened? It was sent as an exclusive?
JULIE: No, she sent it to four or five places. I think one or two of them thought about it and passed. And there were two that did want it at the end. Doubleday was one. And I talked to both editors. That had never happened to me before. It was terrific.
ARIELLE: Who was your editor?
JULIE: Gerald Howard.
ARIELLE: Oh, lucky you!
JULIE: Yeah it was really lucky. But again, I didn't know him at all. And I had never met him. And I was kind of nervous as I was finishing this thing. But it turned out to be a really good editing relationship.
DAVID: Fitger's character is so unlikeable in certain ways. He's a liar. He's petty. He's narcissistic. But in the end, you kind of end up loving the guy because his heart seems to be in the right place in many ways.
JULIE: I definitely see him that way. I know there's been a few people who've read it who clearly see him as a 100 percent curmudgeon. Just a jerk. They would want to avoid him. But no! He's sorely lacking in diplomatic skills, and tact, and some common sense. But he cares about things people in the arts care about. And he does care about his students. And I think any shift at the end is demonstrated in the fact that he does start to recognize that he's not done right by Darren. And he should have said to him early on, "Bad idea. It's a bad book." And he didn't. He was selfishly advocating for Darren in part because it was sort of a vicarious relationship, and selfishly he wanted his program to live on, and Darren's his last chance.
ARIELLE: I just want to go back to one thing, because we get this question from clients all the time about, "How do I say no to my editor, and when do I say no?"
JULIE: I think that's really hard. In the past, I think it was the second story I ever published, I was 28, 29 years old, and had a really bad experience where an editor just ran roughshod over my story in a way I thought was offensive. And in retrospect, I think I should have just said, "No, you can't do that to my story." But you know, I was 28, I really wanted a credit and something on my resume, and I let him screw with my work. I think right now, I'd say, "I'm taking it back." But back then, I didn't have the wherewithal to do it. But most of the time, everything other than that one story, I've had really good experiences with editors. In the kid-book world, the editorial hand is extremely heavy. I think I'm not the only one who's found that. You send in your completed manuscript and feel very happy about it, and they say, "Oh, we still like your book. We're so excited!" And then they send you a 12 or 15 page letter. "Here are the things we're really excited to see you do." So those were sometimes excruciating to receive, and I would get snarly and defensive and take long walks for a few days, and then would realize, well, they were right. Ninety percent of the time, I was just going to do what they asked.
ARIELLE: Gerry Howard is a guy with best-sellers longer than both of his arms. What, in that case — I'm sure you agreed to many of the changes that he made — but what was it in the places you did say no, that made you say no?
JULIE: The only one that was of consequence was his desire for somebody to write a letter for Fitger at the end. He pressed on that and pressed on that, but when I suggested a compromise, and wrote it in, he said fine.
DAVID: But killing off Darren is also a huge thing.
JULIE: Yeah, and he did not like that idea. But once I sent him the completed manuscript, he went, "Oh okay. I see what you want to do. That makes sense." When I talked to him on the phone after he was thinking about buying it based on the first pass, he said to me, "I'm a reasonable person. I'm not going to ask you to do things to your book that you think are going to ruin it. We'll be able to talk about ideas. We'll bat things back and forth. I want you to be able to trust me." He was great.
ARIELLE: So, Professor Fitger is very helpful to his students who want to get their books published. But we've found that, typically, there's a lack of education, or even just snobbery, by academic and MFA programs about how to get published. I'm wondering how you prepare your students for the very harsh realities of today's publishing world.
JULIE: I don't know. I haven't found any snobbery. I've certainly found among creative writing faculty people who say, "Let's bring editors and agents in here, let's help with the professional life of the writer." And on the other hand, some faculty who say, "Let's create a more sheltered environment in which people can purely work on their writing, and worry about publishing, et cetera, later. Now is not the time to be thinking of marketplace issues. Now is the time to be writing. Let's consider this a sort of retreat." I understand both those points of view. I think some programs in particular, Iowa and Columbia – Iowa because it's Iowa, Columbia because it's in New York – are very good at bringing in agents, editors, et cetera, to look over people's work. I've certainly had students who, when we have occasionally brought in editors to the U of M, say, "I don't want to meet with them. I'm busy on my novel. I can't do that right now." Which I totally respect.
ARIELLE: And do you, for example, teach people how to write a proper query letter? Or do you give wisdom from your own experience of having books published? As we all know, you can have a perfect book that doesn't get published.
JULIE: Yeah, definitely. I don't teach to a whole group of people how to write a query letter. Or here's how to find an agent. Here's how to self-publish. I would say on a more individual basis, "This book is on its way to being terrific. I don't think it's there yet. I don't think you're going to profit by sending it out right now. I think you need more time." In the rare case where people are ready to sell something while they're still a student, I and other faculty will try to hook them up with an agent.
ARIELLE: You do? Oh, that's great!
DAVID: And how did you make the leap from writing for adults to writing for kids? Did you find it a difficult transition, or what?
JULIE: For me it wasn't hard at all because the short stories I had been writing, and many of which were in my first book of short stories — first and only so far!– were about parents and kids and families. A bunch of them had child narrators. It felt to me like a small or relatively subtle shift to go from writing about children for an adult audience to writing about children for a younger audience. I think in Kid Lit there's a greater directness in plot and structure, and a greater emphasis on, y'know, what happens next.
DAVID: Action.
JULIE: Yeah. I had started working on the first kid book I wrote, and realized I am not good at plot. I really needed to teach myself how to do it. Again, my own kids were young. I was reading aloud to them, reading E.B. White. I must've reread Charlotte's Web ten times. My kids love that book. I thought, here's a plot, clicking into place like little Lego pieces. A leads to B leads to C. I'm going to teach myself how to do this. I'm going to learn cause-and-effect in narrative. And I'm going to build a book. And I very, almost mechanically, outlined a book. Conflicts would start on page one. There's a mother and a daughter disagreeing. Each chapter was going to be 8 to 10 pages long. There were going to be fifteen chapters. I thought, "It's probably not going to be any good. I'll probably just toss it away. But I'll learn something!" And at the end of the year, I had written a book, and I really liked it! Then I kind of fooled myself into thinking it will be so easy writing children's books, y'know? Every new project refuses to cooperate in its own unique way.
ARIELLE: We saw that you're teaching a course on the child narrator. And you sort of answered this question, but we're curious about, for you, what separates YA from adult fiction if you have a child narrator? Prep, for example, was published as adult fiction.
JULIE: I think that's a really interesting question. I taught a class on child narrators. Again, I think it's a matter of emphasis. You would read something like Push by Sapphire and simply because of the subject matter, the sexual violence, you would decide, not for a kid. But The Curious Incident of a Dog in the Nighttime was published in Britain in two simultaneous editions with two different covers. One for kids, one for adults. Same book. In the U.S, for whatever marketing reasons, it was decided that it was for adults, but eventually kids started reading it anyway. There's this whole crossover phenomenon. To me, typically, the hallmarks of a kid book are a greater directness, in plot and structure on the one hand, and maybe in the emotions on the other. I just reread The Yearling. I haven't read it in ages, and it's a beautiful thing. There's nothing in that book that would not satisfy an adult reader. But it's not as subtle, emotionally. As an adult you can feel that your emotions are about to be worked on in a particular way, but it's no less beautiful or literary for that.
DAVID: We hate to ask you this, but what advice do you have for writers?
JULIE: Oh, persistence. I just think persistence is key. At some point, in the dark of the night, you ask yourself, "Am I more foolish for continuing along this path and hoping, or would I be more foolish for giving up?" You don't know sometimes.
DAVID: Yeah, there is an element of blind faith, isn't there?
JULIE: Yeah. It is about blind faith, and believing in yourself. I think part of that is you want to believe in yourself not because you are sure that vast success is on its way, but you're sure that this matters to you. And that it will offer you some reward even at its most frustrating. There will still be something in it for you.
Julie Schumacher graduated from Oberlin College and Cornell University. Her first published story, "Reunion," written to fulfill an undergraduate writing assignment ("tell a family tale") was reprinted in The Best American Short Stories 1983. Subsequent stories were published in The Atlantic, MS, Minnesota Monthly, and Prize Stories: The O. Henry Awards 1990 and 1996. Her first novel, The Body Is Water, was published by Soho Press in 1995 and was an ALA Notable Book of the Year and a finalist for the PEN/Hemingway Award and the Minnesota Book Award. Her other books include Dear Committee Members, An Explanation for Chaos, and five novels for younger readers, all from Delacorte. Ms. Schumacher lives in St. Paul and is a faculty member in the Creative Writing Program and the Department of English at the University of Minnesota.
Join our newsletter to receive more interviews and tips on how to get published. 
We met Dirk Lammers a couple of years ago at the South Dakota Festival of Books. (For those of you who haven't been to that book festival, or to South Dakota, do yourself a favor before you die and do both. Breathtaking landscape, ridiculously friendly people, world-class published authors, very serious and talented attending writers. We saw buffalo; a donkey put his head into our car–it was a series of peak experiences.) So Dirk told us about his book at the South Dakota Festival of Books. David is a huge baseball fanatic, so the subject was of great interest to him. Dirk was fun, knowledgeable, smart and passionate, all wonderful ingredients for an author. Hell, for anybody. We had a very strong feeling that he was going to get his book published. Lo and behold, here it is, Baseball's No-Hit Wonders, just in time for the Boys of Summer to take center stage as America's pastime unfolds, as it has since the 1800s, and takes us through the dog days of summer all the way into the Fall Classic. So we thought we'd chat with Dirk about baseball, books and getting published.
To read the full interview on the Huffington Post, click here.
The Book Doctors: Why did you decide to write this book?
Dirk Lammers: My interest in no-hitters is borne out of my identity as a Mets fan and suffering through numerous ninth-inning misses by Tom Seaver, and watching guys like Seaver, Nolan Ryan, David Cone and Doc Gooden finally notch their no-nos in other teams' uniforms. That led to a website, NoNoHitters.com, which tracked the Mets' dubious streak of playing more than 7,500 games without a no-hitter. For years, I diligently tweeted updates and wrote blog posts each game until the count reached 8,019 and Johan Santana broke the 50-year curse on June 1, 2012. I decided to retool the site around all no-hitters and realized that my wealth of research was probably worthy of a book.
TBD: Why do you think people are so fascinated by the idea of a no-hitter?
DL: A no-hitter is all about the suspense, and whether it's a fan, a player or an announcer, the suspense doesn't begin for everyone at the same time. Some might be aware that it has been happening since the first pitch; others might not take note until the 6th or 7th inning. But once you're aware it's happening, each pitch, each crack of the bat, each throw takes on a heightened significance. I also think that for fans, the cast of characters is so varied that you never know who's going to throw one. It could be Nolan Ryan, Sandy Koufax or Bob Feller or it could be Bobo Holloman, Bud Smith or Chris Heston.
TBD: What were some of the joys and difficulties of writing this book?
DL: Many of the greatest joys in writing this book came from the interviews. Chatting with former MLB Fay Vincent in such detail about the 1991 committee's decision to tighten the definition of a no-hitter was so compelling, and then to have him agree to write my book's foreword was such an honor. When I was at Fenway Park to interview Clay Buchholz and some other players, I got to sit in the Red Sox dugout to conduct the interview. Such hallowed ground. And it's hard to top getting to talk to Don Larsen about his perfect game in the 1956 World Series.
One of the biggest difficulties was securing rights to the book's nearly 90 photos on a tight budget, considering that financial responsibility fell on me. I combed my hard drives from games and museums I had visited to dig up anything that was relevant, and I headed out to as many ballparks as I could to get my own shots of players, stadiums and other items. I also worked with the National Baseball Hall of Fame to secure rights for some images from the archives, worked with online auction houses for some memorabilia shots and was fortunate to get permission from Keith Allison, a great sports photographer from the D.C. area, to use some of his more recent images.
TBD: What are some of your favorite stories from no-hitters?
DL: It's not an official no-no, but Harvey Haddix losing his perfect game (and the ballgame) in the 13th inning after retiring the first 36 batters still boggles my mind. And the tale of Dock Ellis throwing a no-no while tripping on acid never gets old, no matter how many times I tell it, read it, watch it or hear it in song. I find Dave Stieb's perseverance of finally completing the task after losing four no-hitters in the ninth inning inspiring for all of us who encounter failure. But as a Mets fan, the no-hitter that is forever etched into my mind is Johan Santana's no-no, because of the long and detailed backstory.
TBD: Do you think it is immoral, shameful and dishonorable to try to bunt your way on base when someone is in the last innings of trying to throw a no-hitter?
DL: It's funny, I wrote a whole chapter on this subject and I'm not sure I've completely made up my mind. I see both sides, but it's certainly more acceptable in a 1-0 game than a 12-0 game. If I were the batter I would swing away, and if my coach singled for the bunt I'd be more than a little peeved. But if I were a pitcher who lost my no-no on a push bunt to first, I would stare that batter down for the rest of the inning.
It's interesting that this is a rather recent unwritten rule. Pete Rose bunted during Ken Johnson's no-hitter for the Houston Colt .45s but Johnson wasn't peeved. And then at some point, the practice became taboo. You can't really expect an athlete to not compete, and if that guy is a speedy leadoff hitter you're taking something out of his toolbox by removing the bunt.
TBD: How did you go about getting your book deal?
DL: After I outlined the chapters and wrote the first few, I felt like I had enough of a concept of where the book was going to craft a formal proposal, though it was way more work than I had anticipated. I began submitting to literary agents who seemed to have an interest in sports and set a goal of submissions a day. I received my share of rejections and no responses but also got some positive and encouraging responses from agents who could not take on the project. I was then contacted by literary agent Helen Zimmermann, who had a publisher who expressed interest and wanted to publish my book. One of that company's partners, however, had a recurrence of cancer and they had to shelve any new projects. A month later, Unbridled Books expressed interest and the book found its home.
TBD: Who do you think are some of the most unlikely pitchers to have thrown a no-hitter?
DL: The St. Louis Browns' Bobo Holloman, who threw a no-hitter in his first major-league start in 1953, has to be one of the most unlikely successful pitching performances of all time, considering he ended his career with a 3-7 record and a 5.23 ERA. It'd give the St. Louis Cardinals' Bud Smith (7-8 lifetime record) a close second, and probably place Philip Humber's no-no in third as he's an ex-Met.
TBD: And what pitchers do you look at and say, I can't believe you never threw a no-hitter?
DL: Grover Cleveland Alexander is probably the most prolific pitcher not to have thrown a no-hitter. He won 373 games and had an overpowering fastball and sharp curve, so he should have landed in the club. Lefty Grove and Early Wynn should join him as well. Modern-era pitchers that should have thrown at least one include Steve Carlton, Don Sutton, Roger Clemens and Pedro Martinez, who threw nine perfect innings for the Expos but his team couldn't give him a run. I also find it funny that Paul Dean has a no-no, but brother Dizzy Dean does not.
Greg Maddux easily could have thrown a no-hitter with his talent, but he actually was quoted during his playing days saying he never would because he liked to experiment in the strike zone too often.
TBD: I know you are a Mets fan, I won't hold that against you, but do you think they have a chance of winning the World Series this year and why?
DL: The Mets have the best starting pitching staff in the league, so anything less than a return to the World Series will be a disappointment. I'm especially happy that the team shored up the middle infield and has brought back Yoenis Céspedes to give some punch in the cleanup spot. That said, the team needs to stay healthy and David Wright needs to return to top form if the Mets are going to go all the way. I sure hope they can do it. The year 1986 seems such a distant memory.
TBD: Do you believe that in the year 2016 the San Diego Padres can finally get off the no-hitter schneid?
DL: I honestly thought that 2015 was going to be the year for the Padres, but a San Diego starter never even reached the sixth inning with a no-no intact that season and the team's count is now sitting at 7,490 games (still far to go to catch the Mets). James Shields would certainly qualify as the favorite, but my guess is that Tyson Ross or Andrew Cashner might be the one to break the curse. And to live on the dangerous side, I'll go on record saying it will be Ross in 2016.
TBD: You have written lots of short pieces from a journalistic point of view. How is it different writing a whole book? What advice do you have for writers?
DL: I actually embraced the journalistic process to write this book as that's what I am used to. And, frankly, it made it less overwhelming to view it that way. I set out to write 27 1,000- to 1,500-word stories, all centered around the same subject, and I conducted as much research as I could through newspaper clippings, books, box scores and (whenever possible) personal interviews. I am currently working on a non-sports biography and am using a similar process, although with a biography I am constantly reworking the early and late parts of chapters when I get a better idea of their placement to make the transitions more seamless. I'm not sure how well this process will translate to fiction, but I will find out when I try to enter that world someday. Writing for the Associated Press has taught me to be concise and write for clarity, and I think that training has helped me as an author. My advice to new authors would be to embrace a process they are comfortable with, and nudge it into a new direction rather than trying to start from scratch. It's easier to start from a place where you are comfortable and move it out of that zone.
Dirk Lammers is an award-winning Associated Press journalist who for years chronicled the New York Mets' 50-year quest for the team's first no-hitter. He has spent more than two decades writing thousands of news stories and features for the AP and Tampa Tribune on a variety of topics including business, politics, technology, sports and entertainment.
In 2008, Lammers tapped into his love of baseball to create NoNoHitters.com, a website dedicated to the Mets' seemingly futile quest for its first no-hitter. For the 4½ years between the site's creation and Johan Santana's first Mets no-no in 2012, NoNoHitters.com blossomed into the Internet's online gathering point for all things related to no-hitters, garnering press coverage in the New York Times, the Wall Street Journal, the New York Post and more. He lives in Sioux Falls, SD.
Join our newsletter to receive more interviews and tips on how to get published. 
1956 World Series
,
andrew cashner
,
Arielle Eckstut
,
baseball
,
Baseball's No-Hit Wonders
,
Book Publishing
,
David Henry Sterry
,
Dirk Lammers
,
Fay Vincent
,
how to get published
,
james shields
,
Johan Santana
,
major league baseball
,
New York Mets
,
no hitter
,
nolan ryan
,
san diego padres
,
South Dakota Festival of Books
,
the book doctors
,
tom seaver
,
Tyson Ross
,
World Series
,
writing
We at The Book Doctors love National Novel Writing Month (NaNoWriMo). For those of you who don't know, they are an organization that gets together in informal ways all over the world, and in the month of November, WriMos (NaNoWriMo participants) write 50,000 words. No plot, no problem. Many, many writers have gone on to get book deals after participating. Every year, we do an online Pitchapalooza with NaNoWriMo, and we get some fantastic pitches. One of our winners, Stacy McAnulty, had such a great pitch, and wrote such a wonderful book, that she got a book deal. Her book is out now, so we wanted to check in with her to see what it was like to go from NaNoWriMo to getting a book deal. We're doing another online NaNoWriMo Pitchapalooza until March 31, 2016. See below for details.
ANY PARTICIPANT WHO BUYS THE ESSENTIAL GUIDE TO GETTING YOUR BOOK PUBLISHED
GETS A FREE 20 MINUTE CONSULTATION  WITH THE BOOK DOCTORS (email with proof of purchase to Sterryhead@Gmail.com)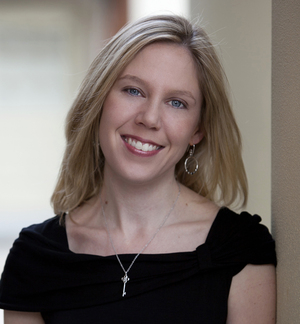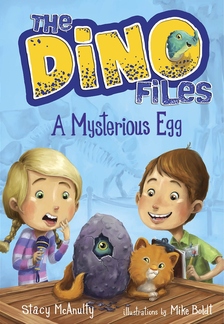 The Book Doctors: What were your favorite books as a kid, and why?
Stacy McAnulty: We're starting with the question that always embarrasses me because I didn't read as a young kid. I can remember sitting in fourth grade with the book How to Eat Fried Worms open on my desk, and instead of reading the words, I literally counted them. I'd count all the words, then turn the page so the teacher would assume I was quietly reading.
Also, we didn't have many books in the house. I remember enjoying Little Golden Books and the picture book The Fourteen Bear Summer and Winter (which was held together with duct tape).
I didn't fall in love with a book until high school, and that was Pillars of the Earth by Ken Follett. I never counted the words in that book. It's about 1,000 pages; the word count must be in the mid six-figures. That novel blew me away and was also held together with tape.
TBD: What made you want to do something as ridiculous as write a book?
SM: It is ridiculous! It's a crazy challenge similar to climbing Mount Everest or swimming the English Channel. But I guess what appeals to me about writing a book (over climbing or swimming) is you can do it in your PJs. And while eating gummy worms. And you likely aren't going to fall to your death or be eaten by a shark. Not much physical danger involved in writing a book. Though today my right shoulder is a little tight.
I have to write. It's almost a sickness. Plots, crazy ideas, and conversations with imaginary characters are constantly running through my head. The only way to get these persistent thoughts out of my head is to write them down (or type them up). Maybe it is a sickness?! Multiple Mass Ideas Sickness. Obsessive Writing Disorder.
TBD: Where did you get the idea for The Dino Files series?
SM: My son asked for a "real-life dinosaur" for his fifth birthday. Obviously, he was about sixty-five million years too late. I started writing the first draft for him. I'd write a chapter during karate class and read it to him immediately after. It was great motivation having someone eager to hear the next segment of the story.
TBD: What were some of the joys and difficulties of writing in the voice of a kid?
SM: I've been told I'm immature (not sure if it was meant as a compliment, but I'll take it). I like to joke around, and I love to learn. Isn't that the makings of a kid? Children get to be crazy. They can blow a giant bubble with gum and truly believe this is a reasonable transportation method for traveling to the moon. Their world has many rules. Don't touch that. Don't go there. Quiet down. Be still. But their imaginary worlds are still full of endless possibilities. Gravity? We don't need no stinkin' gravity. Writing for kids lets me be a kid.
As for difficulties? There are some limits to the language and sentence structure. Fortunately, I have a limited vocabulary. You don't want to discourage a reader, but you also don't want to talk down to a kid. They'll pick up on that quick. The biggest challenge in The Dino Files series is the word count. My editor wanted between ten and eleven thousand words. We needed to leave room for Mike Boldt's pictures and teaser chapters for the next book. That meant reducing the first manuscript by twenty-five percent. Cutting can be harder than adding words. At least for me. I had to slash jokes, description, and even characters. I learned to stay true to the story and focus on the action.
TBD: Did you have kids read the book as you were developing it?
SM: In general, I only share my work with the kids I cook dinner for–which is a small group of three. As I mentioned, I read the first draft to my son as I was writing it. Unfortunately, young kids don't appreciate revision. When I created the next draft, I asked my son if he wanted to hear it. The answer was no. Luckily, I have two other kids. My eldest is a teenager. You want honest feedback? Ask a teen to critique your work. She read the next few drafts aloud to me. It's great to hear your words interpreted in someone else's brain and mouth. She also loved to point out my inconsistencies, and she would yawn dramatically at the boring parts (which have all now been cut!).
TBD: How did you go about getting your book deal?
SM: I'd published a picture book in 2013 with a small press (unagented). I knew that if I wanted a career, an agent was vital. I entered contests and went to conferences. But, in the end, I was pulled from the dreaded slush pile. I queried my now-agent with a picture book. I was sending out about a dozen queries a month. Lori Kilkelly offered representation based on that book, but I asked her to read The Dino Files before I accepted her offer. I wanted to know if she liked my longer works as well. Lori did see potential in The Dino Files. Potential is code word for needs another revision.
About seven months later, we went out with The Dino Files. Random House Kids replied a few weeks later: What a great read! Does the author have ideas for future books in the series? Those are the moments writers live for.
TBD: What are you doing to promote and market your book?
SM: Marketing a book for kids is tricky. You want to connect with the reader, which, for The Dino Files, are kids ages seven to ten. But this demographic doesn't have Twitter or Facebook accounts, not to mention credit cards for online buying or the ability to drive the minivan to the bookstore. So I need to connect through the adults in their lives first. I offer free Skype visits for classrooms. I've created a website with printouts and videos that parents and teachers can share with their kids. I've sent postcards to libraries and bookstores. I know there are dino-loving kids out there. I want to meet them. I want them to tell me I say Deinonychus wrong. I want them to tell me what kind of dinosaur would make the best pet. I want to inspire future paleontologists (and future writers!).
TBD: It's so exciting to get a three-book deal. Are you already working on the next book?
SM: All the books are done and hitting shelves this year! The Dino Files series is intended for kids in elementary school. We hope they fall in love with the first book. And if they do, we can't expect them to wait a year for the next book. Kids are binge readers. They want more. We are ready to give them more.
I'm currently working on a middle-grade novel about a twelve-year-old math savant. She has been homeschooled and is technically ready for college, but her grandmother insists she give public middle school a try first. And I'm always working on picture books.
TBD: How did National Novel Writing Month help you write your book and get it published?
SM: Full disclosure, the first draft of The Dino Files was not an official NaNoWriMo win. The word count was only twenty thousand. (And the printed version is under eleven thousand.) But I have completed the fifty-thousand-word NaNoWriMo marathon three times. NaNoWriMo makes you accountable. Resolutions, promises written on sticky notes, self-imposed deadlines–none of these have the power and prestige of NaNoWriMo. NaNoWriMo could only be improved if, somehow, they could send an electric shock through your keyboard when you failed to meet a daily goal or if there was a multi-million-dollar cash prize at the end.
TBD: We hate to ask you this, but what advice do you have for writers?
SM: Yep, this is a tough question. Luckily, I have a definitive answer on what all writers must do. I'll call it Stacy's Top Commandments on Writing.
Never talk about your first draft. (This is actually one of Stephen King's rules.) If you're telling your spouse or your hairdresser or your hedgehog all about your next project, you're wasting your breath. Unless your hedgehog can take dictation. These people likely don't care. Or at least, don't care as much as you do. And when you actually sit down to write your story, it'll feel like work. So when a coworker or a neighbor asks what you're working on, just give them a title. But be vague. Maybe something like Sunset at Dawn.
Carry a book everywhere. No, not your phone with a book app, not your Kindle, and definitely not a tablet. Writers read. If you're carrying a book everywhere, you're likely to read it. And it's good karma to "advertise" another writer's book.
Compare yourself to everyone. Let's be serious. You're going to do it anyway. I'm just giving you permission. That way, you won't feel guilty. Compare yourself to bestselling authors. Compare yourself to the guy in your critique group that just got a six-figure deal for a memoir about camping with his three-legged dog. Compare yourself to Jennifer Lawrence (because we all secretly want to be Jennifer Lawrence or her best friend). When you're done comparing, move on to number four.
Write every day. I hate this rule. It's a cliché at this point like New Year's resolutions and diets that start tomorrow. But…I do believe this strategy (can you call three words a strategy?) works for a first draft. You must add to your work in progress each day. Or you risk your pesky muse fleeing the scene.
Get professional help. Of course, you may need help for your physical and mental problems, but I'm talking about your plot problems. Your character problems. Your spelling problems. You need to invest in yourself. I draw this inspiration from Vin Diesel. (Aren't we all inspired by Vin Diesel?) He told a story on a talk show about saving up forty-some thousand dollars. Instead of buying a car or something flashy, he invested that money in himself. He made a small film with a friend to showcase his talent. That little movie led to a role in Saving Private Ryan. So if you are debating between buying a BMW and taking a writing class, take the class. Deciding between buying a Tesla and hiring an editor, get the editor. (Warning: And if you have forty-thousand dollars to pay an editor, I'm totally available.)
Celebrate good times! It's easy to get excited when an agent offers representation or when a publisher makes a deal or when a review is accompanied by a star. We know those are the rare, exciting moments in a writer's life. But we must also celebrate the other big moments. When you type 'the end' on a manuscript, you deserve a dinner out. When you come up with that ultimate plot twist after you've been brainstorming (and crying about it) for a week, you deserve a glass of your favorite beverage. When you recover your work in progress from a fried hard drive, you deserve a glazed donut with sprinkles. (Guess how I spent my morning?) Take the time to celebrate your victories.
You need writer friends. Of all my rules, this is a must. I would not be a published author without the support of my writerly friends. Your family won't understand your problems and frustrations. Unless you are a family of writers. Your non-author friends won't understand plot arcs and rejection letters. Your neighbors don't understand these acronyms: WIP, YA, ARC. Writer friends can empathize like no others. They will listen for hours about rejection letters while your mom will give you two minutes (tops!) and then she'll suggest you try something new like painting because you always liked to color when you were a child. Just today, a writer friend convinced me not to quit a project I've already sunk a year of my life into. Writer friends have given me advice on everything from how you organize an author visit, to how long should I wait before following up with an editor, to does this author photo make me look fun or crazy? Writers, while not exactly a rare breed (nine out of ten retirees are working on a memoir, and the other one has a picture book called The Adventures of [insert some animal that her grandson just loves]), work best in a nurturing, warm community. Just like bacteria.
Sixth Annual NaNoWriMo Pitchapalooza
For those of you not familiar with Pitchapalooza, here's the skinny: You get 250 words to pitch your book. Twenty-five pitches will be randomly selected from all submissions. We will then critique the pitches online so you get to see what makes a great pitch. We will then choose one winner from the group. The winner will receive an introduction to an agent or publisher appropriate for his/her manuscript. We will also crown a fan favorite who will receive a free one-hour consult with us (worth $250).
Beginning February 1, 2016, you can email your pitch to nanowrimo@thebookdoctors.com. Please do not attach your pitch, just embed it in the email. All pitches must be received by 11:59PM PST on February 29, 2016. The 25 random pitches will be posted on March 14, 2016. Winners will be announced on April 1, 2016. Anyone can vote for fan favorite, so get your social media engine running as soon as the pitches go up!
Learn more about the sixth annual NaNoWriMo Pitchapalooza here.
Stacy McAnulty grew up outside of Albany, New York and received her B.S. in Mechanical Engineering from the University at Buffalo. She currently lives in Kernersville, NC with her three children and two dogs. The Dino Files chapter book series follows a nine-year-old dinosaur expert, his paleontologist grandparents, a cat named Saurus, and fossils that might not be so extinct!
Join our newsletter to receive more interviews and tips on how to get published. 
Arielle Eckstut
,
author
,
book deal
,
book promotion
,
children's literature
,
David Henry Sterry
,
editing
,
how to get published
,
How to publish a book
,
How to write a book
,
marketing
,
NaNoWriMo
,
National Novel Writing Month
,
Picture Books
,
pitchapalooza
,
Stacy McAnulty
,
the book doctors
,
The Dino Files
,
writing
,
writing craft
We first met Roxanna Elden at Miami Dade College where we were teaching a class on publishing. From the second she opened her mouth (which she did frequently) it was obvious she was a published author waiting to happen. She asked so many questions. And they were good questions. She was funny, she was engaged, and she had a great idea for a book. In fact, after many trials and tribulations, she got that book published, and now she has a second book coming out. So we thought we'd check in on her and see how the process went.
To read the full interview on the Huffington Post, click here.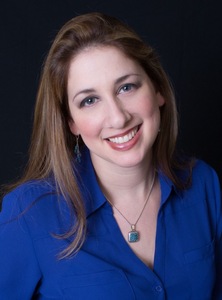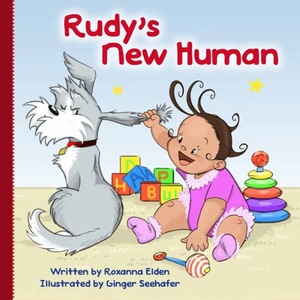 The Book Doctors: After the success of your first book, See Me After Class, what made you want to write a picture book for kids?
Roxanna Elden: The idea came from watching my dog, Rudy, as he adjusted to having a new baby human in the house. Like a lot of dogs, Rudy was the "baby" of our family before we had kids. Ever since, he's had to deal with all kinds of indignities–pulled ears, missed walks, and lots of interruptions to his couch naps. And, of course, he has had to learn to share the spotlight. A little after Rudy's first new human was born, I was suffering pangs of "pet parent guilt," and called my friend, Ginger. She already had two kids at the time, and she noted the similarities between Rudy's situation and what older siblings go through when a baby comes along. She also just happens to be one of the Chicago-land area's top illustrators. By the end of that conversation we had a book in the works.
TBD: Since your first book was nonfiction, did you have to find a new agent, develop new social media outlets, or find a new publisher?
RE: Same agent: magnificent Rita Rosenkranz. New publisher: marvelous Sky Pony Press. There is a bit of crossover from the audience of See Me After Class, because some elementary teachers have told me that they're reading the book with their students, and high school writing teachers sometimes do picture book projects. And, of course, lots of teachers are moms and dads and dog lovers. We are in the process of posting lesson materials on a popular lesson-sharing site called Teachers Pay Teachers. Despite the name of the site, everything in Rudy the Dog's "store" will be free.

TBD: Obviously your two books are in very different categories, but what did you learn from your first book that you were able to apply to this new book?
RE: The whole publishing process, from pitching the book to working with editors to looking for ways to connect with readers, was actually similar for both books. The Essential Guide to Getting Your Book Published was my road map through the process the first time, saving me years of trial and error. For this book, I reread the sections I needed to review and also ordered a copy for Ginger. The main lesson I learned from my first publishing experience is that marketing a book is (a) ongoing, and (b) unpredictable. With See Me After Class, I've done hundreds of different things over the past ten years to get the book into the hands of teachers who would love and benefit from it. These efforts ranged from epic to tiny, and the results ranged from total wash to big break. There hasn't been a recognizable pattern. For authors, if you do 100 things and only 6 pay off, the temptation is to wish you could have saved the time of doing the other 94 things. But it's important to remember that what "worked" wasn't the six lucky breaks you got. It was the fact that you tried 100 different approaches.
TBD: How did you go about getting your book deal for your new book?
RE: Our agent, Rita Rosenkranz, showed it to Jenny Pierson at Sky Pony, and she made an offer on it immediately. Having gone through the publishing process already, I knew this was pretty rare. We all had a conversation and by the end of it, Ginger and I both agreed that Sky Pony would be a great fit for the book.

TBD: How are you planning to promote and market this book?
RE: We have a website, www.rudythedog.net, where people can sign up to have Rudy send birthday cards to their favorite little humans and pet birthday cards to their pets. Also, because Rudy the canine-narrator is based on my real-life dog, we made a stamp out of Rudy's paw so he can "paw-tograph" books at book signings. We've authorized kids in six different cities to be paw-thorized paw-tograhers. They have a stamp and a notarized letter that lets them sign copies on behalf of Rudy. And I spend more time than I'd like to admit thinking of dog-related puns.
TBD: Have you learned anything about picture books from being a teacher?
RE: No one knows better than teachers how important it is to read to kids as often and as early as possible. I'm hoping that as both a teacher and children's book author, I can find creative ways to help more parents read to their children in ways that encourage a love of books and develop early reading skills. We've already put a reading guide on the website that describe some skills any adult can help kids develop, and we're working on more materials now.
TBD: What was it like working with an illustrator?
RE: In most cases, the publisher buys the book and then chooses the illustrator, so our experience is unusual, but in this case I pitched the book as a team with illustrator, Ginger Seehafer. The two of us are longtime friends–we met about 20 years ago as the only female caricature artists at a Six Flags theme park. That was the end of my career as an artist, but Ginger went on to become a top professional illustrator, doing work for big companies like Glade, Tropicana, and Hotels.com, all the way down to small companies just getting started. She had done my sample cover art when I was pitching See Me After Class, so I knew how good she was at turning verbal ideas into pictures without losing anything in translation. While discussing the book, we kicked ideas back and forth in both text and visual form until we came up with a final product. My description or text might spark an idea for Ginger, or she might send a picture that gave me an idea for a line in the book.
TBD: How did you determine how much text and how much picture would be on every page?
RE: We have a pretty good sample size of kids in the 2-6 year old age range, so for early drafts we just thought about what they would understand. Then we worked with the editors at Sky Pony, Jenny Pierson and Julie Matysik, who had experience with children's books and helped get the book into its final form.
TBD: What you want readers to take away from this book?
RE: We hope it will help older siblings adjust to having a new baby in the house–and reassure them that it's okay to have mixed feelings about sharing attention with another little human. (From what I've heard, I was horrible when my sister was born, and now we are best friends.) We also want to calm the nerves of new parents whose dogs used to be the baby of the family and who are now experiencing "pet parent guilt" as they find themselves juggling vet and pediatrician visits, dog feeding and baby feeding, and yeah… maybe have forgotten to clip the dog's nails for a while, okay?

TBD: We hate to ask you this, but what advice do you have for picture book writers?
RE: Young children read books differently than adults do. Adults form a mental picture of the action as they read the words. Kids mostly look at the pictures while someone reads the words aloud to them, so the picture has to tell part of the story. Ginger and I learned this the hard way. There was a page in the book where we had put an exclamation point over Rudy's head to show that he was surprised. In the first round of comments, the editors pointed out that punctuation marks don't mean anything to kids who can't read yet.
Roxanna Elden has been a teacher for eleven years and is the author of See Me After Class: Advice for Teachers by Teachers. Her inspiration for Rudy's New Human came from watching her dog, Rudy Elden, as he adjusted to having a new baby human in the house. She lives in Miami, Florida, with Rudy and his (now two!) little humans.
Ginger Seehafer is an illustrator who works as a commercial storyboard and
concept artist in the Chicagoland area. She studied at the American Academy of Art and started her art career as a caricature artist at Six Flags Great America. Ginger loves making art that inspires joy and creativity, especially in children who may become future artists themselves. She lives with her husband, two little humans, and two cats in Roselle, Illinois.
Rudy Elden has been a professional dog for eight years and is making his literary debut as the canine narrator of Rudy's New Human. He likes lunchmeat, cheese, long naps, and medium-length walks.
Join our newsletter to receive more interviews and tips on how to get published. 
Arielle Eckstut
,
book deal
,
Book Marketing
,
book promotion
,
Book Publishing
,
children's books
,
children's literature
,
David Henry Sterry
,
dogs
,
Ginger Seehafer
,
how to get published
,
Literary Agents
,
Picture Books
,
roxanna elden
,
Rudy's New Human
,
see me after class
,
teachers
,
the book doctors
,
the essential guide to getting your book published
Yes! Look, you can't call up HarperCollins and say, "Hello! I've written a great book, could I please speak to Mr. Harper or Mr. Collins?" If you're an unknown quantity, and you aren't sleeping with someone at a literary agency–or even if you are, in some cases–it's virtually impossible to get face time with a publishing professional, be it an agent, editor, or publisher. Your blind query is usually dropped with a plop into the slop of the dreaded and aptly named slush pile, where it is then skimmed over by an eighteen-year-old unpaid intern. The fate of your book, the object of your passion and hard work, is frightfully beyond your control. Luckily, at the best writers conferences and workshops, and even some of the top-drawer bookfairs and festivals, you can personally meet, speak with, and sometimes even pitch to real publishing professionals. We know. We've met amazing writers at all of these places and helped them get book deals.
"I'd already begun the pitch process by mail and email, and it felt like yelling into the void most of the time," recalls Roxanna Elden, whose experiences looking for an agent to represent her first book are all too typical. "There were agents who took six months to respond to emails, and one who asked me to send a hard copy of the manuscript overnight, then rejected me weeks later with a one-line, all-lowercase email that said something like, 'love the title but not for me sorry.'"
Nura Maznavi and Ayesha Mattu thought they had won the lottery when they almost immediately landed an agent. Their agent shopped their proposal to a dozen big New York City publishers and one by one they were rejected. "Soon after," Nura explained, "our agent dumped us because she no longer had faith in the project."
Roxanna, Nura, and Ayesha knew they needed to get in front of professionals. Roxanna signed up for Miami Writers Institute, an annual conference at Miami Dade College. There, she attended a talk by agent Rita Rosenkranz. "By this time, I had perfected my pitch and built my platform and had some idea of what I hoped to find in an agent. Then, in her talk, Rita mentioned that many agents wrongly ignore books for niche markets, which my first book was. She also said she was looking for authors who showed the willingness to hustle to promote their work. Everything she said made her seem like an incredibly good fit for my work. I walked up to her after the talk, handed her my card, and emailed her as fast as I could. She answered my email within 24 hours… and still does!" Rita went on to sell not only Roxanna's first book, See Me After Class, but also her children's picture book, Rudy's New Human.
Nura and Ayesha took themselves to Litquake, San Francisco's biggest literary festival. They signed up for an event we do around the country called Pitchapalooza (think American Idol for books), and they won an introduction to an agent or editor who was appropriate for their book, Love InshAllah: The Secret Love Lives of American Muslim Women. One call later, they had a book deal. "A year later, our book was published and we were on the front page of the New York Times Arts section. And, two years later, we had a follow up book, Salaam, Love: American Muslim Men on Love, Sex & Intimacy!"
But just attending a writers conference, workshop, or book festival is no guarantee of a book deal. How you present yourself (and to whom) matters as much as your idea and your book. You have to pick the right agent or editor. Present yourself as a complete package. Seize every opportunity at just the right moment.
Lana Krumwiede, whose attendance at the James River Writers Conference helped land her first book deal for Just Itzy, advises, "Be as prepared as possible by researching the agents, editors, and authors who will be speaking. You'll get more out of the conference that way and you'll feel more confident talking to people. Get out there and talk to people! Ask (appropriate) questions and take in as much as you can. And if you have an appointment with an editor or an agent, don't fall into the trap of thinking of it as your 'one big chance.' There is no such thing as 'one big chance.' You will have as many chances as you create for yourself."
Victoria Skurnick, a literary agent at Levine Greenberg Rostan Literary Agency, has this advice for first-time attendees, "There are ways to an agent's heart at conferences for writers. The first is–be normal. This is harder for some people than you might have thought. The second, be helpful. The people who provided me with a club soda when they noticed my voice cracking, who offered to pick me up and drive me to a dinner far away–I will be grateful to them for the rest of my life."
We agree. Here are our top ten tips for scoring at a writers conference, workshop, or bookfair.

The Book Doctors Top 10 Tips for Scoring at a Writers Conference, Workshop or Bookfair
Look good, smell good, and don't be late. Pretend you're a guest on The Today Show–act and dress accordingly.
Be respectful of publishing professionals. Don't just blast over and bombard them. Be patient, wait for your opening. Never pitch your book unless they ask you to, and if they do, don't go longer than a minute. And please, we beg you, don't follow them into the bathroom! This has happened to us more times than we care to remember.
Listen more than you talk. Your goal should not be to pitch at all costs. Better to have a good conversation where you get to know an editor or agent.
Research! Make sure the event caters to the kind of book you're selling. Make note of who is presenting, and plan your approach for whom you want to meet. Sign up early. The most valuable conferences, classes, and one-on-one sessions fill up fast.
How do you get to perform at Carnegie Hall? Practice, practice, practice. The same is true with pitching books. Workshop your pitch whenever possible. Tell everybody who will listen, honing your delivery so the pitch lasts less than a minute. Try rehearsing with other conference attendees. All this extra effort will have a make-or-break effect on an agent or editor.
Have an excellent business card and don't be afraid to use it. Collect as many cards as you can.
After the event, follow up all leads as quickly as possible. Early birds strike while the iron is hot.
Network! Meet as many fellow writers as possible. These encounters can blossom into all sorts of relationships. You never know who will be published one day.
Buy books written by people you want to approach. Ask them to sign the book for you if they are willing. Use this as an informal opportunity to make a connection.
Connect! Do something nice for booksellers, agents, editors, writers, and publishing professionals using social media. If done actively and appropriately, tweeting, facebooking, instagramming, and blogging are great ways of staying in touch and making yourself a known quantity.
The Book Doctors travel across America to feature in writers workshops, conferences, bookfairs, and festivals. On February 13th, we're holding a conference and Pitchapalooza at one of the greatest bookstores in the country, Changing Hands. If you are in the Phoenix area, come hang out, polish your skills, and maybe take a selfie with us. But please, don't follow us into the bathroom.
To read this article on the Huffington Post, click here.
Roxanna Elden has been a teacher for eleven years and is the author of See Me After Class: Advice for Teachers by Teachers. Her inspiration for Rudy's New Human came from watching her dog, Rudy Elden, as he adjusted to having a new baby human in the house. She lives in Miami, Florida, with Rudy and his (now two!) little humans.
Lana Krumwiede began her writing career by creating stories and poems for publications such as Highlights, High Five, Spider, Babybug, The Friend, and Chicken Soup for the Child's Soul. Her first novel, Freakling (Candlewick, 2012) was named a finalist for SCBWI's Crystal Kite Member's Choice Award and an honor book for the International Reading Association's Intermediate Fiction Award. Freakling was followed by two more novels, Archon (2013) and True Son (2015). Lana is also the author of the picture book Just Itzy (2015). She lives with her husband and daughter in Richmond, where she sits on the board of directors for James River Writers and runs a local writers' group.
Ayesha Mattu is a writer, editor and international development consultant who has worked in the field of women's human rights since 1998. She was selected a 'Muslim Leader of Tomorrow' by the UN Alliance of Civilizations & the ASMA Society and has served on the boards of IDEX, the Women's Funding Network, and World Pulse. Ayesha is an alumna of Voices of Our Nations writers' workshop and a member of the San Francisco Writers' Grotto.
Nura Maznavi is an attorney, writer, and Fulbright Scholar. She has worked with migrant workers in Sri Lanka, on behalf of prisoners in California, and with a national legal advocacy organization leading a program to end racial and religious profiling. She lives in Chicago.

Victoria Skurnick came to Levine Greenberg Rostan Literary Agency after being at The Book-of-the Month Club for almost twenty years. As Editor-in-Chief, she relished the opportunity to devour every kind of book, from the finest literary fiction to Yiddish for Dogs. She also is the co-author (with Cynthia Katz) of seven novels written by "Cynthia Victor."
Arielle Eckstut and David Henry Sterry are co-founders of The Book Doctors, a company that has helped countless authors get their books published. They are co-authors of The Essential Guide to Getting Your Book Published: How To Write It, Sell It, and Market It… Successfully (Workman, 2015). They are also book editors, and between them they have authored 25 books, and appeared on National Public Radio, the London Times, and the front cover of the Sunday New York Times Book Review.
Arielle Eckstut
,
Ayesha Mattu
,
Book Contract
,
book deal
,
Book Publishing
,
Changing Hands Bookstore
,
David Henry Sterry
,
editors
,
elevator pitch
,
james river writers conference
,
Levine Greenberg Rostan Literary Agency
,
Literary Agents
,
litquake
,
Miami Writers Institute
,
Nura Maznavi
,
pitch
,
pitchapalooza
,
publishers
,
publishing industry
,
Rita Rosenkranz
,
roxanna elden
,
the book doctors
,
Victoria Skurnick
,
writers conference
,
writers workshop