Imagine Being the Writer You Are Not…Yet
We first met Cathy Salit when she had an idea for a book. As the CEO of Performance of a Lifetime, a company that helps individuals and organizations with all things related to human development, we knew she had a life-changing book on her hands. Performance Breakthrough: A Radical Approach to Success at Work can now be found in the business section of bookstores. But we think it's a book that everyone interested in becoming a better version of themselves should read, especially if you're an author without writing experience, or a writer without publicity and marketing experience. You'll see why.
Read the interview on the Huffington Post.
The Book Doctors: In your book, Performance Breakthrough, you talk about the idea that you can be who you are and who you're not at the same time. Can you explain what that means?
Cathy Salit: We human beings all have an innate ability to perform, to project, to imagine, and to play. This ability is something we are able to exercise effortlessly as children. We play mommy and daddy and different superheroes, on different planets, different animals, and so on. It's something that is not just a cute and wonderful thing about childhood; it's also a very big part of what enables children to learn and to grow. But what happens is, at a certain point in our childhood, all that playing and all that experimenting gets pushed to the wayside, and now it's time to learn and behave and to get things right. This is for a good reason, in the sense that you don't want to play and experiment with how to cross the street. But we end up minimizing the part of ourselves that can, and should, and could continue to play and experiment. We develop our identities, our personalities, and define ourselves by our profession, who we love, what we like to do. Performance Breakthrough proposes that what it means to grow–to keep learning and keep developing–is to combine who we already created ourselves to be and who we are not yet.
TBD: With a lot of authors, especially of nonfiction, the first thing they say is, "I'm not a writer." Either they've had careers that they're writing about, and that career has not been writing, or they are people who have always dreamed of writing a novel, but they have a day job, et cetera. Using the principles of Performance Breakthrough, how does one take on the role of "Writer" while thinking that you are not one?
CS: What if they don't have to own that they're a writer? What if they just pretend to be a writer and not worry about whether they really are? A helpful concept is to creatively imitate writers, and that can include learning more about what it means to be a writer. One of the many, many things that I did to put myself in the zone of being a writer was reading books about writing by writers, like Anne Lamott and Stephen King, and creatively imitating and doing what they said to do. Number two, as a performer, I'm a talker. I'm a speaker. I pretended to trust that I could just write down what I would say, and that would be enough to get started.
TBD: Today, being a writer means more than just writing. It means being a salesperson, a publicist, a marketer. Many of these jobs are completely the opposite of what most writers want to be doing. Many writers are introverted and are not comfortable in these scenarios of having to publicize and market and sell their work. We're curious about how you would talk about using the ideas in Performance Breakthrough for adopting these roles.
CS: Yeah, it's hard! I am a salesperson. I am a marketer. And I find it hard. You can think about it as a scene in a new play that you're in where some scenes are alien to you. Give yourself some lines to say. Those could include: I'm not used to speaking in public. I'm not used to doing podcasts, or being on the radio, so bear with me. You can be playful and honest about this not being your natural habitat. You don't want to do that endlessly, but it'll help make you feel more comfortable. Also, it will lower your expectations and relieve some of the pressure.
TBD: Do you have any advice for people who, like you, are translating a lifetime of work to the page?
CS: What occurs to me is the importance of voice. This might seem contradictory, but you can never stop being who you are. If you're trying to put onto the page your passion, your work, don't let the fact that you're putting words on a page and having to use a medium that is maybe not your natural habitat rob you of your voice. Find a way to still be who you are, even while you're being who you're not. It's back to our philosophy that you need to be both. You're not just being who you're not. You're being who you are, too. It's got to sound like you. It's got to feel like you. You don't have to impress anybody. One of the biggest compliments that I've gotten for my book is that people feel like they're in the room with me. Perhaps that's particularly important for my book because our work is of such an experiential nature.
Cathy Salit is the CEO of the innovative consulting and training firm Performance of a Lifetime and author of PERFORMANCE BREAKTHROUGH: A Radical Approach to Success at Work (Hachette Books). She is a speaker, facilitator, executive coach, instructional designer, and social entrepreneur. Cathy performs regularly with the musical improv comedy troupe the Proverbial Loons and, less frequently, sings jazz and R & B on any stage she can find or create. She lives in New York City.
JOIN OUR NEWSLETTER TO RECEIVE MORE INTERVIEWS AND TIPS ON HOW TO GET PUBLISHED.  
We first became aware of Lin Oliver when we presented at the annual New England Society of Children's Book Writers and Illustrators Conference. We learned she had co-founded SCBWI, and we kept hearing what a wonderful writer, great businessperson and generous human she was. So now that she's launched her new book series, The Fantastic Frame, we thought we would pick her brain about books, publishing, writers groups and how to get successfully published.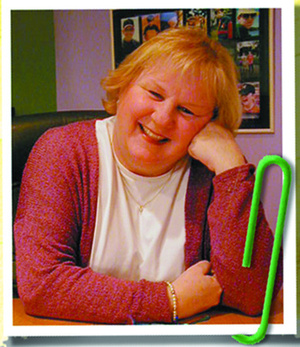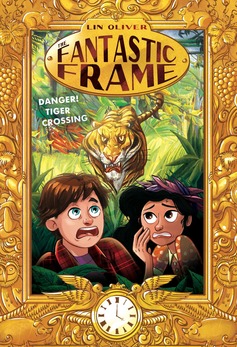 The Book Doctors: We often coach writers in marketing their work. As a writer, film producer and executive, when do you begin to think about marketing? When do you start thinking about the audience, who's going to read and love this idea?
Lin Oliver: The traditional view of the author is that we're somehow sequestered in a cabin by the lake expressing our deepest truths. There's still that general view when you talk to publishers. The advice is, "Write your best book and the audience will come to you." But that's actually a very Ivory Tower kind of view. We're all writing to express ourselves and also to reach an audience, so you have to think about who the audience is.
It helps me to imagine an actual classroom of kids or myself at that age. Because I'm writing for children, I do want to know in whose hands this is going to wind up. It's almost a creative question, but it turns into marketing real fast. When I'm conceiving a book or series, it is important for me to know, "Who am I trying to reach?" I have very specific goals in mind.
TBD: Do you feel that being in the world of Hollywood and working very closely with combining image and word has helped you as an author?
LO: Oh, a 1,000%. My training was writing television. It's not only combining images and words; it's looking at pace. You can't assume that your audience is staying with you, so you have to create a pace that is lively, moves along quickly, and has cliffhangers built in. I was writing television before people started binge-watching HBO and Netflix, so you had to actually bring people back after a commercial. You're trained to keep a good pace going and to keep them wondering. The question is, "Well, then what happens?"
The other thing that came from television is dialogue. I had to learn how to write narrative when I started writing novels because I was trained in writing dialogue. A lot of great picture books have come from people who've worked in television or animation because they've been trained that the image tells the story as much as words.
TBD: We often hear, "My book really picks up after page 25." What advice would you give to writers with this syndrome?
LO: My strategy is to write the first pages and then cut them all. Bruce Coville, who's a wonderful children's book writer, always refers to "literary throat clearing." You spend the first few chapters gearing up. The rule that we all follow is to start as close to the action as possible. The old rule is to begin on the day it's different. My rule is to begin most of the way through the day it's different. We don't have long with kids, only a few pages. They need to be engaged.
Exposition is a killer. You feel like your readers need all the information on everything, but they don't. It's so much more effective when it's natural to the scene. If you look at movies, you don't really know what's going on during the first ten minutes. You're not quite sure how it's all going to fit together, but you're willing to go with it because it's exciting.
TBD: Lots of people who are trying to get their kids' book published write books that are didactic in nature; they misunderstand what kids want to read and what publishers are looking for. They pitch their book by saying, "Here's a lesson for all you kids to learn."
LO: That never works. Anyone who's ever been a parent knows there are two surefire ways to clear a room: one is try to teach them something weighty, and the other is to reminisce. Both of those are problems with beginning writers, and neither one is the right frame of mind. This isn't about sentimentality and nostalgia, and it's not about teaching a lesson. It's about entertaining and telling a story.
Take, for example, the series I'm working on now, The Fantastic Frame. I love art history. It's enriched my life in every possible way, and it's not taught in schools. Part of my motivation was to introduce the idea that art is going to make you happy. It's going to make you richer and deeper, and it'll give you pleasure. That's not really didactic, but it's a value that I hold. And that, I think, is the difference. These stories are all adventures. The old lady next door has a frame that sucks you into a great painting. You have an adventure inside a Rousseau, a Seurat, or a Edward Hopper, but I'm not there to teach you about color theory, art history, or the role of Edward Hopper in American Realism. We're inside the painting so you can feel what it's like to be in shadow and in light. You're learning things, but you're having an adventure first. If it's not exciting and edge-of-your-seat adventuresome, then it's not going in there, regardless of how much it might have to do with art history.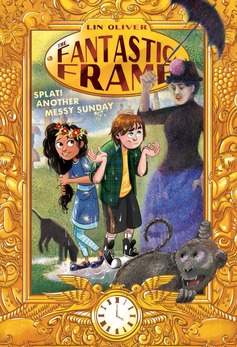 There are so many writers who focus on craft, and they actually get pretty good. They can write a good dialogue scene, or they can structure a plot so it doesn't sag in the middle, but first, they must have something to write about that they care about passionately. That's what I see is missing from a lot of people who are polishing their writing. They lose the beating heart of it. What motivated you to spend this amount of time writing those words and learning to write those words? That's not a didactic lesson, but it is a heartfelt
something
, a remnant of you that you want out in the world.
TBD: When we first published our book, The Essential Guide to Getting Your Book Published, ten years ago, we called it Putting Your Passion Into Print because we feel exactly like you do. You can write the most beautiful sentence, paragraph, chapter in the world, but if there's not a passion underneath it, why bother? Readers, viewers, and human beings respond to passion. They just do. So what's next for you?
LO: The Hank Zipzer books, which I write with Henry Winkler, are now a series on the BBC. Henry and I also wrote four books in the Ghost Buddy series, and Amazon optioned them and had us write a pilot. They didn't buy it, so it goes in the list of developed but not produced. We're just going back into that, getting the notes from 27 different people, the 'German Markets' or whatever. It's really nice to sit at your screen and write something you think is going into the hands of the right people.
Lin Oliver is a children's book author and writer-producer of television series and movies for children. With Henry Winkler, she writes the New York Times best-selling book series, Hank Zipzer: World's Best Underachiever, which has sold over 4 million copies and is a hit television series on the BBC. Their new chapter book series, Here's Hank, is also a New York Times best-seller. She is also the author of the Who Shrunk Daniel Funk quartet, Sound Bender and The Shadow Mask, adventure/science fiction middle grade novels she coauthored with Theo Baker. Her collection of poetry, the highly praised Little Poems for Tiny Ears, illustrated by Tomie dePaola, is being followed with another poetry collection, Steppin' Out: Playful Rhymes for Toddler Times. Her new chapter book series, The Fantastic Frame, debuted in April of this year from Grosset. Lin is the co-founder and Executive Director of SCBWI. Learn more at www.linoliver.com or follow Lin on Twitter (@linoliver).
JOIN OUR NEWSLETTER TO RECEIVE MORE INTERVIEWS AND TIPS ON HOW TO GET PUBLISHED. 
We first became aware of Lin Oliver when we presented at the annual New England Society of Children's Book Writers and Illustrators Conference. We learned she had co-founded SCBWI, and we kept hearing what a wonderful writer, great businessperson and generous human she was. Now that she's launched her new book series, The Fantastic Frame, we asked her how she and Stephen Mooser founded the linchpin of the children's book community.
Read the interview on the Huffington Post.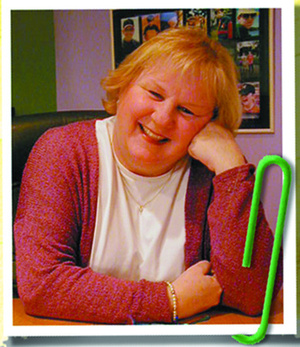 The Book Doctors: How did you go about starting the Society of Children's Book Writers and Illustrators? What was the impetus, and what do you think writers can get out of joining a group like it?
Lin Oliver: When I started the SCBWI, I was 21 years old. I started it with Steve Mooser. I won a writing contest very early in my life, just after graduating college, and the prize was to work in television. At the time, I didn't like it. That wasn't what I wanted to do, so I quit, very haughtily. My father said, "Well that's lovely, but now you're not in school, and now you don't have a job. So you'll be getting a job." I went to the state unemployment office. This was the mid-'70s, so the unemployment office meant they were finding you employment. And on the bulletin board there, it said, "CHILDREN'S BOOK WRITER WANTED." You have to believe in destiny.
It was a federally funded organization that was creating a K-6 reading series for kids. They were looking for authors to write the stories. This was during the Great Society, and there was funding for education, research-based education. You had to audition. I wrote a story, and I was selected. The other person who was selected was a guy named Steve Mooser. They put us in an office together and said, "Alright, you have a three-year contract. You're going to write 110 stories and 7 novels each." I said, "Okay, thanks so much!" After the bosses left, I turned to Steve and said, "I have no idea." And he said, "I don't either."
We thought, we'll go to a conference, or a class, or something. There were none. Being a brash kid, I said, "Well, we'll throw a conference!" I went to the Santa Monica and Beverly Hills public libraries and asked them to give me all the great children's books. I spent a month reading them, and then I wrote my 10 favorite authors. "We're having a conference in California. Would you like to come speak?" And you know what? All 10 of them wrote back. It was an early indicator of what this field is. You couldn't have written to 10 radiologists, or accountants. . .
Eight out of the 10 said, "Sure, I'd be happy to come!" And the only other two who said no were Dr. Seuss, who wrote a rejection letter in rhyme, and E.B. White, who said that he and Charlotte needed to stay in the barn. It turned out that he passed away later that year.
The ones who said yes were Sid Fleischman, Jane Yolen, Judy Blume, Tommy Depaola, and Don Freeman. They all came! And then we thought, "Well, we're having this conference, we should have an organization. That's how we formed it. We discovered what an incredible peer group it is. It was the right time because everybody was looking for a community. It's now 45 years later, and there are 25,000 members. I think it's generally acknowledged to be the linchpin of the children's book community.

TBD: There are SCBWI branches in Japan and the Netherlands. It's impressive.
LO: Everywhere. Steve and I, several years ago, were invited to come visit our chapter in Ulaanbaatar, Mongolia! We went to Beijing and took a three-day train ride across the Gobi Desert. When we got off in Ulaanbaatar, there was a group of 40 people standing there with a big sign that said, "WELCOME TO SCBWI!" It truly was a great moment in my life. SCBWI grew up with regional advisors and local coordinators, but the growth comes from the fact that people who work in this field are really looking to bond, to be a community, to unite behind kindred ideas, and to reach out to the next generation of people who are doing this.
TBD: We have been to dozens and dozens of writing conferences. The first time we came to a SCBWI conference, we were really blown away by two things. One was the sense of community that was there, from newbies to many, many published authors. The other was the level of sophistication of the people presenting–the kind of knowledge that was being passed on–and the people who showed up. Even if they were newbies, they had done their homework.
LO: It's taken all 40-some years to make those points. At first, it was always like, "How can I get an agent when my manuscript's ready?" Over years and years of training, people coming back over and over, they've learned the craft that you have to practice. One thing we've tried to stress as an organization is that when you're submitting work, you're representing the organization as well as yourself. It better be professional, and it better be submitted to the right person. We have this book on the SCBWI website called The Essential Guide to Writing For Children, and it has directories of agents, publishers, regional presses, religious presses. We try to teach everyone that you don't write something, then throw it out there like spaghetti and hope it sticks on the wall. Over the years, people have gotten to be much better writers. That doesn't mean every book you write is going to sell, but there's at least a level of professionalism. You don't submit it until it's at least there. And then you submit it to somebody who has a shot at buying it.
If you see the people who religiously come to the conferences and meetings, who are in critique groups that rework and rework, a tremendous proportion of them succeed. It cuts off years from their process. It's one of the great pleasures of my life that you see how much the organization is able to help people realize their creative impulses.
TBD: There's also this sense of generosity at SCBWI. We travel with our daughter. Our first year there, I was talking to a writer, and I look over, and I see my daughter is with Peter Reynolds. And he's showing her his book, and they became friends! I was blown away by it. Flabbergasted. Impressed.
LO: Oh it's amazing. I have three sons, and now they're in their twenties. When they grew up, they and all their friends worked for free at SCBWI. My son counts Norton Juster as one of his friends. Judy Blume came to one of their graduations. It's a very unusual group of people. I think if you start out caring about kids, it sort of eliminates 95% of the world's 'ugly' people. You might find someone you're not particularly drawn to, but you're not going to find a real dud in the crowd.
Lin Oliver is a children's book author and writer-producer of television series and movies for children. With Henry Winkler, she writes the New York Times best-selling book series, Hank Zipzer: World's Best Underachiever, which has sold over 4 million copies and is a hit television series on the BBC. Their new chapter book series, Here's Hank, is also a New York Times best-seller. She is also the author of the Who Shrunk Daniel Funk quartet, Sound Bender and The Shadow Mask, adventure/science fiction middle grade novels she coauthored with Theo Baker. Her collection of poetry, the highly praised Little Poems for Tiny Ears, illustrated by Tomie dePaola, is being followed with another poetry collection, Steppin' Out: Playful Rhymes for Toddler Times. Her new chapter book series, The Fantastic Frame, debuted in April of this year from Grosset. Lin is the co-founder and Executive Director of SCBWI. Learn more at www.linoliver.com or follow Lin on Twitter (@linoliver).
SIGN UP TO RECEIVE MORE INTERVIEWS AND TIPS ON HOW TO GET PUBLISHED. 
We, The Book Doctors, travel the country going to writers' conferences, book festivals, bookstores, libraries, colleges and universities where writers meet and learn how to get successfully published. We kept hearing about the University of New Mexico Summer Writers' Conference in Santa Fe (formerly the The Taos Summer Writers' Conference) and how freaking awesome it is. We finally got a connection, reached out and lo and behold, we are excited to announce that we will be presenting at this year's conference, July 24-31, in Santa Fe, New Mexico.
One of the best ways to go from being a talented amateur to professionally published author is to be around a bunch of professionally published authors. There are few places you can do this outside of writers' conferences like this one. Whether it's learning the craft of plotting a novel, understanding how to shape your life into a memoir, or figuring out the nuts and bolts of how to navigate the stormy seas of publishing, there's just so much to learn and so many brains to pick.
Plus, we're totally psyched about going to Santa Fe. New Mexico will be our eight-year-old daughter's 34th state. What's not to love about that? If you're there, please look us up and say hello.
We spoke with Sharon Oard Warner, founding director of UNM Summer Writers' Conference in Santa Fe, about the conference, reading and her advice for writers.
Read the interview on the Huffington Post.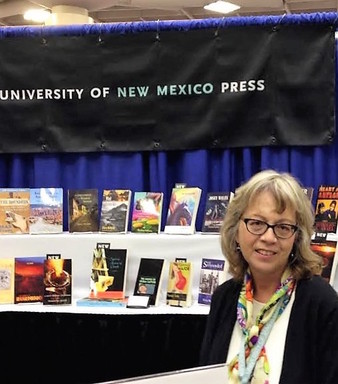 Sharon Oard Warner at AWP 2015
The Book Doctors: What were your favorite books as a kid and why?
Sharon Oard Warner: My first favorite book was The Little Red Caboose, a Little Golden Book. My dad swears he read that book to me a hundred times or more. I do remember loving it, so much so that when my own sons were small, I bought them a ginormous version, so big that my younger son could hide behind it, which is the only real purpose the book served. As might be expected, The Little Red Caboose just didn't do it for my sons. After seeing the gift book titled Everything I Need to Know I Learned from a Little Golden Book, I began to wonder about the long-term impact of my childhood obsession with The Little Red Caboose. Had I been marked for life by the book's message? It turns out, yes, I had.
TBD: How were you marked for life by your childhood obsession with The Little Red Caboose?
SW: In order to get the attention he craves–the waves and cheers of children–the caboose has to come to the rescue. In other words, he has to put on the brakes and resist mightily the forces of gravity and the weight of all the other cars bearing down on him. He has to save the train.
Off and on throughout my life, I have been defiant in the face of forces larger than I am. I have thrown on the brakes and stubbornly resisted being moved. Right now, I am trying to save the D. H. Lawrence Ranch, and I am reaching out to other writers for assistance. Anyone out there want to help?
TBD: How did you learn to be a writer?
SW: Reading, first, last, and always.
TBD: How did moving around so much affect your childhood? How did it affect your writing?
SW: I went to twelve elementary schools–two a year through sixth grade–and all of these schools were in the Dallas metropolitan area. In first grade, I was outgoing, exuberant even, but by third grade, I kept to myself. Rather than make friends with children I would soon say goodbye to, I turned to books for my support and solace. I checked out stacks from the school library and from whatever public library was in walking distance of my home. I read every moment I wasn't otherwise engaged.
TBD: How has teaching writing made you a better writer?
SW: As I said earlier, I learned to write by reading. However, most of what I'd absorbed in all those hours of reading was largely instinctual. I couldn't articulate it for others. I couldn't analyze it for myself. Teaching, then, required me to deepen my understanding in order to share what I knew with others. Case in point: Like many graduate students, I was a teaching assistant, which meant instructing a freshman writing class. Grading essays is the most time-consuming part of teaching such a class, and for me, grading was arduous. I could rewrite my student's work, but I couldn't correct or critique it.
Because my schooling was so haphazard, I never learned the fundamentals of grammar. Once I recognized my deficiency, I was forced to address it. I had to learn or relearn subject/verb agreement, pronoun reference, sentence faults, dangling participles and so forth. Teaching has often taught me what I don't know, but never more forcefully than in my first year at the front of the class. By the way, teaching requires social skills. I had to shrug off my introversion and relate to my students.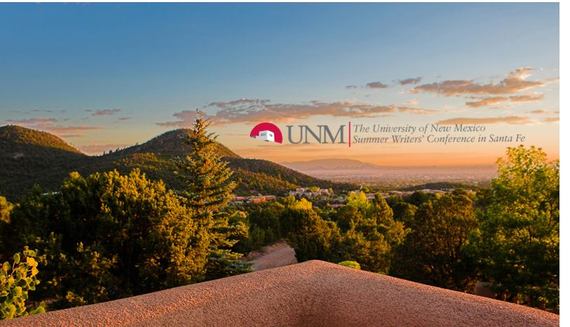 SW: When I started the conference, it was held in Taos, and it was called The Taos Summer Writers' Conference. My reason for creating the conference was simple: I wanted to make a connection between the University of New Mexico (UNM) Creative Writing Program in Albuquerque and the D. H. Lawrence Ranch outside of Taos, New Mexico. I have been advocating for the property for many years now, but the success of the conference has not really brought attention and support to the ranch, not yet, anyway.
TBD: What can writers get from attending the conference?
SW: Our goal is to create a nourishing literary community for writers, one in which everyone can form lasting relationships and create great work.
A number of writers who first attended the conference as participants have gone on to publish their work and build writing careers. Some of them have come back years later as instructors: Summer Wood, Laura Dave, Frances Washburn, Laura Brodie, Richard Vargas, and Margaret Wrinkle, to name a few.
Margaret Wrinkle is teaching a weekend fiction workshop at the 2016 conference. She first participated as an attendee, 12 years ago. Of the conference she says, "My time in Taos was so pivotal. I found my best reader there, and the novel I was working on when I came in 2004 was recently published by Grove Atlantic. In a great coincidence, my book deal came through the same week as that of another student in my Taos workshop named Kristen Kittscher, so the Taos connection brought us back together after many years." Margaret's book, Wash, released in 2013, was deemed "a masterly literary work" by the New York Times Book Review, and Wrinkle was named one of Time magazine's "21 Female Authors You Should Be Reading."
TBD: What have you learned from your years of being involved with the conference?
SW: So much, but what comes to mind is this undeniable fact: Many of us have compelling, important stories to tell, stories that should be/need to be shared with others. It's been my pleasure and privilege to assist in the storytelling endeavor, first as a reader and as a writer, and later as a teacher and as founding director of the UNM Summer Writers' Conference in Santa Fe.
TBD: What projects are you working on now?
SW: I am finishing the second draft of a screenplay, a father/daughter story with a bit of a mystery thrown in for good measure. And I've just received a pre-completion contract for a writing craft book that will take writers through what I call the "intermediate step." Rather than jump from writing short stories to writing a novel–a painful leap to be sure–I urge prospective novelists to create something intermediate, a novella. How did Goldilocks put it: "Not too large and not too small but just right!"
TBD: What advice would you give to writers?
SW: Finish things. Life is full and it's easy to lose track of projects you've set aside. Only this morning, while looking for a place to make notes on these questions, I discovered a journal full of jottings for a story called "The Last Bee." As soon as I finish the screenplay, I'm going to return to the story, which is about the plight of our honeybees.
Sharon Oard Warner is Professor of English and Associate Chair for Undergraduate Studies in the English Department at the University of New Mexico. She is also Founding Director of UNM Summer Writers' Conference in Santa Fe (formerly the Taos Summer Writers' Conference) as well as Co-chair for the newly formed D. H. Lawrence Ranch Initiatives.

She has published four books–a collection of short fiction, Learning to Dance and Other Stories; an edited anthology, The Way We Write Now: Short Stories from the AIDS Crisis; as well as two novels, Deep in the Heart and Sophie's House of Cards.
Her stories have been published in Prairie Schooner, The Laurel Review, Other Voices, Green Mountains Review, and elsewhere. Her scholarly essays have appeared in Studies in the Novel, Studies in the Short Story, Best Writing on Writing, The Writer's Handbook, and in selected anthologies. She is currently completing a screenplay.
JOIN OUR NEWSLETTER TO RECEIVE MORE INTERVIEWS AND TIPS ON HOW TO GET PUBLISHED. 
Come Pitch Yr Book!: The Book Doctors on Richard Eeds Radio Show: Pitchapalooza 7-29 6:30 UNM Summer Writers Conf Santa Fe http://bit.ly/2aa3Rrv
Thank you to Kat Lieu for inviting us to her blog, Phil and Mama. You can read the interview "Working Parents Rock! # 1: The Book Doctors!" on Phil and Mama.  Our interview is below.
---

Interview with David Henry Sterry and Arielle Eckstut
Almost ten years ago, I was in grad school and I met David through Craigslist. I applied to became his intern and helped worked on his website. In return, he read my draft manuscripts and became my writing mentor. Thanks to David, the world refers to me as Kat now instead of Kathleen. Kat Lieu just has a better ring than Kathleen Lieu, David advised. I also landed an opportunity to create online games for Little Miss Matched, a company founded by Arielle, David's wife. I met their daughter Olive when she was just a little baby, and I can't believe that she's eight now! Time really flies. It was such a treat to interview this dynamic duo of working parents, and to catch up with a mentor. The first word that comes to my mind is "goals" after learning about what they've accomplished through the years and continue to accomplish. I know you'll enjoy this fun interview as much as I did! – Mama Kat
to begin…
Q. Tell us a little about yourselves.
A: Arielle is a city girl, she grew up in New Yawk New Yawk, as an only child surrounded by millions and millions of people. She was (and is) an avid reader, very precocious, and went to an amazing school called Bank Street, where she learned about reading, writing, arithmetic, and being an entrepreneur. This would lead her to become the author of nine books, a literary agent, and start a business called Little Miss Matched, which began by selling socks in packs of threes that don't match. That company blew up to the point where they have stores all the way from Disneyland to 5th Avenue in New York City, back where Arielle was born. Her favorite writer and all-time hero is Jane Austen.
David is the son of immigrants, and has lived all over the country. He never went to the same school for two years in a row until he went to college. He spent several early years in Hueytown, Alabama, when that state was ranked 50th in the nation and education, and they still whacked you on the knuckles with a metal ruler when you acted too sassy. His mother was an avid reader and an amazing educator. David was obsessed with baseball as a kid, and he always loved to write. He went on to become an avid soccer player, but was injured terribly just as he was offered a contract to play professionally. He then became a stand-up comedian, and an actor, who performed in everything from industrial training movies to plays that nobody came to, all the way to The Fresh Prince of Bel-Air with Will Smith. While in Hollywood, he became a screenwriter, and eventually got a three picture deal with Disney, which was promptly terminated after the first screenplay was rudely rejected. His hypnotherapist at the time (and it is mandatory to have a hypnotherapist if you live in Hollywood), advised him to start writing about his life. This led him to finding an agent, who helped him not write the book he was writing, but write the book he was supposed to write. That book sold for six figures in under two hours when it was put into the marketplace. This led David to become the author of 16 books. That agent was Arielle Eckstut, who is now his beloved wife, and mother of his child.
Speaking of which, Olive is eight years old and, like her parents, she loves to read. One of her heroes is Raina Telgemeier, the splendid middle-grade graphic novelist. Olive adores the Harry Potter books, and has recently been reading books about Gabby Douglas, Hillary Clinton and Babe Ruth. She just loves to watch reality cooking shows. She also enjoys gymnastics, baking, and hanging out with her awesome BFFs. Olive travels all over the country with her parents, and has now been to 33 States. Her favorites are Austin, Texas, and Hollywood. She is absolutely adamant that she does not want to be an author when she grows up. She's been to the circus too many times, and seen how scary the clowns look like backstage without their makeup on. She wants to be a teacher, an Olympic gymnast, a baker who runs a restaurant, a photographer, or perhaps an agility trainer for dogs. Speaking of which, she also loves her dog Moe, who is a very loving beast, and has lots of problems.
Together, Arielle and David formed a company called The Book Doctors, after they wrote a book called "The Essential Guide to Getting Your Book Published." They travel all over the country, helping writers get successfully published, with Olive, and have presented everywhere from rural Alaska to Miami Beach to Brooklyn to Deadwood.
Q: What's a typical day like for you? What about a typical week?
A: We are either on the road, in which case we are going to airports, checking into flights, going to hotels, doing workshops, taking in the local sights, and swimming wherever we go. When we were in South Dakota, a donkey practically climbed into our car to eat the apple that we were offering. In Alaska we saw wild bears, eagles, and even a whale.
The three of us love to eat. Whenever we're on the road, we make sure to find amazing restaurants. We have eaten moose in Alaska, steak in Omaha, paella in Miami Beach, lobster in Rhode Island, and barbecue in Kansas City. When we're not on the road, we are writing our own books, consulting with organizations like the Blue Man Group, doing consultations on the phone with authors, playing softball, riding our tandem bicycle, watching movies, knitting, baking, cooking, and/or hanging out with each other. We really like hanging out with each other. 🙂 And of course Olive is in school. She is extremely lucky to go to a great elementary school called Hillside, and she hopes to be in their world class drum squad called Drums of Thunder.
having fun…
Q: Where do you vacation? Do you recommend it for parents with smaller children?
A: We are of the profound belief that people need to vacation whenever humanly possible. While it's certainly great for parents to get away by themselves, we take Olive with us everywhere. Part of our job, as we said, takes us to some amazing locations, and we always make time to mix vacation with vocation, and fun with work. Olive's grandparents have a place up in Rhode Island that we go to every summer; there are great beaches, amazing food, and a great old time carousel. It's fantastic. We also love going down to the Jersey Shore, and we loved going to Hawaii!
being inspired…
Q: Where do you draw your inspiration from?
A: Mostly from everyday life and our crazy imaginations. We see things on the news, we see things at schools, and we are inspired by what we read especially. In this household, people are always turning funny incidents in life into story ideas.
parenting and working just fit…
Q: What's one piece of advice that really helped you when you were new parents? How about now?
A: We had an amazing woman named Ivorine who helped us when Olive was a baby. Olive did not cry that much, but one day when I (David) was with her, I just couldn't get her to stop crying. So the next day I asked Ivorine what I should do when our baby was crying, and why Olive kept crying. She looked at me very patiently, like I was a slightly dull child, and said, "Babies cry." Those two words changed our entire life. As for the feeding, watering, grooming and educating of an eight-year-old, we really try to make sure she knows she can ask us any questions, and that she can come to us if she's having trouble with anything. We're also very vigilant about the computer and the Internet. We try to make sure she eats great food, gets lots of rest and sleep, and knows that she is very loved. We try to teach her daily about empathy, caring about other people, trying to see things from another person's point of view. And of course we tried to instill a sense of discipline and hard work, which is not always so easy in the entitled bubble which we Americans create as a culture for our kids.
Q: How do you two achieve work-life balance?
A: It's actually not very easy in certain ways when your office is your home. Of course it's fantastic to have a 30-second commute. But it's also kind of relentless, because everywhere you look around your house is a reminder of the work that needs to be done. But we really try to focus on small things like having dinner together every night, having a big Sunday dinner with the grandparents, riding our bikes or doing something outside when it's nice, and doing fun things together that we all love.
success means…
Q: How do you define success?
A: We define success as finding something you love to do, something you're absolutely passionate about, and doing it, hopefully on a daily basis. If you can actually find a way to make money doing that, as we have done, all the better. In fact the first iteration of our book about publishing was called, Putting Your Passion into Print, because we are so dedicated to the idea of spending a life doing things one is passionate about.
---
Thank you again, Kat!
Kat Lieu is a millennial mama, doctor of physical therapy, certified lymphedema therapist, professor, indie author, and blogger from NYC. Phil is her happy little toddler who loves to play, joke around, and shower her family with love. Her blog, Phil and Mama, provides tips, hacks, free printables, advice, and resources for busy, new (and experienced) parents who work, and who seek to fit life and work into a harmonious balance.
JOIN OUR NEWSLETTER TO RECEIVE MORE INTERVIEWS AND TIPS ON HOW TO GET PUBLISHED. 
We first met Michael Vance Gurley when he won our Pitchapalooza (think American Idol for books) in Anderson's Bookshop (one of our favorite bookstores) in Naperville, IL. When he pitched us a book about Chicago, The Roaring Twenties, and a gay hockey player with a deep dark secret, we were hooked. We were sure it was a book. And now, lo and behold, his book The Long Season is out. So we thought we'd pick Michael's brain about his road to publication.
Read the interview on the Huffington Post.
The Book Doctors: How did you learn to be a writer?
Michael Vance Gurley: I remember specifically wanting to be a writer in the 7th grade, giving horror movie fan fiction to kids, who loved it and wanted more, meaning it was either good or twisted enough for the junior high mind. Creative writing classes helped add depth and purpose to characters and plots that didn't have a machete in them. I wrote comic books, and learned the value of research, plot design, and character development. After taking a break to work around the clock for years, I decided it was time to stop working so hard at not writing and started a novel. I didn't know how to structure it. For comics, there were templates online, so I looked there because the Internet has all the answers! Well, maybe not all, but I did some research into writing strategies for novels, like the snowflake method, which was helpful to construct an outline and character sheets. Really, the idea to write about a hockey player from the Roaring Twenties struggling to be his true self, while surrounded by all the razzmatazz of the Jazz Age and the excitement of the sports world, was so strong in my head it was like I was writing it even when I wasn't. The simple answer is I haven't learned to be a writer yet, as much as I continually learn to be one. My editor would agree!
TBD: What were some of your favorite books as a kid, and why?
MG: I loved The Adventures of Tom Sawyer and wanted to be him, seemingly able to control minds. My dad's family is from Mississippi, and after school let out, I spent summers in the South. It was like I hung up my shoes and had a Huck Finn life every summer, so I related to those guys and their wild adventuring. Horror grabbed my attention at a far too early age. I remember reading Stephen King's Misery and It all night long. I couldn't put them down. What I read most were comic books. I devoured old Batman, Green Lantern, Fantastic Four, and X-Men. My cousins and uncles gave me boxes of books to read. I vividly remember spreading them out, that wonderful four color processing smell of old comics filling the room, and reading them over and over.
TBD: What are you reading right now?
MG: I love to read and am always reading two or three things at once. I am into classics, sci-fi, YA, steampunk, and pretty much anything. Right now, I'm reading James Baldwin's Giovanni's Room. It's a deep look at the underground gay life of Paris in the 1950s. It was so courageously written, and even though it might draw harsh criticism about demonizing gay life today, it broke ground. I'm also reading Star Trek: Sight Unseen, which follows Riker after the Next Generation movies. He's such a powerful character, and he inspires me when I need to think of something commanding for a character to say. There's also an incredibly diverse cast with ridiculous tongue-twister names, which help me free my mind when world building, like I'm doing with my next book. I like to alternate classics or serious novels with fun reads, or just do both at the same time while grabbing a comic book in between.
TBD: Your novel has such a cool and unusual story; how did you come up with the idea for your book?
MG: The 1907 Kenora Thistles gave me the idea. They were a ragtag, underdog hockey team who won the Stanley Cup, back when you could just challenge the champs for a shot at the Cup without having a whole season. One of the boys, Art Ross, grew up to have the leading scorer trophy with his name on it. I was looking at a hockey history book and passed a lot of old team photos until I flipped the page to this one. Back then color photography was more rare than now, a little costly, and exposure times were longer, so people were more conscientious about their poses. They were more intentional in a portrait sense of photography, and less selfie. Their team photo displays these macho iron man athletes, some with their legs curled and draped over each other in what today would be considered an effeminate manner. One of them was not looking straight at the camera, but at another player. In a flash, I thought, what if those two players had a secret? I had to write that story. I changed the time period and location because my story had to take place on my favorite team in my city! But that photo moment is in the book. Sometimes you walk through a museum and pass a hundred paintings and barely glimpse them until you get to the one, and you just know. It was too powerful an image for me to leave uncaptioned.
TBD: What were some of the joys and pitfalls of writing your first novel?
MG: Since The Long Season is a period piece, I did quite a bit of research. I'm a history buff, which meant digging into the cost of a cab ride in the 1920s or what gay life had been like in Chicago was exciting. It actually took up quite a bit of writing time because the net is an infinite suck hole if you let it be, or a fount of information if you take the time to cross-reference. It took me six months of actual writing to get to the final moment in my book, but I feel like I had been writing it in my head for a long time before that. It would fill my mind as I did other things, thinking about what would happen if I tweaked one thing or another. Writing the outline and being able to create whatever I wanted was thrilling. I don't recall worrying too much about what to do next with a character, or having writer's block often, since I wrote such extensive outlines. I felt amazing as I wrote the last line, knowing in my soul I accomplished what I wanted with these people.
Then editing woke me back up. Most of the pitfalls happened after the first draft, with learning to let go of bad ideas or weak paragraphs when an editor or trusted friend reviewed it. It brings the phrase 'kill your darlings' to a whole new level when they are your darlings what need killing. The art of creating is great. The art of destroying so you can create anew is terrifying.
All that led me to the biggest joy: winning The Book Doctors' Pitchapalooza, a pitch contest where you get 60 seconds to win them over, in front of a crowd. Your presentation needs to be tight and powerful. They helped connect me to a great editor who shared my vision. I looked for an agent and publisher for about a year, getting rejection letters with great notes in them, while working a time-consuming job. Marketing takes so much effort. It was heartbreaking, but I believe working with my editor, Jerry Wheeler, made my novel ready to compete. The Book Doctors made an introduction to the right publisher, who has loved my work and ideas. Like my favorite band sings, "I'm standing exactly where I'm supposed to be."
TBD: How did you go about selling your book?
MG: That's the difficult thing! I thought painting the idea into the written book was so hard I had to make a life goal about it. The real work is struggling to learn the process of finding an agent or publisher, turning hundreds of pages into punchy one-liners and two-page synopses. I entered the Pitchapalooza contest at Anderson's Bookshop and won, which provided me with insight about what to do next. I also took a seminar on marketing yourself in publishing. It's a very complicated thing to do. I sent pages to countless places before someone said yes to me. Then the contract came! Although I was so excited and ready, I heeded advice and had an entertainment lawyer help out. It doesn't become smooth sailing after you get a publisher. They will market, and so will you.
I started simple by establishing a base of potential fans on Facebook by finding authors like me and groups that share my genre, and friending/joining them. I made some great connections by liking author book pages and having them like mine. I contacted many of them directly and just asked. Now my posts reach hundreds of people. I did research about blogs and review sites that would take small press books to review, and I started contacting them. I am scheduling interviews for a blog tour with some giveaways. I arranged a book release party at Anderson's Bookshop in Naperville, IL for June 15th at 7 p.m. Anderson's is the bookstore where it all started for me. I'm on the board at Youth Outlook, which runs drop-in locations and education programs for LGBT youth, and I am donating the event proceeds to them, to hopefully turn my potential success into something that benefits what I believe in. There will be press coverage. You have to have faith that the grass roots efforts will pay off in great reviews, which will drive sales.
TBD: Are you working on a new project?
MG: One of my writing goals is to challenge myself by working on vastly different projects each time. A sequel might be wonderful and would be easier to do. I even have a name for it–The Long Season: Overtime! Maybe later. My current novel is a steampunk, young adult, planned trilogy featuring LGBT main characters. I wrote some of it in comic book form back when I was self-publishing, and the interconnected world I built never left my mind. It is a much more complex plot than The Long Season and goes back further in time to the Victorian age. The research is intense, and of course, a wonderful distraction since I love history. The nice thing in speculative fiction is it is all right if I twist history to my needs even more than I deviated from known facts in The Long Season. Then I plan to swing wide to edit a first draft I've written for a children's picture book, and then I plan a coming of age novel set in private school. I want to keep writing things I want to read. I want the next box of new books I open from the publisher to fill me with the same joy The Long Season did. It might be smarter to stick to a genre and make a name like James Patterson did in crime, but even he branched out into YA and other things, and that's what I feel my path to be. Turn and face the strange! Changes.
TBD: How did working with special-needs kids influence your writing your book?
MG: The funniest work connection was when I let our COO know my novel had been signed. One of the first things he asked was whether it was about our school. I laughed because even though confidentiality is a large issue in special education, it would make an excellent book. He then reminded me in a half joking manner, that if I did, I'd be sued! I think writers put some of themselves into their work; my knowledge of how children relate to each other in times of stress, how they feel about adults in power, or when they are in need influenced how my characters relate to their worlds. Being a clinician and an educator helps me get into that headspace. The main protagonist, Brett, suffers from terrible obsessive compulsions, decades before anyone knew what OCD was or what to do about it. That came from my life of seeing so many struggle, desperate for help and a place to fit in. I want to make sure that my characters feel real to me. People that may seem unlikeable to others, or that have different methods of engaging in their environments than the norm, are what I am used to, so that's what I write. The more someone has it figured out, the less intriguing they are to me. It's all about the process of exploring problem solving, relationships, and responsibility in a world that is collapsing around you in a real way. And I think those things must come somewhat from my work, or maybe from an episode of Dawson's Creek.
TBD: What were some things you learned from working with your editor?
MG: I learned not to fear the red pen or track changes in a Word document. Feedback is your friend and lots of it does not mean there is a lack of talent. I came to grips with my story being the art form, and the grammar being the frame that holds it all together. With the grammar, I needed help. My editor is very good with not only the structure, but I learned to trust in his instincts to chop when needed. A writer writes and wants there to be a lot of it. An editor doesn't rewrite or try to change your ideas, but helps you cull what doesn't need to be there or may be detracting. My editor did research into the time period I was using to convey my story and became an expert on the anachronistic issues of writing historical fiction of the Jazz Age. My favorite note was when I tried to write the phrase, "Rain on my parade," into it and he reminded me that I was using a Streisand song from 1964. I laughed out loud and left him a comment when I sent it back saying I thought it qualified as the gayest correction in the whole book! So we had some fun with it.
TBD: We hate to ask you this, but what advice do you have for writers?
MG: Learn to write. It may sound flippant, but it is so true. I think after a few rounds of editing, we got down to the writing errors of the meat, and I grew frustrated seeing hundreds of instances of 'that' deleted. I protested, until I read the sentences out loud, hung my head, and started reading grammar guides. It sounds strange, but Mark Twain said something about replacing all the instances of 'very' with 'damn' so the editor could do with them what should be done!
It is equally as useful to point out how patience and politeness pay off. When sending your work to an agent or publisher, there is a long period of waiting afterward. When you get a contract, there's more waiting for editing windows and print dates. When I was shopping around, I received great advice from agents, and even other authors. When they came in the form of a rejection letter, the instinctive response can be one of anger and denial, but I thanked them with openness and gratitude for taking time to write anything at all. It's a small world. I can draw lines between people who have helped me and some who rejected me. I was polite in my responses and patient in my timing, and I feel that it paid off in having none of those connections snap like a twig. I wrote back and forth to some authors, asking for advice. Bart Yates and Jay Bell are two of my favorite authors and they answered a lot of questions in emails. I have more stories like that than stories when someone treated me poorly.
Michael Vance Gurley was born in a Chicago hospital that was quickly condemned and torn down. He grew up and worked in the shadow of Capone's house in a union hall, where he first discovered a love of gangsters and the Roaring Twenties. Being an avid hockey fan led him to kissing the Stanley Cup, and as an ardent traveler, he kissed the Blarney Stone, both of which are unsanitary and from which he's lucky to only have received the gift of gab. Michael has many literary interests and aspirations. He self-published One Angry Koala, a well received comic book. His poetry has been printed in the Southern Illinois University newspaper, which was a real big deal back then.
Michael has worked with special needs children for nearly twenty years. His work with young adults led to a love of YA books, but he was raised with classic horror, beat poetry, and comics. As winner of a "Pitchapalooza" author event, Michael received some helpful guidance for his first novel, The Long Season, by literary agent/authors Arielle Eckstut and David Henry Sterry, and editor Jerry Wheeler. Michael still lives in the Chicagoland area, and despite it being cliché, gets asked about gangsters whenever traveling abroad.

JOIN OUR NEWSLETTER TO RECEIVE MORE INTERVIEWS AND TIPS ON HOW TO GET PUBLISHED. 
We first met Patricia Perry Donovan when she won our Pitchapalooza (think American Idol for books) down the shore in New Jersey, sponsored by one of our favorite bookstores, BookTowne (know and love thy local indie bookstore!). She dazzled us with her story, her presence, and her writing. Now that her book Deliver Her is out, we thought we'd pick her brain about how the heck she did it.
To read the full interview on the Huffington Post, click here.
The Book Doctors: When did you start being a writer, and how did you learn to be one?
Patricia Perry Donovan: I've always loved writing. My mother claims I was eight when I announced I would write a book. I began college with a major in languages, but when my French professor criticized my accent, I switched to journalism. It was the era of All the President's Men, and we all wanted to be the next Bob Woodward or Carl Bernstein. I always made a living as a writer, but only began writing fiction in earnest five years ago.
P.S. I had the last laugh on that college professor: In my thirties, I moved to France for several years and became fluent in the language.
TBD: What are some of your favorite books, and why?
PD: My first job as a teen was as a page (yes, my actual title) in the children's library, where I read voraciously. I have fond memories of the works of Judy Blume, Maud Hart Lovelace, Roald Dahl, and Isaac Asimov, to name a few. I would read a few pages of each book before reshelving it. In recent years, I've re-read and dissected Olive Kitteridge by Elizabeth Strout. I would love to write a novel of connected stories like that one day. Of late I've shed tears over Kristin Hannah's Nightingale and All the Light We Cannot See by Anthony Doerr, and swooned over Mary-Louise Parker's extraordinary prose in Dear Mr. You.
TBD: Why did you decide to write this particular book?
PD: Having heard about families desperate enough to resort to this type of solution for their child, I was fascinated by both circumstances that might lead to this arrangement and the sort of people (both transporter and client) involved. Also, I have family in New Hampshire, and the White Mountains seemed the perfect setting for Carl and Alex's journey.
TBD: How has being a journalist influenced your fiction writing?
PD: Working as a reporter trained me to write efficiently. It also made me a thorough researcher. For the last fifteen years, I've covered the healthcare industry, which is probably why Meg Carmody is a nurse in Deliver Her and is so knowledgeable about insurance. Healthcare is a fascinating field; there are a few topics I'd like to explore in future books.
TBD: How did you get your fiction published in literary journals?
PD: With a thick skin, and perseverance. Using a subscription database of writers' markets, I targeted smaller publications and sites with higher acceptance rates. It took a while, and a fair amount of rejection, but eventually I had some success. It's refreshing to take a break from writing a book and play around with an essay or flash fiction. Often a "darling" excised from a work in progress is the perfect starting point for a short story.
The important thing is not to give up. Just because a piece is not right for one publication doesn't mean another won't love it. Keep trying!
TBD: Tell us about your road to publication.
PD: In 2012, I entered The Book Doctors' Pitchapalooza event at BookTowne, my local bookstore. My pitch was chosen as the winning entry; the only problem was, I had written only about 25 pages of the book! The award motivated me, however; less than a year later, I delivered my manuscript to the agent assigned to read it. Although extremely generous with her feedback, she ultimately passed. I then set out to find an agent on my own, and after querying about a dozen agents, I received an offer of representation from Elisabeth Weed of The Book Group, a very hands-on agent who was determined to find a home for Deliver Her. In fall 2015, I signed a two-book deal with Lake Union Publishing.
TBD: How in Heaven's name did you manage to get 285 reviews before your book was even officially released?
PD: Deliver Her was pre-released in digital format on April 1 as an Amazon Kindle First, a program in which Amazon editors select books from next month's new releases that readers can preview early. That's why Deliver Her has close to 300 reviews in advance of its official May 1 release.
TBD: What exactly is Lake Union Publishing?
PD: Lake Union is one of about a dozen imprints under Amazon's full-service publishing arm (an arm completely separate from Kindle Direct Publishing). Lake Union specializes in contemporary and historical fiction, memoir, and popular non-fiction. My Lake Union team has championed and supported Deliver Her–and me–from day one. It's been an extremely positive experience.
TBD: What do you love most about writing fiction?
PD: The surprising directions in which your story and characters will take you if you are open to them. Initially I imagined Deliver Her as a love story between the transporter and a woman who comes to his aid. The client was just a means to get Carl to Iris. But once I began writing, the mother-daughter relationship started to drive the story. I had to let go and enjoy the ride.
TBD: What are you working on for your next project?
PD: My next novel, At Wave's End, is the story of a Manhattan chef whose estranged mother comes East after winning a Jersey Shore bed-and-breakfast in a lottery. All is not as it seems, however; in the aftermath of a hurricane, secrets about the B and B surface, threatening the inn's future and fraying the already fragile mother-daughter bonds. The anticipated publication date is August 2017.
TBD: We hate to ask you this, but what advice do you have for writers?
PD: Having come late to the fiction game, I wish I had started doing this 25 years ago. So if you are a writer and feel that tug, that story begging to be told, don't ignore it. Sit down and tell it.
That said, it's never too late. Beginning this second act in my fifties, I have a well of experience and life lessons to draw from. I hope my characters are richer for it. Now I joke that while I'll probably never suffer from writers' block, I may run out of time to write all the stories I want to tell. That's not such a terrible problem for a writer to have.
Patricia Perry Donovan is a journalist who writes about healthcare. Her fiction has appeared at The Bookends Review, Gravel Literary, Bethlehem Writers Roundtable and in other literary journals. The mother of two grown daughters, she lives at the Jersey shore with her husband. Learn more at www.patriciaperrydonovan.com
JOIN OUR NEWSLETTER TO RECEIVE MORE INTERVIEWS AND TIPS ON HOW TO GET PUBLISHED. 
We live in Montclair, New Jersey. John Dufresne lives in southern Florida. So naturally, we met him at the South Dakota Festival of Books. We were sitting next to him waiting for people to show up to sign our books. Let's just say there wasn't a huge line. Normally, this would really be a downer, but this time we realized it was good luck because we got the chance to talk with John.
John has had a long and distinguished career as a writer. He also teaches writing. Now that his new book, I Don't Like Where This Is Going, is out, we picked his brain about writing, books, publishing, and life.
To read the full interview on the Huffington Post, click here.
The Book Doctors: When did you first start becoming a writer, and how did you learn to be one?
John Dufresne: I was a storyteller first, even if I didn't know I was. My father told me a bedtime story every night. Fairy tales. Only I thought he made them up because he had no book. I thought he invented wolves. He may be why I loved stories and wanted to make up my own. I had a couple of narratives going when I was seven or eight or so in which I was the central character. They both took place in my neighborhood. In one I was the leader of a band of good guys with white hats and spirited horses. Cowboys on Grafton Hill in Worcester, Mass. The only real horse we ever saw on the Hill was the ragman's nag, whom we loved to pat. Every night in bed I continued the story from where it ended when I had dozed off the night before. I did this for years. And during the day, I was thinking of what I would now call plot points and creating new characters. The other narrative was similar with me as a sports hero. Whenever I heard sirens, I imagined the house the fire trucks were heading for and the people trapped inside the burning house and how they would be saved. Or not.
TBD: What were some of your favorite books as a kid, and why?
JD: I grew up in a house without very many books. We did have 26-volumes of the Universal Standard Encyclopedia, bought for 99 cents a week at the A&P on Grafton Street. I read them in order, not quite thoroughly. One month every subject I talked about at the supper table began with A. Afghanistan, alligator, antbirds. With volume 13, it was everything between Idaho and Jewel Cave. I loved information, loved knowing the names of things. I didn't much like the stories we read in my grammar school, stories about kids who had horses and good fortune. I couldn't find anyone like me, someone who grew up in a housing project, in them. Then I happened on a series of books that I devoured, the Chip Hilton series for boys, written by Claire Bee. I think it was David Mamet who described drama as two outs, bottom of the ninth, man on first, 3-2 count, and your team down by one. That describes Clutch Hitter, a book in the series that illustrated to me, the little jock that I was, how exciting, compelling, and tense a story could be.
TBD: Your new book, I Don't Like Where This Is Going, is a wild, wacky ride that fits squarely into the noir tradition, but it seems to break as many rules as it follows. How did you get the idea for the book, and does writing in this genre inform how you work?
JD: I found a character I liked in a short story I wrote. I wrote the story, my first bit of crime fiction, on request. The character was Wylie Melville, a therapist and police consultant; the story was "The Timing of Unfelt Smiles," and it appeared in Miami Noir and in Best American Mystery Stories 2007. I wanted to give Wylie a much larger problem to solve and to put his life in great danger. That's what got me started, that and the long legacy of police and political corruption in South Florida, rich material to work with. Then, having done it once, I thought, I'll do it again. I liked Wiley and Bay and wondered what mayhem would follow them and where would they go. They went to Vegas so that Bay could ply his trade at the poker tables. To be honest, I hadn't read much crime fiction before I wrote crime fiction. Sherlock Holmes, of course, books my friends Les Standiford, James W. Hall, and Dennis Lehane wrote. So if I broke any rules, I may not have known what they were. I wrote the two novels like I wrote every book with the focus on characters and themes, not on plot. This is what it means to be a human being and this is how it feels.
TBD: What do you want people to take away from your novel?
JD: Before I was a writer, and before I was a house painter, I worked for a while in social service organizations, a suicide prevention hotline, like the one Wylie works at in Vegas, a youth center, a drug prevention program. So I was in touch with that difficult life that so many people have here. In America. I worked with so many people who had lost hope and others who were in terrible emotional pain. And I've never lost that feeling that we don't do enough to take care of the less fortunate. The exploitation and oppression of unfortunate people is something I'd hope the reader would think about. Daily violence is a norm here, but it's easy to look the other way. And I want the reader to care about Wylie and his friends.
TBD: What were some of the pleasures and perils of writing this book?
JD: I spoke glibly above saying how theme and character drove the novel. Plot's always been the most difficult aspect of novel writing for me. It's so damn hard. So when I wrote the first Coyote novel, I got to about 250 pages when I realized I didn't know who committed those murders in the opening chapter, and I thought, this is why the crime writers make the big money: they have to write a novel and solve a crime. Too late then to bring a bad guy with a gun onto the stage. So it was pack to page one. Same thing this time. As possible suspects entered the novel, I paid attention and watched them looking for clues. Anyone of them could have done the deed, but who really did? Wylie's no Sherlock Holmes, no consulting detective, but he is a man who pays attention. And he doesn't work alone. He has the illusionist Bay and the bedlamite Open Mike by his side.
TBD: Tell us about how you got your first book published?
JD: It was a book of short stories, and I had probably published six or seven stories in literary journals. I had a bunch of others, and I put them together as a book, and I went through one of those books Writer's Digest put out or something like that. And I looked through all of the agents looking for short story collections, and there were three.
TBD: I'm surprised there were three!
JD: I know, I know! So I wrote to the three of them, and one of them got back to me. He was very enthusiastic. I would tell anybody who is looking for an agent, make sure the agent is excited about you and your project. Not just, "I'll do it…" Because it's hard for an agent to sell a book. Especially if it's short stories. So my agent sent my book of stories around for about a year. It finally sold to Jill Bialosky at Norton, and I've been with Jill and Norton ever since. I remember my editor saying, "You're the last guy I'll ever sell a book of stories for."
TBD: Your career is interesting and highly unusual for today in terms of sticking with one publisher for each book. And it's a publisher that's independent but has real chops in this business. Not to mention the fact that you write very quirky books that are not highly commercial, mainstream, etcetera. How can other writers achieve this kind of elusive success?
JD: First of all, the best readers you're going to get are your agent and your editor. They're generous. They want your book to succeed. And they know what they're talking about. Even if you disagree with them, I always say, just do what they tell you to do. Because they know the business. I don't know anything about the business. I don't want to know; I want to write. I also say, if you write something beautiful and moving and telling, it'll get published. But it may not get published when you want it to be, or where you want it to be. The important thing for a lot of young writers is getting it published. I steer them away from self-publishing. Some of them have, and that's alright. But you want to get the imprimatur of somebody else. Somebody else who believes in you. Small presses are as good a place to be published as large presses… I mean obviously you're not getting the same money. But the money isn't like it was before. You used to be sent on book tours. Now you're lucky if they give you lunch money. The important thing is to get yourself into the game. You get your book around. You have people reading it. Just don't give up. You owe it to your characters that you love to get other people to read about them. Until you get an agent, you're going to do the business work too, and persist with it. I think in some ways publishing is more democratic than it ever was.
TBD: When we go to these conferences, there's always one person who's telling writers, "You have to be on Facebook! You have to be on Twitter! You have to have a website, blah blah blah-" And you can see the blood draining out of writers' faces.
JD: The publishers want you to do work with them, which I understand. When I did my first book of stories, I set up what I called the Motel Six tour. I told them, "Get me the books and a bookstore, and I'll drive. I'll take my wife and my kid, and we'll drive to all the bookstores." And that's what I did. And they were all really happy, because this was before social media. I printed up a fake newspaper from Louisiana Power and Light, and Norton sent it around, and got hard copies to people. It was fun. They appreciated that I was willing to do it. I still do it. Somebody just asked me to do a bookstore in Baltimore. But I'm thinking, "How much is this going to cost me?" In the old days, they put me up in beautiful hotels. Paid for everything. Now, at least for mid-list people like me, it's not happening. And I don't think it's happening too much in general anymore. I also have gotten on Facebook because Norton said to do that. A guy helped me out. My wife is good at the computer. I think that's been kind of helpful. It's a nice way to spread the news. I saw there was a good review of my new book in the Tampa Bay paper on Sunday, and I put it online. Lots of people have liked it already. They know about the book, they buy the book. Twitter I've never been on. I remember once, Carol Houck Smith (who was an editor at Norton for years) and I were sitting together by these editors, and they were all answering questions with, "You need a platform." And Carol muttered under her breath, "I don't need a goddamn platform, I need a great book!"
TBD: What are you reading now?
JD: I tend to read a lot of books at the same time. I'm reading Lee Martin's new novel Late One Night, which begins with the death of a mother and three kids in a fire that may or may not have been arson. And I started Campbell McGrath's new poetry collection, XX, in which he writes a poem for every year in the last century, in the voices of some of the century's prominent figures, like Picasso. Mao, and Elvis. Also reading Wired to Create, by Kaufman and Gregoire, and Actual Minds, Possible Worlds by Jerome Bruner. I'm loving, if not completely understanding, Lawrence M. Krauss's A Universe from Nothing and Carlo Rovelli's Seven Brief Lessons on Physics.
TBD: How does teaching fiction help or hinder you as a fiction writer?
JD: It only helps. Every reading and every discussion of a story helps me see how stories work or don't work, including my own. We're all apprentices in a craft where no one is a master–I think Hemingway said that. This is the craft so long to learn. I always feel better at the end of class than at the start. I always feel like rushing home (which is actually impossible on Biscayne Boulevard) and getting back at whatever it is I'm writing. To be honest, there are moments that I would rather be learning about my central character's secrets than reading a story about goblins with swords, but I know I'll learn something about setting a scene, let's say, in the goblin story that will be valuable to my students and to me.
TBD: We hate to ask you this, but since you actually wrote a book about how to write a novel, we feel we have to. What advice do you have for writers?
JD: Probably the advice you were expecting to hear: read and write every day. No holidays for the writer. We always find time to do the things we love. We only have to want to write as much as we want to go to the movies. And if you don't love writing and reading, do something else. It's too hard, and discipline won't bring you to the writing desk. Only love for stories will do that. Here's Faulkner on reading: "Read, read, read. Read everything — trash, classics, good and bad, and see how they do it. Just like a carpenter who works as an apprentice and studies the master. Read! You'll absorb it." And Chekhov on writing: "Write as much as you can! Write, write, write till your fingers break."
John Dufresne is the author of seven novels, including I Don't Like Where This is Going and No Regrets, Coyote. Among other honors, he has received a Guggenheim Fellowship and is a professor in the MFA program at Florida International University. He lives in Dania Beach, Florida. For more information, please visit www.johndufresne.com.
John will be joining our Pitchapalooza panel in Miami on May 7, 2016, at 2 p.m. Learn more at the Miami Herald. 
JOIN OUR NEWSLETTER TO RECEIVE MORE INTERVIEWS AND TIPS ON HOW TO GET PUBLISHED. 
We met Dirk Lammers a couple of years ago at the South Dakota Festival of Books. (For those of you who haven't been to that book festival, or to South Dakota, do yourself a favor before you die and do both. Breathtaking landscape, ridiculously friendly people, world-class published authors, very serious and talented attending writers. We saw buffalo; a donkey put his head into our car–it was a series of peak experiences.) So Dirk told us about his book at the South Dakota Festival of Books. David is a huge baseball fanatic, so the subject was of great interest to him. Dirk was fun, knowledgeable, smart and passionate, all wonderful ingredients for an author. Hell, for anybody. We had a very strong feeling that he was going to get his book published. Lo and behold, here it is, Baseball's No-Hit Wonders, just in time for the Boys of Summer to take center stage as America's pastime unfolds, as it has since the 1800s, and takes us through the dog days of summer all the way into the Fall Classic. So we thought we'd chat with Dirk about baseball, books and getting published.
To read the full interview on the Huffington Post, click here.
The Book Doctors: Why did you decide to write this book?
Dirk Lammers: My interest in no-hitters is borne out of my identity as a Mets fan and suffering through numerous ninth-inning misses by Tom Seaver, and watching guys like Seaver, Nolan Ryan, David Cone and Doc Gooden finally notch their no-nos in other teams' uniforms. That led to a website, NoNoHitters.com, which tracked the Mets' dubious streak of playing more than 7,500 games without a no-hitter. For years, I diligently tweeted updates and wrote blog posts each game until the count reached 8,019 and Johan Santana broke the 50-year curse on June 1, 2012. I decided to retool the site around all no-hitters and realized that my wealth of research was probably worthy of a book.
TBD: Why do you think people are so fascinated by the idea of a no-hitter?
DL: A no-hitter is all about the suspense, and whether it's a fan, a player or an announcer, the suspense doesn't begin for everyone at the same time. Some might be aware that it has been happening since the first pitch; others might not take note until the 6th or 7th inning. But once you're aware it's happening, each pitch, each crack of the bat, each throw takes on a heightened significance. I also think that for fans, the cast of characters is so varied that you never know who's going to throw one. It could be Nolan Ryan, Sandy Koufax or Bob Feller or it could be Bobo Holloman, Bud Smith or Chris Heston.
TBD: What were some of the joys and difficulties of writing this book?
DL: Many of the greatest joys in writing this book came from the interviews. Chatting with former MLB Fay Vincent in such detail about the 1991 committee's decision to tighten the definition of a no-hitter was so compelling, and then to have him agree to write my book's foreword was such an honor. When I was at Fenway Park to interview Clay Buchholz and some other players, I got to sit in the Red Sox dugout to conduct the interview. Such hallowed ground. And it's hard to top getting to talk to Don Larsen about his perfect game in the 1956 World Series.
One of the biggest difficulties was securing rights to the book's nearly 90 photos on a tight budget, considering that financial responsibility fell on me. I combed my hard drives from games and museums I had visited to dig up anything that was relevant, and I headed out to as many ballparks as I could to get my own shots of players, stadiums and other items. I also worked with the National Baseball Hall of Fame to secure rights for some images from the archives, worked with online auction houses for some memorabilia shots and was fortunate to get permission from Keith Allison, a great sports photographer from the D.C. area, to use some of his more recent images.
TBD: What are some of your favorite stories from no-hitters?
DL: It's not an official no-no, but Harvey Haddix losing his perfect game (and the ballgame) in the 13th inning after retiring the first 36 batters still boggles my mind. And the tale of Dock Ellis throwing a no-no while tripping on acid never gets old, no matter how many times I tell it, read it, watch it or hear it in song. I find Dave Stieb's perseverance of finally completing the task after losing four no-hitters in the ninth inning inspiring for all of us who encounter failure. But as a Mets fan, the no-hitter that is forever etched into my mind is Johan Santana's no-no, because of the long and detailed backstory.
TBD: Do you think it is immoral, shameful and dishonorable to try to bunt your way on base when someone is in the last innings of trying to throw a no-hitter?
DL: It's funny, I wrote a whole chapter on this subject and I'm not sure I've completely made up my mind. I see both sides, but it's certainly more acceptable in a 1-0 game than a 12-0 game. If I were the batter I would swing away, and if my coach singled for the bunt I'd be more than a little peeved. But if I were a pitcher who lost my no-no on a push bunt to first, I would stare that batter down for the rest of the inning.
It's interesting that this is a rather recent unwritten rule. Pete Rose bunted during Ken Johnson's no-hitter for the Houston Colt .45s but Johnson wasn't peeved. And then at some point, the practice became taboo. You can't really expect an athlete to not compete, and if that guy is a speedy leadoff hitter you're taking something out of his toolbox by removing the bunt.
TBD: How did you go about getting your book deal?
DL: After I outlined the chapters and wrote the first few, I felt like I had enough of a concept of where the book was going to craft a formal proposal, though it was way more work than I had anticipated. I began submitting to literary agents who seemed to have an interest in sports and set a goal of submissions a day. I received my share of rejections and no responses but also got some positive and encouraging responses from agents who could not take on the project. I was then contacted by literary agent Helen Zimmermann, who had a publisher who expressed interest and wanted to publish my book. One of that company's partners, however, had a recurrence of cancer and they had to shelve any new projects. A month later, Unbridled Books expressed interest and the book found its home.
TBD: Who do you think are some of the most unlikely pitchers to have thrown a no-hitter?
DL: The St. Louis Browns' Bobo Holloman, who threw a no-hitter in his first major-league start in 1953, has to be one of the most unlikely successful pitching performances of all time, considering he ended his career with a 3-7 record and a 5.23 ERA. It'd give the St. Louis Cardinals' Bud Smith (7-8 lifetime record) a close second, and probably place Philip Humber's no-no in third as he's an ex-Met.
TBD: And what pitchers do you look at and say, I can't believe you never threw a no-hitter?
DL: Grover Cleveland Alexander is probably the most prolific pitcher not to have thrown a no-hitter. He won 373 games and had an overpowering fastball and sharp curve, so he should have landed in the club. Lefty Grove and Early Wynn should join him as well. Modern-era pitchers that should have thrown at least one include Steve Carlton, Don Sutton, Roger Clemens and Pedro Martinez, who threw nine perfect innings for the Expos but his team couldn't give him a run. I also find it funny that Paul Dean has a no-no, but brother Dizzy Dean does not.
Greg Maddux easily could have thrown a no-hitter with his talent, but he actually was quoted during his playing days saying he never would because he liked to experiment in the strike zone too often.
TBD: I know you are a Mets fan, I won't hold that against you, but do you think they have a chance of winning the World Series this year and why?
DL: The Mets have the best starting pitching staff in the league, so anything less than a return to the World Series will be a disappointment. I'm especially happy that the team shored up the middle infield and has brought back Yoenis Céspedes to give some punch in the cleanup spot. That said, the team needs to stay healthy and David Wright needs to return to top form if the Mets are going to go all the way. I sure hope they can do it. The year 1986 seems such a distant memory.
TBD: Do you believe that in the year 2016 the San Diego Padres can finally get off the no-hitter schneid?
DL: I honestly thought that 2015 was going to be the year for the Padres, but a San Diego starter never even reached the sixth inning with a no-no intact that season and the team's count is now sitting at 7,490 games (still far to go to catch the Mets). James Shields would certainly qualify as the favorite, but my guess is that Tyson Ross or Andrew Cashner might be the one to break the curse. And to live on the dangerous side, I'll go on record saying it will be Ross in 2016.
TBD: You have written lots of short pieces from a journalistic point of view. How is it different writing a whole book? What advice do you have for writers?
DL: I actually embraced the journalistic process to write this book as that's what I am used to. And, frankly, it made it less overwhelming to view it that way. I set out to write 27 1,000- to 1,500-word stories, all centered around the same subject, and I conducted as much research as I could through newspaper clippings, books, box scores and (whenever possible) personal interviews. I am currently working on a non-sports biography and am using a similar process, although with a biography I am constantly reworking the early and late parts of chapters when I get a better idea of their placement to make the transitions more seamless. I'm not sure how well this process will translate to fiction, but I will find out when I try to enter that world someday. Writing for the Associated Press has taught me to be concise and write for clarity, and I think that training has helped me as an author. My advice to new authors would be to embrace a process they are comfortable with, and nudge it into a new direction rather than trying to start from scratch. It's easier to start from a place where you are comfortable and move it out of that zone.
Dirk Lammers is an award-winning Associated Press journalist who for years chronicled the New York Mets' 50-year quest for the team's first no-hitter. He has spent more than two decades writing thousands of news stories and features for the AP and Tampa Tribune on a variety of topics including business, politics, technology, sports and entertainment.
In 2008, Lammers tapped into his love of baseball to create NoNoHitters.com, a website dedicated to the Mets' seemingly futile quest for its first no-hitter. For the 4½ years between the site's creation and Johan Santana's first Mets no-no in 2012, NoNoHitters.com blossomed into the Internet's online gathering point for all things related to no-hitters, garnering press coverage in the New York Times, the Wall Street Journal, the New York Post and more. He lives in Sioux Falls, SD.
Join our newsletter to receive more interviews and tips on how to get published. 
1956 World Series
,
andrew cashner
,
Arielle Eckstut
,
baseball
,
Baseball's No-Hit Wonders
,
Book Publishing
,
David Henry Sterry
,
Dirk Lammers
,
Fay Vincent
,
how to get published
,
james shields
,
Johan Santana
,
major league baseball
,
New York Mets
,
no hitter
,
nolan ryan
,
san diego padres
,
South Dakota Festival of Books
,
the book doctors
,
tom seaver
,
Tyson Ross
,
World Series
,
writing