Read the 2016 pitches below and vote for your favorite.
Loading ...
758. That's how many pitches we got from our awesome NaNoWriMo friends.  As you can see below, we got everything from future midwives to murder-solving college administrators to husband and wife pirate teams, to virtual reality transgendering all the way from Botswana.  We think it is a testament to the amazing imagination, wonderful skill, and literary daring of Wrimos the world over.  Though only 25 of the 758 pitches are critiqued below, everyone should be able to take away information from these critiques and apply it to your pitch.  If you read the critiques carefully, you will see certain commonalities.  Too much telling, not enough showing.  Too much book-report writing, not enough beautiful prose.  Hardly any comparable titles.  Not enough insight into our heroes.  Not enough details about the dastardly villains we're dying to hate.
Now for the 411: The 25 pitches below were selected randomly.  Our comments follow each pitch. It's our mission to try to help all you amazing writers not just get published, but get successfully published.  That's why we've told you what works, but also what needs to be improved.
On April 1st, we will name a winner. But, in the mean time, don't let our opinion sway you. What story intrigues you? What pitch would prod you from the couch to the bookstore (or, if you're really lazy, to buy it online)? This year, we've made it easy for you to vote for your favorite pitch. The pitch that receives the most votes will be awarded the "Fan Favorite," and the author will receive a free one-hour consult with us (worth $250).
But please note: YOU CAN ONLY VOTE ONCE! So please choose carefully. Don't just read the first couple of pitches — read them all. You owe it to your fellow Wrimos. Encourage your friends, family and random strangers to vote for you via the link to the poll. We will also be posting these pitches—a couple a day–on our Facebook page. We encourage anyone to "like" your entry but only poll votes from the webpage will count towards the Fan Favorite.
This year, we're doing something new and special. We're hosting a free webinar on Thursday, April 7th at 8PM EST. During the webinar, we'll be teaching the art of the pitch.  A great pitch can open so many doors for you.  A terrible pitch pretty much assures that those doors will remain closed.  We will also answer any questions about pitching, publishing, writing, books, or the nature of the universe, mankind, womankind, life, love and death. Details to follow, but mark your calendars now!
Finally, through April 1st, we are still offering a free 20-minute consult (worth $100) to anyone who buys a copy of our book The Essential Guide To Getting Your Book Published, which was updated in July 2015! The new edition includes information on e-books, crowdfunding, social media, micro-publishing, and more. It retains all the topics covered in the earlier edition, including how to get an agent, self-publishing, and marketing. Just email us (david@thebookdoctors.com) a copy of your receipt and we'll be in touch to set up a time to talk.
Your humble servants,
The Book Doctors
P.S. You can join our newsletter to receive interviews and tips on how to get published.
We at The Book Doctors love National Novel Writing Month (NaNoWriMo). For those of you who don't know, they are an organization that gets together in informal ways all over the world, and in the month of November, WriMos (NaNoWriMo participants) write 50,000 words. No plot, no problem. Many, many writers have gone on to get book deals after participating. Every year, we do an online Pitchapalooza with NaNoWriMo, and we get some fantastic pitches. One of our winners, Stacy McAnulty, had such a great pitch, and wrote such a wonderful book, that she got a book deal. Her book is out now, so we wanted to check in with her to see what it was like to go from NaNoWriMo to getting a book deal. We're doing another online NaNoWriMo Pitchapalooza until March 31, 2016. See below for details.
ANY PARTICIPANT WHO BUYS THE ESSENTIAL GUIDE TO GETTING YOUR BOOK PUBLISHED
GETS A FREE 20 MINUTE CONSULTATION  WITH THE BOOK DOCTORS (email with proof of purchase to Sterryhead@Gmail.com)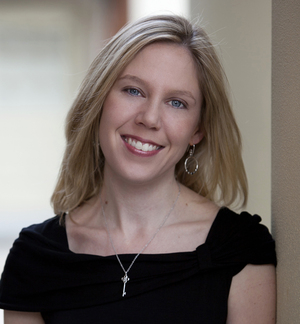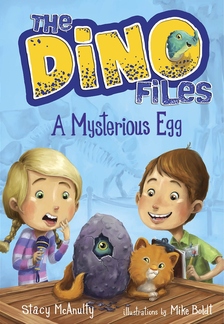 The Book Doctors: What were your favorite books as a kid, and why?
Stacy McAnulty: We're starting with the question that always embarrasses me because I didn't read as a young kid. I can remember sitting in fourth grade with the book How to Eat Fried Worms open on my desk, and instead of reading the words, I literally counted them. I'd count all the words, then turn the page so the teacher would assume I was quietly reading.
Also, we didn't have many books in the house. I remember enjoying Little Golden Books and the picture book The Fourteen Bear Summer and Winter (which was held together with duct tape).
I didn't fall in love with a book until high school, and that was Pillars of the Earth by Ken Follett. I never counted the words in that book. It's about 1,000 pages; the word count must be in the mid six-figures. That novel blew me away and was also held together with tape.
TBD: What made you want to do something as ridiculous as write a book?
SM: It is ridiculous! It's a crazy challenge similar to climbing Mount Everest or swimming the English Channel. But I guess what appeals to me about writing a book (over climbing or swimming) is you can do it in your PJs. And while eating gummy worms. And you likely aren't going to fall to your death or be eaten by a shark. Not much physical danger involved in writing a book. Though today my right shoulder is a little tight.
I have to write. It's almost a sickness. Plots, crazy ideas, and conversations with imaginary characters are constantly running through my head. The only way to get these persistent thoughts out of my head is to write them down (or type them up). Maybe it is a sickness?! Multiple Mass Ideas Sickness. Obsessive Writing Disorder.
TBD: Where did you get the idea for The Dino Files series?
SM: My son asked for a "real-life dinosaur" for his fifth birthday. Obviously, he was about sixty-five million years too late. I started writing the first draft for him. I'd write a chapter during karate class and read it to him immediately after. It was great motivation having someone eager to hear the next segment of the story.
TBD: What were some of the joys and difficulties of writing in the voice of a kid?
SM: I've been told I'm immature (not sure if it was meant as a compliment, but I'll take it). I like to joke around, and I love to learn. Isn't that the makings of a kid? Children get to be crazy. They can blow a giant bubble with gum and truly believe this is a reasonable transportation method for traveling to the moon. Their world has many rules. Don't touch that. Don't go there. Quiet down. Be still. But their imaginary worlds are still full of endless possibilities. Gravity? We don't need no stinkin' gravity. Writing for kids lets me be a kid.
As for difficulties? There are some limits to the language and sentence structure. Fortunately, I have a limited vocabulary. You don't want to discourage a reader, but you also don't want to talk down to a kid. They'll pick up on that quick. The biggest challenge in The Dino Files series is the word count. My editor wanted between ten and eleven thousand words. We needed to leave room for Mike Boldt's pictures and teaser chapters for the next book. That meant reducing the first manuscript by twenty-five percent. Cutting can be harder than adding words. At least for me. I had to slash jokes, description, and even characters. I learned to stay true to the story and focus on the action.
TBD: Did you have kids read the book as you were developing it?
SM: In general, I only share my work with the kids I cook dinner for–which is a small group of three. As I mentioned, I read the first draft to my son as I was writing it. Unfortunately, young kids don't appreciate revision. When I created the next draft, I asked my son if he wanted to hear it. The answer was no. Luckily, I have two other kids. My eldest is a teenager. You want honest feedback? Ask a teen to critique your work. She read the next few drafts aloud to me. It's great to hear your words interpreted in someone else's brain and mouth. She also loved to point out my inconsistencies, and she would yawn dramatically at the boring parts (which have all now been cut!).
TBD: How did you go about getting your book deal?
SM: I'd published a picture book in 2013 with a small press (unagented). I knew that if I wanted a career, an agent was vital. I entered contests and went to conferences. But, in the end, I was pulled from the dreaded slush pile. I queried my now-agent with a picture book. I was sending out about a dozen queries a month. Lori Kilkelly offered representation based on that book, but I asked her to read The Dino Files before I accepted her offer. I wanted to know if she liked my longer works as well. Lori did see potential in The Dino Files. Potential is code word for needs another revision.
About seven months later, we went out with The Dino Files. Random House Kids replied a few weeks later: What a great read! Does the author have ideas for future books in the series? Those are the moments writers live for.
TBD: What are you doing to promote and market your book?
SM: Marketing a book for kids is tricky. You want to connect with the reader, which, for The Dino Files, are kids ages seven to ten. But this demographic doesn't have Twitter or Facebook accounts, not to mention credit cards for online buying or the ability to drive the minivan to the bookstore. So I need to connect through the adults in their lives first. I offer free Skype visits for classrooms. I've created a website with printouts and videos that parents and teachers can share with their kids. I've sent postcards to libraries and bookstores. I know there are dino-loving kids out there. I want to meet them. I want them to tell me I say Deinonychus wrong. I want them to tell me what kind of dinosaur would make the best pet. I want to inspire future paleontologists (and future writers!).
TBD: It's so exciting to get a three-book deal. Are you already working on the next book?
SM: All the books are done and hitting shelves this year! The Dino Files series is intended for kids in elementary school. We hope they fall in love with the first book. And if they do, we can't expect them to wait a year for the next book. Kids are binge readers. They want more. We are ready to give them more.
I'm currently working on a middle-grade novel about a twelve-year-old math savant. She has been homeschooled and is technically ready for college, but her grandmother insists she give public middle school a try first. And I'm always working on picture books.
TBD: How did National Novel Writing Month help you write your book and get it published?
SM: Full disclosure, the first draft of The Dino Files was not an official NaNoWriMo win. The word count was only twenty thousand. (And the printed version is under eleven thousand.) But I have completed the fifty-thousand-word NaNoWriMo marathon three times. NaNoWriMo makes you accountable. Resolutions, promises written on sticky notes, self-imposed deadlines–none of these have the power and prestige of NaNoWriMo. NaNoWriMo could only be improved if, somehow, they could send an electric shock through your keyboard when you failed to meet a daily goal or if there was a multi-million-dollar cash prize at the end.
TBD: We hate to ask you this, but what advice do you have for writers?
SM: Yep, this is a tough question. Luckily, I have a definitive answer on what all writers must do. I'll call it Stacy's Top Commandments on Writing.
Never talk about your first draft. (This is actually one of Stephen King's rules.) If you're telling your spouse or your hairdresser or your hedgehog all about your next project, you're wasting your breath. Unless your hedgehog can take dictation. These people likely don't care. Or at least, don't care as much as you do. And when you actually sit down to write your story, it'll feel like work. So when a coworker or a neighbor asks what you're working on, just give them a title. But be vague. Maybe something like Sunset at Dawn.
Carry a book everywhere. No, not your phone with a book app, not your Kindle, and definitely not a tablet. Writers read. If you're carrying a book everywhere, you're likely to read it. And it's good karma to "advertise" another writer's book.
Compare yourself to everyone. Let's be serious. You're going to do it anyway. I'm just giving you permission. That way, you won't feel guilty. Compare yourself to bestselling authors. Compare yourself to the guy in your critique group that just got a six-figure deal for a memoir about camping with his three-legged dog. Compare yourself to Jennifer Lawrence (because we all secretly want to be Jennifer Lawrence or her best friend). When you're done comparing, move on to number four.
Write every day. I hate this rule. It's a cliché at this point like New Year's resolutions and diets that start tomorrow. But…I do believe this strategy (can you call three words a strategy?) works for a first draft. You must add to your work in progress each day. Or you risk your pesky muse fleeing the scene.
Get professional help. Of course, you may need help for your physical and mental problems, but I'm talking about your plot problems. Your character problems. Your spelling problems. You need to invest in yourself. I draw this inspiration from Vin Diesel. (Aren't we all inspired by Vin Diesel?) He told a story on a talk show about saving up forty-some thousand dollars. Instead of buying a car or something flashy, he invested that money in himself. He made a small film with a friend to showcase his talent. That little movie led to a role in Saving Private Ryan. So if you are debating between buying a BMW and taking a writing class, take the class. Deciding between buying a Tesla and hiring an editor, get the editor. (Warning: And if you have forty-thousand dollars to pay an editor, I'm totally available.)
Celebrate good times! It's easy to get excited when an agent offers representation or when a publisher makes a deal or when a review is accompanied by a star. We know those are the rare, exciting moments in a writer's life. But we must also celebrate the other big moments. When you type 'the end' on a manuscript, you deserve a dinner out. When you come up with that ultimate plot twist after you've been brainstorming (and crying about it) for a week, you deserve a glass of your favorite beverage. When you recover your work in progress from a fried hard drive, you deserve a glazed donut with sprinkles. (Guess how I spent my morning?) Take the time to celebrate your victories.
You need writer friends. Of all my rules, this is a must. I would not be a published author without the support of my writerly friends. Your family won't understand your problems and frustrations. Unless you are a family of writers. Your non-author friends won't understand plot arcs and rejection letters. Your neighbors don't understand these acronyms: WIP, YA, ARC. Writer friends can empathize like no others. They will listen for hours about rejection letters while your mom will give you two minutes (tops!) and then she'll suggest you try something new like painting because you always liked to color when you were a child. Just today, a writer friend convinced me not to quit a project I've already sunk a year of my life into. Writer friends have given me advice on everything from how you organize an author visit, to how long should I wait before following up with an editor, to does this author photo make me look fun or crazy? Writers, while not exactly a rare breed (nine out of ten retirees are working on a memoir, and the other one has a picture book called The Adventures of [insert some animal that her grandson just loves]), work best in a nurturing, warm community. Just like bacteria.
Sixth Annual NaNoWriMo Pitchapalooza
For those of you not familiar with Pitchapalooza, here's the skinny: You get 250 words to pitch your book. Twenty-five pitches will be randomly selected from all submissions. We will then critique the pitches online so you get to see what makes a great pitch. We will then choose one winner from the group. The winner will receive an introduction to an agent or publisher appropriate for his/her manuscript. We will also crown a fan favorite who will receive a free one-hour consult with us (worth $250).
Beginning February 1, 2016, you can email your pitch to nanowrimo@thebookdoctors.com. Please do not attach your pitch, just embed it in the email. All pitches must be received by 11:59PM PST on February 29, 2016. The 25 random pitches will be posted on March 14, 2016. Winners will be announced on April 1, 2016. Anyone can vote for fan favorite, so get your social media engine running as soon as the pitches go up!
Learn more about the sixth annual NaNoWriMo Pitchapalooza here.
Stacy McAnulty grew up outside of Albany, New York and received her B.S. in Mechanical Engineering from the University at Buffalo. She currently lives in Kernersville, NC with her three children and two dogs. The Dino Files chapter book series follows a nine-year-old dinosaur expert, his paleontologist grandparents, a cat named Saurus, and fossils that might not be so extinct!
Join our newsletter to receive more interviews and tips on how to get published. 
Arielle Eckstut
,
author
,
book deal
,
book promotion
,
children's literature
,
David Henry Sterry
,
editing
,
how to get published
,
How to publish a book
,
How to write a book
,
marketing
,
NaNoWriMo
,
National Novel Writing Month
,
Picture Books
,
pitchapalooza
,
Stacy McAnulty
,
the book doctors
,
The Dino Files
,
writing
,
writing craft
Books are rejected for two main reasons:
The editor (or agent) doesn't connect with the voice.
The editor doesn't connect with the character.
In this video, we explain how writers can revise their pitches and query letters to appeal to literary agents and editors. We cover fiction, practical non-fiction, narrative non-fiction, and memoir.
Click here to watch the video.
Join our newsletter to receive more tips on how to get published. 
Can writers get book deals at writers conferences and workshops? Yes! It's incredibly important to put yourself in the company of literary agents, editors, publishers, and other writers. Writers conferences and workshops are the single easiest way to make this happen. Learn how to make the most of your writer conference/workshop experience by watching our most recent video.
Click here to watch the video.
On

February 13

, we're leading a step-by-step conference to take writers through the entire publishing process.
We'll remove the smoke and mirrors from the confusing world of publishing to help you find your path to a successfully published book.
Publishing: Traditional, Independent, or Self?
Perfect Your Pitch
Locate, Lure, and Land the Right Agent
Pitchapalooza
And More!
Arielle Eckstut
,
authorship
,
book deal
,
Book Doctors
,
books how to find a publisher
,
Changing Hands Bookstore
,
David Henry Sterry
,
editing
,
how to find a literary agent
,
how to get published
,
How to Get Published Successfully Conference
,
literary agent
,
pitchapalooza
,
publishing
,
video
,
writers conference
,
writers workshop
,
writing
We first met Valley Haggard (best name ever! And yes, it's real!) when David was doing a reading at a tiny bookstore which shall remain nameless. The bookstore was so bad that they didn't even realize there was a reading going on there that day. The reading itself took place in a tiny room with no windows that was approximately 120°. It was like a literary sweatbox. But Valley enjoyed what I did, we talked and bonded afterwards, and she invited us down to Richmond, Virginia, to make a presentation for the James River Writers Conference. It is truly one of the best writers conferences in America. And it was the start, as they say, of a beautiful friendship. We've now been presenting at JRW for over half a decade, and it's proved to be a fantastic, symbiotic relationship. Which all began in a sweaty, nasty room in a sweaty, nasty bookshop at an event that only four people attended. Which just goes to show, you never know. Now Valley has a new book coming out, and we wanted to pick her brain about writing, book conferences, and how to get a book published.
To read the full interview on the Huffington Post, click here.
The Book Doctors: First of all, what made you decide to do something as ridiculous as decide to be a writer?
Valley Haggard: When I was seven I told my mother I wanted to grow up to be a famous reader. Writing seemed like at least the next best thing! I was tone-deaf and came in last place in the dance competition, but words were my allies, my friends, my escape, my safety, my rebellion and my fluency. I felt weird in so many places in my life, but not in a book, not on the page. Writing is the one thing that has stayed with me through everything: moves, men, sobriety. Writing has saved my life so many times it seemed silly to abandon it for job security and health insurance.
TBD: What are some of your favorite books and why?
VH: The answer to this question could be a book in and of itself. Some books are friends, some are family, some are lovers, some I can't get away from fast enough. Some whisk me away around the world and some bring me deeper into myself. Some of my most intimate literary relationships have been with Lolita, Beloved, One Hundred Years of Solitude, Love Junkie, Jane Eyre, Gone With the Wind, A Wrinkle in Time, Even Cowgirls Get the Blues, Our Tragic Universe, Claiming Georgia Tate, Chicken, Bird by Bird, Writing Down the Bones, The Glass Castle, Lit, Henry & June, Shantaram, Notes From Underground. And there are so many, many more but I love these books because they took me somewhere and made me feel something. I think back on them as pivotal experiences I had with great friends.
TBD: How did you get involved working with kids and writing, and what are some of the things you've learned by doing that?
VH: The summers after my sophomore and junior years of high school I attended the UVA Young Writer's Workshop, the first structured setting where I was treated with the respect of a real writer instead of a kid with a hobby. This was life changing! I returned for two summers during college to be a camp counselor. I started Richmond Young Writers in 2009 in an upstairs gallery room of Chop Suey, an independent bookstore in the heart of Richmond, after getting laid off from my desk job at the alternative weekly the year before. Initially there were just a few kids but we grew, added teachers and staff and have become a year-round program offering scholarships, a full range of summer camps, homeschool and after-school classes. Our mission is to share the craft and joy of creative writing with kids who otherwise might have the very breath of their work beaten out by SOLs, grades and other harsh, critical realities that can sometimes be present in schools and/or life today. The kids are amazing. Their writing blows me away and gives me hope for the future of humanity.
TBD: What's the idea behind The Write Life?
VH: Initially The Write Life contained the spillover from the author interviews and book reviews I couldn't seem to cut off at their allotted word count. It became a catch-all for my book and writing related thoughts and ideas, a place to post my articles, interviews and the column I wrote for a women's magazine about navigating life as a self-employed creative writer while being a mother and a wife with a mortgage. Now that I'm concentrating my time and energy on Life in 10 Minutes it serves as an archive of my writing journey.
TBD: How has teaching writing impacted you as a writer?
VH: Teaching holds me to the fire. I write in the classes I teach which holds me accountable in a totally different way than lecturing from a podium. If I suggest that my students be vulnerable and brave, that they turn their shit into gold, extract their own splinters one by one, take creative risks and not apologize for their work, I have to do it, too. The synergy of writing and then reading aloud in class creates both the feeling of performance art and a really safe testing ground for taking creative risks. When I read something to the class and no one dies or runs out screaming, it gives me the courage to bring my work to the public arena. To keep my heart and mind in the game, I always teach what I need to learn, and there seems to be a great universal aspect to this. I learn so much from my students' writing and their process every single day.
TBD: Tell us about Life in 10 Minutes.
VH: Life in 10 Minutes is an online literary magazine that features slice-of-life stories written 10 minutes at a time. For years, students would write these fantastic flash nonfiction pieces in my classes and I'd say, "It's brilliant! Send it somewhere!" I finally decided to become that somewhere, to create a platform for my students' writing as well as my own. It's amazing how much story, character, heart and emotion can be packed into 10 minutes. Submissions aren't limited to my own students however, and since the website launched in January 2015, I've been thrilled to publish two unique pieces everyday from all over the world.
TBD: You've been involved with the James River Writers Conference for many years. What are some of the benefits of attending a writers conference in general, and what makes the James River Writers Conference special?
VH: Conferences are a great way to step out of the room you've been confined to for months and years laboring alone, to break the isolation of the writing life and to learn from writers outside of your particular genre. I had no idea how much I'd get from a mystery or YA or poetry or food writing panel! The James River Writers Conference is special because the panelists and authors are thrown into the mix rather than being cordoned off like exotic animals. You learn that writers and those in the publishing industry don't bite–most of the time. JRW is especially great at providing southern hospitality, networking opportunities, connection, fellowship, the always amazing Pitchapalooza and a chance to meet and talk to real, live agents and authors in the flesh. This is hard to accomplish in your own basement or home office even with a really good internet connection.
TBD: You've also done lots of interviews and reviews with writers and books, what if you learned about writing in the publishing business from that?
VH: When I was pregnant I thought "If millions of other women have survived childbirth, surely I can too." Interviewing authors has been a bit like that. Of course, the stories of persevering against all odds, getting laid off, being completely broke, and soldiering on despite rejection have been my favorite because I can relate. I've learned that publishing is a different art entirely from that of the writing process itself and that you have to have a certain business savvy and mindset to sell yourself. I've recently determined that if you want to have a baby–or publish a book–there's certainly more than one way to do it. You don't have to go the traditional route to become either a parent or an author. The publishing world is really opening up and changing in this regard.
TBD: Tell us about your new book.
VH: The Halfway House for Writers is the culmination of everything I've learned over a lifetime of writing, reading teaching and studying creative writing. It's a guide for overcoming the damage that's been inflicted on us by the world as well as the damage we've inflicted on ourselves. It's a manual for both beginners and seasoned writers who are struggling with insecurity, self-doubt, writer's block or simply being overwhelmed about how to start. It's the process by which my students and I have found the heart of our true material and begun to heal our wounded writing selves. It's a combination of my own experience, practical advice, encouragement and an invitation to begin.
TBD: I hate to ask you this, but what advice do you have for writers?
VH: Surrender your weapons. Stop beating yourself up. Seek shelter. Create some loose structure around your writing. Use your triggers as your prompts. Turn your shit into gold. Extract your splinters one at a time. Take baby steps. Free write. Handwrite. Learn how to be gentle with yourself. Set a timer for 10 minutes and see what happens.
Valley Haggard has written in short and long form all her life. She has slept in tents, hostels, motels, couches, tool sheds, log cabins, bunk beds and the bowels of a ship. She has lived in New York, Italy, Colorado, Arkansas and Alaska and now she lives in the house where she grew up in Richmond, Virginia. She has been a Waffle House waitress, dude ranch cabin girl, cruise ship stewardess and hotel maid. She has written book reviews, author interviews and first person columns; judged fiction contests and fellowships and sat on non-profit writing boards. She is the recipient of a 2014 Theresa Pollak Prize and a 2015 Style Weekly Women in the Arts Award. The founder and co-director of Richmond Young Writers, she leads creative nonfiction marathons, workshops and retreats for adults around Virginia. She is the founder of the online flash nonfiction literary magazine lifein10minutes.com and her book, The Halfway House for Writers, was published in October 2015.
Join our newsletter to receive more interviews and tips on how to get published. 
We first met Debra Diamond when at Pitchapalooza in Politics and Prose, one of the great book stores in America. She has completed an amazing journey from Wall Street money manager to artist, psychic and published author. We thought we'd check in with her and see what she has to report.
To read this interview on the Huffington Post, click here.
The Book Doctors: Why did you decide to do something as ridiculous as write a book?
Debra Diamond: You have this idea and think, "I'm going to write a book," and don't realize until you're down the road what you've gotten yourself into. It's overwhelming and exhilarating, and challenging and while I wrestled the book to the ground, I often thought, "What the hell am I doing?"
I always wanted to write a book and have been writing my whole life, although some of it was in my former work on Wall Street. Growing up, I was a big reader. I knew I wanted to write a book and first tried my hand at fiction. That was like getting my MFA or being thrown into the deep end and trying to keep my head above water. Writing a book is hard. It's even harder if you don't know what you're doing, which I didn't. The first manuscript had some good moments but let's just say this: I'm leaving it in the desk drawer. Life After Near Death is actually my third manuscript. I had the idea of doing research on near-death experience aftereffects, which are not well understood or researched. After I finished the research, the next step was putting the information into a book.
TBD: How did you learn to be a writer?
DD: I started out in a writing group in Taos, New Mexico. The teacher was excellent. Everyone in the group had to learn how to do critique, to understand what worked and what didn't in our writing, and why. That helped me to understand what writing was about a bit better. From there, I was juried into a writing group at the 92nd Street Y in New York, wrote in a workshop at the Writers Center in Washington, DC, and attended writers conferences, listened to speakers talk about their craft. I read every book I could get my hands on and paid attention to how writers do their jobs. But the best way to learn to be a writer is to write. Practice. Practice. Practice.
TBD: What are some of your favorite books and writers, and why?
DD: I love Mary Karr. The Liars' Club was dazzling, and what it did for memoir was noteworthy, creating a new template in an existing genre. Michael Lewis because he can take a dry topic (Wall Street) and bring it to life. I especially like Home Game: An Accidental Guide to Fatherhood because he makes some comments in that book that most of us would never say, much less reveal in a book for the public.
I love thrillers and am in awe of those authors who can juggle conflict, character arc, multiple plot lines, spicy dialogue and compelling settings as if they're writing a late-for-school notice. I started reading Dennis Lehane back in the early '90s with A Drink Before the War and Darkness, Take My Hand. I like Joseph Finder and local Baltimore author Laura Lippman because both of them know how to tell a good story.
TBD: How did you go about getting your book deal?
DD: I decided to give traditional publishing a try. It can often take years to find an agent and publisher and then another 18-24 months after that until the book comes out. I wanted this book to be published sooner so I made up my mind that I'd try to find a publisher for a few months, and if that didn't work, I'd self-publish.
I wrote a query letter that went out to over 200 publishers that I thought would be interested in the topic. The list included college and academic presses, small and intermediate publishers, theological book publishers, publishers in the spirituality and new age categories and the big five New York publishing houses.
The query letter was short but concise, three paragraphs long. The first paragraph described the book (research on a universe of more than 50 people and specific near-death aftereffects including mathematical gifts, enhanced hearing, improved eyesight, electrical sensitivity). The second paragraph explained my marketing approach, and the third paragraph was my bio (former Wall Street money manager and artist who left a high profile life to pursue a life of purpose and spirituality, former regular commentator on CNBC).
Fifteen minutes after the query letters went out, my email inbox was flooded. I had over 35 requests for the book proposal and am still receiving them. The responses ran the gamut from one publisher who said, "With your background, I know you're going to go with a New York publisher and don't want to get my hopes up," to one of the Big Five where four different editors approached me for a proposal to one publisher who emailed me a contract without any preliminaries. I had multiple offers. I didn't have an agent, so I had to go out and find one. I chose a publisher who fast-tracked the book. It will be released in January 2016, one year after the query letters went out.

TBD: How does you work as a psychic affect your work as an artist and a writer?
DD: I'd like to say that I just close my eyes and everything instantly comes to me. The truth is, I'm just like everyone else. Writing, art or any of the creative endeavors, require hard work and discipline. I have to sit down and do the work just like everyone else. There are no short cuts. I may be open at times because I'm a psychic, but that doesn't get the book written or do the research or make the work of revising any easier. In truth, lots of creative people are open, and if they're lucky, find that thread of an idea that wants to emerge. If they're very lucky, they can access it and nurture it. Being psychic may help the creative process incrementally, but I'm just like everyone else who is searching for the right words, the right phrase, the right image. I still have to do the work.
TBD: How would you react to skeptics who say that clairvoyance is not possible?
DD: I'd say, "Okay."
The truth is, I'm not trying to convince anyone of anything. I think many people have had experiences for which there is no logical explanation. Sometimes we can look outside ourselves for answers. But for some people, no matter what I tell them, they'll never be convinced. And that's okay. It's not my job to try to convert anyone.
TBD: What advice do you have for artists starting their own businesses?
DD: Being in the arts, as an artist, writer, musician, is tough.
I might suggest that they have a steady full-time job until they can build up enough of a business that they can afford to become a full-time artist (writer, musician) because it takes time and you have to eat in the meantime.
TBD: I hate to ask you this, but what advice you have for writers?
DD: Keep writing. It's how you get better. Don't give up. I met a woman at a writers conference who had a book coming out. I asked her how many books she'd written before she got this one published and she said, "Eighteen." I'm not sure if that's extreme, but I know that you have to keep going. I look at writing the same way I look at all businesses (and I came out of the business world where I watched businesses develop and grow). It takes time, grit, focus, hard work; plus you have to have something that other people want. If you write a book that no one is interested in reading, it might not help you get to the end destination. A lot of things have to break the right way to skew the odds in your favor. You have control over some, and not others.
Debra Diamond is a former Wall Street money manager and artist who left a high-profile life to pursue one of purpose and spirituality. In 2008, she had a transformational experience that left her with unconventional powers as a clairvoyant and medium. As an investment professional, Debra was a professor at Johns Hopkins University and a regular commentator on CNBC. She was profiled in the Wall Street Journal, Forbes, the Washington Post, the San Francisco Chronicle, and the Baltimore Sun. She has an MBA from George Washington University and is a graduate of Christie's Education and the Jung Institute. The mother of three sons, Debra splits her time between Taos, New Mexico, and the East Coast.
Join our newsletter to receive more interviews and tips on how to get published. 
THE BOOK DOCTORS BRING PITCHAPALOOZA BACK TO THE JERSEY SHORE BOOK TOWNE MARCH 3, 6:30 pm
The Book Doctors have helped countless writers go from talented amateurs to professionally published authors (including Genn Albin, their KC winner who got a 3-book mid-six figure deal). Now they're bringing Pitchapalooza, their signature event, to Rutgers University.
WHAT: Pitchapalooza is American Idol for books (only kinder & gentler). Twenty writers will be selected at random to pitch their book. Each writer gets one minute—and only one minute!
WHO: Arielle Eckstut and David Henry Sterry are co-founders of The Book Doctors, a company dedicated to helping authors get their books published. They are also co-authors of The Essential Guide to Getting Your Book Published: How To Write It, Sell It, and Market It… Successfully (Workman, 2010). Arielle Eckstut has been a literary agent for over 20 years at The Levine Greenberg Literary Agency. She is also the author of nine books and the co-founder of the iconic brand, LittleMissMatched. David Henry Sterry is the best-selling author of 16 books, on a wide variety of subject including memoir, sports, YA fiction and reference.  His first book has been translated into 10 languages and optioned by HBO, his latest book was featured on the cover of the Sunday New York Times Book Review.  They've taught their workshop on how to get published everywhere from Stanford University to Smith College. They have appeared everywhere from The New York Times to NPR's Morning Edition to USA Today. .
HOW: At Pitchapalooza, judges will help you improve your pitch, not tell you how bad it is. Judges critique everything from idea to style to potential in the marketplace and much, much more. Authors come away with concrete advice as well as a greater understanding of the ins and outs of the publishing industry. Whether potential authors pitch themselves, or simply listen to trained professionals critique each presentation, Pitchapalooza is educational and entertaining for one and all. From Miami to Portland, from LA to NYC, and many stops along the way, Pitchapaloozas have consistently drawn standing-room-only crowds, press and blog coverage, and the kind of bookstore buzz reserved for celebrity authors.
PRIZE: At the end of Pitchapalooza, the judges will pick a winner. The winner receives an introduction to an agent or publisher appropriate for his/her book.
PRICE OF ADMISSION: To sign up to pitch, you must purchase a copy of The Essential Guide To Getting Your Book Published. Anyone who buys a copy of receives a FREE 20 minute consultation, a $100 value. If you don't want to pitch, the event is FREE.
WHEN: March 3, 6:30pm
WHERE: The Brielle Public Library, 610 South St, Brielle, NJ. NEW LOCATION
Washington Post: http://thebookdoctors.com/the-book-doctors-pitchapalooza-in-washington-post
New York Times article: http://tinyurl.com/3tkp4gl.
Pitchapalooza mini movie: http://bit.ly/vm9YSu
Pitchapalooza on NBC: http://thebookdoctors.com/the-book-doctors-pitchapalooza-on-nbc-television
Here's what people are saying about Pitchapalooza:
"We came to Pitchapalooza with an idea and six months later we got a book deal with a prominent publisher. We simply couldn't have done this without this opportunity and without David and Arielle. We had been working on this project for several years, on our own, and struggling without any guidance. We were really discouraged by the entire process. Winning Pitchapalooza, and working with these two, really helped us focus and renew our enthusiasm in the project. And now we're going to be published authors!"—Nura Maznavi and Ayesha Mattu, Pitchapalooza winners Litquke, San Francisco, Oct. 2010
Here's what people are saying about The Essential Guide To Getting Your Book Published:
"I started with nothing but an idea, and then I bought this book. Soon I had an A-list agent, a near six-figure advance, and multiple TV deals in the works. Buy it and memorize it. This little tome is the quiet secret of rockstar authors."—New York Times best-selling author Timothy Ferris, The 4-Hour Workweek: Escape 9-5, Live Anywhere, and Join the New Rich,
NaNoWriMo Nation!
You wrote your 50,000 words (give or take a few thousand). Now how do you get published?
Get a free 20-minute consultation from the Book Doctors. 
To claim your consultation:
Purchase a copy of the new edition of The Essential Guide to Getting Your Book Published.
Email David at david@thebookdoctors.com and attach a copy of your receipt. Put "NaNoWriMo Nation" in the subject.
The consultations will take place over the telephone or Skype. You can pitch us your book or ask any questions about any subject you wish. It's also a great gift for a fellow WriMo!
As many of you know, we regularly interview authors on the Huffington Post. There's one question we always like to ask: What advice do you have for writers? Below, we've culled some of our favorite answers. These gems might just help you get through another writing day!

Irvine Welsh: If you think about the market you are in a very different game. Write what you want to write; work out how it sell it when it's done.
Click here to read Irvine's full interview. 

Jenny Milchman: If I had to boil all advice down to one single nugget it would be this: Know that anything we write can always use more work. It is never as good or done as we think it is. Critical feedback is like gold. Whether we accept it or not. Hearing different takes on what we create is the only way we will make it appeal to a broad range of readers. And that's what we're all hoping for, isn't it? That's why we write and read. To find the story that will carry us away.
Click here to read Jenny's full interview.

Lance Rubin: Here's my two cents: whether you're published or not, you need to start operating as if you're a published writer. Make writing a part of your daily routine, as if it's your job. Don't wait for inspiration to strike; just sit down and do the work every day. If you don't take yourself seriously in this way, then the universe won't be able to, either.
Click here to read Lance's full interview. 
Jerry Stahl: My only advice: don't listen to me.
Beyond that, I don't give advice. My experience, however, is if writing about your life (or writing in general) is a choice, you probably don't need to be doing it. If, however, you're doing this… thing–and are compelled to keep doing it–then you probably wouldn't listen to anybody anyway. From the time I was 16 on, I had people telling me not to write, to get a day job, etc… etc… If I could have, I would have. But I have no particularly marketable skills, so of course I became a writer. I admire people who can come up with gimmicky ideas and make a shit-ton of money. I just don't find them particularly interesting. At the end of the proverbial day, I'm always gonna take Raskolnikov over Romney.
Click here to read Jerry's full interview. 

Ylonda Gault Caviness: You've gotta go for what you know. It's the only way to be truly authentic. And if people don't get it, the hell with them. You have to keep on keeping on.
Click here to read Ylonda's full interview. 

Andy Ross: For writers of literary fiction, most of it won't find a publisher. If I'm representing you, you are good enough to get published. But commercial publishing is a business. You have to be good, but that isn't enough. They usually make decisions more for marketing reasons than for aesthetic reasons. Rejections are a big part of this business. Learn to live with it and keep writing. If you are writing memoir, it's often even harder to find a publisher. Remember that the journey is the destination. Or as Camus famously said: "The struggle itself is enough to fill a man's heart."
Click here to read Andy's full interview. 

Stephen Mooser: My advice is for the new writer just entering the field. The competition is stiff–publishers get tens of thousands of manuscripts every year so you have to give them something that they have never seen before. I go to the movies once a week and I enjoy many of them, but most of them are just a variation on a theme–but every once in a while I see something that knocks me out–Star Wars, Pulp Fiction, Moonrise Kingdom were for me those films. If you come up with something fresh, whether a story idea or a character or an art style, you will sell that book even if you don't have a track record or an agent. So, think hard, study hard and work hard and you will succeed–I promise you–in my forty plus years of children's books I've seen that hundreds of times.
Click here to read Stephen's full interview. 

Bruce Holsinger: Keep writing, keep writing, keep writing, and don't spend time fretting about a publishing industry that doesn't recognize your genius. It took me fifteen years and two manuscripts in the drawer to get a novel picked up. All the clichés about persistence are true!
Click here to read Bruce's full interview. 

Judith Fertig: Adjust your book as you go along. You may start writing and a new character can appear or a plot twist present itself or something equally surprising can occur when you're into it. AND join a good writers group. Feedback is so important.
Click here to read Judith's full interview. 

Jon Pressick: Start a blog. Have a public space you write in and contribute to it often. Let people know they can read it. Encourage feedback. Fight for your words when people critique you…but at the same time take time to learn and admit as much when you fail. Write without shame, but don't shame others. Work hard at finding your voice, your technique and your power. You have it, find it.
Click here to read Jon's full interview. 

Cathy Camper: One crucial tip I'll pass on is that so much of the quirky DIY stuff I did for many years for free ended up being what led to this book. For example, for decades I've written reviews of books for School Library Journal, Kirkus and Lambda Literary. I've also written and published zines and supported them as a zine librarian. I didn't see it until now, but those things not only honed my writing skills, they created two huge support networks of people who knew my work. The adventures I've had and the people I've met via DIY vs. mainstream connections are equal. Don't underestimate the value of what you do just because it's not mainstream.
Also, as a librarian, I'd tell writers, don't write in a bubble. Be aware of the market your book will fall into, its audience, and the reason why people will read it. If you're going to spend time writing a book, do research, talk to librarians and bookstore folk about what people are reading, read other books in your category so you'll know who your competition is. Think about what would make a publisher sink time and money to back your work. Your book may fall in a large category everyone already reads or it might be the first to fulfill a long-felt need, but that should to be part of your pitch, and an intrinsic part of the book you write.
Click here to read Cathy's full interview.

Join our newsletter to receive more interviews and tips on how to get published. 
We first met Ann Ralph when she won our Pitchapalooza with one of the greatest elevator pitches we've ever heard: The Elements of Style for fruit trees. It made total sense even as it was counterintuitive. It communicated something so clearly, with such economy, intelligence and style. She also presented it in such a smart, relaxed, fun and yet information-packed way you couldn't help but sit up and pay attention. Plus, who doesn't love a great fruit tree? So now that her book Grow a Little Fruit Tree: Simple Pruning Techniques for Small-Space, Easy Harvest Fruit Trees is out, we thought we'd pick her brain and find out exactly how she did it.
To read this interview on the Huffington Post, click here.
The Book Doctors: How is your garden?
Ann Ralph: The garden is thirsty, but so far, so good. These dry winters are unusual and scary. Long, dry summers are nothing new. In most of California rain stops in May and won't start again until November. I planted with this in mind. The plants on a hot bank behind my house do entirely without summer water. The roadside tree trimmers left behind a huge pile of chipped prunings last fall. This stuff is gold to me. I applied it as a deep mulch around my fruit trees and ornamentals. Mulch helps tremendously with transpiration. I water my established fruit trees only about once a month. Mulch improves soil quality and sequesters carbon, too.
TBD: How did you get started as a writer?
AR: Nursery work was meant to be a placeholder until I got a real job. I got waylaid in a composition class on the way to a respectable career, then abandoned pretense for the work I liked, low pay, the outdoors, a cavalcade of interesting questions, great people, and writing in my off hours.
TBD: What are some of your favorite books and why?
AR: However beautifully rendered, nonfiction is constrained by facts. I get more sustenance from the truth in fiction: I think of the Salman Rushdie character who cooks grievances into her chutneys. I wish everyone would read All the King's Men, A Passage to India, and A Place on Earth. When our president quotes Marilynne Robinson, I feel sure we'll be okay.
TBD: How did you get started as a fruit tree enthusiast? What are some of your favorite fruit trees and why?
AR: I grew up in the San Joaquin Valley. We were awash in fresh fruit all year long. I went out the front door for Meyer lemons. Neighbors left bags of nectarines on the front porch. Teachers, like my dad, graded and weighed peaches for Del Monte in the summertime. He brought home leftover lug boxes full of fruit. My mother canned peaches and apricots to tide us over until summer came again. I had no idea how good we had it until I left California for New York. This last weekend I visited friends in Ripon and came home with a huge box of tree-ripe grapefruit. There is never too much grapefruit at my house.
TBD: What were some of the joys and difficulties of taking your passion and turning it into a book?
AR: I had a good idea about what made fruit trees confusing and difficult for people, and what was missing from existing books on the subject. Storey asked me to double the content. How right they were! Every step in the process led to a better book. The photography was more complicated than I expected it to be. Marion Brenner was generous with her time and up for anything. The trees, weather, light, and backgrounds weren't as cooperative. The photos took another year, the design a third. I sometimes despaired that I'd ever see the thing in print.
TBD: You've gotten some wonderful reviews. What did you do to promote and market the book?
AR: Storey Publishing has reach into the book business I could never have managed on my own. My sister has been a buyer for independent bookstores for thirty-five years. She drilled into me a sense of my shared responsibility for the book's promotion. I knew my audience. I also knew I had a book that people needed and would want to buy. I have great garden connections from Berkeley Horticultural Nursery. I'm easily evangelical on the subject of fruit trees.
TBD: The environment is going through some terrible times. What do you think are some solutions to bring back a balance with nature?
AR: Humans wield a lot of clout in the natural world. The organics now in markets are there because we wanted to buy them. We can look to decisions we make everyday, regarding packaging for one. We're drowning in plastic. Recycling is better than nothing, I suppose, but recycling plastics is a dirty business. I make yogurt at home. Its deliciousness aside, this small action by one person eliminates a need for hundreds of plastic containers. The environment doesn't exist apart from us. We're in the thick of it. For good or ill, we build it as we go.
TBD: How did you get a book deal?
AR: The Book Doctors pulled my name out of a hat at a Pitchapalooza at Book Passage in Corte Madera. They liked my pitch. I shopped a proposal around to several publishers with interest but without success, always on the heels of another fruit book. Arielle took the idea to Storey Publishing. I strengthened the proposal based on information from The Essential Guide to Getting Your Book Published. I'm sure that made the difference. I'm not just saying this because the Book Doctors happen to be asking the question. It's true.
TBD: What advice do you have for fruit tree growers?
AR: Keep your fruit trees small enough to manage. I wish I could take credit for my favorite pruning advice. It came from a UC Davis seminar, "If you don't know what to do, cut some stuff out." Fruit trees are forgiving. If you goof it up, they give you another chance.
TBD: What advice do you have for writers?
AR: Let's leave fruit advice to me and writing advice to Anne Lamott.
Ann Ralph is the author of Grow a Little Fruit Tree: Simple Pruning Techniques for Small-Space, Easy Harvest Fruit Trees. Publisher's Weekly called the book "a thrilling read for the backyard farmer." She is a fruit tree specialist with 20 years of nursery experience. She lives in the Sierra Foothills near Jackson, California.
Ann Ralph
,
Arielle Eckstut
,
author
,
authorship
,
book publishing process
,
David Henry Sterry
,
find a book publisher
,
Get a book published
,
get my book published
,
get published
,
Grow a Little Fruit Tree: Simple Pruning Techniques for Small-Space Easy Harvest Fruit Trees
,
how to get published
,
pitchapalooza
,
publishing
,
the essential guide to getting your book published
,
writer
,
writing