NaNoWriMo + The Book Doctors + Youtube = Pitchapalooza 2017
You wrote your 50,000 words (or got pretty close!). You're a winner. You felt the high. Now what are you going to do with your precious manuscript? That's where we come in.
For those of you not familiar with Pitchapalooza, here's the skinny: You get 250 words to pitch your book. Approximately 20 pitches will be randomly selected from all submissions. We will then critique the pitches during a
live webinar on

February 28, 2017 at 4PM PST
, so you get to see what makes a great pitch. At the end of the webinar, we will choose one winner from the group. 
The winner will receive an introduction to an agent or publisher appropriate for his/her manuscript.
Beginning

January 11, 2017

, you can email your pitch to nanowrimo@thebookdoctors.com. 
PLEASE DO NOT ATTACH YOUR PITCH, JUST EMBED IT IN THE EMAIL. All pitches must be received by
11:59PM PST
on 
February 14, 2017
.
We will also crown a fan favorite who will receive a free one-hour consult with us (worth $250). On
March 1, 2017
, 25 random pitches will be posted at
our website
. Anyone can vote for fan favorite, so get your social media engine running as soon as the pitches go up! Voting closes at
11:59PM PST
on
March 15, 2017
. The fan favorite will be announced on 
March 16, 2017.
If you purchase a copy of our book, 
The Essential Guide To Getting Your Book Published
, 
by
March 15, 2017
, we're offering an exclusive one-hour webinar where you'll get the chance to pitch your book (worth $75). Just attach a copy of your sales receipt to your email and we'll send the link to the webinar dates.
It's been a great year for past NaNoWriMo Pitchapalooza winners. 
Gloria Chao
, sold her novel 
American Panda
 (think 
My Big Fat Greek Wedding
 meets Amy Tan) to Jennifer Ung at Simon Pulse/Simon & Schuster. Publication is planned for Spring 2018. 
Stacy McAnulty
,  got a three-book deal from Random House for
The Dino Files
series. Her third book, 
The Dino Files: It's Not a Dinosaur
, was released this year.
Are you feeling a little unsure about exactly how to craft your pitch? Keep reading.
10 Tips for Pitching
A great pitch is like a poem.  Every word counts.
Make us fall in love with your hero.  Whether you're writing a novel or memoir, you have to make us root for your flawed but lovable hero.
Make us hate your villain.  Show us someone unique and dastardly whom we can't wait to hiss at.
Just because your kids love to hear your story at bedtime doesn't mean you're automatically qualified to get a publishing deal. So make sure not to include this information in your pitch.
If you have any particular expertise that relates to your novel, tell us. Establishing your credentials will help us trust you.
Your pitch is your audition to show us what a brilliant writer you are, it has to be the very best of your writing.
Don't make your pitch a book report.  Make it sing and soar and amaze.
A pitch is like a movie trailer.  You start with an incredibly exciting/funny/sexy/romantic/etc. close-up with intense specificity, then you pull back to show the big picture and tell us the themes and broad strokes that build to a climax.
Leave us with a cliffhanger.  The ideal reaction to a pitch is, "Oh my God, what happens next?"
Show us what's unique, exciting, valuable, awesome, unexpected, about your project, and why it's comfortable, familiar and proven.
JOIN OUR NEWSLETTER TO RECEIVE MORE INTERVIEWS AND TIPS ON HOW TO GET PUBLISHED.  
When we first moved to New Jersey, we were lucky to meet a few local writers. One of them was Caroline Leavitt. We kept running into her at writers conferences and book festivals, and we became huge fans of her and her books. She is the quintessential writer's writer. When we found out about her new book, Cruel Beautiful World, we picked her brain on the state of writing, publishing, and how the heck she got Scott Simon to interview her on National Public Radio.
Read the interview on the Huffington Post.
The Book Doctors: We have often thought that it is a cruel beautiful world, so your title really captured our eye. How did you come up with that cruel and beautiful title?
Caroline Leavitt: My 20-year-old actor son Max came up with it, and it seemed to fit, because I was writing about that time when the innocence of the '60s slammed into the dangerous reality of the '70s. I'm awful at titles. They always get changed by Algonquin. But this one seemed to stick. Plus, I'm like you. I think the word is so, so beautiful, with so much joy, but to appreciate that joy, you have to experience the absolute cruelty of it, as well.
TBD: We heard you recently on
NPR with Scott Simon
. How did that interview come about, and what was it like to talk about your book with Mr. Simon?
CL: My genius publicist got me on! It was a blast. Scott Simon is really calming and funny—and I was really happy that I was able to make him laugh. Plus, he asked such thoughtful questions. I was just so honored.
TBD: What is your daily routine for writing a novel at this point? How many drafts did it take to get Cruel Beautiful World ready for publication? Do you rely on readers and editors to help along the way?
CL: I try to write four hours every day. I have to know the beginning and the end, and I usually do a 30-page writer's synopsis that changes every time I sit down to write. It took about 28 drafts for Cruel Beautiful World, maybe more, because I lost count, and it morphed into a very different book than what I initially thought it would be. I totally relied on my Algonquin editor, Andra Miller, who seemed to know what I needed to do before I did it. And I totally rely on other writers to read drafts and discuss things with me. I couldn't do it alone.
TBD: What was your inspiration, the diving board that led you to plunge into the pool of this book?
CL: I wanted to write this story when I was 17. I sat behind a girl in study hall who had a much older fiancé who was controlling, which I thought was weird. Then a year later, she broke up with him and he stabbed her. I was horrified! But I couldn't write about it because I kept wondering, how did she stay with someone for five years and not know he was capable of this? Ah, then ten years passed, and two weeks before my wedding, my fiancé dropped dead in my arms. I was so cataclysmic with grief that I knew I would die if I had to keep doing it. So against all advice, I hurled myself into a relationship with a man who wouldn't let me eat (I was 100 pounds but he thought I was too heavy), monitored what I wore, didn't want me to see my friends or his friends. Why did I stay? Because if I left, then I'd have to grieve. The final countdown was when I discovered he had deleted a page or so of my novel in progress and replaced it with a Groucho Marx series of jokes. When I protested, he said, "What's yours is mine. We are the same person."So I understood staying in a controlling relationship, losing yourself, but I didn't have the novel until four years ago, when I noticed an online request from my high school friend's sister. She was still haunted by the crime and wanted anyone who knew anything to talk to her. Then I had my story!
TBD: The novel seems to be in some ways about dangerous love, and about a strangely taboo subject in our culture: love in old age. What made you decide to tackle these topics?
CL: See above for the dangerous love! Love in old age is my homage to my mom. She was jilted at 17, married my father, a brute, and when he died in his 50s, she swore off men. Hated them! She lived alone until she was 90, when she couldn't handle the house and we moved her into an independent living place. She hated it, screamed at me to take her home. And then suddenly she didn't. She met this man Walter and impulsively kissed him, and they fell in love—she told me "for the first time." They were inseparable for four years, and then my mom began to get dementia. And after she did, Walter fell and died, and my sister and I never told our mother. So my mom, who is now 99, thinks he is still alive, that she has just seen him, that he is living with his kids and will call her soon. It's kind of lovely how happy she is.
TBD: We were watching Aquarius, David Duchovny's new show, and one of the characters in it is Charles Manson. Why do you think we still have this intense fascination with a man who has a Nazi swastika carved into his forehead?
CL: Because what you initially saw was not what you ended up getting. Manson looked just like any '60s hippie. He had all the extras. He lived on a communal ranch. He preached love and everyone was welcome. Even Dennis Wilson liked him and had Susan Atkins babysit his kids! The Manson Girls adored him. When you think of who he really was, it gets scarier because I keep thinking—I could have been a Manson girl in the '70s. So could a lot of girls. Manson still being alive and around fascinates us because he really is pure evil—this tiny little old man now—still scares us.

TBD: David was coming of age in that strange period between the '60s and the '70s, when America went from being obsessed with flower power and the Grateful Dead to disco and cocaine. What draws you to this strange crossroads in American history?

CL: Oh, I was coming of age then, too. I wanted to go out to San Francisco and wear flowers in my hair and "meet some gentle people" but I was too young. So I hung out at the Love-Ins in Boston with my older sister. There was such profound hope in the '60s, a sense that we really could change the world for the better. And then the '70s hit. And Nixon invaded Cambodia. And Kent State happened. And the Mansons. What happens when dreams turn into a reality you didn't expect? Can you still find meaning in your life? That's what really interested me.

TBD: We work with so many writers who have a bizarre conception of what it is to be a writer: you're suddenly filled with inspiration, you dash off your opus, and then you sit in your cabin by the lake while the royalty checks roll in. Of course, anyone who's written a book knows it's mostly sitting by yourself in a room, slogging away and trying to chisel out a work of art and commerce from a lump of clay you have to create with your imagination. As authors who've been writing for decades, we have to ask, why the heckfire do you do it?

CL: I firmly believe if I didn't do it, I would be insane. And also because I love the whole sensation of being in another world, of creating characters. Maybe I am a bit of a masochist, but I love the hard, hard work.
TBD: We must confess that we've known Caroline Leavitt for quite some time, we are fellow New Jersey writers, and we know that she, like so many of our distinguished writer friends, spends portions of her life being terribly nervous. Why do you think that is?
CL: Ha, that made me laugh! I think writers are perhaps more broken than the average person, that writing heals us. And, of course, that means, when we aren't writing, we are searching for that stray Valium we just know was around here.
TBD: When we were looking for a publisher for The Essential Guide to Getting Your Book Published, we turned down a much larger offer from one of the Big 5 publishing houses to go with Workman, an independent publisher. We believe our book would now be out-of-print, instead of in its third edition, if we had taken more money and gone with a publisher who really didn't know how to reach our audience, one owned by a corporation whose guiding principal is profit as opposed to developing and nurturing writers. What are your thoughts about finding the right publisher for your book?
CL: The right publisher is everything. I have had five (count 'em) before I got to Algonquin. Two small ones went out of business. Three big ones ignored me. My sales were enough to buy groceries. When I got to Algonquin, everything changed. I kept saying, "You know I don't sell, right?" And they kept saying back, "You will now." Six weeks before Pictures of You came out, it was in its sixth printing. The month it was out, it was on the New York Times Best Seller List. All of a sudden I had a career, and the people who wouldn't take my calls before were now calling me! I've never been treated so well. Algonquin respects their authors, they keep selling a book long after it's been out—and they totally work out of the box, which gets amazing results. I call them the gods and goddesses for good reason.
TBD: What are you currently writing? What are you currently reading?

CL: I'm writing the first chapter of my new book, and I'm too superstitious to say anything about it. I'm reading Shelter in Place by Alexander Maksik, which is fabulous, and I have this book Idaho by Emily Ruskovich.

TBD: We hate to have to ask you this, but we do. What advice do you have for writers?
CL: Never ever ever ever give up. Never. Someone says, "no"? The next person might say, "yes." And do not write to the marketplace. Write the book that speaks to you, that is going to change YOUR life. If your book can do that, well then, it will change the lives of others, too.
Caroline Leavitt is the author of the Indie Next Pick
Cruel Beautiful World
, and the New York Times Bestsellers
Pictures of You
and
Is This Tomorrow
. She reviews books for the San Francisco Chronicle, The Boston Globe and People, and she teaches novel writing online at UCLA Writers Program Extension and Stanford, as well as working with private clients. She can be reached at 
www.carolineleavitt.com
.
Imagine Being the Writer You Are Not…Yet
We first met Cathy Salit when she had an idea for a book. As the CEO of Performance of a Lifetime, a company that helps individuals and organizations with all things related to human development, we knew she had a life-changing book on her hands. Performance Breakthrough: A Radical Approach to Success at Work can now be found in the business section of bookstores. But we think it's a book that everyone interested in becoming a better version of themselves should read, especially if you're an author without writing experience, or a writer without publicity and marketing experience. You'll see why.
Read the interview on the Huffington Post.
The Book Doctors: In your book, Performance Breakthrough, you talk about the idea that you can be who you are and who you're not at the same time. Can you explain what that means?
Cathy Salit: We human beings all have an innate ability to perform, to project, to imagine, and to play. This ability is something we are able to exercise effortlessly as children. We play mommy and daddy and different superheroes, on different planets, different animals, and so on. It's something that is not just a cute and wonderful thing about childhood; it's also a very big part of what enables children to learn and to grow. But what happens is, at a certain point in our childhood, all that playing and all that experimenting gets pushed to the wayside, and now it's time to learn and behave and to get things right. This is for a good reason, in the sense that you don't want to play and experiment with how to cross the street. But we end up minimizing the part of ourselves that can, and should, and could continue to play and experiment. We develop our identities, our personalities, and define ourselves by our profession, who we love, what we like to do. Performance Breakthrough proposes that what it means to grow–to keep learning and keep developing–is to combine who we already created ourselves to be and who we are not yet.
TBD: With a lot of authors, especially of nonfiction, the first thing they say is, "I'm not a writer." Either they've had careers that they're writing about, and that career has not been writing, or they are people who have always dreamed of writing a novel, but they have a day job, et cetera. Using the principles of Performance Breakthrough, how does one take on the role of "Writer" while thinking that you are not one?
CS: What if they don't have to own that they're a writer? What if they just pretend to be a writer and not worry about whether they really are? A helpful concept is to creatively imitate writers, and that can include learning more about what it means to be a writer. One of the many, many things that I did to put myself in the zone of being a writer was reading books about writing by writers, like Anne Lamott and Stephen King, and creatively imitating and doing what they said to do. Number two, as a performer, I'm a talker. I'm a speaker. I pretended to trust that I could just write down what I would say, and that would be enough to get started.
TBD: Today, being a writer means more than just writing. It means being a salesperson, a publicist, a marketer. Many of these jobs are completely the opposite of what most writers want to be doing. Many writers are introverted and are not comfortable in these scenarios of having to publicize and market and sell their work. We're curious about how you would talk about using the ideas in Performance Breakthrough for adopting these roles.
CS: Yeah, it's hard! I am a salesperson. I am a marketer. And I find it hard. You can think about it as a scene in a new play that you're in where some scenes are alien to you. Give yourself some lines to say. Those could include: I'm not used to speaking in public. I'm not used to doing podcasts, or being on the radio, so bear with me. You can be playful and honest about this not being your natural habitat. You don't want to do that endlessly, but it'll help make you feel more comfortable. Also, it will lower your expectations and relieve some of the pressure.
TBD: Do you have any advice for people who, like you, are translating a lifetime of work to the page?
CS: What occurs to me is the importance of voice. This might seem contradictory, but you can never stop being who you are. If you're trying to put onto the page your passion, your work, don't let the fact that you're putting words on a page and having to use a medium that is maybe not your natural habitat rob you of your voice. Find a way to still be who you are, even while you're being who you're not. It's back to our philosophy that you need to be both. You're not just being who you're not. You're being who you are, too. It's got to sound like you. It's got to feel like you. You don't have to impress anybody. One of the biggest compliments that I've gotten for my book is that people feel like they're in the room with me. Perhaps that's particularly important for my book because our work is of such an experiential nature.
Cathy Salit is the CEO of the innovative consulting and training firm Performance of a Lifetime and author of PERFORMANCE BREAKTHROUGH: A Radical Approach to Success at Work (Hachette Books). She is a speaker, facilitator, executive coach, instructional designer, and social entrepreneur. Cathy performs regularly with the musical improv comedy troupe the Proverbial Loons and, less frequently, sings jazz and R & B on any stage she can find or create. She lives in New York City.
JOIN OUR NEWSLETTER TO RECEIVE MORE INTERVIEWS AND TIPS ON HOW TO GET PUBLISHED.  
We've been to the South Dakota Festival of Books twice so far, and we have now discovered two amazing writers who came to the festival without a book deal. Both now have books about to come out. Our conclusion is that there are lots of great writers in South Dakota, and many of them go to that festival. As soon as we met Jerry Nelson, we knew he was the real deal. He has that subtle, dry Midwestern wit that sneaks up behind you and then whacks you right in the funny bone. Since he's writing about experiences that are so far out of the norm from people on either coast, we knew he'd need a special kind of publisher. We've seen over and over again how New York publishing doesn't quite get this kind of Midwestern book and doesn't understand what a big audience it has. Jerry's opus, Dear County Agent Guy, is finally ready for publication, and we are so happy to see this book spread its wings and fly out into the world. We thought we'd check in with him to see exactly how he did it.
To read the full interview on the Huffington Post, click here.

The Book Doctors: When did you first become interested in being a writer, and how did you learn to be one?
Jerry Nelson: I was in junior high school when I read a newspaper column by humorist Art Buchwald. My first reaction was "Newspapers don't print stuff like this! Newspapers are supposed to be serious and stodgy!" My second reaction was "Where can I find more of this?"
When I was a kid, I never imagined myself becoming a writer. My only goal in life was to be a farmer like my dad and his father before him. I didn't think that a formal education was necessary for achieving this goal. I put in the minimum amount of effort required of me at school and barely graduated from high school.
I learned to be a writer by reading, which I call "feeding the machine." Reading enables you to travel to exotic lands and experience new sights and sounds.
The next step toward becoming a writer is to do some actual writing. There are many who say, "I should really write a book!" yet never get past the "should" part. We all have that little voice in our head who is constantly narrating the passing scene. Writing is simply committing that narrator's words to paper. In essence, I learned by doing.
BD: What are some of your favorite books and why?
JN: I thoroughly enjoy everything that Dave Barry has ever written. He is one of those writers who has the uncanny ability to make the reader spontaneously snort with laughter.
I adore the outdoor writer Patrick F. McManus. When our sons were young, it became a tradition to read one of Pat's humorous essays to them as a bedtime story. This resulted in much giggling from the boys and from me.
At my bedside is Volume I of The Autobiography of Mark Twain. I dip in and out of it randomly, which I understand is pretty much the method Twain used to write it. Time spent with such a virtuoso is never wasted.
I also loved The Grapes of Wrath and The Great Gatsby. The list goes on and on.
BD: Read any good books lately?
JN: Our son and daughter-in-law recently gave me a signed copy of Failure is Not An Option by Gene Kranz. It details the author's experiences as a NASA Flight Director in the early days of our nation's space program and during the near-disaster that was Apollo 13. These things took place when I was a kid, so it's like time traveling for me.
I just finished Leaving Home, a collection of The News From Lake Wobegon essays by Garrison Keillor. They are from the early days of A Prairie Home Companion, so most of them seemed new to me. Reading them was nearly as pleasurable as hearing them. They gave me a chuckle and filled me with a deep sense of home.
BD: You have been compared to Mark Twain and Garrison Keillor. How do you feel about that?
JN: It totally blows my mind!
As a boy, I first fell in love with Twain when I read Tom Sawyer. I then proceeded to devour Huckleberry Finn and almost everything Twain has written. He was an American original and is still the undisputed master of his genre.
I first heard Keillor's voice one Saturday in the mid-1990s when I was feeding my Holsteins. A commercial for Bertha's Kitty Boutique came through the speakers on my tractor's radio and I was instantly hooked. I cannot imagine a Saturday evening without A Prairie Home Companion.
Keillor is a living legend and being compared to him is an unspeakably huge honor. Keillor grew up in Anoka, Minnesota, which is four hours from our farm, so it's natural that our styles might have a similar terroir. The difference is that Keillor writes about Norwegian bachelor farmers, while I once was a Norwegian bachelor farmer.
BD: Tell us about how your professional writing career started.
JN: In 1996, my area was suffering through an extended period of wet weather. It had been so wet for so long that cattails were beginning to grow in my field where there should have been rows of corn.
Feeling frustrated and helpless, I penned a spoof letter to Mel Kloster, my local county extension agent. In the letter, I asked Mel if he knew of a cheap, effective herbicide that could control the cattails. And while he was at it, maybe he could advise me on how to get rid of all the ducks and powerboats that were out in my corn field.
Instead of using a normal salutation, I started the letter with "Dear county agent guy."
Mel told me that he had enjoyed my missive and that I should get it published somewhere. I replied that I had zero training as a writer and didn't know the first thing about publishing.
Despite my reservations, I took Mel's advice and showed the letter to Chris Schumacher, editor of our local weekly newspaper, the Volga Tribune. Chris read the letter and said, "Yeah, I'll publish this. Do you have any more ideas?" I replied that I had maybe one or two. "Keep them coming," he said, adding, "What should we call this?"
I asked Chris what he meant by "this."
"It's a newspaper column," said Chris. "How about using the salutation, 'Dear county agent guy?'"
I replied that this was fine by me and that's all the thought that went into it. I have written a column each week ever since.
That tiny spark was the beginning of my writing career. As my confidence in my abilities grew, I began to get some of my work published in the nation's premier farm magazines. I also began to submit scripts that were used on A Prairie Home Companion. I don't recall exactly how much I was paid for those scripts, but do know that the money was put toward our home heating bill.
BD: You been doing your column "Dear County Agent Guy" for a long time, what have you learned about America by writing about this very particular part of it?
JN: I have learned that folks who live in the Midwest feel that we are all part of a large, extended family. I often write about what's going on in my life, so my wife and our two sons have provided me a lot of fodder over the years. I have had numerous people say to me, "I feel like I know your family better than I know my own!"
A high school girl recently told me of a family ritual that involves my newspaper column. My column arrives at their home on Friday. When they sit down for their meal that evening, one of the family members reads my column aloud at the table. What I have written then becomes the official topic of discussion during the meal.
Reactions such as those are very gratifying and extremely humbling. They also drive home what a huge responsibility I have to my readers.
BD: What are some of your favorite stories in the collection?
JN: That's like asking which of your offspring is your favorite child! I cherish them all equally.
But if you held a gun to my head, I might say that "Electric Fencing 101" has a special place in my heart, mainly because it's mostly true with only a little embellishment here and there. That piece illustrates what it's like to raise kids on the farm.
Another piece that is special to me is "The Four Seasons of Farming." It's one of the more ruminative articles in the book, an essay that speaks to my deep connection with my family, the land and the rhythms of the earth.
BD: Your family have been dairy farmers for four generations. How has farming changed since your great-great-great-grandparents were milking cows?
JN: When my ancestors homesteaded in Dakota Territory, they milked cows the same way it had been done for 10,000 years, that is, by squatting beside a cow and squirting the milk into an open bucket.
Modern dairy farmers utilize 21st century technology. Some dairies have milking parlors that can milk dozens of cows at a time. Over the past few years, robotic milkers have come to the fore. These machines can clean the cow's udder, attach the milking unit and apply a post-milking teat dip, all without any direct human supervision. Daily milk production and numerous other data points can be accessed via your PC or your smart phone. The robot will send a text to your cell phone if it needs help with an issue.
Cow comfort is paramount on the modern dairy. It used to be that the cows were cold in the wintertime and suffered through the heat during the summer. Nowadays, dairy barns are climate controlled and some dairy farmers have even opted to equip their stalls with water mattresses. Many dairy operators put electronic necklaces on their cows that will track such things as how many steps the cow takes each day and how much time she spends chewing her cud.
My wife wants to put a similar necklace on me so that she can quantify how much time I spend doing actual work and how much time I waste goofing off. I am adamantly opposed to this idea.
BD: Many of our readers want to know, how exactly do you train a husband?
JN: My wife says that one of the things that first attracted her to me was the fact that I have five sisters and was thus "pre-trained."
From what little information I have managed to gather, husband training is more of an art than a science. It's also an ongoing, never-ending endeavor. I have heard wives say that it can take up to 50 years to get a husband properly trained.
Husbands are actually fairly simple creatures. We respond positively to rewards and have a deep aversion for unpleasant experiences. If you discover a training method that works well for your Golden Retriever, odds are it will also work for your husband.
BD: We hate to ask you this, but what advice do you have for writers?
JN: There are six simple rules to becoming a better writer: read, read, read, and write, write, write.
Read everything you can lay your hands on. Read the greats and the not-so-greats, anything that will stretch your imagination and your vocabulary. Make certain that you consume a healthy dose of poetry on a regular basis.
As a writer, don't be afraid to put yourself out there. Recognize that you are not perfect and will never be able to please everyone. Such is life.
It has been said, "Be bold and mighty forces will rush to your aid." I have found this to be true throughout my years of beginning each week with the words "Dear county agent guy."
Jerry Nelson and his wife, Julie, live in Volga, South Dakota, on the farm that Jerry's great-grandfather homesteaded in the 1880s. In addition to his weekly column, his writing has also appeared in the nation's top agricultural magazines, including Successful Farming, Farm Journal, Progressive Farmer, and Living the Country Life. Dear County Agent Guy is his first book.
JOIN OUR NEWSLETTER TO RECEIVE MORE INTERVIEWS AND TIPS ON HOW TO GET PUBLISHED. 
Six years ago, we went through the grueling process of launching our website in conjunction with the launch of The Essential Guide To Getting Your Book Published. It was hours and hours of work. And we had some serious blips along the way. For example, we decided to use the crowdsourcing design website 99Designs.com because we didn't want to spend an arm and a leg. The good news was that for $500, we got a really nice looking site that functioned well. The bad news was that our designer was in Bulgaria and we couldn't actually talk to him. So lots of things that we wanted fell by the wayside and it was, we'd say, about three-quarters baked.
This past year, with the launch of the updated edition of our book, we decided it was time to update our website as well. At the James River Writers Conference, we met a wonderful writer named Kris Spisak who had a web design company called Midlothian Web Solutions with her husband, Frank Petroski. Though they design all kinds of sites, they are partial to writers and understand the search engine optimization that is specific to author websites. We hired them and the redesign began. Again, it took countless hours of work. But this time, we had real partners and we've launched a site that makes us feel happy every time we look at it.
To get the site we wanted, we studied lots of other sites. Just like with your book, you need comps–comparable websites to the one you're trying to build. On the content side, our comp site was one that wasn't actually for an author but for a consultant in the nonprofit sector. On the visual side, we borrowed from all kinds of sites, but still kept the same color scheme and clean feel of our last site. Kris handled our keyword search, which is essentially an exercise is figuring out your audience and how to reach them. These keywords also help us with our blog posts, our newsletters and our workshops.
Why are we waxing on about our website? Because it's crucial for you to have one as well. Check out the video to find out our Top Ten Tips for most excellent websites!
This post originally appeared in our newsletter. JOIN OUR NEWSLETTER TO RECEIVE MORE TIPS ON HOW TO PROMOTE YOUR BOOK. 
Do you want to get successfully published?  Find an agent?  Attract an editor at a great independent publishing house?  Or do it yourself?  Whichever way your publishing path takes you, your pitch is in many ways the most important arrow in your quiver.  Learn how to pitch like a professional at Pitchapalooza. Like American Idol for books (only kinder and gentler), the winner receives an introduction to an agent or editor that is appropriate for his/her book. Numerous Pitchapalooza winners and participants now have book deals. Pitchapalooza is the brainchild of Arielle Eckstut and David Henry Sterry, co-founders of The Book Doctors and authors of over 25 books including The Essential Guide To Getting Your Book Published. 
BlogHer Pitchapalooza
Now, for the first time, BlogHer is collaborating with The Book Doctors on an interactive online Pitchapalooza.  Writers will send in their pitch, 250 words maximum.  Then, on May 18, at noon (CT) we will randomly select 20 pitches, and read them aloud, one by one.  We will critique them, and explain what's working, and what needs to be improved.  At the end of the webinar, a winner will be announced. Whether you get to pitch or not, this is a highly educational (and entertaining!) experience for writers. All genres are accepted.  Here's a link to the webinar on Spreecast. Anyone can listen in, but you'll need to sign in to Spreecast to ask questions.
The Pitchapalooza is free, but in order to pitch, you must buy a copy of The Essential Guide to Getting Your Book Published: How To Write It, Sell It, and Market It… Successfully. Just send your pitch along with proof of purchase to david@thebookdoctors.com.  This also entitles the purchaser of the book–whether you are picked to pitch or not–to a free 20-minute consultation (worth $100).  The consultation will be set up after the webinar, and will take place over the phone.
UPDATE: We will accept pitches until an hour before we start. 
Who We Are
Arielle Eckstut and David Henry Sterry are co-founders of The Book Doctors, a company dedicated to helping authors get their books published. They are also co-authors of The Essential Guide to Getting Your Book Published: How To Write It, Sell It, and Market It… Successfully (Workman, 2015). Arielle Eckstut has been a literary agent for over 20 years at The Levine Greenberg Literary Rostan Literary Agency. She is also the author of nine books and the co-founder of the iconic brand, LittleMissMatched. David Henry Sterry is the best-selling author of 16 books, on a wide variety of subject including memoir, sports, Middle Grade fiction and reference.  His first book has been translated into 10 languages and optioned by HBO, his latest book was featured on the cover of the New York Times Book Review.  They've taught their workshop on how to get published everywhere from Stanford University to Smith College. They have appeared everywhere from The New York Times to NPR's Morning Edition to USA Today.
JOIN OUR NEWSLETTER TO RECEIVE INFO ON PITCHAPALAOOZAS AND TIPS ON HOW TO GET PUBLISHED. 
We first met Cathie Borrie years ago on our trips around the publishing world. It was immediately apparent upon reading her stuff that she was an amazing storyteller and an exquisite wordsmith with a true gift for poetic articulation. But her book was about such a difficult subject, we knew she'd have a hard time getting a traditional publisher interested. That didn't stop her. She wrote a deep, moving, glorious book, and eventually, after years of ridiculously hard work, she found her audience. We thought we check in with her to see exactly how the heck she did it.
To read the full interview on the Huffington Post, click here.
The Book Doctors: When did you first start becoming a writer, and how did you learn to be one?
Cathie Borrie: No doubt you are aware of that stale, sorrowful mantra: "I've always wanted to. . . " That cliché was my writing story. I dabbled in poetry as a child, followed by decades during which I had marvelous experiences and adventures but did not write. When my mother became ill and went on to develop dementia, everything changed for me, turned direction, and stopped. Her language evolved into one of extraordinary insight, humor, and poetic sensibility. I wanted to keep her voice, and began to tape our conversations. I think this time of quieting down, of listening and taping, served as muse for the release of my own writing voice. Mother living with dementia, as muse! My goal became to convey that the story is not a long goodbye, and that she had not become an empty shell.
How does anyone learn to be a writer? Can it be learned? I began my vignette-like pencil scratchings in 2004, when my mother was still alive and living with dementia. I have always loved learning, and loved going to school. It suits me: the discipline, the homework, the camaraderie, and I was thrilled when, in 2005, I was accepted into The Writer's Studio program at Simon Fraser University. This course changed everything for me and for my writing. Under the expert tutelage of author and then-director Betsy Warland, I honed the words I had already written and added thousands more. After the program, a number of us formed an inter-genre writing group, which provided me with an enormous opportunity to continue with my writing and editing.
TBD: What are some of your favorite books or authors, and why?
CB: Treasured genres: literary fiction, short stories, poetry. The ever evolving author list: Annie Dillard, Harriet Doerr, Lydia Davis, Ann Michaels, Anita Brookner, Yeats, Jane Yolen, John Kennedy Toole, because they write in a sparing beauty and I crave that. Favorite book: Kenneth Grahame's The Wind in the Willows, the 1980 edition with illustrations by Michael Hague.
TBD: Read any good books lately?
CB: I am reading or re-reading, and loving, The Conference On Beautiful Moments by Richard Burgin, The Night Sky by Mary Morris, Tinkers by Paul Harding, Seamus Heaney's Wintering Out, and Molly Peacock's Alphabetique: 26 Characteristic Fictions.
TBD: We've heard over and over from New York publishing people that books about Alzheimer's don't sell. We tell writers that they know more about their audience than New York publishing oftentimes does. Tell us about Cathie's wild ride to publication.
CB: I finished the work around 2008, at the time of the economic crash. Agents and publishers were pulling back on taking new clients, especially platform-less memoirists. On top of this dismal scene, I kept hearing that books about Alzheimer's don't sell, or that the market is saturated with memoirs about Alzheimer's. But non-fiction topics leave room for different perspectives, and I knew this work wasn't like anything else in the field, in form or content. It uniquely included the voice of an elderly woman living with dementia and no author had taken that approach with this topic. Also, I wrote a memoir with broader themes, which I set in context of family relationships, and, although its center revolved around dementia, it included universal stories that would, I believed, appeal to a wider memoir readership.
In September, 2010, Francesca Rosenberg, Director of Community, Access and School Programs for the Museum of Modern Art in New York, invited me to present The Long Hello for World Alzheimer's Month. I had been doing theatrical readings based on the manuscript internationally for a number of years, as I continue to do. For this event, Melia McLure accompanied me by reading my mother's voice. MoMA expressed interest in having the book available so I took a deep breath, and self-published. For the next four years I marketed the book to the best of my abilities and although I possess drive and determination, my tolerance for rejection is shaky, at best. At the time, media were not interested in a self-published author, and I still held dreams of being part of a publishing team. In 2014, author and memoirist Molly Peacock referred me to a literary agent, Marilyn Biderman, who secured a contract with Simon & Schuster Canada. Publication with a major trade publisher ushered in a sunny day for The Long Hello, and for me. Marilyn then placed The Long Hello with Arcade, an old and esteemed independent house that had recently been bought and resurrected by a larger independent, Skyhorse, while maintaining some of the members of its original editing department. I continue to perform excerpts from The Long Hello, sometimes accompanied by live musicians, and more recently have completed the stage play, co-written with playwright James Fagan Tait.
TBD: Tell us about delivering your keynote performance at MoMA for the World Alzheimer's Day event. What was that experience like? What were the repercussions?
CB: I think we can all agree that a call from MoMA would be considered a highlight in any author's career, as it certainly was in mine. MoMA runs a marvelous program for people living with Alzheimer's and their care partners: Meet Me at MoMA. To be able to tell my story, to hear my mother's magical words that defy the Alzheimer's stereotype, in that beautiful space, was unforgettable. I met wonderful people and received additional invitations after my appearance at MoMA.
TBD: What was it like to take some of the worst experiences in your life and make art out of them?
CB: My writing style has been described as "lyrical, poetic, and spare." The chapters about childhood, birds, horses, dance, even about sports' day, lent themselves to that form. But when I knew I had to bite the bullet and write about my parents' divorce, the death of my brother, my mother's last days, I looked down at the yellow paper with those perfectly spaced wide lines and despaired. How could I take those stories and render them in lyrical form? I hardly wanted to think about them. But, as other writers have described, beauty and meaning are available in the darkest of places, and I found that wonderful memories surfaced alongside the difficult ones. I recalled a poignant incident that occurred shortly after the death of my grandfather.
I would climb a tree after school to wait for my mother to come home from work every day, feeling a deep pleasure in looking out over the beautiful farms scattered throughout the valley, and breathing in the pleasing scent of pine, my fingers sticky with pitch.
In other parts, or scenes, as I think of them, sad memories were often infused with bird song, always birds . . .singing, and the moody sea, offering solace. Homesick at boarding school, my beloved English teacher reveals what it means to love by reading Yeats to us, her eyes closed, a thin private smile etched across her face. And finally, I found a euphoric comfort and sustenance in the writing process itself: that burning need to write sparingly, and the commitment to edit every sentence hundreds of times so that no word is unnecessary, or wasteful, or unfit.
TBD: What was it like to get a quote from Maya Angelou? It must be so gratifying to get so many amazing blurbs from doctors, writers, reporters.
CB: Maya Angelou's one word, "Joy!" was an absolutely astounding response to the work. Imagine a memoir centered on dementia, described with this one perfect word – "Joy!" I am deeply grateful for all those generous people who endorse The Long Hello: Maya Angelou, Lisa Genova, MoMA's Francesca Rosenberg, and others whose names warm my heart and whose words fill that uncertain place in which a writer, manuscript completed, waits to be published.
TBD: What's next?
CB: My current manuscript is a genre busting work for children. My wish list:
1.The stage adaptation, performed in theatres. 2. Just the right people to bring The Long Hello to the screen, with eyes knowing how to unearth the back-stories, the landscape, the beauty.
TBD: We hate to ask you this, but what advice do you have for writers?
CB: Edit your work so that when you send it to prospective agents and publishers, it is in pristine shape. To survive the process, muster: tenacity, a relentless drive, resilience, and a sturdy constitution.
Cathie Borrie briefly tried her hand at theater school, trained as a nurse, holds a bachelor of science in nursing from the University of British Columbia and a Master of Public Health from Johns Hopkins University. She has a law degree from the University of Saskatchewan and received her Certificate in Creative Writing from the Writer's Studio at Simon Fraser University. She continues to write new work, and to perform adaptations of The Long Hello, and is no longer an active actor, a nurse, or a lawyer. She lives in North Vancouver. You can see Cathie's website at: www.cathieborrie.com
Arielle Eckstut and David Henry Sterry are co-founders of The Book Doctors, a company that has helped countless authors get their books published. They are co-authors of The Essential Guide to Getting Your Book Published: How To Write It, Sell It, and Market It… Successfully (Workman, 2015). They are also book editors, and between them they have authored 25 books, and appeared on National Public Radio, the London Times, and the front cover of the Sunday New York Times Book Review.
Join our newsletter to receive more interviews and tips on how to get published. 
Nano Nation: You are all WINNERS!  We had such a blast with this year's National Novel Writing Month Pitchapalooza. So many AWESOME pitches, so much AMAZING imagination, such an ASTOUNDING display of dizzying talent. Thanks so much to all the writers who participated in this year's NaNoWriMo Pitchapalooza! As always, we got so many fabulous pitches it was stupidly hard to choose a winner. But choose we did. And the winner is …
MAY K. COBB is the winner for her book Big Woods. She wrote a glorious pitch with a vivid voice, scintillating story, gripping characters, and luscious location. Amazing job, May! She will receive an introduction to an agent or publisher appropriate for her manuscript.
The Fan Favorite this year is KELLY BRAKENHOFF for her book Death by Dissertation! She gets a free one-hour consultation with us (worth $250). Congratulations!
Sign up for our newsletter to receive advice on writing and getting published. We'll also include info on our live Pitchapaloozas and workshops around the country. Visit us on Facebook and Twitter.  And if any of you wonderful wacky Wrimos buys a copy of our book The Essential Guide to Getting Your Book Published, you will receive a free 20-minute consultation, worth 100 American dollars. Just send proof of receipt to david@thebookdoctors.com.
We're hosting a free webinar on Thursday, April 7th at 8PM EDT. During the webinar, we'll be teaching the art of the pitch. A great pitch can open so many doors for you. A terrible pitch pretty much assures that those doors will remain closed. We will also answer any questions about pitching, publishing, writing, books, or the nature of the universe. We hope to see you on April 7th.
Read the 2016 pitches below and vote for your favorite.
Loading ...
758. That's how many pitches we got from our awesome NaNoWriMo friends.  As you can see below, we got everything from future midwives to murder-solving college administrators to husband and wife pirate teams, to virtual reality transgendering all the way from Botswana.  We think it is a testament to the amazing imagination, wonderful skill, and literary daring of Wrimos the world over.  Though only 25 of the 758 pitches are critiqued below, everyone should be able to take away information from these critiques and apply it to your pitch.  If you read the critiques carefully, you will see certain commonalities.  Too much telling, not enough showing.  Too much book-report writing, not enough beautiful prose.  Hardly any comparable titles.  Not enough insight into our heroes.  Not enough details about the dastardly villains we're dying to hate.
Now for the 411: The 25 pitches below were selected randomly.  Our comments follow each pitch. It's our mission to try to help all you amazing writers not just get published, but get successfully published.  That's why we've told you what works, but also what needs to be improved.
On April 1st, we will name a winner. But, in the mean time, don't let our opinion sway you. What story intrigues you? What pitch would prod you from the couch to the bookstore (or, if you're really lazy, to buy it online)? This year, we've made it easy for you to vote for your favorite pitch. The pitch that receives the most votes will be awarded the "Fan Favorite," and the author will receive a free one-hour consult with us (worth $250).
But please note: YOU CAN ONLY VOTE ONCE! So please choose carefully. Don't just read the first couple of pitches — read them all. You owe it to your fellow Wrimos. Encourage your friends, family and random strangers to vote for you via the link to the poll. We will also be posting these pitches—a couple a day–on our Facebook page. We encourage anyone to "like" your entry but only poll votes from the webpage will count towards the Fan Favorite.
This year, we're doing something new and special. We're hosting a free webinar on Thursday, April 7th at 8PM EST. During the webinar, we'll be teaching the art of the pitch.  A great pitch can open so many doors for you.  A terrible pitch pretty much assures that those doors will remain closed.  We will also answer any questions about pitching, publishing, writing, books, or the nature of the universe, mankind, womankind, life, love and death. Details to follow, but mark your calendars now!
Finally, through April 1st, we are still offering a free 20-minute consult (worth $100) to anyone who buys a copy of our book The Essential Guide To Getting Your Book Published, which was updated in July 2015! The new edition includes information on e-books, crowdfunding, social media, micro-publishing, and more. It retains all the topics covered in the earlier edition, including how to get an agent, self-publishing, and marketing. Just email us (david@thebookdoctors.com) a copy of your receipt and we'll be in touch to set up a time to talk.
Your humble servants,
The Book Doctors
P.S. You can join our newsletter to receive interviews and tips on how to get published.
We at The Book Doctors love National Novel Writing Month (NaNoWriMo). For those of you who don't know, they are an organization that gets together in informal ways all over the world, and in the month of November, WriMos (NaNoWriMo participants) write 50,000 words. No plot, no problem. Many, many writers have gone on to get book deals after participating. Every year, we do an online Pitchapalooza with NaNoWriMo, and we get some fantastic pitches. One of our winners, Stacy McAnulty, had such a great pitch, and wrote such a wonderful book, that she got a book deal. Her book is out now, so we wanted to check in with her to see what it was like to go from NaNoWriMo to getting a book deal. We're doing another online NaNoWriMo Pitchapalooza until March 31, 2016. See below for details.
ANY PARTICIPANT WHO BUYS THE ESSENTIAL GUIDE TO GETTING YOUR BOOK PUBLISHED
GETS A FREE 20 MINUTE CONSULTATION  WITH THE BOOK DOCTORS (email with proof of purchase to Sterryhead@Gmail.com)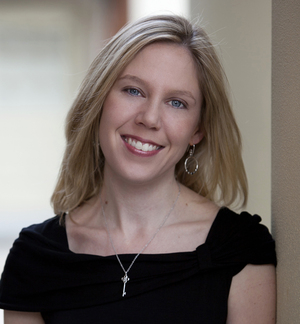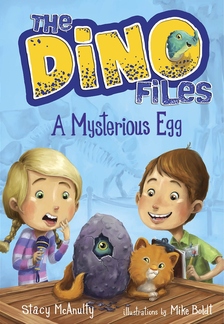 The Book Doctors: What were your favorite books as a kid, and why?
Stacy McAnulty: We're starting with the question that always embarrasses me because I didn't read as a young kid. I can remember sitting in fourth grade with the book How to Eat Fried Worms open on my desk, and instead of reading the words, I literally counted them. I'd count all the words, then turn the page so the teacher would assume I was quietly reading.
Also, we didn't have many books in the house. I remember enjoying Little Golden Books and the picture book The Fourteen Bear Summer and Winter (which was held together with duct tape).
I didn't fall in love with a book until high school, and that was Pillars of the Earth by Ken Follett. I never counted the words in that book. It's about 1,000 pages; the word count must be in the mid six-figures. That novel blew me away and was also held together with tape.
TBD: What made you want to do something as ridiculous as write a book?
SM: It is ridiculous! It's a crazy challenge similar to climbing Mount Everest or swimming the English Channel. But I guess what appeals to me about writing a book (over climbing or swimming) is you can do it in your PJs. And while eating gummy worms. And you likely aren't going to fall to your death or be eaten by a shark. Not much physical danger involved in writing a book. Though today my right shoulder is a little tight.
I have to write. It's almost a sickness. Plots, crazy ideas, and conversations with imaginary characters are constantly running through my head. The only way to get these persistent thoughts out of my head is to write them down (or type them up). Maybe it is a sickness?! Multiple Mass Ideas Sickness. Obsessive Writing Disorder.
TBD: Where did you get the idea for The Dino Files series?
SM: My son asked for a "real-life dinosaur" for his fifth birthday. Obviously, he was about sixty-five million years too late. I started writing the first draft for him. I'd write a chapter during karate class and read it to him immediately after. It was great motivation having someone eager to hear the next segment of the story.
TBD: What were some of the joys and difficulties of writing in the voice of a kid?
SM: I've been told I'm immature (not sure if it was meant as a compliment, but I'll take it). I like to joke around, and I love to learn. Isn't that the makings of a kid? Children get to be crazy. They can blow a giant bubble with gum and truly believe this is a reasonable transportation method for traveling to the moon. Their world has many rules. Don't touch that. Don't go there. Quiet down. Be still. But their imaginary worlds are still full of endless possibilities. Gravity? We don't need no stinkin' gravity. Writing for kids lets me be a kid.
As for difficulties? There are some limits to the language and sentence structure. Fortunately, I have a limited vocabulary. You don't want to discourage a reader, but you also don't want to talk down to a kid. They'll pick up on that quick. The biggest challenge in The Dino Files series is the word count. My editor wanted between ten and eleven thousand words. We needed to leave room for Mike Boldt's pictures and teaser chapters for the next book. That meant reducing the first manuscript by twenty-five percent. Cutting can be harder than adding words. At least for me. I had to slash jokes, description, and even characters. I learned to stay true to the story and focus on the action.
TBD: Did you have kids read the book as you were developing it?
SM: In general, I only share my work with the kids I cook dinner for–which is a small group of three. As I mentioned, I read the first draft to my son as I was writing it. Unfortunately, young kids don't appreciate revision. When I created the next draft, I asked my son if he wanted to hear it. The answer was no. Luckily, I have two other kids. My eldest is a teenager. You want honest feedback? Ask a teen to critique your work. She read the next few drafts aloud to me. It's great to hear your words interpreted in someone else's brain and mouth. She also loved to point out my inconsistencies, and she would yawn dramatically at the boring parts (which have all now been cut!).
TBD: How did you go about getting your book deal?
SM: I'd published a picture book in 2013 with a small press (unagented). I knew that if I wanted a career, an agent was vital. I entered contests and went to conferences. But, in the end, I was pulled from the dreaded slush pile. I queried my now-agent with a picture book. I was sending out about a dozen queries a month. Lori Kilkelly offered representation based on that book, but I asked her to read The Dino Files before I accepted her offer. I wanted to know if she liked my longer works as well. Lori did see potential in The Dino Files. Potential is code word for needs another revision.
About seven months later, we went out with The Dino Files. Random House Kids replied a few weeks later: What a great read! Does the author have ideas for future books in the series? Those are the moments writers live for.
TBD: What are you doing to promote and market your book?
SM: Marketing a book for kids is tricky. You want to connect with the reader, which, for The Dino Files, are kids ages seven to ten. But this demographic doesn't have Twitter or Facebook accounts, not to mention credit cards for online buying or the ability to drive the minivan to the bookstore. So I need to connect through the adults in their lives first. I offer free Skype visits for classrooms. I've created a website with printouts and videos that parents and teachers can share with their kids. I've sent postcards to libraries and bookstores. I know there are dino-loving kids out there. I want to meet them. I want them to tell me I say Deinonychus wrong. I want them to tell me what kind of dinosaur would make the best pet. I want to inspire future paleontologists (and future writers!).
TBD: It's so exciting to get a three-book deal. Are you already working on the next book?
SM: All the books are done and hitting shelves this year! The Dino Files series is intended for kids in elementary school. We hope they fall in love with the first book. And if they do, we can't expect them to wait a year for the next book. Kids are binge readers. They want more. We are ready to give them more.
I'm currently working on a middle-grade novel about a twelve-year-old math savant. She has been homeschooled and is technically ready for college, but her grandmother insists she give public middle school a try first. And I'm always working on picture books.
TBD: How did National Novel Writing Month help you write your book and get it published?
SM: Full disclosure, the first draft of The Dino Files was not an official NaNoWriMo win. The word count was only twenty thousand. (And the printed version is under eleven thousand.) But I have completed the fifty-thousand-word NaNoWriMo marathon three times. NaNoWriMo makes you accountable. Resolutions, promises written on sticky notes, self-imposed deadlines–none of these have the power and prestige of NaNoWriMo. NaNoWriMo could only be improved if, somehow, they could send an electric shock through your keyboard when you failed to meet a daily goal or if there was a multi-million-dollar cash prize at the end.
TBD: We hate to ask you this, but what advice do you have for writers?
SM: Yep, this is a tough question. Luckily, I have a definitive answer on what all writers must do. I'll call it Stacy's Top Commandments on Writing.
Never talk about your first draft. (This is actually one of Stephen King's rules.) If you're telling your spouse or your hairdresser or your hedgehog all about your next project, you're wasting your breath. Unless your hedgehog can take dictation. These people likely don't care. Or at least, don't care as much as you do. And when you actually sit down to write your story, it'll feel like work. So when a coworker or a neighbor asks what you're working on, just give them a title. But be vague. Maybe something like Sunset at Dawn.
Carry a book everywhere. No, not your phone with a book app, not your Kindle, and definitely not a tablet. Writers read. If you're carrying a book everywhere, you're likely to read it. And it's good karma to "advertise" another writer's book.
Compare yourself to everyone. Let's be serious. You're going to do it anyway. I'm just giving you permission. That way, you won't feel guilty. Compare yourself to bestselling authors. Compare yourself to the guy in your critique group that just got a six-figure deal for a memoir about camping with his three-legged dog. Compare yourself to Jennifer Lawrence (because we all secretly want to be Jennifer Lawrence or her best friend). When you're done comparing, move on to number four.
Write every day. I hate this rule. It's a cliché at this point like New Year's resolutions and diets that start tomorrow. But…I do believe this strategy (can you call three words a strategy?) works for a first draft. You must add to your work in progress each day. Or you risk your pesky muse fleeing the scene.
Get professional help. Of course, you may need help for your physical and mental problems, but I'm talking about your plot problems. Your character problems. Your spelling problems. You need to invest in yourself. I draw this inspiration from Vin Diesel. (Aren't we all inspired by Vin Diesel?) He told a story on a talk show about saving up forty-some thousand dollars. Instead of buying a car or something flashy, he invested that money in himself. He made a small film with a friend to showcase his talent. That little movie led to a role in Saving Private Ryan. So if you are debating between buying a BMW and taking a writing class, take the class. Deciding between buying a Tesla and hiring an editor, get the editor. (Warning: And if you have forty-thousand dollars to pay an editor, I'm totally available.)
Celebrate good times! It's easy to get excited when an agent offers representation or when a publisher makes a deal or when a review is accompanied by a star. We know those are the rare, exciting moments in a writer's life. But we must also celebrate the other big moments. When you type 'the end' on a manuscript, you deserve a dinner out. When you come up with that ultimate plot twist after you've been brainstorming (and crying about it) for a week, you deserve a glass of your favorite beverage. When you recover your work in progress from a fried hard drive, you deserve a glazed donut with sprinkles. (Guess how I spent my morning?) Take the time to celebrate your victories.
You need writer friends. Of all my rules, this is a must. I would not be a published author without the support of my writerly friends. Your family won't understand your problems and frustrations. Unless you are a family of writers. Your non-author friends won't understand plot arcs and rejection letters. Your neighbors don't understand these acronyms: WIP, YA, ARC. Writer friends can empathize like no others. They will listen for hours about rejection letters while your mom will give you two minutes (tops!) and then she'll suggest you try something new like painting because you always liked to color when you were a child. Just today, a writer friend convinced me not to quit a project I've already sunk a year of my life into. Writer friends have given me advice on everything from how you organize an author visit, to how long should I wait before following up with an editor, to does this author photo make me look fun or crazy? Writers, while not exactly a rare breed (nine out of ten retirees are working on a memoir, and the other one has a picture book called The Adventures of [insert some animal that her grandson just loves]), work best in a nurturing, warm community. Just like bacteria.
Sixth Annual NaNoWriMo Pitchapalooza
For those of you not familiar with Pitchapalooza, here's the skinny: You get 250 words to pitch your book. Twenty-five pitches will be randomly selected from all submissions. We will then critique the pitches online so you get to see what makes a great pitch. We will then choose one winner from the group. The winner will receive an introduction to an agent or publisher appropriate for his/her manuscript. We will also crown a fan favorite who will receive a free one-hour consult with us (worth $250).
Beginning February 1, 2016, you can email your pitch to nanowrimo@thebookdoctors.com. Please do not attach your pitch, just embed it in the email. All pitches must be received by 11:59PM PST on February 29, 2016. The 25 random pitches will be posted on March 14, 2016. Winners will be announced on April 1, 2016. Anyone can vote for fan favorite, so get your social media engine running as soon as the pitches go up!
Learn more about the sixth annual NaNoWriMo Pitchapalooza here.
Stacy McAnulty grew up outside of Albany, New York and received her B.S. in Mechanical Engineering from the University at Buffalo. She currently lives in Kernersville, NC with her three children and two dogs. The Dino Files chapter book series follows a nine-year-old dinosaur expert, his paleontologist grandparents, a cat named Saurus, and fossils that might not be so extinct!
Join our newsletter to receive more interviews and tips on how to get published. 
Arielle Eckstut
,
author
,
book deal
,
book promotion
,
children's literature
,
David Henry Sterry
,
editing
,
how to get published
,
How to publish a book
,
How to write a book
,
marketing
,
NaNoWriMo
,
National Novel Writing Month
,
Picture Books
,
pitchapalooza
,
Stacy McAnulty
,
the book doctors
,
The Dino Files
,
writing
,
writing craft