We first met Grant Faulkner at one of the greatest gigs the Book Doctors ever had, presenting our writing workshops in rural Alaska. There were eagles, there were bears, there were drunken sailors, and there were lots of amazing Alaskan writers. Going through the writing process bonds you with someone, and we feel like Grant has become part of our literary family. His new book, Pep Talks for Writers: 52 Insights and Actions to Boost Your Creative Mojo, is out now, so we picked his brain about what it's like running the amazing National Novel Writing Month organization and writing—and publishing—his own book.
The Book Doctors: Why in the name of all that's good and holy did you decide to become a writer?
Grant Faulkner: I'm not sure that I had a choice. I've always felt like I was a writer. I took a fetishist's delight over paper and pens when I was a kid. My mom bought me a little antique rolltop desk when I was 6, and I wrote my first story on that desk. I asked for a leather bound diary for my 7th birthday, and I've kept a journal ever since then.
When I was 20, I was deciding whether to be an economics or an English major, and I fortunately spent a semester abroad in France before declaring. I whiled away most of my time in cafes reading novels and writing. When I returned home, I spent the summer writing stories in a little shack on my grandmother's farm. It goes without saying that I didn't major in economics, and the field of economics is the better for it.
TBD: What were some of your favorite books as a kid? What are you reading now, and why?
GF: The book that most changed my sense of the world as a kid was Crime and Punishment. I was too young to truly understand it, but I stumbled on it in the library when I was 13, and I picked it up because I was writing a paper on crime. Dostoyevsky showed me the many layers and paradoxes of the human soul in a way I hadn't imagined. I truly stared into the abyss. Raskolnikov still haunts me.
I just finished Leonard Cohen's biography, and I'm now reading his book of poems, The Book of Longing. I can never get enough of Leonard Cohen's voice in my head. I like the way the textures of his poetry influence the textures of my prose. I'm also reading Stranger, Father, Beloved by Taylor Larsen. I just met her, and I thought she was a fantastic person, and it turns out she wrote a really wonderful, probing book.
TBD: What was your inspiration for writing Pep Talks for Writers?
GF: I've talked to so many writers who want to write year-round, who want to finish their novels after National Novel Writing Month, but it can be challenging to keep writing. I think it can be a little like a New Year's resolution. People buy gym memberships in January and show up to exercise for a month or two, but then it's tough to keep going regularly the rest of the year.
I want people to prioritize creativity and develop a creative mindset so that they're not just creative in November, but every day of their lives. Creative on the page—and beyond the page. The book offers 52 different angles on creativity, so I hope people will read an essay a week and work to develop a creative habit.
TBD: What were some of the joys, and some of the pains, of putting this book together, finding a publisher, and getting it out into the world?
GF: I'd never written a nonfiction book proposal, so that was a learning experience. I didn't realize how involved the proposal would be. It was practically like writing the book itself—which was a blessing once I actually started writing the book. Fortunately, my agent, Lindsay Edgecombe, was a fantastic and generous guide.
Other than that, it was a great experience. I was fortunate to find a home for the book at Chronicle Books, which is the perfect publisher for it, and then I also had the perfect editor for it in Wynn Rankin. I hope the experience hasn't spoiled me for upcoming book projects.
TBD: We give pep talks to writers all the time. What are some dos and don'ts of this very precarious activity?
GF: The interesting thing about being a writer is how intrinsically challenging it is, no matter if you're a beginner or a seasoned pro. The anguish of self-doubt is always looming. The difficulty of making your ideas come alive through your words never ends. There are so many how-to-write books that deal with the nuts and bolts of craft, but the thing that matters in the end is sitting down to write, believing in yourself, taking creative risks, and writing your story.
That's easier said than done, of course. Every writer, especially when finishing a long work like a novel, goes through cycles of despair. We all need to be reminded of why we're doing this crazy activity of making art, putting our voice into the world. It's easy to forget what a gift it is. It's easy to forget that we need to constantly nourish our creative spirits.
TBD: What are you doing to promote and market the book?
GF: So many things. It's been great to write articles on different creativity topics related to the book for publications such as Poets & Writers, Writer's Digest, and The Writer. I've been on a lot of podcasts and radio shows, which have been really fun. And then I'm doing bookstore events, tweet chats, presentations at colleges and companies, and then speeches at writing and publishing conferences.
My favorite part of my job is talking to people about their writing, and promoting this book has deepened those conversations, so I love it.
TBD: How did you learn to be a writer?
GF: I learned how to be a writer mainly by writing. I unfortunately didn't have a superhero teacher who mentored me along the way. I've read many writing guides and how-to books. I've taken writing workshops and even have a masters in creative writing. But I've learned most about writing just by showing up to write regularly, being in conversation with my favorite writers' books, and experimenting in different forms.
TBD: You've been running National Novel Writing Month (NaNoWriMo) for a few years now. What have you learned from rubbing elbows, and various other body parts, with all those writers?
GF: I've learned so much from the NaNoWriMo writing community. We writers tend to be solitary creatures, or that is how we often think of ourselves. And it's true, a lot of writing tends to happen in solitude. But if you trace the history of literature, you realize how it takes a veritable village to write a book. Think of Bloomsbury, Paris in the '20s, the Inklings, the Beatniks. The writers in those communities created each other as they were creating themselves.
Frissons of creativity tend to happen with others. When you engage with other writers, you're naturally combining an assortment of different concepts, elaborating and modifying each other's thoughts. Meeting regularly with others to write or get feedback is important, and not just for your creativity— it also keeps you accountable.
The NaNoWriMo writing community is such a wondrous playground of ideas. It's so spirited, so encouraging, so generous. It's not only made me a better writer, it's made me a better person.
TBD: We hate to ask you this, but since your book is about writing, we kind of have to ask. What advice do you have for writers?
GF: Sit down. Try to remember the first story you wrote, the glee you took in exploring your imagination on the page. Hold onto the feeling of that gift and write. Write your story, your way—as if no one is going to read it but you. Write some more. And then keep writing, never doubting that the world needs your story.
Grant Faulkner is the Executive Director of National Novel Writing Month and the co-founder of 100 Word Story. His stories have appeared in dozens of literary magazines, including Tin House, The Southwest Review, and The Los Angeles Review. His essays on writing have been published in The New York Times, Poets & Writers, Writer's Digest, and The Writer. He recently published Pep Talks for Writers: 52 Insights and Prompts to Boost Your Creative Mojo with Chronicle Books. He's also published a collection of one hundred 100-word stories, Fissures, two of which are included in Best Small Fictions 2016. Learn more at www.grantfaulkner.com.
We first met Tamim Ansary many years ago through an intern who went to the same college as David and Tamim. David attended the San Francisco Writers Workshop, which Tamim ran for many years, and was startled again and again by how smart, kind and wise Mr. Ansary is. Having been a professional writer for four decades and taught hundreds of writers in general, and memoirists in particular, David thought he would pick Tamim's brain about writing, publishing and storytelling, in anticipation of his new memoir Road Trips.
Read the interview on the Huffington Post.
The Book Doctors: Tell us about your new book, what inspired it, and what were some of the joys and difficulties of writing it?
TA: This book started out as an anecdote I wanted to tell my sister about a time I drove across the country in a cheap car with just enough money to cover gas. The crux was, I got caught in a blizzard. But when I started telling the tale, it turned out that it wasn't enough to talk about the blizzard or the cheap car, I had to include why I was on that journey and what led to it. By the time I was done—hours later (my sister was patient, bless her heart)—I found myself obsessed with the idea that every journey is an odyssey if you consider it as a whole, especially if the destination is far away and difficult to reach, and you include what led to leaving and what came of having gone. So I decided to pick three iconic journeys and write each one up from start to finish in a single sitting, and that way produce a book in, you know, three nights. That was 12 years ago. I just finished. Ah well. The journeys in Road Trips all took place in the late '60s, early '70s. I was a newbie in America, then, coming of age at a remarkable moment in history. The book isn't about history; it's a personal story about coming of age. The '60s was just the context. I have to say, though, now that I've finished the book, it feels strangely relevant to right now. I mean, here we stand, at the threshold of the Age of Trump and it's important, I think, to remember that there was another time so totally unlike this one. To recover that memory.
TBD: As someone who has written and taught memoirs, why do you think people are so drawn to reading about other people's pain and misery?
TA: Is a memoir necessarily about pain and misery? Not sure I agree with that. Road Trips has some pain and misery in it, sure, but it also has humor, adventure, romance, pratfalls, pompous philosophical rumination–anything that might turn up in life. Because everything does. The pain and misery genre of memoir taps the impulse that makes us slow down to gawk at car accidents. And there's a place for that. Mos'def. Memoirs like that can draw us into empathy with experiences we ourselves will never have to endure. That could be me, you think. But it can work the other way too. It can give you a glad sense of separation from experiences you'll never have. Thank God, that's not me. The kind of memoir that interests me is today's version of the storytelling our species did 40,000 years ago, when we were little bands of hunter-gatherers huddled around our fires. That kind of memoir stokes our sense of human interconnection because it's not just the people who were raised by wolves who have stories. We all have stories. In fact, we all are stories. When we hear one another's stories, if they're well-told, we experience the story-like quality of our own lives.
TBD: Why did you decide to start your own publishing company? What are some of the challenges involved in making your own book, and then actually selling it to readers?
TA: The publishing company you're referring to is Kajakai Press, and it came out of a grant I wrote seven years ago, funded by the Christenson Fund. I proposed to help young Afghan-Americans write about their lives, because here was a generation of young people who felt they had nothing to say. They were growing up in the shadow of their parents' catastrophe, the holocaust in Afghanistan. Their parents had incredibly dramatic experiences to recount–imprisonment, torture, bombs, abandoning all they owned, running for their lives. Their children? They felt alienated in high school. Big deal! But my premise was, they had stories too, these children. The loneliness of living in the cracks—that's a story. Growing up in the shadow of a catastrophe and feeling like you have no story—that's a story. So I did the project, we got some great stuff, and I set up Kajakai Press to publish their work as Snapshots: This Afghan-American Life.
We sold out our print run and let the book go out of print but now, years later, I look at all the people who go through my memoir writing workshops and I feel like I want to help some of them—not all of them but some of them—get their stories to an audience. Because the writers I want to publish do have an audience. There are people out there who want to hear them. What they don't have is a mass audience. And traditional publishers, unfortunately, can't publish for many niche audiences—increasingly less so. Fortunately, technology has opened up new vistas with print-on-demand publishing that individual writers or small concerns like mine can access through Createspace, Nook Press, and others.
Distribution is the big problem, though. People often tell me they won't order a book from Amazon, they'll only buy books at a bookstore because they want to side with the little guy. I heartily endorse this position. Bookstores and books by traditional publishers offer something vital to the reading public, and that system must not be allowed to perish. But individual authors and imprints like mine are even littler guys. The only way this new niche-audience publishing can survive is for alternative distribution mechanisms to form, and that'll only happen if readers open up to these alternative systems. Ordering online is going to be part of that. So it's a process. We have to keep exploring, we have to keep opening up alternatives channels between writers and readers.
TBD: Tell us about your Memoir Pool project.
TA: Last year, I decided to start a website dedicated to the art of telling real life stories. Every week (except when circumstances intrude—like this presidential election) I publish a new story, by me or by someone else. As I said, I'm interested in the stories-told-around-a-campfire kind of memoir and with Memoir Pool I hope to help develop and promote that kind of memoir. Here, the premium is not what happened but what the writer made of it and how he or she told the story. So the stories at Memoir Pool might be about anything. There's one by Colleen McKee, for example, about her mother giving out 59-cent pads of paper when she worked at "a private insane asylum" in Missouri. There's another by Rick Schmidt about getting a really good deal on a sandwich thirty years ago. If those don't sound like stories to you, look them up at www.memoirpool.com. You might change your mind.
TBD: What were some of your favorite books as a kid, and why? What are you reading right now?
TA: As a kid I liked big 19th century European novels—Dostoevsky, Tolstoy, Turgenev. Elliot and Stendhal. I consumed Dickens and Melville. The sweep! The tapestry! Today, I mainly read suspense thrillers: Lee Childs, Michael Connelly, Harlan Coban. The quicker they move, the better I like 'em. You see a trajectory here? I do. The thing is, these days, I have to do such a ton of reading for my next project, a history of the world called Ripple Effects, How We Came to Be So Interconnected and Why We're Still Fighting. You wouldn't believe how much information you have to gather when you're trying to tell the story of everything that ever happened from the big bang to the day after tomorrow. Modern literary fiction generally attracts me less than the classics used to or than crime fiction does today, although I have been recommending The Book of Strange New Things by Michael Farber to everyone who will listen.
TBD: You ran the famous San Francisco Writers Workshop for many years. What did you learn as a writer from listening to all those writers read all those words? Do you think that writers should be part of a writing group?
TA: The SFWW got started in 1946 and has met every Tuesday evening since then in some public venue. It's free and no one maintains it except whoever's in it at a given time—it's operated this way for 70 years and counting. If that's not a mystical phenomenon, I don't know what is. I ran it for 22 years, but when I stepped down someone else took the reins and it's still going strong. The great thing about that workshop is that writers flow through. It's not some single static collection. On any given evening, you see both familiar faces and new faces. I learned a lot about writing by opening my ears to the staggering variety of things people thought worth writing about and the many ways they thought to go about it. Honing in on how to make a piece work when it's not something you would have written flexes writing muscles you didn't know you had and opens you up to new directions. Plus, at this workshop, people read their work aloud to whoever's there, and I'm telling you, when you read what you've written to a group strangers and acquaintances, you can feel when you've got 'em, and when you don't. Apart from any formal critique you get. You can feel it. There's no substitute for that. So yes, I think every writer could profit from being part of a writer's group.
TBD: How is it different writing a history book than writing a book about your own history?
TA: Well, in a sense, history is memoir writ large, and memoir is history writ small. We live the lives we do because we're alive at a certain time and place within the context of a much bigger story going on. What's different about writing history, though, is that before you can start writing, you have to gather information that you didn't have before, and you have to steep yourself in those facts until you start to see the story that is in those facts. With memoir, research is a final phase. You start with memory.
TBD: You've also edited many books. What has that taught you about being a writer?
TA: One part of writing is getting your voice going and getting out of the way. You have to do that, but what you produce when you're doing that, even if you're doing it really, really well, isn't usually suitable to show to anyone except your cat. Or your dog if you want an enthusiastic response. Once you're done getting the draft out, however, you have to put your brain to work and get your heart out of the way. Editing is purely about this kind of brainwork. By editing lots of other people's work, you learn how to pick words, construct sentences of any length, brevity, or complexity, make them work, make them sing, purely on the level of diction and syntax. If you're a cabinet-maker, it's not enough to design a great piece of furniture: you have to have good tools. Language—words, sentences, paragraphs, structure—those are your tools as a writer, and those you can hone quite apart from any particular thing you want to say.
TBD: What if you've never done anything famous or important or sensational. Can such a person write a memoir?
TA: Absolutely. To me, there are really two kinds of memoir. One kind is an adjunct to the news. You hear about something of public interest, you want to hear about it from someone closer to the scene, an eyewitness maybe, a principal, even. With that kind of memoir, what you're really interested in is the news event. I wrote one of those myself. West of Kabul, East of New York was published in 2002, right after 9/11; it was about the bicultural aspect of my life, growing up in Afghanistan, growing old in America. The transition between them, I didn't really talk about. "I arrived in America, twelve years passed during which I never saw another Afghan"—that's about all I have to say about that. I skipped over those years because they weren't pertinent to the news event.
But those twelve years were a story too, and that's the one I've tried to tell in Road Trips. I was a freak in Afghanistan because my mother was the first American woman there, and when I came America, the '60s were just getting underway, and there was this whole movement of people, millions of people, who were calling themselves freaks and dropping out of American society, and I joined them, even though I wasn't part of American society. I did it to find "my people." In that I was not unique. We were all declaring ourselves freaks so we wouldn't have to feel like freaks. I had my version of a story millions of us lived through, and that's kinda the point.
The stories that matter are the ones we've all lived. Growing up, getting lost, soaring high, crashing, falling in love, falling out of love, getting dumped, breaking it off with someone—all that stuff. Building a home. Raising children. Growing old. How was that for you? That's the question. Those are the stories. The things we all go through are different for each of us, that's what makes life so fascinating.
TBD: We hate to ask you this, but what advice do you have for writers?
TA: My advice to writers is this. Talk about writing all you want, that's fine. That's what we've been doing here. But don't talk about writing as a substitute for writing. If you find writing painful, if getting the words out feels like pushing a camel through the eye of a needle—remember: that's just what writing feels like. That's how it probably felt to Flaubert and Raymond Chandler. But the aha! moments when you break through, when you nail it, when you get said exactly what you meant to say—in my experience, those are worth the struggle.
---
Afghan-American author and writing guru Tamim Ansary was born in Kabul, Afghanistan. He moved to America in 1964, attended Reed College in the late sixties, and later joined a countercultural newspaper collective called The Portland Scribe. Ansary wrote West of Kabul, East of New York, San Francisco's "One City One Book" selection for 2008, and Destiny Disrupted: A History of the World through Islamic Eyes, winner of a Northern California Book Award for nonfiction. His new book Road Trips is about three tumultuous journeys that began and ended in Portland, Oregon.
JOIN OUR NEWSLETTER TO RECEIVE MORE INTERVIEWS AND TIPS ON HOW TO GET PUBLISHED.  
Imagine Being the Writer You Are Not…Yet
We first met Cathy Salit when she had an idea for a book. As the CEO of Performance of a Lifetime, a company that helps individuals and organizations with all things related to human development, we knew she had a life-changing book on her hands. Performance Breakthrough: A Radical Approach to Success at Work can now be found in the business section of bookstores. But we think it's a book that everyone interested in becoming a better version of themselves should read, especially if you're an author without writing experience, or a writer without publicity and marketing experience. You'll see why.
Read the interview on the Huffington Post.
The Book Doctors: In your book, Performance Breakthrough, you talk about the idea that you can be who you are and who you're not at the same time. Can you explain what that means?
Cathy Salit: We human beings all have an innate ability to perform, to project, to imagine, and to play. This ability is something we are able to exercise effortlessly as children. We play mommy and daddy and different superheroes, on different planets, different animals, and so on. It's something that is not just a cute and wonderful thing about childhood; it's also a very big part of what enables children to learn and to grow. But what happens is, at a certain point in our childhood, all that playing and all that experimenting gets pushed to the wayside, and now it's time to learn and behave and to get things right. This is for a good reason, in the sense that you don't want to play and experiment with how to cross the street. But we end up minimizing the part of ourselves that can, and should, and could continue to play and experiment. We develop our identities, our personalities, and define ourselves by our profession, who we love, what we like to do. Performance Breakthrough proposes that what it means to grow–to keep learning and keep developing–is to combine who we already created ourselves to be and who we are not yet.
TBD: With a lot of authors, especially of nonfiction, the first thing they say is, "I'm not a writer." Either they've had careers that they're writing about, and that career has not been writing, or they are people who have always dreamed of writing a novel, but they have a day job, et cetera. Using the principles of Performance Breakthrough, how does one take on the role of "Writer" while thinking that you are not one?
CS: What if they don't have to own that they're a writer? What if they just pretend to be a writer and not worry about whether they really are? A helpful concept is to creatively imitate writers, and that can include learning more about what it means to be a writer. One of the many, many things that I did to put myself in the zone of being a writer was reading books about writing by writers, like Anne Lamott and Stephen King, and creatively imitating and doing what they said to do. Number two, as a performer, I'm a talker. I'm a speaker. I pretended to trust that I could just write down what I would say, and that would be enough to get started.
TBD: Today, being a writer means more than just writing. It means being a salesperson, a publicist, a marketer. Many of these jobs are completely the opposite of what most writers want to be doing. Many writers are introverted and are not comfortable in these scenarios of having to publicize and market and sell their work. We're curious about how you would talk about using the ideas in Performance Breakthrough for adopting these roles.
CS: Yeah, it's hard! I am a salesperson. I am a marketer. And I find it hard. You can think about it as a scene in a new play that you're in where some scenes are alien to you. Give yourself some lines to say. Those could include: I'm not used to speaking in public. I'm not used to doing podcasts, or being on the radio, so bear with me. You can be playful and honest about this not being your natural habitat. You don't want to do that endlessly, but it'll help make you feel more comfortable. Also, it will lower your expectations and relieve some of the pressure.
TBD: Do you have any advice for people who, like you, are translating a lifetime of work to the page?
CS: What occurs to me is the importance of voice. This might seem contradictory, but you can never stop being who you are. If you're trying to put onto the page your passion, your work, don't let the fact that you're putting words on a page and having to use a medium that is maybe not your natural habitat rob you of your voice. Find a way to still be who you are, even while you're being who you're not. It's back to our philosophy that you need to be both. You're not just being who you're not. You're being who you are, too. It's got to sound like you. It's got to feel like you. You don't have to impress anybody. One of the biggest compliments that I've gotten for my book is that people feel like they're in the room with me. Perhaps that's particularly important for my book because our work is of such an experiential nature.
Cathy Salit is the CEO of the innovative consulting and training firm Performance of a Lifetime and author of PERFORMANCE BREAKTHROUGH: A Radical Approach to Success at Work (Hachette Books). She is a speaker, facilitator, executive coach, instructional designer, and social entrepreneur. Cathy performs regularly with the musical improv comedy troupe the Proverbial Loons and, less frequently, sings jazz and R & B on any stage she can find or create. She lives in New York City.
JOIN OUR NEWSLETTER TO RECEIVE MORE INTERVIEWS AND TIPS ON HOW TO GET PUBLISHED.  
We first became aware of Lin Oliver when we presented at the annual New England Society of Children's Book Writers and Illustrators Conference. We learned she had co-founded SCBWI, and we kept hearing what a wonderful writer, great businessperson and generous human she was. So now that she's launched her new book series, The Fantastic Frame, we thought we would pick her brain about books, publishing, writers groups and how to get successfully published.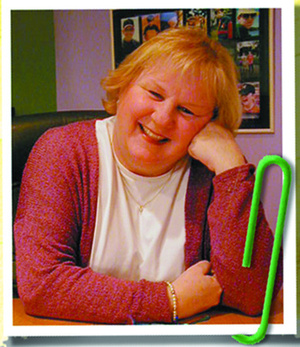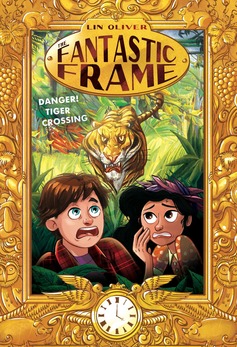 The Book Doctors: We often coach writers in marketing their work. As a writer, film producer and executive, when do you begin to think about marketing? When do you start thinking about the audience, who's going to read and love this idea?
Lin Oliver: The traditional view of the author is that we're somehow sequestered in a cabin by the lake expressing our deepest truths. There's still that general view when you talk to publishers. The advice is, "Write your best book and the audience will come to you." But that's actually a very Ivory Tower kind of view. We're all writing to express ourselves and also to reach an audience, so you have to think about who the audience is.
It helps me to imagine an actual classroom of kids or myself at that age. Because I'm writing for children, I do want to know in whose hands this is going to wind up. It's almost a creative question, but it turns into marketing real fast. When I'm conceiving a book or series, it is important for me to know, "Who am I trying to reach?" I have very specific goals in mind.
TBD: Do you feel that being in the world of Hollywood and working very closely with combining image and word has helped you as an author?
LO: Oh, a 1,000%. My training was writing television. It's not only combining images and words; it's looking at pace. You can't assume that your audience is staying with you, so you have to create a pace that is lively, moves along quickly, and has cliffhangers built in. I was writing television before people started binge-watching HBO and Netflix, so you had to actually bring people back after a commercial. You're trained to keep a good pace going and to keep them wondering. The question is, "Well, then what happens?"
The other thing that came from television is dialogue. I had to learn how to write narrative when I started writing novels because I was trained in writing dialogue. A lot of great picture books have come from people who've worked in television or animation because they've been trained that the image tells the story as much as words.
TBD: We often hear, "My book really picks up after page 25." What advice would you give to writers with this syndrome?
LO: My strategy is to write the first pages and then cut them all. Bruce Coville, who's a wonderful children's book writer, always refers to "literary throat clearing." You spend the first few chapters gearing up. The rule that we all follow is to start as close to the action as possible. The old rule is to begin on the day it's different. My rule is to begin most of the way through the day it's different. We don't have long with kids, only a few pages. They need to be engaged.
Exposition is a killer. You feel like your readers need all the information on everything, but they don't. It's so much more effective when it's natural to the scene. If you look at movies, you don't really know what's going on during the first ten minutes. You're not quite sure how it's all going to fit together, but you're willing to go with it because it's exciting.
TBD: Lots of people who are trying to get their kids' book published write books that are didactic in nature; they misunderstand what kids want to read and what publishers are looking for. They pitch their book by saying, "Here's a lesson for all you kids to learn."
LO: That never works. Anyone who's ever been a parent knows there are two surefire ways to clear a room: one is try to teach them something weighty, and the other is to reminisce. Both of those are problems with beginning writers, and neither one is the right frame of mind. This isn't about sentimentality and nostalgia, and it's not about teaching a lesson. It's about entertaining and telling a story.
Take, for example, the series I'm working on now, The Fantastic Frame. I love art history. It's enriched my life in every possible way, and it's not taught in schools. Part of my motivation was to introduce the idea that art is going to make you happy. It's going to make you richer and deeper, and it'll give you pleasure. That's not really didactic, but it's a value that I hold. And that, I think, is the difference. These stories are all adventures. The old lady next door has a frame that sucks you into a great painting. You have an adventure inside a Rousseau, a Seurat, or a Edward Hopper, but I'm not there to teach you about color theory, art history, or the role of Edward Hopper in American Realism. We're inside the painting so you can feel what it's like to be in shadow and in light. You're learning things, but you're having an adventure first. If it's not exciting and edge-of-your-seat adventuresome, then it's not going in there, regardless of how much it might have to do with art history.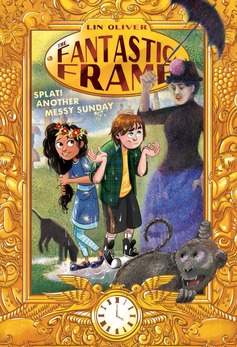 There are so many writers who focus on craft, and they actually get pretty good. They can write a good dialogue scene, or they can structure a plot so it doesn't sag in the middle, but first, they must have something to write about that they care about passionately. That's what I see is missing from a lot of people who are polishing their writing. They lose the beating heart of it. What motivated you to spend this amount of time writing those words and learning to write those words? That's not a didactic lesson, but it is a heartfelt
something
, a remnant of you that you want out in the world.
TBD: When we first published our book, The Essential Guide to Getting Your Book Published, ten years ago, we called it Putting Your Passion Into Print because we feel exactly like you do. You can write the most beautiful sentence, paragraph, chapter in the world, but if there's not a passion underneath it, why bother? Readers, viewers, and human beings respond to passion. They just do. So what's next for you?
LO: The Hank Zipzer books, which I write with Henry Winkler, are now a series on the BBC. Henry and I also wrote four books in the Ghost Buddy series, and Amazon optioned them and had us write a pilot. They didn't buy it, so it goes in the list of developed but not produced. We're just going back into that, getting the notes from 27 different people, the 'German Markets' or whatever. It's really nice to sit at your screen and write something you think is going into the hands of the right people.
Lin Oliver is a children's book author and writer-producer of television series and movies for children. With Henry Winkler, she writes the New York Times best-selling book series, Hank Zipzer: World's Best Underachiever, which has sold over 4 million copies and is a hit television series on the BBC. Their new chapter book series, Here's Hank, is also a New York Times best-seller. She is also the author of the Who Shrunk Daniel Funk quartet, Sound Bender and The Shadow Mask, adventure/science fiction middle grade novels she coauthored with Theo Baker. Her collection of poetry, the highly praised Little Poems for Tiny Ears, illustrated by Tomie dePaola, is being followed with another poetry collection, Steppin' Out: Playful Rhymes for Toddler Times. Her new chapter book series, The Fantastic Frame, debuted in April of this year from Grosset. Lin is the co-founder and Executive Director of SCBWI. Learn more at www.linoliver.com or follow Lin on Twitter (@linoliver).
JOIN OUR NEWSLETTER TO RECEIVE MORE INTERVIEWS AND TIPS ON HOW TO GET PUBLISHED. 
We first became aware of Lin Oliver when we presented at the annual New England Society of Children's Book Writers and Illustrators Conference. We learned she had co-founded SCBWI, and we kept hearing what a wonderful writer, great businessperson and generous human she was. Now that she's launched her new book series, The Fantastic Frame, we asked her how she and Stephen Mooser founded the linchpin of the children's book community.
Read the interview on the Huffington Post.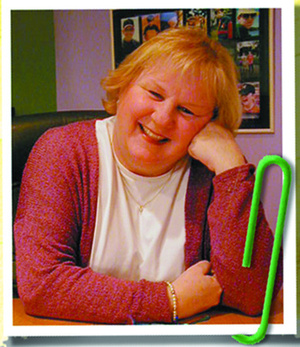 The Book Doctors: How did you go about starting the Society of Children's Book Writers and Illustrators? What was the impetus, and what do you think writers can get out of joining a group like it?
Lin Oliver: When I started the SCBWI, I was 21 years old. I started it with Steve Mooser. I won a writing contest very early in my life, just after graduating college, and the prize was to work in television. At the time, I didn't like it. That wasn't what I wanted to do, so I quit, very haughtily. My father said, "Well that's lovely, but now you're not in school, and now you don't have a job. So you'll be getting a job." I went to the state unemployment office. This was the mid-'70s, so the unemployment office meant they were finding you employment. And on the bulletin board there, it said, "CHILDREN'S BOOK WRITER WANTED." You have to believe in destiny.
It was a federally funded organization that was creating a K-6 reading series for kids. They were looking for authors to write the stories. This was during the Great Society, and there was funding for education, research-based education. You had to audition. I wrote a story, and I was selected. The other person who was selected was a guy named Steve Mooser. They put us in an office together and said, "Alright, you have a three-year contract. You're going to write 110 stories and 7 novels each." I said, "Okay, thanks so much!" After the bosses left, I turned to Steve and said, "I have no idea." And he said, "I don't either."
We thought, we'll go to a conference, or a class, or something. There were none. Being a brash kid, I said, "Well, we'll throw a conference!" I went to the Santa Monica and Beverly Hills public libraries and asked them to give me all the great children's books. I spent a month reading them, and then I wrote my 10 favorite authors. "We're having a conference in California. Would you like to come speak?" And you know what? All 10 of them wrote back. It was an early indicator of what this field is. You couldn't have written to 10 radiologists, or accountants. . .
Eight out of the 10 said, "Sure, I'd be happy to come!" And the only other two who said no were Dr. Seuss, who wrote a rejection letter in rhyme, and E.B. White, who said that he and Charlotte needed to stay in the barn. It turned out that he passed away later that year.
The ones who said yes were Sid Fleischman, Jane Yolen, Judy Blume, Tommy Depaola, and Don Freeman. They all came! And then we thought, "Well, we're having this conference, we should have an organization. That's how we formed it. We discovered what an incredible peer group it is. It was the right time because everybody was looking for a community. It's now 45 years later, and there are 25,000 members. I think it's generally acknowledged to be the linchpin of the children's book community.

TBD: There are SCBWI branches in Japan and the Netherlands. It's impressive.
LO: Everywhere. Steve and I, several years ago, were invited to come visit our chapter in Ulaanbaatar, Mongolia! We went to Beijing and took a three-day train ride across the Gobi Desert. When we got off in Ulaanbaatar, there was a group of 40 people standing there with a big sign that said, "WELCOME TO SCBWI!" It truly was a great moment in my life. SCBWI grew up with regional advisors and local coordinators, but the growth comes from the fact that people who work in this field are really looking to bond, to be a community, to unite behind kindred ideas, and to reach out to the next generation of people who are doing this.
TBD: We have been to dozens and dozens of writing conferences. The first time we came to a SCBWI conference, we were really blown away by two things. One was the sense of community that was there, from newbies to many, many published authors. The other was the level of sophistication of the people presenting–the kind of knowledge that was being passed on–and the people who showed up. Even if they were newbies, they had done their homework.
LO: It's taken all 40-some years to make those points. At first, it was always like, "How can I get an agent when my manuscript's ready?" Over years and years of training, people coming back over and over, they've learned the craft that you have to practice. One thing we've tried to stress as an organization is that when you're submitting work, you're representing the organization as well as yourself. It better be professional, and it better be submitted to the right person. We have this book on the SCBWI website called The Essential Guide to Writing For Children, and it has directories of agents, publishers, regional presses, religious presses. We try to teach everyone that you don't write something, then throw it out there like spaghetti and hope it sticks on the wall. Over the years, people have gotten to be much better writers. That doesn't mean every book you write is going to sell, but there's at least a level of professionalism. You don't submit it until it's at least there. And then you submit it to somebody who has a shot at buying it.
If you see the people who religiously come to the conferences and meetings, who are in critique groups that rework and rework, a tremendous proportion of them succeed. It cuts off years from their process. It's one of the great pleasures of my life that you see how much the organization is able to help people realize their creative impulses.
TBD: There's also this sense of generosity at SCBWI. We travel with our daughter. Our first year there, I was talking to a writer, and I look over, and I see my daughter is with Peter Reynolds. And he's showing her his book, and they became friends! I was blown away by it. Flabbergasted. Impressed.
LO: Oh it's amazing. I have three sons, and now they're in their twenties. When they grew up, they and all their friends worked for free at SCBWI. My son counts Norton Juster as one of his friends. Judy Blume came to one of their graduations. It's a very unusual group of people. I think if you start out caring about kids, it sort of eliminates 95% of the world's 'ugly' people. You might find someone you're not particularly drawn to, but you're not going to find a real dud in the crowd.
Lin Oliver is a children's book author and writer-producer of television series and movies for children. With Henry Winkler, she writes the New York Times best-selling book series, Hank Zipzer: World's Best Underachiever, which has sold over 4 million copies and is a hit television series on the BBC. Their new chapter book series, Here's Hank, is also a New York Times best-seller. She is also the author of the Who Shrunk Daniel Funk quartet, Sound Bender and The Shadow Mask, adventure/science fiction middle grade novels she coauthored with Theo Baker. Her collection of poetry, the highly praised Little Poems for Tiny Ears, illustrated by Tomie dePaola, is being followed with another poetry collection, Steppin' Out: Playful Rhymes for Toddler Times. Her new chapter book series, The Fantastic Frame, debuted in April of this year from Grosset. Lin is the co-founder and Executive Director of SCBWI. Learn more at www.linoliver.com or follow Lin on Twitter (@linoliver).
SIGN UP TO RECEIVE MORE INTERVIEWS AND TIPS ON HOW TO GET PUBLISHED. 
When we wrote our book, The Essential Guide To Getting Your Book Published, the first person we asked to interview on the subject of online marketing was Fauzia Burke. Fauzia founded the pioneering online marketing firm FSB Associates and has been figuring out how to promote books on the World Wide Web since before most publishers and authors had ever performed a Google search. She's worked with everyone from Alan Alda to Sue Grafton, promoting books across categories and genres. Her new book, Online Marketing for Busy Authors, is just the primer every writer needs to understand and make the most of online marketing today.
Read the interview on the Huffington Post.
The Book Doctors: How do you figure out who your audiences are? And how far should you reach when determining multiple audiences?
Fauzia Burke: Understanding your readers is crucial because it will help you devise the best online strategy for you. Online marketing is customized and personalized. It is essential for you to know your audience so you can serve them best. You should know their age group, gender, interests, which social media outlets they use and where they hang out online. The more you know about them, the better your marketing will be. In my book, I have a worksheet to help authors refine their audience so they can market for their readers.
Some questions include:
Is your reader male or female?
What is their age range?
What TV shows might they watch?
What are some common values or traits of your ideal readership?
Does your audience have a problem, concern or frustration that your book seeks to solve?
The identification of your ideal readers will play a major role in the quality of your online marketing plan.
TBD: How do you figure out where your audience lives online once you determine who they are?
FB: There are many sites that give you social demographics of each social media site. I use Pew Research and Sprouts Social. For example if your audience is women, you are more likely to find them on Pinterest. Younger users tend to use Instagram. Another good place to start is to look at who is already following your social media sites or visiting your website and aiming for networks that draws a similar audience. You can use Facebook Insights, Google Analytics, Twitter Analytics, etc.
TBD: Is an author website an important part of a publicity/online marketing plan?
FB: Websites are a crucial link between you and your readers. It is the one place, the hub, of all your activities. Your website is your opportunity to connect with your readers in a personal way. It is also where you have full control (unlike other social media sites) over your brand. Not having a website could be viewed as unprofessional, out-of-date, and not connected.
Despite popular belief, your website doesn't have to be expensive or complicated. You can keep it simple. WordPress is often recommended as a platform because it's author friendly, easy-to-use and easy for people to find (has good search capabilities). Keep one thing in mind: It's better not to have a website than to have an unprofessional one. If you have a website, make it good one.
TBD: Do authors have to blog?
FB: I consider blogs (like websites) the foundation of a digital strategy. Not only do blogs give authors the opportunity to stay connected with their readers, they also position the author as an expert. Blogs are also the absolute best way to drive traffic to websites. For book authors in a competitive marketplace, the need to blog couldn't be higher. Consider the time you spend blogging as an extension of your job as a writer.
Blogging is a great way to share your knowledge, test how your content resonates, and collaborate with others. While experts may disagree on how often you need to blog, consistency is the key.
TBD: Do authors have to be on social media?
FB: I think every author has to make that decision for themselves. No one should be on social media if they don't want to be or are only doing it to sell books. Social media gives authors an unprecedented opportunity to build a brand and create a community of readers. Here are some dos and don'ts that might help:
You don't have to do everything
You don't have to do the next shiny thing
Look at the data for feedback (your digital footprint) and adjust accordingly
Know your audience
Don't forget it's a privilege to talk to people
Be authentic
Go for engagement
TBD: How important are author profiles on sites like Amazon, Goodreads and LinkedIn?
FB: I think they are all important to some degree. We should all have a completed profile on each site. Every author should grab their Amazon author profile. I think Goodreads is more important for fiction writers and LinkedIn is more important for non-fiction writers.
TBD: How should an author go about setting up a blog tour?
FB: If you are doing your own publicity efforts, consider developing an ongoing dialogue and relationship with the bloggers that cover your genre and niche. Share their information and be generous. Everyone appreciates a digital nod these days. Help them before you need their help.
Once you have searched the blogs that are appropriate for your book, you can pitch them a book for review or offer to do a Q&A or to write a blog that is appropriate for their audience. If you get some responses and the editors/bloggers request the book, your pitch is working. If not, you'll have to try another pitch. Try connecting your book to something in the news or a new study. When you do get a response, pounce on it. Attention is fleeting and you don't want to wait. If the editor/blogger asks for a book or an interview, accommodate them right away.
Then in a couple of weeks, follow up and make sure they got the book and ask if there is anything you can do to help. That's the cycle. It's not difficult. It's not rocket science. However, it requires lots of time and patience. Contacts with the media are worth so much because a publicist's relationship with an editor will cut the time and boosts your chances of getting a feature. If you are willing to put in the time, you can build the same contacts and relationships within your niche.
TBD: If an author has zero experience with publicity and marketing, what is the number one piece of advice you'd give him/her to get him/her going on the right path?
FB: I wrote my book, Online Marketing for Busy Authors, for just those authors. I hope that by giving them clear advice and priorities I have made things a bit easier on them. Here's some advice:
Take heart and approach marketing with curiosity. If you are a overwhelmed by the rapidly changing world of online marketing, you are not alone. Remember all of us, experts and novices, are learning as we go. You don't have to become a social media strategist to be effective.
Fauzia Burke is the founder and president of FSB Associates, an online publicity and marketing firm specializing in creating awareness for books and authors. She's the author of Online Marketing for Busy Authors (Berrett-Koehler Publishers, April 2016). Fauzia has promoted the books of authors such as Alan Alda, Arianna Huffington, Deepak Chopra, Melissa Francis, S. C. Gwynne, Mika Brzezinski, Charles Spencer and many more. A nationally recognized speaker and online branding expert, Fauzia writes regularly for the Huffington Post. For online marketing, book publishing and social media advice, follow Fauzia on Twitter (@FauziaBurke) and Facebook (Fauzia S. Burke). For more information on the book, please visit: www.FauziaBurke.com.
JOIN OUR NEWSLETTER TO RECEIVE MORE INTERVIEWS AND TIPS ON HOW TO GET PUBLISHED. 
We first met Michael Vance Gurley when he won our Pitchapalooza (think American Idol for books) in Anderson's Bookshop (one of our favorite bookstores) in Naperville, IL. When he pitched us a book about Chicago, The Roaring Twenties, and a gay hockey player with a deep dark secret, we were hooked. We were sure it was a book. And now, lo and behold, his book The Long Season is out. So we thought we'd pick Michael's brain about his road to publication.
Read the interview on the Huffington Post.
The Book Doctors: How did you learn to be a writer?
Michael Vance Gurley: I remember specifically wanting to be a writer in the 7th grade, giving horror movie fan fiction to kids, who loved it and wanted more, meaning it was either good or twisted enough for the junior high mind. Creative writing classes helped add depth and purpose to characters and plots that didn't have a machete in them. I wrote comic books, and learned the value of research, plot design, and character development. After taking a break to work around the clock for years, I decided it was time to stop working so hard at not writing and started a novel. I didn't know how to structure it. For comics, there were templates online, so I looked there because the Internet has all the answers! Well, maybe not all, but I did some research into writing strategies for novels, like the snowflake method, which was helpful to construct an outline and character sheets. Really, the idea to write about a hockey player from the Roaring Twenties struggling to be his true self, while surrounded by all the razzmatazz of the Jazz Age and the excitement of the sports world, was so strong in my head it was like I was writing it even when I wasn't. The simple answer is I haven't learned to be a writer yet, as much as I continually learn to be one. My editor would agree!
TBD: What were some of your favorite books as a kid, and why?
MG: I loved The Adventures of Tom Sawyer and wanted to be him, seemingly able to control minds. My dad's family is from Mississippi, and after school let out, I spent summers in the South. It was like I hung up my shoes and had a Huck Finn life every summer, so I related to those guys and their wild adventuring. Horror grabbed my attention at a far too early age. I remember reading Stephen King's Misery and It all night long. I couldn't put them down. What I read most were comic books. I devoured old Batman, Green Lantern, Fantastic Four, and X-Men. My cousins and uncles gave me boxes of books to read. I vividly remember spreading them out, that wonderful four color processing smell of old comics filling the room, and reading them over and over.
TBD: What are you reading right now?
MG: I love to read and am always reading two or three things at once. I am into classics, sci-fi, YA, steampunk, and pretty much anything. Right now, I'm reading James Baldwin's Giovanni's Room. It's a deep look at the underground gay life of Paris in the 1950s. It was so courageously written, and even though it might draw harsh criticism about demonizing gay life today, it broke ground. I'm also reading Star Trek: Sight Unseen, which follows Riker after the Next Generation movies. He's such a powerful character, and he inspires me when I need to think of something commanding for a character to say. There's also an incredibly diverse cast with ridiculous tongue-twister names, which help me free my mind when world building, like I'm doing with my next book. I like to alternate classics or serious novels with fun reads, or just do both at the same time while grabbing a comic book in between.
TBD: Your novel has such a cool and unusual story; how did you come up with the idea for your book?
MG: The 1907 Kenora Thistles gave me the idea. They were a ragtag, underdog hockey team who won the Stanley Cup, back when you could just challenge the champs for a shot at the Cup without having a whole season. One of the boys, Art Ross, grew up to have the leading scorer trophy with his name on it. I was looking at a hockey history book and passed a lot of old team photos until I flipped the page to this one. Back then color photography was more rare than now, a little costly, and exposure times were longer, so people were more conscientious about their poses. They were more intentional in a portrait sense of photography, and less selfie. Their team photo displays these macho iron man athletes, some with their legs curled and draped over each other in what today would be considered an effeminate manner. One of them was not looking straight at the camera, but at another player. In a flash, I thought, what if those two players had a secret? I had to write that story. I changed the time period and location because my story had to take place on my favorite team in my city! But that photo moment is in the book. Sometimes you walk through a museum and pass a hundred paintings and barely glimpse them until you get to the one, and you just know. It was too powerful an image for me to leave uncaptioned.
TBD: What were some of the joys and pitfalls of writing your first novel?
MG: Since The Long Season is a period piece, I did quite a bit of research. I'm a history buff, which meant digging into the cost of a cab ride in the 1920s or what gay life had been like in Chicago was exciting. It actually took up quite a bit of writing time because the net is an infinite suck hole if you let it be, or a fount of information if you take the time to cross-reference. It took me six months of actual writing to get to the final moment in my book, but I feel like I had been writing it in my head for a long time before that. It would fill my mind as I did other things, thinking about what would happen if I tweaked one thing or another. Writing the outline and being able to create whatever I wanted was thrilling. I don't recall worrying too much about what to do next with a character, or having writer's block often, since I wrote such extensive outlines. I felt amazing as I wrote the last line, knowing in my soul I accomplished what I wanted with these people.
Then editing woke me back up. Most of the pitfalls happened after the first draft, with learning to let go of bad ideas or weak paragraphs when an editor or trusted friend reviewed it. It brings the phrase 'kill your darlings' to a whole new level when they are your darlings what need killing. The art of creating is great. The art of destroying so you can create anew is terrifying.
All that led me to the biggest joy: winning The Book Doctors' Pitchapalooza, a pitch contest where you get 60 seconds to win them over, in front of a crowd. Your presentation needs to be tight and powerful. They helped connect me to a great editor who shared my vision. I looked for an agent and publisher for about a year, getting rejection letters with great notes in them, while working a time-consuming job. Marketing takes so much effort. It was heartbreaking, but I believe working with my editor, Jerry Wheeler, made my novel ready to compete. The Book Doctors made an introduction to the right publisher, who has loved my work and ideas. Like my favorite band sings, "I'm standing exactly where I'm supposed to be."
TBD: How did you go about selling your book?
MG: That's the difficult thing! I thought painting the idea into the written book was so hard I had to make a life goal about it. The real work is struggling to learn the process of finding an agent or publisher, turning hundreds of pages into punchy one-liners and two-page synopses. I entered the Pitchapalooza contest at Anderson's Bookshop and won, which provided me with insight about what to do next. I also took a seminar on marketing yourself in publishing. It's a very complicated thing to do. I sent pages to countless places before someone said yes to me. Then the contract came! Although I was so excited and ready, I heeded advice and had an entertainment lawyer help out. It doesn't become smooth sailing after you get a publisher. They will market, and so will you.
I started simple by establishing a base of potential fans on Facebook by finding authors like me and groups that share my genre, and friending/joining them. I made some great connections by liking author book pages and having them like mine. I contacted many of them directly and just asked. Now my posts reach hundreds of people. I did research about blogs and review sites that would take small press books to review, and I started contacting them. I am scheduling interviews for a blog tour with some giveaways. I arranged a book release party at Anderson's Bookshop in Naperville, IL for June 15th at 7 p.m. Anderson's is the bookstore where it all started for me. I'm on the board at Youth Outlook, which runs drop-in locations and education programs for LGBT youth, and I am donating the event proceeds to them, to hopefully turn my potential success into something that benefits what I believe in. There will be press coverage. You have to have faith that the grass roots efforts will pay off in great reviews, which will drive sales.
TBD: Are you working on a new project?
MG: One of my writing goals is to challenge myself by working on vastly different projects each time. A sequel might be wonderful and would be easier to do. I even have a name for it–The Long Season: Overtime! Maybe later. My current novel is a steampunk, young adult, planned trilogy featuring LGBT main characters. I wrote some of it in comic book form back when I was self-publishing, and the interconnected world I built never left my mind. It is a much more complex plot than The Long Season and goes back further in time to the Victorian age. The research is intense, and of course, a wonderful distraction since I love history. The nice thing in speculative fiction is it is all right if I twist history to my needs even more than I deviated from known facts in The Long Season. Then I plan to swing wide to edit a first draft I've written for a children's picture book, and then I plan a coming of age novel set in private school. I want to keep writing things I want to read. I want the next box of new books I open from the publisher to fill me with the same joy The Long Season did. It might be smarter to stick to a genre and make a name like James Patterson did in crime, but even he branched out into YA and other things, and that's what I feel my path to be. Turn and face the strange! Changes.
TBD: How did working with special-needs kids influence your writing your book?
MG: The funniest work connection was when I let our COO know my novel had been signed. One of the first things he asked was whether it was about our school. I laughed because even though confidentiality is a large issue in special education, it would make an excellent book. He then reminded me in a half joking manner, that if I did, I'd be sued! I think writers put some of themselves into their work; my knowledge of how children relate to each other in times of stress, how they feel about adults in power, or when they are in need influenced how my characters relate to their worlds. Being a clinician and an educator helps me get into that headspace. The main protagonist, Brett, suffers from terrible obsessive compulsions, decades before anyone knew what OCD was or what to do about it. That came from my life of seeing so many struggle, desperate for help and a place to fit in. I want to make sure that my characters feel real to me. People that may seem unlikeable to others, or that have different methods of engaging in their environments than the norm, are what I am used to, so that's what I write. The more someone has it figured out, the less intriguing they are to me. It's all about the process of exploring problem solving, relationships, and responsibility in a world that is collapsing around you in a real way. And I think those things must come somewhat from my work, or maybe from an episode of Dawson's Creek.
TBD: What were some things you learned from working with your editor?
MG: I learned not to fear the red pen or track changes in a Word document. Feedback is your friend and lots of it does not mean there is a lack of talent. I came to grips with my story being the art form, and the grammar being the frame that holds it all together. With the grammar, I needed help. My editor is very good with not only the structure, but I learned to trust in his instincts to chop when needed. A writer writes and wants there to be a lot of it. An editor doesn't rewrite or try to change your ideas, but helps you cull what doesn't need to be there or may be detracting. My editor did research into the time period I was using to convey my story and became an expert on the anachronistic issues of writing historical fiction of the Jazz Age. My favorite note was when I tried to write the phrase, "Rain on my parade," into it and he reminded me that I was using a Streisand song from 1964. I laughed out loud and left him a comment when I sent it back saying I thought it qualified as the gayest correction in the whole book! So we had some fun with it.
TBD: We hate to ask you this, but what advice do you have for writers?
MG: Learn to write. It may sound flippant, but it is so true. I think after a few rounds of editing, we got down to the writing errors of the meat, and I grew frustrated seeing hundreds of instances of 'that' deleted. I protested, until I read the sentences out loud, hung my head, and started reading grammar guides. It sounds strange, but Mark Twain said something about replacing all the instances of 'very' with 'damn' so the editor could do with them what should be done!
It is equally as useful to point out how patience and politeness pay off. When sending your work to an agent or publisher, there is a long period of waiting afterward. When you get a contract, there's more waiting for editing windows and print dates. When I was shopping around, I received great advice from agents, and even other authors. When they came in the form of a rejection letter, the instinctive response can be one of anger and denial, but I thanked them with openness and gratitude for taking time to write anything at all. It's a small world. I can draw lines between people who have helped me and some who rejected me. I was polite in my responses and patient in my timing, and I feel that it paid off in having none of those connections snap like a twig. I wrote back and forth to some authors, asking for advice. Bart Yates and Jay Bell are two of my favorite authors and they answered a lot of questions in emails. I have more stories like that than stories when someone treated me poorly.
Michael Vance Gurley was born in a Chicago hospital that was quickly condemned and torn down. He grew up and worked in the shadow of Capone's house in a union hall, where he first discovered a love of gangsters and the Roaring Twenties. Being an avid hockey fan led him to kissing the Stanley Cup, and as an ardent traveler, he kissed the Blarney Stone, both of which are unsanitary and from which he's lucky to only have received the gift of gab. Michael has many literary interests and aspirations. He self-published One Angry Koala, a well received comic book. His poetry has been printed in the Southern Illinois University newspaper, which was a real big deal back then.
Michael has worked with special needs children for nearly twenty years. His work with young adults led to a love of YA books, but he was raised with classic horror, beat poetry, and comics. As winner of a "Pitchapalooza" author event, Michael received some helpful guidance for his first novel, The Long Season, by literary agent/authors Arielle Eckstut and David Henry Sterry, and editor Jerry Wheeler. Michael still lives in the Chicagoland area, and despite it being cliché, gets asked about gangsters whenever traveling abroad.

JOIN OUR NEWSLETTER TO RECEIVE MORE INTERVIEWS AND TIPS ON HOW TO GET PUBLISHED. 
We first met Roxanna Elden at Miami Dade College where we were teaching a class on publishing. From the second she opened her mouth (which she did frequently) it was obvious she was a published author waiting to happen. She asked so many questions. And they were good questions. She was funny, she was engaged, and she had a great idea for a book. In fact, after many trials and tribulations, she got that book published, and now she has a second book coming out. So we thought we'd check in on her and see how the process went.
To read the full interview on the Huffington Post, click here.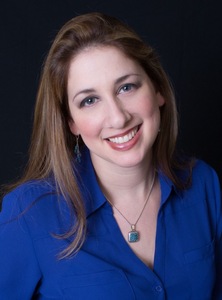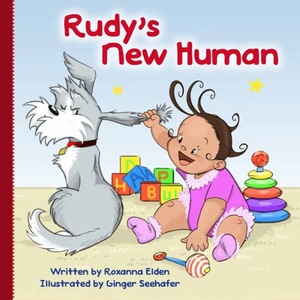 The Book Doctors: After the success of your first book, See Me After Class, what made you want to write a picture book for kids?
Roxanna Elden: The idea came from watching my dog, Rudy, as he adjusted to having a new baby human in the house. Like a lot of dogs, Rudy was the "baby" of our family before we had kids. Ever since, he's had to deal with all kinds of indignities–pulled ears, missed walks, and lots of interruptions to his couch naps. And, of course, he has had to learn to share the spotlight. A little after Rudy's first new human was born, I was suffering pangs of "pet parent guilt," and called my friend, Ginger. She already had two kids at the time, and she noted the similarities between Rudy's situation and what older siblings go through when a baby comes along. She also just happens to be one of the Chicago-land area's top illustrators. By the end of that conversation we had a book in the works.
TBD: Since your first book was nonfiction, did you have to find a new agent, develop new social media outlets, or find a new publisher?
RE: Same agent: magnificent Rita Rosenkranz. New publisher: marvelous Sky Pony Press. There is a bit of crossover from the audience of See Me After Class, because some elementary teachers have told me that they're reading the book with their students, and high school writing teachers sometimes do picture book projects. And, of course, lots of teachers are moms and dads and dog lovers. We are in the process of posting lesson materials on a popular lesson-sharing site called Teachers Pay Teachers. Despite the name of the site, everything in Rudy the Dog's "store" will be free.

TBD: Obviously your two books are in very different categories, but what did you learn from your first book that you were able to apply to this new book?
RE: The whole publishing process, from pitching the book to working with editors to looking for ways to connect with readers, was actually similar for both books. The Essential Guide to Getting Your Book Published was my road map through the process the first time, saving me years of trial and error. For this book, I reread the sections I needed to review and also ordered a copy for Ginger. The main lesson I learned from my first publishing experience is that marketing a book is (a) ongoing, and (b) unpredictable. With See Me After Class, I've done hundreds of different things over the past ten years to get the book into the hands of teachers who would love and benefit from it. These efforts ranged from epic to tiny, and the results ranged from total wash to big break. There hasn't been a recognizable pattern. For authors, if you do 100 things and only 6 pay off, the temptation is to wish you could have saved the time of doing the other 94 things. But it's important to remember that what "worked" wasn't the six lucky breaks you got. It was the fact that you tried 100 different approaches.
TBD: How did you go about getting your book deal for your new book?
RE: Our agent, Rita Rosenkranz, showed it to Jenny Pierson at Sky Pony, and she made an offer on it immediately. Having gone through the publishing process already, I knew this was pretty rare. We all had a conversation and by the end of it, Ginger and I both agreed that Sky Pony would be a great fit for the book.

TBD: How are you planning to promote and market this book?
RE: We have a website, www.rudythedog.net, where people can sign up to have Rudy send birthday cards to their favorite little humans and pet birthday cards to their pets. Also, because Rudy the canine-narrator is based on my real-life dog, we made a stamp out of Rudy's paw so he can "paw-tograph" books at book signings. We've authorized kids in six different cities to be paw-thorized paw-tograhers. They have a stamp and a notarized letter that lets them sign copies on behalf of Rudy. And I spend more time than I'd like to admit thinking of dog-related puns.
TBD: Have you learned anything about picture books from being a teacher?
RE: No one knows better than teachers how important it is to read to kids as often and as early as possible. I'm hoping that as both a teacher and children's book author, I can find creative ways to help more parents read to their children in ways that encourage a love of books and develop early reading skills. We've already put a reading guide on the website that describe some skills any adult can help kids develop, and we're working on more materials now.
TBD: What was it like working with an illustrator?
RE: In most cases, the publisher buys the book and then chooses the illustrator, so our experience is unusual, but in this case I pitched the book as a team with illustrator, Ginger Seehafer. The two of us are longtime friends–we met about 20 years ago as the only female caricature artists at a Six Flags theme park. That was the end of my career as an artist, but Ginger went on to become a top professional illustrator, doing work for big companies like Glade, Tropicana, and Hotels.com, all the way down to small companies just getting started. She had done my sample cover art when I was pitching See Me After Class, so I knew how good she was at turning verbal ideas into pictures without losing anything in translation. While discussing the book, we kicked ideas back and forth in both text and visual form until we came up with a final product. My description or text might spark an idea for Ginger, or she might send a picture that gave me an idea for a line in the book.
TBD: How did you determine how much text and how much picture would be on every page?
RE: We have a pretty good sample size of kids in the 2-6 year old age range, so for early drafts we just thought about what they would understand. Then we worked with the editors at Sky Pony, Jenny Pierson and Julie Matysik, who had experience with children's books and helped get the book into its final form.
TBD: What you want readers to take away from this book?
RE: We hope it will help older siblings adjust to having a new baby in the house–and reassure them that it's okay to have mixed feelings about sharing attention with another little human. (From what I've heard, I was horrible when my sister was born, and now we are best friends.) We also want to calm the nerves of new parents whose dogs used to be the baby of the family and who are now experiencing "pet parent guilt" as they find themselves juggling vet and pediatrician visits, dog feeding and baby feeding, and yeah… maybe have forgotten to clip the dog's nails for a while, okay?

TBD: We hate to ask you this, but what advice do you have for picture book writers?
RE: Young children read books differently than adults do. Adults form a mental picture of the action as they read the words. Kids mostly look at the pictures while someone reads the words aloud to them, so the picture has to tell part of the story. Ginger and I learned this the hard way. There was a page in the book where we had put an exclamation point over Rudy's head to show that he was surprised. In the first round of comments, the editors pointed out that punctuation marks don't mean anything to kids who can't read yet.
Roxanna Elden has been a teacher for eleven years and is the author of See Me After Class: Advice for Teachers by Teachers. Her inspiration for Rudy's New Human came from watching her dog, Rudy Elden, as he adjusted to having a new baby human in the house. She lives in Miami, Florida, with Rudy and his (now two!) little humans.
Ginger Seehafer is an illustrator who works as a commercial storyboard and
concept artist in the Chicagoland area. She studied at the American Academy of Art and started her art career as a caricature artist at Six Flags Great America. Ginger loves making art that inspires joy and creativity, especially in children who may become future artists themselves. She lives with her husband, two little humans, and two cats in Roselle, Illinois.
Rudy Elden has been a professional dog for eight years and is making his literary debut as the canine narrator of Rudy's New Human. He likes lunchmeat, cheese, long naps, and medium-length walks.
Join our newsletter to receive more interviews and tips on how to get published. 
Arielle Eckstut
,
book deal
,
Book Marketing
,
book promotion
,
Book Publishing
,
children's books
,
children's literature
,
David Henry Sterry
,
dogs
,
Ginger Seehafer
,
how to get published
,
Literary Agents
,
Picture Books
,
roxanna elden
,
Rudy's New Human
,
see me after class
,
teachers
,
the book doctors
,
the essential guide to getting your book published