Selling your First Novel, Maximizing Writers' Conferences and Making a Living While Writing
We are lucky to live in a town called Montclair, New Jersey. We had no idea when we moved here how many amazing writers would live within a stone's throw of us. One of them is Christina Baker Kline. We got to know her before her New York Times best-selling novel, Orphan Train, was published. She was at the center of the writing community in Montclair, helping writers both published and unpublished to get their foot into the door of the book biz. It often seems like a bestseller comes out of nowhere, fully formed like Athena springing from the head of Zeus. But as you'll see from our interview with Christina, a groundbreaking novel, like Rome, is not built in a day.
The Book Doctors: You were a writer for many years before you had a mega bestseller. Take us down the path of your decision to become a writer, the arc of your career, and how it led up to your most recent success.
Christina Baker Kline: I have always been a working writer, by which I mean I was a scrappy kid. I was raised by professor parents who had no money. My mother taught at a community college. When I was about 11 or 12, she put me in charge of cooking, and she put my sister Cynthia, who was about 18 months younger, in charge of laundry. She had to stand on a box to do laundry. And so we became quite self-sufficient. We also took care of our two baby sisters. We called them The Babies until they were 12. And I remember one of my sisters saying, "You have to stop calling us The Babies. We're not babies anymore."
In college, I majored in English literature. I did a Masters of Arts in literature for graduate school, and then I did an MFA. For me, as it so happened, English was a marketable degree, even though people might not think of it that way, because that's where my skills lie. My masters in English literature helped me get teaching jobs. For my MFA, I knew that I could stave off student loans for two more years, and I also wanted to write a novel, but I knew I would never be able to do it if I was working full-time. So I applied to ten programs. I got full fellowships at two, Michigan and The University of Virginia, to, as far as I was concerned, write a novel. They didn't know I was going to write a novel. MFA programs are not set up to write novels. But I was very directed. I had one shot, and then I was going to be repaying student loans and working. I wrote my first novel in two years while pretending to be writing short stories. I kind of handed in little bits and pieces and old stories.
I also was an entrepreneur, and I had a company called Writing Works, which I started with another grad student. We edited Guggenheim applications, professors' essays, and letters. Books even. Then I came to New York and continued that little company. I've always set up a life in which I was working as an editor and teaching.
I've always assumed I would have to make a living in addition to writing. I have ten books, and I've always gotten reasonable advances. I broke six-figures once in that period of all those books, but I always had high five-figure advances. Sometimes I could support myself for a year, and sometimes I couldn't. But the big picture is, I always knew that I wanted to write, and I always assumed it would also entail making a living in some other way as well. So I never expected to write a book that would mean I wouldn't have to do other jobs.
TBD: What happened to that first novel?
CBK: For my first novel, I got $7,500. It was the little engine that could, and it far surpassed my modest expectations. We sold rights in other countries. We sold film rights, first serial rights. It was a Reader's Digest Condensed Book. For $40,000, Reader's Digest bought it. That was huge because the book had earned out way before it came out. This led to a bidding war for my next novel. Of course, that's how I thought it would continue forever. But the second novel did very poorly, and I had gotten a big advance. So I sold my next novel for a reasonable amount and got myself back on track in terms of publishers not being terrified to take me on. And then my next book was much darker, more serious. That didn't do so well. My career was very up-and-down. That brings us to Orphan Train.
TBD: It's interesting that you've never really experienced full-on rejection in the way that most writers have. Despite the ups and downs, it sounds like a really nice run!
CBK: Not exactly. I have been protected a bit from rejection. But I went through one very dark period. I had this wonderful experience with my first novel. I had a lot of interest in my second novel. But the editor who bought it was a celebrity editor; she was not hands-on. She took on a lot of writers like me, paid them well because she had a big budget, and then waited to see who would rise to the top. She'd tell me she read the manuscript but didn't seem to know the story. Her assistant would call and say it was in the pipeline, and I would know it wasn't. Crazy. I had just had my third child, my second book had done poorly, and my life was kind of a shit show.
TBD: You've written many different kinds of books. Now you have a huge bestseller. Do you feel pressure to recreate Orphan Train?
CBK: As you said, all of my books are really different from each other, and they probably always will be. I don't feel constrained by the weight of Orphan Train. I feel freed by it in a way. Nobody ever thought Orphan Train was going to be a bestseller. There are these books–Eat, Pray, Love, or Water for Elephants, or The Lovely Bones–that writers publish and then have respectable careers, but they don't repeat that level of commercial success. I fully intend to be that kind of writer. I don't plan on having another one. I'm not a writer like Stephen King whose books will always be at the top of the bestseller list. And I don't feel bad about it.
Look at a writer like Claire Messud, who made a big splash with her novel The Emperor's Children. That was her big book, and she's very respected. But if you read her other novels, they are very dark and intense. It's who she is and what she does, and she's not trying to write to an audience.
My next book is quiet and interior; it's about a woman who essentially never leaves her house.
Another thing: after I handed in Orphan Train, before it came out, I called everyone I knew in publishing and asked for jobs. I thought, "I have to get a full-time job as an editor. I can't do this anymore. This book is probably just going to fail." I was editing 50 manuscripts a year and teaching. It was grueling. I had several interviews, and they all basically said, "You're too old. There's no way we're hiring you as an editorial assistant or anything else." They didn't say that, but it was clear. I thought, "What am I going to do? Just work at Starbucks or something?"
TBD: You still teach at writers' conferences. I see you're going to be at the Kauai Writers Conference in November. (So jealous!) What impresses you when you come across someone who has never been published when you're in this environment?
CBK: I was reading The New York Times on the plane yesterday, and there was this person talking about what leads to success. He said there's an equation, which is Talent + Work = Skill. Skill + Work = Success. But Big Success is when you have a vision of how what you're doing makes the world a better place. So what I guess impresses me is when they have the talent, the work ethic, the willingness to read a lot, and are willing to edit their own work–a lot of people aren't. To me, editing is the secret to writing. I edit so much, and I think it's very important. In literary stories and novels the sound and rhythm of words matter. But understand that even if you want to write a literary novel, plot and structure are incredibly important.
TBD: And on the flip side of that, what do you see people doing that's a turnoff
CBK: If people want things from me but they don't know my work, or they haven't read it and have nothing to say about it, then I'm as anonymous to them as they are to me. If I don't feel they have any particular reason for approaching me, I don't have any particular reason for helping them. But if a writer knows my work and has some kind of connection to it, I'm open to being approached. I love discovering and championing great new writing. It's one of the best things about this writing life.
TBD: We can't wait to read the next book, Christina!
Christina Baker Kline is the author of five novels. Her most recent novel, Orphan Train, has spent more than two years on the New York Times bestseller list, including five weeks at # 1, and has been published in 38 countries. More than 100 communities and colleges have chosen it as a "One Book, One Read" selection. Her other novels include The Way Life Should Be, Sweet Water, Bird in Hand, and Desire Lines. Her new novel, based on the iconic painting Christina's World by Andrew Wyeth, will be published in Winter 2017.
In addition to her five novels, Kline has written and edited five nonfiction books. She commissioned and edited two widely praised collections or original essays on the frist year of parenthood and raising young children, Child of Mine and Room to Grow, and a book on grieving, Always Too Soon. She is the coeditor, with Anne Burt, of a collection of personal essays called About Face: Women Write About What They See When They Look in the Mirror, and is co-author, with her mother, Christina Looper Baker, of a book on feminist mothers and daughters, The Conversation Begins. Her essays, articles, and reviews have appeared in The New York Times, the San Francisco Chronicle, Money, More, Psychology Today, among other places.
JOIN OUR NEWSLETTER TO RECEIVE MORE INTERVIEWS AND TIPS ON HOW TO GET PUBLISHED.  
We first met Jenise Aminoff at the New England SCBWI Conference in Springfield, Massachusetts. She wowed us with her awesome pitch at our Pitchapalooza (think American Idol for books), and we were absolutely sure that she was going to be a published author sooner rather than later. Sure enough, her new book, A Witch's Kitchen, is coming out, and we thought we would pick her brain about her road to publication.
Read the interview on the Huffington Post.
The Book Doctors: How did you learn to be a writer?
Jenise Aminoff: Yikes. There are so many ways I could answer that question. The simple answer is that I took a lot of classes. When I got to MIT, thinking I'd be a physicist or aero/astro engineer, I started taking writing classes as stress relief. Contrary to popular belief, MIT actually has a robust humanities department and an excellent writing program. At some point, I realized that I was enjoying writing much more than solving equations, so I changed majors. I have a bachelor's of science in writing, and my thesis was poetry. Go figure.
One of the classes I took was Joe Haldeman's Science Fiction Writing. He told us about the Clarion Workshop, so the fall after I graduated (and got married), I applied and got in. Clarion '95 was an incredible experience, and a lot of fantastic writers came out of it. Josh Peterson attended having just won the Writers of the Future contest. Kelly Link (a recent Pulitzer finalist) sold her first story to Asimov's during Clarion. Nalo Hopkinson (won a Campbell and a Nebula and many, many more), Lucy Snyder (just won a Stoker), and Michael Warren Lucas have all gone on to be successful novelists. Bruce Glassco wrote the incredibly popular board game Betrayal at House on the Hill.
Going from that to the MFA program at Emerson College was a huge letdown, and I quit after one semester. But I needed a job, so a friend took pity on me and got me a job as a technical writer. Funny thing: if you tell people you have a degree in writing from MIT, they immediately assume it's technical or scientific writing. Since then, I've been a technical writer, science writer, information designer, webmaster, grants writer, marketing content writer, and STEM curriculum designer.
For a long time, my fiction and poetry took a backseat to career and kids, but then a novel fell on my head. And I realized I was in trouble because I'd never studied long-form fiction, and novels are NOT just longer versions of short stories. So I found more classes to take: Odyssey Online's Fabulous Dialogue in Fantastic Fiction with Jeanne Cavelos, Writing Middle Grade/YA Novels with Holly Thompson, and Odyssey Online's Getting the Big Picture (novel revision) with Barbara Ashford.
All throughout this, I was keeping active in one way or another. I belonged to critique groups, live and online. I was a slush reader for Aboriginal Science Fiction magazine right after Clarion, and after the first Odyssey Online class, I became an editor for New Myths magazine. I ran a reading series with an open mic for nearly ten years. And I read and read and read, everything I could get my hands on about writing: Le Guin's Steering the Craft; Lawrence Block's Spider, Spin Me a Web; Don Maass's Writing the Breakout Novel; Cathy Yardley's Rock Your Plot; and of course, The Essential Guide to Getting Your Book Published. I also joined the Society for Children's Book Writers and Illustrators (SCBWI) and read their annual guide and quarterly newsletters and online articles.
TBD: What were some of your favorite books as a kid, and why?
JA: Yikes squared. How long can this article be? I'm a VORACIOUS reader.
When I was still in the children's room of the Ernie Pyle branch of the Albuquerque Public Library, I read Walter Farley (The Black Stallion), Marguerite Henry (Misty of Chincoteague), Frances Hodgson Burnett (The Secret Garden, The Little Princess). At my school library, I read all the Happy Hollisters and the Oz novels, Louisa May Alcott and Laura Ingalls Wilder. Then one day, when I was nine, I stumbled across a new book, Anne McCaffrey's Dragonflight. Yes, I know that's not a juvenile. Someone had misshelved it, I suppose. But I checked it out, read it with avid interest, brought it back, and asked if there were more.
The children's librarian looked at me. "You read this? Did you understand it?" When I nodded, she called my mother over, spoke to her briefly, then turned back to me and said, "Come with me." She led me into the adult section of the library and placed in my hands a small paperback: J.R.R Tolkien's The Fellowship of the Ring.
I owe that librarian so much, and I never even knew her name. After that, I had the run of the adult section. My mother was a mystery reader, but she also liked Ray Bradbury and introduced me to him. I started reading the entire SF section starting with the A's: Anthony, Asimov, Beagle, Bradley, Cherryh, Clarke, Donaldson, Doyle… Eventually, I looped back to juveniles and found Lloyd Alexander and Madeline L'Engle. Of these, the ones I read over and over and over were Peter Beagle's The Last Unicorn, Tolkien's Lord of the Rings, all the McCaffreys, L'Engle's A Wrinkle in Time, and, in my teen years, Windhaven by George R.R. Martin and Lisa Tuttle.
TBD: What are you reading these days?
JA: Still reading children's literature, everything my girls bring into the house, plus a lot of stuff they don't find interesting but I do. I'm currently investigating verse novels as an interesting form I'd never known about. Also adult SF, particularly Seanan McGuire, Cat Valente, N.K. Jemison, Daniel Jose Older, John Scalzi, and China Mieville. My husband is a history buff, and he hands me the well written stuff. I'm currently reading Sailing the Wine Dark Sea by Thomas Cahill. I'm also reading some basic psychology, articles on Maslow's Hierarchy of Human Needs as a framework for structuring character development. I'm working my way through Second Sight by Cheryl B. Klein. I follow several web comics religiously: xkcd, Girl Genius, Questionable Content, Mare Internum, Blindsprings, Kiwiblitz, and Phoebe and Her Unicorn.
TBD: How did you come up with the idea for your book?
JA: It fell on my head. Really. In my family, we make each other Christmas presents. Right after Thanksgiving 2013, my younger daughter asked me to write her a story with fairies and unicorns as her present. I thought, okay, sure, 10 pages or so. A couple of days later, I was watching my older daughter baking a cake. She doesn't use recipes (that's cheating), and sometimes her cakes are fabulous and sometimes they're awful, but most of the time they're okay. I thought, What if there were a young witch who just can't figure out magic but is really good at cooking? And I started writing. And writing. And the story wouldn't end. By Christmas, I had something like 50 pages written, and I knew then that it was a novel. I finished the first draft in time for her birthday in March, and it was around 50k words by then.
In A Witch's Kitchen, Millie's an apprentice witch who can't cast a successful spell but who can cook amazing meals and scrumptious desserts. Her mother's only interested in the magic, though, so Millie feels unappreciated and worthless. Millie's grandmother comes up with the clever idea of sending her to the Enchanted Forest School, where she studies magic and many other things with fairies and dragons and goblins, reconnects with her half-brother, a wizard, befriends a pixie and an elf, and starts discovering that her cooking has value, and her magic isn't so messed up as it seems. Ultimately, the novel's about not letting other people define you.
TBD: What were some of the joys and perils of writing your novel?
JA: Joys and perils is a good way to describe it. On the one hand, it was glorious. Words just kept pouring out of me in this seemingly unending stream, and the big challenge was finding time in which to write. Fortunately, my employer decided to move to a new location which would have meant a 90-minute commute for me, so I gleefully quit and focused on the novel. But I really had no idea what I was doing. It felt like navigating a maze in total darkness using only my elbows. Characters would suddenly appear out of nowhere and take over the plot, and I'd later have to ruthlessly revise them out. And because this was my first novel, every niggling little idea I'd ever had, and every moral I wanted to pass on to my girls, showed up in one form or another. And I then had to prune and prune and prune. I have determined, empirically, that I am not a pantser. All those years as a technical writer, I suppose.
TBD: How did you go about selling your book?
JA: First, I joined SCBWI and looked through their annual guide, The Book, and their lists of agents and their sample query letter. I usually attend Arisia, the largest SF convention in Boston, and it so happened that in January 2015, N.K. Jemison was doing a pitch session, so I signed up for that. I really had no idea what a pitch was, so I read her the first paragraph of my query letter, and she had some good advice for fixing that up. Her assistant gave me some comp suggestions.
Then I went to the New England SCBWI Conference in Springfield in April 2015, and I learned so much, my head nearly exploded. On the first day, I went to a query critique session with agent Kaylee Davis, and she had some very helpful advice. I was attending with my friend Dirk Tiede, who was also a first-time attendee, and he insisted I had to do the Pitchapalooza. I really didn't want to; pitching in front of a huge crowd of people I didn't know sounded absolutely terrifying, but Dirk was pitching, so I put my name in to be supportive. When you pulled my name out of that bucket, I was sitting on the floor in the back of the room, frantically revising that pitch using Davis's advice. The sheet of paper I brought up was scribbled over and scratched out and rewritten. But I pitched it, and I won. I'm still stunned by this. I'd never even seen a Pitchapalooza before.
This gave me a lot of confidence. Taking what I learned at the conference, I revised the novel again, and I started querying in June, without a whole lot of success. My manuscript buddy Dana told me about Twitter pitch parties, and I tried a few of those and got a few lukewarm responses. And then my friend Elizabeth told me about the Young Explorers' Adventure Guide, an annual anthology of science fiction written for children, mostly middle grade but also a little YA. I checked out the publisher, Dreaming Robot Press, and I noticed that they were accepting submissions for MG fantasy novels. So I sent them my query. They got back to me in early August expressing interest, and I called in my Pitchapalooza prize, a consultation with you. Thank you so much for holding my hand through that process.
Despite your and my best efforts, I never landed an agent, but I got a lot of good advice from Gay Haldeman and Jeanne Cavelos and Barbara Ashford, and I signed with Dreaming Robot Press in February 2016.
TBD: What was it like to do a Kickstarter campaign? What are some do's and don'ts that you learned?
JA: The Kickstarter campaign was wild and terrifying and huge fun, all at the same time. I'd been involved in a failed Kickstarter before, but Dreaming Robot Press had done two successful Kickstarters in the past, and I trusted them to make it work. One smart thing they did was pair me up with a more seasoned author, Susan Jane Bigelow, whose Extrahuman Union series is now being republished by The Book Smugglers Publishing. One mistake they made was setting the goal way too low, at just $850. We funded it in the first seven hours, during our Facebook launch party! After that, I think a lot of people just thought, oh, it funded, I don't need to support this, so getting more buy-in was hard.
I kept trying to come up with stretch goals. I offered to publish a companion cookbook, and we blew through that stretch goal within 24 hours. I then offered to do free school visits for every $1000 over the goal, but that was too high, and it looks like I'll only be doing one of those. During the middle slump, I got the Kickstarter posted on boingboing.net, and that same evening Susan and I were interviewed on the Sci-Fi Saturday Night podcast. All that effort netted us a total of four new supporters. But at the end, we came in at $2101, which is a pretty good feeling and some nice early publicity before publication in September.
TBD: Many writers have used pen names. In fact, David published a middle grade novel using another name, but that was because his publisher basically forced him. Why are you using one?
JA: I posted a long essay about my pen name on my Facebook author page. Here's the short form: Dianna is my middle name, and Sanchez is my mother's maiden name, so it's as much my name as Jenise Aminoff. Growing up, I never saw Hispanic names on the spines of the books I read, and I never found Hispanic characters inside those books. As a child, I never questioned this. It was obvious that science fiction/fantasy was a white thing, as so many things were then.
It wasn't until I got to college that I discovered black SF writers such as Samuel R. Delany (who was one of my Clarion instructors) and Octavia Butler. I started asking, where are all the Hispanic SF writers? I found Gabriel Garcia Marquez and Jorge Luis Borges, but that was magic realism, and I didn't really understand the distinction, why Hispanic speculative fiction needed its own little box. Thank goodness other Hispanic SF writers are starting to emerge now: Junot Diaz, Daniel Jose Older, Carmen Maria Machado.
I want my daughters to see Hispanic names on books. I want them to find Hispanic characters in books. I want other kids – white, black, Asian, whatever – to see them, too, and to understand that science fiction is for everyone.
TBD: What's next?
JA: Right now, I'm in the middle of moving, but that's starting to calm down a little, so I'm beginning to plan out my next novel. I have so many novels that have been simmering on back burners, it's been hard to decide which ones to work on next. Right now, I'm outlining a MG urban fantasy which features cross-group characters: one black, one Hispanic, and one of mixed ancestry including Anasazi. It takes place in Albuquerque and addresses issues of culture shock and adapting to new environments.
At the same time, I really want to be working on a YA novel in which a Hispanic boy gets lost in an infinitely large discount store, encountering people from all over the world who are similarly trapped. There are so many fun things I can do with this, while also channeling a creepy vibe I haven't really played with before. But this novel is much less fully developed than the MG novel, so I'll probably work on that first. And I have a long, LONG list of other novels I want to get to, not to mention sequels to A Witch's Kitchen.
TBD: We hate to ask you this, but what advice do you have for writers?
JA: Ooh, now you're playing dirty. Okay, here are the things I find myself telling people again and again.
Go easy on yourself. Life is hard and crazy, and you never know from day to day what's going to come along to sabotage your writing practice. Don't feel bad about that, because your life informs your craft, and everything you do when you're not writing is going to end up in your writing later. It's great if you have a stable enough life that you can write a set number of hours every day, but if you can't write every day, don't let the shame of having failed prevent you from writing when you do have the time.
That said, be persistent. So you didn't write today. Tomorrow, find ten minutes to jot down ideas or do character sketches. Then, when you have a luxurious hour or two for uninterrupted writing, you've got material ready to work on.
Don't write alone. Find a critique group that's supportive and dedicated, one that's not overly harsh but also doesn't pull punches, and one in which everyone is contributing more or less equally. These people are your lifeline. They will keep you sane. Critiquing their work will help you recognize what you should improve in your own writing. If you write kidlit, SCBWI has a critique group matching service you can use. If you don't, Meetup is another great place to find groups. There are lots of online groups, too. Join the Fantasy and Science Fiction Writers in America Facebook group and just ask there. And if you can't find a group that meets your needs, make one. That's what I did, pulling together a bunch of people I met at that fateful 2015 conference. I love them all; I could never have finished my novel without them.
Every first draft is terrible. Don't lose heart. That's what revision is for. I hate revising, passionately, and would rather go clean the bathroom or weed my garden. But revision is actually where things get interesting, when you pull together all the disparate threads of your story into a complex, well-woven whole. Think of revision as an endless series of do-overs. In time, you'll get it just right.
Dianna Sanchez is the not-so-secret identity of Jenise Aminoff, whose superpower is cooking with small children. She is an MIT alumna, graduate of the 1995 Clarion Workshop and Odyssey Online, active member of SCBWI, and a former editor of New Myths magazine (www.newmyths.com). Aside from 18 years as a technical and science writer, she has taught science in Boston Public Schools, developed curricula for STEM education, and taught Preschool Chef, a cooking class for children ages 3-5. Her debut novel is A Witch's Kitchen, forthcoming from Dreaming Robot Press in September 2016.
JOIN OUR NEWSLETTER TO RECEIVE MORE INTERVIEWS AND TIPS ON HOW TO GET PUBLISHED. 
A Witch's Kitchen
,
Arielle Eckstut
,
Book Publishing
,
David Henry Sterry
,
Dianna Sanchez
,
how to get published
,
Jenise Aminoff
,
kickstarter
,
middle grade books
,
New England SCBWI Conference
,
pitchapalooza
,
pitchapalooza winner
,
SCBWI
,
Society of Children's Book Writers and Illustrators
,
the book doctors
,
the essential guide to getting your book published
,
writing
,
Young adult books
Imagine Being the Writer You Are Not…Yet
We first met Cathy Salit when she had an idea for a book. As the CEO of Performance of a Lifetime, a company that helps individuals and organizations with all things related to human development, we knew she had a life-changing book on her hands. Performance Breakthrough: A Radical Approach to Success at Work can now be found in the business section of bookstores. But we think it's a book that everyone interested in becoming a better version of themselves should read, especially if you're an author without writing experience, or a writer without publicity and marketing experience. You'll see why.
Read the interview on the Huffington Post.
The Book Doctors: In your book, Performance Breakthrough, you talk about the idea that you can be who you are and who you're not at the same time. Can you explain what that means?
Cathy Salit: We human beings all have an innate ability to perform, to project, to imagine, and to play. This ability is something we are able to exercise effortlessly as children. We play mommy and daddy and different superheroes, on different planets, different animals, and so on. It's something that is not just a cute and wonderful thing about childhood; it's also a very big part of what enables children to learn and to grow. But what happens is, at a certain point in our childhood, all that playing and all that experimenting gets pushed to the wayside, and now it's time to learn and behave and to get things right. This is for a good reason, in the sense that you don't want to play and experiment with how to cross the street. But we end up minimizing the part of ourselves that can, and should, and could continue to play and experiment. We develop our identities, our personalities, and define ourselves by our profession, who we love, what we like to do. Performance Breakthrough proposes that what it means to grow–to keep learning and keep developing–is to combine who we already created ourselves to be and who we are not yet.
TBD: With a lot of authors, especially of nonfiction, the first thing they say is, "I'm not a writer." Either they've had careers that they're writing about, and that career has not been writing, or they are people who have always dreamed of writing a novel, but they have a day job, et cetera. Using the principles of Performance Breakthrough, how does one take on the role of "Writer" while thinking that you are not one?
CS: What if they don't have to own that they're a writer? What if they just pretend to be a writer and not worry about whether they really are? A helpful concept is to creatively imitate writers, and that can include learning more about what it means to be a writer. One of the many, many things that I did to put myself in the zone of being a writer was reading books about writing by writers, like Anne Lamott and Stephen King, and creatively imitating and doing what they said to do. Number two, as a performer, I'm a talker. I'm a speaker. I pretended to trust that I could just write down what I would say, and that would be enough to get started.
TBD: Today, being a writer means more than just writing. It means being a salesperson, a publicist, a marketer. Many of these jobs are completely the opposite of what most writers want to be doing. Many writers are introverted and are not comfortable in these scenarios of having to publicize and market and sell their work. We're curious about how you would talk about using the ideas in Performance Breakthrough for adopting these roles.
CS: Yeah, it's hard! I am a salesperson. I am a marketer. And I find it hard. You can think about it as a scene in a new play that you're in where some scenes are alien to you. Give yourself some lines to say. Those could include: I'm not used to speaking in public. I'm not used to doing podcasts, or being on the radio, so bear with me. You can be playful and honest about this not being your natural habitat. You don't want to do that endlessly, but it'll help make you feel more comfortable. Also, it will lower your expectations and relieve some of the pressure.
TBD: Do you have any advice for people who, like you, are translating a lifetime of work to the page?
CS: What occurs to me is the importance of voice. This might seem contradictory, but you can never stop being who you are. If you're trying to put onto the page your passion, your work, don't let the fact that you're putting words on a page and having to use a medium that is maybe not your natural habitat rob you of your voice. Find a way to still be who you are, even while you're being who you're not. It's back to our philosophy that you need to be both. You're not just being who you're not. You're being who you are, too. It's got to sound like you. It's got to feel like you. You don't have to impress anybody. One of the biggest compliments that I've gotten for my book is that people feel like they're in the room with me. Perhaps that's particularly important for my book because our work is of such an experiential nature.
Cathy Salit is the CEO of the innovative consulting and training firm Performance of a Lifetime and author of PERFORMANCE BREAKTHROUGH: A Radical Approach to Success at Work (Hachette Books). She is a speaker, facilitator, executive coach, instructional designer, and social entrepreneur. Cathy performs regularly with the musical improv comedy troupe the Proverbial Loons and, less frequently, sings jazz and R & B on any stage she can find or create. She lives in New York City.
JOIN OUR NEWSLETTER TO RECEIVE MORE INTERVIEWS AND TIPS ON HOW TO GET PUBLISHED.  
David first met Frances Stroh when he read on the same bill as her during a Litquake event in a bar in San Francisco's North Beach that stank of beer. When he found out who she was and what the book was about, it seemed weirdly appropriate. Besides being a wonderful artist and writer, Frances is also part of a family that made wildly successful and popular beer for many decades. And then all the beer money dried up. And so she became yet another version of the American Dream: family dreams of making a fortune in the beer business, family makes a fortune in the beer business, family loses a fortune in the beer business. And now she's written a memoir to prove it. Since her book, Beer Money, just came out, we thought we'd pick her brain about alcohol, money, family and writing it all down.
Read the interview on the Huffington Post.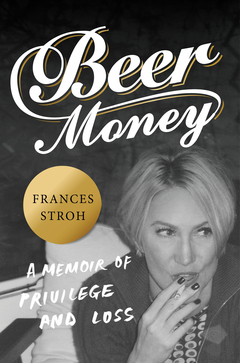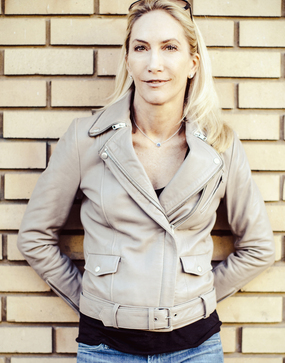 The Book Doctors: First of all, why in the name of all that is good and holy did you decide to write a memoir?
Frances Stroh: I'd been working on a novel set in the late nineties New York art world about an artist protagonist whose family had lost their wealth. It was a true work of fiction but echoed some of the themes in my own life. Deep down I knew the real book I needed to write was my own coming of age story as an artist as it related to my family's tragic decline, and the door to do this opened in 2009 when the family company announced that dividends would end because the company was broke, followed a few months later my father's sudden death. My father had appointed me as the executor of his estate and as I combed through his many collections of antique firearms, vintage cameras and guitars, and stacks of artwork, preparing them for auction, a maelstrom of memories was triggered. These memories of the complex dynamics behind the painful events in my family eventually became the book.
TBD: What books did you love when you were growing up?
FS: I devoured everything by Hemingway and Fitzgerald in high school, as well Tom Wolfe and all the Beat writers. Around that time I read a biography of Edie Sedgwick by George Plimpton that was as much about Andy Warhol and the Factory as it was about Edie, and this book hugely impacted my view of art and what it could be.
TBD: How did you learn to be a writer?
FS: In the very beginning, I studied with writers whose work I deeply respected–Tom Barbash and Julie Orringer. Their influence on my development was immense. Then it was time to just do the work, one early morning writing session at a time, followed by a late morning session, and an afternoon session. I kept reminding myself of Woody Allen's famous line, "Eighty percent of success is just showing up." In my case, this meant showing up at my desk physically and emotionally–being present.
TBD: What was your road to publication like?
FS: Surprisingly smooth. I had put in a good deal of work on the book to get it in shape, working with an excellent freelance editor–Zoë Rosenfeld–before sending out to agents. I signed on with the amazing Rob McQuilkin one week after I mailed him the manuscript. A month later we sold the book to HarperCollins at auction. I was extremely fortunate. At Harper I worked with Jennifer Barth, for whose keen eye and sensitivity I have a deep respect. From beginning to end, the publication experience has been very positive, down to all the renowned authors with whom I did my "in conversation" events on my book tour.
TBD: Did your work as a visual artist influence your writing?
FS: I explore issues of identity, point of view, and the mythologies that define us across all media, and the family video installation piece I describe in the prologue of the book was really the genesis for the memoir. The seeds for the memoir were also present in the high school application essay I describe in the book, where, as a thirteen-year-old, I write about my brother's drug bust and how it affected my family. I think the writing and the visual work influenced each other in the sense that the same themes kept coming up, no matter the medium. Writing the memoir was a way to deepen my exploration of these themes.
TBD: How did being a member of the San Francisco Writers' Grotto help you in your development as a writer?
FS: I waited to join the Grotto until I was finished with the book, and yet the support I have felt as a member of that community while bringing the book into the world has been huge. There's truly no replacement for working among and socializing with seasoned writers who have been down the road one is about to embark on. I am very grateful for the friends I have made at the Grotto and the immeasurable impact they've had on my path as a writer.
TBD: When David's first memoir, Chicken, came out, his family basically didn't speak to him for five years. Have there been any repercussions from your family about writing a story in which many of them are characters?
FS: I published a chapter of the memoir two years ago with Shebooks, a publisher of short ebooks by women writers based in San Francisco, to the applause of everyone in my immediate family. My brother told me it read like a "modern day version of The Catcher in the Rye." Since then, my mother has been a huge champion of the memoir, rallying her friends with galleys and attending many of my book tour events. The extended Stroh family, most of which are not in the book, have been quieter on the subject, but some have sent letters of praise and support and attended events as well. Overall, I feel the reception of the book has been positive.
TBD: Between the two of us, we've written, agented, publicized, and performed more memoirs than we care to remember. What were some of the joys and difficulties of taking the seemingly random events of your life and turning them into a plot with a beginning, middle and an end?
FS: I view the memoir as a love letter to my past, and a book I needed to write in order to reconcile with that past. Throughout my life the tension of one challenging event had built upon the next one with no outlet. From an early age, I was told that it wasn't okay to talk about money, family difficulties, or anything of any import. And all the while these idealized photos of the perfect American family were piling up all over our house. My father's photographs now seem haunting in the context of my truth-telling narrative, a juxtaposition in the book I view as a wonderful collaboration between my father and me. By reconstructing the past through the writing of the book I was able to reclaim many of the feelings that I'd had to push aside through the years, feelings I hadn't been able to feel at the time because the events that triggered them were too taboo to talk about, such as my brother Charlie's decline into drugs and eventual death. As I wrote the book, patterns began to form, links that connected events that had never before seemed connected–such as the simultaneous unraveling of my family, our business, and Detroit. A new kind of understanding took hold within me. I call it "strange alchemy." Only through the writing of the book did I come to see how these links were all there, all along, on a somewhat epic scale, making the story of the family, our livelihood, our hometown, and our shared destinies a kind of American story. It became something bigger than my own personal story, while at the same time it's told in a very personal voice.
TBD: Do you have any advice for writers?
FS: Find the voice that wants to tell your story. Once your narrator is there, the book will essentially write itself. All you have to do is show up at your desk, every day, and give that voice free reign. And don't think about any kind of an end goal. Following that voice, and the writing itself, is the real reward.
Frances Stroh was born in Detroit and raised in Grosse Pointe, Michigan. She received her B.A. from Duke University and her M.A. from Chelsea College of Art in London as a Fulbright Scholar. She practiced as an installation artist, exhibiting in Los Angeles, San Francisco, and London, before turning to writing. Frances is a member of the San Francisco Writers' Grotto, and her work across all media explores issues of identity, point of view, and the mythologies that define us.
JOIN OUR NEWSLETTER TO RECEIVE MORE INTERVIEWS AND TIPS ON HOW TO GET PUBLISHED. 
We first became aware of Lin Oliver when we presented at the annual New England Society of Children's Book Writers and Illustrators Conference. We learned she had co-founded SCBWI, and we kept hearing what a wonderful writer, great businessperson and generous human she was. So now that she's launched her new book series, The Fantastic Frame, we thought we would pick her brain about books, publishing, writers groups and how to get successfully published.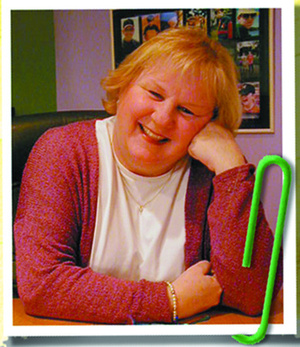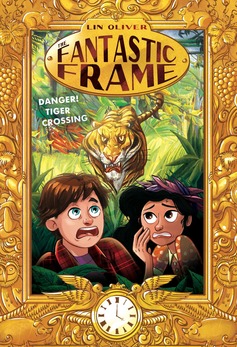 The Book Doctors: We often coach writers in marketing their work. As a writer, film producer and executive, when do you begin to think about marketing? When do you start thinking about the audience, who's going to read and love this idea?
Lin Oliver: The traditional view of the author is that we're somehow sequestered in a cabin by the lake expressing our deepest truths. There's still that general view when you talk to publishers. The advice is, "Write your best book and the audience will come to you." But that's actually a very Ivory Tower kind of view. We're all writing to express ourselves and also to reach an audience, so you have to think about who the audience is.
It helps me to imagine an actual classroom of kids or myself at that age. Because I'm writing for children, I do want to know in whose hands this is going to wind up. It's almost a creative question, but it turns into marketing real fast. When I'm conceiving a book or series, it is important for me to know, "Who am I trying to reach?" I have very specific goals in mind.
TBD: Do you feel that being in the world of Hollywood and working very closely with combining image and word has helped you as an author?
LO: Oh, a 1,000%. My training was writing television. It's not only combining images and words; it's looking at pace. You can't assume that your audience is staying with you, so you have to create a pace that is lively, moves along quickly, and has cliffhangers built in. I was writing television before people started binge-watching HBO and Netflix, so you had to actually bring people back after a commercial. You're trained to keep a good pace going and to keep them wondering. The question is, "Well, then what happens?"
The other thing that came from television is dialogue. I had to learn how to write narrative when I started writing novels because I was trained in writing dialogue. A lot of great picture books have come from people who've worked in television or animation because they've been trained that the image tells the story as much as words.
TBD: We often hear, "My book really picks up after page 25." What advice would you give to writers with this syndrome?
LO: My strategy is to write the first pages and then cut them all. Bruce Coville, who's a wonderful children's book writer, always refers to "literary throat clearing." You spend the first few chapters gearing up. The rule that we all follow is to start as close to the action as possible. The old rule is to begin on the day it's different. My rule is to begin most of the way through the day it's different. We don't have long with kids, only a few pages. They need to be engaged.
Exposition is a killer. You feel like your readers need all the information on everything, but they don't. It's so much more effective when it's natural to the scene. If you look at movies, you don't really know what's going on during the first ten minutes. You're not quite sure how it's all going to fit together, but you're willing to go with it because it's exciting.
TBD: Lots of people who are trying to get their kids' book published write books that are didactic in nature; they misunderstand what kids want to read and what publishers are looking for. They pitch their book by saying, "Here's a lesson for all you kids to learn."
LO: That never works. Anyone who's ever been a parent knows there are two surefire ways to clear a room: one is try to teach them something weighty, and the other is to reminisce. Both of those are problems with beginning writers, and neither one is the right frame of mind. This isn't about sentimentality and nostalgia, and it's not about teaching a lesson. It's about entertaining and telling a story.
Take, for example, the series I'm working on now, The Fantastic Frame. I love art history. It's enriched my life in every possible way, and it's not taught in schools. Part of my motivation was to introduce the idea that art is going to make you happy. It's going to make you richer and deeper, and it'll give you pleasure. That's not really didactic, but it's a value that I hold. And that, I think, is the difference. These stories are all adventures. The old lady next door has a frame that sucks you into a great painting. You have an adventure inside a Rousseau, a Seurat, or a Edward Hopper, but I'm not there to teach you about color theory, art history, or the role of Edward Hopper in American Realism. We're inside the painting so you can feel what it's like to be in shadow and in light. You're learning things, but you're having an adventure first. If it's not exciting and edge-of-your-seat adventuresome, then it's not going in there, regardless of how much it might have to do with art history.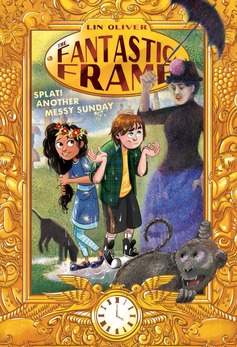 There are so many writers who focus on craft, and they actually get pretty good. They can write a good dialogue scene, or they can structure a plot so it doesn't sag in the middle, but first, they must have something to write about that they care about passionately. That's what I see is missing from a lot of people who are polishing their writing. They lose the beating heart of it. What motivated you to spend this amount of time writing those words and learning to write those words? That's not a didactic lesson, but it is a heartfelt
something
, a remnant of you that you want out in the world.
TBD: When we first published our book, The Essential Guide to Getting Your Book Published, ten years ago, we called it Putting Your Passion Into Print because we feel exactly like you do. You can write the most beautiful sentence, paragraph, chapter in the world, but if there's not a passion underneath it, why bother? Readers, viewers, and human beings respond to passion. They just do. So what's next for you?
LO: The Hank Zipzer books, which I write with Henry Winkler, are now a series on the BBC. Henry and I also wrote four books in the Ghost Buddy series, and Amazon optioned them and had us write a pilot. They didn't buy it, so it goes in the list of developed but not produced. We're just going back into that, getting the notes from 27 different people, the 'German Markets' or whatever. It's really nice to sit at your screen and write something you think is going into the hands of the right people.
Lin Oliver is a children's book author and writer-producer of television series and movies for children. With Henry Winkler, she writes the New York Times best-selling book series, Hank Zipzer: World's Best Underachiever, which has sold over 4 million copies and is a hit television series on the BBC. Their new chapter book series, Here's Hank, is also a New York Times best-seller. She is also the author of the Who Shrunk Daniel Funk quartet, Sound Bender and The Shadow Mask, adventure/science fiction middle grade novels she coauthored with Theo Baker. Her collection of poetry, the highly praised Little Poems for Tiny Ears, illustrated by Tomie dePaola, is being followed with another poetry collection, Steppin' Out: Playful Rhymes for Toddler Times. Her new chapter book series, The Fantastic Frame, debuted in April of this year from Grosset. Lin is the co-founder and Executive Director of SCBWI. Learn more at www.linoliver.com or follow Lin on Twitter (@linoliver).
JOIN OUR NEWSLETTER TO RECEIVE MORE INTERVIEWS AND TIPS ON HOW TO GET PUBLISHED. 
We met JoAnneh Nagler a few years ago. She was such a charismatic, wise, energetic evangelist for artists looking to become better business people and make better financial choices. Now that her new book, How to Be an Artist Without Losing Your Mind, Your Shirt, or Your Creative Compass, is out, we picked her brain about books, writing, art, money, and whatever else we could get out of her.
Read the interview on the Huffington Post.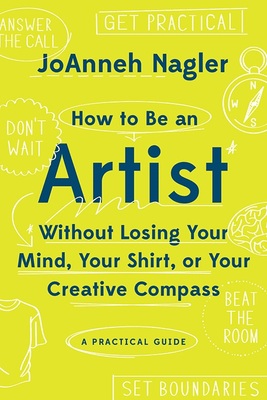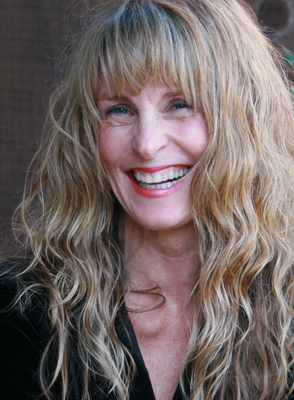 The Book Doctors: You do so many creative things in your life: writing, music, fine art. Where did that creative impulse originate?
JoAnneh Nagler: I realized I was artistic at about the age of seven. When I think about where my well of creative impulses lives inside me, I immediately think of the brilliant Dostoyevsky quote, "Beauty will save the world." I guess that's what I'm up to in my art life–to create more beauty in the world.
What's telling, though, is that when I was growing up and becoming an adult, I didn't think to value my creative gifts above my brain, or give myself permission to develop those talents so I could share them in a serious way. "Artists are poor," I was told. "They fight with their families about whether or not to do their art, and they usually end up giving it up to raise a family or get a job." That extreme thinking caused a lot of suffering in my life, until I found a way to live as an artist without losing it, quite literally.
In my book, How to Be an Artist, I use the term "artist" in the broadest sense of the word, encompassing all of the entrepreneurial stuff that creative people do. That means painters, writers, sculptors, musicians, actors, but also gallery owners, new-millennium bloggers, designers, inventors–you name it. And that's important because there are millions of us creating with ambition. We're not hobbyists.
Hence, the theme of my book: we need to give up the extreme thinking that we either have to starve or be a multi-millionaire in order to live a creative life. We need a new model of balance that helps us live a decent life and make art at the same time. That's what I'm up to in my life and in my book.
TBD: How did you first become a published author?
JN: The road to becoming published began, for me, with an act of service. I had no real ambition to write a personal finance book. I had fallen on my face with debt, and I came up with a simple, five-minute-a-day plan to live debt-free–something so easy that I could keep my head in it without checking out. I started sharing it with friends, and my best friend came to me and said, "You need to write this down. This saved my marriage." So I sat down to see if I had anything to say, and I wrote The Debt-Free Spending Plan.
Writing to be of service was the key that led me to the How to Be an Artist book: understanding that creating is unlike anything else we do in our linear timeline. It requires blocked out hours where we can explore in an undisturbed way, where we can craft something from scratch and experiment. It requires learning how to be of service to our artistry, and that means grabbing hold of a few tools we can apply simply and easily that will help us get our hands in our art.
TBD: What did you learn from your first book, The Debt-Free Spending Plan, that you were able to apply to your second book?
JN: I learned that if I'm going to offer helpful insights to readers, then I need to make them easy and practical in the real world. I want everything I offer to be workable in crazy, pressure-cooker, swirling lives. I'm essentially writing from my own failings in my books–from the stuff that I fell on my face over in art, money, time, motivation, love, crafting a life–stuff that had me face-first on the sidewalk sometimes. Now that I know how to navigate some of this stuff from having learned it the hard way, I'm hoping to offer a short-cut, a painless path for others. I'm offering easy-on-the-soul tools to help us get to fulfillment faster and with less pain than I experienced.
When I wrote The Debt-Free Spending Plan, I had no idea if anyone would publish it, so I wrote one hour a day, four days a week. I was beginning to practice what I now preach: that is, a balanced life, with a "slow, steady steps" approach to making art. That's an important point about writing non-fiction for me: I had to live the principles I was writing about, both for the debt-free book and the art book, and I had to write from a place of my frail and flawed humanity.
For instance, I loved the 1990s books on artistic process that asked me to write in a journal every day, do ramp up exercises, even do my mending when I'm blocked, but realistically, I don't have that kind of time. Most of us don't. We have day jobs and families and crazy-busy lives, and we need practical strategies to get to our art quickly or we won't get there at all.
So that's what I crafted in How to Be an Artist: tools for managing time, work ethics, motivation, balancing a day job–even money clarity–so we can get to the stuff we love right now. I figured out for myself that it's not the glory-outcomes that put me at ease when I'm pressed to create something; it's getting my hands dirty, in my art, on a day-to-day basis.
TBD: Is this a cliché, or have I really noticed that many people who devote their lives to the creative arts seem to be not very good with money?
JN: It's not a cliché. It's true. But it's not true because we artists are flawed individuals who flounder because we can't get it together long enough to address our money or our lives. The truth is, we've been schooled in completely insane and culturally-wacked ideas about what it means to live as an artist, and we instill them in both kids and adults.
We're told that if we're a "real" artist, we should be willing to starve and struggle–tanking our life, essentially–in order to make art. And that doesn't work. We're sensitive creatures, and struggling is like running too much electricity through already delicate circuits–it sucks up all of the air in the room for making art, and it ruins our life, too.
The other end of the pendulum swing is the myth that a "real artist" is someone who's had instant multi-millionaire success or has a grandmother's trust fund to live off of and doesn't need a day job. All of that is bunk.
Here's the definition of a real, working artist: a person who works on his or her creative work on a regular basis. That's it.
That's the whole premise for my book–that we can learn how to put supports under our feet, live artistically, and have a decent life–not just for now, but for years of our life.
Specifically, regarding money, we artists need simple clarity–not so we can be good little corporate citizens or work on our credit scores, but so we can buy ourselves time. Money clarity buys us time; that's the simple truth. It offers us the support we need when the call comes to go to South America for three months and teach music, or the inspiration comes to craft a 16 by 20-foot installation piece and we need to buy supplies. It allows us to answer our own artistic callings, plain and simple.
What we want to build is an artist's life. Not a flash-in-the-pan idea that we're praying is going to save us from having any more responsibilities in the outside world. So we have to give up the 'kick-starter' idea of making an instant, uber-splash and banish all of that cart-before-the-horse hype that says "do what you love and the money will follow." All we own as an artist is our labor. We have no control over how the world will receive our gifts because we are blazing a brand new trail every time we create. But that's why we do it. It's all on us for one simple reason: no one else can replicate our own, exquisite creative voice.
TBD: Why do you think we live in a society where so many creative artists are asked repeatedly to give their work away for free?
JN: I think there's an identity issue wrapped up in this question. For example, a friend of mine likes to say, "I'm a potter, and I fix cars to support myself." That's a very different definition than saying he's a mechanic and does a little pottery "on the side." And that definition affects what he charges for his work and how he approaches showing it. He is a professional potter. And he does something to support himself that he can live with. That's the framework we need to make art over time.
We need to own our identity as an artist. When we do, it tends to make sense of our life choices, our day job, our timelines, and helps us professionalize our work as well. Why do we care if our work is professionalized? Because when we take our artwork out into the light of day we get more than a chance to sell it: we get feedback. We see how it lands on other people's hearts. We see its value. We learn how to tweak and adjust and get better at expressing.
When I wrote my first music CD, I really didn't know much about song structure and I had a tendency to over-write musically. I don't think I was even aware that I was songwriting in the Americana-folk-pop tradition. By my second CD, I knew who I was writing for, and I knew how to get to the form quicker. That professionalization helped me finesse, and it guided me on how to value the product.
I had a mentor who asked me to monetize all the skills I learned songwriting, laying down tracks, co-producing, editing, supervising the mixing, and marketing that CD–meaning, I had to put down a dollar value of what those skills were worth in the outside world. And it woke me up–it was worth hundreds of thousands.
I'm saying we have to get better–and we will as more of us bring our work into the light with a solid support structure under our feet–at finding ways to pay artists, ways to earn. We are beginning to think more entrepreneurially, and as we get clear about our personal time, money, life structure and goals, we will learn the value of investing in the stuff that earns.
TBD: Follow-up: What do you advise artists do when someone keeps asking them to work for free?
JN: I do a lot of different things in my art life. I make music CDs; I paint large abstracts; I write plays, travel articles, and books. I still have things I'm dying to do: design clothes, for instance, and write novels. But I don't know which ones are going to pop. All I know is that I need to answer the call when it comes, or I quite literally start getting agitated and dissatisfied in my daily life. (I have learned this the hard way.)
What I do now is set up my life like school: a handful of hours for my day job, a handful more for my family life and health, and then I map out the rest–my "flex hours," as I like to call them–with the creative things I want to get my hands in. I never know which ones are going to earn. But if I'm supporting myself well with a day job or a situation I can live with–one that's not creating struggle or angst in my life–then I'm free to explore whatever I choose to explore, and the results can take their own course.
That doesn't mean I don't lobby for the best earning power I can command, based on my work. What it does mean is that I'm not in a rush anymore to insist that my projects instantly deliver a payoff. I don't use debt anymore, so I'm not pressed financially and I'm not desperate. I can choose whether I want to give away something to get exposure, or wait and hold back until my art pieces generate the kind of value-field I'm looking to play on.
I'll give you a great example of this approach. As I said before, I wrote my first book by writing one hour a day, four days a week, and it took me a little over a year and a half to finish it. No rush, but not that long in the scheme of things, right? I was just setting aside some time to see whether I had something I really wanted to say. I also worked a couple Sunday afternoons a month recording music, and I wrote travel articles a handful of hours a month. That sounds like I'm just crazy-motivated, since I have another job teaching yoga, too, but it really was the use of a simple tool–a time map I describe in my book–that got me into the things I wanted to explore.
Without the intense cart-before-the-horse pressure to perform that I used to put on my creative work, my projects get a normal growth arc, like a kid. We can't expect our artwork to save us in instantaneous glory, or to have the maturity of a twelve-year-old when it's only a two-year-old.
Art needs time. It's not a paved path to "success," like going to medical school or getting a computer science degree. As artists, we're building the path as we go. Yeah, it's a drag that we sometimes have to give away stuff to get exposure. But when we're supporting ourselves well already, we can choose to play in that pool–or not–depending on what our personal goals are. The point is, we're building something, and that building takes time. We have to be willing to let that growth arc happen, and the way to do that is to put steady supports under our feet while we're creating.
That's a roundabout way of answering your question, but it's the heart of it, I think. Simply put, our pleasure lives in living the life of an artist, not in the outcomes. We deserve to have that pleasure, and we can learn how to support it.
TBD: How do you personally juggle being an artist and entrepreneuse?
JN: I've had to get good at this, and it did not come easy–not by a long shot. I spent years burying my artistic gifts in business jobs, then, on the other extreme, quitting and living on my credit cards because I hated my life without art. I was a victim of the pendulum-extremes of our artist stereotypes, either by underearning and starving, or by burying my art. I was unhappy a lot and terribly frustrated because I couldn't figure out how to live with my gifts.
When I started taking the art life apart, the first thing I had to do was get a day job I could live with. That meant giving up the fast-money, "important" grant writing career (which was bringing me all kinds of grief and frustration) for a more humble yoga-teaching job, which ended up working incredibly well with my writing life. (It makes me get up from the screen and move around.) It meant I had to learn to live on less money and within my means so I could buy myself time to work on whatever I wanted to work on.
Then, with that foundation under me, I had to learn to set aside regular time for creating while having a job and a life. I use a time map that I can sketch out in five minutes, which I share in the book, which gives me moderate goals and buffer zones in case everything goes to hell and tanks my art time. I separate out the hours for creating and the hours for marketing, noting that though we're all hyped up on it, tweeting twenty times a day is not creating art. It's a different animal. I need the animal that calms me down–and that's my art.
I want to keep increasing my earning power, but I need to be content while I'm at it–to give up angst-filled jobs and pressure-cooker situations and craft a life I can live with without getting nutty or being angry.
TBD: What gives you more pleasure, to write a great song or to make a shitload of money?
JN: Both. Truly, when I make money at my artistry–even small amounts–it gives me pleasure because it's a validation of following my own guidance in the world. I'm being recognized for what I'm offering. But I can't work from an outcomes-oriented perspective. That's the point of setting aside time to craft art. I have to silence all of the outside voices–including the need to "succeed" monetarily–so I can hear the callings inside me and get them out. I have to work in both the ethereal, spiritual world of creating art and the practical, feet-on-the-ground realm of the birthing something onto the earth.
I'm not clueless though: I know that I've chosen to walk a path very divergent from what most other people walk. I'm ambitious, so even as I'm writing my "how-to" books, I see the arc of what I'm doing. I'm building a library of ways to help others with the stuff that made me fall on my face–hopefully in a very human tone with all of my failings and frailty present in the text–and my prayer is that it's giving readers shortcuts for an easier walk than mine. My painting and my music are all about finding an intuitive kind of beauty, things that are not intellectual and encourage me to feel and intuit, rather than think. In all of it, I find, I'm coming to some kind of happy acceptance with being human.
Though my ambition certainly involves earning, and sharing, what's at the heart of it is what my dear friend Mary Ellen (now about 97 years old) said to me once. She said, "See the faces of the people you're going to help, the hearts that will be lifted up from your work." That's why I do what I do. And I support it with everything I need that will keep me in it for the long haul, for a whole life of this work I love.
Cheryl Strayed said, "We are here to build our own house." I need–with all my heart–to have my house be a unique creation of my own hands, an un-replicated experience of what's inside me. Who can say why I'm wired this way–to need this expression? I don't know. All I know is that it presses on me, as if I'm pregnant with it, and I have to get it out. It's what makes me happy and content.
TBD: We hate to ask you this, but what advice do you have for writers? And what advice do you have for artists who don't want to lose their minds, shirts or creative compasses?
JN: I was the all-or-nothing girl for years: giant, swooning risks awaiting big-splash results that were supposed to lift me out of the bonds of daily life and responsibilities. I believed that if I loved my art enough I would be visited by glorious, save-me-in-a-moment success. Now I know that I have to build success, stone-by-stone, step-by-step. I have to craft the life of an artist first, support it, and then build on it, year-by-year. Since I'm an adult, I have to have a life while I'm doing it.
My advice for writers–and for all artists, really–is to stop over-expecting. To begin to apply the slow, steady steps approach to art–well supported, with permission to explore and discover and fall in love with the creative forces inside us. To live in balance, and to give ourselves the dignity of learning how. To give ourselves room to get what's in us out, bringing the beauty of our art into our own soul, and then out into the world.
Our artist's job is so clear: we are here to reflect back to the world the crazy, messy, lovely, challenging, exquisite beauty of what it is to be alive in our time.
I believe that happiness is in our own artistic moment. When we measure our success and wealth by our ability to get our hands in what we love, regularly and steadily, we are well on our way to building a heaven on earth.
JoAnneh Nagler is an author, painter, musician, and yoga teacher. She is the author of the new book How to be an Artist Without Losing Your Mind, Your Shirt or Your Creative Compass, and the Amazon Top 100 Book The Debt-Free Spending Plan. Find her at: www.AnArtistryLife.com
JOIN OUR NEWSLETTER TO RECEIVE MORE INTERVIEWS AND TIPS ON HOW TO GET PUBLISHED. 
We first became aware of Lin Oliver when we presented at the annual New England Society of Children's Book Writers and Illustrators Conference. We learned she had co-founded SCBWI, and we kept hearing what a wonderful writer, great businessperson and generous human she was. Now that she's launched her new book series, The Fantastic Frame, we asked her how she and Stephen Mooser founded the linchpin of the children's book community.
Read the interview on the Huffington Post.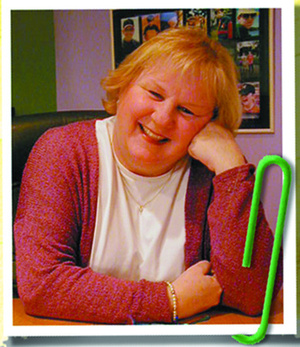 The Book Doctors: How did you go about starting the Society of Children's Book Writers and Illustrators? What was the impetus, and what do you think writers can get out of joining a group like it?
Lin Oliver: When I started the SCBWI, I was 21 years old. I started it with Steve Mooser. I won a writing contest very early in my life, just after graduating college, and the prize was to work in television. At the time, I didn't like it. That wasn't what I wanted to do, so I quit, very haughtily. My father said, "Well that's lovely, but now you're not in school, and now you don't have a job. So you'll be getting a job." I went to the state unemployment office. This was the mid-'70s, so the unemployment office meant they were finding you employment. And on the bulletin board there, it said, "CHILDREN'S BOOK WRITER WANTED." You have to believe in destiny.
It was a federally funded organization that was creating a K-6 reading series for kids. They were looking for authors to write the stories. This was during the Great Society, and there was funding for education, research-based education. You had to audition. I wrote a story, and I was selected. The other person who was selected was a guy named Steve Mooser. They put us in an office together and said, "Alright, you have a three-year contract. You're going to write 110 stories and 7 novels each." I said, "Okay, thanks so much!" After the bosses left, I turned to Steve and said, "I have no idea." And he said, "I don't either."
We thought, we'll go to a conference, or a class, or something. There were none. Being a brash kid, I said, "Well, we'll throw a conference!" I went to the Santa Monica and Beverly Hills public libraries and asked them to give me all the great children's books. I spent a month reading them, and then I wrote my 10 favorite authors. "We're having a conference in California. Would you like to come speak?" And you know what? All 10 of them wrote back. It was an early indicator of what this field is. You couldn't have written to 10 radiologists, or accountants. . .
Eight out of the 10 said, "Sure, I'd be happy to come!" And the only other two who said no were Dr. Seuss, who wrote a rejection letter in rhyme, and E.B. White, who said that he and Charlotte needed to stay in the barn. It turned out that he passed away later that year.
The ones who said yes were Sid Fleischman, Jane Yolen, Judy Blume, Tommy Depaola, and Don Freeman. They all came! And then we thought, "Well, we're having this conference, we should have an organization. That's how we formed it. We discovered what an incredible peer group it is. It was the right time because everybody was looking for a community. It's now 45 years later, and there are 25,000 members. I think it's generally acknowledged to be the linchpin of the children's book community.

TBD: There are SCBWI branches in Japan and the Netherlands. It's impressive.
LO: Everywhere. Steve and I, several years ago, were invited to come visit our chapter in Ulaanbaatar, Mongolia! We went to Beijing and took a three-day train ride across the Gobi Desert. When we got off in Ulaanbaatar, there was a group of 40 people standing there with a big sign that said, "WELCOME TO SCBWI!" It truly was a great moment in my life. SCBWI grew up with regional advisors and local coordinators, but the growth comes from the fact that people who work in this field are really looking to bond, to be a community, to unite behind kindred ideas, and to reach out to the next generation of people who are doing this.
TBD: We have been to dozens and dozens of writing conferences. The first time we came to a SCBWI conference, we were really blown away by two things. One was the sense of community that was there, from newbies to many, many published authors. The other was the level of sophistication of the people presenting–the kind of knowledge that was being passed on–and the people who showed up. Even if they were newbies, they had done their homework.
LO: It's taken all 40-some years to make those points. At first, it was always like, "How can I get an agent when my manuscript's ready?" Over years and years of training, people coming back over and over, they've learned the craft that you have to practice. One thing we've tried to stress as an organization is that when you're submitting work, you're representing the organization as well as yourself. It better be professional, and it better be submitted to the right person. We have this book on the SCBWI website called The Essential Guide to Writing For Children, and it has directories of agents, publishers, regional presses, religious presses. We try to teach everyone that you don't write something, then throw it out there like spaghetti and hope it sticks on the wall. Over the years, people have gotten to be much better writers. That doesn't mean every book you write is going to sell, but there's at least a level of professionalism. You don't submit it until it's at least there. And then you submit it to somebody who has a shot at buying it.
If you see the people who religiously come to the conferences and meetings, who are in critique groups that rework and rework, a tremendous proportion of them succeed. It cuts off years from their process. It's one of the great pleasures of my life that you see how much the organization is able to help people realize their creative impulses.
TBD: There's also this sense of generosity at SCBWI. We travel with our daughter. Our first year there, I was talking to a writer, and I look over, and I see my daughter is with Peter Reynolds. And he's showing her his book, and they became friends! I was blown away by it. Flabbergasted. Impressed.
LO: Oh it's amazing. I have three sons, and now they're in their twenties. When they grew up, they and all their friends worked for free at SCBWI. My son counts Norton Juster as one of his friends. Judy Blume came to one of their graduations. It's a very unusual group of people. I think if you start out caring about kids, it sort of eliminates 95% of the world's 'ugly' people. You might find someone you're not particularly drawn to, but you're not going to find a real dud in the crowd.
Lin Oliver is a children's book author and writer-producer of television series and movies for children. With Henry Winkler, she writes the New York Times best-selling book series, Hank Zipzer: World's Best Underachiever, which has sold over 4 million copies and is a hit television series on the BBC. Their new chapter book series, Here's Hank, is also a New York Times best-seller. She is also the author of the Who Shrunk Daniel Funk quartet, Sound Bender and The Shadow Mask, adventure/science fiction middle grade novels she coauthored with Theo Baker. Her collection of poetry, the highly praised Little Poems for Tiny Ears, illustrated by Tomie dePaola, is being followed with another poetry collection, Steppin' Out: Playful Rhymes for Toddler Times. Her new chapter book series, The Fantastic Frame, debuted in April of this year from Grosset. Lin is the co-founder and Executive Director of SCBWI. Learn more at www.linoliver.com or follow Lin on Twitter (@linoliver).
SIGN UP TO RECEIVE MORE INTERVIEWS AND TIPS ON HOW TO GET PUBLISHED. 
When we wrote our book, The Essential Guide To Getting Your Book Published, the first person we asked to interview on the subject of online marketing was Fauzia Burke. Fauzia founded the pioneering online marketing firm FSB Associates and has been figuring out how to promote books on the World Wide Web since before most publishers and authors had ever performed a Google search. She's worked with everyone from Alan Alda to Sue Grafton, promoting books across categories and genres. Her new book, Online Marketing for Busy Authors, is just the primer every writer needs to understand and make the most of online marketing today.
Read the interview on the Huffington Post.
The Book Doctors: How do you figure out who your audiences are? And how far should you reach when determining multiple audiences?
Fauzia Burke: Understanding your readers is crucial because it will help you devise the best online strategy for you. Online marketing is customized and personalized. It is essential for you to know your audience so you can serve them best. You should know their age group, gender, interests, which social media outlets they use and where they hang out online. The more you know about them, the better your marketing will be. In my book, I have a worksheet to help authors refine their audience so they can market for their readers.
Some questions include:
Is your reader male or female?
What is their age range?
What TV shows might they watch?
What are some common values or traits of your ideal readership?
Does your audience have a problem, concern or frustration that your book seeks to solve?
The identification of your ideal readers will play a major role in the quality of your online marketing plan.
TBD: How do you figure out where your audience lives online once you determine who they are?
FB: There are many sites that give you social demographics of each social media site. I use Pew Research and Sprouts Social. For example if your audience is women, you are more likely to find them on Pinterest. Younger users tend to use Instagram. Another good place to start is to look at who is already following your social media sites or visiting your website and aiming for networks that draws a similar audience. You can use Facebook Insights, Google Analytics, Twitter Analytics, etc.
TBD: Is an author website an important part of a publicity/online marketing plan?
FB: Websites are a crucial link between you and your readers. It is the one place, the hub, of all your activities. Your website is your opportunity to connect with your readers in a personal way. It is also where you have full control (unlike other social media sites) over your brand. Not having a website could be viewed as unprofessional, out-of-date, and not connected.
Despite popular belief, your website doesn't have to be expensive or complicated. You can keep it simple. WordPress is often recommended as a platform because it's author friendly, easy-to-use and easy for people to find (has good search capabilities). Keep one thing in mind: It's better not to have a website than to have an unprofessional one. If you have a website, make it good one.
TBD: Do authors have to blog?
FB: I consider blogs (like websites) the foundation of a digital strategy. Not only do blogs give authors the opportunity to stay connected with their readers, they also position the author as an expert. Blogs are also the absolute best way to drive traffic to websites. For book authors in a competitive marketplace, the need to blog couldn't be higher. Consider the time you spend blogging as an extension of your job as a writer.
Blogging is a great way to share your knowledge, test how your content resonates, and collaborate with others. While experts may disagree on how often you need to blog, consistency is the key.
TBD: Do authors have to be on social media?
FB: I think every author has to make that decision for themselves. No one should be on social media if they don't want to be or are only doing it to sell books. Social media gives authors an unprecedented opportunity to build a brand and create a community of readers. Here are some dos and don'ts that might help:
You don't have to do everything
You don't have to do the next shiny thing
Look at the data for feedback (your digital footprint) and adjust accordingly
Know your audience
Don't forget it's a privilege to talk to people
Be authentic
Go for engagement
TBD: How important are author profiles on sites like Amazon, Goodreads and LinkedIn?
FB: I think they are all important to some degree. We should all have a completed profile on each site. Every author should grab their Amazon author profile. I think Goodreads is more important for fiction writers and LinkedIn is more important for non-fiction writers.
TBD: How should an author go about setting up a blog tour?
FB: If you are doing your own publicity efforts, consider developing an ongoing dialogue and relationship with the bloggers that cover your genre and niche. Share their information and be generous. Everyone appreciates a digital nod these days. Help them before you need their help.
Once you have searched the blogs that are appropriate for your book, you can pitch them a book for review or offer to do a Q&A or to write a blog that is appropriate for their audience. If you get some responses and the editors/bloggers request the book, your pitch is working. If not, you'll have to try another pitch. Try connecting your book to something in the news or a new study. When you do get a response, pounce on it. Attention is fleeting and you don't want to wait. If the editor/blogger asks for a book or an interview, accommodate them right away.
Then in a couple of weeks, follow up and make sure they got the book and ask if there is anything you can do to help. That's the cycle. It's not difficult. It's not rocket science. However, it requires lots of time and patience. Contacts with the media are worth so much because a publicist's relationship with an editor will cut the time and boosts your chances of getting a feature. If you are willing to put in the time, you can build the same contacts and relationships within your niche.
TBD: If an author has zero experience with publicity and marketing, what is the number one piece of advice you'd give him/her to get him/her going on the right path?
FB: I wrote my book, Online Marketing for Busy Authors, for just those authors. I hope that by giving them clear advice and priorities I have made things a bit easier on them. Here's some advice:
Take heart and approach marketing with curiosity. If you are a overwhelmed by the rapidly changing world of online marketing, you are not alone. Remember all of us, experts and novices, are learning as we go. You don't have to become a social media strategist to be effective.
Fauzia Burke is the founder and president of FSB Associates, an online publicity and marketing firm specializing in creating awareness for books and authors. She's the author of Online Marketing for Busy Authors (Berrett-Koehler Publishers, April 2016). Fauzia has promoted the books of authors such as Alan Alda, Arianna Huffington, Deepak Chopra, Melissa Francis, S. C. Gwynne, Mika Brzezinski, Charles Spencer and many more. A nationally recognized speaker and online branding expert, Fauzia writes regularly for the Huffington Post. For online marketing, book publishing and social media advice, follow Fauzia on Twitter (@FauziaBurke) and Facebook (Fauzia S. Burke). For more information on the book, please visit: www.FauziaBurke.com.
JOIN OUR NEWSLETTER TO RECEIVE MORE INTERVIEWS AND TIPS ON HOW TO GET PUBLISHED. 
We first met Patricia Perry Donovan when she won our Pitchapalooza (think American Idol for books) down the shore in New Jersey, sponsored by one of our favorite bookstores, BookTowne (know and love thy local indie bookstore!). She dazzled us with her story, her presence, and her writing. Now that her book Deliver Her is out, we thought we'd pick her brain about how the heck she did it.
To read the full interview on the Huffington Post, click here.
The Book Doctors: When did you start being a writer, and how did you learn to be one?
Patricia Perry Donovan: I've always loved writing. My mother claims I was eight when I announced I would write a book. I began college with a major in languages, but when my French professor criticized my accent, I switched to journalism. It was the era of All the President's Men, and we all wanted to be the next Bob Woodward or Carl Bernstein. I always made a living as a writer, but only began writing fiction in earnest five years ago.
P.S. I had the last laugh on that college professor: In my thirties, I moved to France for several years and became fluent in the language.
TBD: What are some of your favorite books, and why?
PD: My first job as a teen was as a page (yes, my actual title) in the children's library, where I read voraciously. I have fond memories of the works of Judy Blume, Maud Hart Lovelace, Roald Dahl, and Isaac Asimov, to name a few. I would read a few pages of each book before reshelving it. In recent years, I've re-read and dissected Olive Kitteridge by Elizabeth Strout. I would love to write a novel of connected stories like that one day. Of late I've shed tears over Kristin Hannah's Nightingale and All the Light We Cannot See by Anthony Doerr, and swooned over Mary-Louise Parker's extraordinary prose in Dear Mr. You.
TBD: Why did you decide to write this particular book?
PD: Having heard about families desperate enough to resort to this type of solution for their child, I was fascinated by both circumstances that might lead to this arrangement and the sort of people (both transporter and client) involved. Also, I have family in New Hampshire, and the White Mountains seemed the perfect setting for Carl and Alex's journey.
TBD: How has being a journalist influenced your fiction writing?
PD: Working as a reporter trained me to write efficiently. It also made me a thorough researcher. For the last fifteen years, I've covered the healthcare industry, which is probably why Meg Carmody is a nurse in Deliver Her and is so knowledgeable about insurance. Healthcare is a fascinating field; there are a few topics I'd like to explore in future books.
TBD: How did you get your fiction published in literary journals?
PD: With a thick skin, and perseverance. Using a subscription database of writers' markets, I targeted smaller publications and sites with higher acceptance rates. It took a while, and a fair amount of rejection, but eventually I had some success. It's refreshing to take a break from writing a book and play around with an essay or flash fiction. Often a "darling" excised from a work in progress is the perfect starting point for a short story.
The important thing is not to give up. Just because a piece is not right for one publication doesn't mean another won't love it. Keep trying!
TBD: Tell us about your road to publication.
PD: In 2012, I entered The Book Doctors' Pitchapalooza event at BookTowne, my local bookstore. My pitch was chosen as the winning entry; the only problem was, I had written only about 25 pages of the book! The award motivated me, however; less than a year later, I delivered my manuscript to the agent assigned to read it. Although extremely generous with her feedback, she ultimately passed. I then set out to find an agent on my own, and after querying about a dozen agents, I received an offer of representation from Elisabeth Weed of The Book Group, a very hands-on agent who was determined to find a home for Deliver Her. In fall 2015, I signed a two-book deal with Lake Union Publishing.
TBD: How in Heaven's name did you manage to get 285 reviews before your book was even officially released?
PD: Deliver Her was pre-released in digital format on April 1 as an Amazon Kindle First, a program in which Amazon editors select books from next month's new releases that readers can preview early. That's why Deliver Her has close to 300 reviews in advance of its official May 1 release.
TBD: What exactly is Lake Union Publishing?
PD: Lake Union is one of about a dozen imprints under Amazon's full-service publishing arm (an arm completely separate from Kindle Direct Publishing). Lake Union specializes in contemporary and historical fiction, memoir, and popular non-fiction. My Lake Union team has championed and supported Deliver Her–and me–from day one. It's been an extremely positive experience.
TBD: What do you love most about writing fiction?
PD: The surprising directions in which your story and characters will take you if you are open to them. Initially I imagined Deliver Her as a love story between the transporter and a woman who comes to his aid. The client was just a means to get Carl to Iris. But once I began writing, the mother-daughter relationship started to drive the story. I had to let go and enjoy the ride.
TBD: What are you working on for your next project?
PD: My next novel, At Wave's End, is the story of a Manhattan chef whose estranged mother comes East after winning a Jersey Shore bed-and-breakfast in a lottery. All is not as it seems, however; in the aftermath of a hurricane, secrets about the B and B surface, threatening the inn's future and fraying the already fragile mother-daughter bonds. The anticipated publication date is August 2017.
TBD: We hate to ask you this, but what advice do you have for writers?
PD: Having come late to the fiction game, I wish I had started doing this 25 years ago. So if you are a writer and feel that tug, that story begging to be told, don't ignore it. Sit down and tell it.
That said, it's never too late. Beginning this second act in my fifties, I have a well of experience and life lessons to draw from. I hope my characters are richer for it. Now I joke that while I'll probably never suffer from writers' block, I may run out of time to write all the stories I want to tell. That's not such a terrible problem for a writer to have.
Patricia Perry Donovan is a journalist who writes about healthcare. Her fiction has appeared at The Bookends Review, Gravel Literary, Bethlehem Writers Roundtable and in other literary journals. The mother of two grown daughters, she lives at the Jersey shore with her husband. Learn more at www.patriciaperrydonovan.com
JOIN OUR NEWSLETTER TO RECEIVE MORE INTERVIEWS AND TIPS ON HOW TO GET PUBLISHED. 
We live in Montclair, New Jersey. John Dufresne lives in southern Florida. So naturally, we met him at the South Dakota Festival of Books. We were sitting next to him waiting for people to show up to sign our books. Let's just say there wasn't a huge line. Normally, this would really be a downer, but this time we realized it was good luck because we got the chance to talk with John.
John has had a long and distinguished career as a writer. He also teaches writing. Now that his new book, I Don't Like Where This Is Going, is out, we picked his brain about writing, books, publishing, and life.
To read the full interview on the Huffington Post, click here.
The Book Doctors: When did you first start becoming a writer, and how did you learn to be one?
John Dufresne: I was a storyteller first, even if I didn't know I was. My father told me a bedtime story every night. Fairy tales. Only I thought he made them up because he had no book. I thought he invented wolves. He may be why I loved stories and wanted to make up my own. I had a couple of narratives going when I was seven or eight or so in which I was the central character. They both took place in my neighborhood. In one I was the leader of a band of good guys with white hats and spirited horses. Cowboys on Grafton Hill in Worcester, Mass. The only real horse we ever saw on the Hill was the ragman's nag, whom we loved to pat. Every night in bed I continued the story from where it ended when I had dozed off the night before. I did this for years. And during the day, I was thinking of what I would now call plot points and creating new characters. The other narrative was similar with me as a sports hero. Whenever I heard sirens, I imagined the house the fire trucks were heading for and the people trapped inside the burning house and how they would be saved. Or not.
TBD: What were some of your favorite books as a kid, and why?
JD: I grew up in a house without very many books. We did have 26-volumes of the Universal Standard Encyclopedia, bought for 99 cents a week at the A&P on Grafton Street. I read them in order, not quite thoroughly. One month every subject I talked about at the supper table began with A. Afghanistan, alligator, antbirds. With volume 13, it was everything between Idaho and Jewel Cave. I loved information, loved knowing the names of things. I didn't much like the stories we read in my grammar school, stories about kids who had horses and good fortune. I couldn't find anyone like me, someone who grew up in a housing project, in them. Then I happened on a series of books that I devoured, the Chip Hilton series for boys, written by Claire Bee. I think it was David Mamet who described drama as two outs, bottom of the ninth, man on first, 3-2 count, and your team down by one. That describes Clutch Hitter, a book in the series that illustrated to me, the little jock that I was, how exciting, compelling, and tense a story could be.
TBD: Your new book, I Don't Like Where This Is Going, is a wild, wacky ride that fits squarely into the noir tradition, but it seems to break as many rules as it follows. How did you get the idea for the book, and does writing in this genre inform how you work?
JD: I found a character I liked in a short story I wrote. I wrote the story, my first bit of crime fiction, on request. The character was Wylie Melville, a therapist and police consultant; the story was "The Timing of Unfelt Smiles," and it appeared in Miami Noir and in Best American Mystery Stories 2007. I wanted to give Wylie a much larger problem to solve and to put his life in great danger. That's what got me started, that and the long legacy of police and political corruption in South Florida, rich material to work with. Then, having done it once, I thought, I'll do it again. I liked Wiley and Bay and wondered what mayhem would follow them and where would they go. They went to Vegas so that Bay could ply his trade at the poker tables. To be honest, I hadn't read much crime fiction before I wrote crime fiction. Sherlock Holmes, of course, books my friends Les Standiford, James W. Hall, and Dennis Lehane wrote. So if I broke any rules, I may not have known what they were. I wrote the two novels like I wrote every book with the focus on characters and themes, not on plot. This is what it means to be a human being and this is how it feels.
TBD: What do you want people to take away from your novel?
JD: Before I was a writer, and before I was a house painter, I worked for a while in social service organizations, a suicide prevention hotline, like the one Wylie works at in Vegas, a youth center, a drug prevention program. So I was in touch with that difficult life that so many people have here. In America. I worked with so many people who had lost hope and others who were in terrible emotional pain. And I've never lost that feeling that we don't do enough to take care of the less fortunate. The exploitation and oppression of unfortunate people is something I'd hope the reader would think about. Daily violence is a norm here, but it's easy to look the other way. And I want the reader to care about Wylie and his friends.
TBD: What were some of the pleasures and perils of writing this book?
JD: I spoke glibly above saying how theme and character drove the novel. Plot's always been the most difficult aspect of novel writing for me. It's so damn hard. So when I wrote the first Coyote novel, I got to about 250 pages when I realized I didn't know who committed those murders in the opening chapter, and I thought, this is why the crime writers make the big money: they have to write a novel and solve a crime. Too late then to bring a bad guy with a gun onto the stage. So it was pack to page one. Same thing this time. As possible suspects entered the novel, I paid attention and watched them looking for clues. Anyone of them could have done the deed, but who really did? Wylie's no Sherlock Holmes, no consulting detective, but he is a man who pays attention. And he doesn't work alone. He has the illusionist Bay and the bedlamite Open Mike by his side.
TBD: Tell us about how you got your first book published?
JD: It was a book of short stories, and I had probably published six or seven stories in literary journals. I had a bunch of others, and I put them together as a book, and I went through one of those books Writer's Digest put out or something like that. And I looked through all of the agents looking for short story collections, and there were three.
TBD: I'm surprised there were three!
JD: I know, I know! So I wrote to the three of them, and one of them got back to me. He was very enthusiastic. I would tell anybody who is looking for an agent, make sure the agent is excited about you and your project. Not just, "I'll do it…" Because it's hard for an agent to sell a book. Especially if it's short stories. So my agent sent my book of stories around for about a year. It finally sold to Jill Bialosky at Norton, and I've been with Jill and Norton ever since. I remember my editor saying, "You're the last guy I'll ever sell a book of stories for."
TBD: Your career is interesting and highly unusual for today in terms of sticking with one publisher for each book. And it's a publisher that's independent but has real chops in this business. Not to mention the fact that you write very quirky books that are not highly commercial, mainstream, etcetera. How can other writers achieve this kind of elusive success?
JD: First of all, the best readers you're going to get are your agent and your editor. They're generous. They want your book to succeed. And they know what they're talking about. Even if you disagree with them, I always say, just do what they tell you to do. Because they know the business. I don't know anything about the business. I don't want to know; I want to write. I also say, if you write something beautiful and moving and telling, it'll get published. But it may not get published when you want it to be, or where you want it to be. The important thing for a lot of young writers is getting it published. I steer them away from self-publishing. Some of them have, and that's alright. But you want to get the imprimatur of somebody else. Somebody else who believes in you. Small presses are as good a place to be published as large presses… I mean obviously you're not getting the same money. But the money isn't like it was before. You used to be sent on book tours. Now you're lucky if they give you lunch money. The important thing is to get yourself into the game. You get your book around. You have people reading it. Just don't give up. You owe it to your characters that you love to get other people to read about them. Until you get an agent, you're going to do the business work too, and persist with it. I think in some ways publishing is more democratic than it ever was.
TBD: When we go to these conferences, there's always one person who's telling writers, "You have to be on Facebook! You have to be on Twitter! You have to have a website, blah blah blah-" And you can see the blood draining out of writers' faces.
JD: The publishers want you to do work with them, which I understand. When I did my first book of stories, I set up what I called the Motel Six tour. I told them, "Get me the books and a bookstore, and I'll drive. I'll take my wife and my kid, and we'll drive to all the bookstores." And that's what I did. And they were all really happy, because this was before social media. I printed up a fake newspaper from Louisiana Power and Light, and Norton sent it around, and got hard copies to people. It was fun. They appreciated that I was willing to do it. I still do it. Somebody just asked me to do a bookstore in Baltimore. But I'm thinking, "How much is this going to cost me?" In the old days, they put me up in beautiful hotels. Paid for everything. Now, at least for mid-list people like me, it's not happening. And I don't think it's happening too much in general anymore. I also have gotten on Facebook because Norton said to do that. A guy helped me out. My wife is good at the computer. I think that's been kind of helpful. It's a nice way to spread the news. I saw there was a good review of my new book in the Tampa Bay paper on Sunday, and I put it online. Lots of people have liked it already. They know about the book, they buy the book. Twitter I've never been on. I remember once, Carol Houck Smith (who was an editor at Norton for years) and I were sitting together by these editors, and they were all answering questions with, "You need a platform." And Carol muttered under her breath, "I don't need a goddamn platform, I need a great book!"
TBD: What are you reading now?
JD: I tend to read a lot of books at the same time. I'm reading Lee Martin's new novel Late One Night, which begins with the death of a mother and three kids in a fire that may or may not have been arson. And I started Campbell McGrath's new poetry collection, XX, in which he writes a poem for every year in the last century, in the voices of some of the century's prominent figures, like Picasso. Mao, and Elvis. Also reading Wired to Create, by Kaufman and Gregoire, and Actual Minds, Possible Worlds by Jerome Bruner. I'm loving, if not completely understanding, Lawrence M. Krauss's A Universe from Nothing and Carlo Rovelli's Seven Brief Lessons on Physics.
TBD: How does teaching fiction help or hinder you as a fiction writer?
JD: It only helps. Every reading and every discussion of a story helps me see how stories work or don't work, including my own. We're all apprentices in a craft where no one is a master–I think Hemingway said that. This is the craft so long to learn. I always feel better at the end of class than at the start. I always feel like rushing home (which is actually impossible on Biscayne Boulevard) and getting back at whatever it is I'm writing. To be honest, there are moments that I would rather be learning about my central character's secrets than reading a story about goblins with swords, but I know I'll learn something about setting a scene, let's say, in the goblin story that will be valuable to my students and to me.
TBD: We hate to ask you this, but since you actually wrote a book about how to write a novel, we feel we have to. What advice do you have for writers?
JD: Probably the advice you were expecting to hear: read and write every day. No holidays for the writer. We always find time to do the things we love. We only have to want to write as much as we want to go to the movies. And if you don't love writing and reading, do something else. It's too hard, and discipline won't bring you to the writing desk. Only love for stories will do that. Here's Faulkner on reading: "Read, read, read. Read everything — trash, classics, good and bad, and see how they do it. Just like a carpenter who works as an apprentice and studies the master. Read! You'll absorb it." And Chekhov on writing: "Write as much as you can! Write, write, write till your fingers break."
John Dufresne is the author of seven novels, including I Don't Like Where This is Going and No Regrets, Coyote. Among other honors, he has received a Guggenheim Fellowship and is a professor in the MFA program at Florida International University. He lives in Dania Beach, Florida. For more information, please visit www.johndufresne.com.
John will be joining our Pitchapalooza panel in Miami on May 7, 2016, at 2 p.m. Learn more at the Miami Herald. 
JOIN OUR NEWSLETTER TO RECEIVE MORE INTERVIEWS AND TIPS ON HOW TO GET PUBLISHED.