MONTCLAIR LITERARY FESTIVAL presents:
THE BOOK DOCTORS PITCHAPALOOZA
APRIL 1, 4:30-6:00PM, MONTCLAIR PUBLIC LIBRARY
COME PITCH YOUR BOOK!
WHAT:   Pitchapalooza is American Idol for books (only kinder and gentler). Twenty writers will be selected at random to pitch their book. Each writer gets one minute—and only one minute! Dozens of writers have gone from talented amateurs to professionally published authors as a result of participating in Pitchapalooza. At the end of Pitchapalooza, the judges will pick a winner. The winner receives an introduction to an agent or publisher appropriate for his/her book.
WHO: Arielle Eckstut and David Henry Sterry are co-founders of The Book Doctors, a company dedicated to helping authors get their books published. They are also co-authors of The Essential Guide to Getting Your Book Published: How To Write It, Sell It, and Market It… Successfully (Workman, 2010). Arielle Eckstut has been a literary agent for over 20 years at The Levine Greenberg Rostan Literary Agency. She is also the author of nine books and the co-founder of the iconic brand, LittleMissMatched. David Henry Sterry is the best-selling author of 16 books on a wide variety of subjects, including memoir, sports, YA fiction, and reference.  His first book has been translated into 10 languages and optioned by HBOl; his latest book was featured on the cover of the Sunday New York Times Book Review.  Arielle and David have taught their workshop on how to get published everywhere from Stanford University to Smith College. They have appeared everywhere from The New York Times to NPR's Morning Edition to USA Today.
Our special guests for the Montclair Literary Festival are literary agents:
Liza Dawson, Liza Dawson Associates
Joelle Delbourgo, Joelle Delbourgo Associates Literary Agency
Monica Odum, Bradford Literary Agency
HOW: At Pitchapalooza, judges will help you improve your pitch, not tell you how bad it is. Judges critique idea to style to potential in the marketplace and much, much more. Authors come away with concrete advice as well as a greater understanding of the ins and outs of the publishing industry. Whether potential authors pitch themselves or simply listen to trained professionals critique each presentation, Pitchapalooza is educational and entertaining for one and all. Pitchapalooza has been covered by The New York Times, The Washington Post, The Wall Street Journal and many other publications.
WHERE: Montclair Public Library
WHEN: April 1, 4:30-6:00 — THE ONLY PITCHAPALOOZA IN NJ IN 2017!
PRIZE: The winner receives an introduction to an agent or publisher appropriate for his/her book.
"We came to Pitchapalooza with an idea and six months later we got a book deal with a prominent publisher. We simply couldn't have done this without this opportunity and without David and Arielle. We had been working on this project for several years, on our own, and struggling without any guidance. We were really discouraged by the entire process. Winning Pitchapalooza, and working with these two really helped us focus and renew our enthusiasm in the project. And now we're going to be published authors!"
—Nura Maznavi and Ayesha Mattu, Pitchapalooza winners and authors of Love, Inshallah: The Secret Love Lives of American Muslim Woman
How do you get your book successfully published in today's ridiculously competitive marketplace? Come to The Book Doctors Master Class to find out.
WHAT: The Book Doctors Publishing Master Class
WHEN: April 2, 10am-1pm
WHERE: 11 Pine Street, Montclair, New Jersey
PRICE: $100 including copy of The Essential Guide To Getting Your Book Published
Every participant will get the chance to pitch their book idea and get it critiqued kindly and gently.  Whether you are looking to get a deal with one of the Big 5, a great independent publisher, or self-publish, your pitch is the key that unlocks the door to an agent, a publisher, and in the end, a reader. Space is limited, sign up now!
How to register
Click the Pay Now button to make a secure payment.
Here's what people are saying about The Essential Guide To Getting Your Book Published:
"A must-have for every aspiring writer."
—New York Times bestselling author, Khaled Hosseini, The Kite Runner
"I started with nothing but an idea, and then I bought this book. Soon I had an A-list agent, a near six-figure advance, and multiple TV deals in the works. Buy it and memorize it. This little tome is the quiet secret of rockstar authors."
—New York Times bestselling author Timothy Ferris, The 4-Hour Workweek: Escape 9-5, Live Anywhere, and Join the New Rich.
Arielle Eckstut and David Henry Sterry are co-founders of The Book Doctors, a company dedicated to helping authors get their books published. They are also co-authors of The Essential Guide to Getting Your Book Published: How To Write It, Sell It, and Market It… Successfully (Workman, 2010). Arielle Eckstut has been a literary agent for over 20 years at The Levine Greenberg Rostan Literary Agency. She is also the author of nine books and the co-founder of the iconic brand, LittleMissMatched. David Henry Sterry is the best-selling author of 16 books, on a wide variety of subjects, including memoir, sports, YA fiction, and reference.  His first book has been translated into 10 languages and optioned by HBO; his latest book was featured on the cover of the Sunday New York Times Book Review. Arielle and David have taught their workshop on how to get published everywhere from Stanford University to Smith College. They have appeared from The New York Times to NPR's Morning Edition to USA Today.
Update: This promo has expired. Join our mailing list to learn about future discounts and receive free information about how to get successfully published.
---
Congratulations NaNoWriMo Nation! To celebrate your win, our e-book is $1.99 for a limited time.
The only book a writer needs, now completely revised and updated to reflect the ongoing and unprecedented changes in publishing. Our book has been praised by industry professionals, bestselling authors and dozens of aspiring authors who have used it to turn their dream of publishing a book into a reality.
"I started with nothing but an idea, and then I bought this book. Soon I had an A-list agent, a near six-figure advance, and multiple TV deals in the works. Buy it and memorize it. This tome is the quiet secret of rockstar authors."
This step-by-step guide demystifies the publishing process
How to:
Come up with a blockbuster title
Craft an attention-getting pitch
Create a selling proposal, find the right agent
Understand a book contract and royalty statements
Develop sales, marketing and publicity savvy
Self-publish, if that's what you choose
New information on marketing strategies:
Connect with your community and build up a following online via social media
Create a search-engine-friendly title
Produce a video book trailer
Make, sell and distribute an e-book (as well as information on ebook royalties)
The latest on print-on-demand and other self-publishing technologies
The Essential Guide To Getting Your Book Published includes interviews with hundreds of publishing insiders—agents, editors, publicists, social media experts, booksellers and more. And of course authors. You'll hear from Margaret Atwood, Neil Gaiman, Amy Bloom, Seth Godin, Susan Orlean, Dan Ariely and many many more.
You'll also find:
Inspirational publishing success stories
Dozens of insider tips
Sample proposals
Sample query letters
Contract guidelines
A resource guide
The Essential Guide to Getting Your Book Published is more vital than ever for anyone who wants to mine that great idea and turn it into a successfully published book.
Buy the e-book for $1.99
We first met Jenise Aminoff at the New England SCBWI Conference in Springfield, Massachusetts. She wowed us with her awesome pitch at our Pitchapalooza (think American Idol for books), and we were absolutely sure that she was going to be a published author sooner rather than later. Sure enough, her new book, A Witch's Kitchen, is coming out, and we thought we would pick her brain about her road to publication.
Read the interview on the Huffington Post.
The Book Doctors: How did you learn to be a writer?
Jenise Aminoff: Yikes. There are so many ways I could answer that question. The simple answer is that I took a lot of classes. When I got to MIT, thinking I'd be a physicist or aero/astro engineer, I started taking writing classes as stress relief. Contrary to popular belief, MIT actually has a robust humanities department and an excellent writing program. At some point, I realized that I was enjoying writing much more than solving equations, so I changed majors. I have a bachelor's of science in writing, and my thesis was poetry. Go figure.
One of the classes I took was Joe Haldeman's Science Fiction Writing. He told us about the Clarion Workshop, so the fall after I graduated (and got married), I applied and got in. Clarion '95 was an incredible experience, and a lot of fantastic writers came out of it. Josh Peterson attended having just won the Writers of the Future contest. Kelly Link (a recent Pulitzer finalist) sold her first story to Asimov's during Clarion. Nalo Hopkinson (won a Campbell and a Nebula and many, many more), Lucy Snyder (just won a Stoker), and Michael Warren Lucas have all gone on to be successful novelists. Bruce Glassco wrote the incredibly popular board game Betrayal at House on the Hill.
Going from that to the MFA program at Emerson College was a huge letdown, and I quit after one semester. But I needed a job, so a friend took pity on me and got me a job as a technical writer. Funny thing: if you tell people you have a degree in writing from MIT, they immediately assume it's technical or scientific writing. Since then, I've been a technical writer, science writer, information designer, webmaster, grants writer, marketing content writer, and STEM curriculum designer.
For a long time, my fiction and poetry took a backseat to career and kids, but then a novel fell on my head. And I realized I was in trouble because I'd never studied long-form fiction, and novels are NOT just longer versions of short stories. So I found more classes to take: Odyssey Online's Fabulous Dialogue in Fantastic Fiction with Jeanne Cavelos, Writing Middle Grade/YA Novels with Holly Thompson, and Odyssey Online's Getting the Big Picture (novel revision) with Barbara Ashford.
All throughout this, I was keeping active in one way or another. I belonged to critique groups, live and online. I was a slush reader for Aboriginal Science Fiction magazine right after Clarion, and after the first Odyssey Online class, I became an editor for New Myths magazine. I ran a reading series with an open mic for nearly ten years. And I read and read and read, everything I could get my hands on about writing: Le Guin's Steering the Craft; Lawrence Block's Spider, Spin Me a Web; Don Maass's Writing the Breakout Novel; Cathy Yardley's Rock Your Plot; and of course, The Essential Guide to Getting Your Book Published. I also joined the Society for Children's Book Writers and Illustrators (SCBWI) and read their annual guide and quarterly newsletters and online articles.
TBD: What were some of your favorite books as a kid, and why?
JA: Yikes squared. How long can this article be? I'm a VORACIOUS reader.
When I was still in the children's room of the Ernie Pyle branch of the Albuquerque Public Library, I read Walter Farley (The Black Stallion), Marguerite Henry (Misty of Chincoteague), Frances Hodgson Burnett (The Secret Garden, The Little Princess). At my school library, I read all the Happy Hollisters and the Oz novels, Louisa May Alcott and Laura Ingalls Wilder. Then one day, when I was nine, I stumbled across a new book, Anne McCaffrey's Dragonflight. Yes, I know that's not a juvenile. Someone had misshelved it, I suppose. But I checked it out, read it with avid interest, brought it back, and asked if there were more.
The children's librarian looked at me. "You read this? Did you understand it?" When I nodded, she called my mother over, spoke to her briefly, then turned back to me and said, "Come with me." She led me into the adult section of the library and placed in my hands a small paperback: J.R.R Tolkien's The Fellowship of the Ring.
I owe that librarian so much, and I never even knew her name. After that, I had the run of the adult section. My mother was a mystery reader, but she also liked Ray Bradbury and introduced me to him. I started reading the entire SF section starting with the A's: Anthony, Asimov, Beagle, Bradley, Cherryh, Clarke, Donaldson, Doyle… Eventually, I looped back to juveniles and found Lloyd Alexander and Madeline L'Engle. Of these, the ones I read over and over and over were Peter Beagle's The Last Unicorn, Tolkien's Lord of the Rings, all the McCaffreys, L'Engle's A Wrinkle in Time, and, in my teen years, Windhaven by George R.R. Martin and Lisa Tuttle.
TBD: What are you reading these days?
JA: Still reading children's literature, everything my girls bring into the house, plus a lot of stuff they don't find interesting but I do. I'm currently investigating verse novels as an interesting form I'd never known about. Also adult SF, particularly Seanan McGuire, Cat Valente, N.K. Jemison, Daniel Jose Older, John Scalzi, and China Mieville. My husband is a history buff, and he hands me the well written stuff. I'm currently reading Sailing the Wine Dark Sea by Thomas Cahill. I'm also reading some basic psychology, articles on Maslow's Hierarchy of Human Needs as a framework for structuring character development. I'm working my way through Second Sight by Cheryl B. Klein. I follow several web comics religiously: xkcd, Girl Genius, Questionable Content, Mare Internum, Blindsprings, Kiwiblitz, and Phoebe and Her Unicorn.
TBD: How did you come up with the idea for your book?
JA: It fell on my head. Really. In my family, we make each other Christmas presents. Right after Thanksgiving 2013, my younger daughter asked me to write her a story with fairies and unicorns as her present. I thought, okay, sure, 10 pages or so. A couple of days later, I was watching my older daughter baking a cake. She doesn't use recipes (that's cheating), and sometimes her cakes are fabulous and sometimes they're awful, but most of the time they're okay. I thought, What if there were a young witch who just can't figure out magic but is really good at cooking? And I started writing. And writing. And the story wouldn't end. By Christmas, I had something like 50 pages written, and I knew then that it was a novel. I finished the first draft in time for her birthday in March, and it was around 50k words by then.
In A Witch's Kitchen, Millie's an apprentice witch who can't cast a successful spell but who can cook amazing meals and scrumptious desserts. Her mother's only interested in the magic, though, so Millie feels unappreciated and worthless. Millie's grandmother comes up with the clever idea of sending her to the Enchanted Forest School, where she studies magic and many other things with fairies and dragons and goblins, reconnects with her half-brother, a wizard, befriends a pixie and an elf, and starts discovering that her cooking has value, and her magic isn't so messed up as it seems. Ultimately, the novel's about not letting other people define you.
TBD: What were some of the joys and perils of writing your novel?
JA: Joys and perils is a good way to describe it. On the one hand, it was glorious. Words just kept pouring out of me in this seemingly unending stream, and the big challenge was finding time in which to write. Fortunately, my employer decided to move to a new location which would have meant a 90-minute commute for me, so I gleefully quit and focused on the novel. But I really had no idea what I was doing. It felt like navigating a maze in total darkness using only my elbows. Characters would suddenly appear out of nowhere and take over the plot, and I'd later have to ruthlessly revise them out. And because this was my first novel, every niggling little idea I'd ever had, and every moral I wanted to pass on to my girls, showed up in one form or another. And I then had to prune and prune and prune. I have determined, empirically, that I am not a pantser. All those years as a technical writer, I suppose.
TBD: How did you go about selling your book?
JA: First, I joined SCBWI and looked through their annual guide, The Book, and their lists of agents and their sample query letter. I usually attend Arisia, the largest SF convention in Boston, and it so happened that in January 2015, N.K. Jemison was doing a pitch session, so I signed up for that. I really had no idea what a pitch was, so I read her the first paragraph of my query letter, and she had some good advice for fixing that up. Her assistant gave me some comp suggestions.
Then I went to the New England SCBWI Conference in Springfield in April 2015, and I learned so much, my head nearly exploded. On the first day, I went to a query critique session with agent Kaylee Davis, and she had some very helpful advice. I was attending with my friend Dirk Tiede, who was also a first-time attendee, and he insisted I had to do the Pitchapalooza. I really didn't want to; pitching in front of a huge crowd of people I didn't know sounded absolutely terrifying, but Dirk was pitching, so I put my name in to be supportive. When you pulled my name out of that bucket, I was sitting on the floor in the back of the room, frantically revising that pitch using Davis's advice. The sheet of paper I brought up was scribbled over and scratched out and rewritten. But I pitched it, and I won. I'm still stunned by this. I'd never even seen a Pitchapalooza before.
This gave me a lot of confidence. Taking what I learned at the conference, I revised the novel again, and I started querying in June, without a whole lot of success. My manuscript buddy Dana told me about Twitter pitch parties, and I tried a few of those and got a few lukewarm responses. And then my friend Elizabeth told me about the Young Explorers' Adventure Guide, an annual anthology of science fiction written for children, mostly middle grade but also a little YA. I checked out the publisher, Dreaming Robot Press, and I noticed that they were accepting submissions for MG fantasy novels. So I sent them my query. They got back to me in early August expressing interest, and I called in my Pitchapalooza prize, a consultation with you. Thank you so much for holding my hand through that process.
Despite your and my best efforts, I never landed an agent, but I got a lot of good advice from Gay Haldeman and Jeanne Cavelos and Barbara Ashford, and I signed with Dreaming Robot Press in February 2016.
TBD: What was it like to do a Kickstarter campaign? What are some do's and don'ts that you learned?
JA: The Kickstarter campaign was wild and terrifying and huge fun, all at the same time. I'd been involved in a failed Kickstarter before, but Dreaming Robot Press had done two successful Kickstarters in the past, and I trusted them to make it work. One smart thing they did was pair me up with a more seasoned author, Susan Jane Bigelow, whose Extrahuman Union series is now being republished by The Book Smugglers Publishing. One mistake they made was setting the goal way too low, at just $850. We funded it in the first seven hours, during our Facebook launch party! After that, I think a lot of people just thought, oh, it funded, I don't need to support this, so getting more buy-in was hard.
I kept trying to come up with stretch goals. I offered to publish a companion cookbook, and we blew through that stretch goal within 24 hours. I then offered to do free school visits for every $1000 over the goal, but that was too high, and it looks like I'll only be doing one of those. During the middle slump, I got the Kickstarter posted on boingboing.net, and that same evening Susan and I were interviewed on the Sci-Fi Saturday Night podcast. All that effort netted us a total of four new supporters. But at the end, we came in at $2101, which is a pretty good feeling and some nice early publicity before publication in September.
TBD: Many writers have used pen names. In fact, David published a middle grade novel using another name, but that was because his publisher basically forced him. Why are you using one?
JA: I posted a long essay about my pen name on my Facebook author page. Here's the short form: Dianna is my middle name, and Sanchez is my mother's maiden name, so it's as much my name as Jenise Aminoff. Growing up, I never saw Hispanic names on the spines of the books I read, and I never found Hispanic characters inside those books. As a child, I never questioned this. It was obvious that science fiction/fantasy was a white thing, as so many things were then.
It wasn't until I got to college that I discovered black SF writers such as Samuel R. Delany (who was one of my Clarion instructors) and Octavia Butler. I started asking, where are all the Hispanic SF writers? I found Gabriel Garcia Marquez and Jorge Luis Borges, but that was magic realism, and I didn't really understand the distinction, why Hispanic speculative fiction needed its own little box. Thank goodness other Hispanic SF writers are starting to emerge now: Junot Diaz, Daniel Jose Older, Carmen Maria Machado.
I want my daughters to see Hispanic names on books. I want them to find Hispanic characters in books. I want other kids – white, black, Asian, whatever – to see them, too, and to understand that science fiction is for everyone.
TBD: What's next?
JA: Right now, I'm in the middle of moving, but that's starting to calm down a little, so I'm beginning to plan out my next novel. I have so many novels that have been simmering on back burners, it's been hard to decide which ones to work on next. Right now, I'm outlining a MG urban fantasy which features cross-group characters: one black, one Hispanic, and one of mixed ancestry including Anasazi. It takes place in Albuquerque and addresses issues of culture shock and adapting to new environments.
At the same time, I really want to be working on a YA novel in which a Hispanic boy gets lost in an infinitely large discount store, encountering people from all over the world who are similarly trapped. There are so many fun things I can do with this, while also channeling a creepy vibe I haven't really played with before. But this novel is much less fully developed than the MG novel, so I'll probably work on that first. And I have a long, LONG list of other novels I want to get to, not to mention sequels to A Witch's Kitchen.
TBD: We hate to ask you this, but what advice do you have for writers?
JA: Ooh, now you're playing dirty. Okay, here are the things I find myself telling people again and again.
Go easy on yourself. Life is hard and crazy, and you never know from day to day what's going to come along to sabotage your writing practice. Don't feel bad about that, because your life informs your craft, and everything you do when you're not writing is going to end up in your writing later. It's great if you have a stable enough life that you can write a set number of hours every day, but if you can't write every day, don't let the shame of having failed prevent you from writing when you do have the time.
That said, be persistent. So you didn't write today. Tomorrow, find ten minutes to jot down ideas or do character sketches. Then, when you have a luxurious hour or two for uninterrupted writing, you've got material ready to work on.
Don't write alone. Find a critique group that's supportive and dedicated, one that's not overly harsh but also doesn't pull punches, and one in which everyone is contributing more or less equally. These people are your lifeline. They will keep you sane. Critiquing their work will help you recognize what you should improve in your own writing. If you write kidlit, SCBWI has a critique group matching service you can use. If you don't, Meetup is another great place to find groups. There are lots of online groups, too. Join the Fantasy and Science Fiction Writers in America Facebook group and just ask there. And if you can't find a group that meets your needs, make one. That's what I did, pulling together a bunch of people I met at that fateful 2015 conference. I love them all; I could never have finished my novel without them.
Every first draft is terrible. Don't lose heart. That's what revision is for. I hate revising, passionately, and would rather go clean the bathroom or weed my garden. But revision is actually where things get interesting, when you pull together all the disparate threads of your story into a complex, well-woven whole. Think of revision as an endless series of do-overs. In time, you'll get it just right.
Dianna Sanchez is the not-so-secret identity of Jenise Aminoff, whose superpower is cooking with small children. She is an MIT alumna, graduate of the 1995 Clarion Workshop and Odyssey Online, active member of SCBWI, and a former editor of New Myths magazine (www.newmyths.com). Aside from 18 years as a technical and science writer, she has taught science in Boston Public Schools, developed curricula for STEM education, and taught Preschool Chef, a cooking class for children ages 3-5. Her debut novel is A Witch's Kitchen, forthcoming from Dreaming Robot Press in September 2016.
JOIN OUR NEWSLETTER TO RECEIVE MORE INTERVIEWS AND TIPS ON HOW TO GET PUBLISHED. 
A Witch's Kitchen
,
Arielle Eckstut
,
Book Publishing
,
David Henry Sterry
,
Dianna Sanchez
,
how to get published
,
Jenise Aminoff
,
kickstarter
,
middle grade books
,
New England SCBWI Conference
,
pitchapalooza
,
pitchapalooza winner
,
SCBWI
,
Society of Children's Book Writers and Illustrators
,
the book doctors
,
the essential guide to getting your book published
,
writing
,
Young adult books
I came away from our workshop inspired, hopeful, informed, and once again in love with writing, writers, and even agents (well, some of them)!
As soon as we met Jerry Nelson at the South Dakota Festival of Books, we knew he was the real deal.  He has that subtle, dry, Midwestern wit that sneaks up behind you and then whacks you right in the funny bone. His first book, Dear County Agent Guy, will be published on May 3rd. Publishing is a long row to hoe, so Jerry shared his story of how he did it. This column first appeared on Agriculture.com.
---
It's been nearly two decades since I began to do this silly writing thing. During that time, folks have often asked if I had considered publishing a collection of my selected works. This concept had a certain appeal – Fame? Fortune? Exciting new income tax deductions? – so I investigated the matter.
I soon learned that landing a book deal with a mainstream publisher – a publisher who isn't just some guy with a Xerox machine in the trunk of his car – is only slightly less difficult than climbing Mount Everest on roller skates.
So my wife and I began to look into self-publishing. Some very famous writers have gotten their start via self-publishing. The original author of the Ten Commandments is a good example.
While it's unlikely that you'll receive a rejection letter from your self-publisher, self-publishing also has innumerable pitfalls. The main one is the actual publishing process.
I envisioned my wife ensconced in the basement, furiously cranking out copies of my work on a mimeograph machine. Meanwhile, upstairs, I would be slaving over a hot keyboard. It was a daunting proposition, but might be doable so long as my wife's cranking arm held up.
But then fate intervened.
One September day we decided to attend the Festival of Books, a shindig that's put on each autumn by the South Dakota Humanities Council. Call us wild and crazy, but our idea of a good time is browsing through stacks of books.
The Festival featured something called Pitchapalooza, an event that was conducted by the husband and wife team of Arielle Eckstut and David Henry Sterry. Pitchapalooza participants must first buy a copy of Arielle and David's book, The Essential Guide To Getting Your Book Published. Aspiring authors are then given 60 seconds to explain to the room why their book should be published. Beginning… now!
Even though I estimated my odds at somewhere between "none" and "lower than the bottom of a badger hole" I thought it was worth a shot.
I stood up in front of the assembled and dissembled about my columns and the idea of publishing a collection. Arielle and David offered upbeat and constructive advice, but added that nobody publishes collections anymore. Even so, they were kind enough to give me the contact info of a literary agent named Danielle Svetcov.
Danielle cautioned that nobody publishes collections anymore, but nonetheless thought that I should whip up a book proposal. Relying heavily on advice from Danielle and from Arielle and David's book, I hammered a proposal together. When I printed it out, it was as thick as an oak tree.
Danielle suggested that I email my proposal to a handful of book editors. I didn't expect to hear anything back from any of them. This is often how it goes in farming: no matter how hard you work, at the end of the day your wife will still probably tell you to get your muddy boots off her clean kitchen floor.
I was as shocked as the guy who backed into an electric fence when a couple of the editors expressed interest. Danielle grabbed the bull the scruff of its neck and made a deal with Workman Publishing. I later phoned Bruce Tracy, my editor at Workman Publishing. "Nobody does collections anymore," he said. "But we're making an exception for you. You have wonderful stuff and together we make it even wonderfuler."
I felt like a man who had been stumbling around in a barren wasteland when one day, without warning, he spies a unicorn. Things like this never happen. At least not to me.
But there it was in black and white: A contract. A book tour. An advance!
It began to seem really real the day I partook in a conference call that involved my agent in San Francisco and my publicist in Manhattan. I thought, "Whoa! Here I am in the middle of nowhere, talking to both coasts. And all because of this silly writing thing!"
Did I mention that I now have a publicist? Everyone should have a publicist to handle all the tough questions that life throws at you.
One day, my wife demanded, "Why can't you simply put your dirty socks in the hamper?"
"I'm sorry," I replied. "But you'll need to contact my publicist, Chloe, regarding that issue."
I quickly discovered that having a publicist won't get you out of household chores. It was worth a shot.
So here I am at the same old desk I have used for nearly 20 years. In my sweaty paw is a copy of a sparkling new book titled Dear County Agent Guy, which, I have been told, will soon be available in bookstores everywhere.
All because of this silly writing thing.
---
Jerry Nelson and his wife, Julie, live in Volga, South Dakota, on the farm that Jerry's great-grandfather homesteaded in the 1880s. In addition to his weekly column, his writing has also appeared in the nation's top agricultural magazines, including Successful Farming, Farm Journal, Progressive Farmer, and Living the Country Life. Dear County Agent Guy is his first book.
Dear County Agent Guy will be available from Workman on May 3, 2016. Look for our interview with Jerry in the Huffington Post next week.
JOIN OUR NEWSLETTER TO RECEIVE MORE INTERVIEWS AND TIPS ON HOW TO GET PUBLISHED. 
We first met Roxanna Elden at Miami Dade College where we were teaching a class on publishing. From the second she opened her mouth (which she did frequently) it was obvious she was a published author waiting to happen. She asked so many questions. And they were good questions. She was funny, she was engaged, and she had a great idea for a book. In fact, after many trials and tribulations, she got that book published, and now she has a second book coming out. So we thought we'd check in on her and see how the process went.
To read the full interview on the Huffington Post, click here.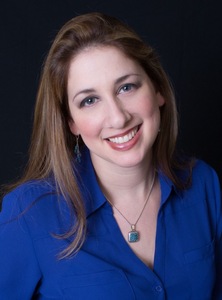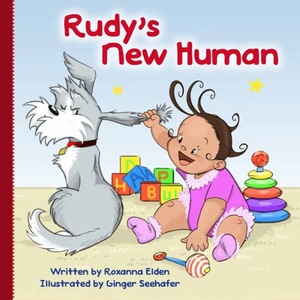 The Book Doctors: After the success of your first book, See Me After Class, what made you want to write a picture book for kids?
Roxanna Elden: The idea came from watching my dog, Rudy, as he adjusted to having a new baby human in the house. Like a lot of dogs, Rudy was the "baby" of our family before we had kids. Ever since, he's had to deal with all kinds of indignities–pulled ears, missed walks, and lots of interruptions to his couch naps. And, of course, he has had to learn to share the spotlight. A little after Rudy's first new human was born, I was suffering pangs of "pet parent guilt," and called my friend, Ginger. She already had two kids at the time, and she noted the similarities between Rudy's situation and what older siblings go through when a baby comes along. She also just happens to be one of the Chicago-land area's top illustrators. By the end of that conversation we had a book in the works.
TBD: Since your first book was nonfiction, did you have to find a new agent, develop new social media outlets, or find a new publisher?
RE: Same agent: magnificent Rita Rosenkranz. New publisher: marvelous Sky Pony Press. There is a bit of crossover from the audience of See Me After Class, because some elementary teachers have told me that they're reading the book with their students, and high school writing teachers sometimes do picture book projects. And, of course, lots of teachers are moms and dads and dog lovers. We are in the process of posting lesson materials on a popular lesson-sharing site called Teachers Pay Teachers. Despite the name of the site, everything in Rudy the Dog's "store" will be free.

TBD: Obviously your two books are in very different categories, but what did you learn from your first book that you were able to apply to this new book?
RE: The whole publishing process, from pitching the book to working with editors to looking for ways to connect with readers, was actually similar for both books. The Essential Guide to Getting Your Book Published was my road map through the process the first time, saving me years of trial and error. For this book, I reread the sections I needed to review and also ordered a copy for Ginger. The main lesson I learned from my first publishing experience is that marketing a book is (a) ongoing, and (b) unpredictable. With See Me After Class, I've done hundreds of different things over the past ten years to get the book into the hands of teachers who would love and benefit from it. These efforts ranged from epic to tiny, and the results ranged from total wash to big break. There hasn't been a recognizable pattern. For authors, if you do 100 things and only 6 pay off, the temptation is to wish you could have saved the time of doing the other 94 things. But it's important to remember that what "worked" wasn't the six lucky breaks you got. It was the fact that you tried 100 different approaches.
TBD: How did you go about getting your book deal for your new book?
RE: Our agent, Rita Rosenkranz, showed it to Jenny Pierson at Sky Pony, and she made an offer on it immediately. Having gone through the publishing process already, I knew this was pretty rare. We all had a conversation and by the end of it, Ginger and I both agreed that Sky Pony would be a great fit for the book.

TBD: How are you planning to promote and market this book?
RE: We have a website, www.rudythedog.net, where people can sign up to have Rudy send birthday cards to their favorite little humans and pet birthday cards to their pets. Also, because Rudy the canine-narrator is based on my real-life dog, we made a stamp out of Rudy's paw so he can "paw-tograph" books at book signings. We've authorized kids in six different cities to be paw-thorized paw-tograhers. They have a stamp and a notarized letter that lets them sign copies on behalf of Rudy. And I spend more time than I'd like to admit thinking of dog-related puns.
TBD: Have you learned anything about picture books from being a teacher?
RE: No one knows better than teachers how important it is to read to kids as often and as early as possible. I'm hoping that as both a teacher and children's book author, I can find creative ways to help more parents read to their children in ways that encourage a love of books and develop early reading skills. We've already put a reading guide on the website that describe some skills any adult can help kids develop, and we're working on more materials now.
TBD: What was it like working with an illustrator?
RE: In most cases, the publisher buys the book and then chooses the illustrator, so our experience is unusual, but in this case I pitched the book as a team with illustrator, Ginger Seehafer. The two of us are longtime friends–we met about 20 years ago as the only female caricature artists at a Six Flags theme park. That was the end of my career as an artist, but Ginger went on to become a top professional illustrator, doing work for big companies like Glade, Tropicana, and Hotels.com, all the way down to small companies just getting started. She had done my sample cover art when I was pitching See Me After Class, so I knew how good she was at turning verbal ideas into pictures without losing anything in translation. While discussing the book, we kicked ideas back and forth in both text and visual form until we came up with a final product. My description or text might spark an idea for Ginger, or she might send a picture that gave me an idea for a line in the book.
TBD: How did you determine how much text and how much picture would be on every page?
RE: We have a pretty good sample size of kids in the 2-6 year old age range, so for early drafts we just thought about what they would understand. Then we worked with the editors at Sky Pony, Jenny Pierson and Julie Matysik, who had experience with children's books and helped get the book into its final form.
TBD: What you want readers to take away from this book?
RE: We hope it will help older siblings adjust to having a new baby in the house–and reassure them that it's okay to have mixed feelings about sharing attention with another little human. (From what I've heard, I was horrible when my sister was born, and now we are best friends.) We also want to calm the nerves of new parents whose dogs used to be the baby of the family and who are now experiencing "pet parent guilt" as they find themselves juggling vet and pediatrician visits, dog feeding and baby feeding, and yeah… maybe have forgotten to clip the dog's nails for a while, okay?

TBD: We hate to ask you this, but what advice do you have for picture book writers?
RE: Young children read books differently than adults do. Adults form a mental picture of the action as they read the words. Kids mostly look at the pictures while someone reads the words aloud to them, so the picture has to tell part of the story. Ginger and I learned this the hard way. There was a page in the book where we had put an exclamation point over Rudy's head to show that he was surprised. In the first round of comments, the editors pointed out that punctuation marks don't mean anything to kids who can't read yet.
Roxanna Elden has been a teacher for eleven years and is the author of See Me After Class: Advice for Teachers by Teachers. Her inspiration for Rudy's New Human came from watching her dog, Rudy Elden, as he adjusted to having a new baby human in the house. She lives in Miami, Florida, with Rudy and his (now two!) little humans.
Ginger Seehafer is an illustrator who works as a commercial storyboard and
concept artist in the Chicagoland area. She studied at the American Academy of Art and started her art career as a caricature artist at Six Flags Great America. Ginger loves making art that inspires joy and creativity, especially in children who may become future artists themselves. She lives with her husband, two little humans, and two cats in Roselle, Illinois.
Rudy Elden has been a professional dog for eight years and is making his literary debut as the canine narrator of Rudy's New Human. He likes lunchmeat, cheese, long naps, and medium-length walks.
Join our newsletter to receive more interviews and tips on how to get published. 
Arielle Eckstut
,
book deal
,
Book Marketing
,
book promotion
,
Book Publishing
,
children's books
,
children's literature
,
David Henry Sterry
,
dogs
,
Ginger Seehafer
,
how to get published
,
Literary Agents
,
Picture Books
,
roxanna elden
,
Rudy's New Human
,
see me after class
,
teachers
,
the book doctors
,
the essential guide to getting your book published
You wrote your 50,000 words (or got pretty close!). You're a winner. You felt the high. Now what are you going to do with your precious manuscript? That's where we, The BookDoctors, come in.
For those of you not familiar with Pitchapalooza, here's the skinny: You get 250 words to pitch your book. Twenty-five pitches will be randomly selected from all submissions. We will then critique the pitches online so you get to see what makes a great pitch.  We will then choose one winner from the group. The winner will receive an introduction to an agent or publisher appropriate for his/her manuscript. We will also crown a fan favorite who will receive a free one-hour consult with us (worth $250).
Beginning February 1, 2016, you can email your pitch to nanowrimo@thebookdoctors.com. PLEASE DO NOT ATTACH YOUR PITCH, JUST EMBED IT IN THE EMAIL. All pitches must be received by 11:59PM PST on February 29, 2016. The 25 random pitches will be posted on March 14, 2016. Winners will be announced on April 1, 2016. Anyone can vote for fan favorite, so get your social media engine running as soon as the pitches go up!
Like last year, we're offering free 20-minute consultations (worth $100) to anyone who buys a copy of The Essential Guide To Getting Your Book Published. Just attach a copy of your sales receipt to your email and we'll set up your consultation.
It's been a great year for Pitchapalooza winners. Deirdre Verne's Drawing Conclusions, the first of a three-book deal with Midnight Ink, was published in February. Ylonda Gault Caviness' Child, Please released in 2015, was snatched up by 20th Century Fox, and is being made into a television series. Adam Shaughnessy signed a two-book deal with Algonquin. His debut novel, The Entirely True Story of the Unbelievable FIB, released September 2015, and was chosen for the American Booksellers Association's Indies Introduce program. Cari Noga, our 2011 NaNoWriMo Pitchapalooza winner had her book, Sparrow Migrations, published this summer by Lake Union Publishing, a division of Amazon Publishing. Stacy McAnulty, our 2013 NaNoWriMo Pitchapalooza winner, got a three-book deal from Random House for The Dino Files. Her first book, The Dino Files: A Mysterious Egg, was released this month! Then there's Pitchapalooza winner and NaNoWriMo veteran, Gennifer Albin. After she won Pitchapalooza, one of New York's top agents sold her dystopian novel in a three-book, six-figure deal. Her third book, Unraveled, just came out in paperback. And these are just a very few of our many success stories!
Are you feeling a little unsure about exactly how to craft your pitch? We've got 10 Tips for Pitching:
1. A great pitch is like a poem.  Every word counts.
2. Make us fall in love with your hero.  Whether you're writing a novel or memoir, you have to make us root for your flawed but lovable hero.
3. Make us hate your villain.  Show us someone unique and dastardly whom we can't wait to hiss at.
4. Just because your kids love to hear your story at bedtime doesn't mean you're automatically qualified to get a publishing deal. So make sure not to include this information in your pitch.
5. If you have any particular expertise that relates to your novel, tell us. Establishing your credentials will help us trust you.
6. Your pitch is your audition to show us what a brilliant writer you are, it has to be the very best of your writing.
7.Don't make your pitch a book report.  Make it sing and soar and amaze.
8. A pitch is like a movie trailer.  You start with an incredibly exciting/funny/sexy/romantic/etc. close-up with intense specificity, then you pull back to show the big picture and tell us the themes and broad strokes that build to a climax.
9. Leave us with a cliffhanger.  The ideal reaction to a pitch is, "Oh my God, what happens next?"
10. Show us what's unique, exciting, valuable, awesome, unexpected, about your project, and why it's comfortable, familiar and proven.
Join our newsletter to receive more tips on how to get published. 
NaNoWriMo Nation!
You wrote your 50,000 words (give or take a few thousand). Now how do you get published?
Get a free 20-minute consultation from the Book Doctors. 
To claim your consultation:
Purchase a copy of the new edition of The Essential Guide to Getting Your Book Published.
Email David at david@thebookdoctors.com and attach a copy of your receipt. Put "NaNoWriMo Nation" in the subject.
The consultations will take place over the telephone or Skype. You can pitch us your book or ask any questions about any subject you wish. It's also a great gift for a fellow WriMo!
We first met Ann Ralph when she won our Pitchapalooza with one of the greatest elevator pitches we've ever heard: The Elements of Style for fruit trees. It made total sense even as it was counterintuitive. It communicated something so clearly, with such economy, intelligence and style. She also presented it in such a smart, relaxed, fun and yet information-packed way you couldn't help but sit up and pay attention. Plus, who doesn't love a great fruit tree? So now that her book Grow a Little Fruit Tree: Simple Pruning Techniques for Small-Space, Easy Harvest Fruit Trees is out, we thought we'd pick her brain and find out exactly how she did it.
To read this interview on the Huffington Post, click here.
The Book Doctors: How is your garden?
Ann Ralph: The garden is thirsty, but so far, so good. These dry winters are unusual and scary. Long, dry summers are nothing new. In most of California rain stops in May and won't start again until November. I planted with this in mind. The plants on a hot bank behind my house do entirely without summer water. The roadside tree trimmers left behind a huge pile of chipped prunings last fall. This stuff is gold to me. I applied it as a deep mulch around my fruit trees and ornamentals. Mulch helps tremendously with transpiration. I water my established fruit trees only about once a month. Mulch improves soil quality and sequesters carbon, too.
TBD: How did you get started as a writer?
AR: Nursery work was meant to be a placeholder until I got a real job. I got waylaid in a composition class on the way to a respectable career, then abandoned pretense for the work I liked, low pay, the outdoors, a cavalcade of interesting questions, great people, and writing in my off hours.
TBD: What are some of your favorite books and why?
AR: However beautifully rendered, nonfiction is constrained by facts. I get more sustenance from the truth in fiction: I think of the Salman Rushdie character who cooks grievances into her chutneys. I wish everyone would read All the King's Men, A Passage to India, and A Place on Earth. When our president quotes Marilynne Robinson, I feel sure we'll be okay.
TBD: How did you get started as a fruit tree enthusiast? What are some of your favorite fruit trees and why?
AR: I grew up in the San Joaquin Valley. We were awash in fresh fruit all year long. I went out the front door for Meyer lemons. Neighbors left bags of nectarines on the front porch. Teachers, like my dad, graded and weighed peaches for Del Monte in the summertime. He brought home leftover lug boxes full of fruit. My mother canned peaches and apricots to tide us over until summer came again. I had no idea how good we had it until I left California for New York. This last weekend I visited friends in Ripon and came home with a huge box of tree-ripe grapefruit. There is never too much grapefruit at my house.
TBD: What were some of the joys and difficulties of taking your passion and turning it into a book?
AR: I had a good idea about what made fruit trees confusing and difficult for people, and what was missing from existing books on the subject. Storey asked me to double the content. How right they were! Every step in the process led to a better book. The photography was more complicated than I expected it to be. Marion Brenner was generous with her time and up for anything. The trees, weather, light, and backgrounds weren't as cooperative. The photos took another year, the design a third. I sometimes despaired that I'd ever see the thing in print.
TBD: You've gotten some wonderful reviews. What did you do to promote and market the book?
AR: Storey Publishing has reach into the book business I could never have managed on my own. My sister has been a buyer for independent bookstores for thirty-five years. She drilled into me a sense of my shared responsibility for the book's promotion. I knew my audience. I also knew I had a book that people needed and would want to buy. I have great garden connections from Berkeley Horticultural Nursery. I'm easily evangelical on the subject of fruit trees.
TBD: The environment is going through some terrible times. What do you think are some solutions to bring back a balance with nature?
AR: Humans wield a lot of clout in the natural world. The organics now in markets are there because we wanted to buy them. We can look to decisions we make everyday, regarding packaging for one. We're drowning in plastic. Recycling is better than nothing, I suppose, but recycling plastics is a dirty business. I make yogurt at home. Its deliciousness aside, this small action by one person eliminates a need for hundreds of plastic containers. The environment doesn't exist apart from us. We're in the thick of it. For good or ill, we build it as we go.
TBD: How did you get a book deal?
AR: The Book Doctors pulled my name out of a hat at a Pitchapalooza at Book Passage in Corte Madera. They liked my pitch. I shopped a proposal around to several publishers with interest but without success, always on the heels of another fruit book. Arielle took the idea to Storey Publishing. I strengthened the proposal based on information from The Essential Guide to Getting Your Book Published. I'm sure that made the difference. I'm not just saying this because the Book Doctors happen to be asking the question. It's true.
TBD: What advice do you have for fruit tree growers?
AR: Keep your fruit trees small enough to manage. I wish I could take credit for my favorite pruning advice. It came from a UC Davis seminar, "If you don't know what to do, cut some stuff out." Fruit trees are forgiving. If you goof it up, they give you another chance.
TBD: What advice do you have for writers?
AR: Let's leave fruit advice to me and writing advice to Anne Lamott.
Ann Ralph is the author of Grow a Little Fruit Tree: Simple Pruning Techniques for Small-Space, Easy Harvest Fruit Trees. Publisher's Weekly called the book "a thrilling read for the backyard farmer." She is a fruit tree specialist with 20 years of nursery experience. She lives in the Sierra Foothills near Jackson, California.
Ann Ralph
,
Arielle Eckstut
,
author
,
authorship
,
book publishing process
,
David Henry Sterry
,
find a book publisher
,
Get a book published
,
get my book published
,
get published
,
Grow a Little Fruit Tree: Simple Pruning Techniques for Small-Space Easy Harvest Fruit Trees
,
how to get published
,
pitchapalooza
,
publishing
,
the essential guide to getting your book published
,
writer
,
writing