We were absolutely delighted when we got a request from editor extraordinaire Peter Ginna to write something for a new book he was putting together called What Editors Do: The Art, Craft, and Business of Book Editing. Because Arielle is an agent and writer, and David is a writer and book doctor, we have a very different perspective than most people who make money editing books. We thoroughly enjoyed writing our piece, but it was much more fun reading some of the amazing pieces in this book. So now that What Editors Do is out, we picked Peter's brain on what it was like to go from being the guy with the red pencil to the guy waiting to see how many red marks would come back on his pages.
Read full interview on the HuffPost. 
The Book Doctors: As your subtitle suggests, and as your introduction states, being an editor today includes so much more than editing. What should you expect from your editor? Or if you're looking to become an editor, what skills do you need to do the job well?
Peter Ginna: Let me answer those questions in reverse order. As I said in the piece that you mention, editing encompasses many different roles. The core of the job is still working with an author to make his or her text as good as it can be. Some editors inside publishing houses, and most freelance editors, focus almost entirely on that task. But most editors, especially in trade publishing, have to shepherd a book all the way from the author's keyboard into the marketplace, so they have to be very involved in marketing, design, production, publicity—everything that goes into bringing that work to readers.
If you're looking to become an editor, nobody expects you to be an expert at that stuff right away. But you need to have an interest in learning about it, because it's crucial.
If you're an author, you should expect your editor to be passionate about your book, and to treat you as a valued partner in the publishing process. For a lot of authors, the publishing house is a black box. The editor owes them frequent and honest communication.
TBD: Why is it that in relationships, as in books, it's so easy to see what's wrong with someone else's stuff, but so hard to see what's wrong with our own stuff? Is there any way to bring the editor's outlook to your own work?
PG: It's incredibly hard to judge your own work! That's why there are editors. At the risk of seeming to suck up, your chapter in this book on self-editing for authors has great advice on this. At a minimum, put your manuscript away for a week (or longer) and reread it with fresher eyes. Read it aloud so you can really hear how it flows, or doesn't. Even better, enlist some "beta readers" whom you can trust to give you an honest response.
TBD: We have found that editing other people's books makes us better writers, and being writers helps us as editors. What did you learn from writing and putting together this book that you will bring back to your job as editor?
PG: Hah! —I learned how hard it is to meet your editor's deadlines! And continuing from your last question, learned, from the author's side, how valuable it is to be forced to think about why you said something a certain way, and whether there might be a clearer or cleaner way to say it.
TBD: While we're on the subject, what was it like exchanging your editor hat for your writer hat? And did you end up cursing your editor silently or out loud? And what advice do you have for writers when they receive an edit back on their most precious book?
PG: I never cursed my editor, who was wonderful. My experience in thirty-plus years of editing has been that authors rarely cursed me out. I believe that what authors want, more than praise or even success, is to be read. For a reader to connect with their writing. If the author knows you've read their work really closely, even if you are criticizing something or asking them to change it, they are usually grateful. I have definitely found that it's the best writers who are most gracious and receptive to editorial suggestions. (With very rare egomaniacal exceptions…)
TBD: We always tell people that editors and agents are trained to say "no." Can you speak to the experience of rejecting books? Is it rote at this point or do you actually feel anything when you are rejecting? And if you dealt with rejection with this book, can you tell us how it felt to be on the other side?
PG: I understand why you say editors are trained to say no—we do it 95 percent of the time, or more. And especially as traditional publishers compete with self-publishing, we've heard a lot about the editor as "gatekeeper," an image that makes you think of a bouncer turning away people from a hot party. But that's not how editors think about it—nobody comes to work hoping to turn down a lot of books that day. Editors live to find books to publish, and new titles are the lifeblood of a publishing house. Every day you open your email hoping to find something you love. It's easy to reject a manuscript that leaves you cold, but editors really agonize when they come across a book that shows talent but that they can't make an offer for—either because colleagues won't support it, or because it's too flawed in some way. Fortunately for me, my editor and I worked together on creating What Editors Do from the beginning so I didn't have to go through the process of pitching it.
TBD: Can you tell us the process a book goes through at a publishing house once a deal is made? And are there any differences in the actual editing process between a Big 5 publisher, an independent house, or an academic press?
PG: Whew, the process is quite complicated and anyone who wants a thorough description of it should read the chapter by Nancy Miller called "The Book's Journey." The first part of it is the actual editing, where editor and author revise the manuscript (sometimes several times). But there's also a multi-pronged marketing process that begins at acquisition and really ramps up when the final manuscript is delivered. At that point there's also the complex work of turning the author's text into a printed or digital book, which itself usually takes several months.
The principles of editing don't vary between presses, but it is often the case that academic presses do a kind of triage on their lists. They don't have the resources to edit every book intensively, so many books don't get too much more than a copy edit. However, for books where they feel the effort is appropriate, scholarly publishers often do just as good a job, or better, than trade houses. My editor, and the whole press at Chicago, did a superbly thorough job on What Editors Do. I should add that there are chapters in my book by editors from independent and academic presses who discuss their work in more depth.
TBD: Speaking of academic presses, What Editors Do is published by The University of Chicago Press. Why did you choose to go with a university press? Does the fact that they publish The Chicago Manual of Style influence your decision at all, since this is a book every editor needs to have on her desk? What was the experience like and how did it differ from the publishing experience of say, Bloomsbury, where you were Editorial Director?
PG: Chicago, in fact, proposed this project to me, which was some form of kismet because I had been thinking for some time about the need for a book like this. This subject made sense for them, because good publishers are always looking for books in areas where they're already strong—they know the market and have a head start on getting recognition for new titles in that field. And for me, because Chicago is a leading publisher in this area, I was thrilled to be on their list. For an editing book, to be marketed alongside the Manual of Style is a big advantage. It's hard for me to compare Chicago vs. Bloomsbury from the author's point of view because I have only been an author with one of them. I'd say the main difference is that Chicago is placing more emphasis on marketing to courses and libraries than most trade presses would, and is less focused on the trade market.
TBD: Is it possible for writers to approach editors at larger houses directly? What is the best way of doing this?
PG: Realistically speaking, I would recommend authors try to find an agent before approaching publishers directly. It's simply much harder to get an editor's attention when you submit "over the transom." That said, as an editor I was always open to an intelligent, well-targeted query. If an author wrote me and said, "I saw that you were the editor of Colin Dexter's Inspector Morse mysteries. I've written a new crime novel with a brilliant, enigmatic detective and classic whodunit elements that I think will appeal to the same readers who love Morse," I would always give that person's work a read. I knew that the author had at least done some homework and thought about why they were sending it to me.
TBD: Our essay in What Editors Do is about self-publishing. Many people ask us, "If I self-publish my book, will it ruin my chances of getting published by a bigger publisher?" How would you answer this question?
PG: You probably know more about this question than I do, but especially nowadays I don't think there's any stigma attached to having self-published your work. What's important is to self-publish your work well. If your self-published book is full of mistakes, badly typeset, or amateurish-looking, it will reflect badly on you. (Covers are hugely important!) But if you do a good job with it—and especially if you sell enough copies to show there is an audience for your writing—I think that gives you a leg up on finding a publisher for future work.
TBD: You rarely hear a kid say "I want to be an editor when I grow up." This is particularly true if you don't grow up in a typically white, well-educated, upper middle class environment. Chris Jackson has a brilliant essay in the book about the fact that there is little to no diversity in publishing despite all the talk about the issue. If someone is reading this interview and wants to become an editor but doesn't fit into these boxes, what tips do you have for breaking into the business? How can you encourage someone to make the effort to break down doors?
PG: I would urge anyone, of any background, to read Chris's essay because it shows how a person who is passionate about books found his way in publishing despite both his own handicaps—Chris says he didn't know how to type a letter when he started out as an assistant—and the structural obstacles in the system. It's unfortunately true that, like many other old-school businesses, publishers are oversupplied with applicants from privileged backgrounds with fancy college degrees, and they still hire lots of those people because it's easy to do. The good news is that most every publisher understands the importance of diversity and many houses have explicit efforts under way to increase it, so it's a great time to apply for a job in publishing.
Also, I truly believe publishing is democratic in the sense that, if you really love reading, and really know your way around books, and you're smart and willing to work hard, that will get recognized really fast. And it's actually way more important than whether you went to an Ivy League school. This may sound silly, but what we all have in common in the book business is that we love books! And being among people who self-selected on that principle makes for a pretty congenial working life. Whatever "box" you fit into, if you are one of those people who spent your teenage years reading with a flashlight under the covers, you should think about a career in publishing.
---
Peter Ginna is an independent book editor and the author/editor of WHAT EDITORS DO: THE ART, CRAFT, AND BUSINESS OF BOOK EDITING. He has worked in publishing houses for over 30 years, most recently as publisher and editorial director at Bloomsbury Press, an imprint he founded at Bloomsbury USA. Before that he held editorial positions at Oxford University Press, Crown Publishers, St. Martin's Press, and Persea Books. Authors he has worked with include James M. McPherson, David Hackett Fischer, and David Oshinsky (all winners of the Pulitzer Prize), Daniel Ellsberg, Michael B. Oren, Alice Kessler-Harris, Suze Orman, and Colin Dexter. He comments about books, writing, and publishing at the blog Doctor Syntax, and has written for Creative Nonfiction magazine, Nieman Storyboard, and the Huffington Post. You can follow him on Twitter at @DoctorSyntax.
We recently attended the annual New England Society of Children's Book Writers and Illustrators Regional Conference in Springfield, Massachusetts, and one of the things we love about that conference specifically, and great writers conferences in general, is getting to sit in on lectures and talks by people we don't know, but should know. One of those people is Dana Meachen Rau. David happened to stumble into her class and ended up learning so much about how to create memorable and complex characters, how inanimate objects can be used to help communicate the emotional state of our characters, and so much more. Now that the dust has settled on that conference, we thought we would pick her brain about books, writing, and all that jazz.
Read this interview on the HuffPost.
The Book Doctors: How did you become interested in writing and drawing as a kid? What were your early inspirations and why?
Dana Meachen Rau: Truly, I don't remember how it all started. My parents always encouraged my early attempts at writing and drawing. Creative expression is empowering, especially to a little kid. I do remember a lot of play. I had a brother who was always a willing participant—he's blind, and together we invented whole worlds that neither of us could see, but that felt completely real. Instead of a sandbox in the backyard, we had a dirt hole, where we planned to dig a tunnel to a multiple-room clubhouse. (Imagine a time before apps when kids played in dirt holes!) The clubhouse never happened, of course, but that didn't seem to matter.
As a reader, I didn't devour every shelf of the library. Instead, I had a few well-worn books that I read countless times—Charlotte's Web, Encyclopedia Brown, and my absolute favorite and forever inspiration, Charlie and the Chocolate Factory. When I reread it recently, I tried to pinpoint what drew me in so passionately as a kid. It must have been the visuals, the silly language, and the underlying creepiness. It was subversively magical.
TBD: How did you get a job editing children's books, and what did you learn from this that you could apply to your own writing?
DMR: After college, I wanted a job with a tangible end product, and that led me to publishing. Luckily, instead of having to move to big and scary NYC, I landed a job at a small children's publisher in Connecticut—and I mean small. I was the only member of their editorial department, so I communicated with a bunch of freelancers—authors, illustrators, editors, consultants, designers. It was a crash course in children's publishing. I moved on to Children's Press, where I edited early readers and school-and-library nonfiction until my son was born and I began freelancing.
My editorial work laid the groundwork for my writing career in ways I didn't anticipate. It taught me the value of feedback and revision. I can self-edit while the manuscript is in my hands, but I can also let it go to all the fresh eyes that have a stake in the process. Everyone wants it to be the best it can be.
TBD: Do you think it's important to write every day?
DMR: I suffer from journal envy. Many writer friends pour out their thoughts onto pages daily, and I've tried to be like them. But all I have to show for my efforts is a pile of journals with "Finally, I'm going to start writing a journal!" scrawled on the first pages followed by a bunch of empty ones. I just can't make it happen.
But it is important to write every day, and I do in some form. Often, it's related to my current project. But sometimes it's a lesson plan, a random idea for the future, a quick poem, or even an email. The purpose of all writing is to effectively communicate an idea or image. That's an important skill to practice. That's what writing every day is…practice.
Even if I don't have hours or even minutes to work on my latest project, at least I've been maintaining my writing skills. Then muscle memory kicks in when I have more extended time to write.
TBD: How did you become a writing teacher, and what effect has that had on you as a writer?
DMR: I developed a 10-week creative writing class for the Warner Theatre Center for Arts Education (Torrington, CT), to hone in on the basics of creative writing. I tested out writing exercises (some sane, some wacky). It was a chance to experiment. I realized I craved an extended relationship with students, so I sent out my resume to local colleges. When the University of Hartford needed an adjunct to fill out their Fall 2016 schedule, I jumped at the chance.
I teach rhetoric, the art of persuasive writing and speaking, and while it might not seem to apply to creative writing, it has most definitely fed my work. I keep persuasion in mind every time I draft a scene between two characters who are manipulating each other. I think of rhetoric when trying how to sway a reader toward a certain understanding. The intentionality of each word choice applies to both rhetoric and creative writing.
I'm still trying to find that perfect balance, though, between teaching and writing. My current work-in-progress novel has been pushed to the back burner while I navigate my way as a professor. But the benefit of the back burner is that the story is still stewing. Because time is more precious, my chances to write have become a treat to look forward to. When I do have time to write, I'm amped up, eager, and ready to dive in.
TBD: What's it like writing books for the wildly popular Who Is (Was) … series? And why are their heads so big?
DMR: Out of the blue in 2013, I got a call from the Who Was editor. She had been reading a biography I had written more than a decade before, and thought my voice would be a good fit. Since then, I've written six books for the series, with another one waiting on my desk.
Who Was has been one of the most fun series I've ever worked on. The process starts with full immersion. I surrounded myself with research, absorb it, map out a plan, and get writing. I don't work linearly—each manuscript is like a sculpture. First I build the armature, then I slop on lumps of clay. I mold here, shape there, take bits away, add elsewhere. Each book has its own process and personality. Eventually it all comes together under the helpful guidance of my astute and savvy editor, Paula Manzanero.
The best part of writing this series, though, is the reaction from kids. They love those big heads! All the covers (more than 150!) were illustrated by Nancy Harrison, but the idea for the big heads (and for the series) came from editor Jane O'Connor. She says the big heads were inspired by the caricatures that used to appear on the cover of the Sunday New York Times Book Review. She thought they would have fantastic kid-appeal.
She was right. When I visit schools, the kids can't hide their excitement over what they call the "Bobble-Head Bios." Almost everyone has read at least one, some kids collect them, and they all have their favorites.
TBD: Tell us about your road to publication and how you navigate the stormy seas of the book business. And how in God's name does one person write 340 books?
DMR: As I mentioned above, I started my career as an editor, and my first few books were for the companies I worked for. When I went freelance, I continued writing for them and for other school and library publishers. Books for the school and library market are often work-for-hire assignments, so my "day job" for the next 15-ish years involved taking on as many assignments as I could to earn a steady income (thus so many books!). I wrote for a variety of age levels on all sorts of topics—roller coasters, cupcakes, sneakers, ladybugs, aliens, suffrage, rocks and minerals, robots, planets, brains, sandcastles, rock climbing. You name it, it's very possible I've written a book about it! Meanwhile, I was also working on picture books and middle grade novels, submitting them to publishers, and marking off rejections on my spreadsheets. So, while I passed the 300 mark for published books, I also passed the 300 mark for rejection letters. (It's all part of the process for authors writing and submitting over so many years!)
In 2013, I got the itch to become a student again, so I enrolled at Vermont College of Fine Arts to get my MFA in Writing for Children and Young Adults. Coming out of that program, I secured an agent, who's currently marketing a middle grade and a picture book while I work on a YA novel.
Through the years, no matter what the project, I grew as an author. I've also realized that there isn't, nor should there ever be, a point of "arrival." It's healthy to give yourself goals along the way, but success is more about the development, patience, and perseverance of the journey.
TBD: What is an objective correlative, and why is it so important?
DMR: I first learned the term objective correlative in graduate school from author Tim Wynn-Jones, and it sounded so academic and important. But it's quite a simple concept, at least how I interpret it—an author can use an object (setting or event) to correlate to an emotion. In other words, you don't have to name an emotion to communicate it to readers, you can show it through sensory description. Suzy doesn't have to say she feels neglected. Instead, Suzy can be looking at a dying, cobwebbed-covered plant on the windowsill that never gets any sun. That says neglected more than the word "neglected" ever could. The plant becomes shorthand for the emotion, so when the plant is reprised in the story, we feel "neglect" again. And then, if that same plant is thriving and blooming by the end, we feel the significance of that change, too.
TBD: How do you inject emotion into characters in a book?
DMR: For me, it all comes down to empathy—getting the reader to feel the same feelings as your character. I think of emotion as the engine of the story. A character's wants and desires will drive what the character does (action/plot), what the character sees (setting), what the character says (dialogue), and what the character remembers (flashback). Everything in a story has to be in service to the emotions.
To get readers to empathize with characters, the author has to empathize with his or her characters, too. If you can tap into your own authentic, vulnerable, core emotions when writing, then those emotions will show up on the page and transfer to the core of your reader.
TBD: We hate to ask you this, but what advice do you have for writers?
DMR: This is a great question! Lord knows I've needed all the writerly advice I could get my hands on through the years.
Write what scares you…We often say we want to be bold and brave, but that's not possible without fear. If you don't think you're a poet, write a poem. If you don't think you could ever write YA, try it. You have nothing to lose, but everything to gain. You'll most likely surprise yourself by easily conquering what you thought impossible.
Find a community… Often the people in your immediate circle (spouse, kids, family, every day friends) don't understand the writer part of you. You need to find a team. Teams have teammates, of course, who understand the game. But they also have cheerleaders to spur you on and coaches who offer advice to help you become the best version of yourself. Join a critique group, join the Society of Children's Book Writers and Illustrators, find your people.
Give yourself permission to play…for so long I thought I needed to be efficient with my writing time. But when I experiment, I create an unexpected (and better) result. Turn off the side of your brain that tells you your writing must have a purpose (and even worse, that it has to be good!). In other words, dig in the dirt hole. You never know what you'll discover.
---
Dana Meachen Rau is the author of more than 340 books for children and young adults, including early readers, biographies, history, science, cookbooks, and craft books. Her most recent titles include Who Was Cesar Chavez? and Who Are the Rolling Stones? A graduate of Trinity College in Hartford CT, and Vermont College of Fine Arts in Montpelier, VT, she currently teaches writing at the University of Hartford. To find out more about her books and her blog, visit www.danameachenrau.com.
If you live in the Bay Area, which we did for many years, and you have a penchant for the dark side that draws you toward the underbelly of noir, you know Eddie Muller. He's a legend. Let's face it, you don't get to be the Czar of Noir for nothing. So when we found out he was editing the new Oakland Noir, part of the great noir series by Akashic, we jumped at the chance to pick his dark brain about Oaktown, writing and the book business.
Read this interview on the HuffPost.
The Book Doctors: What are your earliest memories of being interested in noir? What were some of your favorite noirish books when you were going up, and why?
Eddie Muller: I'm of an earlier generation, pre-VCR. I was first drawn to noir by movies I'd see on Dialing for Dollars, weekdays afternoons when I'd cut school. Stuff like Thieves' Highway and Cry of the City and The Big Heat. I started combing TV Guide to find movies with "Big," "City," "Street" and "Night" in the title. There's a title: Big City Streets at Night. I'd watch that. The look of the films and the attitudes of the characters resonated with me. I was at the epicenter of the hippie movement in San Francisco, but I was intrigued by this earlier generation's style and attitude.
In high school I started reading Raymond Chandler and Dashiell Hammett, and the die was cast. In that way, I'm like virtually every other crime fiction writer. It's amazing the influence those guys had, especially Chandler. His prose was intoxicating. Reading Hammett's short stories made you want to be a detective. Reading Chandler made you want to be a writer. After that, you just start devouring everything. At a certain point I began distinguishing between mystery writers and crime writers. And I became less interested in the detective whodunnits and more fascinated by the noir stuff: Patricia Highsmith, Jim Thompson, David Goodis, Charles Willeford. Their books don't resolve neatly. Things aren't going to end well.
TBD: What are you currently reading?
EM: I'm looking forward to a couple of days off so I can read Paul Auster's latest, 4321. I've seen some discouraging reviews, but I read everything of this. He's my favorite living author. I enjoy how his mind works and I like how he translates it to the page.
TBD: What are some of your favorite noir classics, and again, why?
EM: Derek Raymond's Factory series books are pretty great, especially I Was Dora Suarez. He really turned detective stories into noir literature. Forgive me for touting the obvious touchstones: Hammett's big three: Red Harvest, The Maltese Falcon, and The Glass Key. Chandler's The Long Goodbye. Here's the thing about crime fiction: you end up loving a writer's body of work more than a single book. I like reading David Goodis, but I can't say I like Cassidy's Girl more than Nightfall. Same with Jim Thompson. Charles Willeford, The Burnt Orange Heresy. I like Highsmith's Ripley novels. I like Highsmith in general. She still doesn't get her due because, obviously, she was a woman writing in what's perceived as a man's genre. I had that bias once, as a younger and stupider man. Then I wised up. More guys should wise up.
TBD: Having been published in San Francisco Noir, part of the Akashic series, I'm a big fan of these books. How did you become involved with Oakland Noir?
EM: Well, we were both in that San Francisco noir collection! I was sort of wondering when Johnny Temple, Akashic's publisher, would get around to Oakland. I mean, seriously, how can you have Duluth Noir before Oakland Noir? As it turns out, Jerry Thompson, who's a writer and bookseller in Oakland, had pitched Johnny on an Oakland Noir collection but hadn't gotten a green light. Then Jerry approached me about co-editing the anthology—and I guess because Johnny and I had some history we got the go-ahead.
TBD: What was it like editing all these amazing writers?
EM: It was great! Jerry and I shared a vision of what we wanted the book to be—an accurate demographic reflection of the city. Meaning we wanted an appropriate gender/racial/ethnic mix to the stories. Which can be tricky. You want good well-conceived, well-written stories, not just stories featuring a black or Asian or Hispanic character. Let's be honest: it's a crap shoot. Jerry did the hard work of selecting most of the contributors, because he knew the literary landscape of Oakland; I pulled in a couple of my buddies, Kim Addonizio and Joe Loya. We had a vision of how the book should play out, but you can't tell writers what to write. In the end, I was happy with the result. The reviewer for Publishers Weekly complained that some stories weren't really noir, but the Kirkus reviewer understood completely: our mission was to reveal the city beneath the mainstream perceptions, to use genre fiction show sides of Oakland not usually seen.
TBD: What do you think separates great noir from everyday pulpy potboilers?
EM: Empathy. Great noir writing makes you feel and contemplate lives gone off the rails. That's not entertaining for a lot of people, but to me it's one of the purposes of art.
TBD: What exactly is a noircheologist? (Spell check really hated that word!)
EM: I dig through the past to rescue and revive this stuff. That's the mission of the Film Noir Foundation, which I founded in 2006. We rescue and restore films, specifically noir, that have slipped through the cracks and disappeared. There are a lot of savvy small publishers who are noircheologists on the literary side, but I'm the guy when it comes to film. We recently resurrected a terrific 1956 noir film from Argentina, Los tallos amargos (The Bitter Stems), and preserved a sensational picture from 1952 called El vampiro negro; it's an Argentine reworking of Fritz Lang's M. I'm on a crusade now to show that film noir was not specifically an American thing.
TBD: You have one of the coolest nicknames around: "The Czar of Noir." How did that come about? And how can I get a nickname that cool?
EM: A woman named Laura Sheppard, event coordinator at the Mechanic's Institute Library in San Francisco, was introducing me one night. She was reading the far-too-lengthy bio I'd supplied—you do that when you're young and trying too hard—and, frankly, I think she just got tired of it. So she said, "Hell, he's just the czar of noir." It's been the gift that keeps on giving. If you want a cool nickname, I can put you in touch with Laura.
TBD: Will you ever get tired of noir?
EM: I don't think so. Not once I realized there was far more to it than what was ascribed by the original scholars on the subject. It annoys some purists when you stretch the boundaries, but who cares? We sold out a week of shows at the Museum of Modern Art in New York presenting virtually unknown film noir from Argentina. Akashic's Noir series has been a fabulous way of getting new writers published and providing a valuable anthropological–literary experience. There's been a long overdue rethinking of this terrain as strictly a male-only province. All good, as far as I'm concerned.
TBD: We hate to ask you this, but what advice do you have for writers in general, and writers of noir specifically?
EM: Understand that noir is not about the body count. It is often about violence—the psychological pressures that lead to it, and the inherent drama in trying to stem the tide. It bothers me when books and films featuring ugly people engaged in relentless killing are described as "noir." It's not. Those are just Tom and Jerry cartoons for post-adolescent boys. Not entertaining to me, and not of any significant value to the culture at large. I guess my advice would be "Aim a little higher."
---
Eddie Muller is the world's foremost authority on film noir. As founder and president of the Film Noir Foundation he is a leading figure in film restoration and preservation, and a familiar face and voice on the international film festival circuit, DVD special features and Turner Classic Movies, where he hosts Noir Alley every Sunday morning at 10am EST.
We first met Jeannie Zokan several years ago when she was putting together her young adult novel. Years later, it's become a piece of women's fiction. The Existence of Pity is out now, so we picked Jeannie's brain on her travels through the rocky seas of publication.
Read the interview in the HuffPost.
The Book Doctors: When did you first become a writer?
Jeannie Zokan: I've written all my life, but I first saw myself as a writer at a poetry workshop in Washington, DC. I was in my twenties, and our leader, Sandy Lyne, had us come up with affirmations to silence our inner critics. Mine was, "I am a courageous poet." I'd filled many notebooks – and burned some of them in a pile in my backyard in Colombia – but that workshop, where I acknowledged my fear and wrote anyway, was my starting block.
TBD: What books did you love as a kid and why?
JZ: Books were my best friends as a kid, and although my generation didn't have Harry Potter, we had The Chronicles of Narnia by C.S. Lewis, which my mom read to my brothers and me over and over. There were many, many more books, but one author influenced me the most. Betty Cavanna wrote in a clear, easy voice about strong young women facing life with honesty and openness. Every one of her books resonated deeply with me.
TBD: What books are you reading right now?
JZ: I am reading My Name is Lucy Barton by Elizabeth Strout for a book club, and I'm really enjoying her style. Also, Zen and the Art of Motorcycle Maintenance is on my bedside table for the third time. Such a thought-provoking read!
TBD: How did you learn to become a writer?
JZ: Oh, the usual, I suppose. By reading, writing, taking classes, and studying books about writing. But learning to write a novel tripped me up for many years. I wrote poetry, short stories, articles, even my memoirs, but I couldn't see how to create a complete novel.
Then NaNoWriMo came into my life. I'll never forget making that seemingly insignificant decision to buy Chris Baty's No Plot? No Problem! in Barnes & Noble back in 2008. It turned out to be exactly the primer I needed to create a riveting story with complex characters and an amazing setting. And writing a novel in one month worked perfectly for me. My daughters, then seven and ten, and my sweet husband were willing to let me have November.
I wrote my first novel in 2008 and have written seven more since then. The Existence of Pity was written in November of 2010. I'm also grateful NaNoWriMo introduced me to your indispensable book, The Essential Guide to Getting Your Book Published.
TBD: How did you end up getting published?
JZ: For three years, I worked on The Existence of Pity with a critique group at the West Florida Literary Federation. Then I sent it to a list of agents who promptly rejected it. I worked on the manuscript another year with college instructor and English teacher Diane Skelton. Her critiques were absolutely invaluable. Even so, the second time I sent out the manuscript, I was rejected again.
The third time proved to be a charm. With the help of two more critique groups and my daughter, who was fourteen at the time, I knew the book was finally where it needed to be. Among this wave of agents and publishers was Red Adept Publishing, and on November 14, 2015, they called and told me they wanted to publish my manuscript. Exactly one year later, my book was released, and I can't thank Red Adept Publishing enough for giving my story a chance. It all comes down to publishers and acquisitions editors who read through their slush piles, making dreams come true one manuscript at a time, and I will be forever grateful!
TBD: What was the editing process like for you?
JZ: "Brace yourself," my publisher told me! But since I'd been through so many critiques with The Existence of Pity, I was prepared. Of course there were moments when my editor wanted more than I thought I could give, but one thing I've learned is that there is always a way to resolve scene issues or clunky sentences. I've also learned to love feedback. Thoughtful edits always make writing better. I just remind myself I'd rather be happy than right. I've been given many gifts of perfect edits: the right word or turn of a phrase, the right addition—or subtraction—of a scene. All I had to do was brace myself and graciously accept each one.
TBD: What the heck is aerial yoga and why does anyone do it?
JZ: Aerial yoga is Cirque du Soleil in my living room! On a much smaller scale. I bought our aerial yoga swing on Amazon and had a professional bolt it to the ceiling. Now my husband, daughters, and I hang upside down and flip around on it whenever we want. I'm half an inch taller as a result. It's also fun to watch the braver of my friends try it when they come over.
TBD: You are also a writing coach. What do you feel like you've learned about your own writing from coaching other writers?
JZ: The writing coach gig hasn't quite taken off yet, that's why there's still an introductory rate of $25 per hour! But I've spent hundreds of hours in critique groups over the past decade, and my writing has improved not only because of their edits, suggestions, and comments, but also because of their dedication to writing, and their willingness to show up week in and week out.
TBD: Your book is so much about family. Did you draw from your own experiences? Has your family read this book? Are they still speaking to you?
JZ: Yes, I drew the setting from my experience as a missionary kid in Colombia, mostly because people have always asked me what it was like to grow up overseas. This book is my answer.
My immediate family loves my book like I do, and they are my biggest fans. As for my family of origin, the jury is still out. I don't think any of them have read it yet, and though I dedicate it to them, this book is more for those who find themselves in Josie's predicament, not sharing the same beliefs as their families. I want them to know they aren't alone. I wrote this for my younger self, who felt very much alone, and she really appreciates it.
You could say Josie's mother is the antagonist, but don't forget I'm a mother, too. I can relate to Astrid getting caught up in her life's work, believing she knows what's best for her children, forgetting to notice how they are changing. It takes an effort to set one's beliefs aside and allow others their own points of view, and any mother can relate to that.
The Existence of Pity was scary to write, and even scarier to pursue publication, but I did it for my husband and daughters, and for others who loved the story. Besides, if we only wrote what our mamas and daddies approved of, where would we be?
TBD: Have you been back to Colombia?
JZ: I left Colombia after graduating from high school, and was able to visit many times before my parents retired to the States. Around the same time, travel to Colombia became too dangerous. It seemed I'd never get to go back, and I felt like an exile. But then, in a heartbreaking twist of fate, I was given a reason to visit Colombia again.
In 2012, we became aware that my mother had Alzheimer's. Within two years, my father took her back to Colombia. Healthcare for her was much more affordable and compassionate there. My parents lived in a beautiful compound with cheerful nurses and cooks, and I cherished visiting and being able to take my husband and children to see the country of my youth. I've written about these bittersweet trips to paradise in my blog at www.JeannieZokan.blogspot.com.
My parents are back in the States now, since being far from family was difficult for my father. My mom is in a Personal Care Home, living always and only in the now, oblivious of Astrid and Josie. We sing together often, and she tells me she loves me. I can't ask for any more than this.
TBD: We hate to ask you this, but what advice do you have for writers?
JZ: You know the answer to this one, David! My advice to writers comes from your book, and the quote is still taped to my computer.
"The more you know in your heart that you are the perfect author for your book and that your book is salable and/or necessary, the better your chances of convincing someone else."
So to writers everywhere, read the guide (it really is essential!) and then write what is yours to write. Be the courageous poet you were born to be.
---
Jeannie Zokan grew up in Colombia, South America as the daughter of missionaries. She now lives in Florida's Gulf Coast with her husband, two daughters, two dachshunds, and a cat.
MONTCLAIR LITERARY FESTIVAL presents:
THE BOOK DOCTORS PITCHAPALOOZA
APRIL 1, 4:30-6:00PM, MONTCLAIR PUBLIC LIBRARY
COME PITCH YOUR BOOK!
WHAT:   Pitchapalooza is American Idol for books (only kinder and gentler). Twenty writers will be selected at random to pitch their book. Each writer gets one minute—and only one minute! Dozens of writers have gone from talented amateurs to professionally published authors as a result of participating in Pitchapalooza. At the end of Pitchapalooza, the judges will pick a winner. The winner receives an introduction to an agent or publisher appropriate for his/her book.
WHO: Arielle Eckstut and David Henry Sterry are co-founders of The Book Doctors, a company dedicated to helping authors get their books published. They are also co-authors of The Essential Guide to Getting Your Book Published: How To Write It, Sell It, and Market It… Successfully (Workman, 2010). Arielle Eckstut has been a literary agent for over 20 years at The Levine Greenberg Rostan Literary Agency. She is also the author of nine books and the co-founder of the iconic brand, LittleMissMatched. David Henry Sterry is the best-selling author of 16 books on a wide variety of subjects, including memoir, sports, YA fiction, and reference.  His first book has been translated into 10 languages and optioned by HBOl; his latest book was featured on the cover of the Sunday New York Times Book Review.  Arielle and David have taught their workshop on how to get published everywhere from Stanford University to Smith College. They have appeared everywhere from The New York Times to NPR's Morning Edition to USA Today.
Our special guests for the Montclair Literary Festival are literary agents:
Liza Dawson, Liza Dawson Associates
Joelle Delbourgo, Joelle Delbourgo Associates Literary Agency
Monica Odum, Bradford Literary Agency
HOW: At Pitchapalooza, judges will help you improve your pitch, not tell you how bad it is. Judges critique idea to style to potential in the marketplace and much, much more. Authors come away with concrete advice as well as a greater understanding of the ins and outs of the publishing industry. Whether potential authors pitch themselves or simply listen to trained professionals critique each presentation, Pitchapalooza is educational and entertaining for one and all. Pitchapalooza has been covered by The New York Times, The Washington Post, The Wall Street Journal and many other publications.
WHERE: Montclair Public Library
WHEN: April 1, 4:30-6:00 — THE ONLY PITCHAPALOOZA IN NJ IN 2017!
PRIZE: The winner receives an introduction to an agent or publisher appropriate for his/her book.
"We came to Pitchapalooza with an idea and six months later we got a book deal with a prominent publisher. We simply couldn't have done this without this opportunity and without David and Arielle. We had been working on this project for several years, on our own, and struggling without any guidance. We were really discouraged by the entire process. Winning Pitchapalooza, and working with these two really helped us focus and renew our enthusiasm in the project. And now we're going to be published authors!"
—Nura Maznavi and Ayesha Mattu, Pitchapalooza winners and authors of Love, Inshallah: The Secret Love Lives of American Muslim Woman
How do you get your book successfully published in today's ridiculously competitive marketplace? Come to The Book Doctors Master Class to find out.
WHAT: The Book Doctors Publishing Master Class
WHEN: April 2, 10am-1pm
WHERE: 11 Pine Street, Montclair, New Jersey
PRICE: $100 including copy of The Essential Guide To Getting Your Book Published
Every participant will get the chance to pitch their book idea and get it critiqued kindly and gently.  Whether you are looking to get a deal with one of the Big 5, a great independent publisher, or self-publish, your pitch is the key that unlocks the door to an agent, a publisher, and in the end, a reader. Space is limited, sign up now!
How to register
Click the Pay Now button to make a secure payment.
Here's what people are saying about The Essential Guide To Getting Your Book Published:
"A must-have for every aspiring writer."
—New York Times bestselling author, Khaled Hosseini, The Kite Runner
"I started with nothing but an idea, and then I bought this book. Soon I had an A-list agent, a near six-figure advance, and multiple TV deals in the works. Buy it and memorize it. This little tome is the quiet secret of rockstar authors."
—New York Times bestselling author Timothy Ferris, The 4-Hour Workweek: Escape 9-5, Live Anywhere, and Join the New Rich.
Arielle Eckstut and David Henry Sterry are co-founders of The Book Doctors, a company dedicated to helping authors get their books published. They are also co-authors of The Essential Guide to Getting Your Book Published: How To Write It, Sell It, and Market It… Successfully (Workman, 2010). Arielle Eckstut has been a literary agent for over 20 years at The Levine Greenberg Rostan Literary Agency. She is also the author of nine books and the co-founder of the iconic brand, LittleMissMatched. David Henry Sterry is the best-selling author of 16 books, on a wide variety of subjects, including memoir, sports, YA fiction, and reference.  His first book has been translated into 10 languages and optioned by HBO; his latest book was featured on the cover of the Sunday New York Times Book Review. Arielle and David have taught their workshop on how to get published everywhere from Stanford University to Smith College. They have appeared from The New York Times to NPR's Morning Edition to USA Today.
I came away from our workshop inspired, hopeful, informed, and once again in love with writing, writers, and even agents (well, some of them)!
Your pitch is one of the most powerful and underrated arrows in your quiver as you attempt to scale the walls of Publishing Castle.  Here are just a few helpful tips.
1. A great pitch is like a poem.  Every word counts.
2. Make us fall in love with your hero.  Whether you're writing a novel or memoir, you have to make us root for your flawed but lovable hero.
3. Make us hate your villain.  Show us someone unique and dastardly whom we can't wait to hiss at.
4. Just because your kids love to hear your story at bedtime doesn't mean you're automatically qualified to get a publishing deal. So make sure not to include this information in your pitch.
5. If you have any particular expertise that relates to your novel, tell us. Establishing your credentials will help us trust you.
6. Your pitch is your audition to show us what a brilliant writer you are, it has to be the very best of your writing.
7.Don't make your pitch a book report.  Make it sing and soar and amaze.
8. A pitch is like a movie trailer.  You start with an incredibly exciting/funny/sexy/romantic/etc. close-up with intense specificity, then you pull back to show the big picture and tell us the themes and broad strokes that build to a climax.
9. Leave us with a cliffhanger.  The ideal reaction to a pitch is, "Oh my God, what happens next?"
10. Show us what's unique, exciting, valuable, awesome, unexpected, about your project, and why it's comfortable, familiar and proven.
Here's a link to interview David did about pitching for NPR.
We at The Book Doctors love National Novel Writing Month (NaNoWriMo). For those of you who don't know, they are an organization that gets together in informal ways all over the world, and in the month of November, WriMos (NaNoWriMo participants) write 50,000 words. No plot, no problem. Many, many writers have gone on to get book deals after participating. Every year, we do an online Pitchapalooza with NaNoWriMo, and we get some fantastic pitches. One of our winners, Stacy McAnulty, had such a great pitch, and wrote such a wonderful book, that she got a book deal. Her book is out now, so we wanted to check in with her to see what it was like to go from NaNoWriMo to getting a book deal. We're doing another online NaNoWriMo Pitchapalooza until March 31, 2016. See below for details.
ANY PARTICIPANT WHO BUYS THE ESSENTIAL GUIDE TO GETTING YOUR BOOK PUBLISHED
GETS A FREE 20 MINUTE CONSULTATION  WITH THE BOOK DOCTORS (email with proof of purchase to Sterryhead@Gmail.com)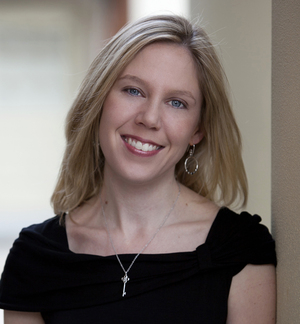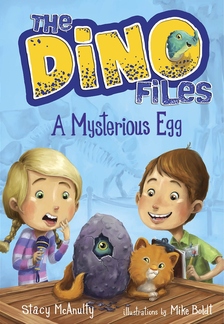 The Book Doctors: What were your favorite books as a kid, and why?
Stacy McAnulty: We're starting with the question that always embarrasses me because I didn't read as a young kid. I can remember sitting in fourth grade with the book How to Eat Fried Worms open on my desk, and instead of reading the words, I literally counted them. I'd count all the words, then turn the page so the teacher would assume I was quietly reading.
Also, we didn't have many books in the house. I remember enjoying Little Golden Books and the picture book The Fourteen Bear Summer and Winter (which was held together with duct tape).
I didn't fall in love with a book until high school, and that was Pillars of the Earth by Ken Follett. I never counted the words in that book. It's about 1,000 pages; the word count must be in the mid six-figures. That novel blew me away and was also held together with tape.
TBD: What made you want to do something as ridiculous as write a book?
SM: It is ridiculous! It's a crazy challenge similar to climbing Mount Everest or swimming the English Channel. But I guess what appeals to me about writing a book (over climbing or swimming) is you can do it in your PJs. And while eating gummy worms. And you likely aren't going to fall to your death or be eaten by a shark. Not much physical danger involved in writing a book. Though today my right shoulder is a little tight.
I have to write. It's almost a sickness. Plots, crazy ideas, and conversations with imaginary characters are constantly running through my head. The only way to get these persistent thoughts out of my head is to write them down (or type them up). Maybe it is a sickness?! Multiple Mass Ideas Sickness. Obsessive Writing Disorder.
TBD: Where did you get the idea for The Dino Files series?
SM: My son asked for a "real-life dinosaur" for his fifth birthday. Obviously, he was about sixty-five million years too late. I started writing the first draft for him. I'd write a chapter during karate class and read it to him immediately after. It was great motivation having someone eager to hear the next segment of the story.
TBD: What were some of the joys and difficulties of writing in the voice of a kid?
SM: I've been told I'm immature (not sure if it was meant as a compliment, but I'll take it). I like to joke around, and I love to learn. Isn't that the makings of a kid? Children get to be crazy. They can blow a giant bubble with gum and truly believe this is a reasonable transportation method for traveling to the moon. Their world has many rules. Don't touch that. Don't go there. Quiet down. Be still. But their imaginary worlds are still full of endless possibilities. Gravity? We don't need no stinkin' gravity. Writing for kids lets me be a kid.
As for difficulties? There are some limits to the language and sentence structure. Fortunately, I have a limited vocabulary. You don't want to discourage a reader, but you also don't want to talk down to a kid. They'll pick up on that quick. The biggest challenge in The Dino Files series is the word count. My editor wanted between ten and eleven thousand words. We needed to leave room for Mike Boldt's pictures and teaser chapters for the next book. That meant reducing the first manuscript by twenty-five percent. Cutting can be harder than adding words. At least for me. I had to slash jokes, description, and even characters. I learned to stay true to the story and focus on the action.
TBD: Did you have kids read the book as you were developing it?
SM: In general, I only share my work with the kids I cook dinner for–which is a small group of three. As I mentioned, I read the first draft to my son as I was writing it. Unfortunately, young kids don't appreciate revision. When I created the next draft, I asked my son if he wanted to hear it. The answer was no. Luckily, I have two other kids. My eldest is a teenager. You want honest feedback? Ask a teen to critique your work. She read the next few drafts aloud to me. It's great to hear your words interpreted in someone else's brain and mouth. She also loved to point out my inconsistencies, and she would yawn dramatically at the boring parts (which have all now been cut!).
TBD: How did you go about getting your book deal?
SM: I'd published a picture book in 2013 with a small press (unagented). I knew that if I wanted a career, an agent was vital. I entered contests and went to conferences. But, in the end, I was pulled from the dreaded slush pile. I queried my now-agent with a picture book. I was sending out about a dozen queries a month. Lori Kilkelly offered representation based on that book, but I asked her to read The Dino Files before I accepted her offer. I wanted to know if she liked my longer works as well. Lori did see potential in The Dino Files. Potential is code word for needs another revision.
About seven months later, we went out with The Dino Files. Random House Kids replied a few weeks later: What a great read! Does the author have ideas for future books in the series? Those are the moments writers live for.
TBD: What are you doing to promote and market your book?
SM: Marketing a book for kids is tricky. You want to connect with the reader, which, for The Dino Files, are kids ages seven to ten. But this demographic doesn't have Twitter or Facebook accounts, not to mention credit cards for online buying or the ability to drive the minivan to the bookstore. So I need to connect through the adults in their lives first. I offer free Skype visits for classrooms. I've created a website with printouts and videos that parents and teachers can share with their kids. I've sent postcards to libraries and bookstores. I know there are dino-loving kids out there. I want to meet them. I want them to tell me I say Deinonychus wrong. I want them to tell me what kind of dinosaur would make the best pet. I want to inspire future paleontologists (and future writers!).
TBD: It's so exciting to get a three-book deal. Are you already working on the next book?
SM: All the books are done and hitting shelves this year! The Dino Files series is intended for kids in elementary school. We hope they fall in love with the first book. And if they do, we can't expect them to wait a year for the next book. Kids are binge readers. They want more. We are ready to give them more.
I'm currently working on a middle-grade novel about a twelve-year-old math savant. She has been homeschooled and is technically ready for college, but her grandmother insists she give public middle school a try first. And I'm always working on picture books.
TBD: How did National Novel Writing Month help you write your book and get it published?
SM: Full disclosure, the first draft of The Dino Files was not an official NaNoWriMo win. The word count was only twenty thousand. (And the printed version is under eleven thousand.) But I have completed the fifty-thousand-word NaNoWriMo marathon three times. NaNoWriMo makes you accountable. Resolutions, promises written on sticky notes, self-imposed deadlines–none of these have the power and prestige of NaNoWriMo. NaNoWriMo could only be improved if, somehow, they could send an electric shock through your keyboard when you failed to meet a daily goal or if there was a multi-million-dollar cash prize at the end.
TBD: We hate to ask you this, but what advice do you have for writers?
SM: Yep, this is a tough question. Luckily, I have a definitive answer on what all writers must do. I'll call it Stacy's Top Commandments on Writing.
Never talk about your first draft. (This is actually one of Stephen King's rules.) If you're telling your spouse or your hairdresser or your hedgehog all about your next project, you're wasting your breath. Unless your hedgehog can take dictation. These people likely don't care. Or at least, don't care as much as you do. And when you actually sit down to write your story, it'll feel like work. So when a coworker or a neighbor asks what you're working on, just give them a title. But be vague. Maybe something like Sunset at Dawn.
Carry a book everywhere. No, not your phone with a book app, not your Kindle, and definitely not a tablet. Writers read. If you're carrying a book everywhere, you're likely to read it. And it's good karma to "advertise" another writer's book.
Compare yourself to everyone. Let's be serious. You're going to do it anyway. I'm just giving you permission. That way, you won't feel guilty. Compare yourself to bestselling authors. Compare yourself to the guy in your critique group that just got a six-figure deal for a memoir about camping with his three-legged dog. Compare yourself to Jennifer Lawrence (because we all secretly want to be Jennifer Lawrence or her best friend). When you're done comparing, move on to number four.
Write every day. I hate this rule. It's a cliché at this point like New Year's resolutions and diets that start tomorrow. But…I do believe this strategy (can you call three words a strategy?) works for a first draft. You must add to your work in progress each day. Or you risk your pesky muse fleeing the scene.
Get professional help. Of course, you may need help for your physical and mental problems, but I'm talking about your plot problems. Your character problems. Your spelling problems. You need to invest in yourself. I draw this inspiration from Vin Diesel. (Aren't we all inspired by Vin Diesel?) He told a story on a talk show about saving up forty-some thousand dollars. Instead of buying a car or something flashy, he invested that money in himself. He made a small film with a friend to showcase his talent. That little movie led to a role in Saving Private Ryan. So if you are debating between buying a BMW and taking a writing class, take the class. Deciding between buying a Tesla and hiring an editor, get the editor. (Warning: And if you have forty-thousand dollars to pay an editor, I'm totally available.)
Celebrate good times! It's easy to get excited when an agent offers representation or when a publisher makes a deal or when a review is accompanied by a star. We know those are the rare, exciting moments in a writer's life. But we must also celebrate the other big moments. When you type 'the end' on a manuscript, you deserve a dinner out. When you come up with that ultimate plot twist after you've been brainstorming (and crying about it) for a week, you deserve a glass of your favorite beverage. When you recover your work in progress from a fried hard drive, you deserve a glazed donut with sprinkles. (Guess how I spent my morning?) Take the time to celebrate your victories.
You need writer friends. Of all my rules, this is a must. I would not be a published author without the support of my writerly friends. Your family won't understand your problems and frustrations. Unless you are a family of writers. Your non-author friends won't understand plot arcs and rejection letters. Your neighbors don't understand these acronyms: WIP, YA, ARC. Writer friends can empathize like no others. They will listen for hours about rejection letters while your mom will give you two minutes (tops!) and then she'll suggest you try something new like painting because you always liked to color when you were a child. Just today, a writer friend convinced me not to quit a project I've already sunk a year of my life into. Writer friends have given me advice on everything from how you organize an author visit, to how long should I wait before following up with an editor, to does this author photo make me look fun or crazy? Writers, while not exactly a rare breed (nine out of ten retirees are working on a memoir, and the other one has a picture book called The Adventures of [insert some animal that her grandson just loves]), work best in a nurturing, warm community. Just like bacteria.
Sixth Annual NaNoWriMo Pitchapalooza
For those of you not familiar with Pitchapalooza, here's the skinny: You get 250 words to pitch your book. Twenty-five pitches will be randomly selected from all submissions. We will then critique the pitches online so you get to see what makes a great pitch. We will then choose one winner from the group. The winner will receive an introduction to an agent or publisher appropriate for his/her manuscript. We will also crown a fan favorite who will receive a free one-hour consult with us (worth $250).
Beginning February 1, 2016, you can email your pitch to nanowrimo@thebookdoctors.com. Please do not attach your pitch, just embed it in the email. All pitches must be received by 11:59PM PST on February 29, 2016. The 25 random pitches will be posted on March 14, 2016. Winners will be announced on April 1, 2016. Anyone can vote for fan favorite, so get your social media engine running as soon as the pitches go up!
Learn more about the sixth annual NaNoWriMo Pitchapalooza here.
Stacy McAnulty grew up outside of Albany, New York and received her B.S. in Mechanical Engineering from the University at Buffalo. She currently lives in Kernersville, NC with her three children and two dogs. The Dino Files chapter book series follows a nine-year-old dinosaur expert, his paleontologist grandparents, a cat named Saurus, and fossils that might not be so extinct!
Join our newsletter to receive more interviews and tips on how to get published. 
Arielle Eckstut
,
author
,
book deal
,
book promotion
,
children's literature
,
David Henry Sterry
,
editing
,
how to get published
,
How to publish a book
,
How to write a book
,
marketing
,
NaNoWriMo
,
National Novel Writing Month
,
Picture Books
,
pitchapalooza
,
Stacy McAnulty
,
the book doctors
,
The Dino Files
,
writing
,
writing craft
Can writers get book deals at writers conferences and workshops? Yes! It's incredibly important to put yourself in the company of literary agents, editors, publishers, and other writers. Writers conferences and workshops are the single easiest way to make this happen. Learn how to make the most of your writer conference/workshop experience by watching our most recent video.
Click here to watch the video.
On

February 13

, we're leading a step-by-step conference to take writers through the entire publishing process.
We'll remove the smoke and mirrors from the confusing world of publishing to help you find your path to a successfully published book.
Publishing: Traditional, Independent, or Self?
Perfect Your Pitch
Locate, Lure, and Land the Right Agent
Pitchapalooza
And More!
Arielle Eckstut
,
authorship
,
book deal
,
Book Doctors
,
books how to find a publisher
,
Changing Hands Bookstore
,
David Henry Sterry
,
editing
,
how to find a literary agent
,
how to get published
,
How to Get Published Successfully Conference
,
literary agent
,
pitchapalooza
,
publishing
,
video
,
writers conference
,
writers workshop
,
writing