PITCHAPALOOZA RETURNS TO BROOKLYN
YO BROOKLYN COME FIND AN AGENT!
BROOKLYN BOOK FESTIVAL
BROOKLYN PUBLIC LIBRARY SEPT 16th 7pm
WHAT: Pitchapalooza is American Idol for books (only kinder & gentler). Twenty writers will be selected at random to pitch their book. Each writer gets one minute—and only one minute! Dozens of writers have gone from talented amateurs to professionally published authors as a result of participating in Pitchapalooza, including Genn Albin, our KC winner who got a 3-book mid-six figure deal with Farrar Straus & Giroux.
WHO: Arielle Eckstut and David Henry Sterry are co-founders of The Book Doctors, a company dedicated to helping authors get their books published. They are also co-authors of The Essential Guide to Getting Your Book Published: How To Write It, Sell It, and Market It… Successfully (Workman, 2010). Arielle Eckstut has been a literary agent for over 20 years at The Levine Greenberg Literary Agency. She is also the author of nine books and the co-founder of the iconic brand, LittleMissMatched. David Henry Sterry is the best-selling author of 16 books, on a wide variety of subject including memoir, sports, YA fiction and reference. His first book has been translated into 10 languages and optioned by HBO, his latest book was featured on the cover of the Sunday New York Times Book Review. They've taught their workshop on how to get published everywhere from Stanford University to Smith College. They have appeared everywhere from The New York Times to NPR's Morning Edition to USA Today. .
HOW: At Pitchapalooza, judges will help you improve your pitch, not tell you how bad it is. Judges critique everything from idea to style to potential in the marketplace and much, much more. Authors come away with concrete advice as well as a greater understanding of the ins and outs of the publishing industry. Whether potential authors pitch themselves, or simply listen to trained professionals critique each presentation, Pitchapalooza is educational and entertaining for one and all. From Miami to Portland, from LA to NYC, and many stops along the way, Pitchapaloozas have consistently drawn standing-room-only crowds, press and blog coverage, and the kind of bookstore buzz reserved for celebrity authors.
PRIZE: At the end of Pitchapalooza, the judges will pick a winner. The winner receives an introduction to an agent or publisher appropriate for his/her book.
PRICE OF ADMISSION: To sign up to pitch, you must purchase a copy of The Essential Guide To Getting Your Book Published. Anyone who buys a copy of receives a FREE 20 minute consultation, a $100 value. If you don't want to pitch, the event is FREE.
WHEN: September 16, 7pm
WHERE: Brooklyn Public Library 10 Grand Army Plaza http://www.bklynlibrary.org/locations/central
Brooklyn Book Festival http://www.brooklynbookfestival.org/BBF/Home
Washington Post: http://thebookdoctors.com/the-book-doctors-pitchapalooza-in-washington-post
New York Times article: http://tinyurl.com/3tkp4gl.
Pitchapalooza mini movie: http://bit.ly/vm9YSu
Pitchapalooza on NBC: http://thebookdoctors.com/the-book-doctors-pitchapalooza-on-nbc-television
Here's what people are saying about Pitchapalooza:
"We came to Pitchapalooza with an idea and six months later we got a book deal with a prominent publisher. We simply couldn't have done this without this opportunity and without David and Arielle. We had been working on this project for several years, on our own, and struggling without any guidance. We were really discouraged by the entire process. Winning Pitchapalooza, and working with these two, really helped us focus and renew our enthusiasm in the project. And now we're going to be published authors!"—Nura Maznavi and Ayesha Mattu, Pitchapalooza winners Litquke, San Francisco, Oct. 2010
Here's what people are saying about The Essential Guide To Getting Your Book Published:
"I started with nothing but an idea, and then I bought this book. Soon I had an A-list agent, a near six-figure advance, and multiple TV deals in the works. Buy it and memorize it. This little tome is the quiet secret of rockstar authors."—New York Times best-selling author Timothy Ferris, The 4-Hour Workweek: Escape 9-5, Live Anywhere, and Join the New Rich,
book business
,
Book editing
,
books
,
Brooklyn
,
Brooklyn book Festival
,
David Henry Sterry
,
edit
,
editor
,
how to edit
,
how to find an agent
,
how to get a book deal
,
how to get a publisher
,
pitchapalooza
,
publishing
,
self-publishing
,
the book doctors
,
the essential guide to getting published
,
writer
,
writing
The Book Doctors were lucky enough to get to keynote the New England chapter of the Society of Children's Book Writers and Illustrators. If you are in any way, shape, or form interested in writing a book for kids, you're crazy not to hook up with this organization. There's so many smart, encouraging, inspiring, learned people both teaching workshops and attending them. This year we were fortunate enough to meet one of the founders of SCBWI, Stephen Mooser, himself the author of over 60 books. So we thought we'd pick his brain about the intersection of books, kids and writing. To read on the Huffington Post click here.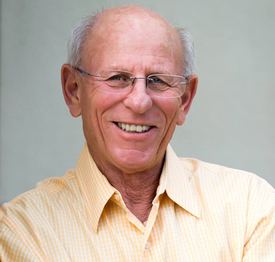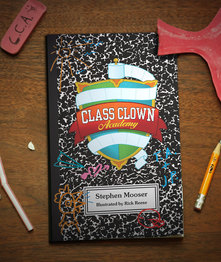 The Book Doctors: How did you get started as a writer?
Stephen Mooser: I have a degree in film from UCLA and another from UCLA in Journalism so though I was not a very good filmmaker, I discovered that what I really liked was stories, and had always been writing stories as I grew up. After a three year stint in various jobs, including two of those years looking for treasures in Utah and Panama, also unsuccessfully, I got a job writing a reading program for a major publisher. Over five years I wrote almost 250 books for a program that, after a run in schools, became the basis for Learning Company's Reader Rabbit — also at that job I met a fellow writer, Lin Oliver, and together we started the SCBWI in 1971.
TBD: What were your favorite books growing up, and why?
SM: I loved adventure — so Treasure Island may have been my all time favorite book, but I also read lots of science fiction, 2 newspapers every day, and lots of nonfiction, especially true stories of weird and strange events and people. Many of these interests eventually found their way into my books for children.
TBD: How did you get started in the book business?
SM: Writing the Reading Program and starting the SCBWI opened the door to publishing for children. Even from the organization's early days I met generous and talented authors and agents who mentored me. Sid Fleischman became a mentor and lifelong friend and helped me with what became my first published book, 101 Black Cats, for Scholastic with illustrations by Quentin Blake.
TBD: How did you go about starting the Society of Children's Book Writers and Illustrators?
SM: As I mentioned above I met Lin Oliver while we were writers on the Reading Program. We looked around for an organization to join and when we discovered there was nothing out there, we took out an ad in Writers Digest and a week later had our first 5 members. What we had not realized was what a wonderful community we had tapped into. The SCBWI, save for a small paid staff, is entirely made up of volunteers who run our 100 plus chapters around the world because they care about literacy and creating great books for children — without them we never would have grown to more than 22,000 members today.
TBD: Tell me about Class Clown Academy, it's such a fun book!
SM: I have published more than 60 books for children, picture books, nonfiction, middle grade series and some novels, but when I began writing Class Clown Academya few years ago I found myself truly enjoying myself. Perhaps it was because I'd been a class clown myself, but primarily because I thought the short chapters that make up the book were really funny–my agent had described the manuscript as Wayside School meets Animal House–which I think is an apt description. I was disappointed then that my traditional publishers were not interested in the subject–because, as one said, teachers don't like class clowns, and teachers buy books. Despite my protests that my Class Clowns just keep school on a light note and are not the disruptive troublemakers some confuse with a funny student. In any event I decided I wanted the book to find an audience and so put together a team of editors and designers, and an artist, and brought it onto the market.
TBD: What made you decide to develop an App for this book?
SM: Once I had the book I knew I needed to build a virtual school and so put together a team of animators and programmers and built and you can find the App in the Apple Store. The school has a very funny film in the CCA Theater called "Farts and You," has a wacky science lab, a music room where you can play, and record, a concert on whoopee cushions and a student store where you can buy Class Clown Products — and, outside the Principal's Office in the Diploma Mill you can print your own degree bestowing on you advanced class clown privileges. Over time I hope to organize an association of former class clowns and hold a convention. That should be quite an event, unruly, unpredictable and uproarious.
TBD: What do you think about the way the publishing business has changed since you first got into it?
SM: In some ways the changes have been profound–the consolidation of publishing houses into 4 or 5 giant corporations, and their desire to find and publish a blockbuster franchise such as Harry Potter and Hunger Games has been the most visible–but underneath it all the publishing houses are still populated by smart, dedicated editors who look for and publish wonderful books by some incredibly talented writers and artists. Writers and artists who in the past would have turned up their noses at the thought of writing a "kiddy book" have now discovered what a unique art form in particular a picture book can be. And the result is that we are in a Golden Age of children's books.
TBD: What things do you see successful authors doing? Conversely, what are some of the mistakes you see writers make?
SM: To be a successful author today you have to also be an active advocate for your book. Publishers don't have the staff or funds to properly promote any but the biggest books. Of course, you have to start by writing a good story.
I suppose one mistake writers make is writing for the current trend–if you even see there is a trend you are already too late. Write what makes you enjoy the process then, whether that sells or not, you have (1) had a good time and (2) learned a few things along the way that can only make you better at your craft.
TBD: What do you think is the value of a writer joining SCBWI?
SM: First, joining shows you are committed to better yourself as a professional, and you will immediately have access to scores of publications on every subject from lists of publishers and agents, to marketing tips, to ideas on craft and options regarding independent publishing. And of equal importance, you will find yourself part of a worldwide community of supportive writers and artists who can connect with in person at our many events or online.
TBD: We hate to ask you this, but what advice do you have writers?
SM: My advice is for the new writer just entering the field. The competition is stiff–publishers get tens of thousands of manuscripts every year so you have to give them something that they have never seen before. I go to the movies once a week and I enjoy many of them, but most of them are just a variation on a theme–but every once in a while I see something that knocks me out–Star Wars, Pulp Fiction, Moonrise Kingdom were for me those films. If you come up with something fresh, whether a story idea or a character or an art style, you will sell that book even if you don't have a track record or an agent. So, think hard, study hard and work hard and you will succeed–I promise you–in my forty plus years of children's books I've seen that hundreds of times.
Stephen Mooser is the author of more than 60 books for children from picture book titles such as The Ghost with the Halloween Hiccups, to nonfiction, Lights! Camera! Scream!, series and chapter books, The All-Star Meatballs, The Treasure Hounds,The Creepy Creature Club, Goofball Malone, and novels such as The Hitchhiking Vampire and It's A Weird, Weird School. His most recent title is Class Clown Academy which accompanies his interactive online virtual school. A former filmmaker and treasure hunter, many of his adventures have found their way into his books. Among his awards is The Christopher Medal for The New York Kids Book and a 2010 Eric Carle Honor Award as a Mentor. He is co-founder, with Lin Oliver, of the Society of Children's Book Writers and Illustrators, and currently serves as the organization's President. 
Our absolutely fabulous client Leslie Sorrell, whose amazing memoir just won the Texas Writers League Memoir Contest. Can an absolutely fabulous book deal be far behind?
Texas, come pitch us your books!  April 11, 2015.
To read on Hoff Po click here.
Well, he's at it again. Yes, Irvine Welsh has produced another wild tale full of maniacal madness. The Sex Lives of Siamese Twins. Naturally it's got Siamese twins sexing it up and being surgically sawn in half. Murder, envy, fat chicks, lunatic kidnappers, media feeding frenzy, dildos pumping away like there's no tomorrow . But this book is very different. First of all, it's set in sun-splashed Miami, where Mr Welsh currently has one of his residences. It's also written from the perspective of two women. And two women who couldn't be much different from each other. I must confess I loved this book. I devoured it in a weekend, like a junkie binging on China white. You know, the good shit. And this book really actually changed my life. I became horrified by how much empty-calories I was shoving down my pie hole and I've been working out like a psycho-trainer was screaming in my ear about how I had to feel the burn. So I thought I would pick the brain of Mr Welsh and figure out how, & why, he did it.
The Book Doctors: What inspired you to write a book that is so incredibly different from the dark, beer-stained, junky-filled landscape of Scotland that made you famous?
Irvine Welch: Miami – a different world altogether from Scotland, a much more visual, body-obsessed culture. I've a place there and I'm in the town often.
TBD: Many successful writers seem to write the same book over and over and over. But this book is so far removed from what your fans are used to. Did you think about that in terms of the Irvine Welsh brand? Do you feel pressure, either from yourself, or from your publisher, to just stick with what you already know works?
IW: I don't think so. I love writing about where I come from, but you also need to step outside your comfort zone from time to time. Unless you are doing genre fiction and are more conscious of deliberate brand building, you can only really write the book you write. I have a blank page and that's a great luxury. I don't need to start the first sentence with 'Harry Potter said…' or 'Inspector Rebus rose early…' and that's a luxury. I can bring back Begbie or Juice Terry, but only if they are the right tools for the job. In this case they weren't, so I created Lucy and Lena to tell the story.
TBD: Was it difficult to write in the voice of 2 women who are American & so removed from the dialect of your home turf? What are the methods you used to capture these voices?
IW: The biggest problem isn't so much the language and dialect. I'm quite tuned into that through living in the States and being married to an American. The toughest thing is the cultural references, all the TV shows etc, that inform conversations. I had to make sure a lot of American friends saw early drafts.
TBD: The main character in the story seemed to me to bear a striking resemblance to Frank Begbie, the notoriously violent psychopath in Trainspotting. Except for the fact that she's a bisexual body trainer who (mostly) disdains alcohol. What draws you to these extreme characters and how do you manage to get into their heads so successfully?
IW: I like uncompromising characters. They are tough to deal with in real life, but great fun in fiction. With a character who is 'out there' you can literally have them do anything. That's a blessing for a writer
TBD: I don't want to spoil the plot, but there's such a fantastic switch, actually several of them, toward the end of your book. Do you outline where your story is going? How do go about constructing plot?
IW: I tend to let the plot come from the characters. Sometimes I might have a vague idea of where I want to go, but I like to throw away my GPS and give them the wheel. "Take me to Miami…or anywhere else interesting" is my only instruction.
TBD: How is it that you've managed to get away without ever using quotation marks?
IW: I hate quotation marks. I read a Roddy Doyle novel years ago when I was starting out – The Commitments-  and his use of the dash seemed to convey the urgency of the characters better. So it's Roddy's fault!
TBD: I was fascinated by the theme of numbers. Did you do a lot of research for this book?
IW: Numbers and stats are huge in America. Especially sports. The idea of measurement is ubiquitous. I did a fair bit f research, but not as much as might be imagined. I suppose watching sports and reality TV is research…
TBD: When I am in Europe, the only fat people I seem to see are American tourists. This is of course one of the big themes of your new book. Why do you think Americans are so fat?
IW: The rest of the world is catching up! But consumerist culture is huge in America, as is fast food. You put those two together and you are heading for lardland.
TBD: Have you ever had a book rejected?
IW: Yes, I wrote a terrible 'experimental' novel for my third book. My editor said something along the lines of 'this is shit. You're just trying to show off. Go and write the book you really want to write.' So I binned it and came back with Marabou Stork Nightmares, which is a book I'm very proud of.
TBD: Do you have any tips for writers who want to you explore the dark parts of human nature that would seem, at first blush, to be difficult to sell to the mainstream of the book world?
IW: If you think about the market you are in a very different game. Write what you want to write; work out how it sell it when it's done.
Irvine Welsh is the author of Trainspotting, Ecstasy, Glue, Porno, Filth, Marabou Stork Nightmares, The Acid House, Skagboys, and, most recently, The Sex Lives of Siamese Twins. He currently lives in Chicago, IL.
Arielle Eckstut and David Henry Sterry are co-founders of The Book Doctors, a company that has helped countless authors get their books published. They are also co-authors of The Essential Guide to Getting Your Book Published: How To Write It, Sell It, and Market It… Successfully (Workman, 2010). They are also book editors, and between them they have authored 25 books, and appeared on National Public Radio, the London Times, and the front cover of the Sunday New York Times Book Review.
Read the 2015 pitches below and vote for your favorite, by author:
Loading ...
Nano Nation delivers yet another batch of pulse-ponding pitches!  Rum Runners and American Revolutionary girls. Expiring ovaries and paralyzed vocal chords.   Blood crazed blondes and Time traveling teens. There's something for everyone here.
Once again, we were totally blown away by the diversity, quantity and quality of pitches we got in our NaNoWriMo Pitchapalooza. But of course we've come to expect this level of excellence from NaNo Nation. The Book Doctors had an absolute blast swimming in this vast pool of pitches. Write on, Wrimos!
Now for the 411: The 25 pitches below were selected randomly.  Our comments follow each pitch. It's our mission to try to help all you amazing writers not just get published, but get successfully published.  That's why we've told you what works, but also what needs to be improved.
On March 31, 2015, we will name a winner. But, in the mean time, don't let our opinion sway you. What story intrigues you? What pitch would prod you from the couch to the bookstore (or, if you're really lazy, to buy it online)? This year, we've made it easy for you to vote for your favorite pitch. The pitch that receives the most votes will be awarded the "fan favorite", and the author will receive a free one-hour consult with us (worth $250).
But please note: YOU CAN ONLY VOTE ONCE! So please choose carefully. Don't just read the first couple of pitches — read them all. You owe it to your fellow Wrimos. Encourage your friends, family and random strangers to vote for you via the link to the poll. We will also be posting these pitches—a couple a day–on our Facebook page. We encourage anyone to "like" your entry but only poll votes from the webpage will count towards the Fan Favorite.
Finally, through the 31st, we are still offering a free 20-minute consult (worth $100) to anyone who buys a copy of our book The Essential Guide To Getting Your Book Published. Just email us (david@thebookdoctors.com) a copy of your receipt and we'll be in touch to set up a time to talk.
Kathy Kmonicek for The New York Times
"For Would-Be Authors, a Chance at a Happy Ending"
By AILEEN JACOBSON
HUNTINGTON, N.Y.
December 10, 2010
SUZANNE WELLS, a slight woman with a careworn face, looked a little shaky as she walked up to the podium and faced a table where four judges sat. To her left was an audience of more than 200 people, ready to listen to her bid to become a published author.
Glancing at her notes, Ms. Wells launched into a description of her life, which started in affluence and comfort and devolved into heroin addiction and poverty, including an excruciating evening "when I took my children to a housing shelter."
That was one of the more dramatic moments of "Pitchapalooza!" an event at the Book Revue here during which would-be authors pitched book ideas to a panel of publishing experts. All the presenters got advice from the panelists; the winner was to receive an introduction to an agent.
Though only 25 people were chosen at random to make their pitches, 187 had signed up for the opportunity at the Dec. 2 event, which was part of a cross-country promotional tour by David Henry Sterry and his wife, Arielle Eckstut, the authors of "The Essential Guide to Getting Your Book Published: How to Write It, Sell It and Market It … Successfully!" The crowd in Huntington was the largest yet, they said.
Click —> HERE to read the full story on The New York Times.
"The Book Doctors Offer Cures for Book Proposals"
If hope is a thing with feathers, Politics & Prose Bookstore could have taken flight Wednesday night.
Usually a venue for best-selling authors, the Washington bookstore was filled instead with would-be novelists, expectant memoirists and unpublished writers of all kinds. They'd come for Pitchapalooza! — "The American Idol for Books" conducted by husband and wife team Arielle Eckstut and David Henry Sterry. The Book Doctors, as they call themselves, are the authors of "The Essential Guide to Getting Your Book Published," which instantly sold out at Politics and Prose.
Click —> HERE to read the full story on The Washington Post. 
"One-Minute Pitches from Aspiring Authors: Publishing Professionals Hear Book Ideas at Pitchapalooza"
"One time, I only held a job for three hours. I hired as a lighting technician at the Brooklyn Academy of Music in the early 1970s," recalled author Steve Turtell. "I nearly killed someone when I lost my grip on a ladder that I was holding up—it just started falling and I froze! Luckily, a lighting cable stopped it from falling all the way over. After that, the guy who hired me asked me to leave."
Mr. Turtell was in the sunken auditorium at the office of Workman Publishing, an independent publishing house in the West Village on Thursday evening, ready to pitch his book "50/50: 50 Jobs in 50 Years, a Working Tour of My Life." (He has also worked as a nude artists' model; a research assistant at PBS; a janitor at Gimbel Brothers; a fashion coordinator at Joyce Leslie; a butcher; a baker; and the director of public programs at the New-York Historical Society.)
Click —> HERE to read the full story on the Wall Street Journal.
Arielle Eckstut
,
author
,
authorship
,
Book doctor
,
book editor
,
book publishing process
,
book revue
,
books
,
David Henry Sterry
,
e-books
,
edit
,
editor
,
Get a book published
,
how to get published
,
James A. Levine
,
Levine Greenberg Rostan 
Literary Agency
,
mauro di preta
,
Mauro DiPreta
,
New York Times
,
pitchapalooza
,
politics & prose
,
politics and prose
,
publishing
,
self-publishing
,
the book doctors
,
the essential guide to getting your book published
,
the levine greenberg literary agency
,
Wall Street Journal
,
Washington Post
,
workman
,
workman publishing
,
writer
,
writing
Pitchapalooza April 15, 2015! http://ow.ly/Hl1NZ
The Book Doctors met Cari Noga in 2011, when she won our National Novel Writing Month Pitchapalooza (think American Idol for books). Her pitch was spectacular, haunting and superbly crafted. Her story is about a 12-year-old boy with autism who witnesses the Miracle on the Hudson plane crash, and how he and other crash witnesses and survivors find their lives intersecting and transformed by the extraordinary event—and by each other. We worked with her on her novel Sparrow Migrations and discovered it was a richly wrought tapestry of human emotion, both beautifully plotted and a delightful read. The novel was a semifinalist in the 2011 Amazon Breakthrough Novel Award contest, and the spring 2013 winner of the ForeWord Firsts contest sponsored by ForeWord Reviews. Cari herself was already a published author (Road Biking Michigan with Globe-Pequot Press in 2005). When we sent her book out to our agent and publishing contacts, we were shocked that no one snapped it up. The problem is she's not famous. There are no zombies or werewolves in her book. No S&M involving rich people. Just a great story with great characters about a world-famous event. So Cari decided to self-publish in April, 2013. Sparrow Migrations was just named a literary fiction category semi-finalist in the Kindle Book Review's 2014 Kindle Book Awards. So we thought we'd pick her brain and the beauties and terrors of self-publishing literary fiction.
The Book Doctors: The general wisdom is that self-publishing literary fiction is especially difficult. Do you agree with this wisdom? If so, how have you gotten around these difficulties? If not, why not?
Cari Noga: I think publishing anything that isn't directly aimed at a genre-specific audience is more difficult, whether you go the self-pub route or traditional. The upside is that if you do reach a literary audience, the potential is much wider. I seem to have found a niche with book clubs, starting right in my own community, and rippling outward—I just did a Skype chat with a club in Phoenix. My town has a strong sense of locavorism –people like to buy local, eat local, etc. I think that extends to reading, too. One suggestion to make locavorism work for you: Check whether your library offers book club kits – multiple copies of the same book, available for simultaneous checkout. Mine does, and when I did an appearance, I asked that they create a kit
TBD: What has been the single most difficult thing about self-publishing?
CN: Retail distribution. I was aware that I would  have to offer discounts, but I did not appreciate enough the importance of offering returns. My book is available through Ingram & Baker and Taylor, but as a POD book there is no way to return it.
TBD: What has been the single best thing?
CN: Hearing from readers, especially in the book club settings. Free time is my own most prized resource, so to know that people are spending theirs reading my book is incredibly gratifying. Hearing that they like it, that the characters resonate authentically, and that they've learned something – whether about autism, birds, or something else – is like having my cake, icing and ice cream, too.
TBD: What marketing strategy has been most successful? What has been least successful?
CN: Most successful by a longshot: Kindle giveaways. I've done two (June 2013, 5,400 copies downloaded; Jan. 2014, 33,600 copies downloaded.) Paid sales increased after each and reviews soared. The January one was advertised on Bookbub, which I also recommend.
Least successful: Advertising in trade journals like PW Select. Not because the ads were bad or poorly designed, but the brick-and-mortar bookseller audience that reads them are predisposed against self-published books, especially POD like mine, due to the inability to return unsold copies and the inconvenience of dealing with an individual publisher.
Book clubs are still proving a good audience – I'm a guest at three different live discussions here in town next month and my first by Skype, with a club in Phoenix that somehow latched onto it.
TBD: How have you convinced independent bookstores to carry your book?
CN: Goes back to locavorism. I have two indie stores in my town that are both eager to work with local authors. I had a relationship with one (Horizon Books) going back to a nonfiction book (Road Biking Michigan) I published traditionally ten years ago and was fortunate to have one staff member be a beta reader. They have two other stores in northern Michigan as well. The other newer store is Brilliant Books, a cozy, customer-centric place that hosted my launch. I showed them both copies while in proof stage, asked them to carry it and offered industry standard discounts. Another store contacted me after reading local media coverage. A few other stores have been receptive to cold calls.
TBD: Would you still like to see your book published by a major publisher? If so, why?
CN: I would like to see my book in more bookstores. At the book clubs I visit, more people bring paper copies than Kindle, so I'm concluding there's more potential for the paper copy than I'm getting in my half-dozen stores and on Amazon. However, I'd be much more cautious about the deal I'd sign than I would have two years ago. More than a publisher, right now I would like an agent who could advise me about the best moves to make not only for this book, but career-wise.
TBD: Are you working on a next book? If so, what is it about? Tentatively titled Tres Vidas, my next novel is, like Sparrow Migrations, a story about relationships. The three lives that intersect are Lucy, a suddenly-orphaned 9-year-old who must leave her NYC home to live on a northern Michigan farm with her prickly aunt Jane, and Miguel, a migrant worker who becomes a bridge between the two.
CN: How did you get 180 reviews of your book on Amazon?
TBD: Reviews spiked after the giveaways. After the initial release in April 2013, when I ran into people who told me they liked the book – in person, by email, on social media –my standard reply was to ask them to write a review on Amazon or Goodreads. A surprising number actually did, and I got up to about 20 reviews that way. That doubled after the first giveaway. After the second giveaway, timed to the fifth anniversary of the Miracle on the Hudson plane crash, which is the starting incident in the book, they just came pouring in. I've not solicited any reviews in months.
TBD: You enrolled in Amazon's KDP select program. Was the exclusivity they requested worth it?
CN: Yes – see the giveaway results above. I do plan to expand to other platforms (Nook, Kobo) this year.
TBD: We can't help but ask how you view the Amazon/Hachette tug of war since you used Amazon's publishing program. Thoughts?
CN: I think there are far more shades of gray to the situation than have emerged in the mainstream narrative (Amazon: evil corporate behemoth; Hachette, guardians and saviors of literature.)
J.A. Konrath http://jakonrath.blogspot.com/ says that in this mad, crazy publishing world of the moment, the only two people who matter are the writer and the reader. Everyone else in a middleman who has to prove their value. Right now, Amazon is connecting those two best. They also treat authors better financially (Both my books are priced at $14.95. I get about $4 per novel sold vs. 75 cents for my Road Biking book, which was taken out of print.*) More people are reading, thanks to the Kindle, which has added another revenue stream for authors.
Meanwhile, the ranks of indie bookstores are actually growing as they embrace what they do best: curation and customer service. In my town, Brilliant Books, for example, offers free shipping. At Horizon, membership program fees drop by a dollar every year, encouraging renewals. Healthy marketplaces do generally have more players vs. fewer, so I hope Hachette and the Big Five can survive. But in terms of blame for the situation they're in, as others have said (See exhibits A was, B and C ) I'd point to the mirror as much as Amazon.
Cari Noga self-published her debut novel, Sparrow Migrations, in April 2013. The novel was a semifinalist in the 2011 Amazon Breakthrough Novel Award contest, the spring 2013 winner of the ForeWord Firsts contest sponsored by ForeWord Reviews, and was just named a literary fiction category semi-finalist in the Kindle Book Review's 2014 Kindle Book Awards. A former journalist, she also traditionally published Road Biking Michigan with Globe-Pequot Press in 2005. Read her blog or sign up for her author newsletter at www.carinoga.com.
Arielle Eckstut and David Henry Sterry are co-founders of The Book Doctors, a company that has helped countless authors get their books published. They are also co-authors of  The Essential Guide to Getting Your Book Published: How To Write It, Sell It, and Market It… Successfully (Workman, 2010).
We're writing a new edition of The Essential Guide to Getting Your Book Published: How to Write It, Sell It, and Market It…Successfully! and want to know what you need.
What do you want in the new edition of The Essential Guide to Getting Your Book Published?
How much time do I need to put into social media each day? (14%, 8 Votes)
Should I try to publish with the Big 5, an independent publisher or self-publish? (13%, 7 Votes)
How do I price my ebook? (11%, 6 Votes)
How can getting my work published online help me get a book deal? (11%, 6 Votes)
If I hire an outside editor, do I need a developmental edit or a line edit? (11%, 6 Votes)
Should I publish with Amazon? (9%, 5 Votes)
How do I self-publish literary fiction? (9%, 5 Votes)
Are they real publishers or just author service companies that want to rip me off? (9%, 5 Votes)
How to get the most out of a writer's conference? (9%, 5 Votes)
What is the art of selling children's books? (5%, 3 Votes)
Total Voters: 11
Loading ...
Have other ideas? Leave a comment below to tell us what you want in the new edition of The Essential Guide to Getting Your Book Published.
Arielle Eckstut
,
author
,
author brand
,
author platform
,
authorship
,
Book editing
,
book publishing process
,
David Henry Sterry
,
Get a book published
,
get published
,
how to get published
,
How to market a book
,
how to write a book and get published
,
independent book publishers
,
literary fiction
,
publish an ebook
,
publishing
,
self-publishing
,
the book doctors
,
the essential guide to getting your book published
,
The Essential Guide to Getting Your Book Publishing
,
writer
,
writing